The Aston Martin Valkyrie has made many appearances at car shows, in promotional videos, and even at Silverstone during the 2019 British Grand Prix. It has also been tested by Red Bull Racing drivers as recently as last month
However, one thing that has never been seen is a totally de-camouflaged road going version of the car. Until today.
As reported by AutoBlog, the Valkyrie has been spotted and photographed performing road trials, with full license plates and road going kit installed. Once that announcement was made, Aston Martin shared some official photographs taken from their media car.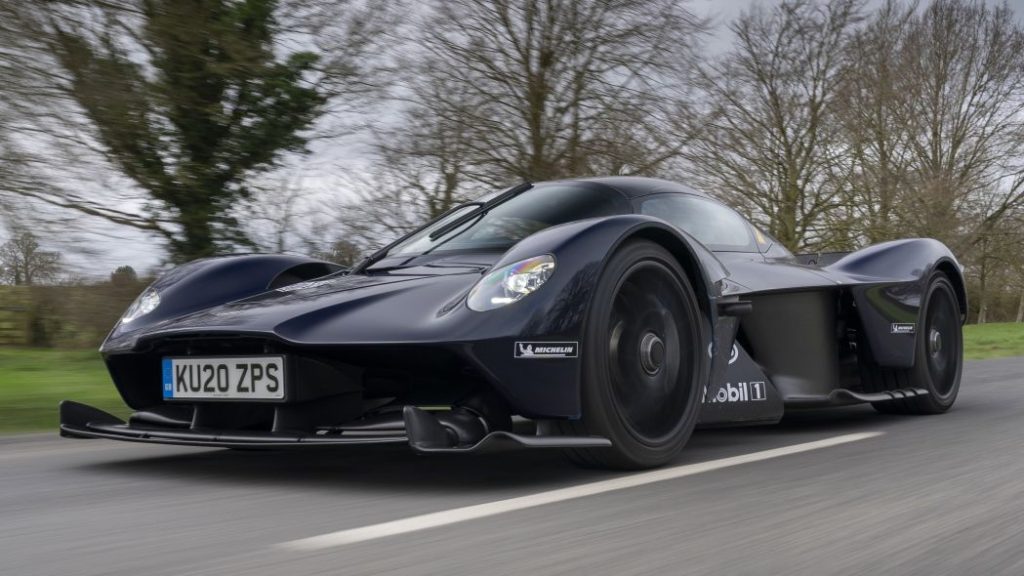 What's surprising about the car, when you see it next to other cars on the road, is precisely how small and compact it is. In the shot below, there is a Hyundai Kona, a small crossover, and a VW Golf behind the car.
Notice how the Valkyrie is only half as high as the Kona is, and does not have any wider of a track than the Golf behind it in a similar lane position.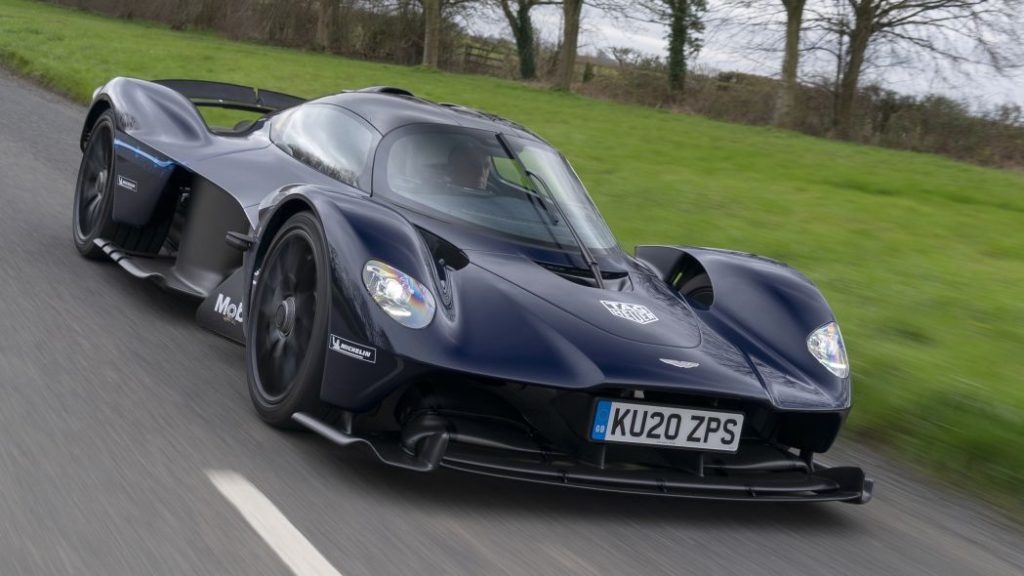 The power unit for the Valkyrie is still the most astounding thing about it. A 6.5 liter, Cosworth tuned, naturally aspirated V12 that produces 1,000 HP and screams to a redline of 11,000 RPM.
The car also comes with a Rimac-developed Kinetic Energy Recovery System (KERS) style electric motor and battery, instead of a constant electric assist. The KERS system will dump power to the rear wheels on hard acceleration, and will recover energy during braking. The KERS will also produce the equivalent of 160 HP, bringing the total power of the Valkyrie to 1,160 HP, moving a weight of only 1,100 KG (2,425 lbs), making the Valkyrie a one to one power to weight ratio car.
The aerodynamics of the car were developed alongside the Red Bull Racing Formula 1 team, and use both over car airflow and venturi ground effects to suck the car onto the road. No official statistics on cornering G or total downforce have been confirmed by Aston Martin, but it is expected that at speed, the car will effectively double in weight from the force of the air moving over, through, and around it.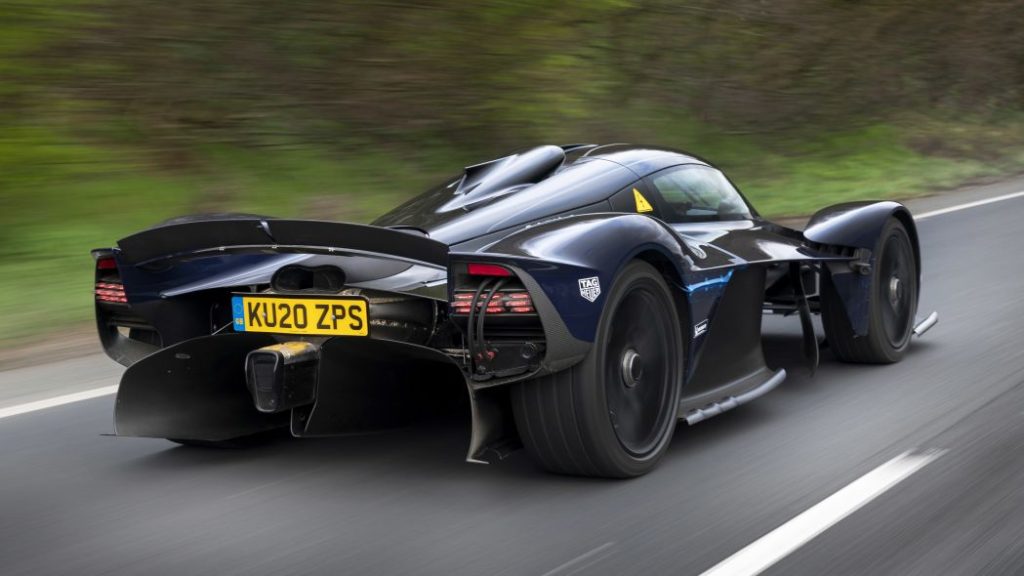 Aston Martin has stated that deliveries of the final production Valkyrie is only months away, and expects the first deliveries to begin in August.
In terms of competition, the only real challenger at this moment, in the "Formula 1 for the road" style hypercar, is the Mercedes-AMG One.