Audi's Electric Grand Tourer Green-Lighted For Production
Showing that they are fully committed to a future with EVs, Audi unveiled its electric grand tourer earlier this quarter at the 2018 L.A. Auto Show. Audi believes that the broad appeal of the e-tron GT will give the automaker mainstream status as an EV manufacturer.
This is huge part due to its emphasis on sleek styling, which takes the form of a four-door coupe/fastback silhouette. Audi intends to use this as a differentiator in the EV market, where the majority of vehicles – past and present – are either bland, peculiar looking, or lacking the charisma needed to captivate customers at first sight.
In short, the Audi e-tron GT is an EV with sex appeal with the cosmetic underpinnings of the Audi A7. "This is a very low car with big wheels. It still has classic proportions, but gorgeous proportions." according to Marc Lichte, Head of Audi Design.
The Audi e-tron GT shares the same platform as the Porsche Taycan, though Audi and Porsche are said to have been in regular correspondence to ensure that both cars would take different design paths and deliver distinguishable end products. The e-tron GT will have similar range as its e-tron SUV which offers 248 miles on a single charge, based on the new standardized WLTP test.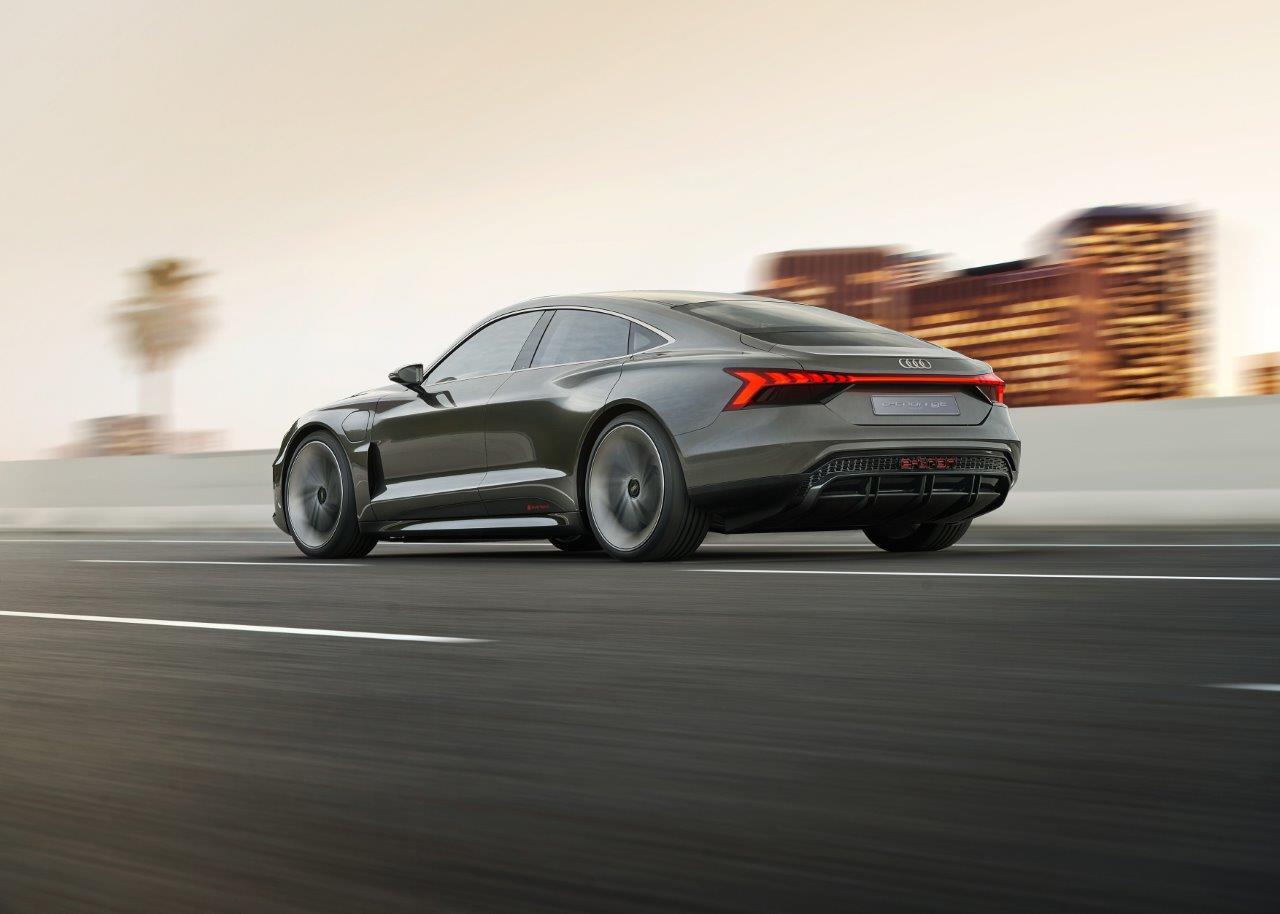 Aside from its design, the e-tron GT will also be steered more towards performance than its SUV counterpart. Rumoured to be at around the 600-horsepower mark, the e-tron GT will set its sights on its intended rival – the Tesla Model S P100D – which does 0-62 mph in 2.7 seconds and has a top speed of 155 mph.
Audi has set a target of having 12 EV models in its line-up by 2025, and intends for the e-tron GT to become its flagship vehicle. The car will be in production by 2020 and will not be far off from the Concept. The e-tron GT is certainly not deprived of marketing fanfare either, as the car is set to feature prominently in the upcoming 'Avengers 4: Endgame' movie, as part of the illustrious fleet of vehicles and gadgets owned by Tony Stark/Iron Man (played by Robert Downey Jr.).
Audi e-tron GT Image Gallery