Audi released the E-Tron GT concept about three years ago. It was marketed as Audi's all-electric touring flagship and today the long-awaited grand tourer hits the production stage. 
At first glance, you notice it looks virtually identical to the concept design from years ago. This is every petrolhead's hope when they lay eyes on a new concept for the first time. There's nothing more exciting than envisioning a concept or prototype on the streets in its ultra-cool concept form, Audi has done just that with the E-Tron GT and RS E-Tron GT.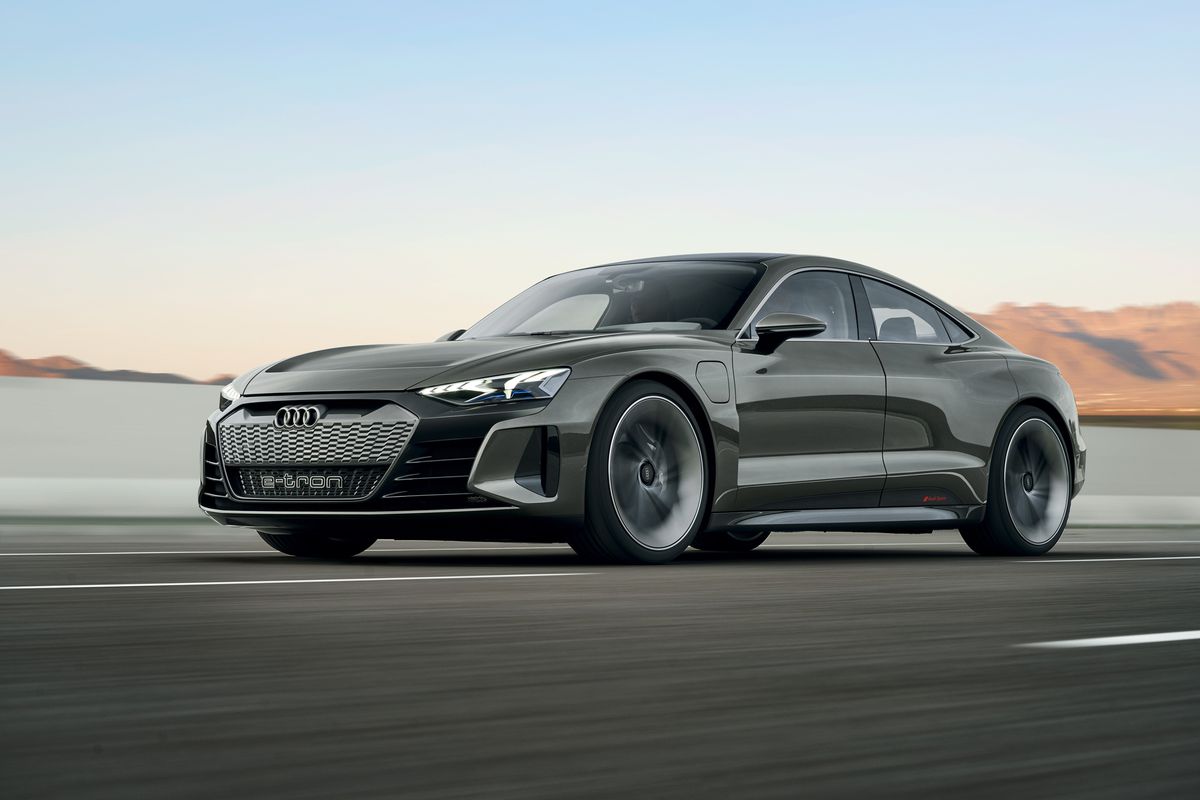 The E-Tron GT produces 469 horsepower and 464 lb-ft of torque with its dual motors, though when launch control is activated horsepower jumps to 522 HP for a short 2.5-second period. The RS model achieves a massive increase in horsepower to 590 and 612 lb-ft of torque. With the launch control switched on, the RS leaps to 636 HP. The E-Tron's are powered by an 85 kWh battery with a predicted range of 298 miles of range on a full charge based on WLTP estimates.
While the shares a lot with the Porsche Taycan, like its 270 kW DC fast charging, Audi has developed something that assists in faster charge times. Thermal constraints can wreak havoc when attempting to charge a battery quickly. Audi has developed a preconditioning feature that works alongside the navigation system to ensure optimal battery temperatures for you when arriving at a fast-charging terminal.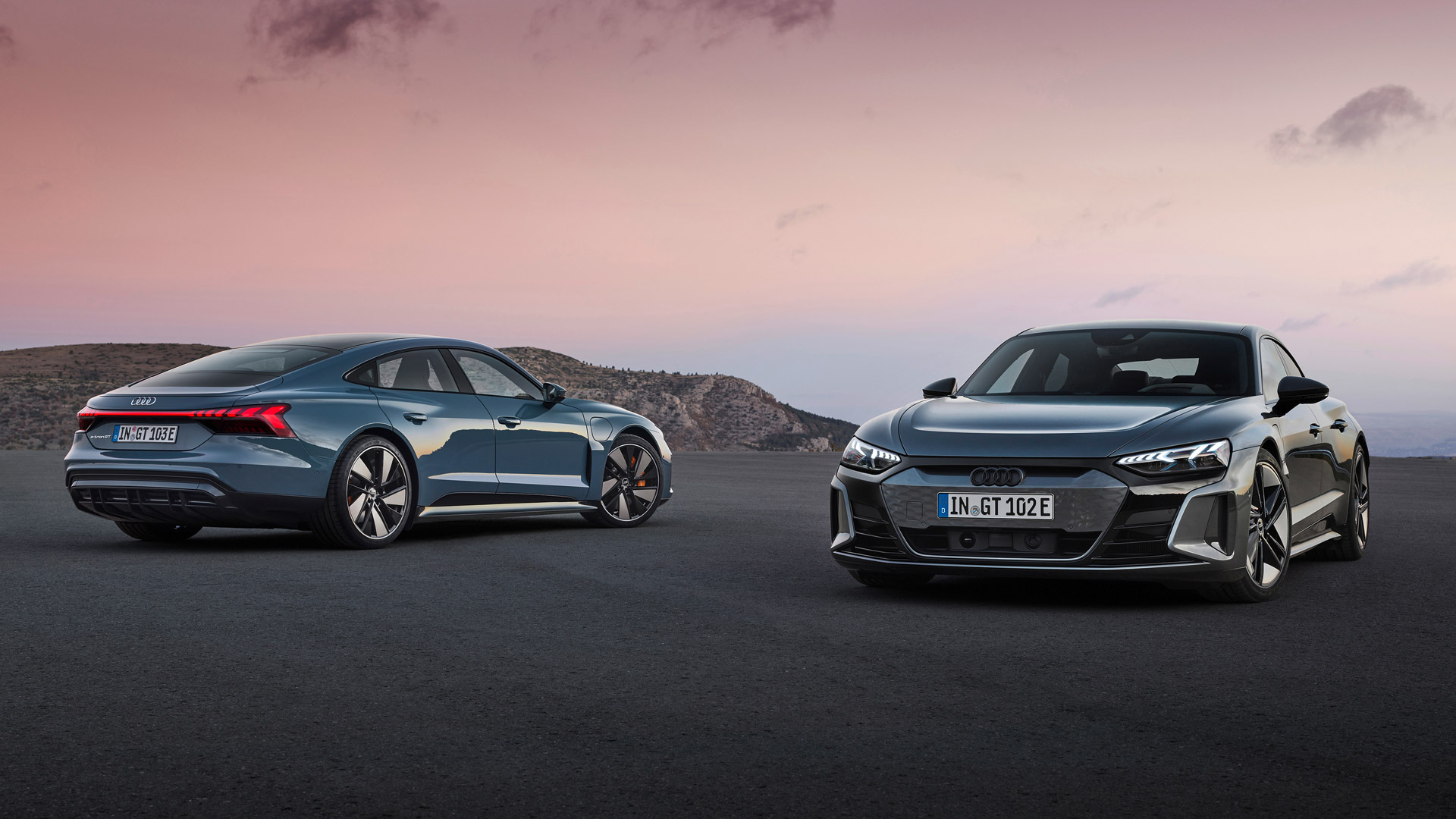 Both E-Tron GT models have all-wheel drive and also include the Porsche Taycan's high-tech 2-speed automatic transmission. Audi has claimed the base model has a zero to 60 time of 4.1 seconds, while the RS gets there in just 3.3 seconds. 
Handling and suspension via controlled dampers and a locking rear differential are standard on both E-Tron GT models, though the RS has the ability to control the variable lock on the differential with its multi-plate clutch. The RS's standard three-chambered suspension can also be added to the base model as an option. Both E-Trons can be optioned with all-wheel steering in addition to carbon-ceramic brakes. The RS model includes tungsten carbide-coated discs out of the box.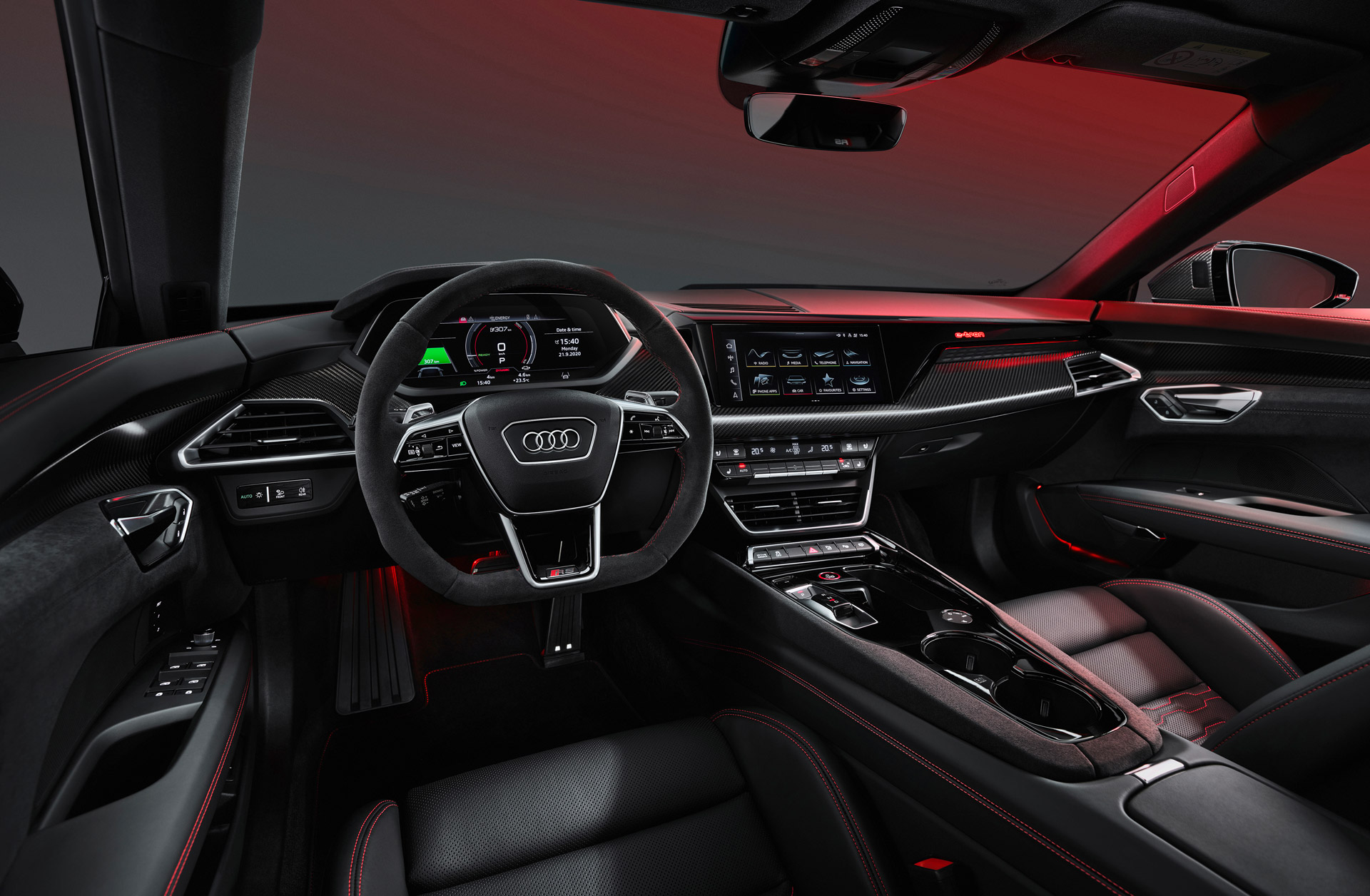 According to Jalopnik, the Audi E-Tron GT's interior was reportedly manufactured using a percentage of recycled materials. This is a refreshing feature instead of Audi pouring leather, plastics, and a bunch of other materials that ultimately go against the vision of an EV evolution. 
The E-Tron GT will start at 99,800 euros or roughly $120,000 and the RS model will start at 132,000 euros or $160,000. If compared to a similarly performing grand touring car like the Porsche Taycan 4S, the Audi E-Tron GT sits just below in terms of price but maintains the specs to back it up should they go head to head.