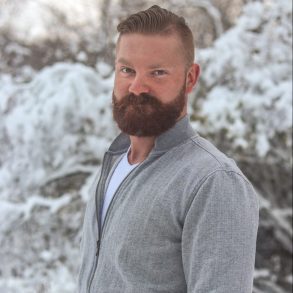 Makenzie's burning passion for powersports started after he purchased his first motorcycle, a CB750. Though he started out fixing cars, he's definitely been converted to life on two wheels. Born left handed, but he still enjoys the challenge of using right handed scissors. His mother left out the "C" in "Makenzie" so his nickname wasn't "Mac", so he goes by "Mak" instead.
In May 2021, Lotus gave us a look into the future of the brand with the announcement of the all-new...
Tired of looking at that Saleen poster hanging in your garage? Well, your prayers have just been answered. Up for...
A new EV startup out of Germany has just answered the prayers of all 1980s rally fans – sort of…...
The Barrett-Jackson Las Vegas event proved successful last week for many owners and buyers alike. This car was one of...
Barrett Jackson Las Vegas is kicking off tomorrow and its docket of automobilia is impressive. Up for sale is a...
It seems that every week for the past few years, there has been another story on an all-new EV company...
As far as YouTube videos go, a 15-minute video can seem like such a chore. People these days want information...
Images & Words: Makenzie Shattler Supercars.net recently got the invite to see McLaren's brand new high-performance hybrid. The up-close and...
The Ferrari Dino sits on the must-have list for many sports car enthusiasts. Today, one has been posted to BringATrailer...
Lotus recently let some details slide about the release of a new mid-engine sports car set to be unveiled on...
Italian coachbuilder, Carrozzeria Touring Superleggera, has been in the business since 1926 and they have big plans to celebrate their...
One of the latest gems to hit the stage at RM Sotheby's is a rare, one of nine, 2013 Mercedes-Benz...
It's been a few weeks since we gave you a peek into the 30th season of BBC's Top Gear with...
One of the latest supercars to hit BringATrailer is an absolutely glorious 2019, McLaren Senna, finished in Liquid Silver –...
Today, it's only appropriate we feature a stunning supercar that has a strong British heritage. This beautiful 1992 Jaguar XJ220...
Porsche's new 911 GT3 was recently put under some serious stress testing at Volkswagen's notorious Nardo Ring test track located...
Up for sale on BringATrailer is this beautiful 165-mile 2018 Porsche 911 GT2 RS that was originally delivered to The...
BringATrailer has had some true gems pop up over the past few weeks and this 2005 twin-turbo Ford GT is...
In a short clip released on Top Gear's YouTube channel, presenter Chris Harris is seen attempting to take on Lamborghini's...
Chris Harris, Freddie Flintoff, and Paddy McGuinness will be on BBC's Top Gear as they will be premiering the show's...
Top Gear UK's, Chris Harris recently reviewed the 2021 BMW M3 Competition. His thoughts came from his experience with the...
Porsche is doing its part to save the wagon from becoming extinct by unveiling a long-roof version of the Taycan...
Ferrari has been spotted using a LaFerrari as a test mule for their latest road car to hide its new...
Everyone has been awaiting the arrival of Maserati's GranTurismo and may not have to wait much longer. A test mule...
Aston Martin's new CEO Tobias Moers has just given an update on one of Aston's latest hypercars named Valhalla. Previously,...
After finishing the worst year of his F1 career, four-time world champion Sebastian Vettel will no longer be racing for...
When you think of the term "custom", many different things come to mind -it comes down to the interpretation of...
McLaren's brand new electrified supercar has now hit the global stage with the release of the Artura.  On Tuesday, McLaren...
Porsche has just released the full details of the 2022 911 GT3 and we couldn't be more excited. This morning,...
Images & Words: Makenzie Shattler Recently, Supercars.net had the opportunity to get a private viewing of none other than a...
Audi released the E-Tron GT concept about three years ago. It was marketed as Audi's all-electric touring flagship and today...
A few days ago Top Gear presenter, Chris Harris, took out the new Ferrari SF90 to a race track. His...
Unveiled as a concept at the 2017 Frankfurt International Motor Show, the Mercedes-Benz AMG Project One will finally ready for...
It's been five years since the debut of the 003 by Scuderia Cameron Glickenhaus at the Geneva Motor Show.  Since...
Tesla has been keeping the EV market on its toes for years and today is no different. In Q4, Tesla...
Every car fanatic is aware of the incredible car collection of the late Paul Walker. Since Paul's passing, we've seen...
Whether you are an exotic car fan or you just want to get yourself something you can really show your...
When people talk of "split window" cars they automatically think of the notorious 1963 split-window Chevrolet Corvette. And of course,...
Gordan Murray of Gordon Murray Automotive (GMA) has discussed the purpose of the large fan incorporated into the tail section...
Up for sale is a limited edition Mercedes-Benz SLR McLaren 722 with only 1,038 miles, owned by the greatest basketball...
The McLaren Speedtail was released just over 2 years ago in the form of just 106 units. Priced at over...
It's been about 2 months since the drama-filled story surrounding the SSC top speed run circled the internet. SSC had...
This 1992 Acura NSX is a Canadian-market example of a true collector's car, currently listed on BringATrailer.com First sold in...
McLaren Special Operations' bespoke division has produced 15 cars exclusively for U.S customers. The first McLaren Sabre has been delivered...
If you were at or following SEMA last year, chances are that you drooled over the "Re-Entry Red" 2020 Supra...
What Are You In For? Note: Feature images credit for this article go to Killboy.com. So you've been surfing the...
Next year the Frecce Tricolore (Tricolor Arrows), the aerobatic demonstration team of the Italian Air Force will be celebrating its...
The 2021 Toyota Marai is now available in the US. This is now the second generation of the Toyota Marai...
Hennessey Debuts Bugatti Killer: Venom F5 Today marks the debut of the Hennessey Venom F5. Hennessy has made 12 F5's...
Fanatec partners with BMW Motorsport to launch steering wheel to go from your sim rig to your M4 GT From...
So you've purchased a brand new truck or at least a "new to you" truck. Now you need to make...