The Center stage at the Electric Avenue exhibition space during the 2021 Goodwood Festival of Speed will be taken by the brand new Battista GT, the all-electric hypercar created by Automobili Pininfarina in their attempt to lead the current automotive movement into the sustainable cars, be it high-speed supercars, hypercar, or luxury cars, as Bentley is also heavily investing in the latter category, Pininfarina took on the hypercar segment first with their impressive Battista GT which will be shown to the public at this year's Goodwood FOS for the first time.
Automobili Pininfarina brings over 90 years of Italian icons in their legacy, some of the most beautiful, and fast Italian cars found their origin in this world-renowned design house, now they are getting ready to unveil the pinnacle of EV in the form of a luxurious car made from sustainable materials that boasts an amazing design while housing a pure-electric powertrain so there is zero emission from this Italian beauty.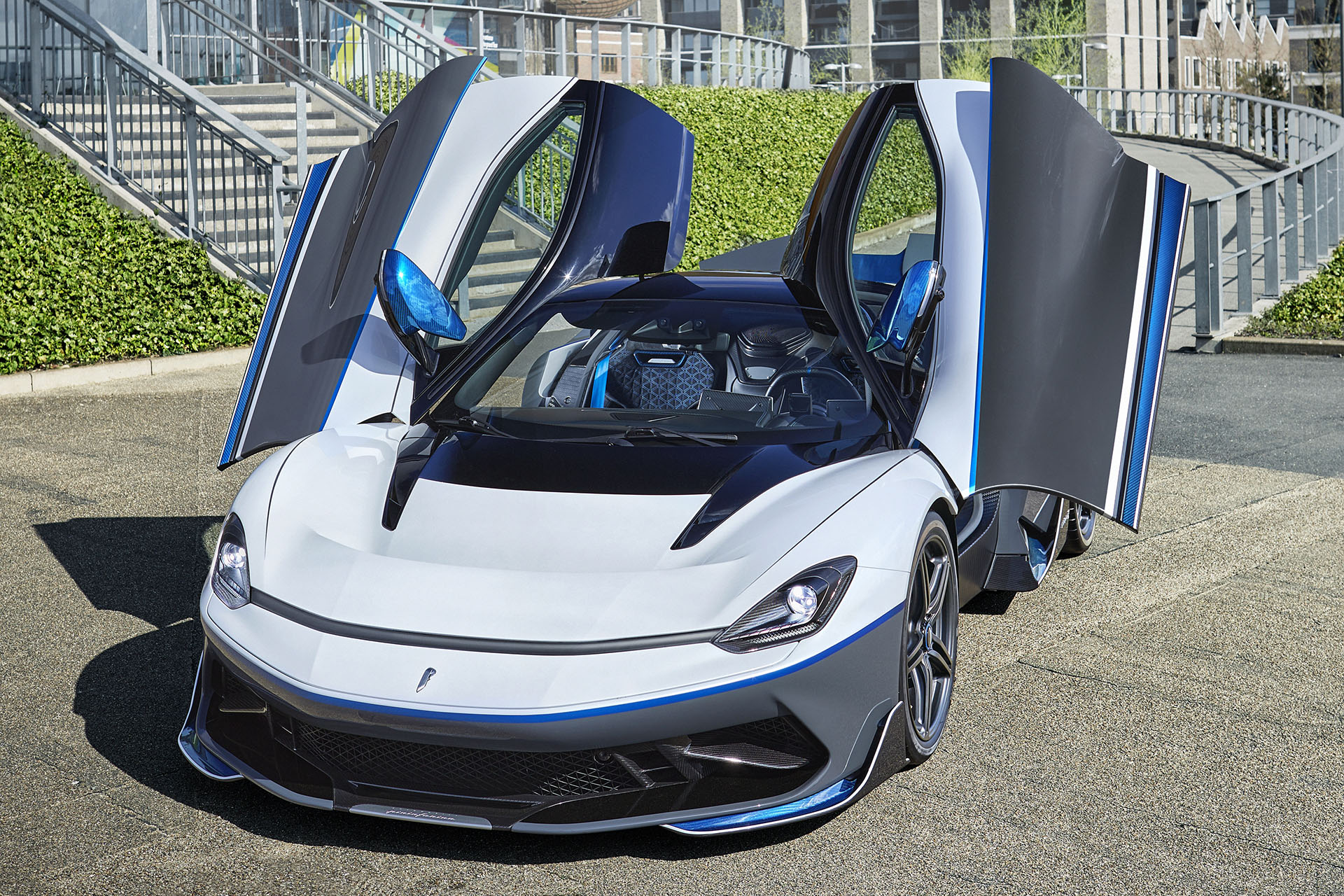 Per Svantesson, Chief Executive Officer, Automobili Pininfarina, said: "We are excited to bring Battista to the iconic Goodwood Festival of Speed for the first time. This hyper GT and our future portfolio of luxury electric cars will offer the beautiful design and personalization opportunities one expects from Automobili Pininfarina, with thrilling performance enabled by zero-emissions powertrain technology and an array of sustainably sourced design features and finishes. Goodwood's Electric Avenue is a perfect showcase for this vision of future luxury."
The Battista GT prototype has been out on the harshest track throughout Europe during final testing, the unveiling of this stylish hypercar at Goodwood is a prelude to actual clients receiving their car later this year, Jardine Motors Group will be the London and southern UK retailer for the exclusive new model, customers will be able to get their Automobili Pininfarina Battista GT built to their exact specifications, both for exterior and interior finish.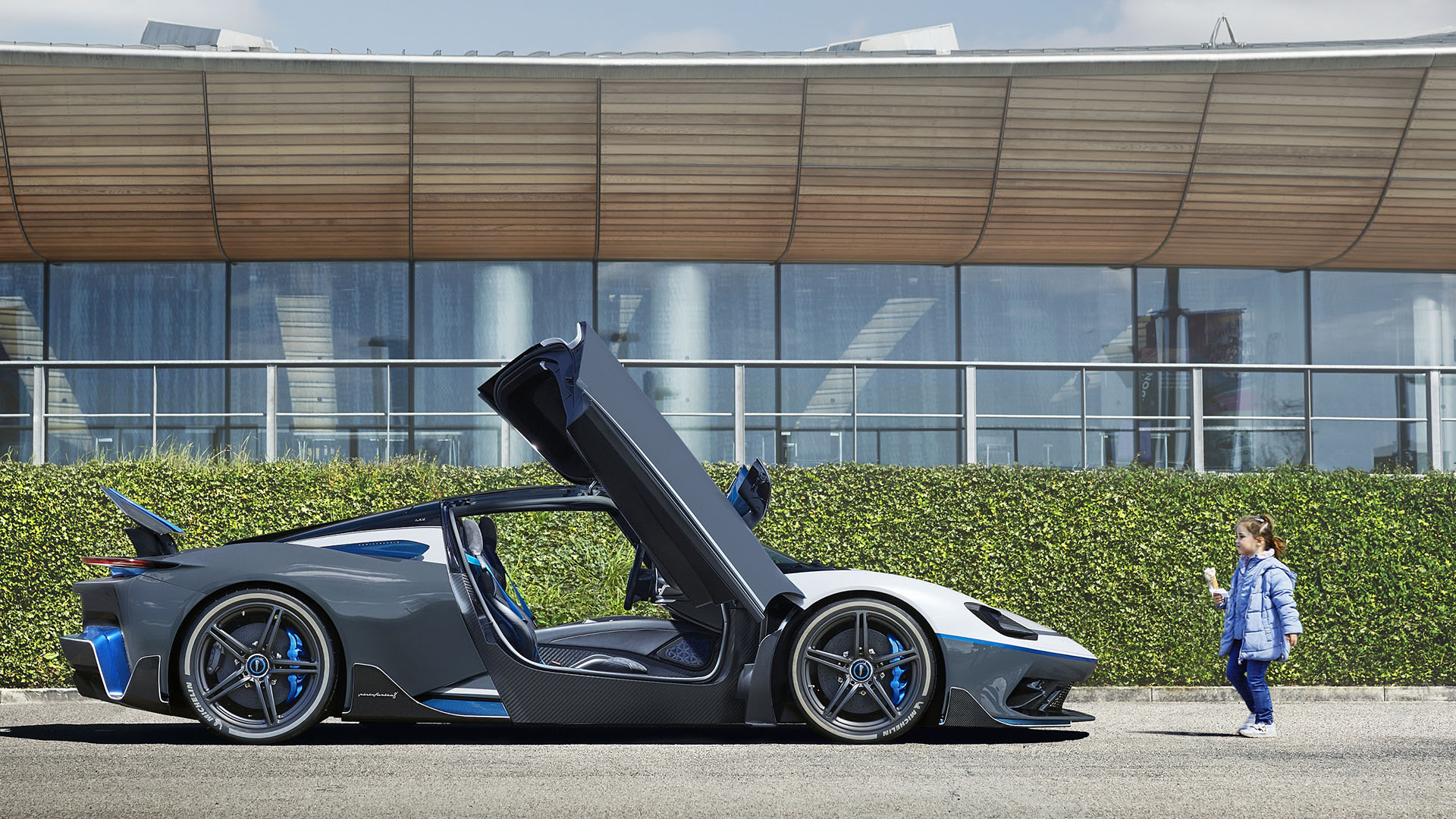 The official debut of the Battista GT at the 2021 Goodwood Festival of Speed comes after being selected for the Electric Dream award from the expert judges at Electrifying.com earlier this year and the Electric Hypercar of the Year prize at last year's GQ Car of the Year awards, the Battista GT will be the most powerful car ever built in Italy, power output is listed at 1,900 hp with a torque figure of 2,300 Nm, this new road-legal hypercar is quicker than a Formula One car, 0 to 100 km/h takes less than 2 seconds, figures that are remarkably similar to the Rimac Nevera, which packs 1,914 hp and a massive 2,360 Nm of torque.
Similar to the €2,000,000 limited production Rimac Nevera, only 150 units of the Battista GT will be built, but the latter will come from the Automobili Pininfarina SpA atelier in Cambiano, Italy, thanks to a 120 kWh battery pack, this intimidating electric hypercar comes with a 500 km (310 miles) range between charges, and while the Rimac Nevera lists a top speed of 412 km/h (258 mph), Automobili Pininfarina just lists 'over 350 km/h)