Few cars out there in the supercar world peel back the technology (and body panels) quite as much as an Ariel Atom. It takes the essence of a performance car and uses the Lotus mantra to extreme effect, namely "Simplify, then add lightness."
The Ariel Atom Mk 3.5 weighs just 600 Kg, or 1323 lbs. It produces anywhere from 250 HP at the base model, up to 350 for the fully kitted out supercharged version, to 500+ if you get the V8 model.
Guess which one AutoTopNL got to drive? The supercharged one, of course!
The first 6 minutes or so of the video is an explanation of all the options and equipment that the owner, who is or was selling the car, had fitted, including the aero kit, a modified windshield, plexiglass side paneling, and a limited-slip differential. Keep in mind, as he's describing the specs and the setup, that the Ariel Atom can accelerate faster than a Ferrari Enzo.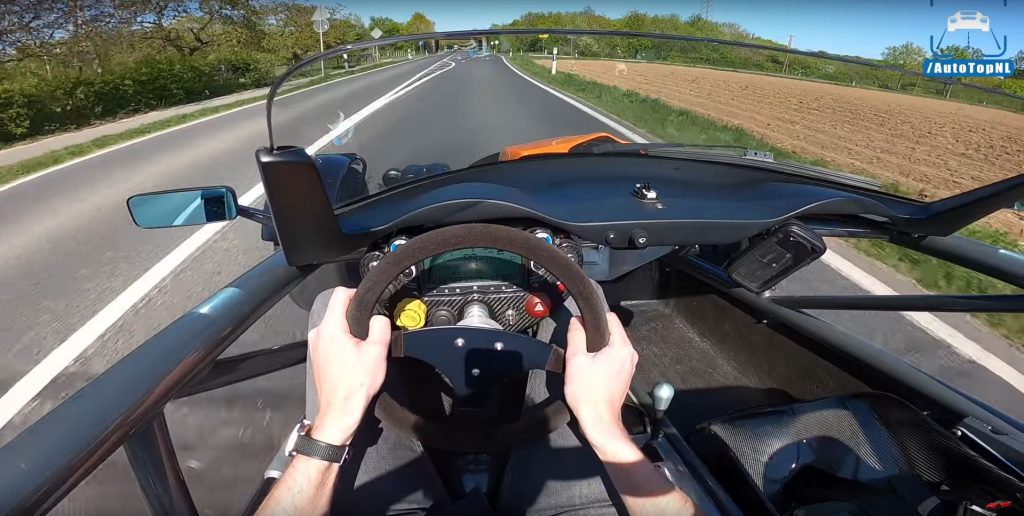 The next 8 or so minutes is AutoTopNL quite literally screaming his head off any time he touches the throttle, and we don't blame him.
When the supercharger whine kicks in, and the car launches down the road at the slightest prod of the right toe, it's like he is transported from a regular driving machine into a world where acceleration and speed are on an entirely different level.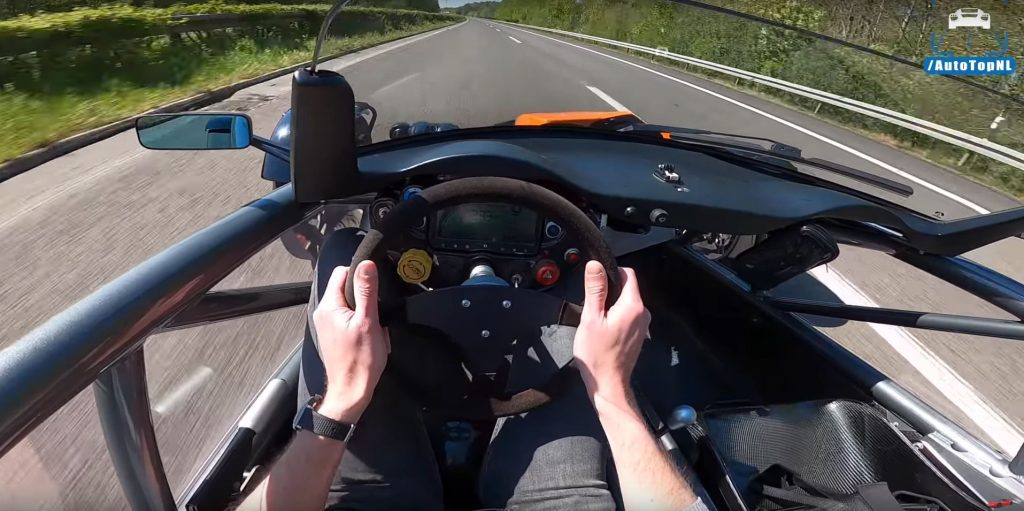 However, when he takes it on the autobahn for a v-max run, it becomes a bit of a monster, as the weight, or lack thereof, makes it a bit of a twitchy fellow. As well, the speedometer is in KPH as he crosses 233, but that is still respectable when converted to 145 MPH.
Despite the scary bits or the fact that the supercharger whine gets into your brain and makes you want to go faster, with the noises AutoTopNL makes… I don't think he minded at all.