Bentley already managed to obtain two Pikes Peak records, in 2018 the Bentley Bentayga W12 took the Production SUV record, and in 2019 a Bentley Continental achieved the outright Production Car record, for the 2021 edition of the Pikes Peak mountain time attack, Bentley is bringing a Continental GT3 that's been prepared specifically for this record attempt, on June 27 none other than three-time Pikes Peak champion and former "King of the Mountain" Rhys Millen (NZ) will be behind the wheel of this special Bentley.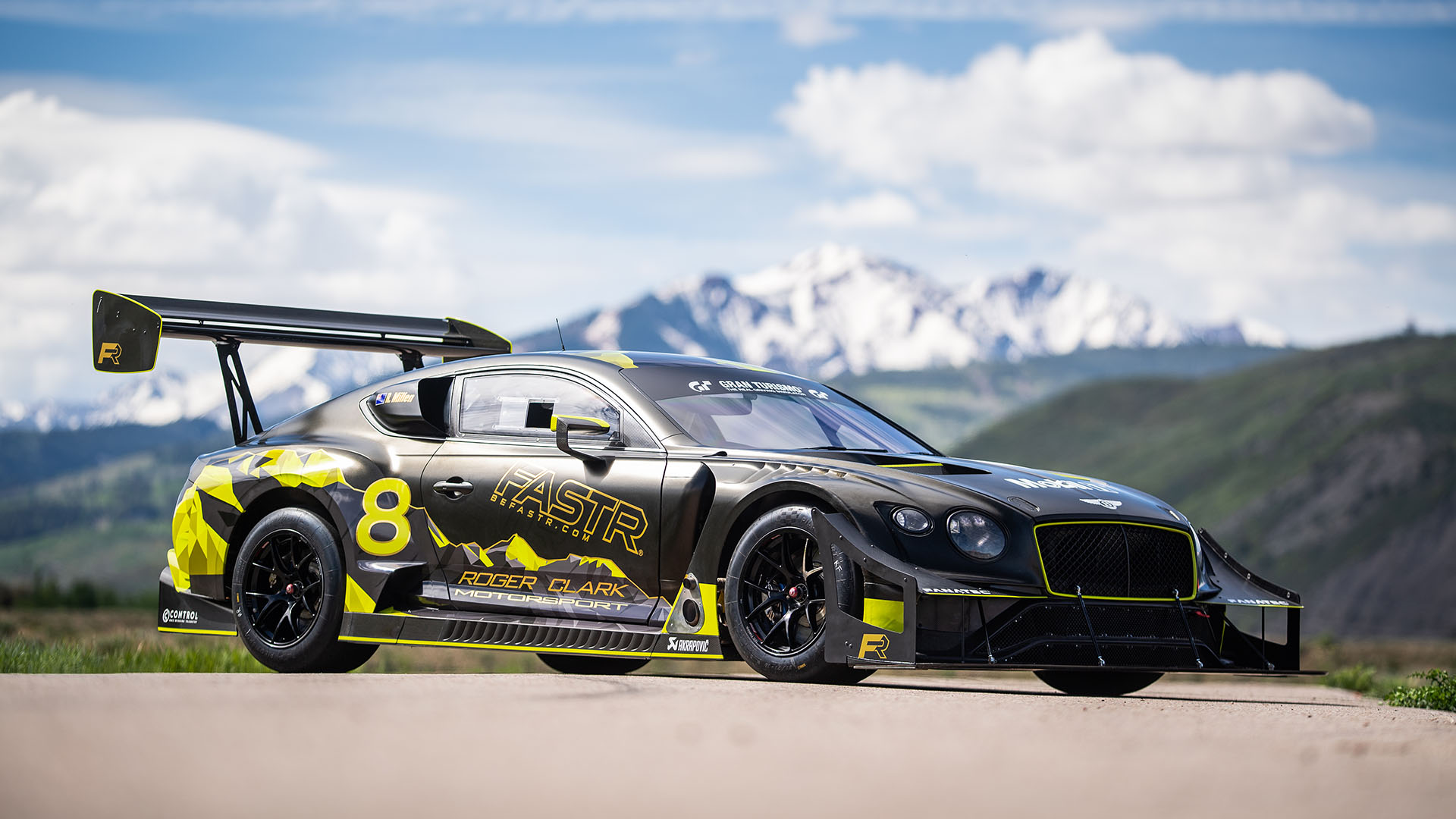 To break the current record for the Pike Peak Time Attack 1 the Bentley Continental GT3 Pikes Peak edition will have to start at 9,300 ft and climb a total of almost 5,000 ft to reach the finish line at an altitude of 14,100 ft, where the air is a third less dense than at sea level, it will take Rhys into a total of 156 corners, during which he'll have to reach an average speed of more than 78 mph to reach the top in less than 9 minutes and 36 seconds.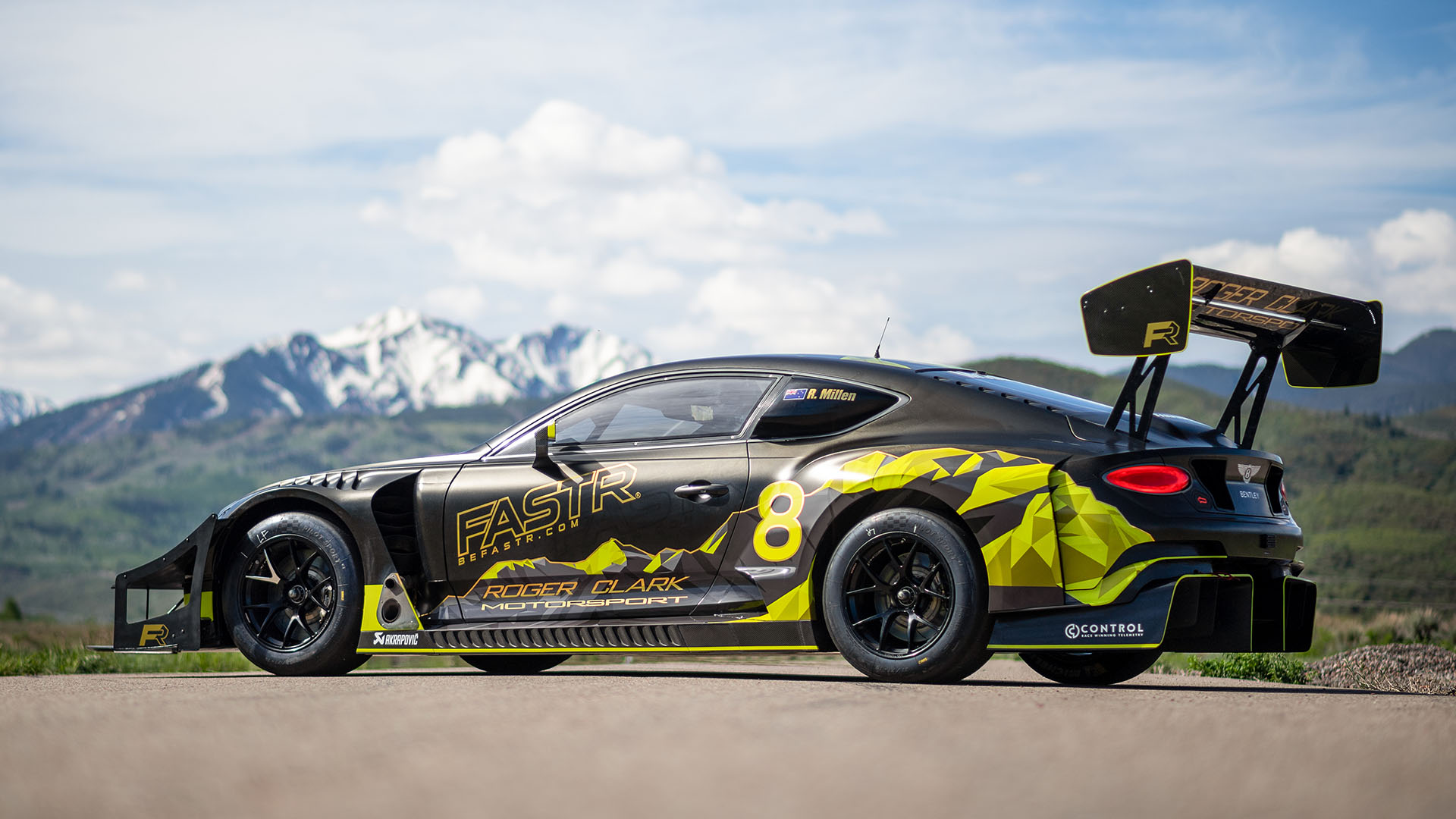 To achieve such a feat,  this Bentley Continental GT3 Pikes Peak special has been heavily modified to make it competitive on those altitudes, and that started with the engine, a 4.0-Liter twin-turbo race-proven version of the normal road car unit has been completely reworked to reach a power output of more than 750 bhp and 1,000 Nm of torque … at sea level testing. But to make even more power at the race itself they will install different pistons and conrods to achieve a higher boost pressure in excess of 2.2 bar.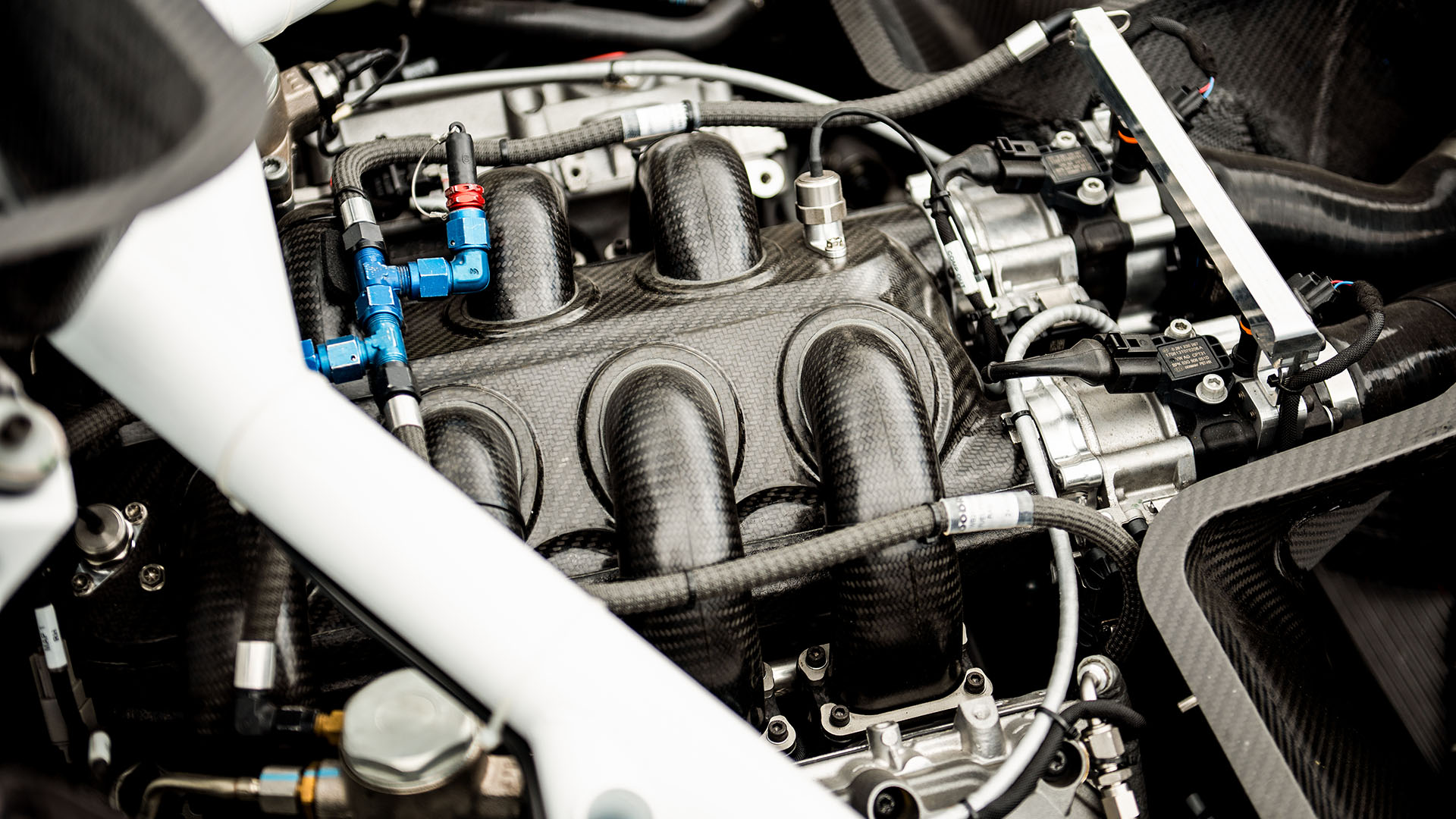 None other than famous exhaust company Akrapovic 3D-printed bespoke, one-off titanium manifolds that get a pair of larger turbos complete with external wastegates … the exhaust itself is very short and comes with dedicated 'screamer' pipes that come out of the bodywork inches behind the front wheels.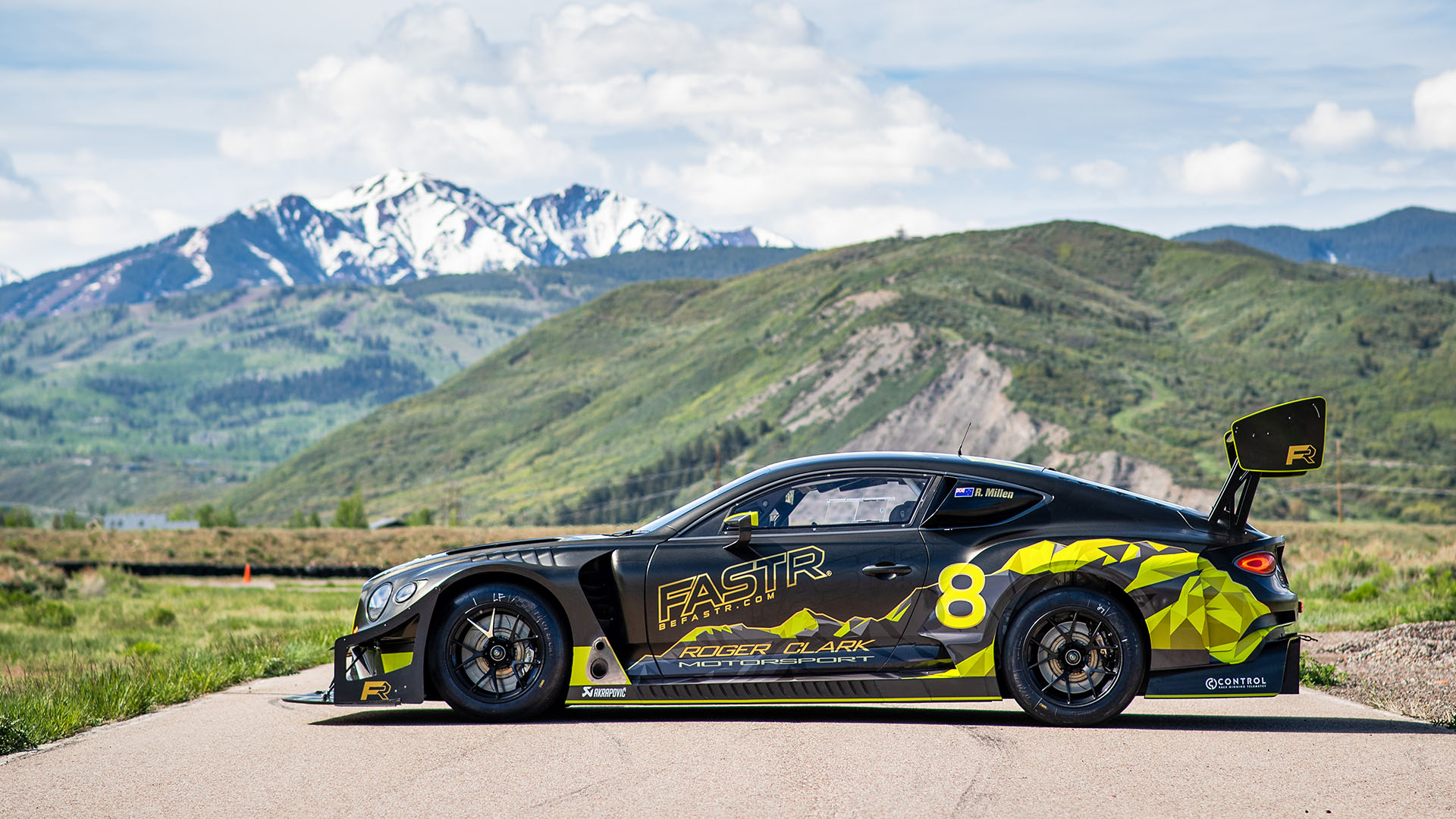 During the Pikes Peak Time Attack this Bentley Continental GT3 will be running on Fuel, a dedicated blend of advanced biofuels designed for racing called 98RON Renewable Racing Fuel with a greenhouse gas reduction of up to 85%, as part of the strategy to maximize the pace of Bentley's progress towards outright carbon neutrality, as part of its Beyond100 journey.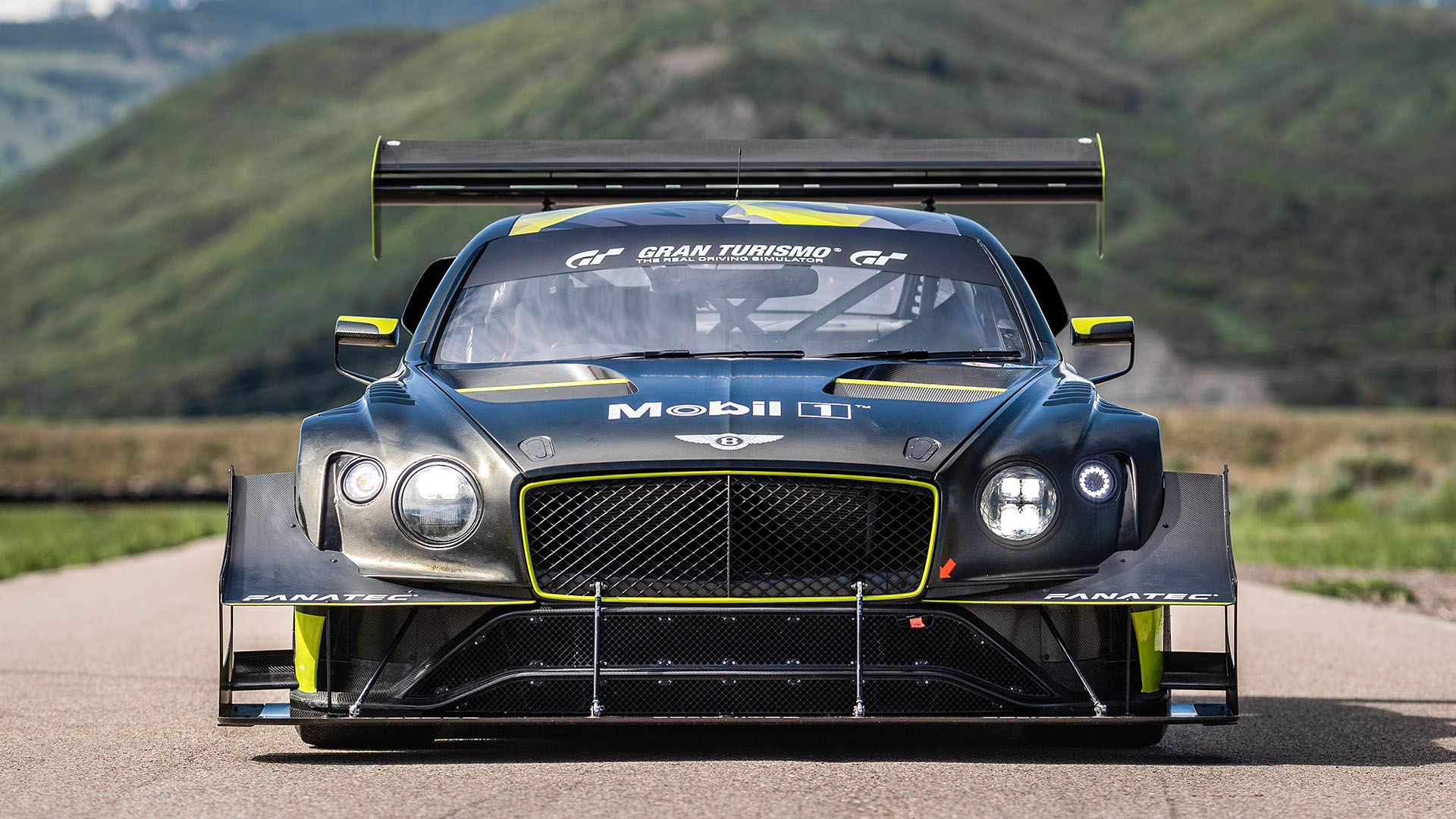 Because at the altitudes the Pikes Peak mountain track is located the air being a lot less dense, the Bentley Continental GT3 needs additional cooling for the high-performance engine, so there is a secondary cooling system installed, complete with a dedicated second water pump and air scoops that completely replace the rear side windows and draw air onto an additional radiator that has air vents integrated into the rear boot lid.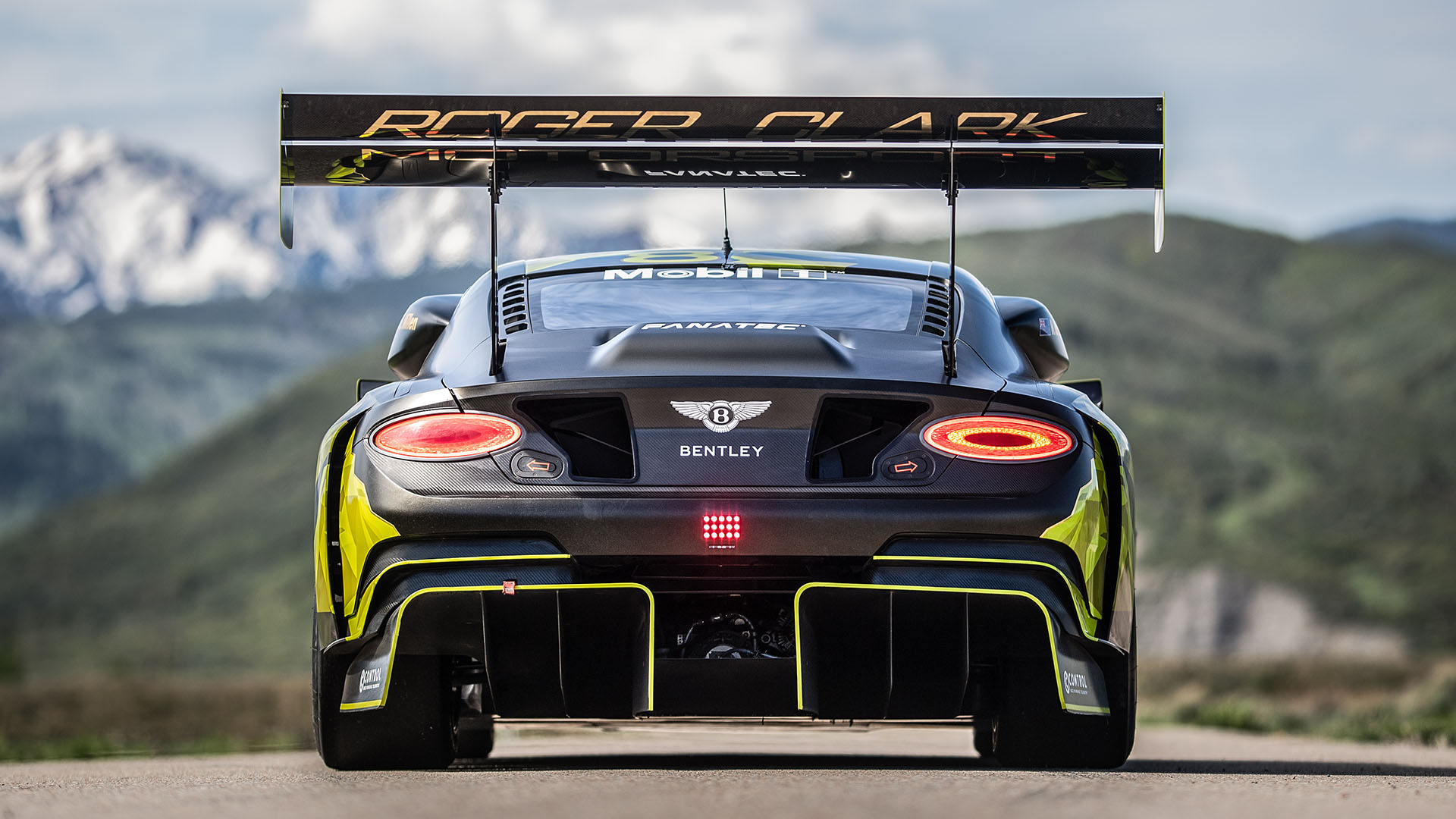 Both the gearbox and the engine run on Mobil1 supplied oil, the purpose race-built gearbox is a standard track unit from Bentley but comes with bigger rear driveshafts to handle the massive torque. The chassis on the other hand has been meticulously finetuned specifically for the Pikes Peak event, running a reduced camber both on the front and on the rear axle compared to a regular Continental GT3, which helps with low-speed corners on this special mountain track.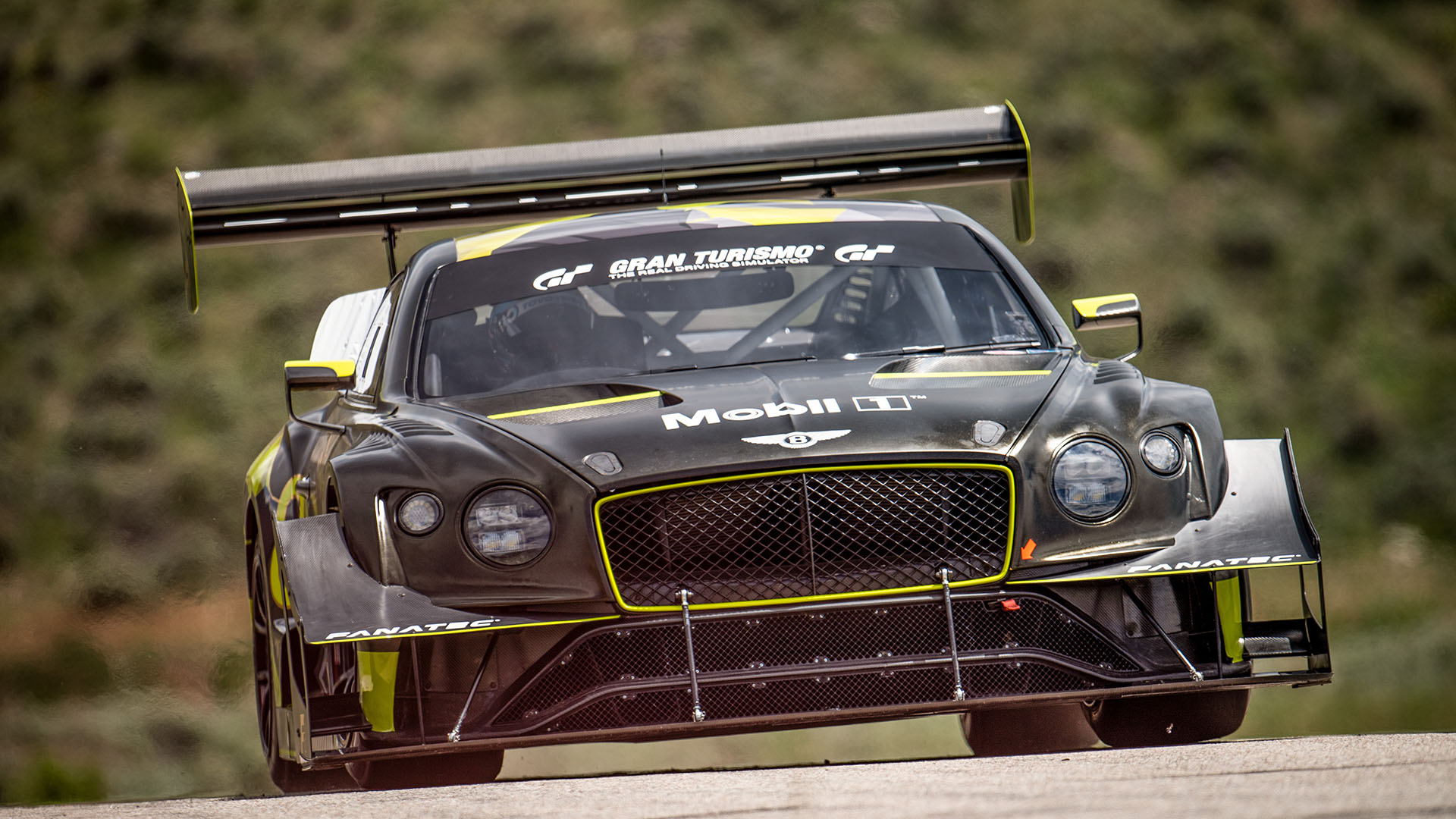 Aerodynamic balance is very important in a car with this kind of performance, but for the Pikes Peak race Bentley had to heavily modify the standard aero kit, they managed a 30% increase in downforce at sea level, this Pikes Peak version comes with the largest rear wing Bentley ever fitted to a car that hovers above a modified rear diffuser … but to keep the overall balance a substantially modified front aerodynamic setup had to be created, we now see a two-plane front splitter with separate dive planes, mostly made from carbon nylon filament in their rapid prototype department.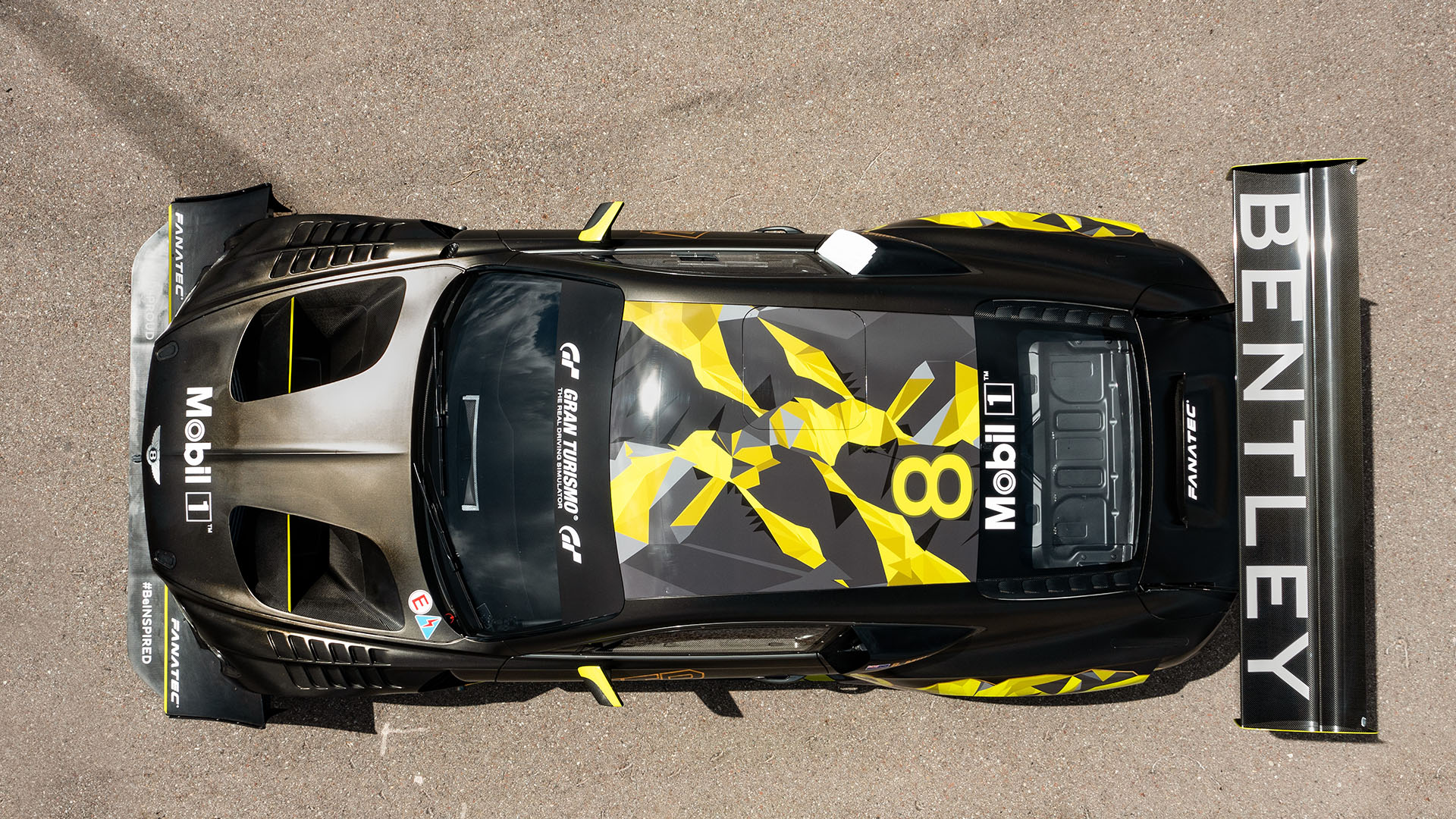 The Bentley Continental GT3 Pikes Peak boasts the race livery from Roger Clark Motorsport, they will run the car in the UK) in a stunning black-and-gold theme, but for this occasion, Bentley had to add their instantly-recognizable Pikes Peak mountain graphic that was also featured on the earlier Pikes Peak variants of the Bentayga in 2018 and the Continental GT in 2019.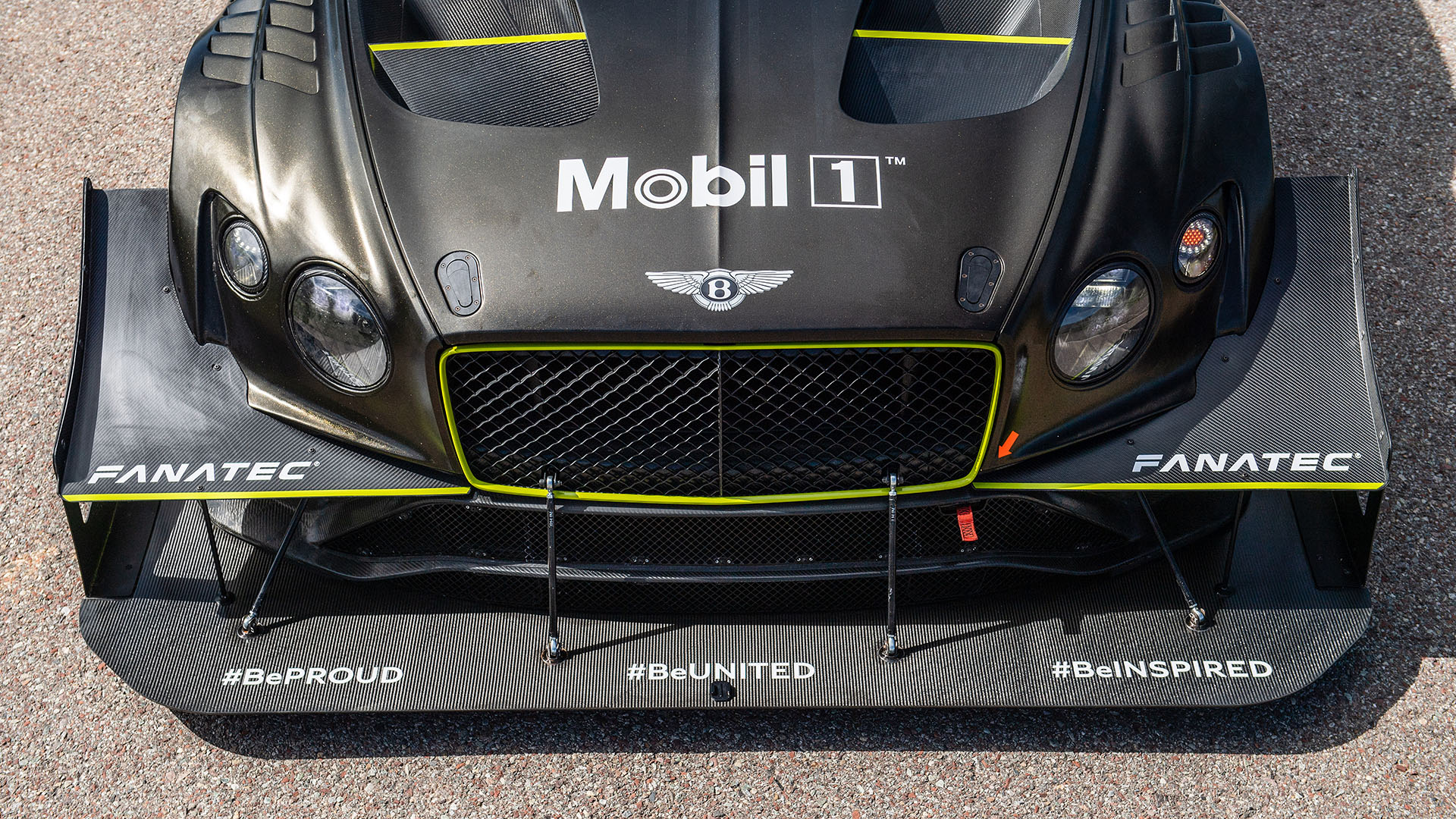 The Bentley Continental GT3 Pikes Peak is already located in the United States as you read this, going through some extensive chassis tests at Willow Springs and later also high-altitude testing in Aspen, Colorado to make sure they can finetune the engine and calibrate everything for maximum performance at Pikes Peak later this month. At the same time, they had an engine running through extremely high-load tests at the base of M-Sport in Cumbria back in the UK.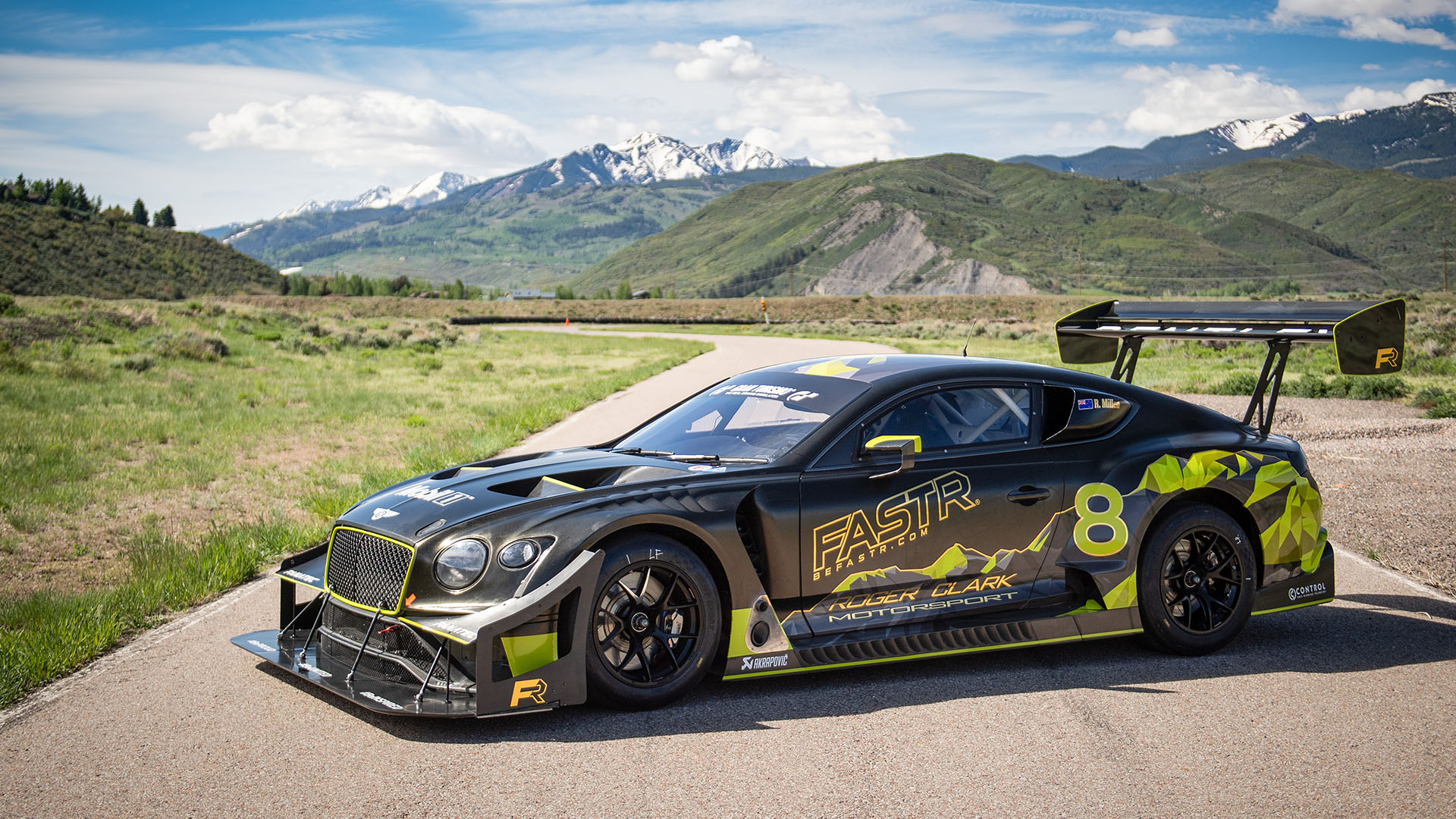 I for one can't wait to see how this black-and-gold Bentley Continental GT3 Pikes Peak will perform on June 27 on the mountain track … let's hope they can break, or at least come close to the standing record …