Best of the 2020 McLaren Model Lineup
Updated: December, 2019
Things were much simpler in the 1990s when McLaren only made the McLaren F1. If you wanted to buy a new McLaren, you looked under your mattress for a $1 million and you bought an F1. These days things are much more complicated. If you are shopping for a new McLaren today you need to understand a rather confusing and growing model range.
We decided to create this basic guide to save you some time and help you make a better decision. We recommend the best new McLaren to buy based on your desired use case and driving needs/wants. We don't go into details on every new McLaren model, you can find that in our new McLaren models post (if you are shopping for a used McLaren check out the historical McLaren model lineup).
As of June 2019, McLaren makes 11 cars across three different categories plus a couple of race cars if you want to buy a track-only toy. Telling the differences between cars is not easy and it is made harder by McLaren since the company uses a lot of the same technology and platforms across cars. If you are confused, don't feel bad because most people are.
Which McLaren is Which? Understanding the Sports, Super & Ultimate Series Ranges
First things first, let's explain how McLaren groups their cars. There are three categories ("Series") where models are grouped based on price, performance and focus. The groups are the Sports Series, the Super Series and them Ultimate Series.
McLaren Sports Series
In some ways these are the perfect daily driver sports cars in the McLaren range. The Sports Series cars are not as extreme as the Super Series cars, but they are still crazy fast, awesome driving machines that are cheaper and more practical. What isn't there to like. Think of these cars as competitors to Porsche GT models and you are right on the money. They are super light, have incredible power and a chassis designed for pure driving fun. The Sports Series model range offers unparalleled feel and connection to the road. Heart-stoppingly exciting and rewarding to drive but also highly useable. Yes please.
McLaren Super Series
Currently in its second generation of Super Series cars with the 720S and 720S Spider. We consider this McLaren's core supercar model range. These cars use the top-end of McLaren's performance equipment and technologies. Things like active aerodynamics and Proactive Chassis Control (PCC) are standard on the current McLaren Super Series models. Uncompromising performance and focus.
McLaren Ultimate Series
The pinnacle of the McLaren model range is the Ultimate Series. It is the top of the most extreme McLaren cars and (so far) is made up of McLaren's hypercars and very limited edition machines. The original Ultimate Series car was the McLaren P1. The current crop of Ultimate Series McLaren models includes both the McLaren Senna and the McLaren Speedtail. McLaren have said that the original McLaren F1 is retroactively included in the Ultimate Series.
McLaren GT
It is worth mentioning the new McLaren GT. Technically the GT does not belong in any of the above "Series" groupings. McLaren says it is a true GT supercar and deserves its own standalone designation. Fine by us, just a little more McLaren confusion I guess.
Which New McLaren is Best to Buy?
We have already created a guide that goes through every current McLaren model so we are not going through every car in this post again. Instead we are just going to tell you which new McLaren to buy based on your driving needs.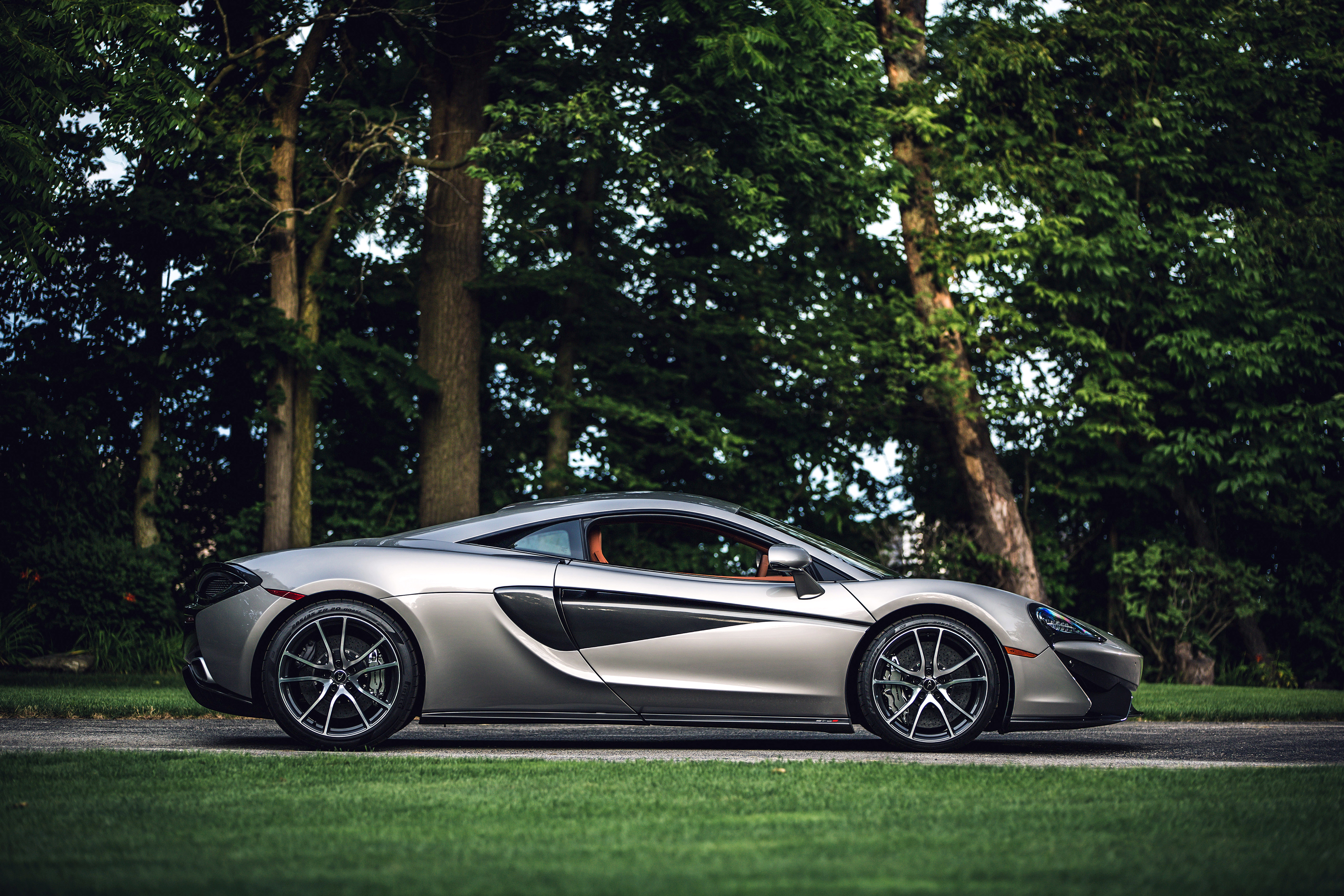 Best Entry Level McLaren
If you are contemplating the purchase of a Porsche 911 Turbo or Audi R8 V10 then the McLaren 570S coupe should be on your shortlist of potential alternatives. Technically, the McLaren 540C is the entry level McLaren, but frankly, the 570S is better and worth the premium. You can also opt for the McLaren GT and if you drive long miles on the highway, the 570GT with its more compliant ride may be the wiser choice than the 570S, but for everybody else we recommend the 570S Coupe as the best entry level McLaren. The 570S Spider is also great, but we just find the coupe a better all around proposition.
While this is the entry-level McLaren you still get a carbon fiber tub and a twin-turbocharged 3.8-litre V8 driving the rear wheels through a seven-speed dual-clutch automatic gearbox. We are talking 562 hp and 443 lb-ft of torque, so it is fair to say "entry level my a**". This is a bonafide supercar in terms of firepower and performance.
How is the 570S different than the more expensive 720S? Instead of composite bodywork, the 570S has an aluminium structure and body parts. Instead of the advanced linked hydraulic suspension system, the 570S gets regular anti-roll bars. There are also no active aerodynamics on the 570S either. The 570S does get its own Active Dynamics system, allowing you to pick driving modes that suit your mood.
Driving the McLaren 570S is fun. The ride is flat, taut and feedback is perfect. Normal mode is enjoyable and does a decent job of smoothing rough road surfaces. You could drive this car everyday and not feel like you need back surgery once a week. Grip is tremendous and with the 570S' class-leading steering you always feel 100% in control. The car is never hyperactive or nervous, just always fluent, predictable, tactile and absorbing. The 570S is a real pleasure to drive both slow and fast but it is clearly more at home hammering through back roads on weekends than cruising on a highway. The non-stop pull of the twin-turbo V8 is addictive and it is more than enough (if you never drove a 720S you would never ask for more performance). Sure it doesn't have the refinement of a 911 Turbo or the sound of a naturally aspirated Audi R8, but it has a driving experience that is unmatched at this price point and enough daily utility that I would choose it over the 911 and R8 all day long.
Best entry-level McLaren? Say hello to the 570S.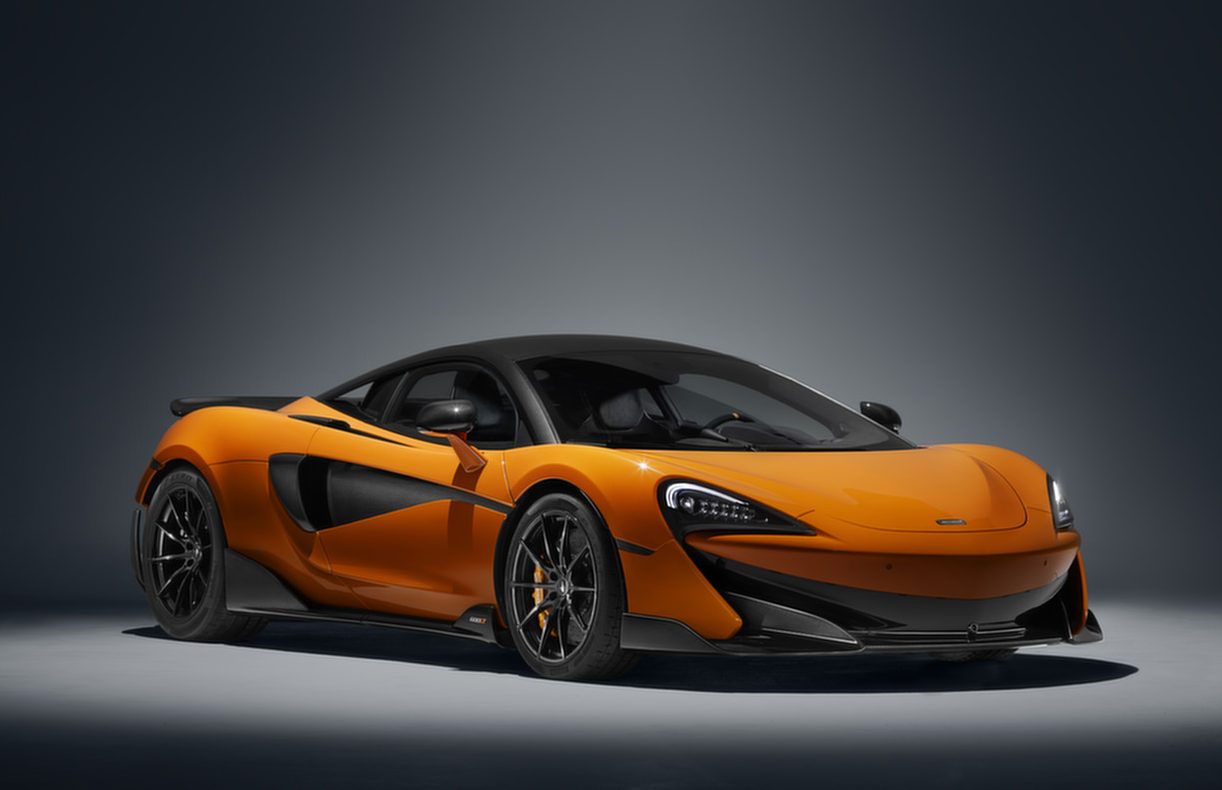 Best Driver's McLaren & Track Day Special
This is the car I would buy if I had to choose the best supercar on sale today. Forget the Pista, forget the Senna, I would buy the McLaren 600LT Coupe (yes the 600LT Spider is also awesome).
Based on the already highly impressive 570S, the LT adds power, cuts weight and puts a more uncompromising twist on driving dynamics. The 600LT gets the same 3.8-litre twin-turbo V8 and seven-speed dual-clutch as the 570S, but power increases from 562 bhp to 592 bhp and torque is up from 443 lb-ft to 457 lb-ft. Weight is also down about 220 pounds thanks to carbon seats, forged alloys, shorter top-exit exhausts and new carbon front splitter, rear diffuser and fixed rear wing. The new aero parts also increase downforce to 220 pounds at 155mph. Overall, the increase in power and weight loss means the 600LT has 474 bhp-per-tonne, 46 bhp more than the 570S on which it is based. Impressive.
Performance numbers as would expect are scintillating. The 600TL goes from a standstill to 60 mph in just 2.9 seconds, zero to 124 mph in 8.2sec to 124 mph and on to a top speed of 204 mph. The most impressive part of the 600LT is not the absurd straight-line numbers either, it is the way that the 600LT goes about its performance. There is a precision and feel that comes from all the changes that just elevates the 570S-based chassis to another level of greatness. The steering, chassis and engine work together to create a spectacular drive. The whole experience is more raw than a base 570S. The acceleration is more intense, the car carries more grip in corners and the steering wheel has more feel. It is just perfect.
To be clear, this isn't a daily driver. The 600LT is definitely a track-focused special edition car that does compromise daily comfort for thrilling performance. With its uncompromising chassis settings, the 600LT does feel less forgiving on a bumpy road, but in what little suspension travel it does have there is exceptionally well-judged damping. That means the car can feel busy over bumps and ridges, but never brittle or uncomfortable. On smoother roads, you'll never give the car's ride quality a second thought.
Capable of eye-watering performance it is deserving of the LT name and it is the best drivers car that McLaren makes today.
The 600LT is the perfect drivers car. If you love getting behind the wheel on an open road and hammering around for a few hours, then this is the car for you. It's a revelation, calibrated just perfectly and with absurd levels of performance yet able to be enjoyed by regular drivers on normal roads. This is what cars are meant to be about.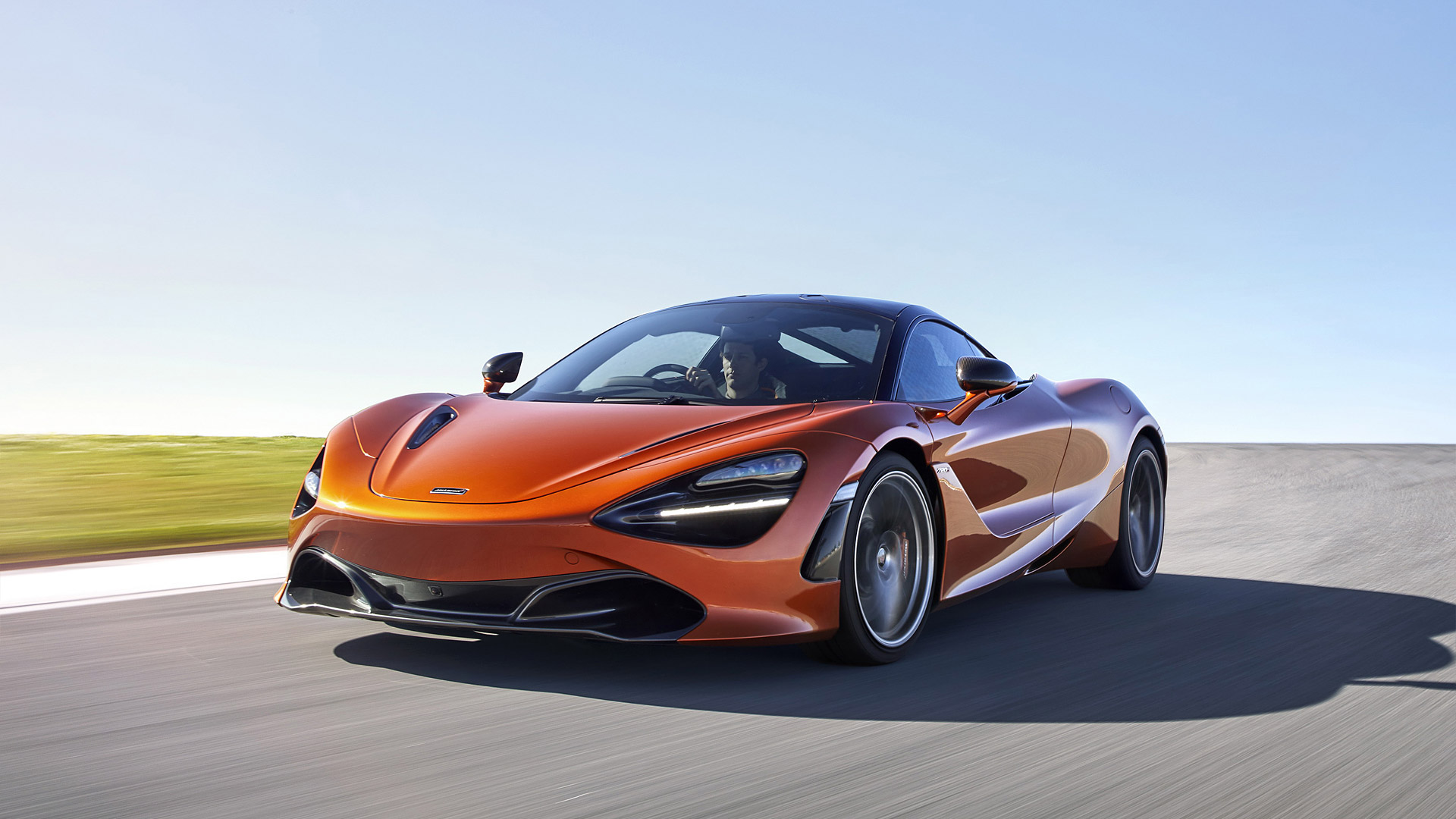 Best McLaren Supercar
The McLaren 720S isn't just the best supercar that McLaren makes, it is the best supercar on sale today period. It beat the Ferrari 488 in multiple tests by reputable car magazines and that says a lot because the 488 is a masterpiece. The McLaren 720S is a more sensational supercar and easily the best of the current breed.
The 720S is an exotic for sure. It is a mid-engined, rear-wheel-drive supercar with an advanced carbon fiber chassis and a twin-turbocharged 4.0-liter V-8 that produces 710 horsepower and 568 lb-ft of torque. It also has the most advanced suspension system on the market. Called Proactive Chassis Control II it gets improved sensors combined with a hydraulically connected damper system that means there's no need for anti-roll bars. It also has the awesomely named Variable Drift Control system that ummmm is great for sideways fun.
The McLaren 720S is a performance monster. Monumentally fast, it goes from 0 – 60 mph in just 2.8 seconds and onto a top speed of 212 mph. These are hypercar-like performance numbers and indeed, flooring a McLaren 720S on road or track is not that different than the McLaren P1. It isn't just straight line speed either because the 720S has an uncanny ability to blend pointy and balanced handling with supple ride making the chassis a work of brilliance.
Superb ride and handling, crazy performance and everyday usability, no wonder Top Gear said the 720S was "Probably the single most accomplished supercar we've ever driven." Best supercar on sale today, bar none.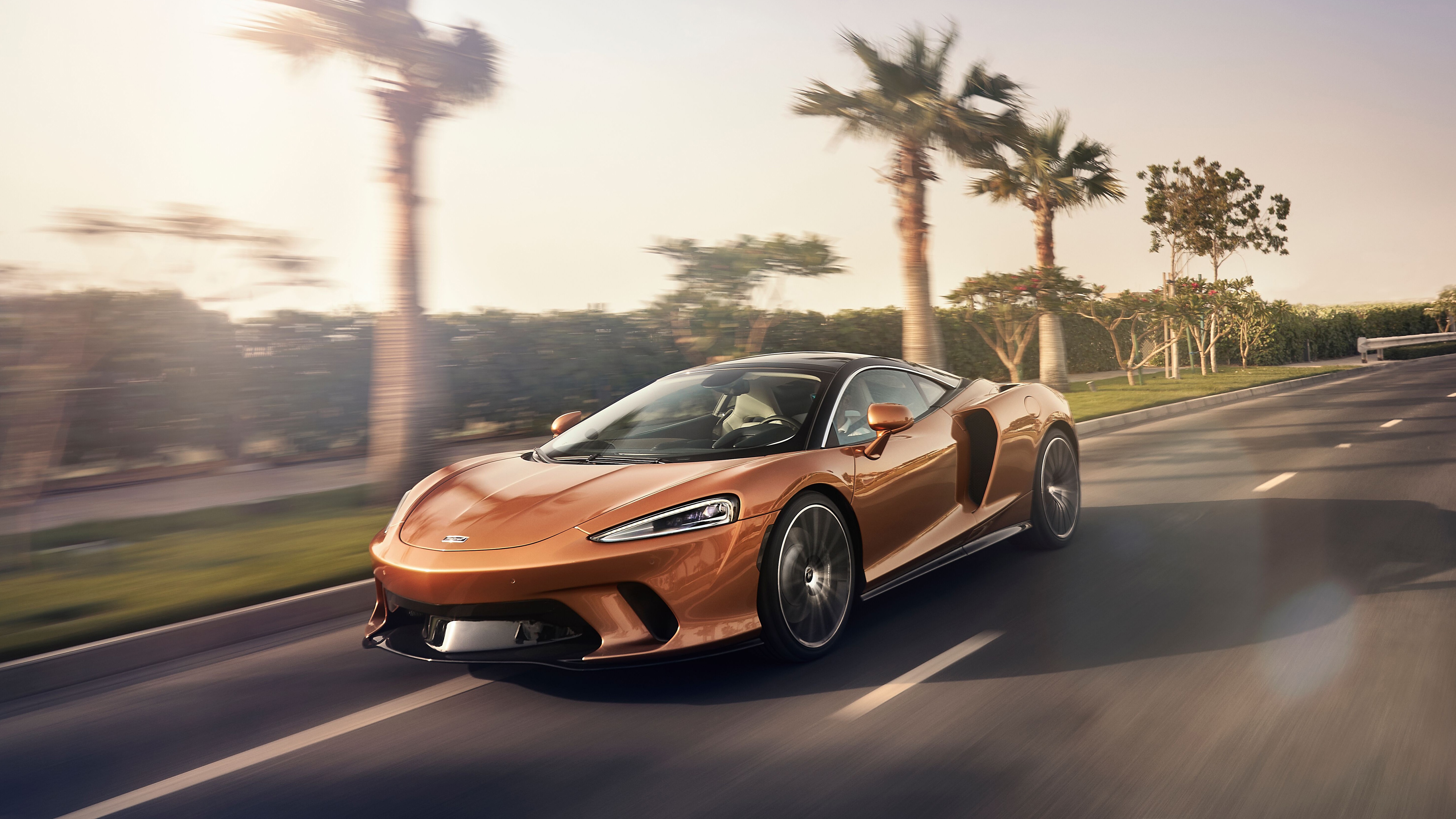 Best McLaren for Daily Use
Ok, so we are cheating a little bit here since we have yet to drive the McLaren GT and we have yet to read any reviews either. Given that McLaren has said the GT model was built with express purpose of delivering a better overall daily car that is more comfortable and luxurious, it is hard to imagine any other McLaren being better for daily use.
The car has a mid-engine 4.0-liter twin turbo V8 that makes 612 hp and 465 lb-ft of torque. McLaren has changed the way that power is delivered, making it different than the rest of the range in order to suit a GT-like driving experience. The car isn't some plush boat though. It is still a McLaren and as such performance will be amazing. It can do 124 mph in nine seconds flat and has a top speed of 203 mph.
Physically, the GT is a bit longer and more elegant than the other models from the brand, creating more storage space and giving occupants a larger feeling cabin area. It sits up a little higher than the other supercars in McLaren's lineup and offers segment-leading cabin refinement, according to the company. It also comes with a reasonably generous 14.8 cubic feet of cargo space. Add in the additional storage areas in the car and you have a combined total of over 20 cubic feet of cargo space. The infotainment system is new (thank goodness) and the interior has high-quality interior materials, including Nappa leather and Alcantara laid out in more of a luxurious manner than the rest of the range.
We think it is safe to say that the McLaren GT will be the best new McLaren for daily use on sale today.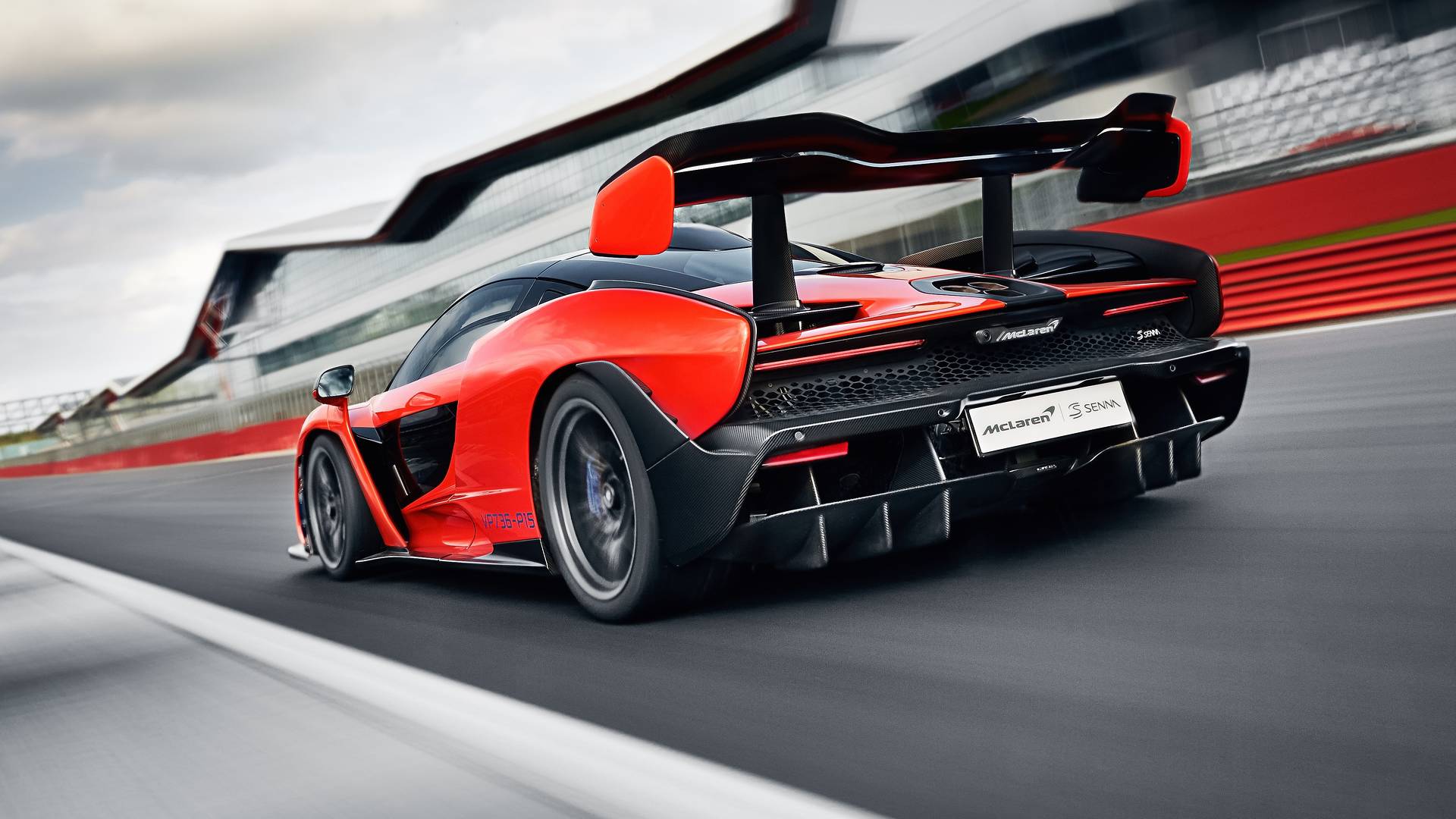 Best Money No Object McLaren
McLaren claims this is the most extreme road car it's ever built. It was designed to smash lap records and spend days destroying circuits lap after lap. Named after Formula 1 driver Ayrton Senna, the McLaren Senna is a track-focused hypercar.
The first time you see the Senna is can be a little jarring. It certainly isn't the prettiest car in the world but it never was meant to. Every aspect of its design is focused on making it fast around a track. The Senna is all about aerodynamics – up to 1500 pounds of air pressing the mid-engined two-seater into the tarmac at 155 mph. It could produce more, but above that speed McLaren alter the wing angles to maximise acceleration.
It makes our list because it is in fact road legal and because it really is a stunning achievement by the team at McLaren. It develops 789 hp and 590 lb-ft of torque all deployed through the rear wheels via a seven-speed twin clutch gearbox. The sprints to 62mph is over in 2.8 seconds while 124mph comes up in just 6.8 seconds. To be fast on track a car needs to be both powerful and lightweight and the Senna is a relative lightweight, weighing just 2800 pounds with all fluids and fuel. All 500 units are already sold out though so you may need to buy one second hand if you really want one.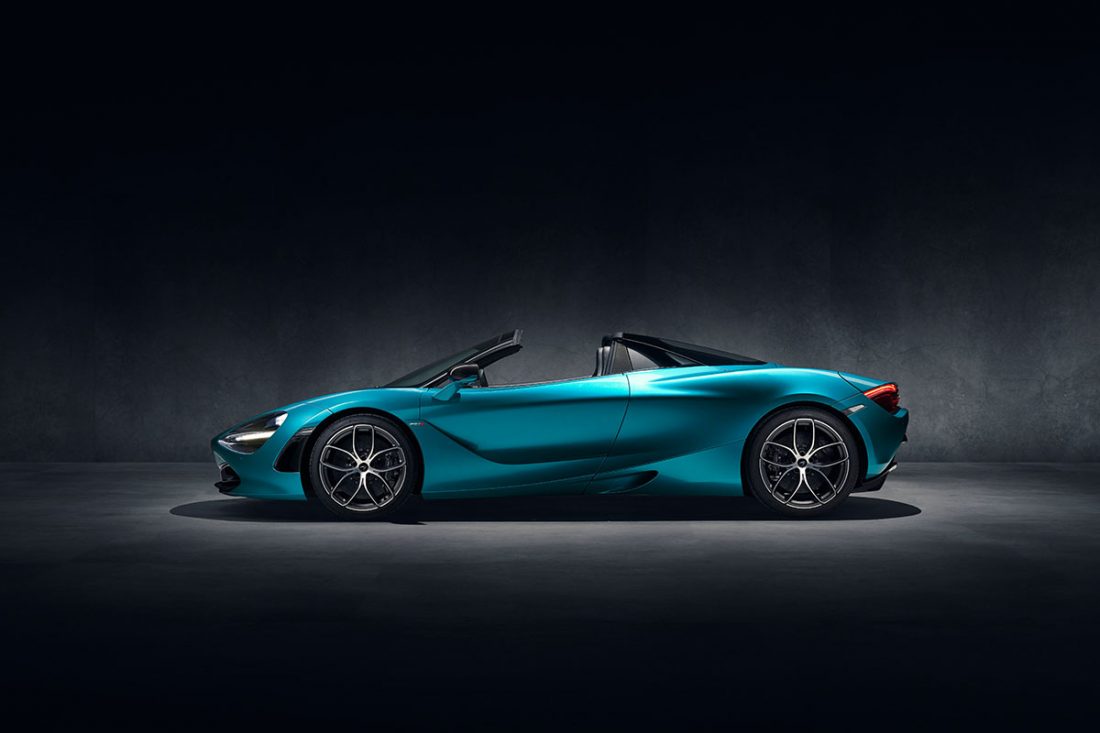 Best New McLaren – Overall Winner
If your only criteria is simply, "I want the absolute best new McLaren for all conditions and driving needs" then you cannot go past the McLaren 720S Spider. I would personally buy the McLaren 600LT but that is because I am willing to live with the compromises of a track-focused car and all the rough-edges that come with a hardcore car driven on normal roads. I am also only going to drive the car once or twice a month based on my crazy schedule so those issues come up less of the time.
For everybody else, you should buy the 720S Spider. I guarantee that anybody who buys it will be happy. It does everything exceptionally well. In fact, the 720S Spider does everything the 720S coupe does but with the added benefit of getting a tan and some fresh air when it is sunny outside.
The McLaren 720S is a sensational supercar, easily the best of the current breed. It has a twin-turbocharged 4.0-liter V-8 that produces 710 horsepower and 568 lb-ft of torque. We said it was the best supercar on sale today, bar none. It is.
Sure, the Spider weighs about 300 pounds more than the coupe, but this is a car with 710hp – you are not going to be able to feel the performance differences (the Spider is 0.1 seconds slower to 124 mph versus the coupe) . The roof has cool electric motors which means it takes just 11 seconds from open to close (and vice versa) and can be operated up to 31 mph.
The 720s Spider is a great daily driver too. Sure, the GT is more luxurious and has some more space. But, the 720S has McLaren's special hydraulic cross-linked variable dampers and they work like magic. They make the 720S Spider ride like a luxury car over bumps and rough roads. It is uncanny in its ability to make a supercar feel like a regular luxury car, delivering a remarkable ride: flat, yet amazingly supple.
From a performance perspective it can destroy anything else on the road. Sure the Senna is faster but you can't drive a Senna to get groceries. The 720S can be driven to work and hammered on back roads on weekends. It handles amazingly well, it has so much punch in any gear that it is legitimately scary in a great way. The performance is absolutely astonishing. The open top makes it feel more liberating and more immersive than the coupe. The 720S Spider has been so well calibrated, is so clear, clean and faithful in its responses that you have utter confidence in its manners. The steering is the best of any supercar.
Out of this world performance, stunning looks, advanced technology and most importantly tons of soul. The best new McLaren for sale today is the McLaren 720S Spider.