BMW continues to be a globally trusted brand when it comes to consistently delivering exceptional luxury sports cars.
In their pursuit of being a leader in innovation and design, the Bavarian company is ever-present around the world with production facilities in 15 countries and a massive global sales network. This has enabled them to keep their finger on the pulse of the many markets they participate in, bolstering their commitments to continually improve their products.
Despite their ongoing evolution, the lineup of BMW vehicles remains familiar and recognizable – with the BMW M series of cars continuing to showcase the company's high-performance offerings. Other cars, such as the BMW Z4 and BMW i8 offer more unique tastes from the brand; respectively bringing to life, the company's philosophy in roadster and hybrid form.
For 2021, BMW has opted not to unsettle the status quo too much, with virtually all models remaining largely unchanged since 2020. This is with one key exception though, in that a newly designed M3/M4 (also available in Competition trim) has been released this year. The incoming products ushered in the 6th generation of BMW's most popular performance model.
Like any of the other mainstream car manufacturers today, BMW is hunkering down on being innovative in order to stay relevant. The next generation of BMW vehicles is set to diversify the brand with a number of new performance and all-electric vehicle debutants – such cars are already available for pre-orders, so there will indeed be something for everyone.
Here are the best brand new BMW models you can purchase today.
BMW M3/M4 Competition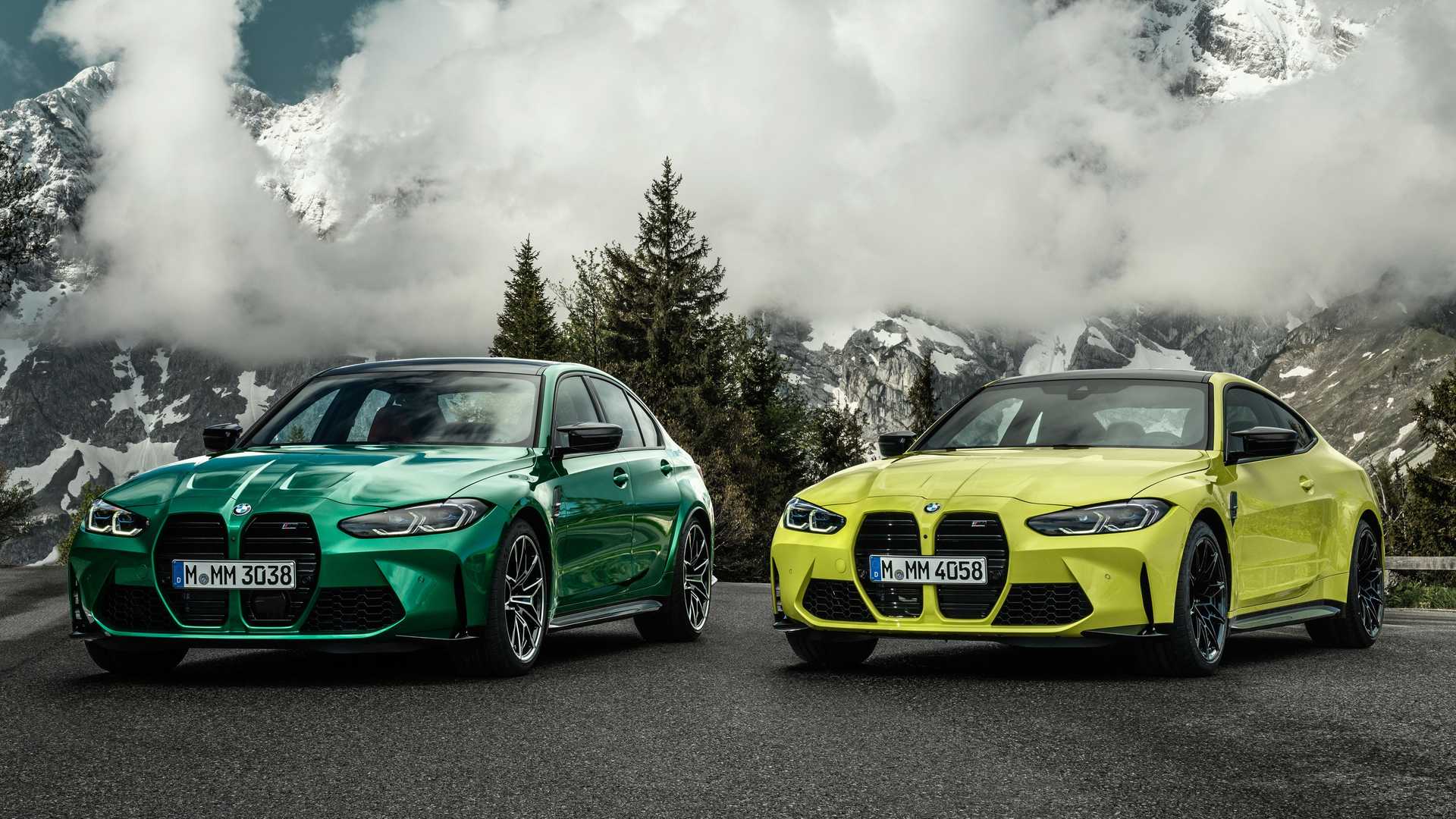 Base MSRP: $69,900 USD (M3), $71,800 USD (M4)
BMW has refreshed the M3 sedan and M4 coupe for 2021, and the 6th-gen siblings remain as driver-focused as ever. By not caving in to conventional wisdom – and in doing so, honoring the wishes of its enthusiast fanbase – BMW is offering the base versions of the cars with a 6-speed manual transmission as standard. By all important metrics, the M3/M4 are superior cars to their predecessors in every regard; a bump in power, a better chassis, fresh styling, and more luxuries all coming together in a very formidable looking and high-performing package.
The Competition version of the incoming generation is going to be my pick of the lot. Besides the notable increase in power and torque over the regular M3/M4, the Competition models will exclusively have the option of adding xDrive all-wheel drive. BMW has promised that the rear-biased system will offer all of the traction benefits, without any drawbacks on the thrill-o-meter. Inevitably, the potent power plant was decidedly a better match for the 8-speed M Steptronic transmission. While this may not be the purists' first choice, the Competition models are better equipped for those who find lap times to be the more pressing matter at hand.
BMW M2 CS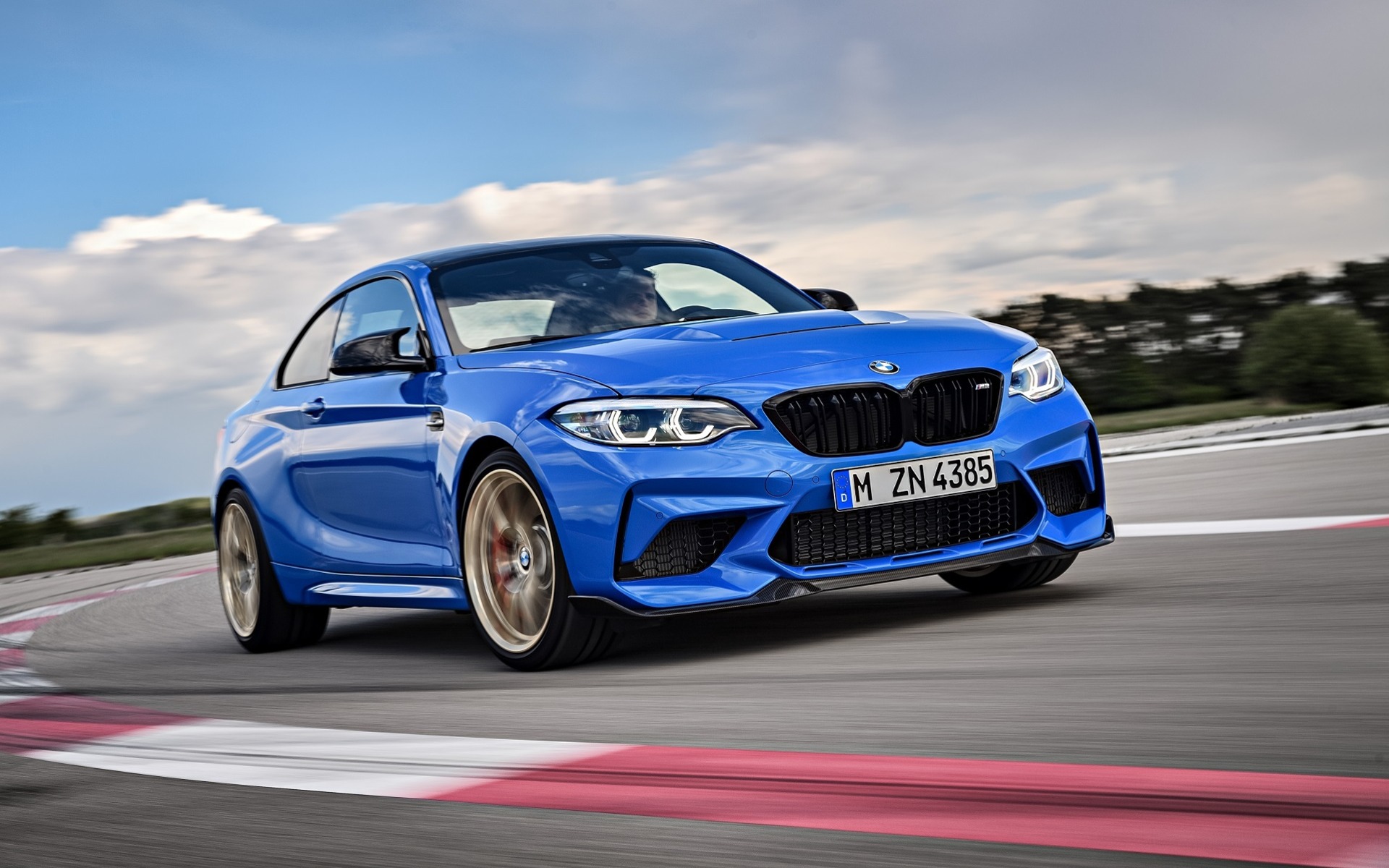 Base MSRP: $84,595 USD
The BMW M2 CS is the company's interpretation of the ultimate sport compact car – and it's a pretty damn good one at that. As a step above the already capable M2 Competition, the CS offers more power and improved performance. Oh, and a manual transmission too. Automotive purists, rejoice! The M2 CS also comes with slightly tweaked looks, and is the smallest super-fast sports car from BMW right now. The car features a twin-turbocharged inline-6 engine that makes 444 horsepower and 406 lb-ft of torque – that's a bump of 34 additional horsepower over the Competition model.
It looks to be the perfect car for track-junkies who are also purists; the M2 CS has all the attributes to be clipping apexes with aplomb, while providing those perpetually satisfying 3-pedal gear shifts that few cars being produced today are capable of. As a quintessential M car, the M2 Competition still comes with enough practicality to be a great daily driver, too.
BMW i4 M50 xDrive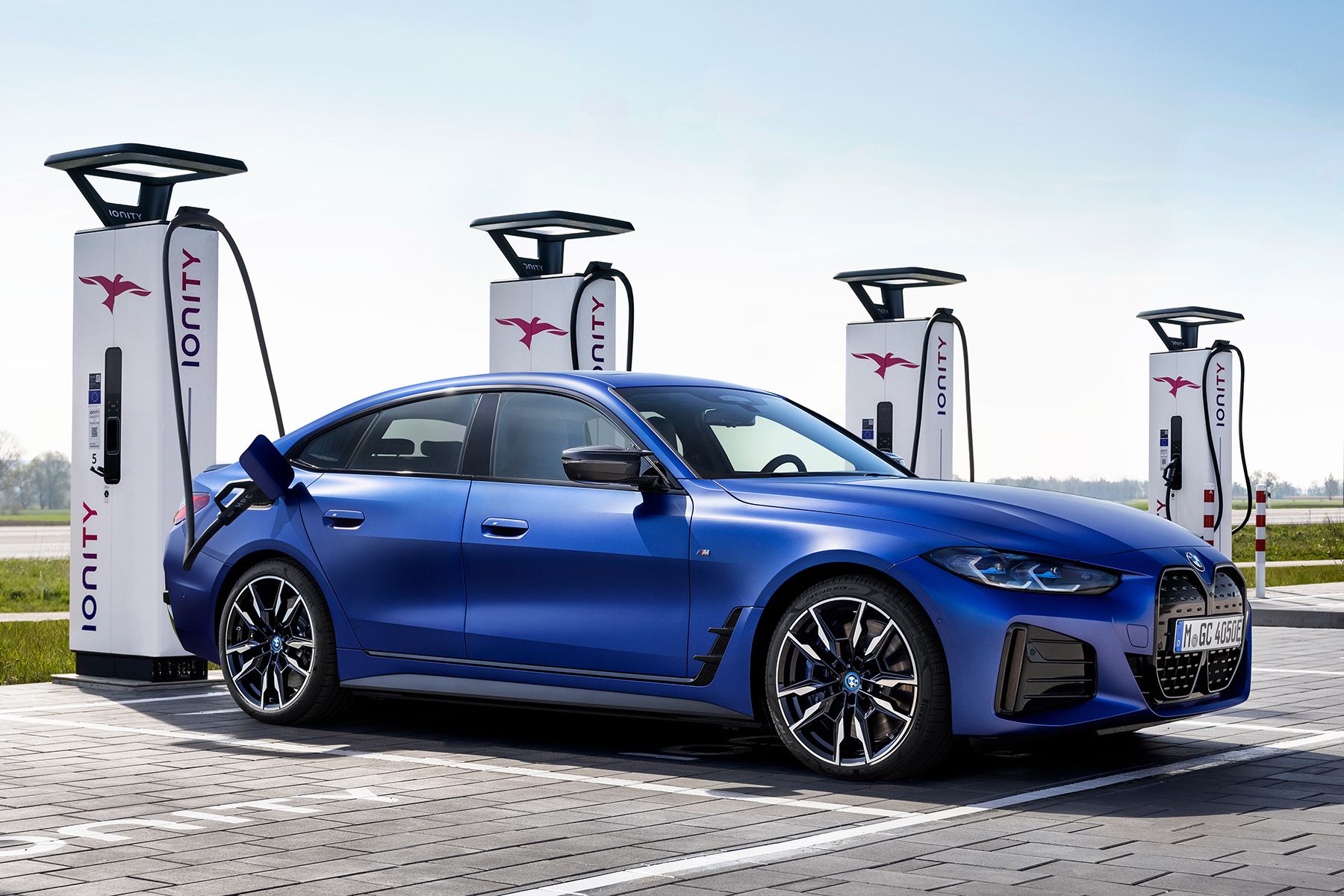 Base MSRP: $66,895 USD
In the introduction, we mentioned that electrification is the next step towards BMW's vision for the future; it appears that this future is now upon us, and that this vision is now a reality. The BMW i4 M50 xDrive is one of a number of fully electric BMW vehicles set to debut in the short term. The M50 has the distinction of being the very first (and only, for now) BMW EV to part of the M family. With that said, you can be confident that this car will have all of the performance credentials required for it to be a contemporary within this distinguished group of automobiles.
The easiest comparison that can be made with the sporty sedan is that it offers M3-like performance with an all-electric drivetrain. An 84 kWh battery pack and two electric motors, through which 536 hp and 586 lb-ft of torque can be produced certainly backs up those claims, while putting it in direct competition with the Porsche Taycan 4S and Audi e-tron GT. BMW has also claimed range figures of around 250 miles, compared to 300 miles that the more tame and economical i4 eDrive40 (the platform on which the M50 is based) is capable of.
The BMW i4 M50 xDrive is not on public roads yet, but you can certainly order one today. The base price of the M50 is around $4,000 less than the entry-level M3 – something to ponder, while we wait for deliveries to begin early in 2022.
BMW M5 CS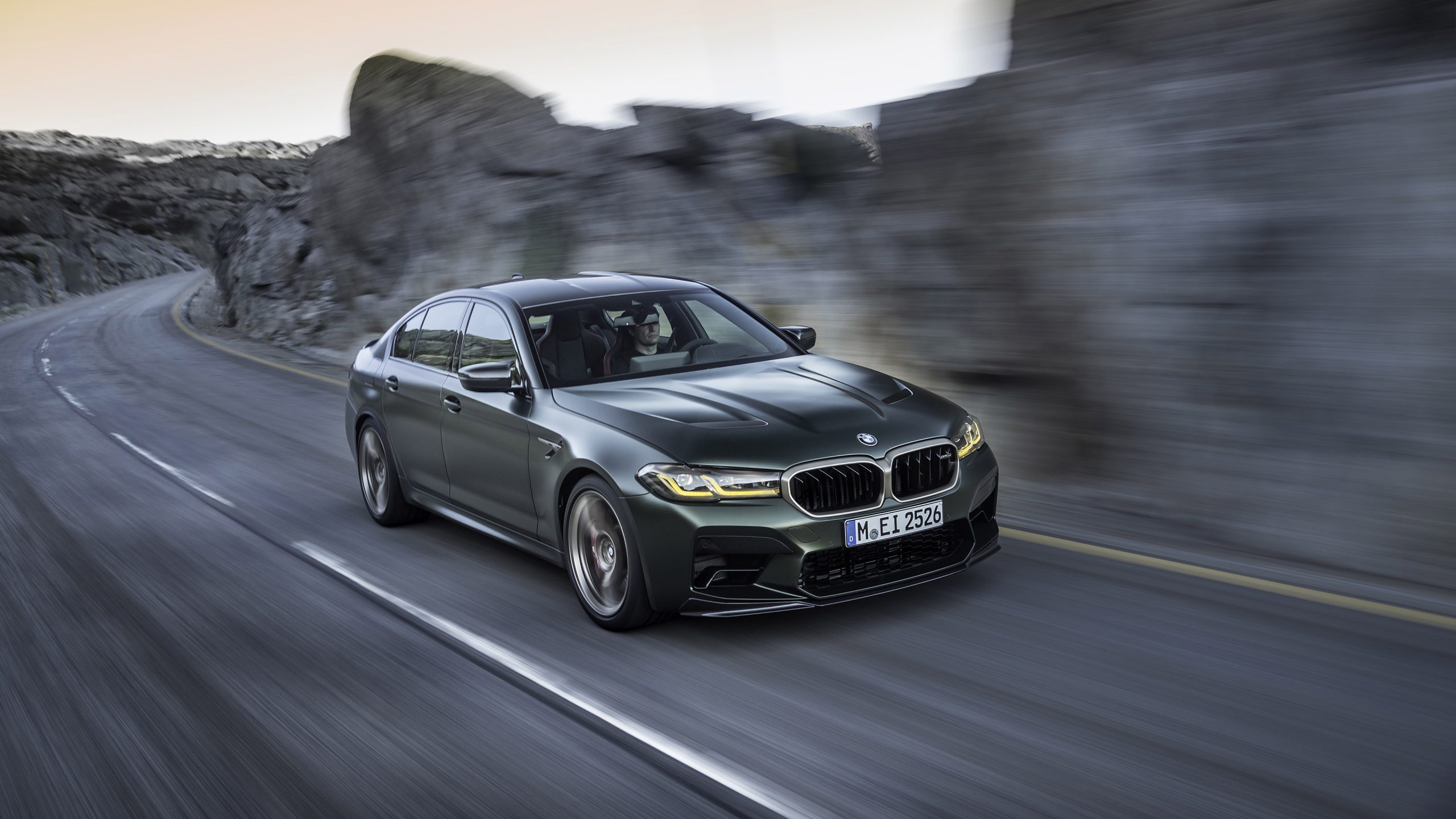 Base MSRP: $142,000 USD
If you're in the market for an M5, it's really a no brainer – for us, anyway – to spend the wee-bit extra to step up to the M5 Competition. Just a touch more powerful, the M5 Competition comes with 617 horsepower and 553 lb-ft of torque. Where you really get your money's worth is through the stiffer dampers, stiffer anti-roll bars, and a .28" lower ride height. All things considered the M5 Competition is a sharper, stiffer, and an even more performance-oriented version of the M5.
The Competition model gets a new full Merino leather color scheme, a new Track drive mode, and new shock absorbers. These dampers benefit from a recalibrated control system that BMW says should improve ride comfort, especially at high speeds. Still not enough? Well, there also happens to be a new range-topping CS model for the M5 which puts out an additional 10 hp, for a grand total of 627 hp. That's nothing to write home about, but where the CS truly begins to differentiate itself is on the scales; it's some 230 lbs less than the Competition model, thanks in large part to a strict diet of carbon fiber.
BMW X5/X6 M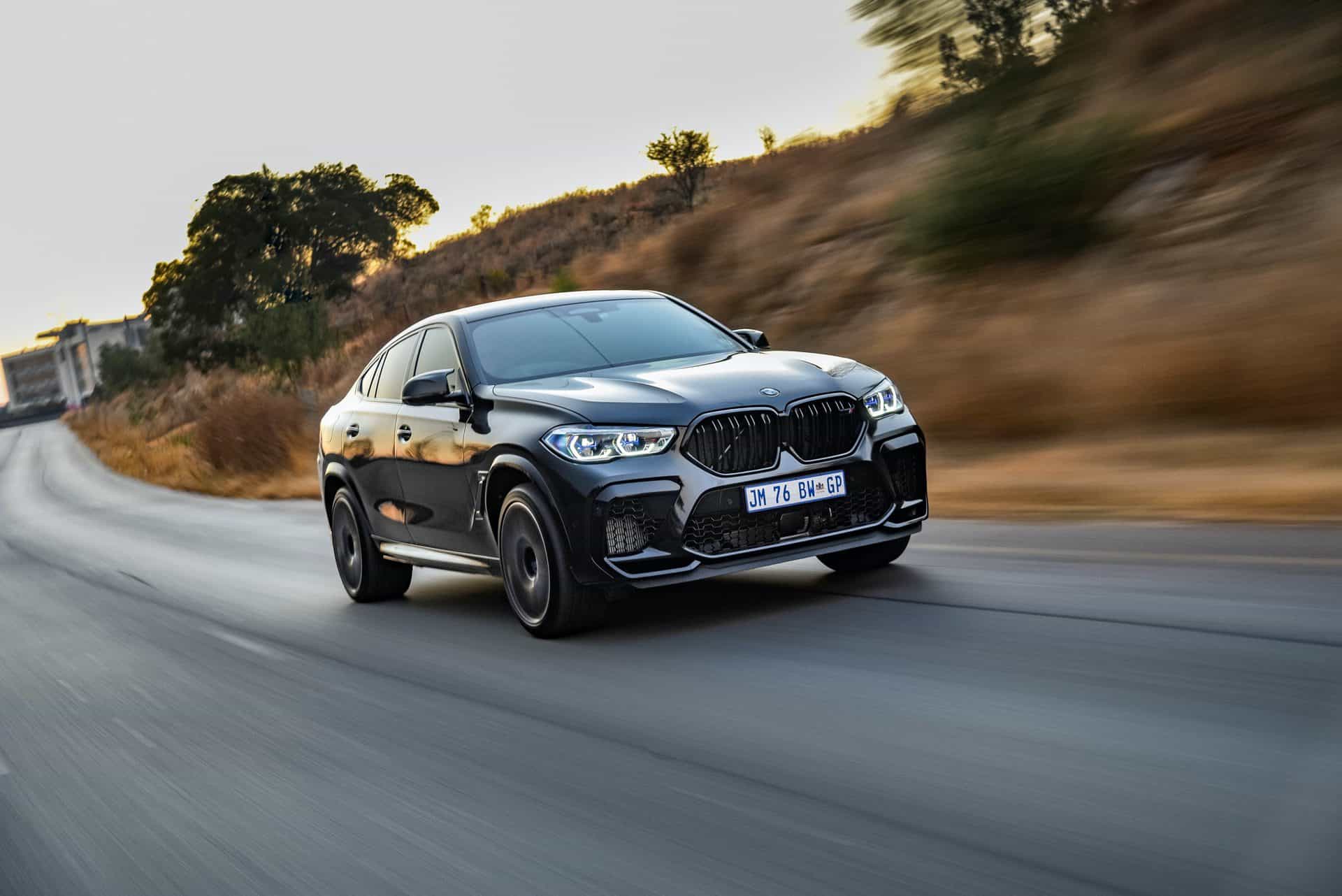 Base MSRP: $105,900 USD (X5 M), $108,600 USD (X6 M)
More practical than the M5 sedan, the 2021 BMW X5 M is a beast that can easily handle any family-oriented duties you can throw at it. Ignore anyone that tells you these are "track capable" performance SUVs – even in the optional Competition trim – because nobody spending this kind of money is keen to take it to a track. What they are however, is serious performance, packaged in an luxury SUV body that has coupe-like agility. It might be more of a kid hauler than a weekend warrior, but it's epic all the same.
Like the X5 M, the 2021 X6 M is available in both regular and Competition trims, and is mechanically identical to its sibling. Both the non-Competition models make 600 hp and 553 lb-ft of torque. When in Competition trim, the SUVs crank out 617 horsepower and the same 553 lb-ft torque. Sound familiar? That's because they're equipped with the same engine used in the M5 Competition. Even more epic.
Updates for 2021: Mechanically unchanged, with some new standard features such as Android Auto. Previously optional items such as roof rails, night vision, and rear-seat entertainment have been eliminated, however.