One way to describe the current Lamborghini lineup of cars is to liken it to a balanced diet of awesomeness. For those with deep enough pockets, there's something for everyone; road-going sports cars, track-oriented supercars, limited-edition halo cars, and of course, an SUV. This lineup, this diet, has everything that could possibly be good for the body and soul.
The core supercar range for Lamborghini is still comprised of the Huracán and Aventador models. Over the past few years, there seems to have been a mandate in place to focus on improving the driving enjoyment of their cars, with both cars being more fun to drive than ever before. The Aventador SVJ continues to thrill at the highest echelons of Nürburgring-dominating performance levels, while the Huracán EVO RWD (and new STO variant) offers the most puristic interpretation of the Lamborghini experience. As the halo car, the Lamborghini Sián – spearheading the company's "Few-Off" initiative – sits atop the roster and showcases the pinnacle of Lamborghini's tech and innovation.
The Urus continues to inject new energy to the brand, and is exactly what you expect from a Lamborghini SUV, or any Lamborghini car for that matter. Tremendous performance, class leading dynamics and a road presence unlike any other in its class. It is also quite practical, to boot. So successful has been the Urus' inaugural appearance, that closest rival Ferrari is already planning a retort through the release of their own SUV sometime in 2022. Game on.
Here are the best brand new Lamborghini cars you can buy today.
Lamborghini Huracán Evo RWD / STO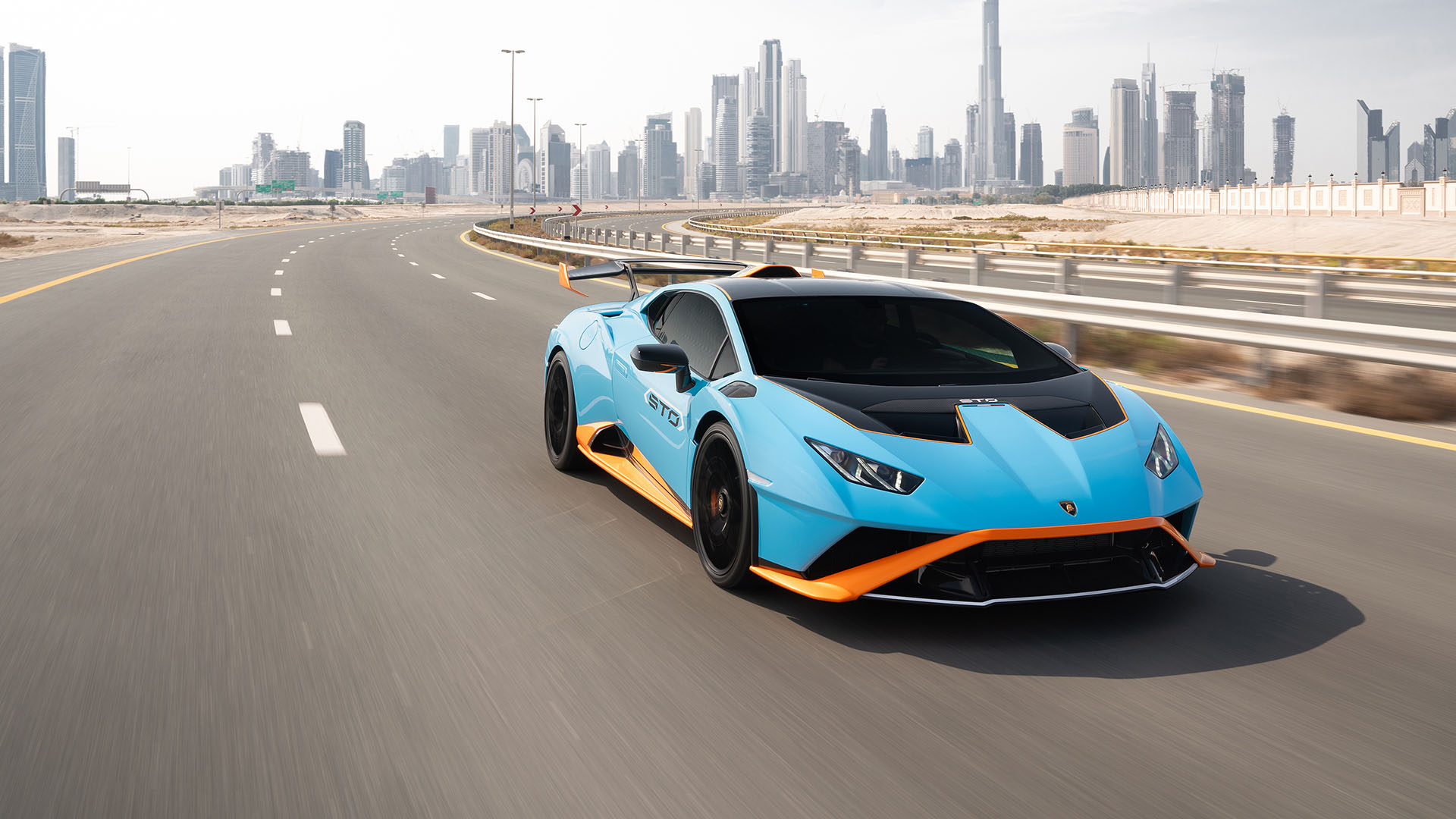 Base MSRP: $206,485 USD, $327,838 USD (STO)
We believe that the rear-wheel drive variant of the Huracán EVO, is the best one by far. Not only does it offer a lower price point – having been stripped of its high-tech AWD goodies – it is also unapologetically, the most pure version you can get of this great sports car. Enthusiasts will appreciate that this model is still powered by the same naturally aspirated 5.2L V10 used in the other trims, and that it has been slightly detuned to be more optimized for its rear-driven layout. The Spyder (convertible) variant is dedicated to those who believe in the pure pleasure and excitement of driving, with the experience heightened by the adrenaline that comes from open-top performance.  The Evo RWD is definitely the sweet spot within the Lamborghini range.
If you'd like a bit of hot sauce to go with that sweetness, the Huracán STO would be your jam. The STO not only represents the best of the rear-wheel drive variants, but is also at the zenith of all Huracán models. The clues are in the name, with STO standing for 'Super Trofeo Omologata' – and words like that can only suggest that this car combines the best elements of the Huracán GT3 race car and Huracán road car. Lamborghini specifically designed the car to rival the latest Porsche 911 GT3 RS; it's lighter, has the company's most advanced aerodynamic technologies, and comes with in-house racing division Squadra Corsa's signatures all over it.
Lamborghini Aventador SVJ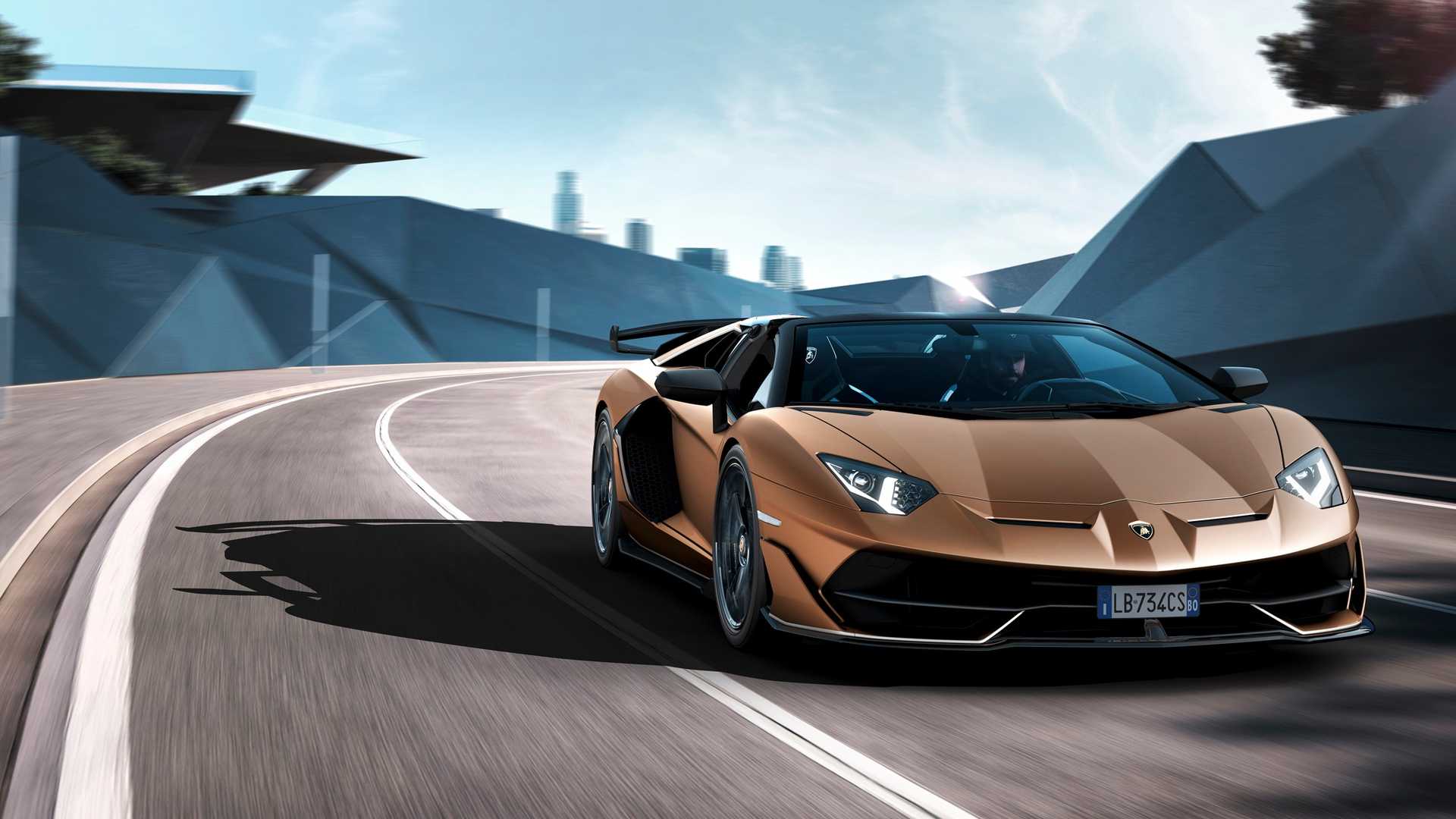 Base MSRP: $517,460 USD, $577,460 USD (Roadster)
The Aventador SVJ is the wildest Lamborghini we have seen in many years. Just prior to its official release in late July 2018, the Lamborghini Aventador SVJ became the latest production car to break the lap record at the legendary testing ground that is the Nürburgring Nordschleife. It would be more than a month later before the car was officially unveiled to the public, during Monterey Car Week taking place in Pebble Beach, California. It was going to take nothing short of special to overthrow the lap time of the Porsche 911 GT2 RS, and Lamborghini's new flagship car manages to be something beyond just that achievement alone.
After all, becoming a production car lap record holder at the 'Ring takes a lot more than just a flashy paint job and hype. To power its way around this treacherous course, the Aventador SVJ employs a naturally aspirated 6.5L V12 engine which delivers 770-horsepower at 8,500 rpm and 530 lb-ft of torque at 6,750 rpm to its all-wheel-drive system. It is able to do 0-100 km/h in only 2.8 seconds and has a top speed of over 349 km/h. It benefits from a host of upgrades over the base model, which includes a notable serving of weight reduction and transformative aerodynamic enhancements. It is one of the greatest road cars out there – with the price tag to match, mind you. Available as a coupé and Roadster.
Lamborghini Urus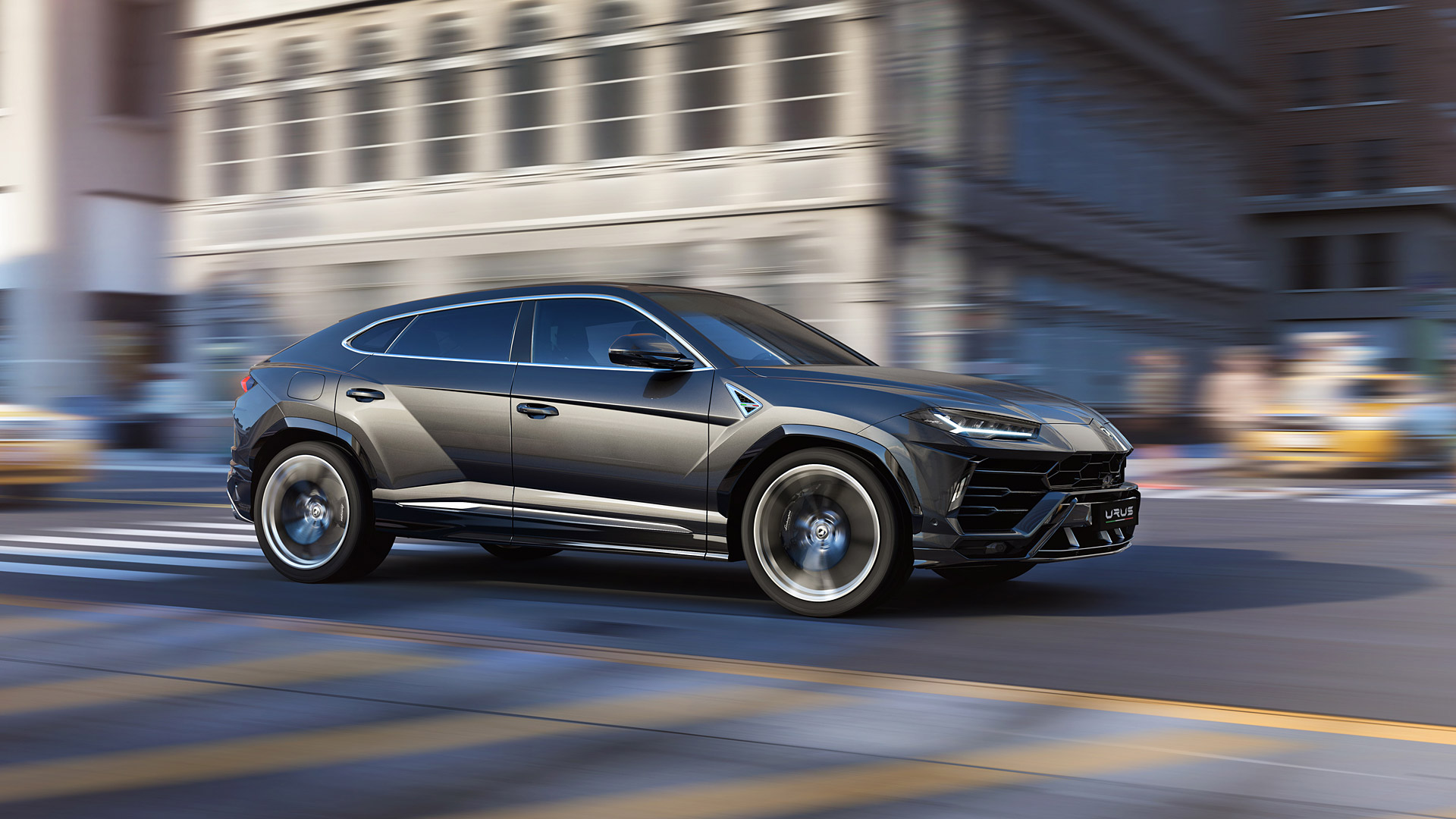 Base MSRP: $203,995 USD
In keeping with industry nomenclature, supercar maker Lamborghini has boldly proclaimed its Urus as the world's first "Super Sport Utility Vehicle", or "superSUV." It is the first Lamborghini model in the current Lamborghini range I would buy with my own money. Described as "luxury, sportiness and performance meeting comfort and versatility", we can tell you that the Urus definitely lives up to that billing and is exactly what you would expect from an SUV made by Lamborghini. Its driving dynamics and performance radiate the raging bull's DNA, and fully earns the title it has declared for itself. The wild styling and available paint schemes are decidedly fitting to the brand's image and personality. The Urus holds no punches in being a true testament to Lamborghini's taste for the extravagant and audacious.
The Lamborghini Urus looks aggressive and we think it has just the right level of Lambo styling cues, without going overboard. It is powered by a 4.0L twin-turbocharged V8 that is good for 641 hp and 627 lb-ft of torque. Performance figures are predictably astonishing for the big SUV, with the 0-60 mph trek over in a mere 3.2 seconds, on its way to a top speed of 190 mph. The Urus drives better than any other SUV and is definitely the performance pick in that segment. On the inside the Urus has decent luggage space and a generous helping of electronics and infotainment equipment. Seriously though, what more could you ask for in an automobile?
Lamborghini Sián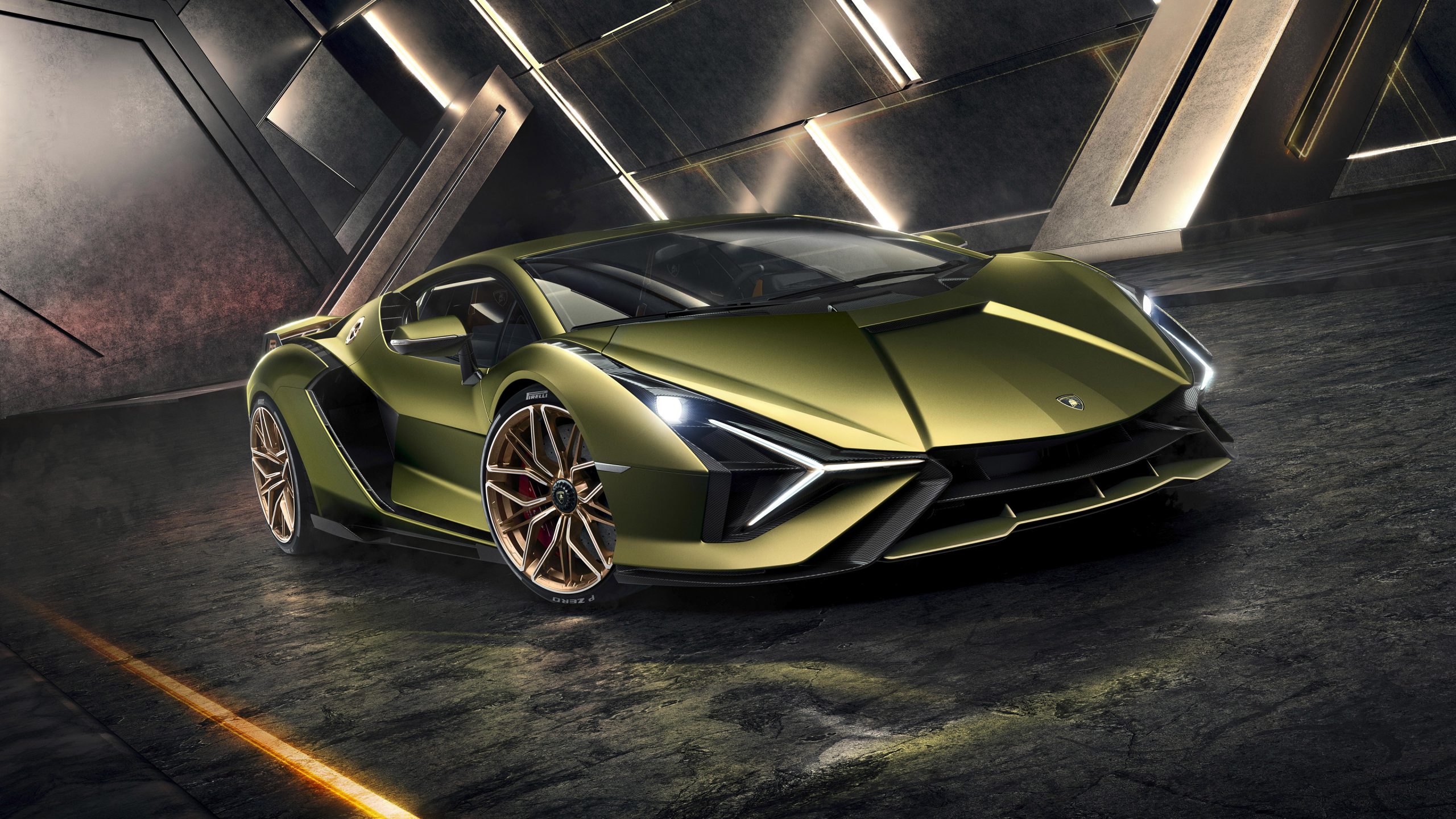 Base MSRP: $3,700,000 USD
Amongst this list of very special cars, the Sián is perhaps the most special. That's because the Lamborghini Sián is the most notable example of an automobile which uses a supercapacitor – the 'super' added because, well, you need a really, really big capacitor to help power a car. In this configuration, the supercapacitor collects and stores energy (primarily from regenerative braking). In certain moments (such as a launch), the supercapacitor dumps all of its energy into an electric motor which immediately and briefly adds an extra 34 hp on top of what the Sián's 785 hp 6.5L naturally-aspirated V12 engine produces. This means that up to 819 hp is sent to all 4 wheels, with the electric motor integrated into the transmission to reduce weight and improve responsiveness.
As long as the supercapacitor keeps getting recharged – which can be achieved with just seconds of hard braking – there will always be that extra bit of power boost at the car's beckoning. Compared to an EV battery which takes much, much, longer to fully recharge, and weighs substantially more, you might be wondering why supercapacitors aren't the dominating technology in electric or hybrid vehicles today. Well, there are a few very important reasons for this. For one, supercapacitors aren't able to store energy for long periods of time like a battery, making them unviable to be the primary food source for an electric vehicle… at least for now.