Contents: Best / Current Models / All Models / Pics / News / Performance / Videos / History / For Sale
Lamborghini
At Supercars.net we're obsessed with companies like Lamborghini. We have so much content about this amazing company and the cars they create that we decided to get it organized. The result is this page, it is our Lamborghini hub. We have a page with all the latest and greatest Lamborghini news and reviews, as well as Lamborghini galleries and Lamborghini videos sections for those who want to sit and relax for a while with all the amazing images and crazy action from the world of Lamborghini.
Ferruccio Lamborghini took old military machines and re-purposed them as agriculture supplies such as tractors. He became very wealthy. Like anyone who comes into wealth, he bought several luxury cars, including a Ferrari. When he provided Enzo Ferrari feedback on some of the shortfalls in his cars, Ferrari told him to buzz off (paraphrasing). The rivalry had begun and Lamborghini decided to turn his hobby into a passion. Lamborghini the car company was born.
If you're a die-hard fan of Team Bull for supercar glory, what you're going to read next is just solidification of why this brand is a great in-your-face alternative to the snooty, posh supercar competitors. If you've just heard of Lamborghini, well what you're about to read is the history of how one man's pursuit of greatness and improvement developed a stable of the best supercars mankind has ever seen. Lamborghini's Greatest Hits include, but not limited to the 400GT, Miura, Countach, Diablo, Murciélago and Aventador.
Let us at Supercars.net walk you through a path filled with a brash, enigmatic man that wanted to show the world, and one person in particular, that his skills should not be belittled, and that the design philosophy is to not care about car racing, or capturing the podium but to produce cars that would capture people's imaginations and break the mould of what a car should be. Before we get into the whirlwind empire that is Lamborghini, let's start with the man himself bearing the name: Ferruccio Lamborghini.
The Basics
Founded: 1963; 57 years ago

Founder: Ferruccio Lamborghini

Headquarters: Sant'Agata Bolognese, Italy

Parent: Volkswagen Group (via Audi)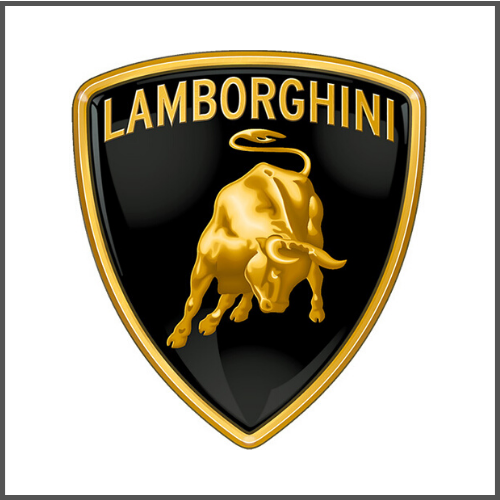 The Lamborghini Logo
The Lamborghini logo is in the shape of a shield that is filled with a black background and outlined with gold. Across the top of the shield is the word Lamborghini in capital letters above an image of a golden bull. Ferruccio Lamborghini believed that the bull was the perfect image to use on his company's logo as it was a reflection of himself (he war born in Tauras and was big fan of bullfighting).
Current Lamborghini Models
The core supercar and exotic range for Lamborghini is still made up of the Huracan and the Aventador models. The biggest change in recent years in the model lineup is the addition of the Urus SUV. It will be Lamborghini's biggest seller by some margin. To dive into the current range, check out our new Lamborghini models guide.
Current Lamborghini Models
We dive into the current Lamborghini cars you can walk into a dealership to buy
We take a look at the Lamborghini model list and take a deep dive into the models that make this marquee so special. We have primarily focused our in depth guides on the classic, iconic Lamborghini models. This is only a handful of the Lamborghini models over the years, so please checkout our full Lamborghini model list here.
Every Lamborghini
In-depth guide to every Lamborghini worth knowing about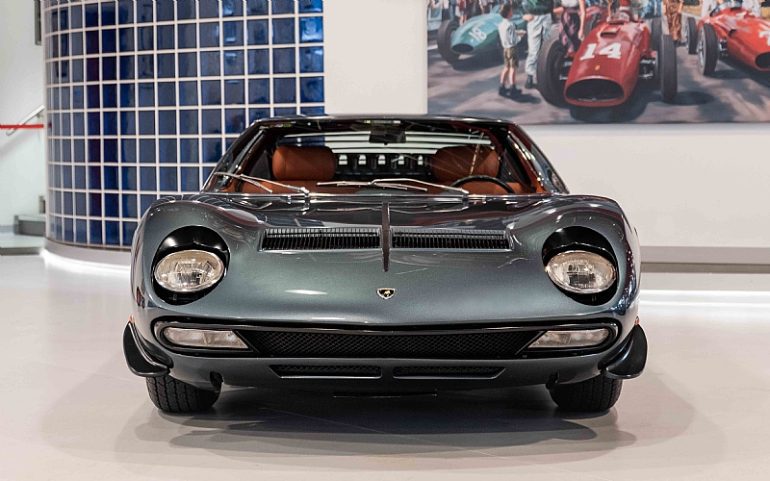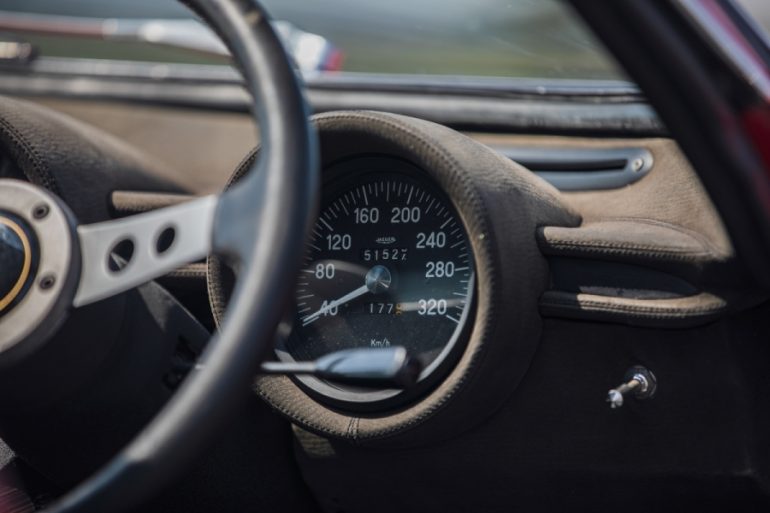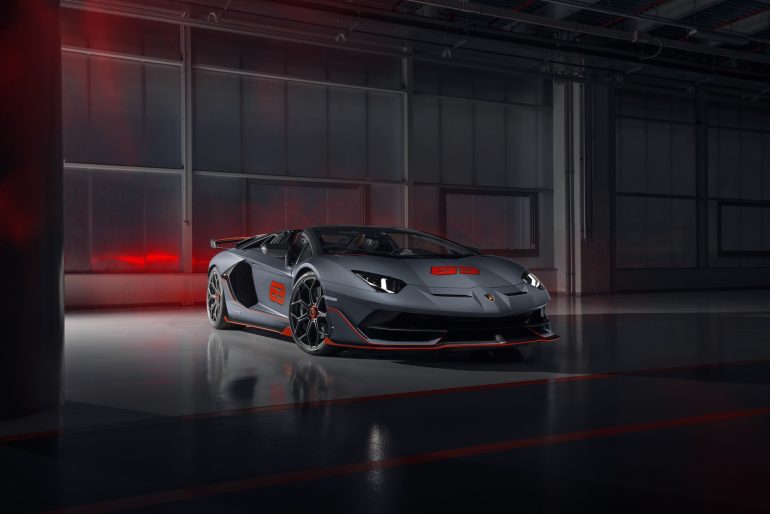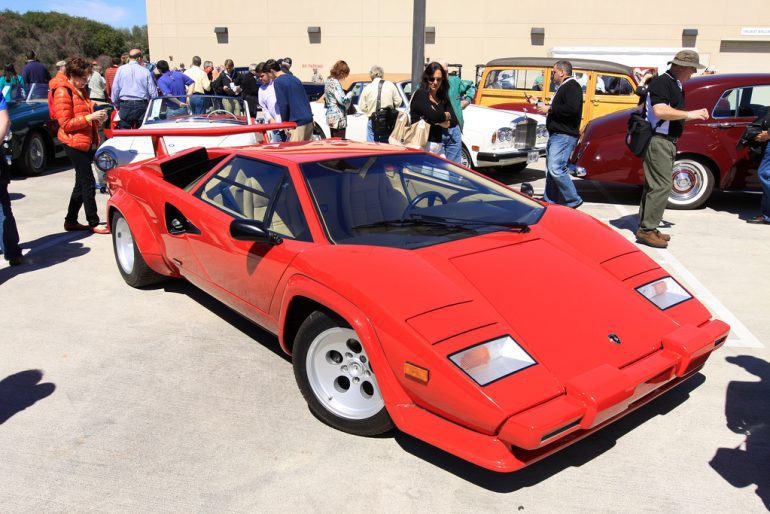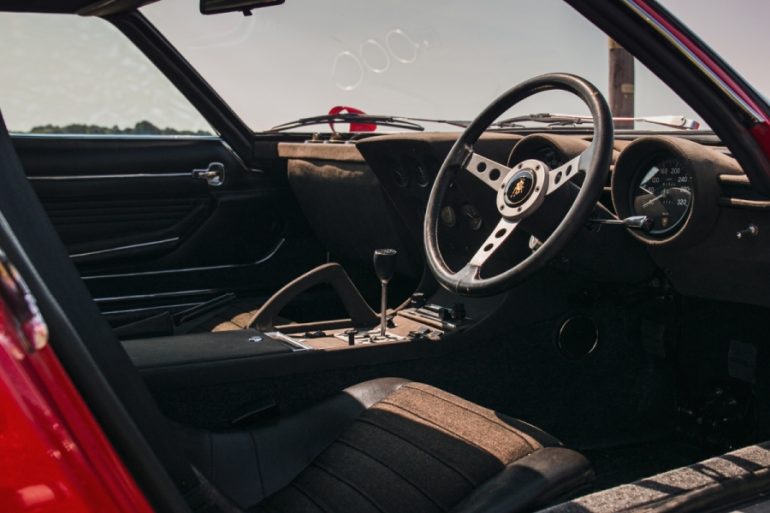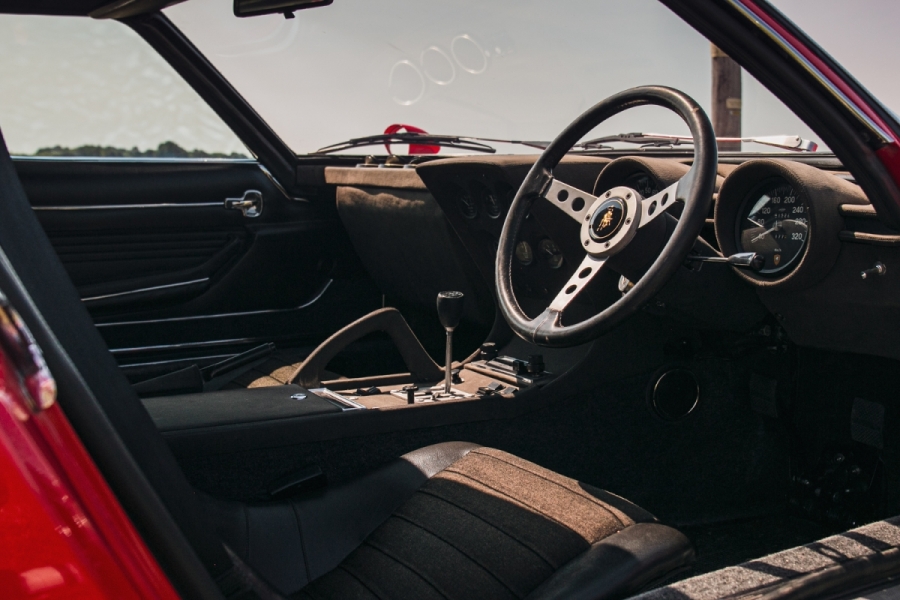 Lamborghini History
Started On Scraps And Leftovers
Born in the early 1900's, Ferruccio Lamborghini was part of the agricultural life day in, day out. He was drawn into mechanics, and how the farming equipment worked and pursued it as a career. He studied and let that hidden talent bloom when he opened a garage after World War II.
After a brief stint in motor racing, he recognized that his talents in farming equipment could serve the Italian people better, by helping Italy recover from the war and start to revitalize the economy once again. He utilized his skills and started building farming equipment, specifically, tractors.
Ferruccio started this new chapter in his life not by having vast amounts of capital but working on scraps and leftover parts from the war to build his prototype. Sourced from various army truck parts, he created his first line of "Carioca" tractors in 1947.
Lamborghini created a technological marvel – a fuel atomiser, which broke the fuel oil into particles in order to mix with the air, similar to a carburetor. This gave the ability for the Carioca to start with petrol and then use diesel afterward. Petrol was expensive around this time, so this put his line of tractors on an economical advantage compared to competitors.
By the early 1950s, with the help of a law that gave Italian farms a loan to purchase Italian-made machinery, his company, now known as Lamborghini Trattori, became a household name and growing to become an agricultural powerhouse. His agricultural success was both a triumph and a defeat, as the wealth and knowledge he had built were soon to become a catalyst for his next venture: automobiles.
Friendly Rivalry
Thanks to his agricultural success with Lamborghini Trattori, his car collection grew both in size and power. He owned some of Italy's best automakers: Alfa Romeo (1900 Sprint/Super Sprint), Lancia (Aurelia B20) and Maserati.
And some European greats as well such as a Mercedes-Benz 300SL, and a Jaguar E-Type coupe. But the one brand that started everything was the prancing horse from Maranello: Ferrari.
Based on a historical interview with Ferruccio himself showed the utmost respect for Enzo and his crew at Maranello. He bought various Ferraris, including a 250GT, but had issues with the driveability as this excerpt colorfully explains,
All my Ferraris had clutch problems. When you drove normally, everything was fine. But when you were going hard, the clutch would slip under acceleration; it just wasn't up to the job. […] The problem with the clutch was never cured, so I decided to talk to Enzo Ferrari. I had to wait for him a very long time.
'Ferrari, your cars are rubbish!' I complained. Il Commendatore was furious.
'Lamborghini, you may be able to drive a tractor but you will never be able to handle a Ferrari Properly.' This was the point when I finally decided to make a perfect car."
This disagreement on performance and Enzo's action to ridicule a customer complaint fueled the fire within Mr. Lamborghini to go toe-to-toe with The Icon himself. His workshop completely rebuilt the Ferrari 250GT he bought with a bigger clutch and a complete engine overhaul! He was able to go faster than Ferrari's own test cars and the Maranello team took notice of his work. After this revelation, Mr. Lamborghini thought to himself that he can build an automobile as good, if not, better than the competition.
I had never stopped thinking about the ideal motor car… All I had to do was construct a plant to build it
No Compromises
Lamborghini set forth in becoming a thorn in Enzo's side in the early 1960's, with the inception of the Lamborghini 350GTV. Armed with former Ferrari engineers, the collective known as the 'Gang of Five' built the Lamborghini V12, the bread-and-butter of all Lamborghinis going forward.
Lamborghini Automobiles or Automobili Ferruccio Lamborghini S.p.A. became official in 1963, producing the 350GT, with a body designed by Carrozzeria. With a front-mounted 3.5L V12, it developed 280hp and was met with fanfare. The sleek design of Lamborghini's contribution was the contrast to the Ferrari 250GT; with a longer, slender front silhouette, smoother integration of the front headlights within the front, and a more refined interior that's roadworthy.
The build of the 350GT was almost compromised due to the engine design and the disagreements between the engineers and Mr. Lamborghini himself. Lamborghini's goal was to create a composed, well-defined sportscar than Ferrari's take on 'build a race car, slap some leather, and call it a day' methodology.
The initial V12 design produced more horsepower at 360hp but the high revolutions and overall mannerisms did not jive with Ferruccio himself, who found it rough and unrefined. The engineers refused to change the design and with legal disputes, Lamborghini introduced his prototype with no engine. Cooler heads prevailed and with the 350GT came the 400GT, which boasted an improved 3.9L V12 and a longer 2+2 version.
Genesis Of A Madman
Ferruccio visited a ranch that produced and bred Spanish fighting bulls. The bulls with their beauty and grace, with a touch of aggression, spoke to Lamborghini and made it his symbol to combat Ferrari's Prancing Horse. With this, became a lineage of Lamborghini and an ever-loving association with Spanish bullfighting culture.
The first iteration was in 1965 when the Lamborghini engineers spend their free time to develop a car that went against Mr. Lamborghini's vision: a road car that can go head-to-head on the race track. When Ferruccio got wind of the project, he told the men to proceed and by 1966, developed a race-car layout of a mid-mounted V12, rear-wheel drive coupe called the P400.
By production in 1967, it became known as the Miura, named after a bull breed that inspired Mr. Lamborghini to go down this path. The Miura's body was heavily influenced by the name marque, with the doors when opened, are shaped like a bull's horns. The Miura was an instant hit with the enthusiasts, flocking to see and buy one if they can.
Lamborghini now had two avenues with the supercar market: The 400GT, which was a fast road cruiser meant to eat up miles with comfort and ease and the Miura, a track-focused supercar that will conquer every apex it was exposed to. However, Mr. Lamborghini's stubbornness of not compromising coupled with an energy crisis led to an awkward production of cars for years to come and trouble to come.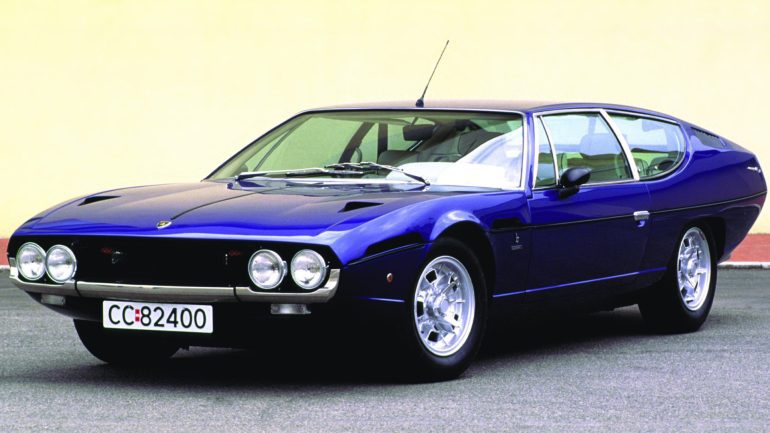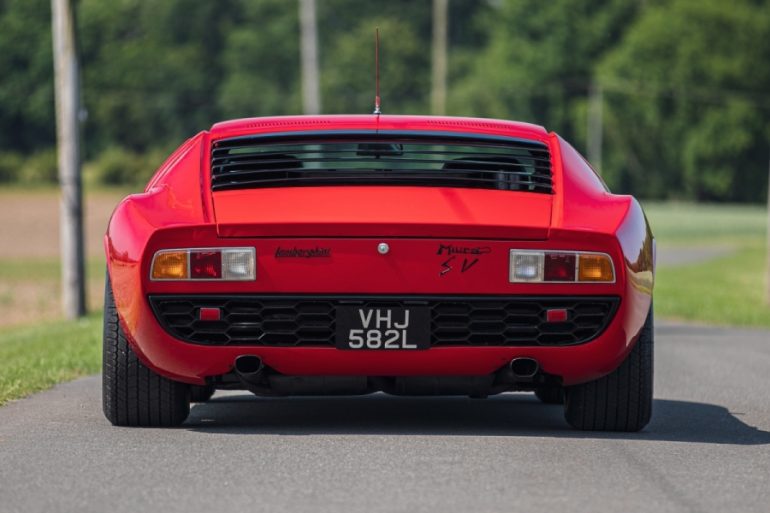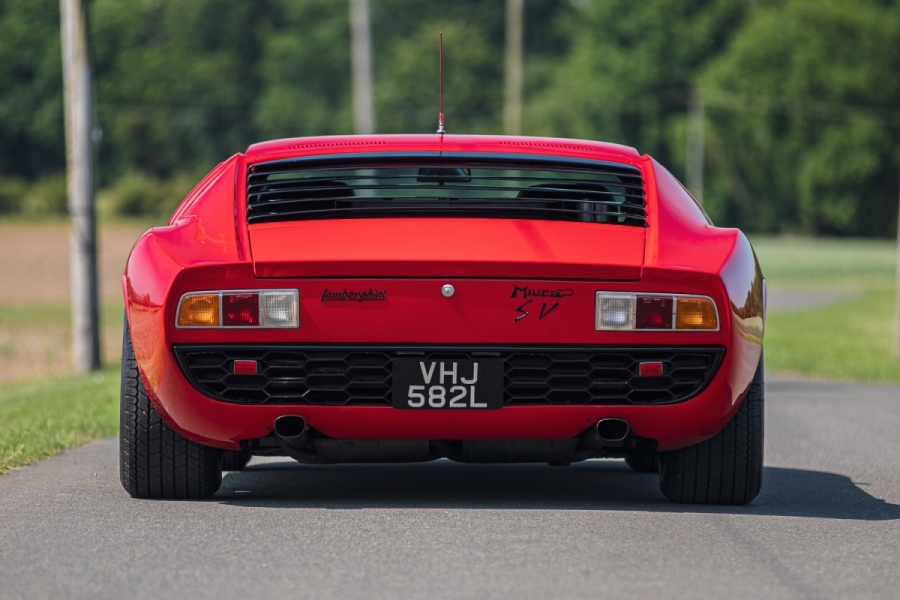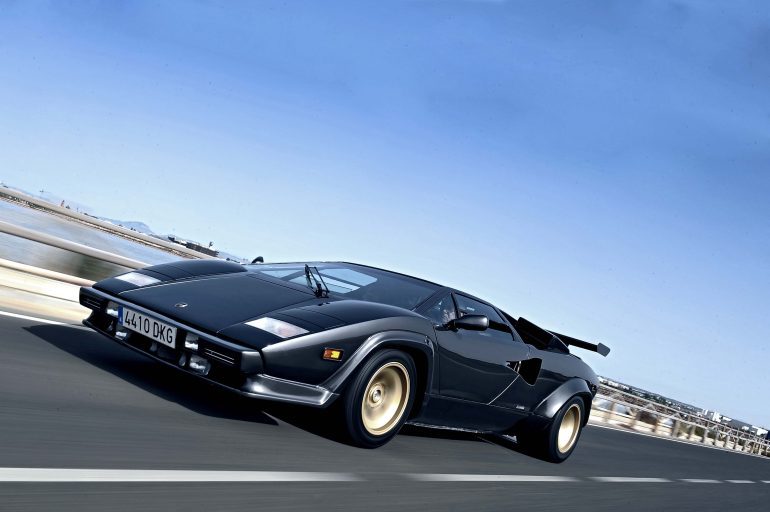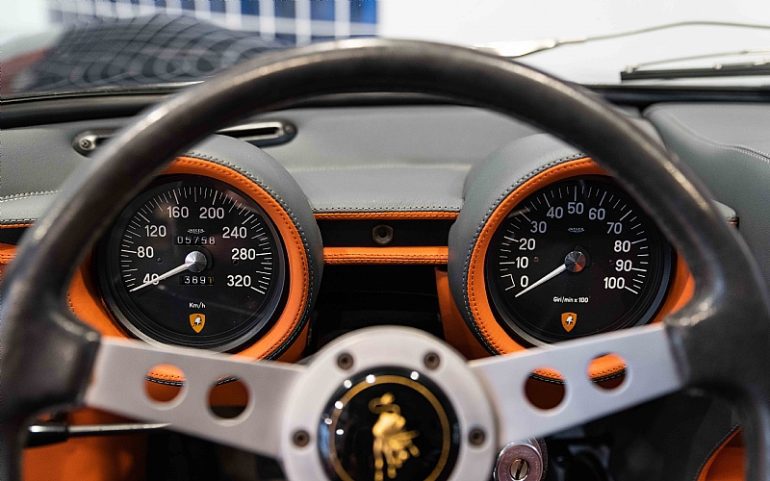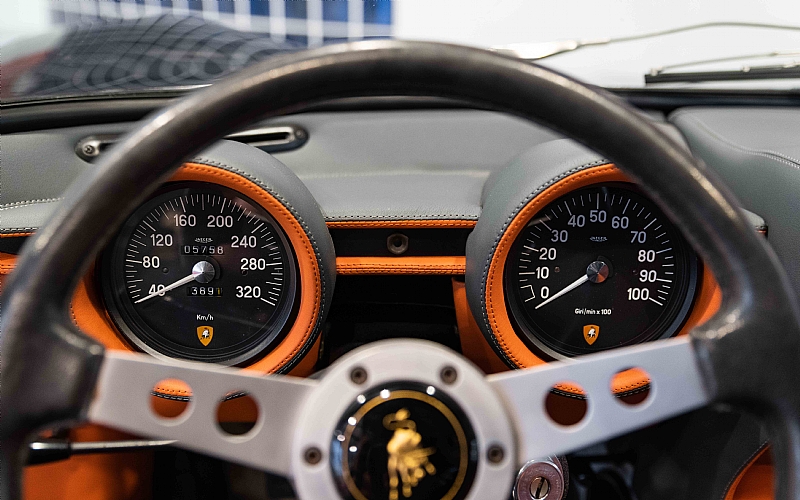 The Forgotten Models And Trouble Brewing
The early 70's produced various Lamborghini models that stayed true to Mr. Lamborghini's philosophy of road-worthy cruisers that did not reflect his customer base. As Lamborghini produced the Jarama, Urraco, and Espada, customer tastes were changing for sleeker designs and a need for speed.
Lamborghini produced various 2+2's to accommodate but they weren't as popular as the Ferrari 365 Daytona, the Porsche 911, or the Lancia Stratos.
The company was kept afloat with Miura sales and Ferruccio faced another blow when his tractor order heading to Bolivia was canceled thanks to a government change. Lamborghini tractors spent their budget on a factory to accommodate this large order and was forced to sell his tractor holdings in 1972.
1973 then brought the oil crisis, which impacted supercar sales globally. With new fuel economy laws coming into play and scarcity of petrol, V12 engines were no longer hot commodities. It was the final blow to Mr. Ferruccio Lamborghini, as he sold his remaining stake and retired to focus on winemaking.
A Phoenix Rises From The Ashes And Rollercoaster Ride
1974 brought some positive light into Lamborghini's horizon: The LP 400 or widely known as the Countach. Made famous by Burt Reynolds movie Cannonball Run, the Countach became Lamborghini's best selling car and an icon of the 1980's.
The Countach had the same layout as the Miura but produced 370hp. The styling was definitely aggressive with sharp edges, large air scoops, sleek shape, and giant rear wings in later years.
This car was another reason why Lamborghini is popular to a certain enthusiast: it did not look like any other car on the road, and had the look as if it was conceived by a twelve-year-old who wanted to be a space cowboy with space thrusters and lasers coming out of the doors to save the world.
That kid who can buy a Countach today will probably realize how heavy the clutch is, the cabin was basically a greenhouse, how rear visibility was merely a guessing game or the fact that the windows didn't roll down. He or she didn't care because they fell in love with how looked and sounded. It was imaginative, it was unique, and it was utterly special.
Little did we know that this decade would be a turbulent one for Lamborghini. After the patriarch left, it went into financial trouble and changed ownership from: Swiss enthusiasts, Chrysler and then an Indonesian holding company
Out of all this chaos, the 90's was then blessed with the Diablo, a monster with a 6.0L V12 engine producing 485hp and held the record of the fastest production car in the 1990s. A brief stint in Formula One was also explored, with the V12 engine being placed in F1 cars.
Lamborghini Beetle?
The late 90's brought another financial crisis in our midst and the Volkswagen Automobile Group bought Lamborghini to enhance the brand portfolio and also share technologies that would benefit not only Lamborghini but also other brands in the VAG portfolio, like Audi. This joint venture proved to be a mutual benefit as Lamborghini produced stellar examples around this time such as the Murciélago, Gallardo, Reventon, Aventador and Huracan.
The partnership with VAG meant that Lamborghinis looked cool and had Audi interior components which worked flawlessly and wasn't intermittent depending on what the weather was like outside, or if it was Tuesday. Audi was also beneficial to the partnership as Lamborghini technology and expertise helped build the R8 into their halo car, and a supercar legend.
The future looks brighter than ever for Lamborghini with positive sales figures year after year, with no signs of stopping growth. With an increasing presence in emerging markets such as Asia-Pacific, this small Italian factory from Bologna, created out of spite and determination, proved that never go one-on-one with an angry bull who has you in their crosshairs.
Lamborghini Prices, Rumors, Reviews, News & More
We're always trying to keep up to date on all important things Lamborghini related. While other sites give you every piece of news or viral video they can find, we take a more measured approach. We only bring you the Lamborghini news, reviews, galleries and content that really moves us. Only the important things.