For all intents and purposes, our selections for this list come exclusively from Mercedes-Benz' AMG roster – and that's not a bad thing. There are big perks which come along with the AMG badge, far exceeding the mere addition of a fancy body kit and superficial engravings.
The "one man, one engine" philosophy is donned on every AMG car at the facility in Affalterbach, Germany, where one of only fifty AMG engine craftsmen will have the privilege of stamping their signature on the engine they personally built for the car. With respect to production, Mercedes-Benz has all their bases covered, quite literally, with ensuring that anyone can have a taste of the AMG experience; by having it available in just about every body type imaginable.
With an expansive lineup of cars which come in coupe, convertible, sedan, wagon, SUV and even "4-door coupe" configurations, there is an AMG for any occasion – grocery store runs, road trips to the mountains, your kids' soccer practice, the race track, or even fighting a zombie apocalypse. Mercedes-Benz doesn't think that experiencing the best performance that the company has on tap should be limited to cramped 2-seaters with barely any usable cargo space, or enjoyed only on a strict diet of high performance driving events – and they've got the lineup to prove it.
Here are the best brand new Mercedes-Benz automobiles you can buy today.
Mercedes-AMG E 63 S Sedan / Wagon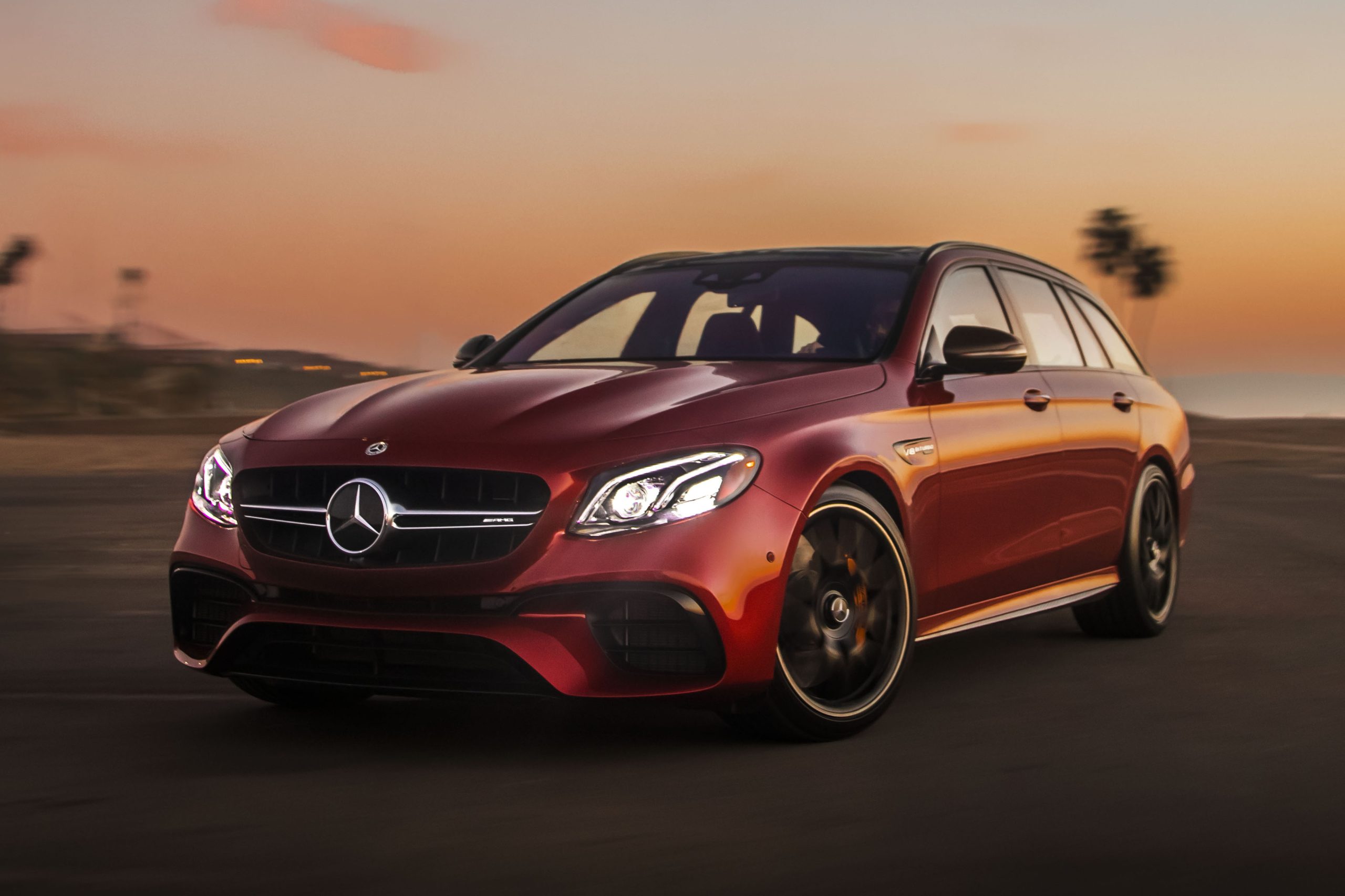 Base MSRP: $111,750 USD
For 2021, Mercedes refreshed the E63 S's appearance and has also given the sedan some new features. It's the recipient of a new grille design with updated headlights and taillights, as well as new 20-inch wheels with a more aerodynamic silhouette. Inside, the E63 S has a redesigned steering wheel with larger paddle shifters as well as an updated infotainment system. Most importantly though, the engine and powertrain are still best in class; it's a monster when you want it to be, yet it can still poodle around town in luxury when things need to be a little more on the tame side.
The wagon is probably my favorite body-style of any Mercedes-AMG car in the entire roster. It shares the same 4.0L twin-turbocharged V8 as the E63 S sedan – producing 603 hp @ 5,750 rpm – so its slick, utilitarian estate design doesn't come with any meaningful performance penalties whatsoever. In fact, the E63 S wagon outperforms any of its competitors on the road. Is it a spacious supercar or a fast family car? Only one way to find out: Open it up.
Mercedes-AMG GT R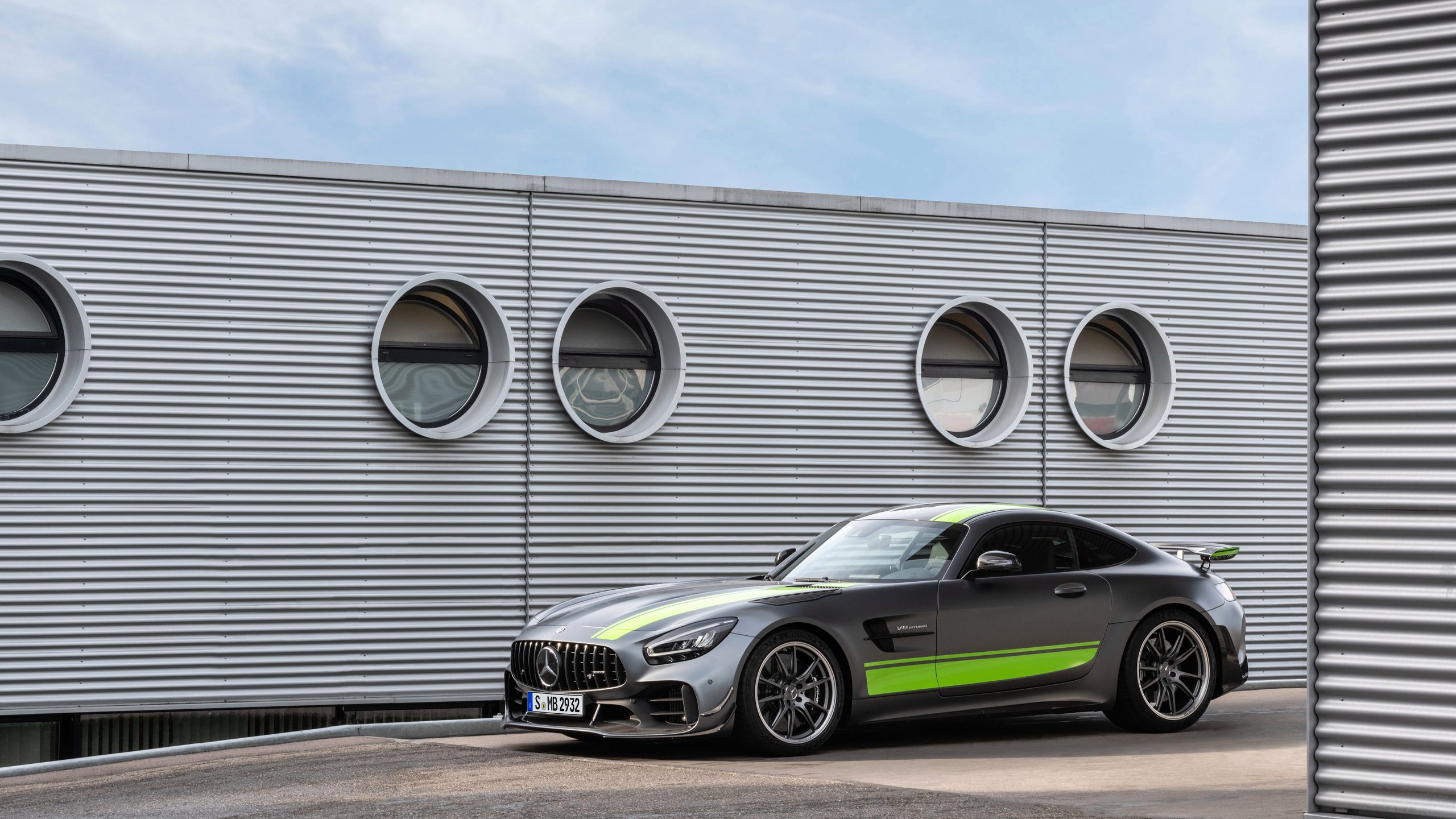 Base MSRP: $162,900 USD, $199,650 USD (GT R Pro)
The 577 hp AMG GT R is Mercedes-Benz' flagship supercar, which is the amalgamation of half a century of motorsports success, into a single Nürburgring lap. Lightened, sharpened and strengthened, its racing DNA is evident in every fiber of its body, chassis and soul. For those looking for that extra bit of the apex-clipping good stuff, the limited edition 'GT R Pro' is an even more track-focused variant of the GT R.
The new GT R Pro is more than just a fancy (yet functional) body kit and is also the beneficiary of upgrades that aren't as easily seen; such as redesigned mechanically adjustable coil overs, carbon ceramic brakes, a carbon fiber torsion bar, and dynamic engine and transmission mounts. The Mercedes-AMG GT R Pro looks to be calling out the likes of the Porsche 911 GT3 RS, Ferrari 488 GTB and McLaren 720S, and has definitely brought the right arsenal to this battle of giants.
Mercedes-AMG G 63 "G-Wagon"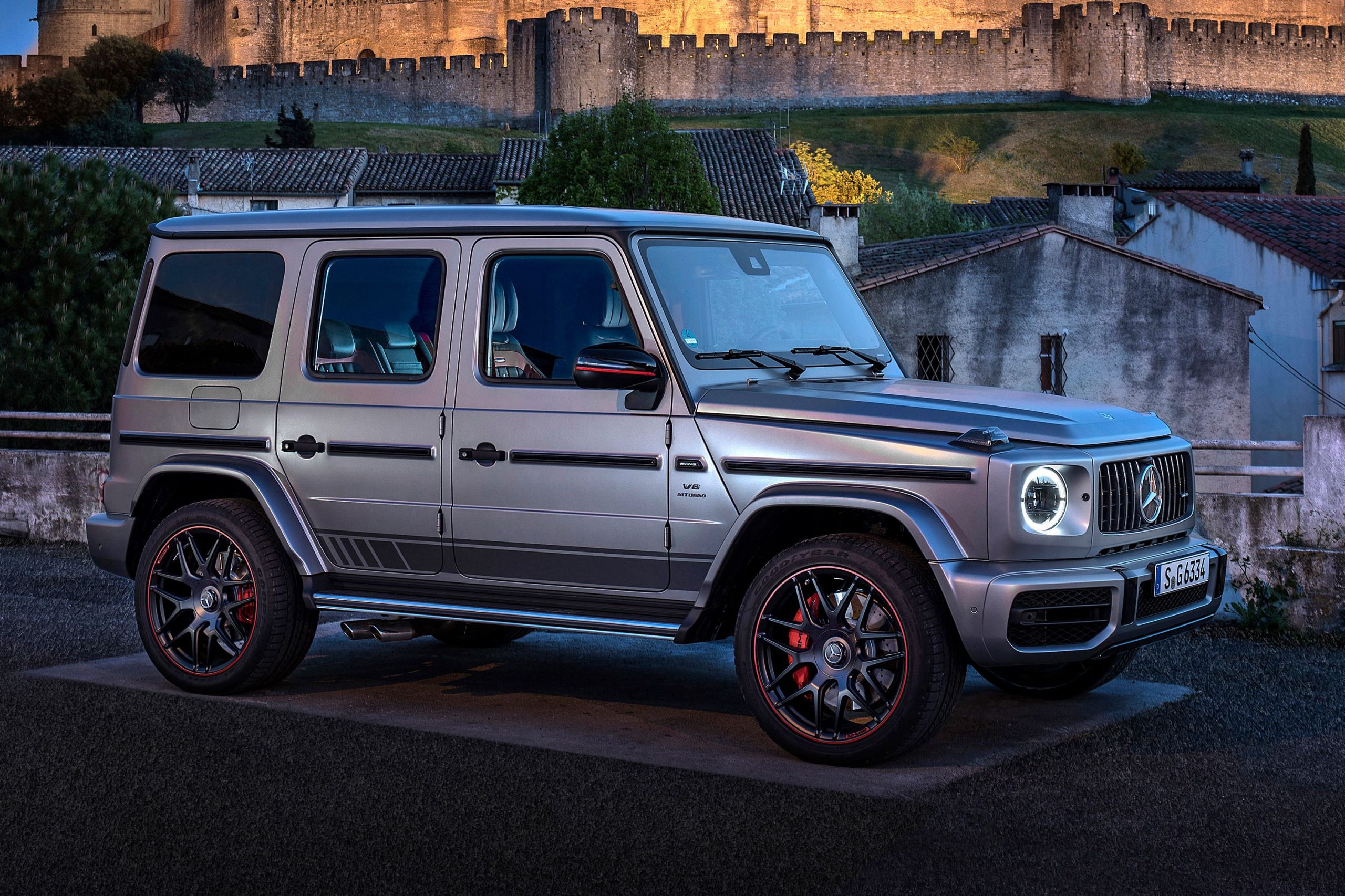 Base MSRP: $167,000 USD
There's just no avoiding the Mercedes-AMG G 63, when there's a conversation about iconic SUVs and which one you would buy if money was no object. The G 63 would probably be the pick of the lot in that context; its popularity and familiarity as the ultimate luxury off-roader is often proliferated in today's pop culture and social media platforms.
Thanks to its insane acceleration, industry leading off-road capabilities and timeless styling cues which harken back to the days of peak safari-ism, the Mercedes-Benz G63 has become the quintessential expression of wealth and utilitarianism in one package, making it the fan-favorite in this segment.
Mercedes-AMG C 63 / C 63 S
Base MSRP: $68,600 USD, $76,200 USD (C 63 S)
The C 63-series cars are the first step into "true" AMG territory, being the lowest point of entry in order to get one of those highly coveted handcrafted AMG engines. The C 63 is the beneficiary of a 4.0L biturbo V8 mated to paddle-shifted multiclutch 9-speed, outputting 469 hp and 479 lb-ft of torque. Standard Adaptive AMG RIDE CONTROL and a limited-slip differential make it quick on its feet. An exquisitely detailed cabin completes that "total package" feeling, which the C 63 provides in spades.
The Mercedes-AMG C 63 S is the top model in this range, equipped with the same handcrafted biturbo V8 as the C 63, but now unleashing 503 hp and 516 lb-ft of torque in this guise. Aggressive style envelops advanced new technologies, and from the cabin, drivers are immersed in innovation and superb build quality. Both the C 63 and C 63 S are available in coupe, sedan and convertible configurations, meaning that buyers don't need to fuss over how much (or how little) they can fit in their new AMG car.
Mercedes-AMG GLE 63 S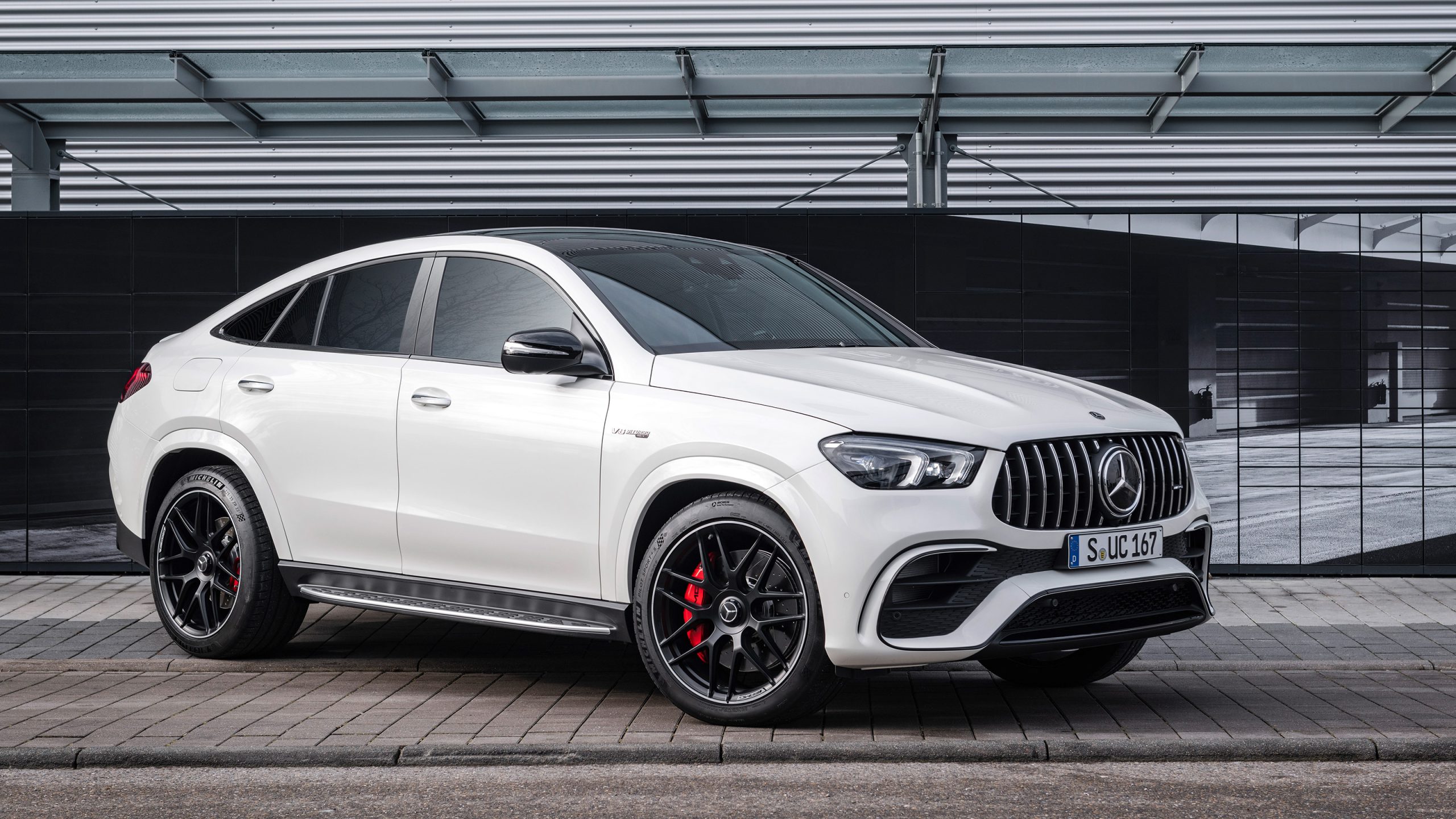 Base MSRP: $113,950 USD
Aside from the G-Wagon, the AMG GLE 63 S is the most powerful and impressive SUV in the lineup. It's a little more sleek and refined than the former, and will certainly blend in a lot more with daily traffic, making it (arguably) the better choice for city dwellers or more unassuming owners.  The AMG GLE 63 S has been improved over last year's model with the addition of Mercedes-Benz' EQ Boost hybrid technology, which has increased peak power to 603 hp compared to 577 hp in the 2020 models.
The drivetrain continues to be hooked up to the impressive AMG Performance 4MATIC+, while the chassis benefits from AMG Active Ride Control. In tandem, these advanced systems help deliver sports-car-like agility and precision via the AMG GLE 63 S. Its lavish, Nappa leather-appointed cabin lets you enjoy wielding its exotic-levels of performance while being cradled in the arms of top-tier luxury. Available in SUV and "Coupe" body styles.