We wrote about a special, limited-edition version of the Land Rover Defender V8 Bond Edition a while ago, available in either 90 or 2-door SWB or 110 4-door LWB style, with only 300 units made among both body styles and an MSRP that starts at US $114,600, these SV Bespoke built Defenders look great and are directly inspired by the actual cars used in the No Time To Die movie, complete with black stealth looks, but with special 007 badges and puddle lights. Finbar McFall, Land Rover Brand Director, said: "The Land Rover Defender V8 Bond Edition is an exclusive take on the most powerful production Defender ever made, inspired by vehicles on screen in No Time To Die. It represents a meeting of two great British brands and is a unique celebration of Land Rover's 38-year association with James Bond."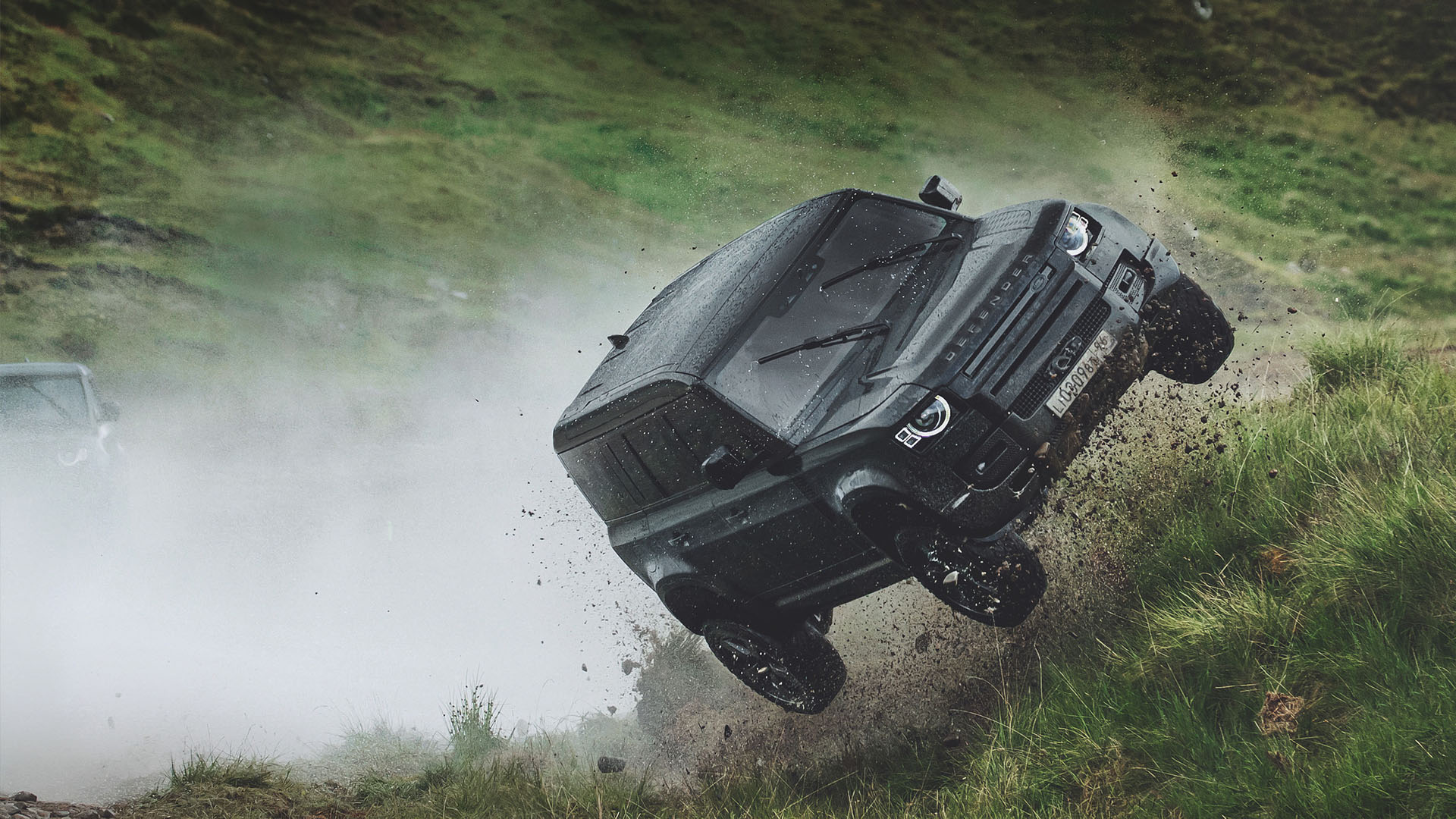 But now things get even more interesting … we all know that screen-used movie cars can go for some serious money, and in late September 2022, famous auction house Christie's will host 'Bid for Bond', which among other items from the latest No Time To Die movie, will feature the actual Land Rover Defender, Range Rover SVR, and Jaguar XF stunt cars from the movie in a charity auction to mark 60 years of James Bond films, and the very special Defender 110 actually comes with chassis number 007, which was used in the action scenes of this movie, it just doesn't get any better for James Bond collectors.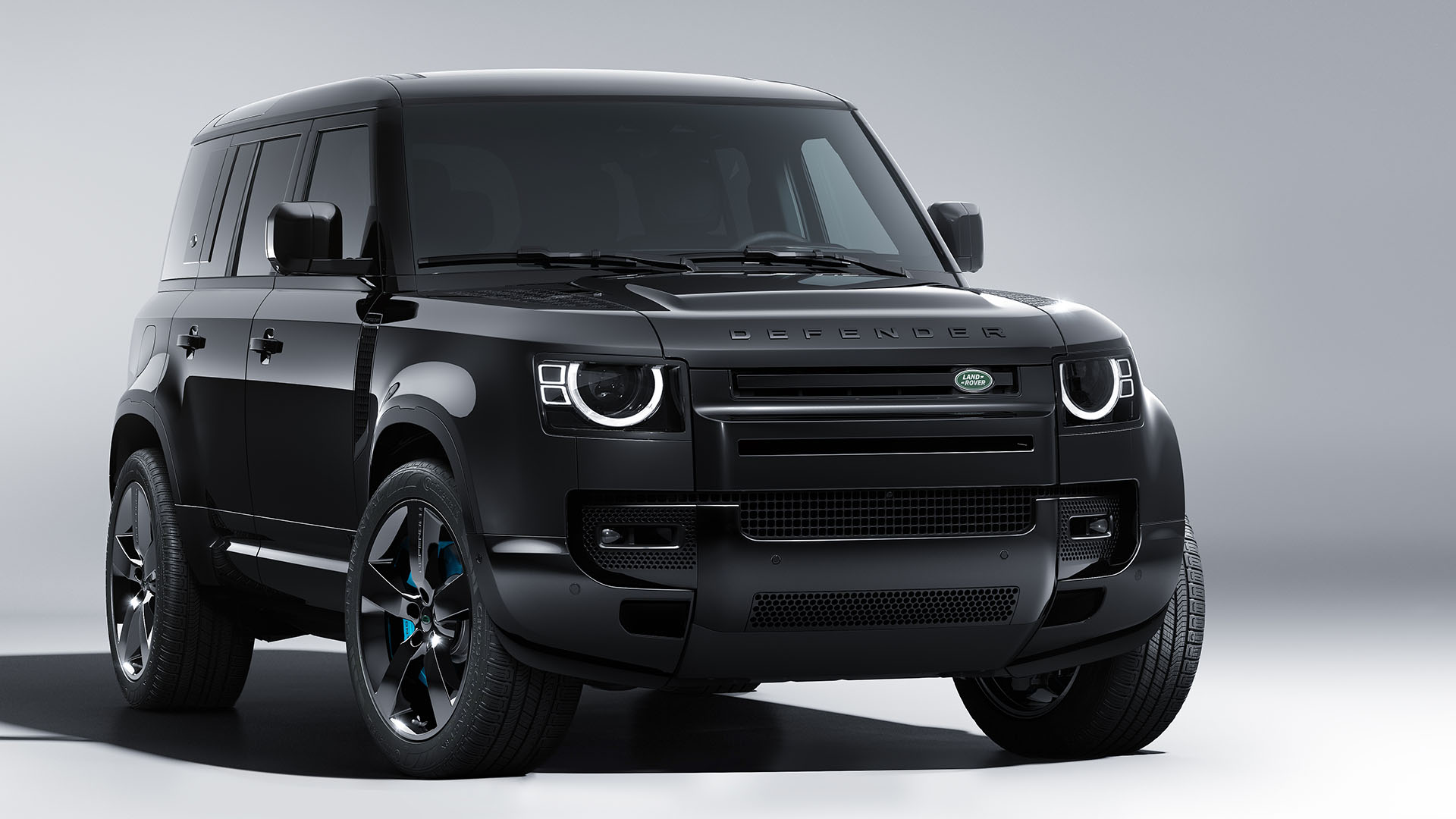 You will be able to see these cars in real life during a pre-sale exhibition at Christie's Headquarters in London, the UK, from September 15 right up to the auction date on September 28, during which the official two-part charity sale aptly called Sixty Years of James Bond, 60 lots in total are being offered. In the first part, the online sale, be open for bidding from 15 September until James Bond Day on 5 October, there will be the first series of 35 lots spanning the twenty-five films with posters, props, costumes, memorabilia, and experiences. The second part is the actual live auction held by Christie's and EON Productions in London on 28 September, which can be attended by invitation only, and among the remaining 25 lots will be the Defender, Range Rover, and Jaguar stunt cars.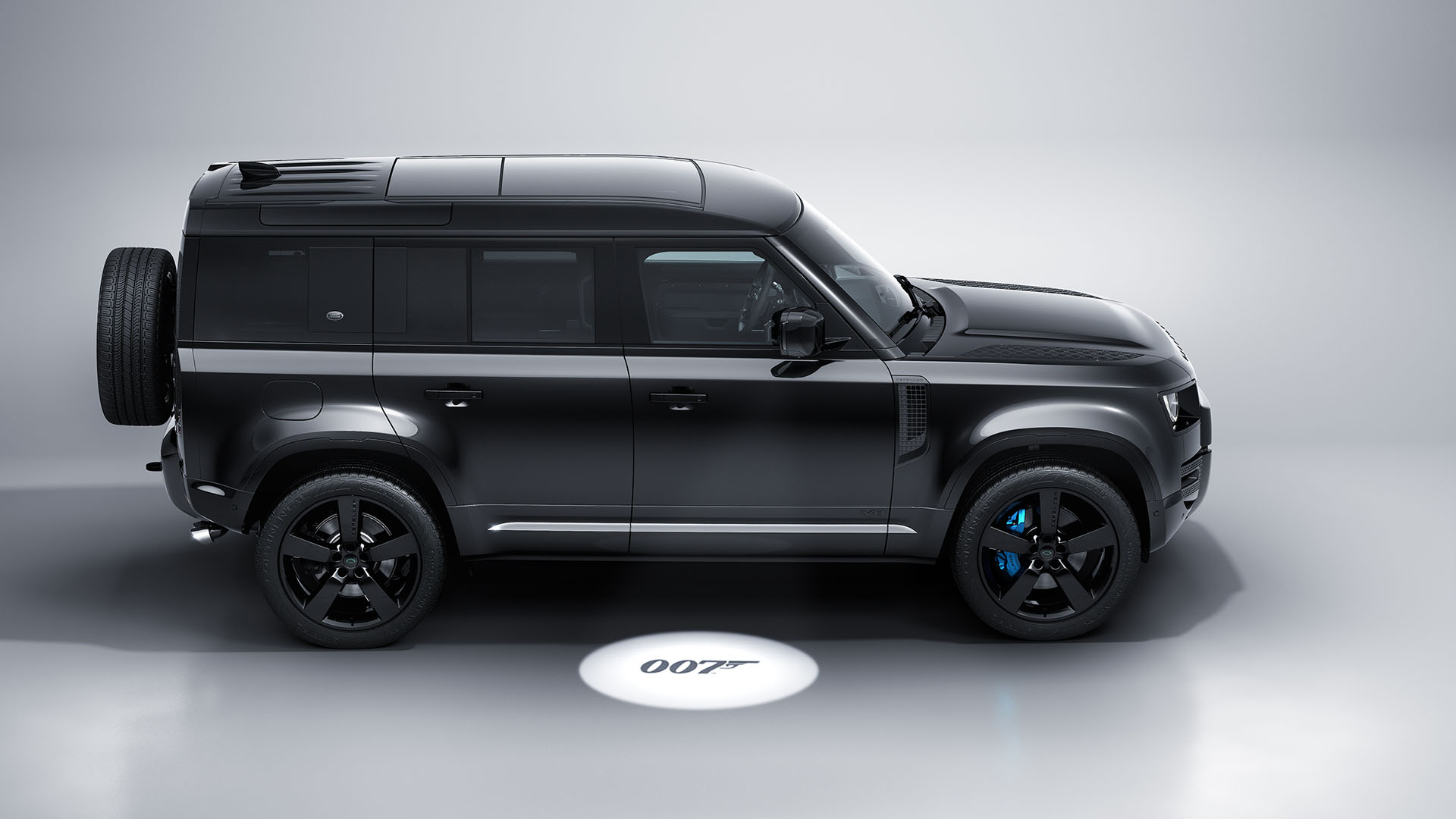 Nick Collins, Executive Director Vehicle Programmes, Jaguar Land Rover, said: "Defender, Range Rover and Jaguar were in the thick of the action in No Time To Die. Each car represents a unique piece of James Bond history which we're sure collectors will be keen to own and we are delighted to be able to support our charity partners through their sale. With such high demand for the Defender V8 Bond Edition, we are also hoping this special one-off version with the 60 years of Bond logo will attract a keen buyer."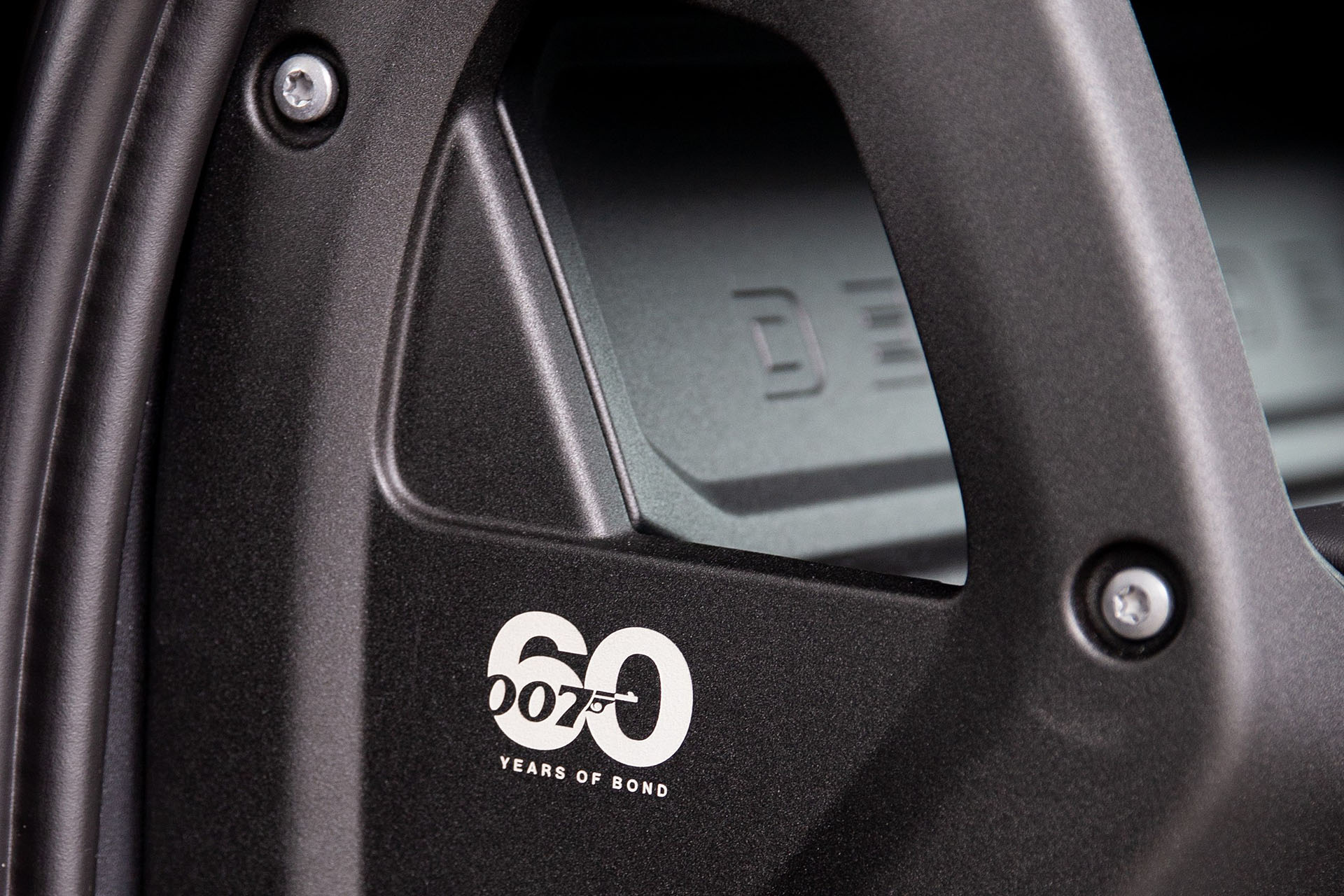 The Defender 110 that became famous from the all-terrain stunt scenes in No Time To Die is estimated between £300,000 to £500,000 (US$ 365,000 to $ 605,000), the proceeds of this special car will go to the British Red Cross, chassis 007 is one of 10 Defender that were used for the movie, this very car was also the promo vehicle ahead of the release, but there is also a second Defender listed for auction, this time one of only 300 V8 Bond Edition models, but this one comes with a twist: a unique '60 Years of Bond' logo etched on the instrument panel end cap. This vehicle is UK specification, is fully road legal, and will be sold to benefit conservation charity Tusk, this black V8 comes with an estimate between £200,000 and £300,000 ($240,000 to $365,000).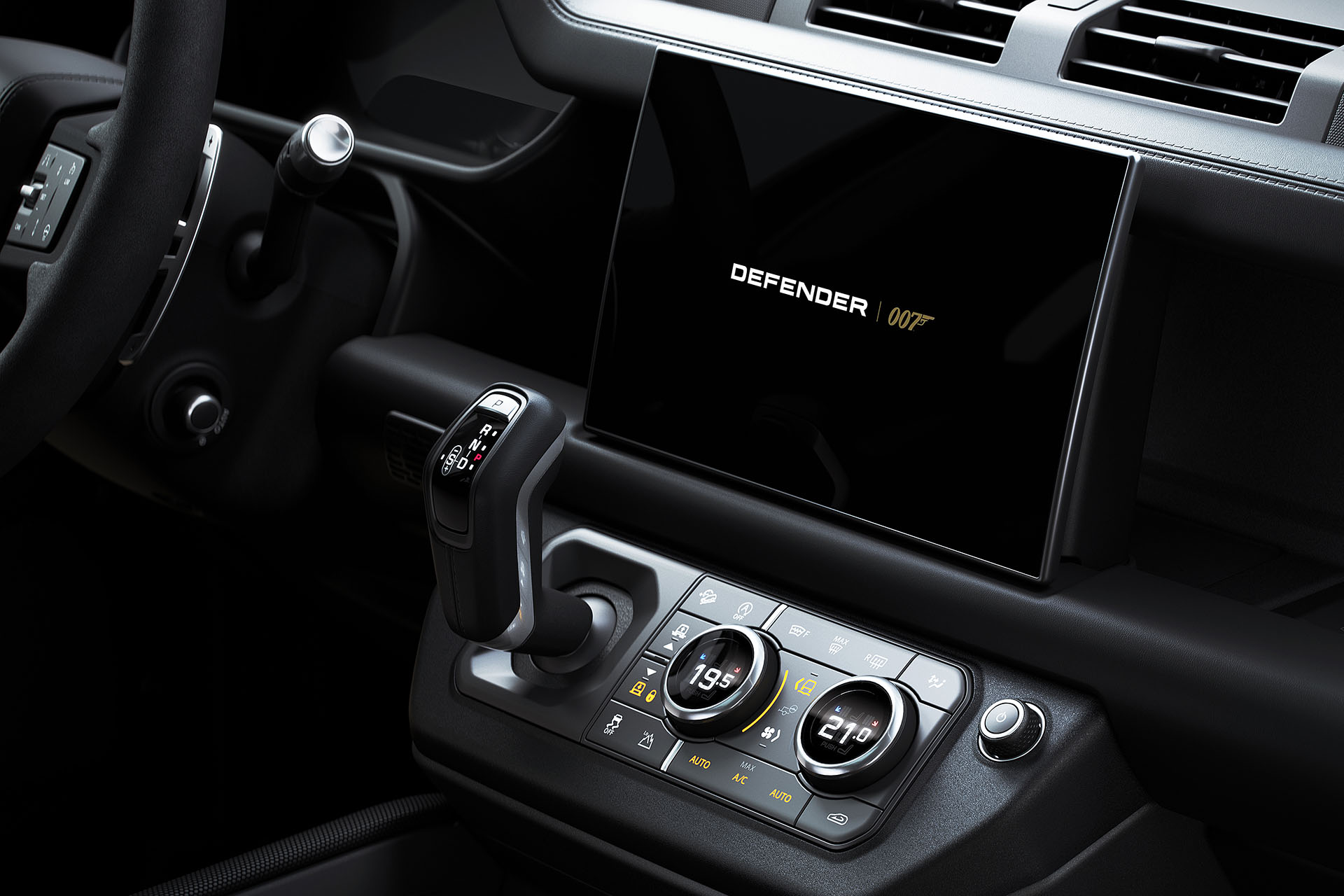 Land Rover also supplied a total of six Range Rover Sport SVR for No Time To Die, one of these stunt cars will also go under the hammer during this Christie's event, this one comes with an estimate between £80,000 and £120,000 ($100,000 to $145,000), and finally, there is one of two Jaguar XF that was seen at the very start of the movie, when James Bond (Daniel Craig) and Madeleine Swann (Léa Seydoux) were being pursued through the narrow, twisting streets of Matera in southern Italy, this sedan comes with an estimate of £50,000 to £70,000 ($60,000 to $85,000).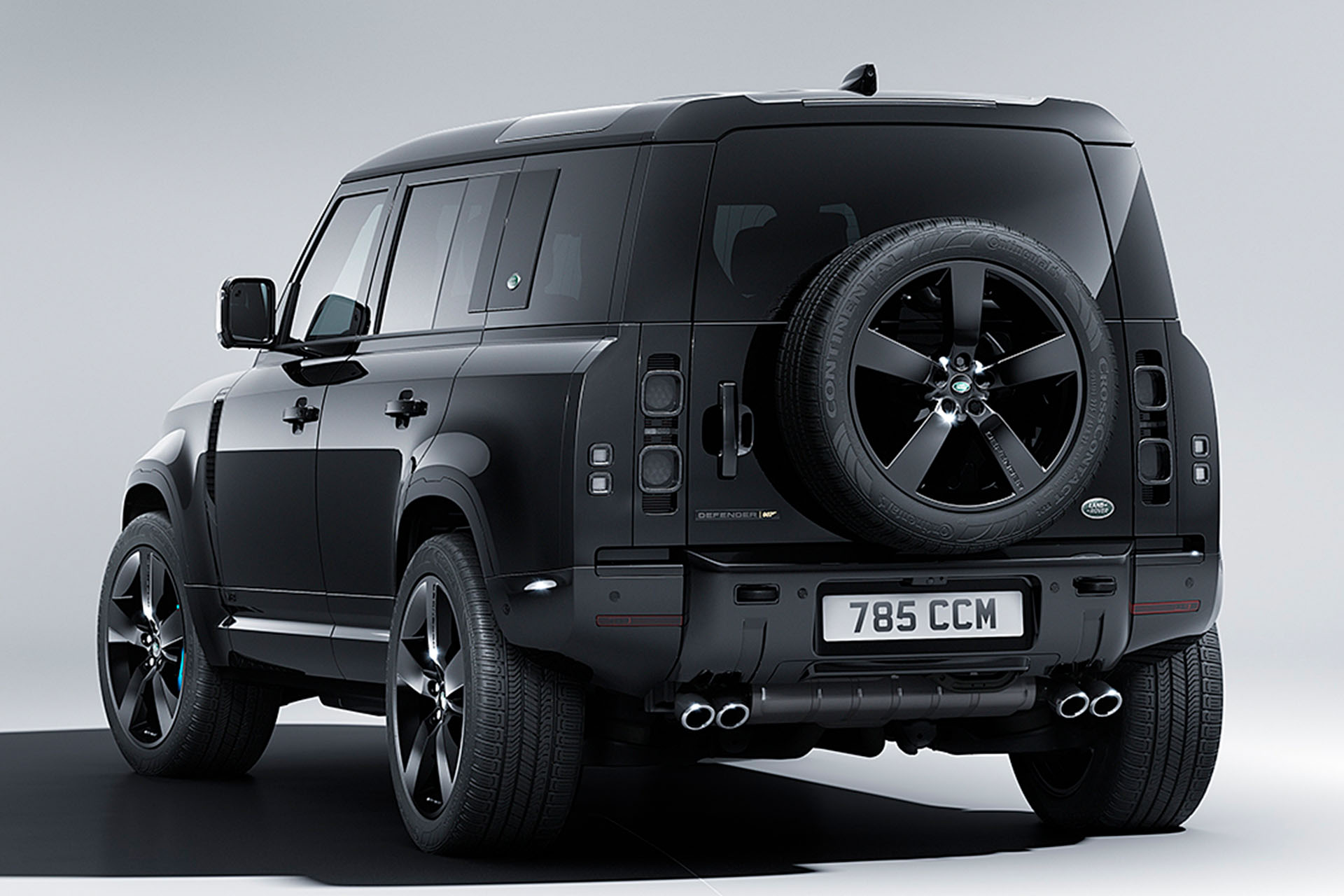 Just in case these cars are a little out of your reach, or you are more interested in other movie memorabilia from this latest Bond iteration, the live sale will also offer watches, costumes, and props associated with the 25th film No Time To Die with the final six lots offered to celebrate each of the six James Bonds, the online sale will be open for bidding from 15 September until James Bond Day on 5 October presenting 35 lots spanning the twenty-five films with posters, props, watches, costumes, memorabilia, and experiences.
"60th Anniversary logo" and related James Bond Indicia © 1962-2022 Danjaq, LLC and Metro-Goldwyn-Mayer Studios Inc. All Rights Reserved.
NO TIME TO DIE © 2021 Danjaq, LLC and Metro-Goldwyn-Mayer Studios Inc. All Rights Reserved