I have to admit, I rather like the Bond movies, I do prefer the older ones with Sean Connery, Roger Moore, or Pierce Brosnan, and not so much the more recent ones with Daniel Craig, but that's a personal preference, I love the gadgets that are used in Bond movies, and those haven't been abundantly present in the later movies, but still, they are all great action movies, and I will catch the new one in the cinema probably when it is finally released.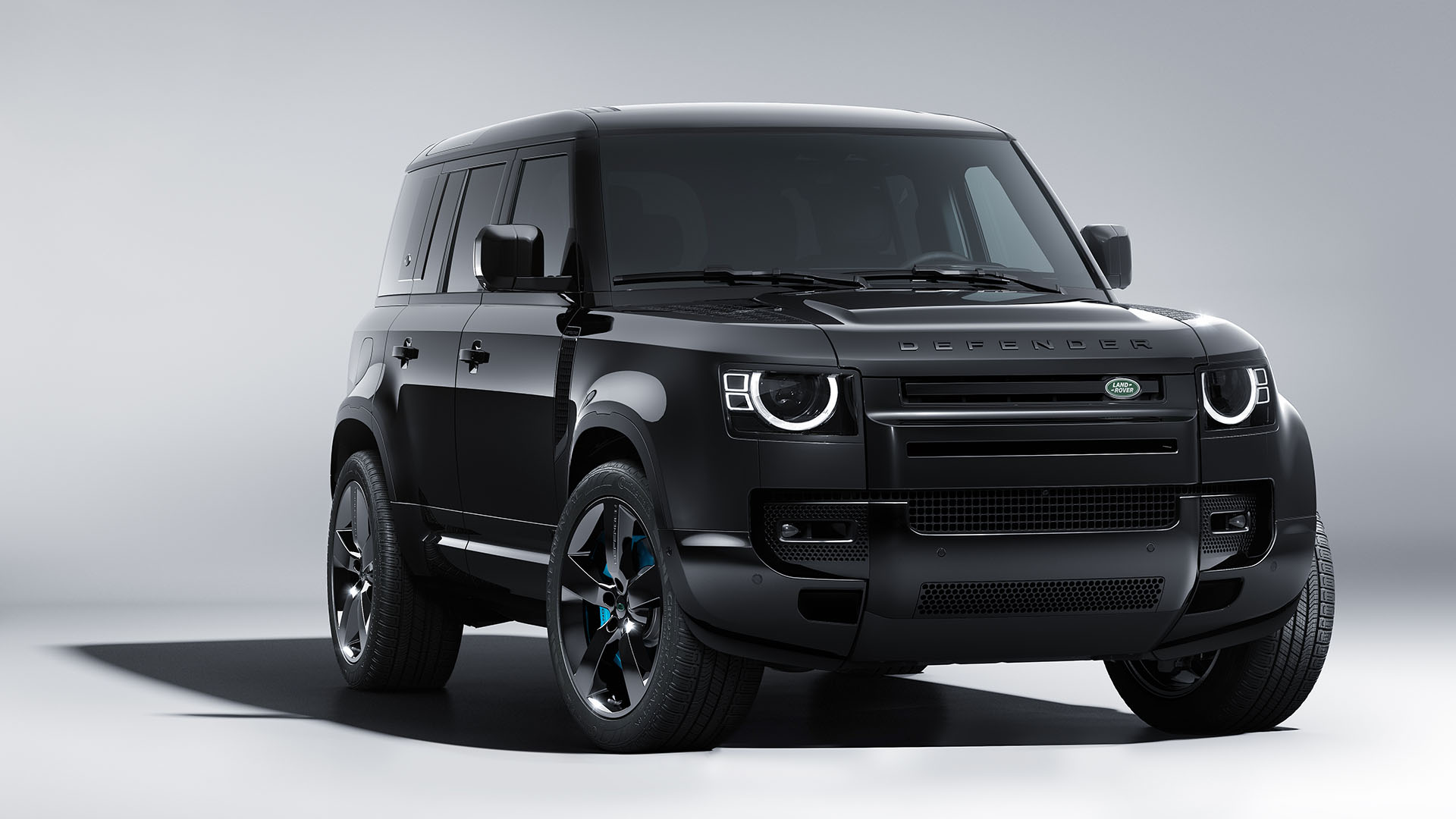 For me, the ultimate Bond car is still an Aston Martin, despite the side step onto BMW in some movies, but in recent movies, the Land Rover Defender had an important role too, so much so that their SV Bespoke department decided to create a new Land Rover Defender V8 Bond Edition as a celebration of the latest Bond movie to be released on September 30, 2021, which happens to be the 25th official Bond movie, a total of only 300 Defender V8 Bond Editions will be made, either in 90 or 110 styles, at a price slightly over £105,000 (US MSRP starts at US$ 114,600).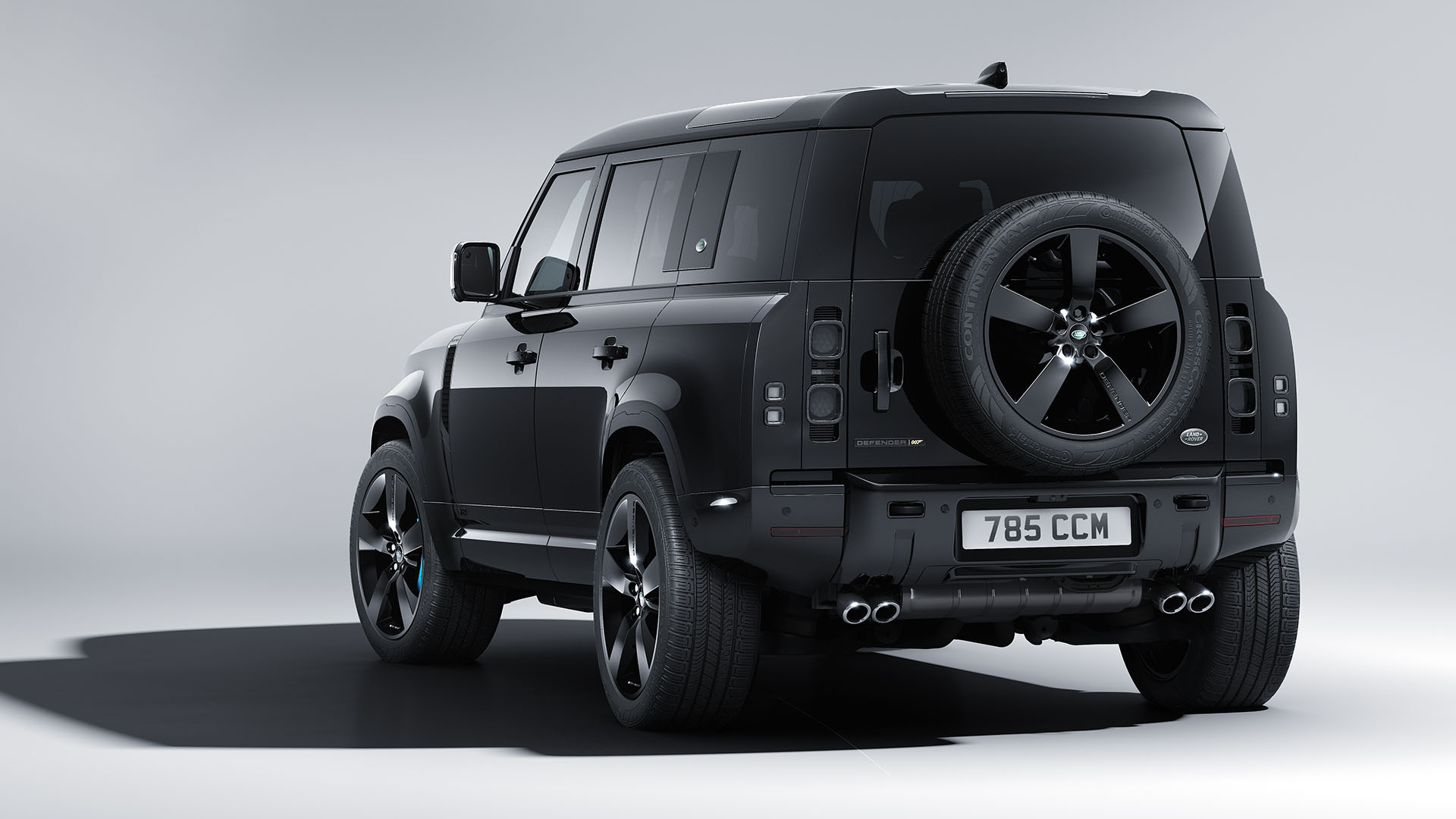 This special Defender V8 Bond Edition is inspired by the cars used in the new No Time To Die movie, with their stealth look from the extended Black Pack complete with 22-inch wheels in Gloss Black over signature Xenon Blue brake calipers … and finally a bespoke 'Defender 007' badge on the rear, and then you also get '007' puddle lights for visibility when it's dark, while you open the door, the doorsills are illuminated with … you guessed it '007'.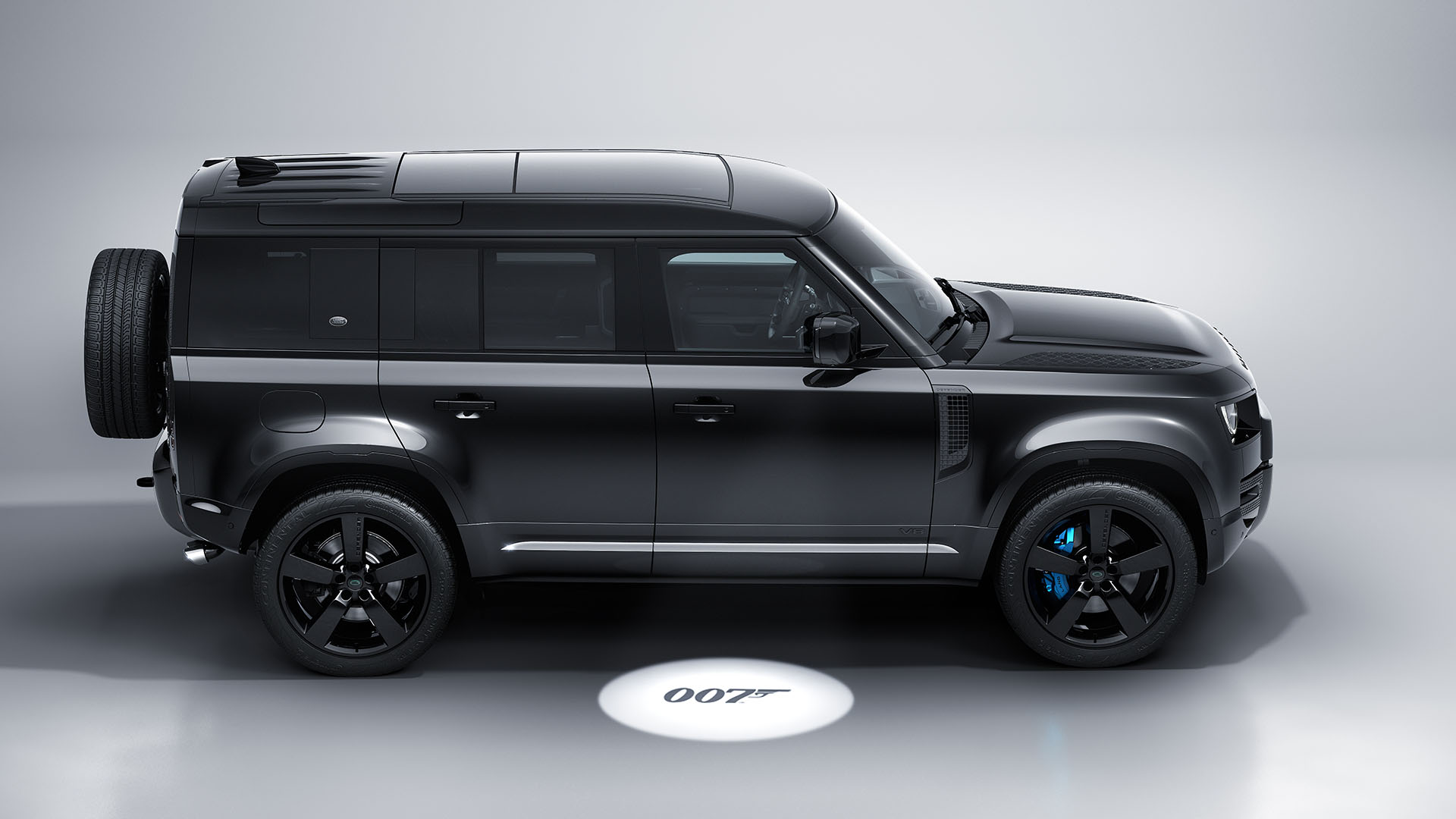 Finbar McFall, Land Rover Brand Director, said: "The Land Rover Defender V8 Bond Edition is an exclusive take on the most powerful production Defender ever made, inspired by vehicles on screen in No Time To Die. It represents a meeting of two great British brands and is a unique celebration of Land Rover's 38-year association with James Bond."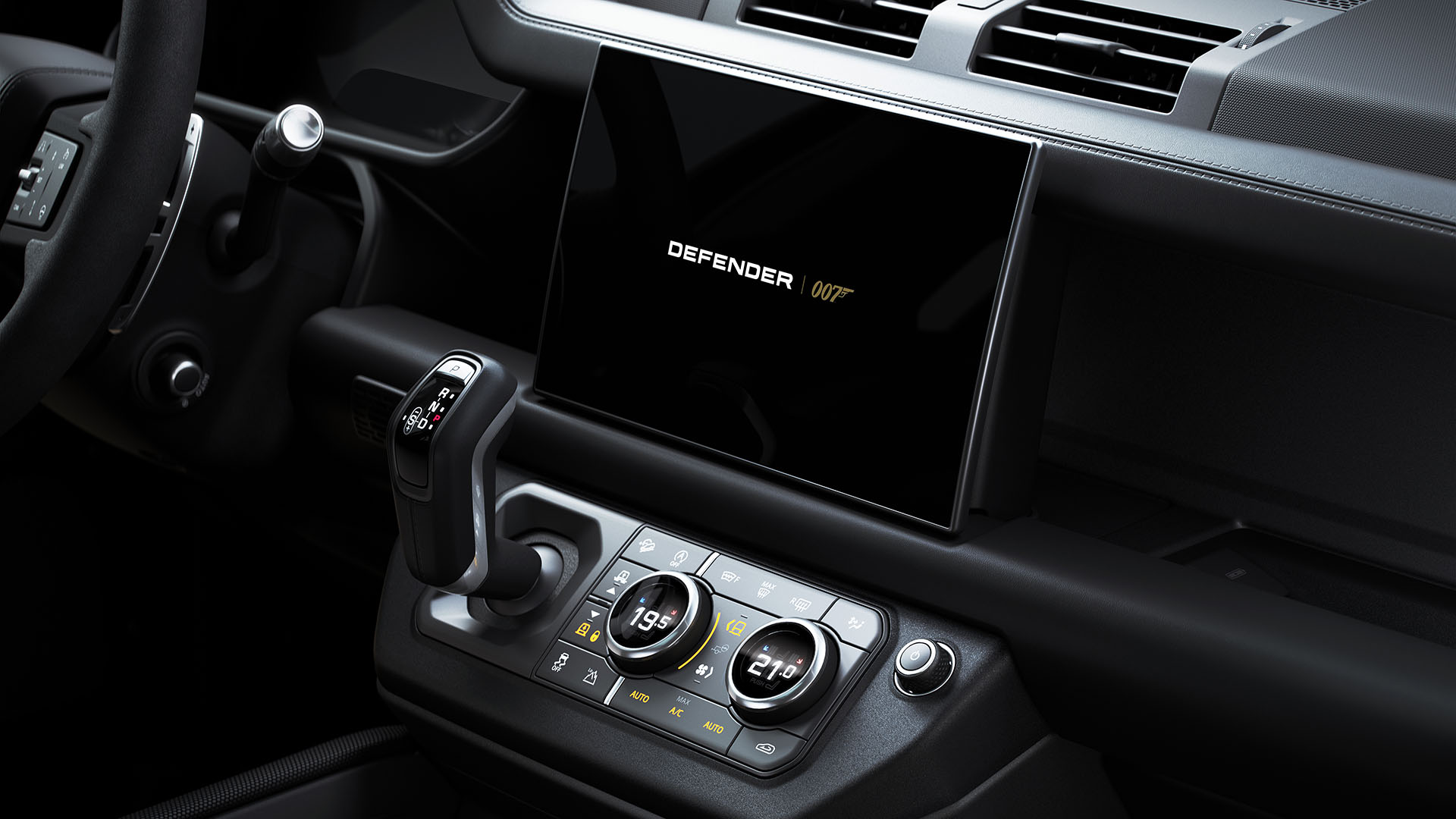 On the central console, you'll find a specially developed start-up animation for the intuitive Pivi Pro infotainment system touchscreen that honors Land Rover's long partnership with the James Bond franchise, while the interior boasts a laser-etched 'one of 300' detail complete with the special SV Bespoke logo.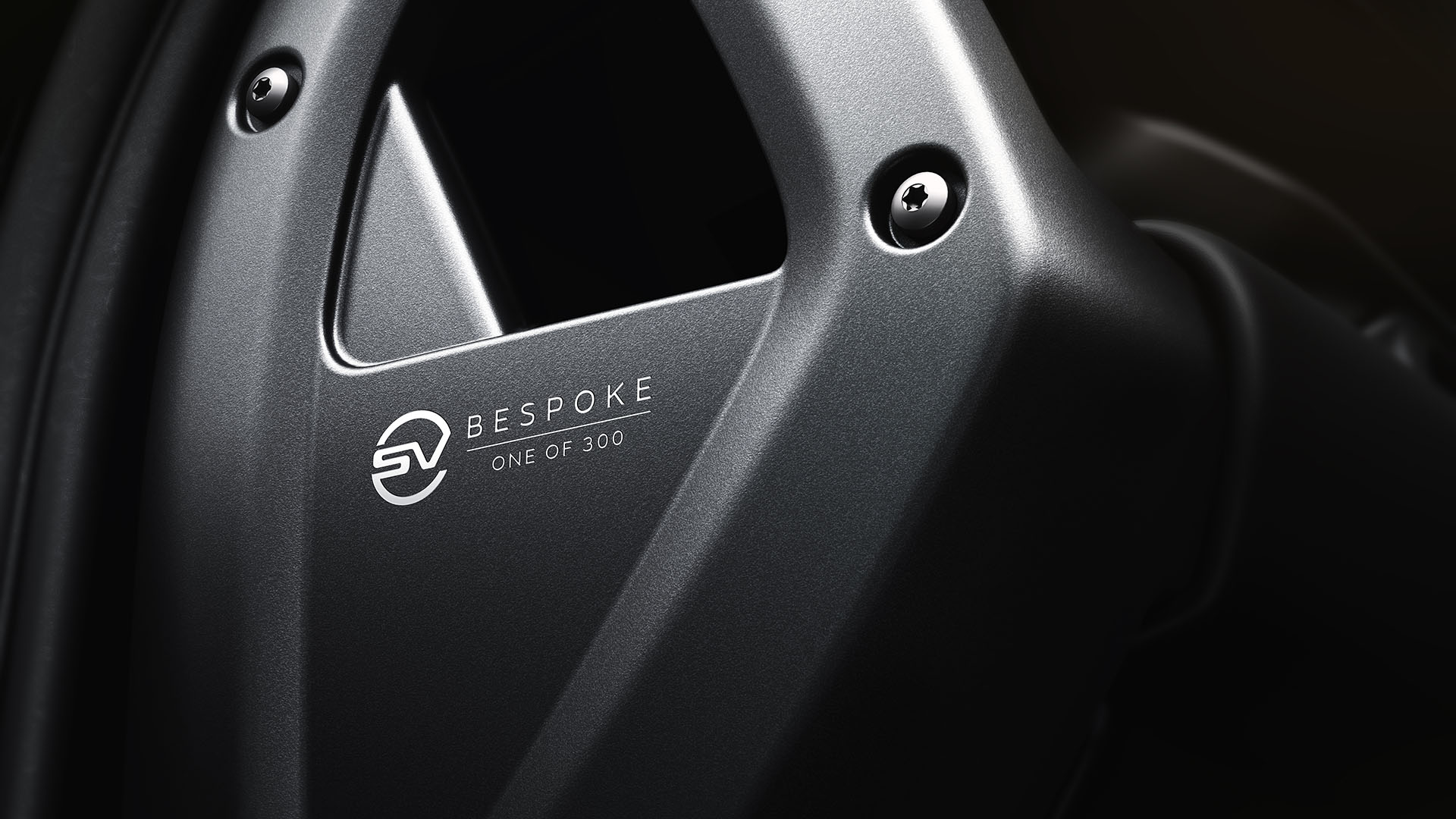 And this limited edition 5-Liter V8 with 525 PS from a supercharged petrol engine also delivers 625 Nm of torque through an eight-speed automatic transmission, in the Defender V8 90 this results in an acceleration of 0 to 60 mph in only 4.9 seconds while a top speed of 149 mph is possible, the larger 110 style is only marginally slower.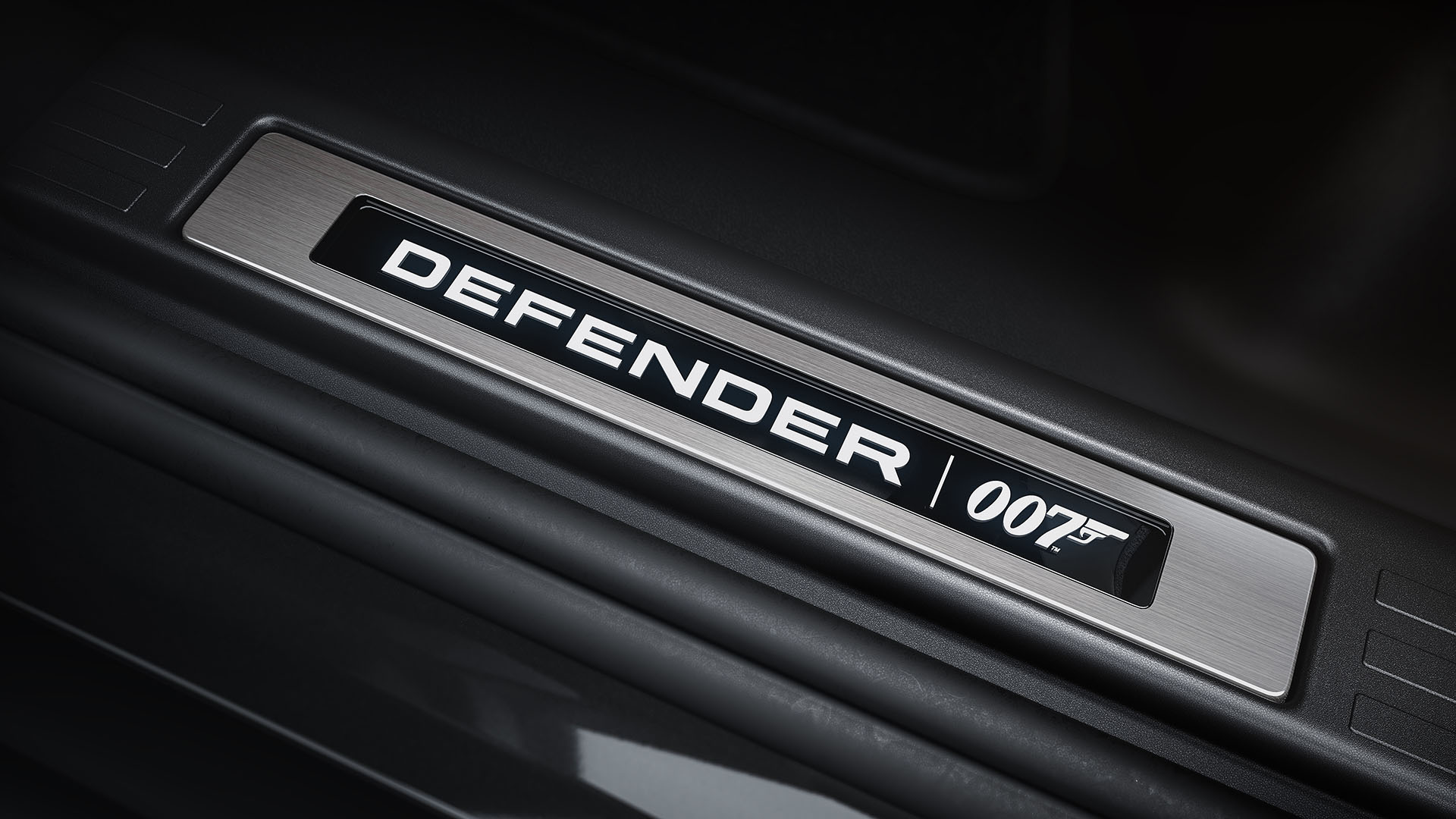 With only 300 units built by Land Rover SV Bespoke, this Defender V8 Bond Edition isn't just limited to the UK market, in fact, only 15 units are available in the UK, 5 in the 90 style body and 10 in the larger, four-door 110 style, the rest will be distributed globally, but each and every single unit will be commissioned by the vehicle personalization experts at SV Bespoke in the UK.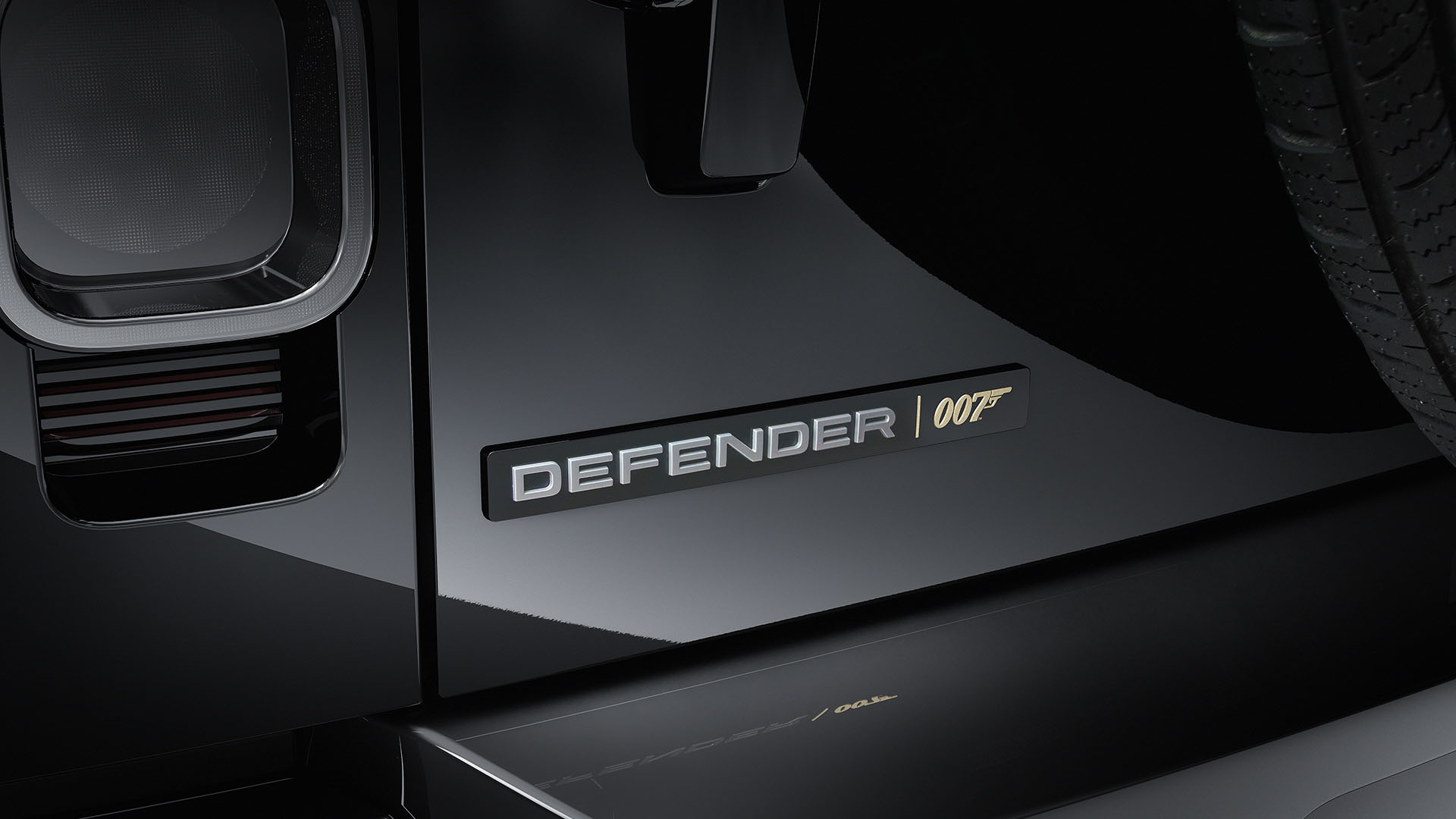 No Time To Die is directed by Cary Joji Fukunaga and stars Daniel Craig, who returns for his fifth and final film as Ian Fleming's James Bond 007. The film will be released in cinemas from 30 September 2021 in the UK through Universal Pictures International and in the US on 8 October 2021, from Metro Goldwyn Mayer (MGM) via their United Artists Releasing banner.
007 © 1962 Danjaq, LLC and Metro-Goldwyn-Mayer Studios Inc.
007 is a trademark of Danjaq, LLC. All Rights Reserved.