It seems the several customers for hypercars are ready for the next step, track-only versions of their street-legal dream cars, we've seen it with the Lamborghini Essenza SCV12, an extreme version of the Aventador, but also with the Aston Martin Valkyrie AMR Pro, the track-only version of the already limited edition Valkyrie … and now Bugatti joins this exclusive club with their Bolide.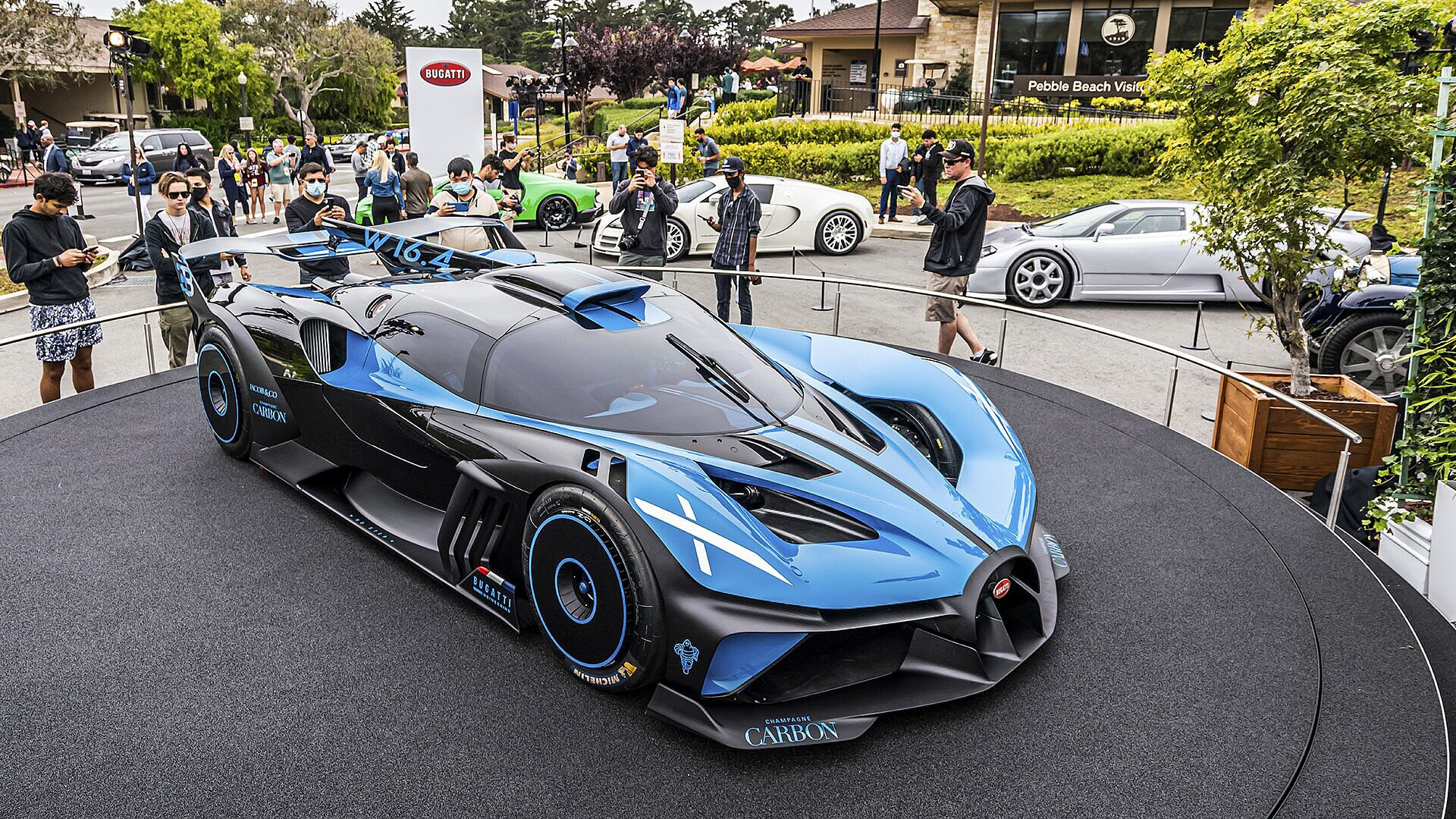 Similar to Lamborghini's Essenza SCV12, Bugatti will be offering only 40 units of a production version of their Bolide, built in 2020 as a one-off concept, the Bolide was an experimental car created as a test-bed for future technology from Bugatti, as the ultimate driving machine in terms of power, lightness, and pure acceleration … the most extreme version of the famous Bugatti 8-Liter W16 engine.
Stephan Winkelmann, President of Bugatti, explains why they will build 40 units of this car that was never meant to be sold to customers: "The Bolide generated a great deal of enthusiasm and intrigue last year. Following its presentation, a significant number of enthusiasts and collectors asked us to develop the experimental Bolide as a production vehicle. I was absolutely amazed by the reactions and feedback from customers from all over the world. We therefore decided to make the Bolide a few-off in order to give 40 customers the opportunity to experience this incredible vehicle. Our team has now been developing a production model – the ultimate driving machine for the track."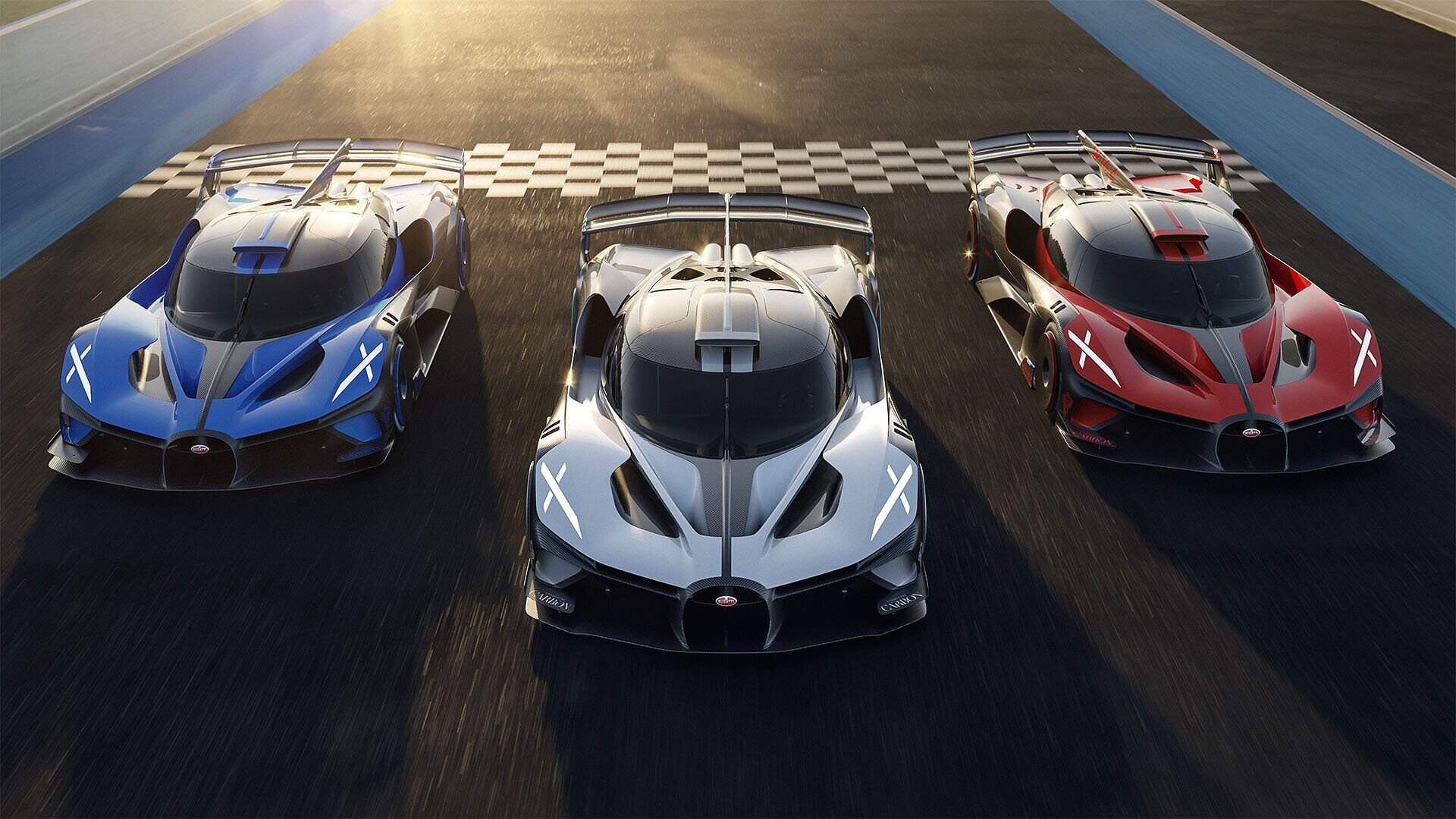 The Bugatti Bolide was created with the idea of 'what if?' … what could we do with the existing W16 engine if there were no restraints … and that is how the Bolide's minimal bodywork was designed around the 1,850 PS engine (on 110-Octane racing fuel) … but for the Bolide production version the engine will be configured for 98 RON fuel, that will reduce the power output to 1,600 PS but still offer a massive 1,600 Nm of torque as low as 2,250 rpm, with a modified rev setup for use on the race track, together with an intake and exhaust system, this car will achieve faster, more spontaneous, and very extreme responsiveness.
The impression from the front of the Bugatti Bolide is unmistakenly that of a Formula One car, thanks to the elaborate number of air ducts and aerodynamics, the Bolide also boasts an extremely low ride height, and you can't have a hypercar like this without a big roof scoop that runs into a massive rear wing and equally impressive rear diffuser.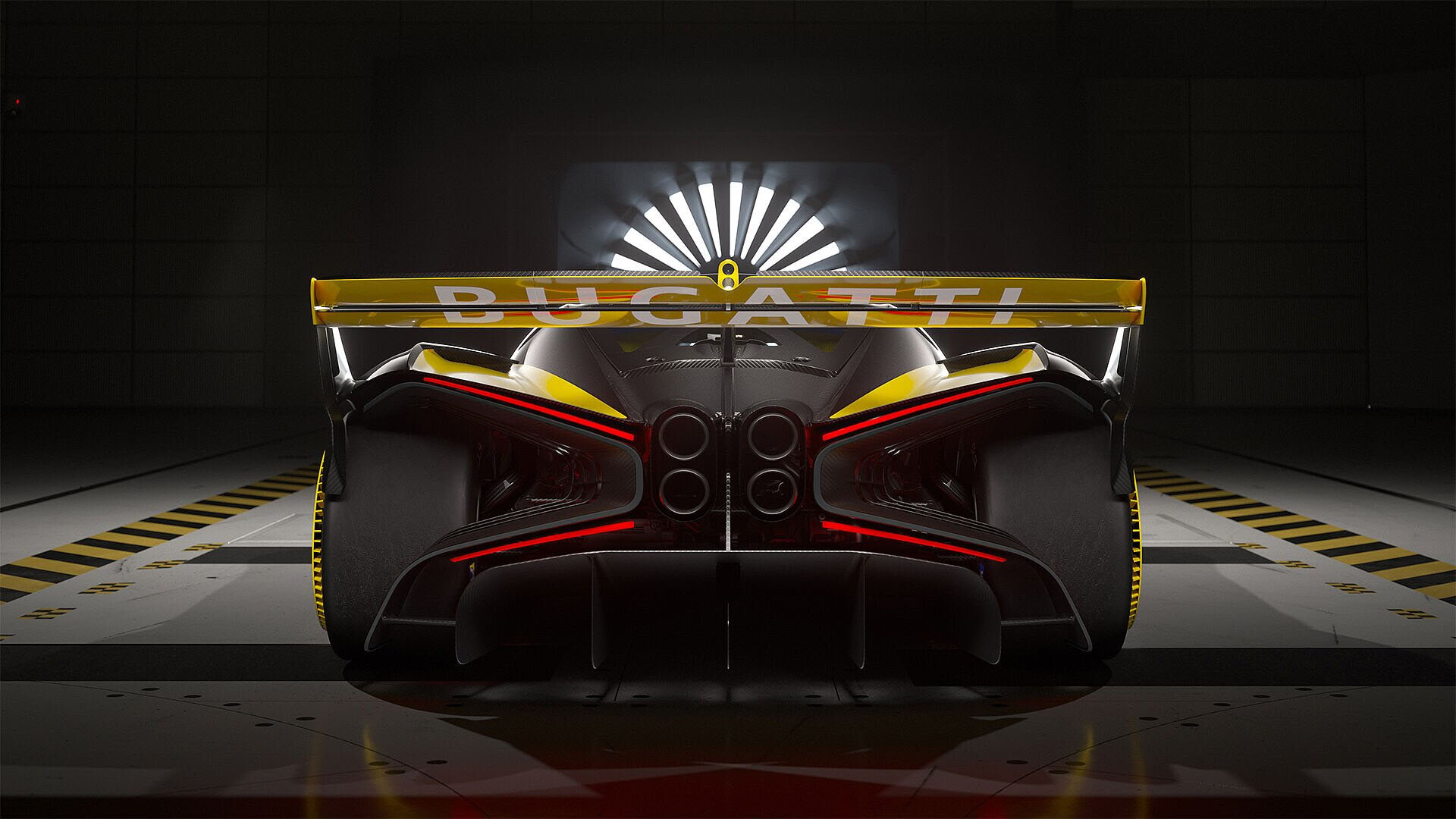 While clients will most likely not be able to enter their Bugatti Bolide into any official racing class, the car is being developed with FIA rules in mind when it comes to safety and driving experience, among the safety features developed by Bugatti for the Bolide are a HANS system compatibility, an automatic fire extinguishing system, pressure refueling with a fuel bladder, central wheel locking, and a six-point safety belt system.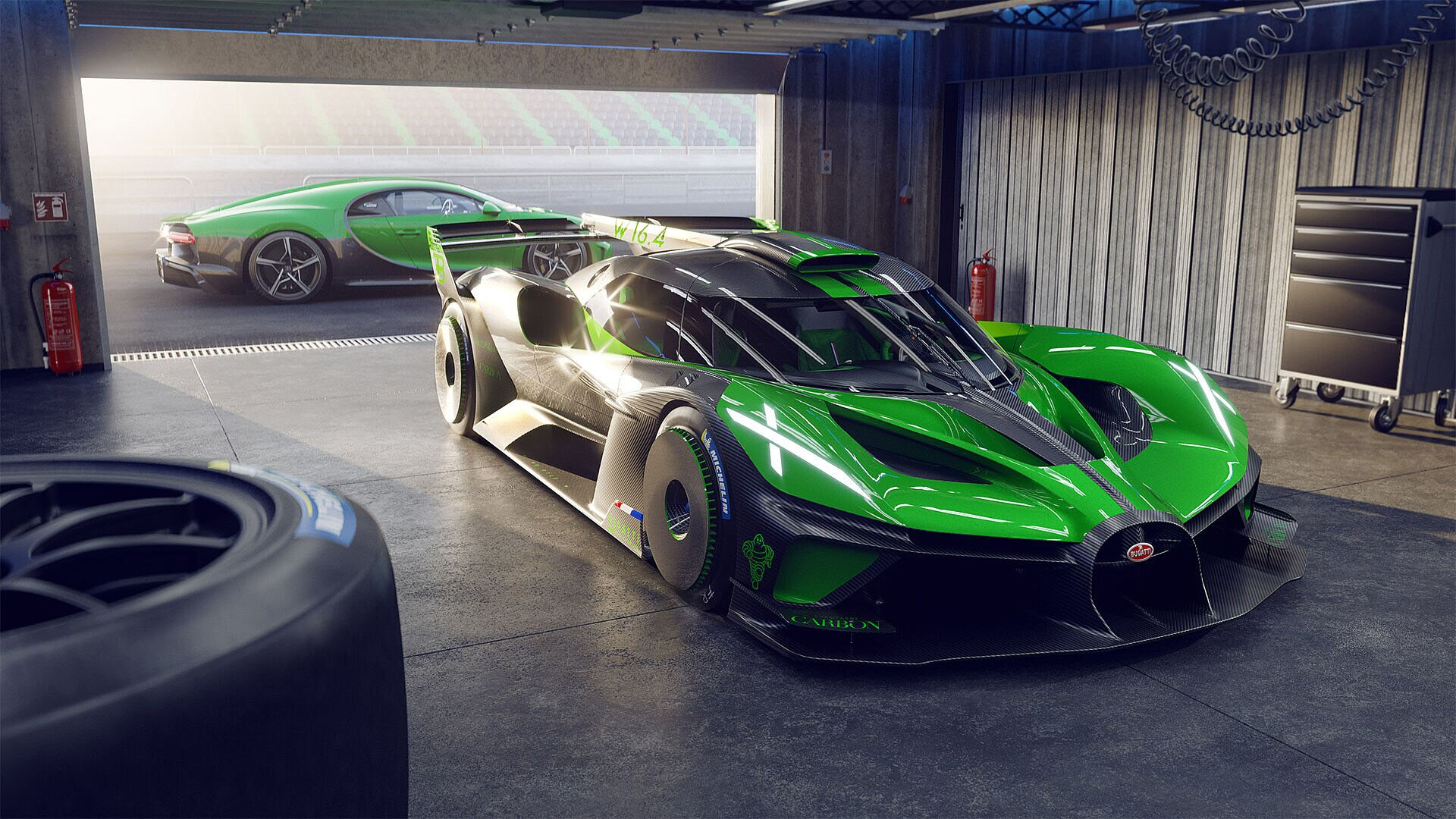 The Bugatti Bolide production version will come in at 1,450 kg, a weight-to-power ratio of 0.9 kilograms per PS when 98 RON gas is used, but the car is still being developed at Molsheim at the moment of writing, this will take another three years according to Bugatti, with the first customer cars ready for delivery by 2023 … at a net price of €4,000,000 each, or about US $4,680,000, but you should be quick as only 40 units will be available worldwide.