The Bugatti Chiron is hand-built in Molsheim, France, and with a limited production run of only 500 units, it is noteworthy they've just completed construction of the 300th units, a stunning black Chiron Pur Sport, a shade known as 'Nocturne' in Bugatti language.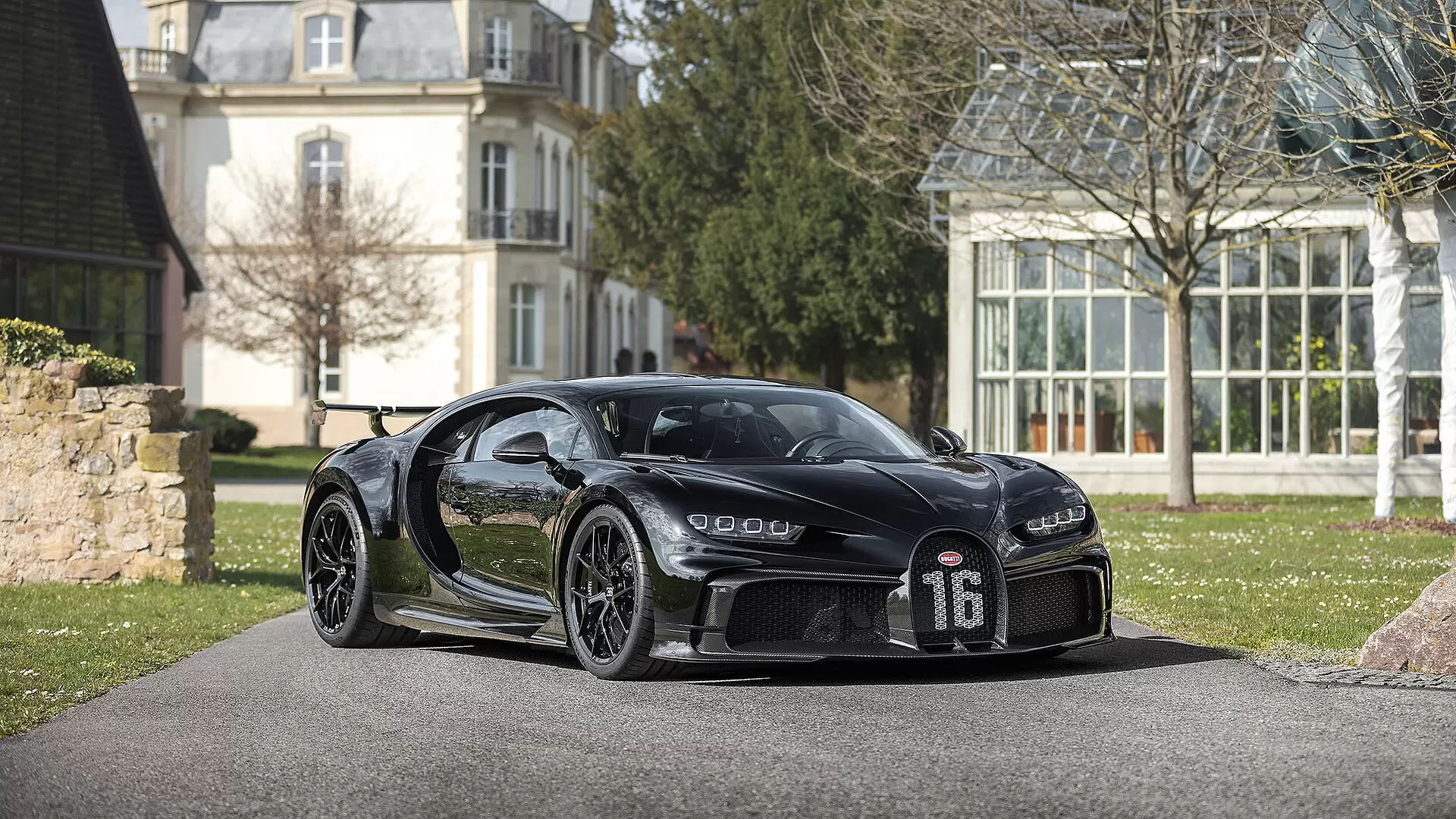 As which each of these 500 Bugatti Chiron, this number 300 is a one-off, bespoke build for the enthusiast owner, remember the Chiron Sport 'Alice' we've covered a while ago, a white and pink combination that seemed to be a stunning Valentine's gift, or the even more impressive Bugatti Divo 'Lady Bug' with that amazing, faded pattern scheme that took 18 months to complete.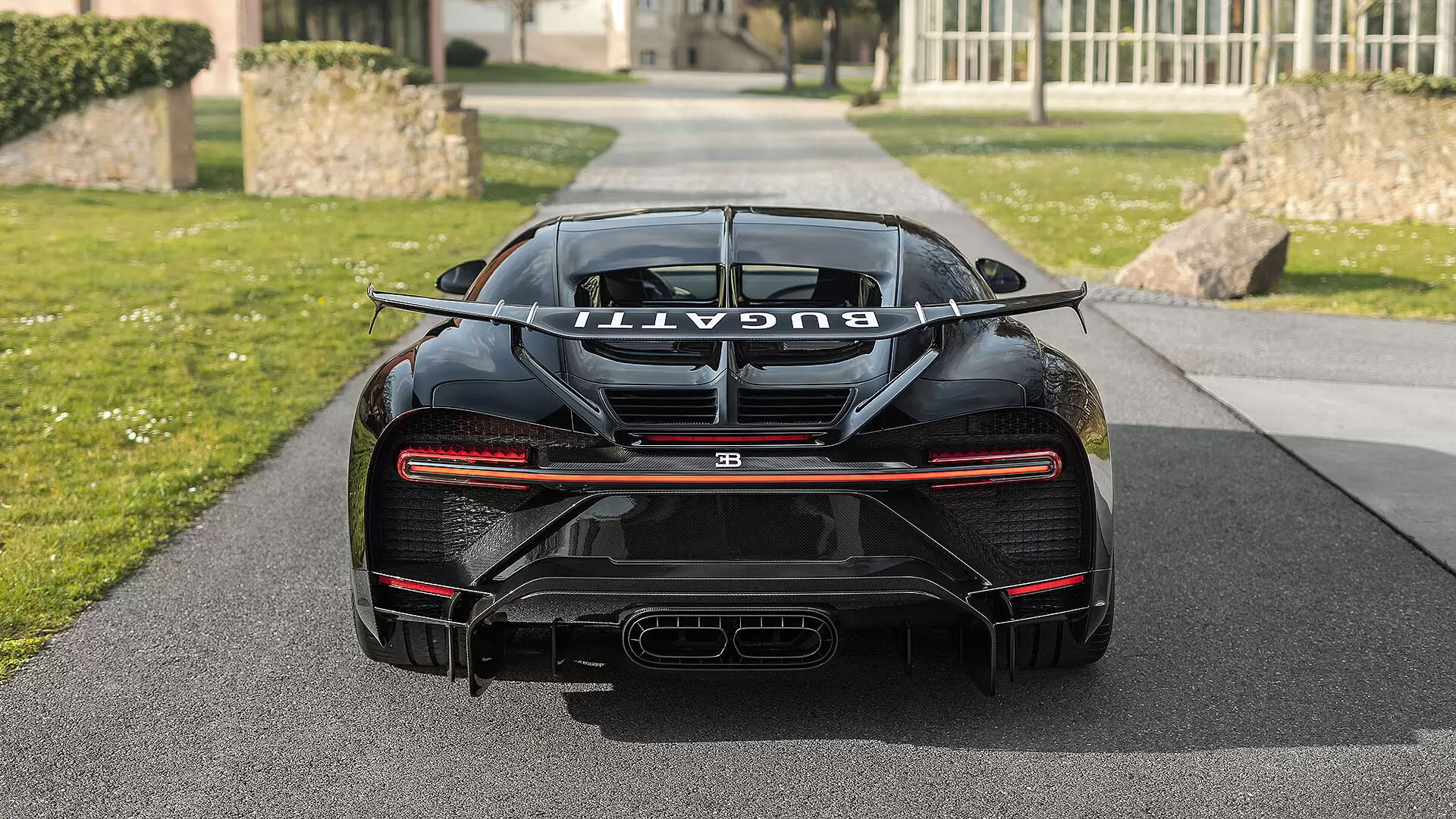 Back to the Chiron Pur Sport, number 300 in the Chiron production, as mentioned, finished in Nocturne with several exterior details in grey carbon fiber, while the famous Bugatti logo comes in 'Gris Rafale' while wheels and the famous 'C-line' have a 'Gun Powder', the stunning engine cover shows carbon fiber again.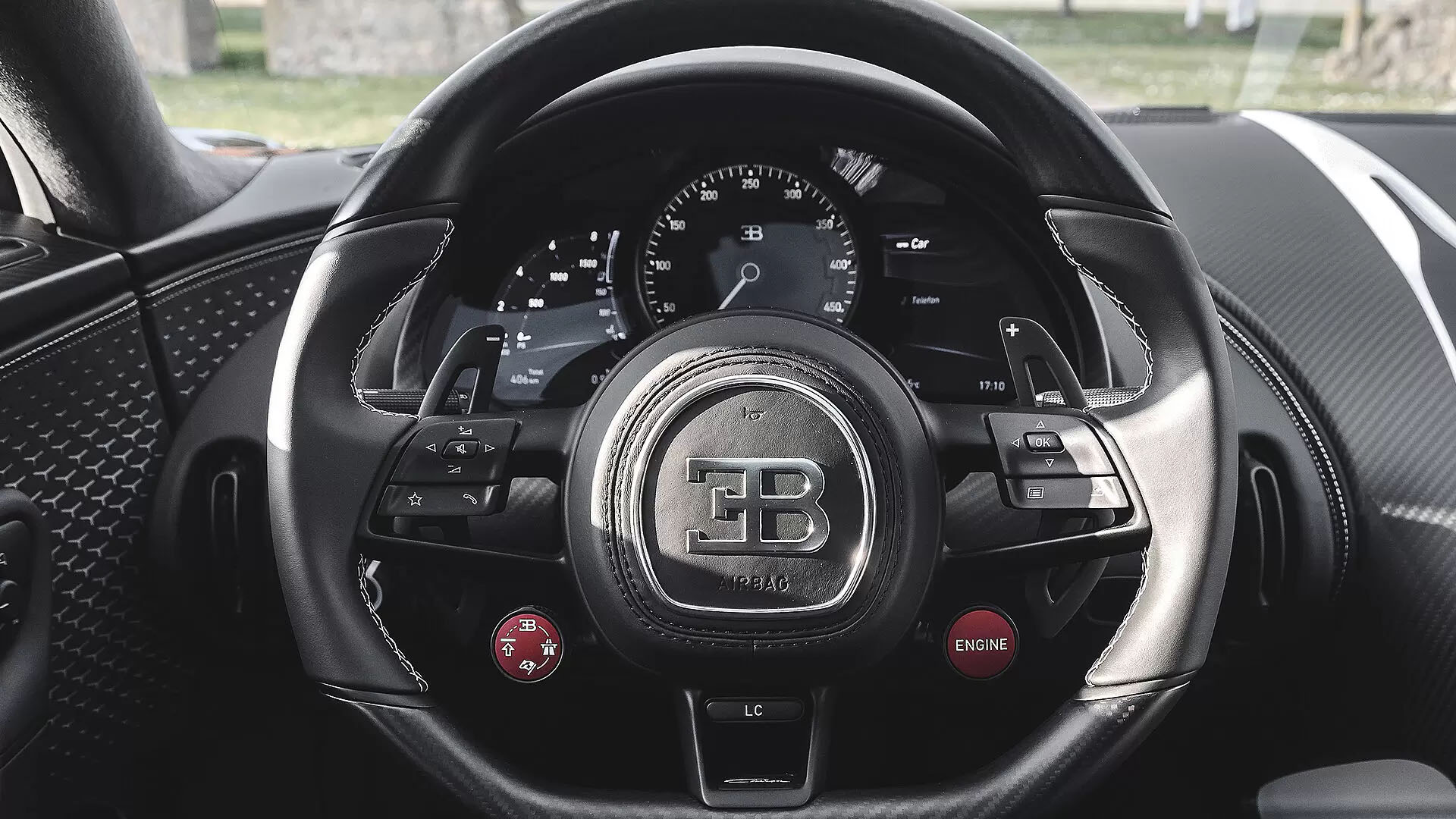 On the inside, the dark and intimidating shades make their return, for the leather and Alcantara upholstery the customer opted for 'Beluga Black' while the seams come in Gris Rafale to complement the same shade on the outside, while the optional 'Sky View' adds large glass panels in the roof of this Chiron Pur Sport, and you can admire the tribute to Ettore Bugatti's younger brother Rembrandt, a drawing of the famous dancing elephant on the head restraints.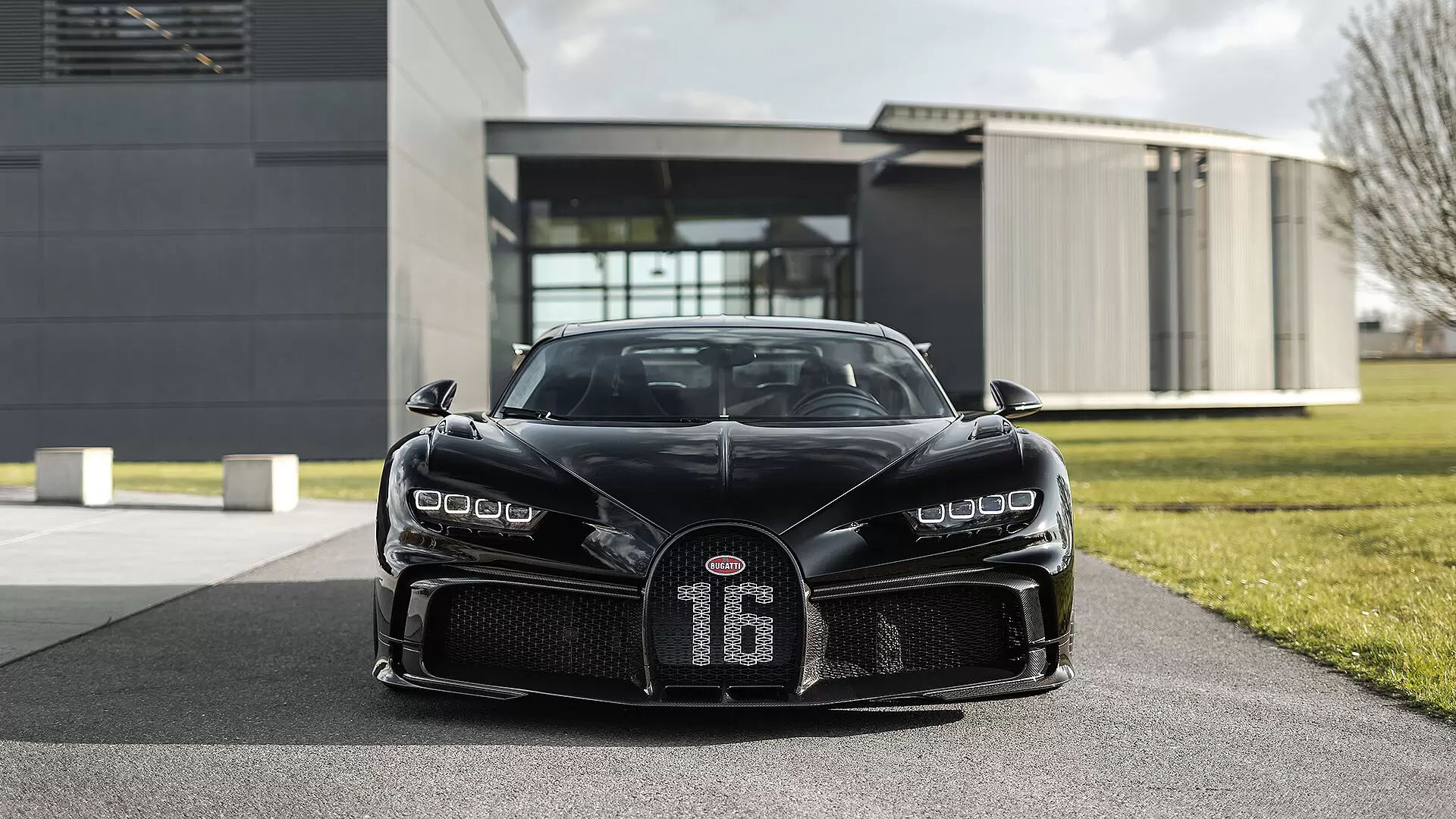 From the 500 Bugatti Chiron that will be made, only 60 will be the amazing Pur Sport version, with the fixed rear wing and 1,500 PS from the 8.0-Liter W16 engine … the Pur Sport can reach 300 km/h in only 12 seconds! Most of the 60 Chiron Pur Sport will be delivered to their customers in 2021, but next to the Pur Sport they are also building the Chiron Sport and the Divo this year.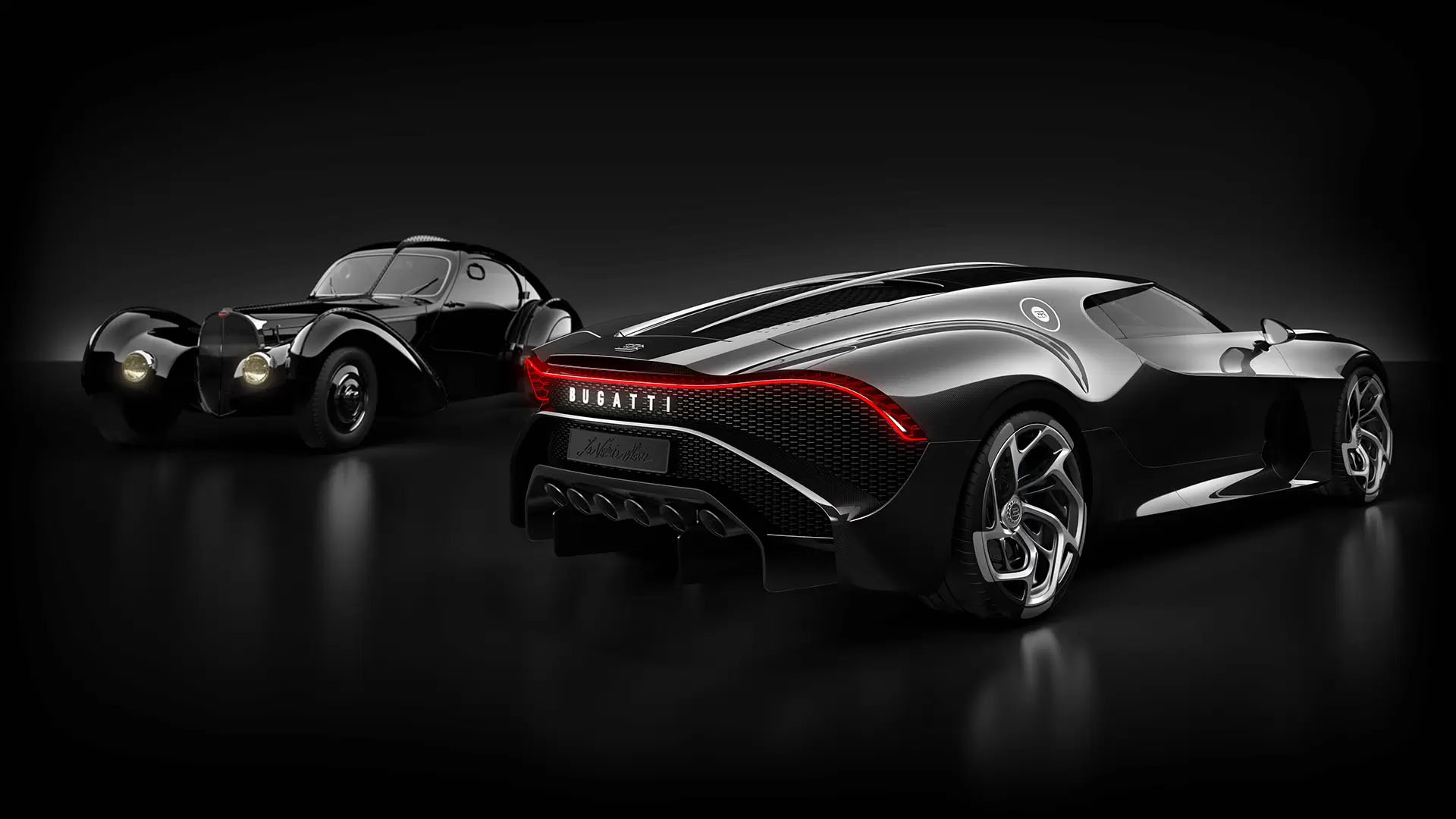 Remember La Voiture Noire? Bugatti presented this very special car in March 2019, but now they are finally producing this return to the coachbuilding tradition of this luxury automotive manufacturer with the most exclusive and most expensive car in the world in 2021.