We have already mentioned this amazing-looking Bugatti Divo in our article 'The Million dollar option', but just now Bugatti published a press release on this rather unique, bespoke build, keeping in mind only 40 Divo will be built, the last ones being delivered at this moment we've heard, and with a base MSRP of €5,000,000, these cars were ordered by some rather discerning customers, and that came with challenges never seen before, especially on this 'Lady Bug'.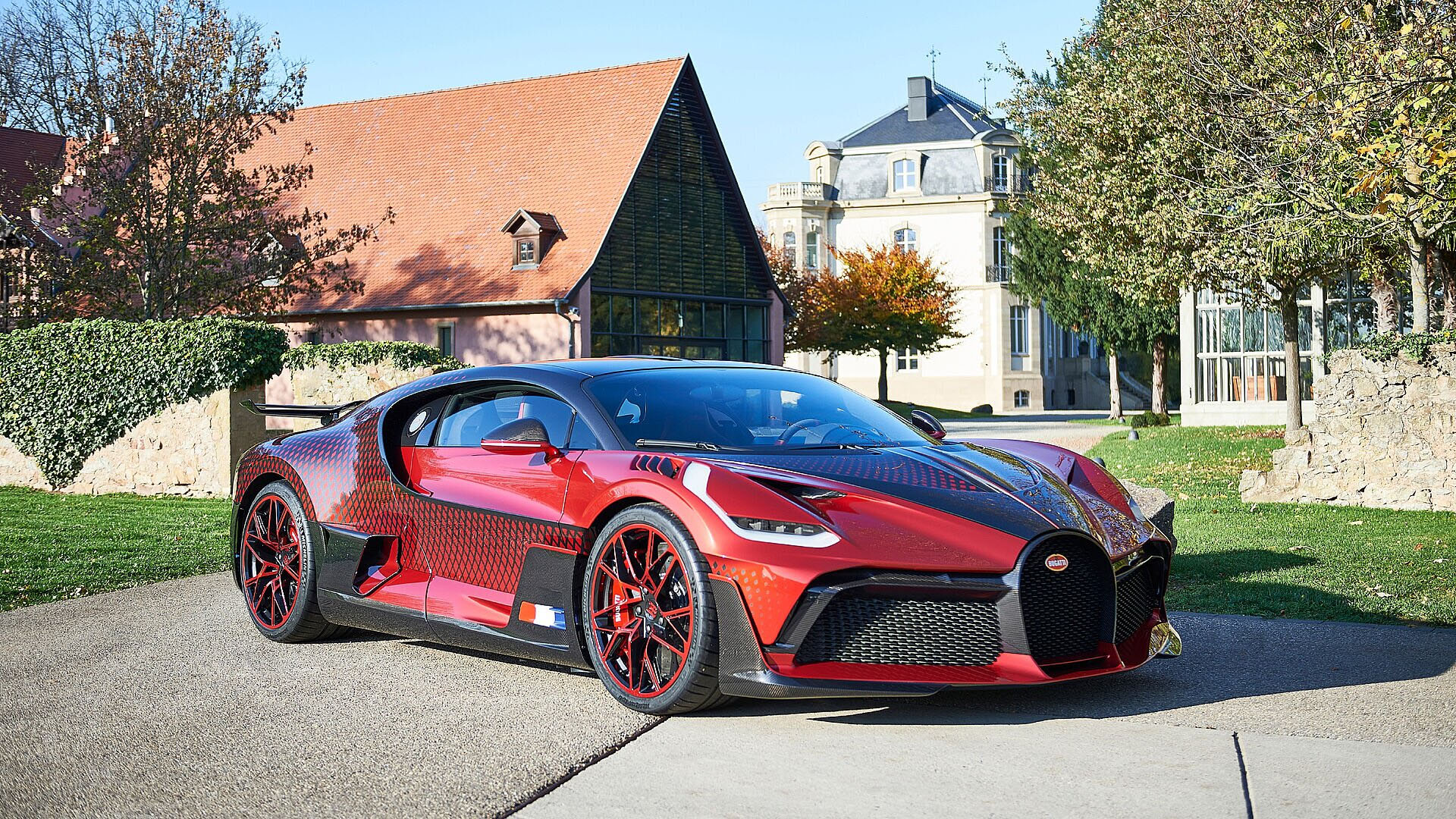 When the Bugatti Divo was introduced in August 2018, one customer located in the USA came up with a great idea: 'a geometric-dynamic algorithmic fading pattern on the bodywork'. So he got in touch with Bugatti design to first decide on which shades to use … they created two special colors for this customer, 'Customer Special Red' (I guess they ran out of names) and 'Graphite', both metallic paints. But now came the hard part, designing a diamond pattern to run from the front over the sides of the Bugatti Divo.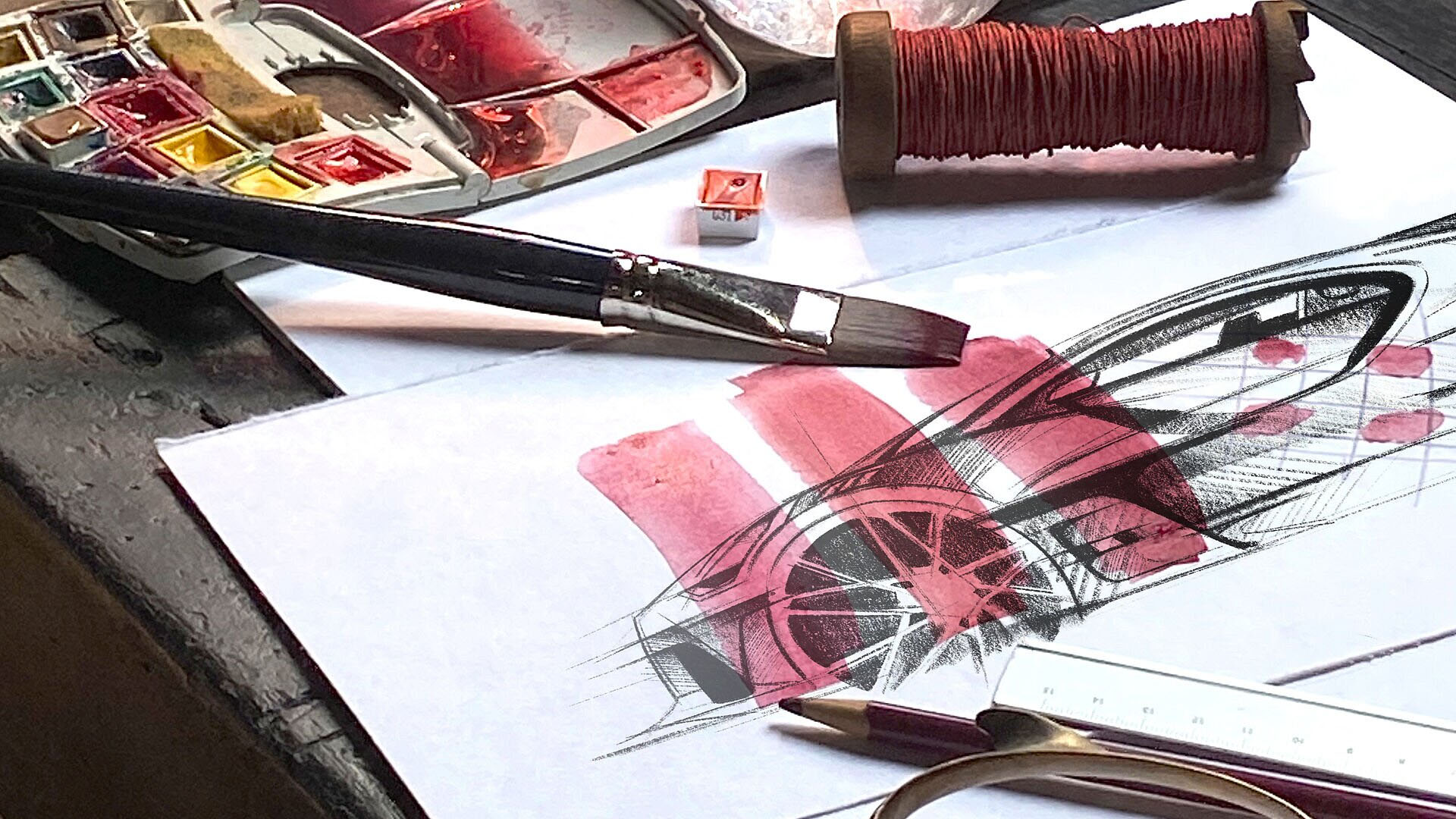 The customer wanted to emphasize the silhouette of the Bugatti Divo with this gradient pattern, but it took the Bugatti design team over 18 months to develop and later achieve the correct look and feel on a real Divo. It's easy to create a diamond pattern on a computer in CAD, but the problem comes when you apply that pattern onto a 3D, very round Divo body. The 'diamonds' get distorted, and it starts to look strange, although perfectly geometrically correct on the computer, even the slightest offset putting it onto the car ruined the look.
In the end, it would take approximately 1,600 diamond shapes, almost no two alike, to create exactly what the customer had in mind, and every single one of these had to be put in their perfect spot along the roofline, on the doors and rear fender edge in order to make sure it all looked right and created that perfect fade on the side of this unique Bugatti Divo.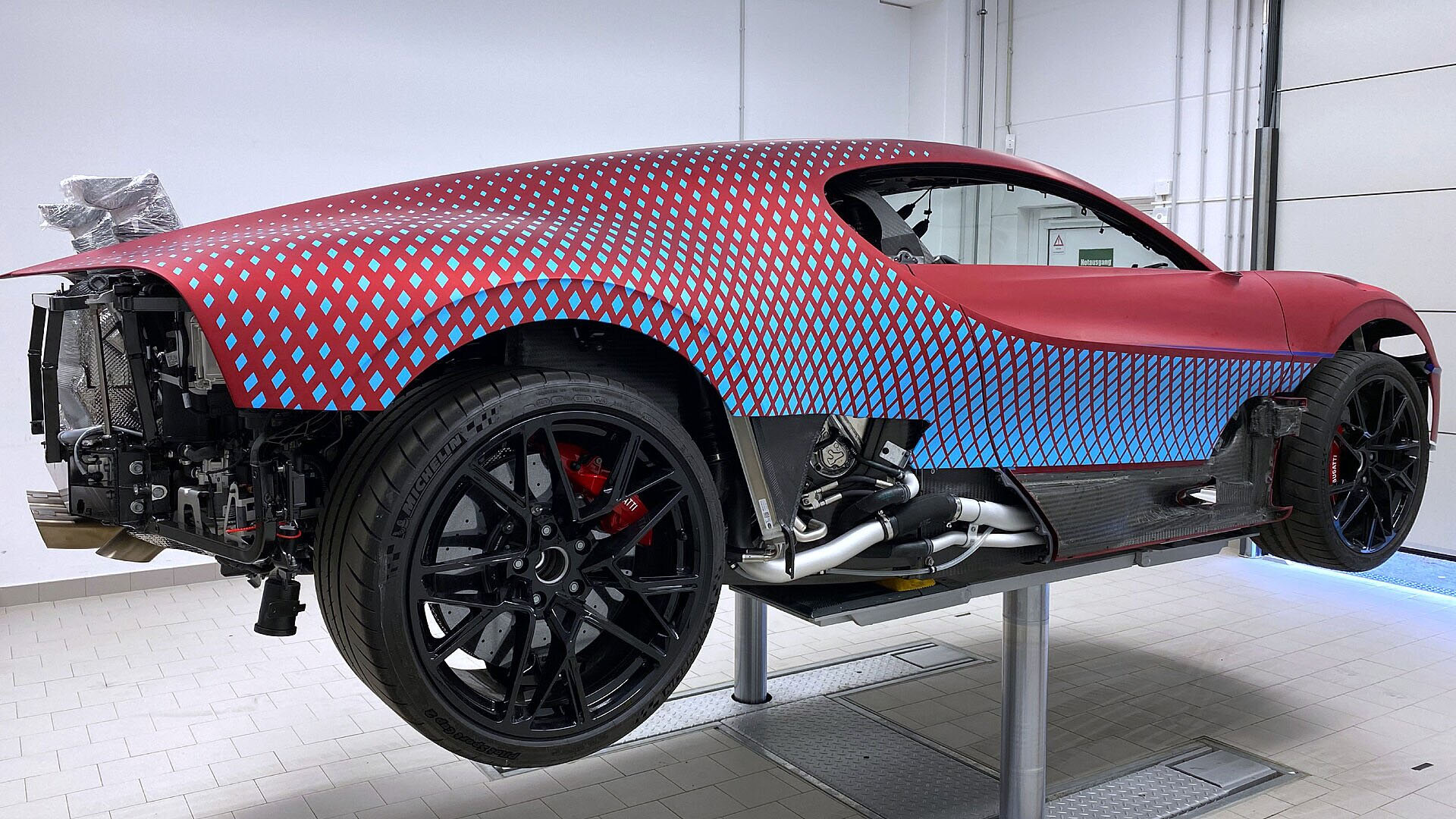 At one point Jörg Grumer, Head of Color & Trim at Bugatti Design almost wanted to say: "We cannot meet the customer's request', however, it is our profound conviction that we should never give up and that our foremost motivation should always be to make the impossible possible for the customer."
At Bugatti design they actually used 6-meter long film and did several trial fittings on one of their in-house test cars, only after several weeks, they managed to get it right and applied the bespoke diamond pattern onto the customer's Bugatti Divo without any distortion or folds. After that, it took the Bugatti employees several more days to make sure every single diamond was positioned accurately, some of them were manually trimmed, some were even replaced at this stage.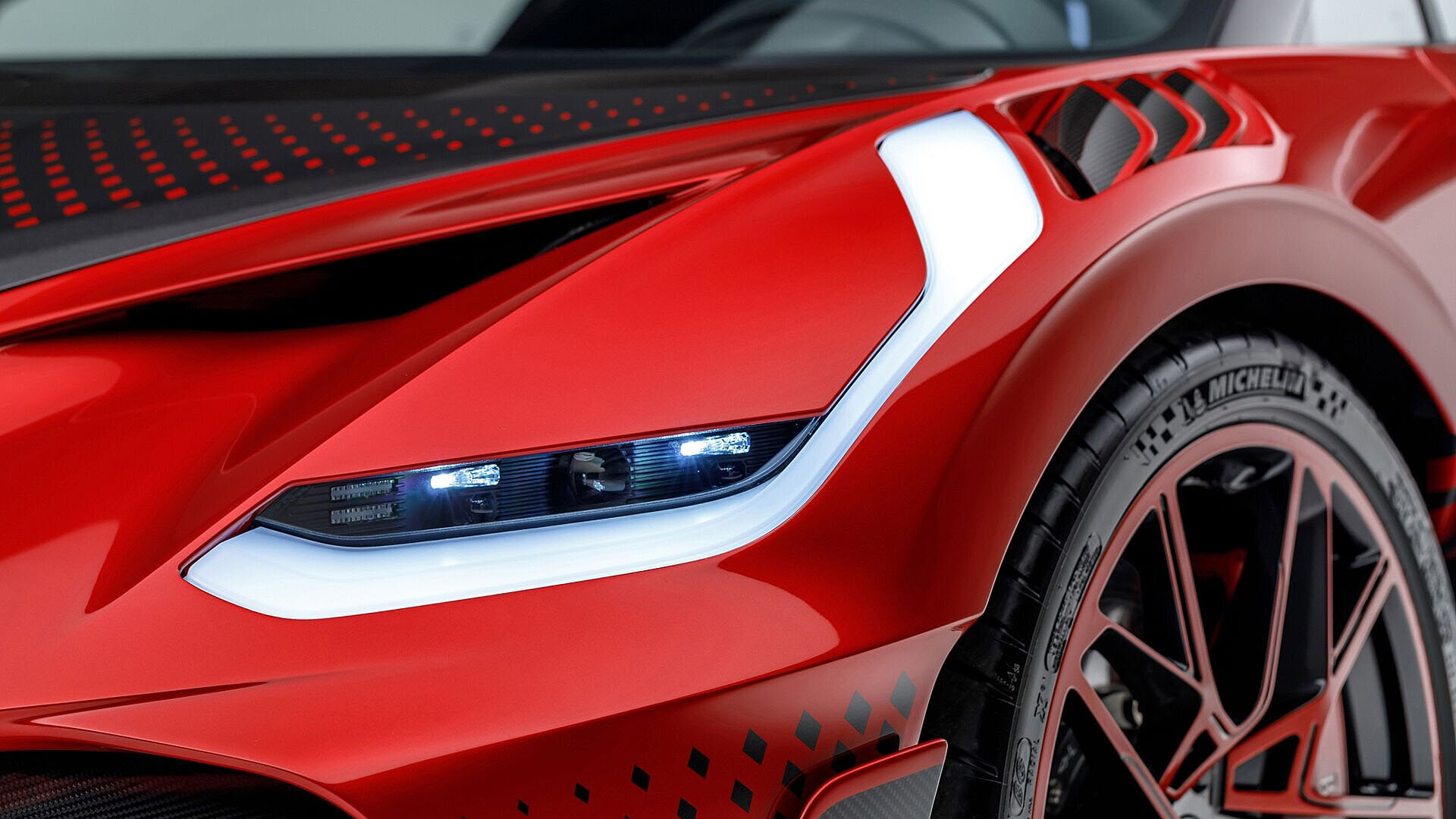 After everybody was happy with the film on the car, it was time to paint … which involves not only applying the Graphite over the Customer Special Red but also meticulously removing every single diamond film, all 1,600 of them, without damaging the paint. After that, the paint gets sanded, smoothed, checked, retouched where necessary only to be re-sanded again. After applying the clearcoat another session of wet sanding and buffing goes on to create that deep, wet-look finish and gloss … it took months of hand craftsmanship to create this car.