After being canceled in 2020, this year we have yet another Goodwood Festival of Speed, an amazing venue in the UK that brings together the best of the best when it comes to supercars and hypercars … both classic, new, and prototypes, open to the public from July 8 to July 11, Bugatti just couldn't be absent from the world-renowned motorsport event, set to be the largest of its kind, Bugatti will entertain the many visitors with no less than three different cars, and one of them will be driven by Andy Wallace, Le Mans winner and an official driver for Bugatti.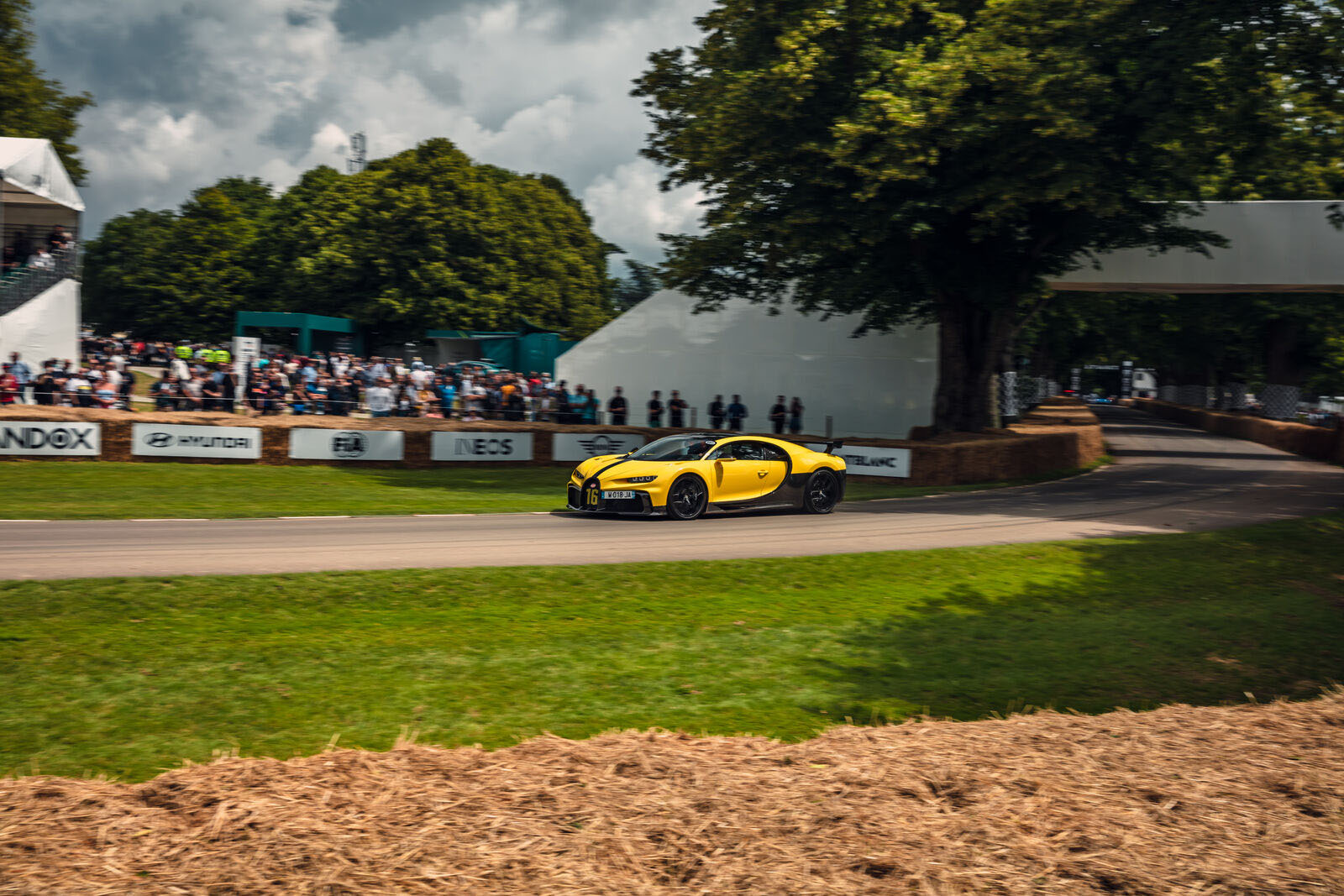 Two of the Bugatti will be static showpieces, but the 1,500 hp Chiron Pur Sport will be taken onto the Michelin Supercar Paddock stage every single day, but Andy Wallace will also take this yellow beauty onto the famous hill climb circuit during the event, where this limited edition Bugatti, only 60 units will be made, should feel right at home as the Pur Sport was specifically designed as the 'most agile' version among the Chiron series, extreme power and torque (1,600 Nm) to be taken onto winding and challenging roads.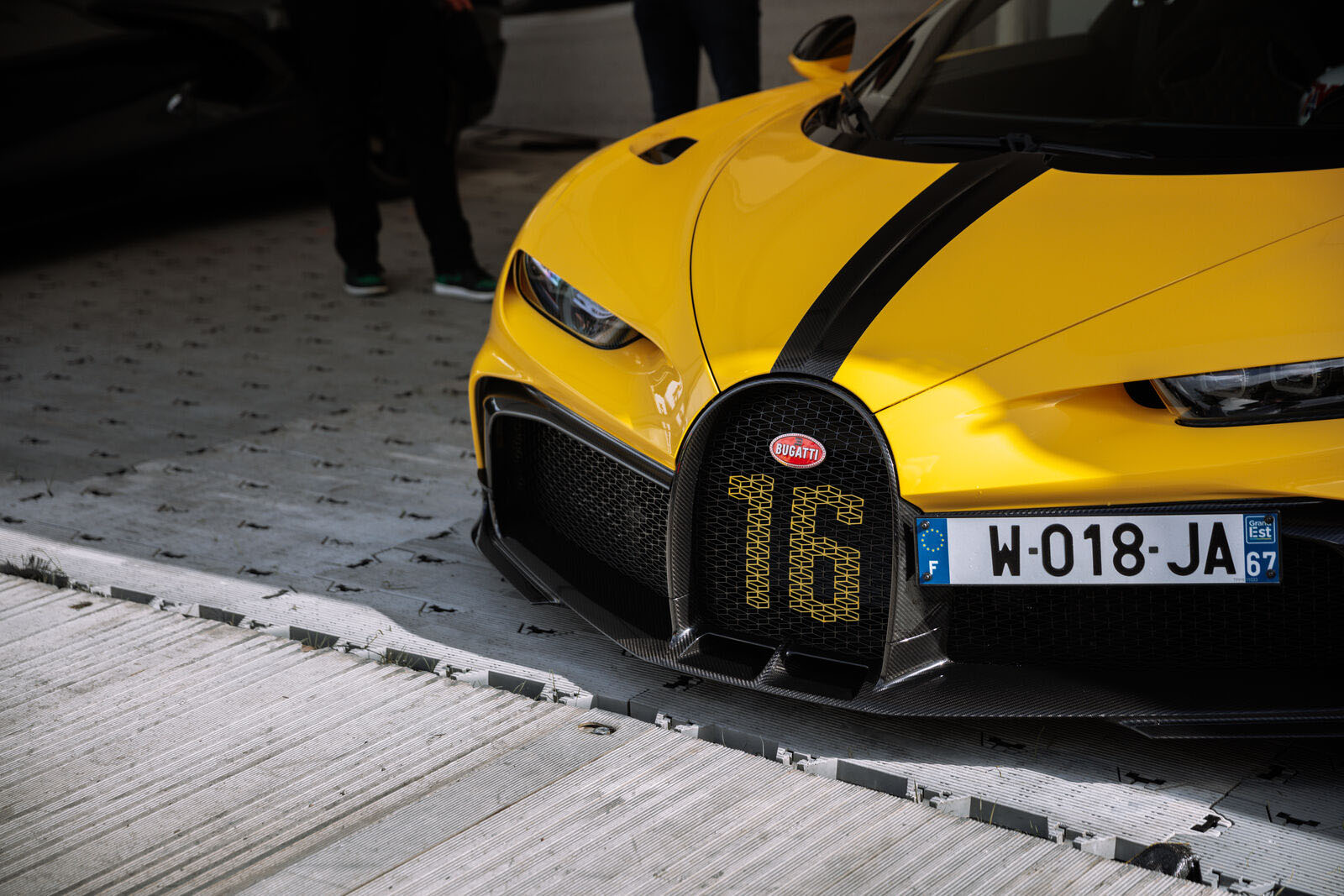 With an acceleration figure of only 2.3 seconds from 0 to 100 km/h and a top speed of 350 km/h, the Bugatti Chiron Pur Sport with her 1.9 meters wide rear wing will certainly bring joy to the public during these four days, this performance not only comes from the massive quad-turbo W16 engine but is also thanks to innovative, 3D printed titanium exhaust pipes with the addition of lightweight magnesium wheels that can be fitted with those famous 'aeroblades'.
And let's not forget the Bugatti Chiron Pur Sport was named Robb Report's Best Hypercar for 2021 only a few weeks ago … this is a true hypercar that will rarely be seen driven as hard as during the hill climb at the 2021 Goodwood Festival of Speed.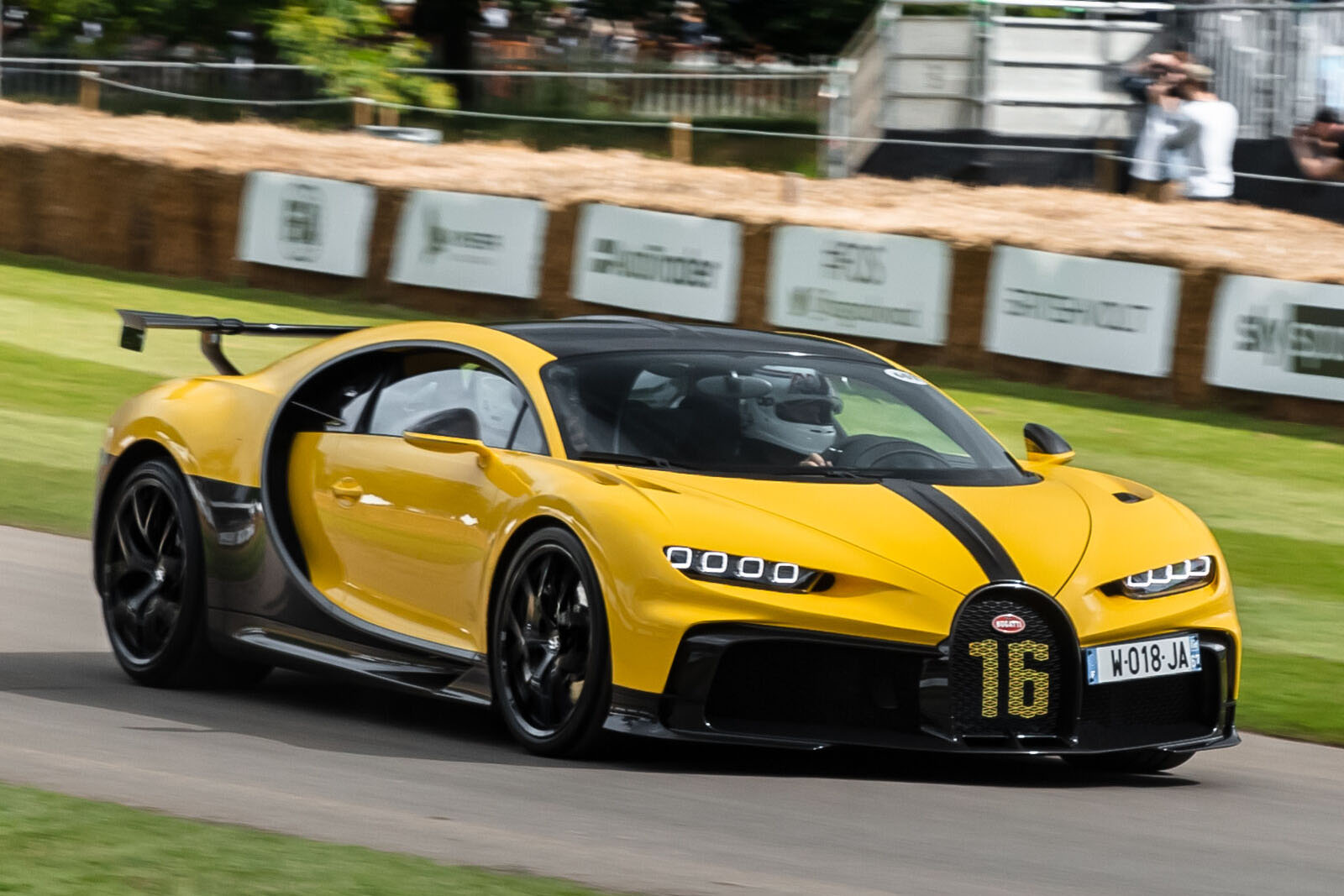 As mentioned earlier, there are three cars from Bugatti at this year's Goodwood FoS, and our review wouldn't be complete without mentioning the amazing Bugatti Baby II, a 75 percent scale, all-electric Type 35 racer, highly limited to only 500 units as a celebration of their magnificent past, the original Type 35 was built almost 100 years ago, in 1926, and back then the car was created with state-of-the-art technology, just like the homage today.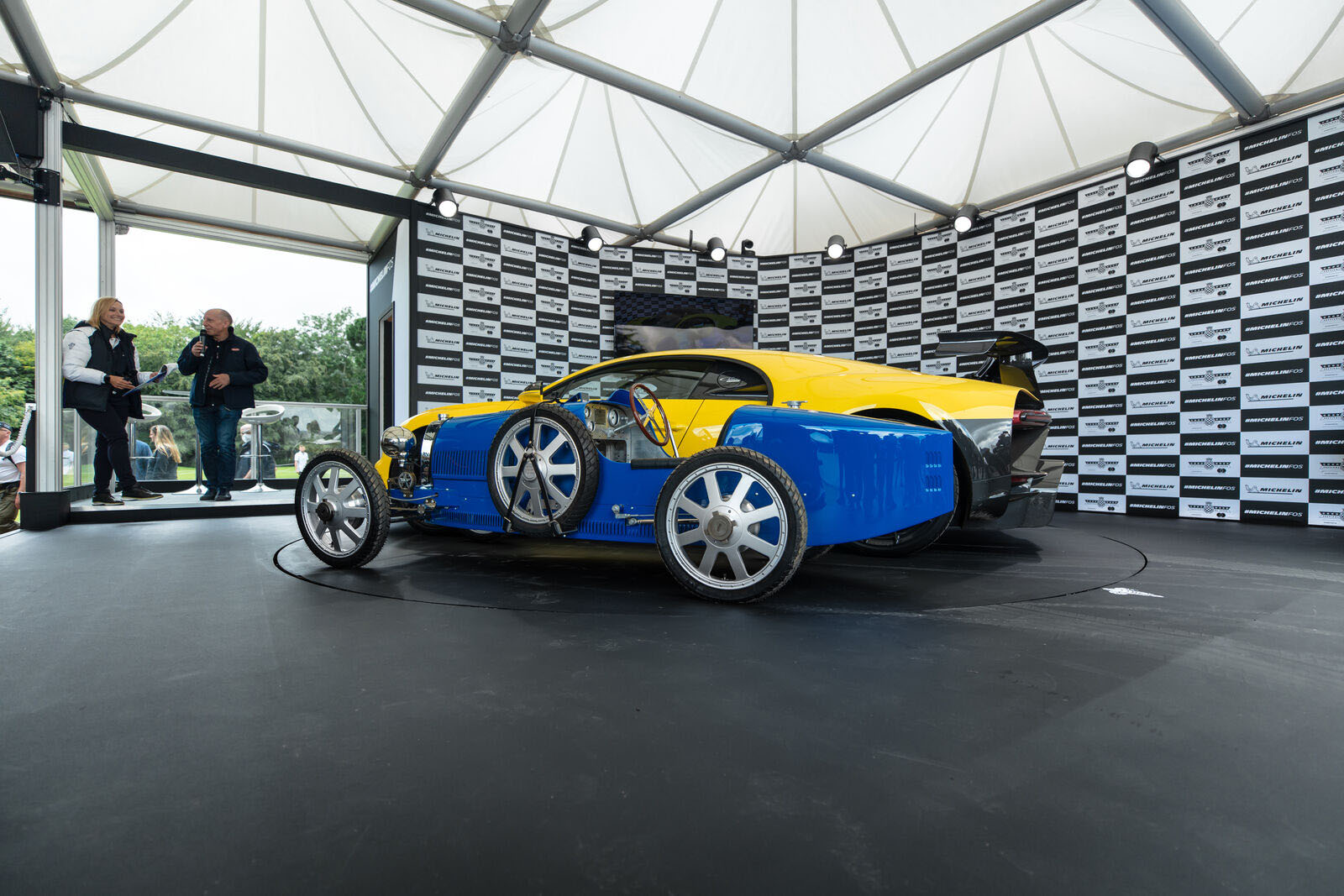 To celebrate the company's 110th anniversary, the Baby II is a tribute to Ettore Bugatti's masterpiece, a car built together with Jean Bugatti for Ettore's youngest son, Roland as a present for his fourth birthday, the new Bugatti Baby II is a rear-wheel drive, the all-electric model that can seat both adults and children … for additional safety the Baby II comes with a 'Speed Key' that will unleash up to 10kW of power and can push the Baby II to a top speed of 68 km/h.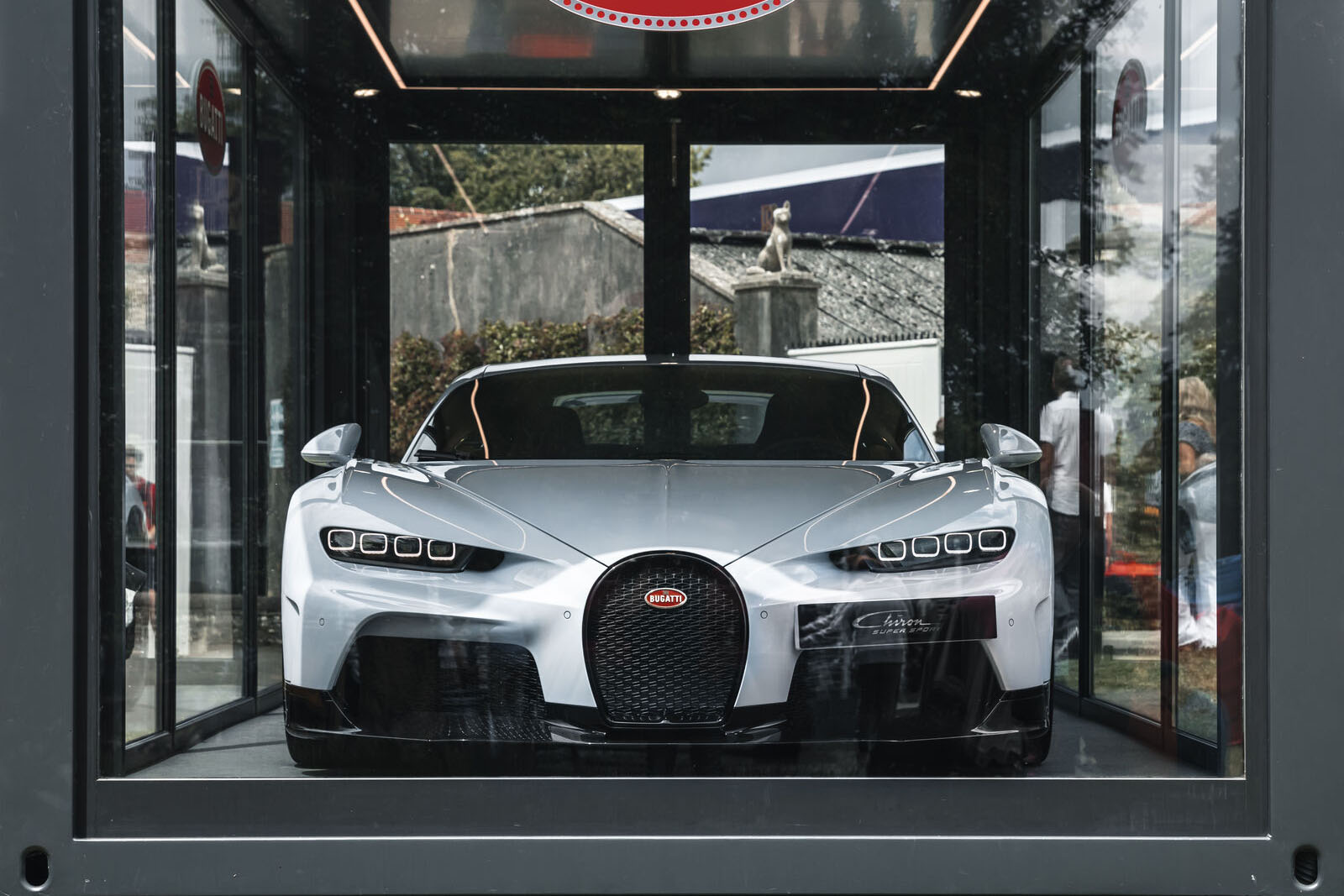 But probably the ultimate evolution of the Bugatti Chiron is put on display behind glass, the stunning, white Chiron Super Sport that was created purely to reach the highest top speed possible as an ultimate grand touring car is present at Goodwood too, and the numbers are mindblowing, to say the least … an 8-Liter W16 engine, 1,600 PS, quad-turbocharged, 0 to 200 km/h in just 5.5 seconds, in a mere 12.1 seconds the driver can reach 300 km/h … and then we get to the top speed … 440 km/h!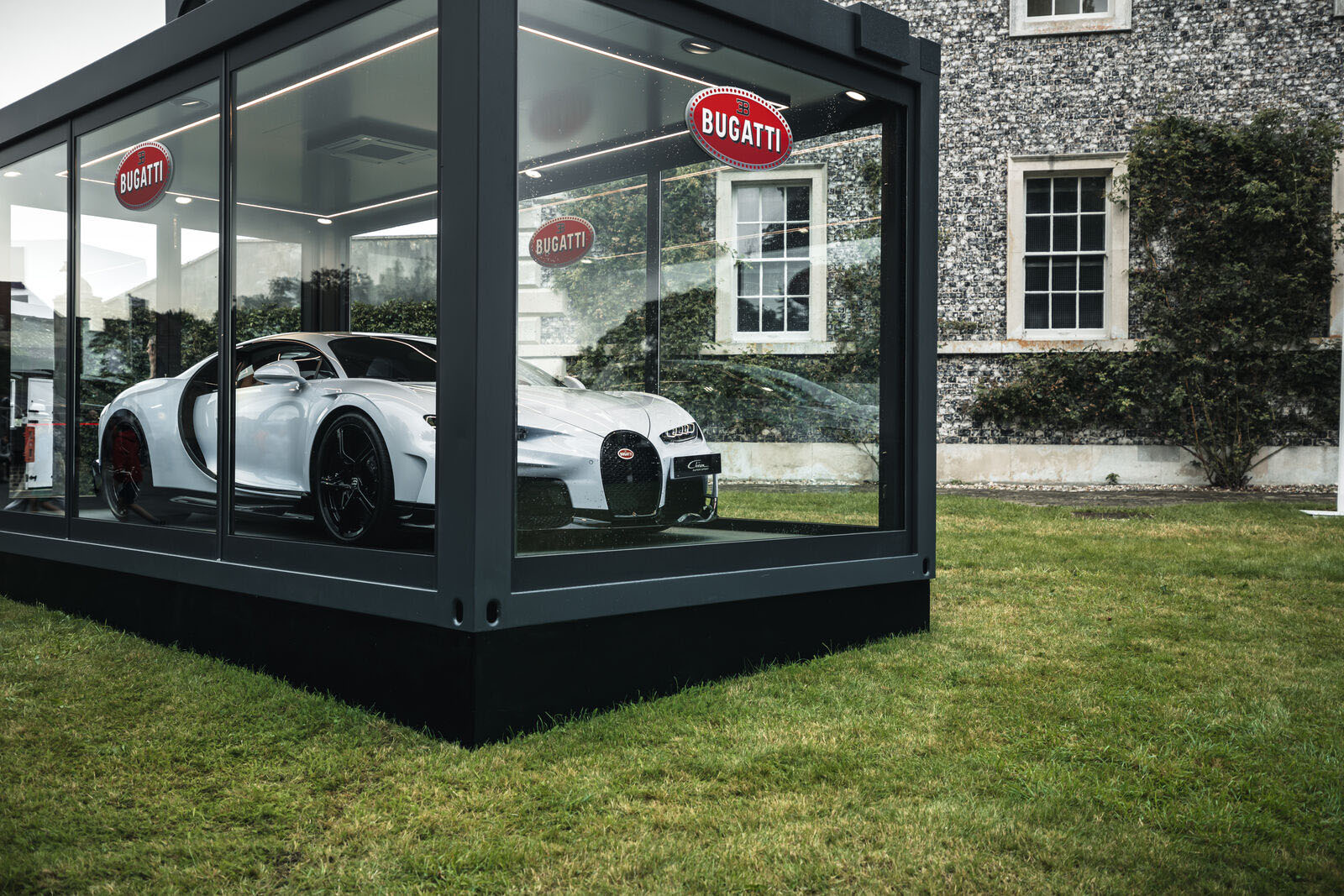 Lengthened by 25 cm compared to the 'normal' Bugatti Chiron, the Super Sport brings the longtail design to Molsheim for improved stability at those impressive speeds, production of this ultra-fast hypercar will start soon with deliveries intended to happen by early 2022 … at €3,200,000 each … and that's before VAT mind you.