It's rare to see or hear of a Bugatti crash because for one, they are extremely rare cars and for another, they usually sit in a big garage as part of a collection.
Not so for this Bugatti, however. In a one-off paint job by the Royal Porcelain factory in Germany, this Bugatti Veyron Grand Sport Vitesse was taking part in a top speed event with the Supercar Owners Club in Switzerland.
And as it took place on the runway at Gstaad Airport, a private airport for the wealthy in the Swiss Alps, the driver had plenty of room to get the car going pretty fast. The only runway at the airport is 4,590 feet long (0.86 mile) and 130 feet wide in total.
https://www.instagram.com/p/CEwdIvFAMOk/?utm_source=ig_web_copy_link
Unfortunately, it seems that the owner of the car either panicked at the speed he was going at the braking line, or something went wrong. A few puffs of smoke, even a small lockup at one point means that he was threshold braking as hard as he could.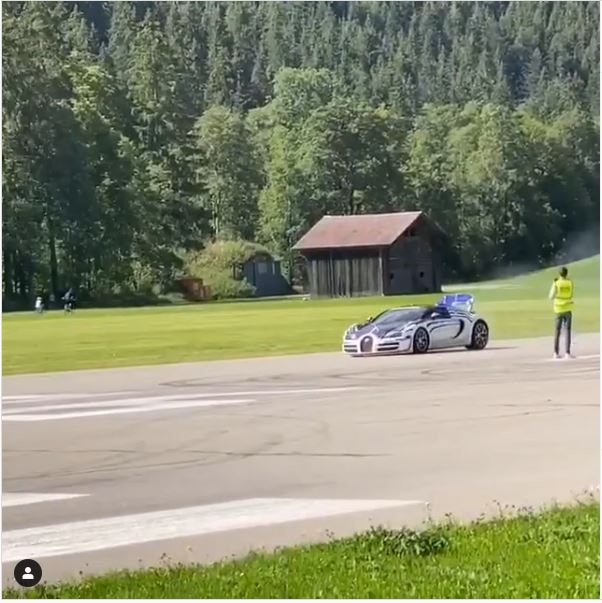 This is extremely peculiar, as there is no known setting for the Veyron where the ABS is turned off. It is possible, however, as with any car, to overheat the brakes and have some brake fade.
Whatever the case, it's a fortunate thing that the only things damaged in this crash are the owners' pride and a staw bale.