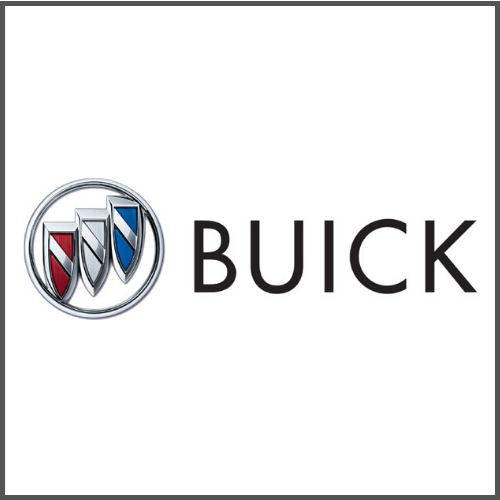 Buick, formally the Buick Motor Division, is an upscale automobile brand of the American manufacturer General Motors (GM). For much of its existence in the North American market, Buick has been marketed as a premium automobile brand, selling luxury vehicles positioned above GM's mainstream brands, e.g. Chevrolet, while below the flagship luxury Cadillac division.
The current Buick logo, introduced in 2002, is all silver, highlighting the elegance of the brand. The emblem features gradient shades of grey to give it a more eye-catching look. However, the original colors of the tri-shield were red, white and blue in honor of the Scottish Buik family coat of arms.
Buick has tried many emblems throughout the history, but most of them have been based on the coat of arms of the Buick (Buik) family, coming from Scotland. In 1960 the three shields appeared on the logo for the first time to represent the company's lineup of three models – LeSabre, Invicta and Electra. The current three shields keep the brand's traditions, but are designed in different shades of silver and feature plain diagonal lines that used to be checkered on earlier versions. The silver circle around the shields completes the modern Buick emblem.
The silver color in the Buick logo stands for purity, dignity, sophistication and grandeur – whereas the black color represents the dynamic attitude and excellence of the company.