Canoo EV is one of those electric vehicle manufacturers that hasn't been as up front and in the news as much. This is mostly because their aim for the EV is to provide safe, efficient, and most importantly affordable transport for everyone.
What they are known for, however, is their "skateboard" chassis and powertrain combination. Being completely modular, it can be fitted with anything from a van body, which is their first combination of skateboard and body, down to a roadster body like an Alfa Romeo 124 Spider Abarth.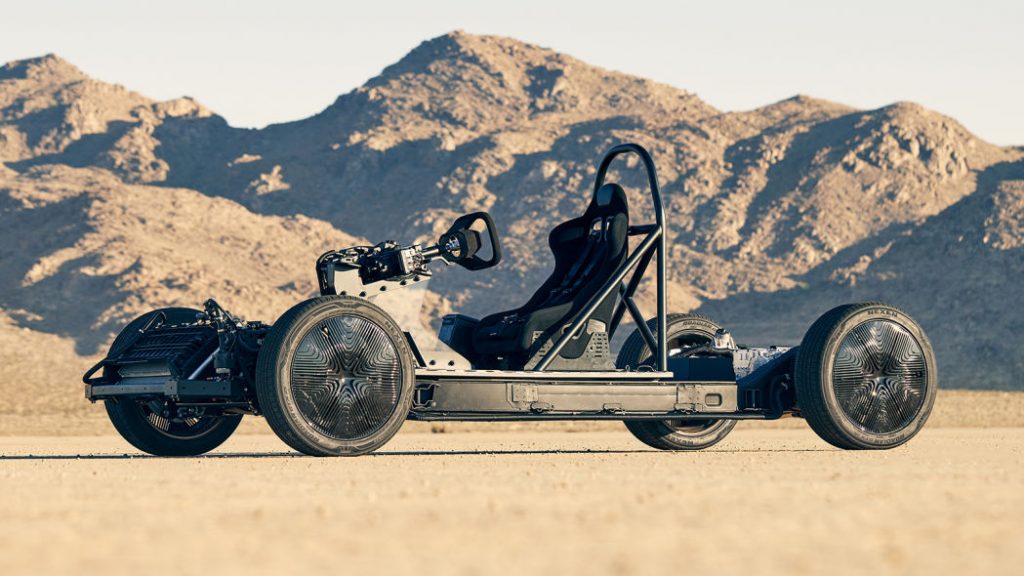 So, to prove that their skateboard chassis is viable for pretty much any car and body type, they decided it would be a great idea to not make it into a car at all. Instead, they made it into a go-kart named the SkateKart.
Canoo EV quite literally slapped on a steering wheel, a roll hoop, some pedals, and sent race driver Sara Price for a little scoot around a dry lake bed in California.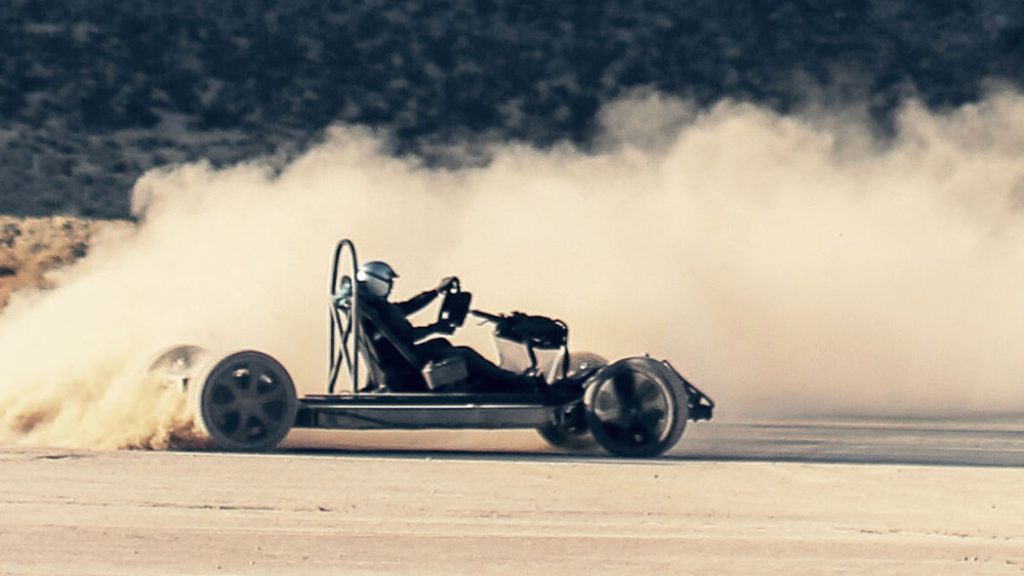 And by little scoot, we mean she bloody sent it.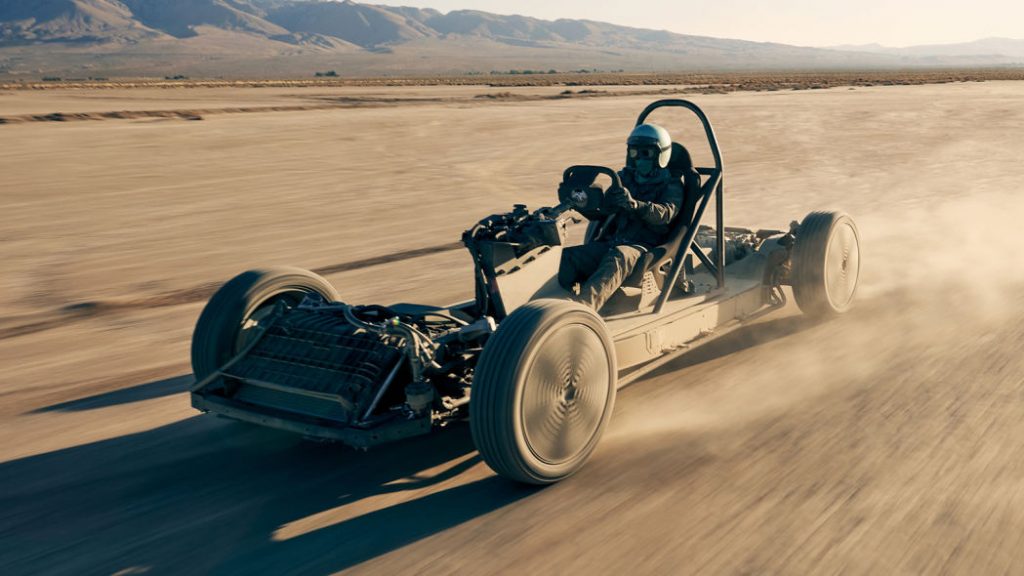 The skateboard is also by no means a wimp in the power department. A permanent magnet electric motor generating the equivalent of 300 BHP powers the car, and can be set up as a front-wheel drive, rear-wheel drive, or a supercar level 600 BHP dual-motor all-wheel-drive chassis.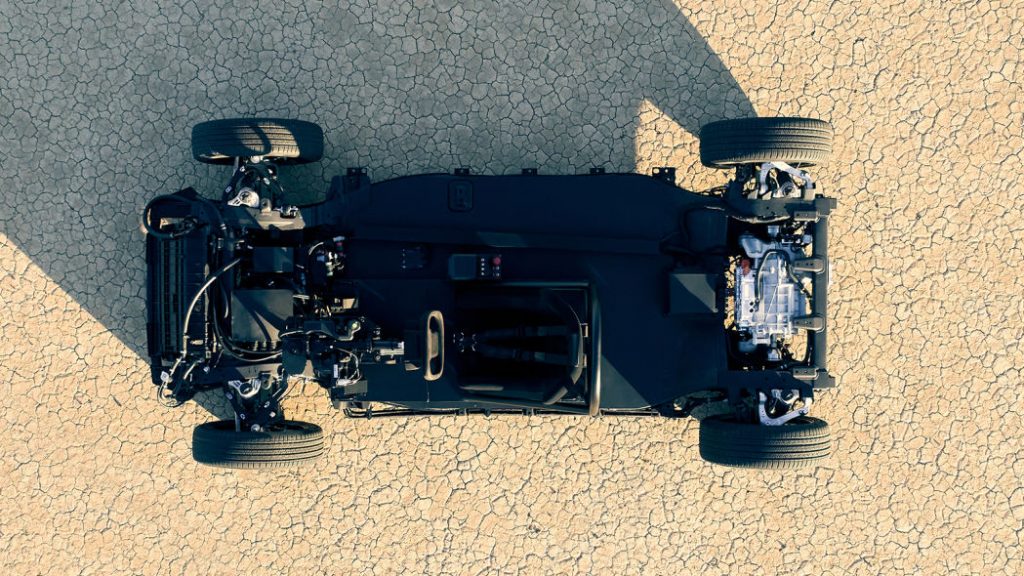 It's the 600 BHP version that powers the SkateKart. As well, the batteries and motors are all liquid-cooled, and the batteries hold 80 kWh of power. This gives a claimed range of 250 miles, and for safety reasons, they electronically limit the top speed to 125 MPH… at least for the van body and the SkateKart prototype demonstrator, unfortunately.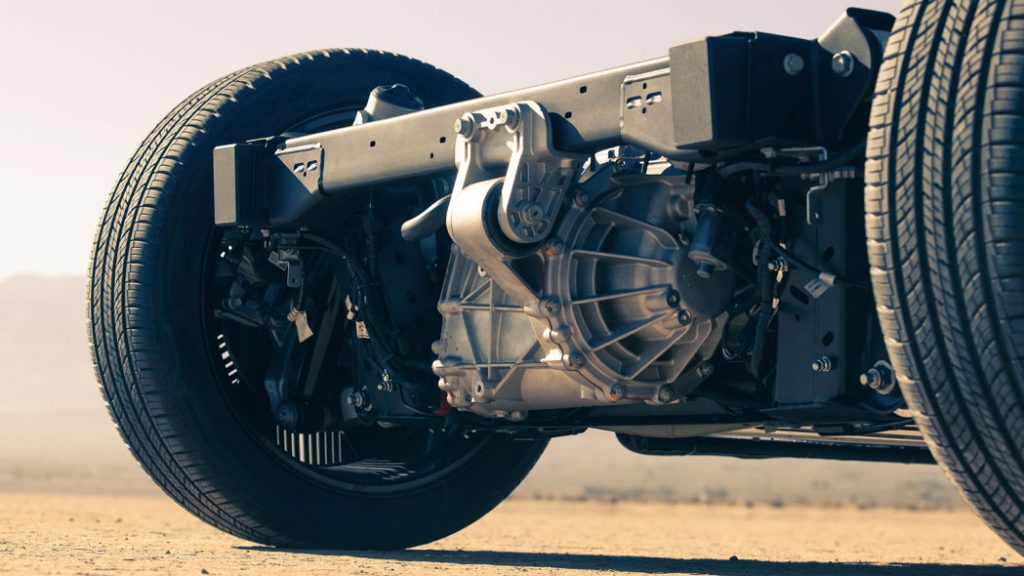 With the 600 BHP future vehicles, we'll just have to wait and see what they can actually reach without the limiter put on!