The original Bugatti EB110 debuted on September 15th, 1991 – the date of company founder Ettore Bugatti's 110th birthday. But it wasn't until almost a year later that Bugatti unleashed the full potential of the EB 110's quad-turbocharged 3.5-liter V12. The 603-horsepower (449-kilowatt) EB110 Super Sport (or, SS) showed face for the first time at the 1992 Geneva Motor Show.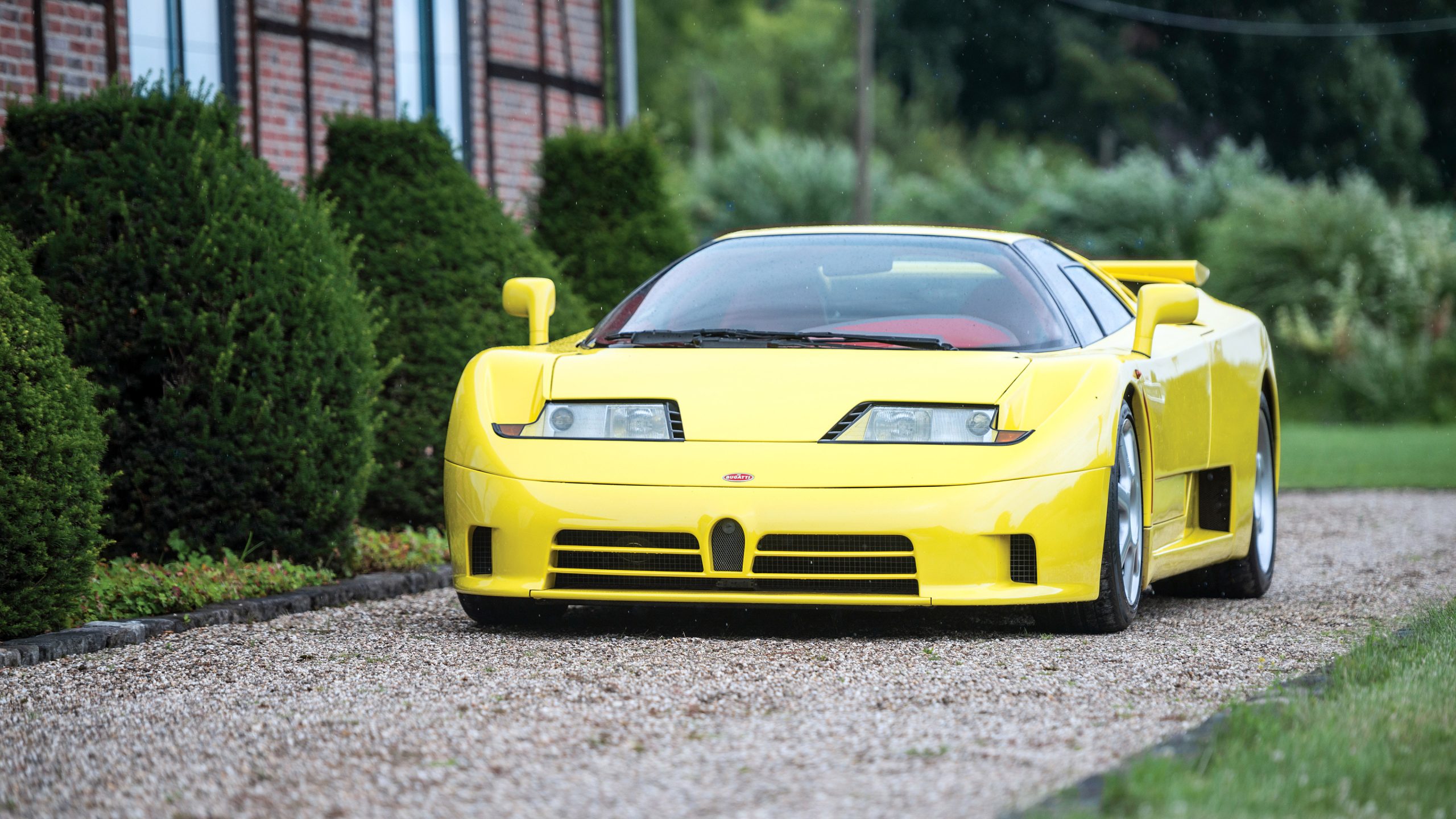 Visually, not much changed over the standard EB110. The SS model didn't lose the conventional 110's Marcello Gandini-designed flat and broad characteristics, especially on the front fascia, but gained some additional aerodynamic cues. Most of the upgrades were underhood; the same 3.5-liter V12, now with a reprogrammed ECU, bigger injectors, and a free-flowing exhaust system, produced more than 60 horsepower more than the stand EB 110 (541 hp). The Supersport was also lighter, too, shedding 330 pounds (150 kilograms) over the 110 GT.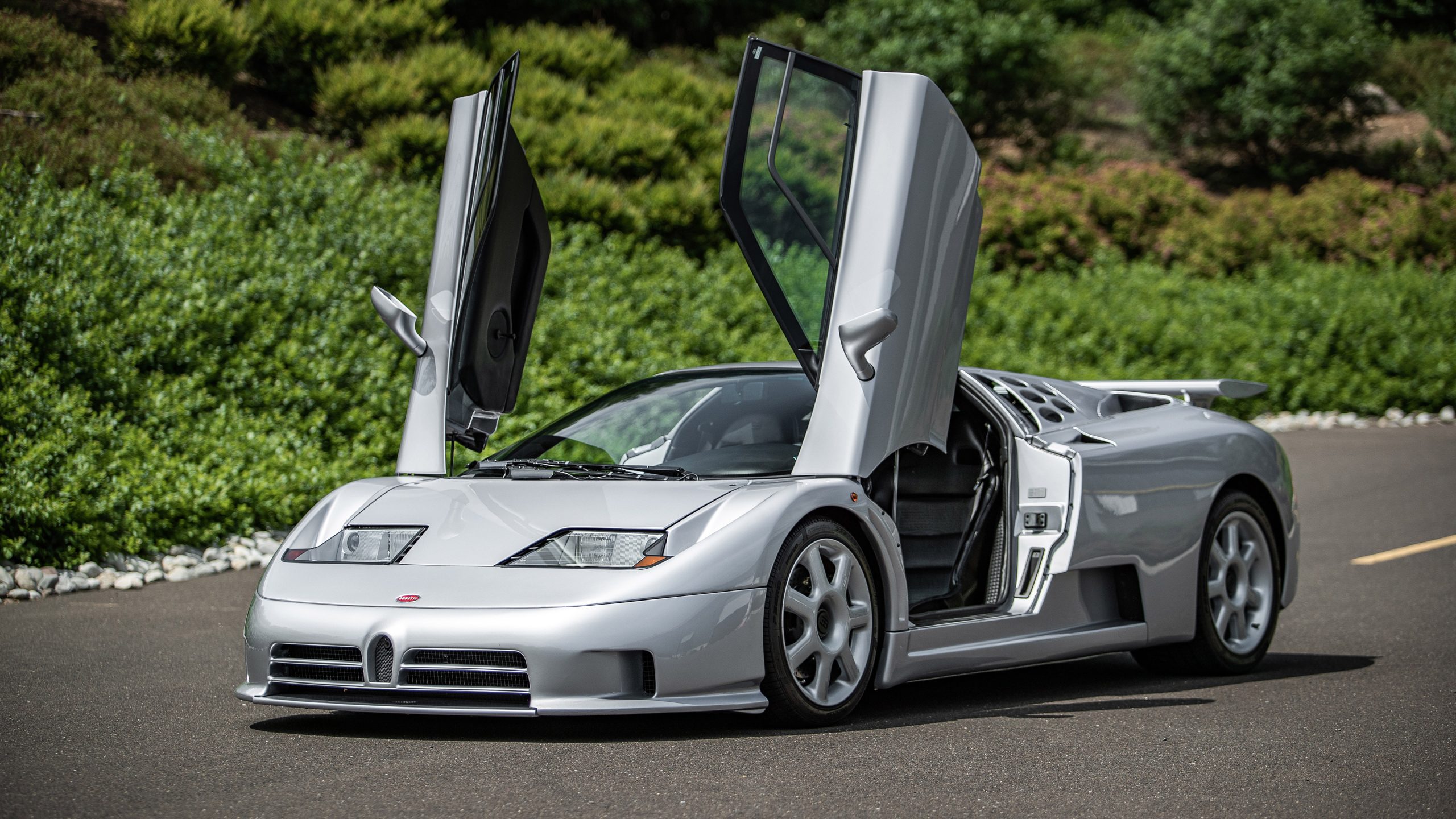 From a standstill, the EB110 SS could sprint to 62 miles per hour (100 kilometers per hour) in 3.2 seconds. Flat out, it would continue on to a top speed of 221 mph (355 kmh). The McLaren F1, with its 231 mph (372 km/h) top speed, was technically faster, but the EB 110 SS remained in the top speed record conversation. And it received some much-needed celebrity backing later in life.