Ford Motor Company developed the Ford GT to commemorate their 100th anniversary. The GT40 Concept they unveiled at the 2002 North American International Auto Show, debuted with a look and prestige that honors the company's legendary 24-Hours-of-Le-Mans-winning GT40 race car in the 1960s. By the end of 2004, production on the Ford GT started.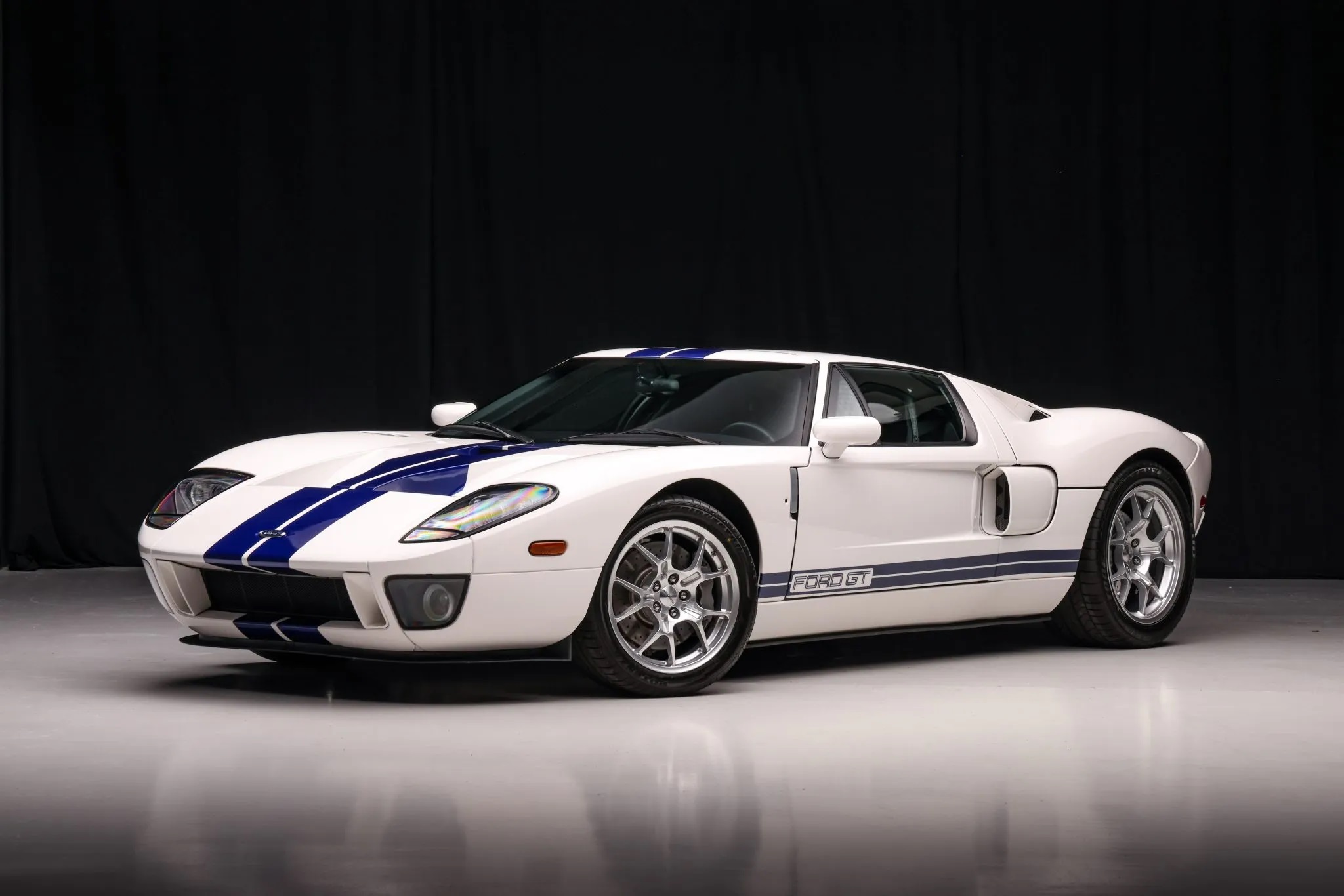 Ford Motor Company had a tough task of creating a proven successor to the highly praised GT40. The Ford GT supercar's design instantly stirs up images of the glorious Ford GT race cars from the 1960s. Yet a new presentation features all-new dimensions and a contemporary, striking interior – as well as epic engineering stories of how high-tech methods helped preserve a classic for.
At the heart of the Ford GT is an all-aluminum, 5.4-liter, V-8 engine equipped with a Lysholm twin-screw supercharger. The powertrain is capable of generating a breathtaking 550 horsepower and 500 pound-feet of torque. With a 0-60 acceleration of just 3.3 seconds and a top speed of 205 mph, the Ford GT manage to put itself on the same echelon as the Carrera GT from Porsche and the Mercedes-McLaren SLR. Over 4,000 examples of the the Ford GT during its two year production run from 2004 to 2006.
Photo Source: Bring A Trailer