The Lamborghini Reventon, revealed at the 2007 Frankfurt Motor Show, was the priciest Lamborghini road car ever created and only 20 coupes were made. The vehicle shares its mechanical components with the LP640 Murciélago but its exterior and interior were completely redesigned to mimic that of an F15 Fighter Jet.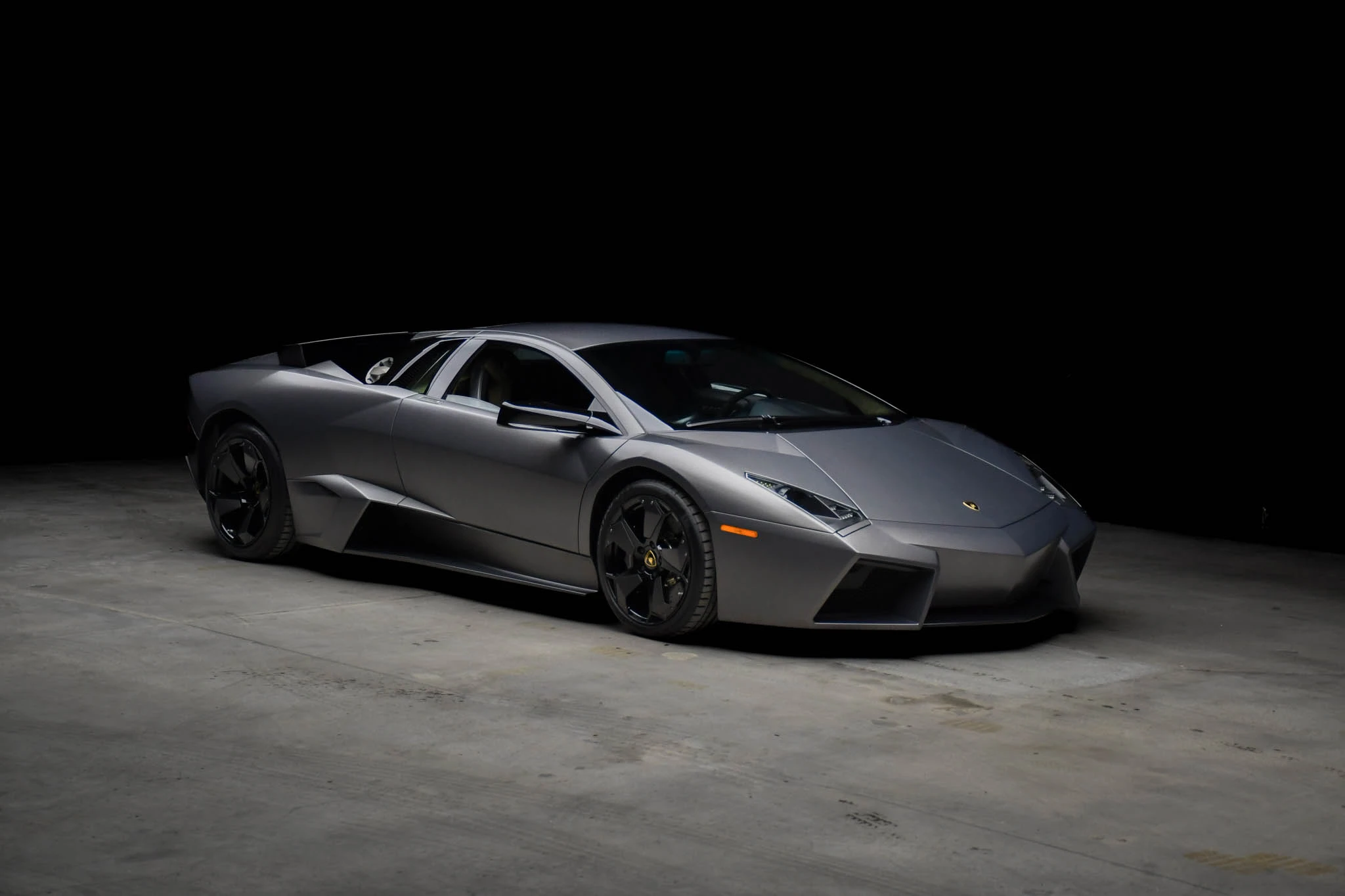 With a 6.5 litre naturally aspirated V12 engine, it delivers a minimum of 641bhp at 8000rpm, which is 10bhp more than the Murciélago due to the increased use of carbon fibre composites. The Reventon can reach a top speed of 211mph, uses a 6-speed e-gear semi-automatic gearbox, and the same AWD system found in the Murciélago.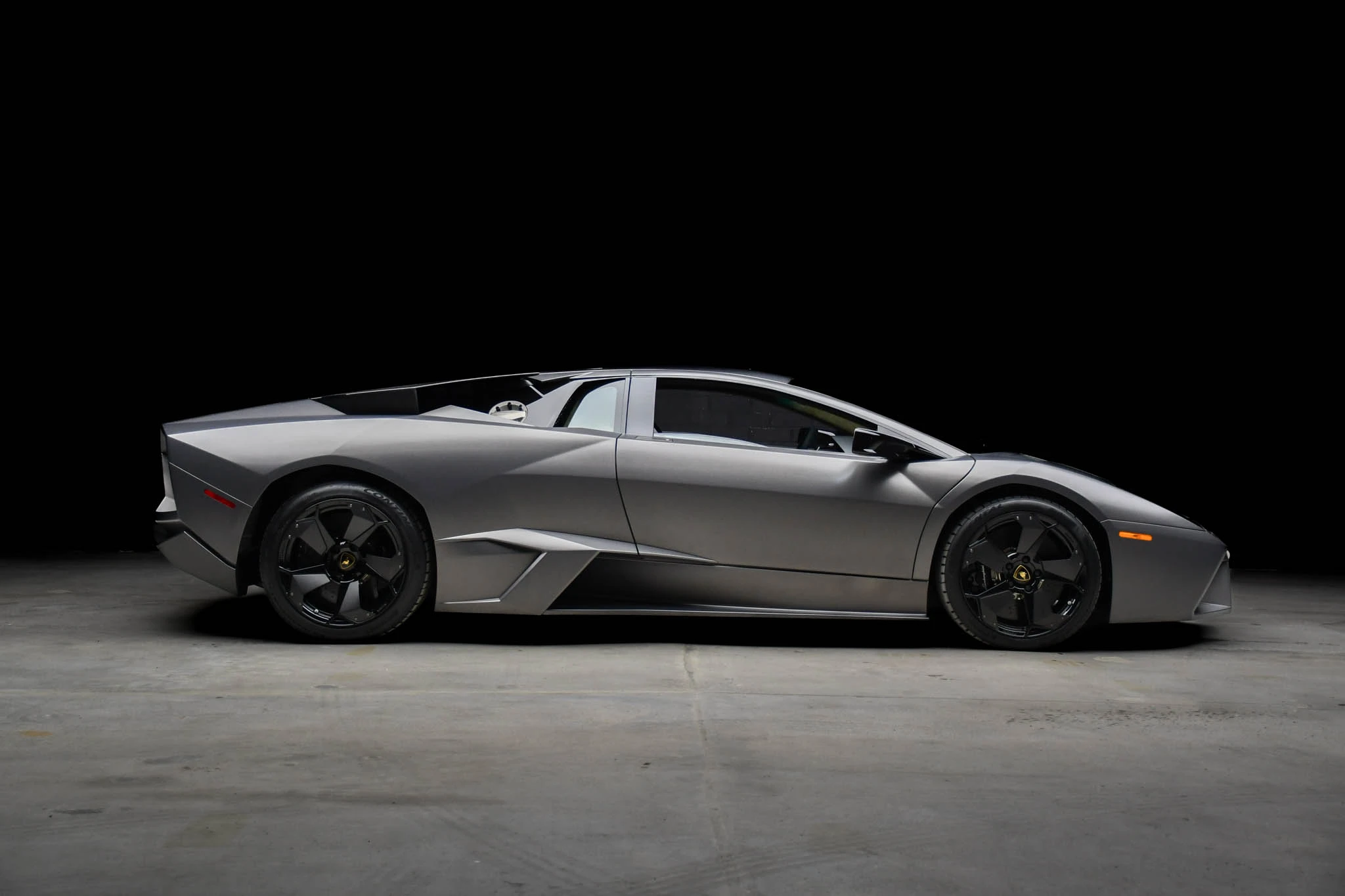 All Reventons were finished in the same 'Reventon' Grey, which imitates the paint used on F15 Fighter Jets. The cutting-edge TFT liquid crystal dash display of the Reventon's interior is aerospace-themed, and can transform from a digital display to a quasi-analogical display with a button press.
Photo Source: Bring A Trailer