Ferrari unveiled the SA APERTA at the 2010 Paris International Motor Show as a special limited-edition model, restricted to just 80 units in honor of Pininfarina's 80th anniversary. The "SA" designation pays tribute to Sergio and Andrea Pininfarina, whose work has been integral to Maranello's most successful road cars.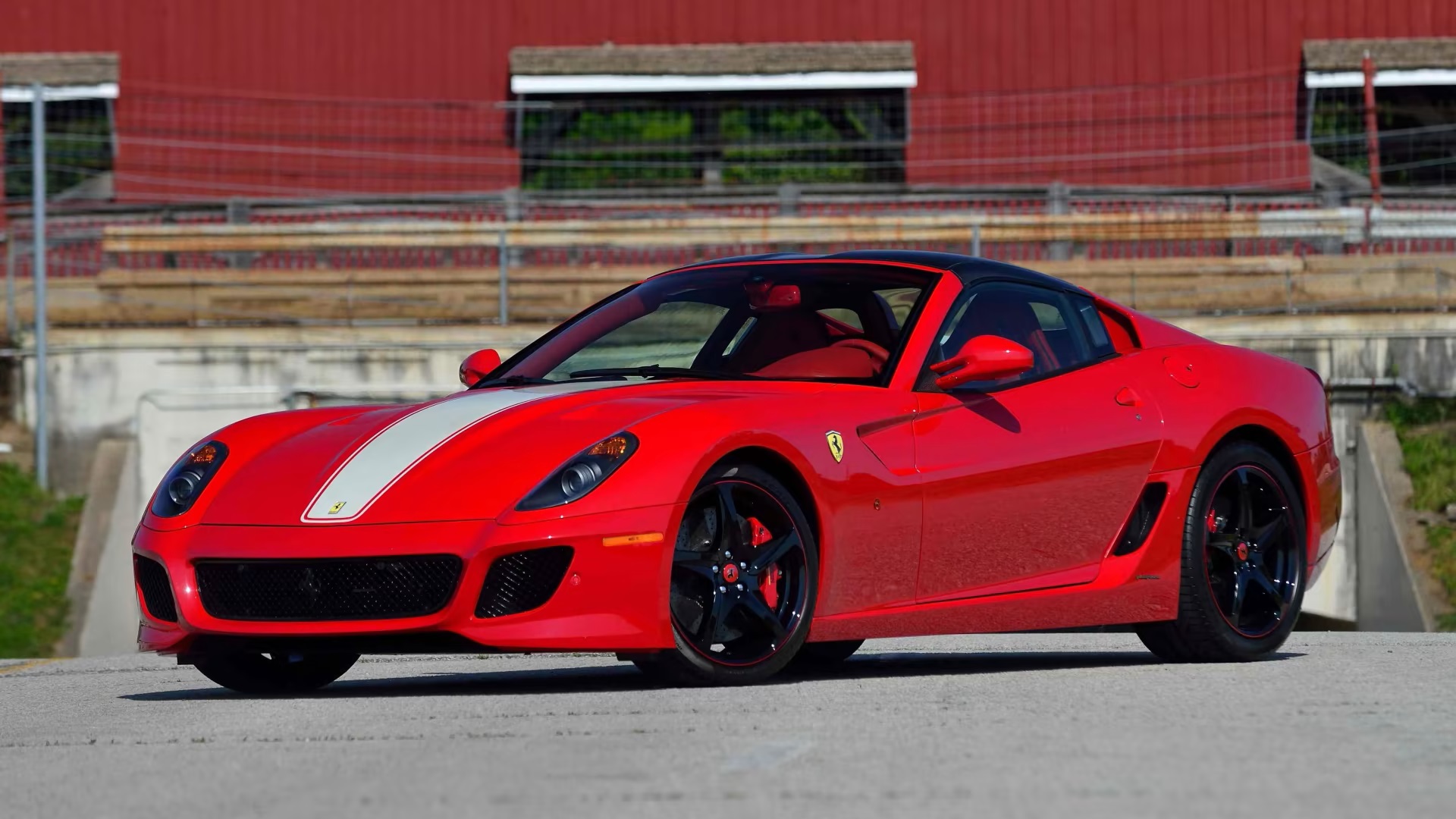 The SA Aperta packs a 6.0L V-12 engine that revs eagerly to an exhilarating 8,500 RPM redline, delivering a robust 661 HP and 488 lb-ft of torque, mirroring the GTO. It employs a paddle-shifted 6-speed F1 Superfast transmission, offering lightning-quick 60-millisecond upshifts and 120-millisecond downshifts. The Manettino-adjusted F1 Trac magnetorheological suspension and formidable Brembo carbon-ceramic disc brakes, inherited from the GTO, ensure outstanding performance. Consequently, the SA Aperta matches the GTO's 3.35-second 0-60 MPH sprint and boasts a top speed of 208 MPH.
Crafted by Ferrari Centro Stile in collaboration with Pininfarina, every aspect of the SA APERTA showcases meticulous craftsmanship, utilizing premium materials such as leather, carbon-fiber, and Alcantara throughout the interior, from the dashboard to the spacious trunk.
Source: Mecum Auctions