Hennessey is claiming to have produced a hypercar that "inspires driving confidence at all speeds with the accuracy and feedback-rich responses of a race car." and "will ensure the F5 offers a world-class driving experience." – per the Hennessey website. These are very bold aspirations however, Hennessey has produced an extremely rigid chassis, one of the world's stiffest.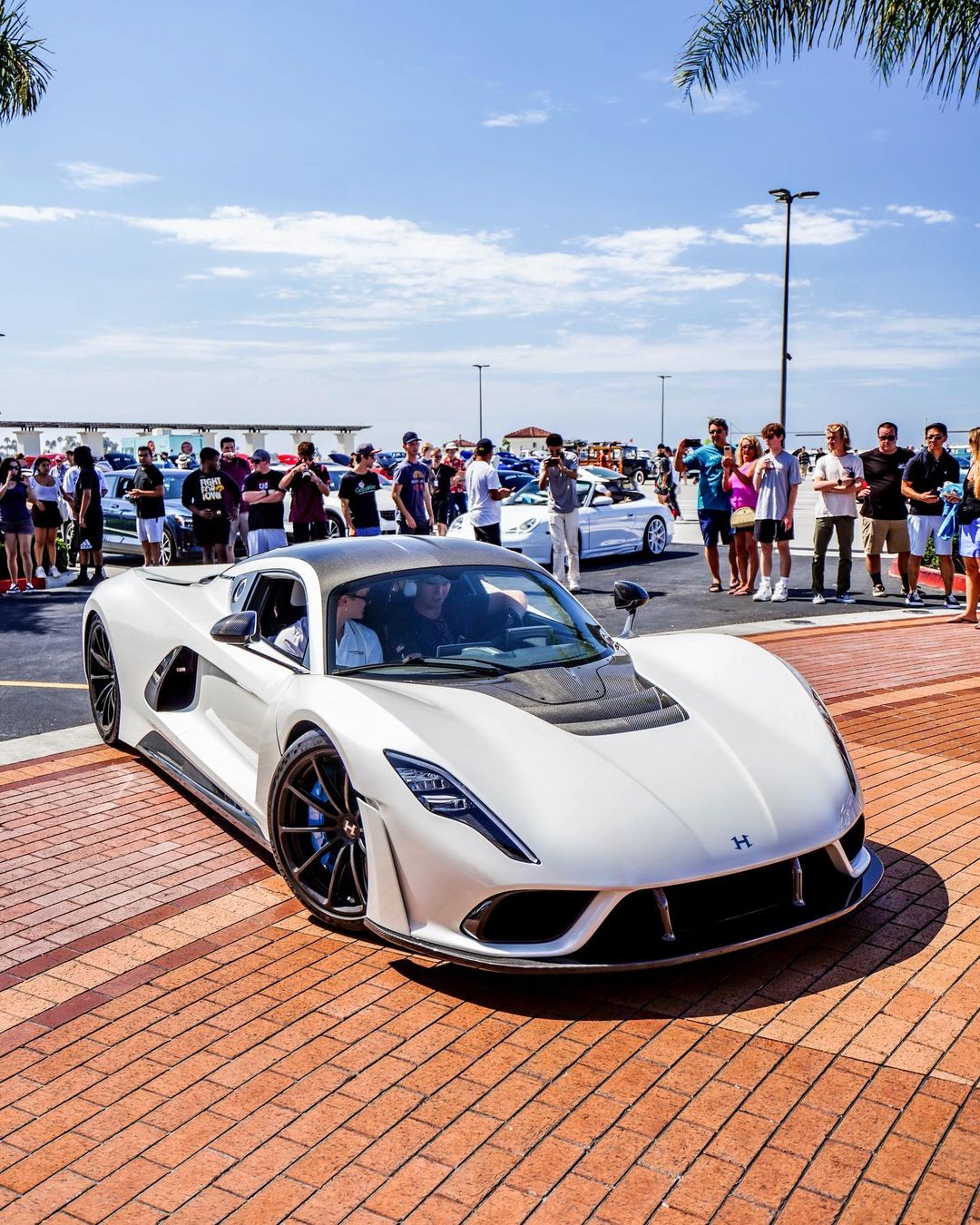 This Venom F5 is powered by a 7.6L twin-turbocharged V8 engine is capable of producing 1,600-horsepower @ 7,200 rpm and 1,300 lb-ft of torque at 4,400 rpm. Amongst other things, the performance of this engine will be a determining factor in whether the Venom F5 can achieve its target of being the first production car that is capable of reaching a top speed of more than 300 mph.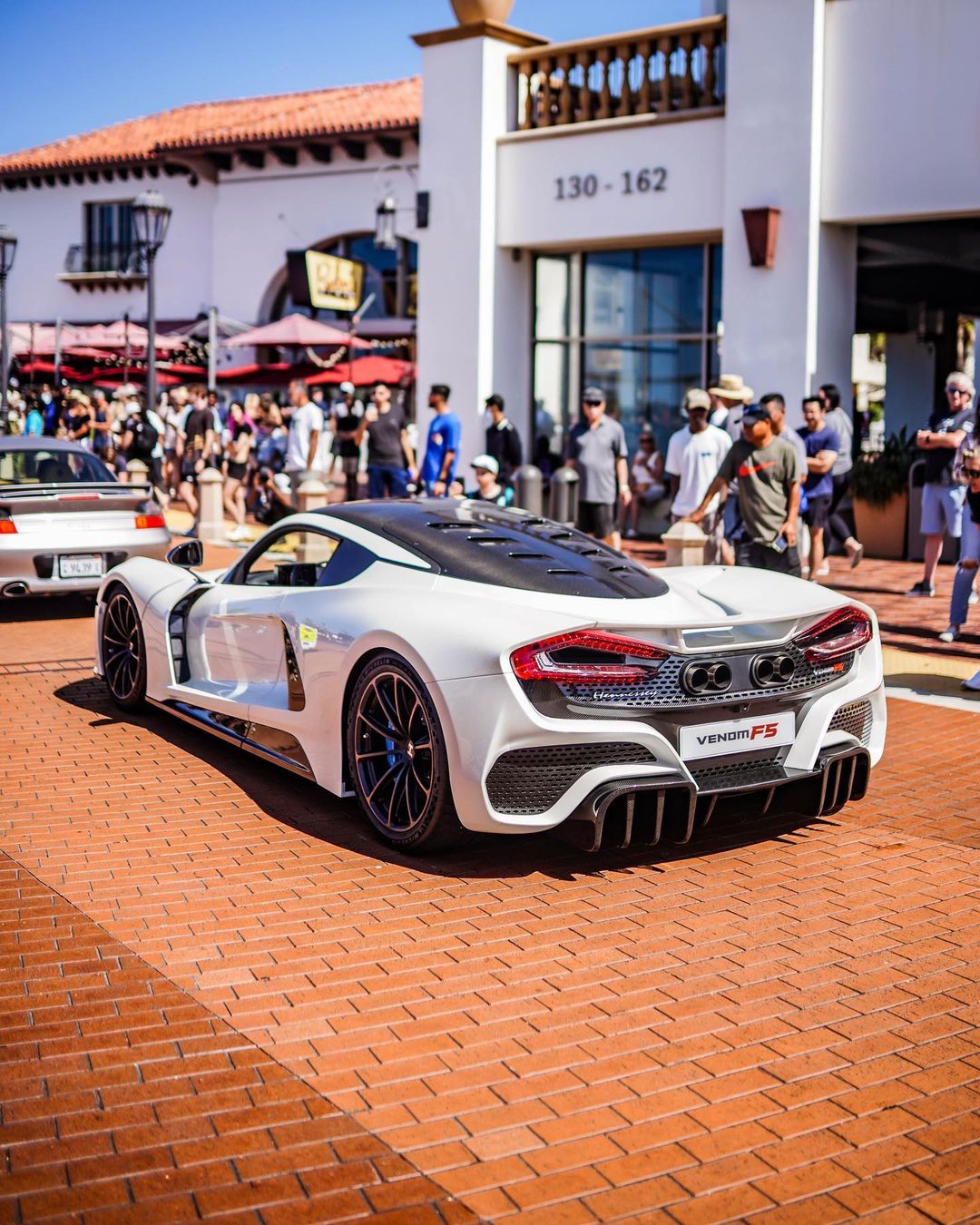 The Venom F5's engine is able to produce these figures thanks in huge part to its billet aluminium machined engine block with steel cylinder sleeves, precision ball bearing twin turbos with billet compressor wheels, stainless steel turbo headers, and a dry sump oiling system. Hennessey's relationship with Shell and Pennzoil ensured that the engine received the appropriate treatment of lubricants to provide maximum efficiency and protection (aka not blowing up).
Photo Source: South OC Cars and Coffee (@southoccarsandcoffee)