Hennessey Debuts Bugatti Killer: Venom F5
Today marks the debut of the Hennessey Venom F5. Hennessy has made 12 F5's eligible for purchase in the American market and 12 available in the International market. The Venom F5 made its debut for purchase at 12:00 PM Central Time today, per CarandDriver.com.
Hennessey is aiming for the world's fastest production car title with a speed target of 311mph (500kph). This 2.1 million dollar piece of mastery is powered with a 6.6L twin-turbocharged V8 engine, capable of 1,817hp.  
The F5 uses a full carbon fiber monocoque construction weighing just 190lbs (86kg). With such ultra-lightweight materials and more than 3,000 bespoke parts, the F5 has a power-to-weight ratio of 1.34hp-per-kg (1,298 hp-per-ton).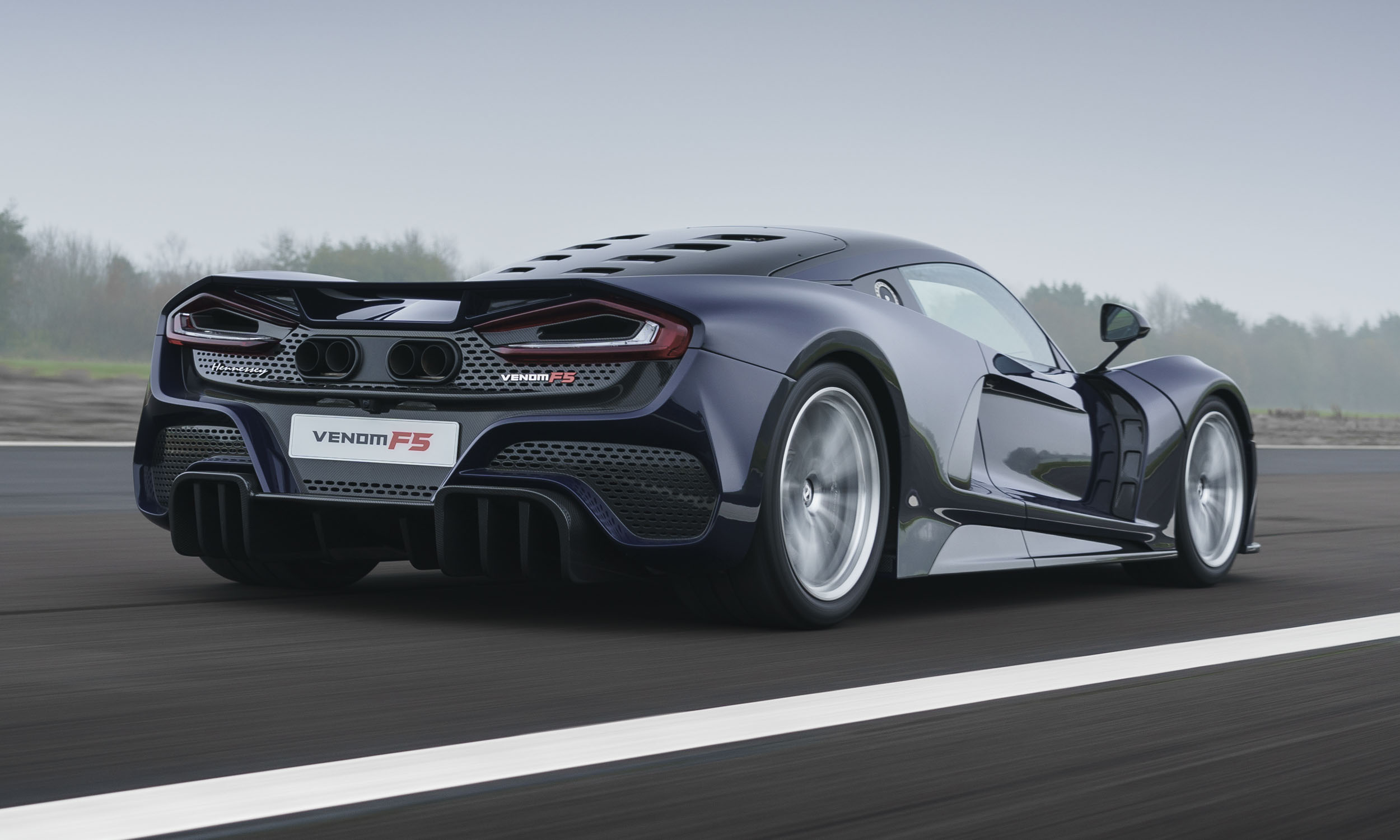 Hennessey is claiming to have produced a hypercar that "inspires driving confidence at all speeds with the accuracy and feedback-rich responses of a race car." and "will ensure the F5 offers a world-class driving experience." – per the Hennessey website. These are very bold aspirations however, Hennessey has produced an extremely rigid chassis, one of the world's stiffest. 
At this time, Hennessey is still giving you the opportunity to "Apply to reserve" per their website. Keeping in mind, there will only be 24 F5's produced, you will want to act swiftly in getting your application in.