It seems we come across several Cobra's owned or closely related to Carroll Shelby lately, only a while ago we published an article on the only surviving 1966 SHELBY COBRA 427 SUPER SNAKE, a few weeks before that we featured Carroll Shelby's personal 427 Cobra that just sold for $5,940,000 at an auction in January 2021, and now we find yet another milestone car: a 1965 Daytona Coupe that was commissioned by Carroll Shelby himself on an original 1960s roadster chassis.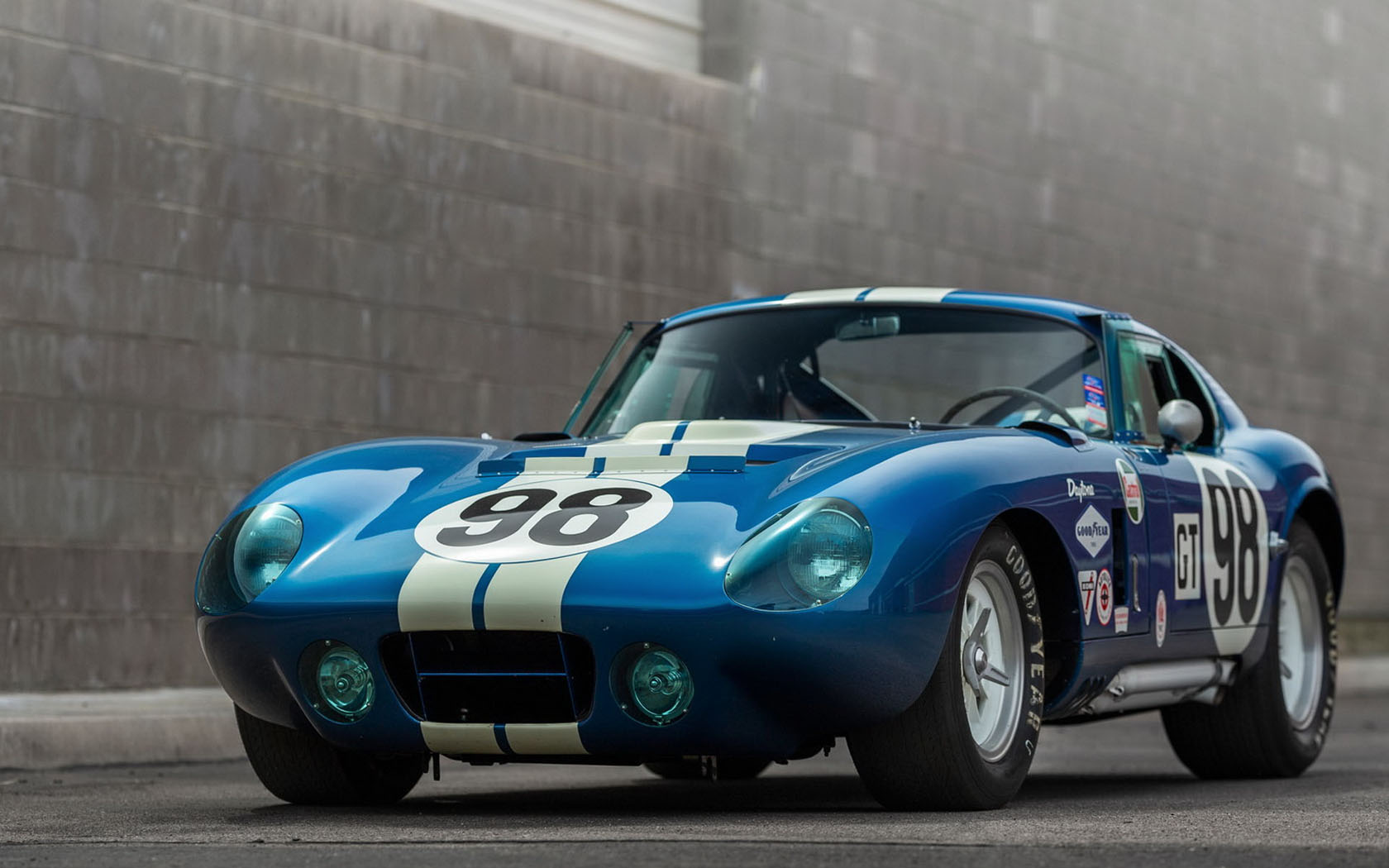 But chassis CSX 2469 comes with a story, it didn't start life as a Daytona Coupe … let me explain this: back in 1964 a prototype for the Cobra related Daytona Coupe was built in the United States, more precisely at the Shelby American race shop in Venice, California, on chassis CSX 2287. The first race won by a Daytona Coupe was with this very car in the GT Class at the 12 Hours of Sebring in 1964, she would continue to rack up an impressive race history at Daytona, Sebring, Reims, Spa Francorchamps, Oulton Park TT, Le Mans, Tour de France, and on the Bonneville Salt Flats.
At the Bonneville Salt Flats, chassis CSX 2287 set 25 USAC/FIA world records in November 1965, after that the car was reconditioned and sold. CSX2287 was preserved and mechanically reconditioned, but not restored, to become part of the permanent collection at the Simeone Foundation Automotive Museum in Philadelphia, PA, USA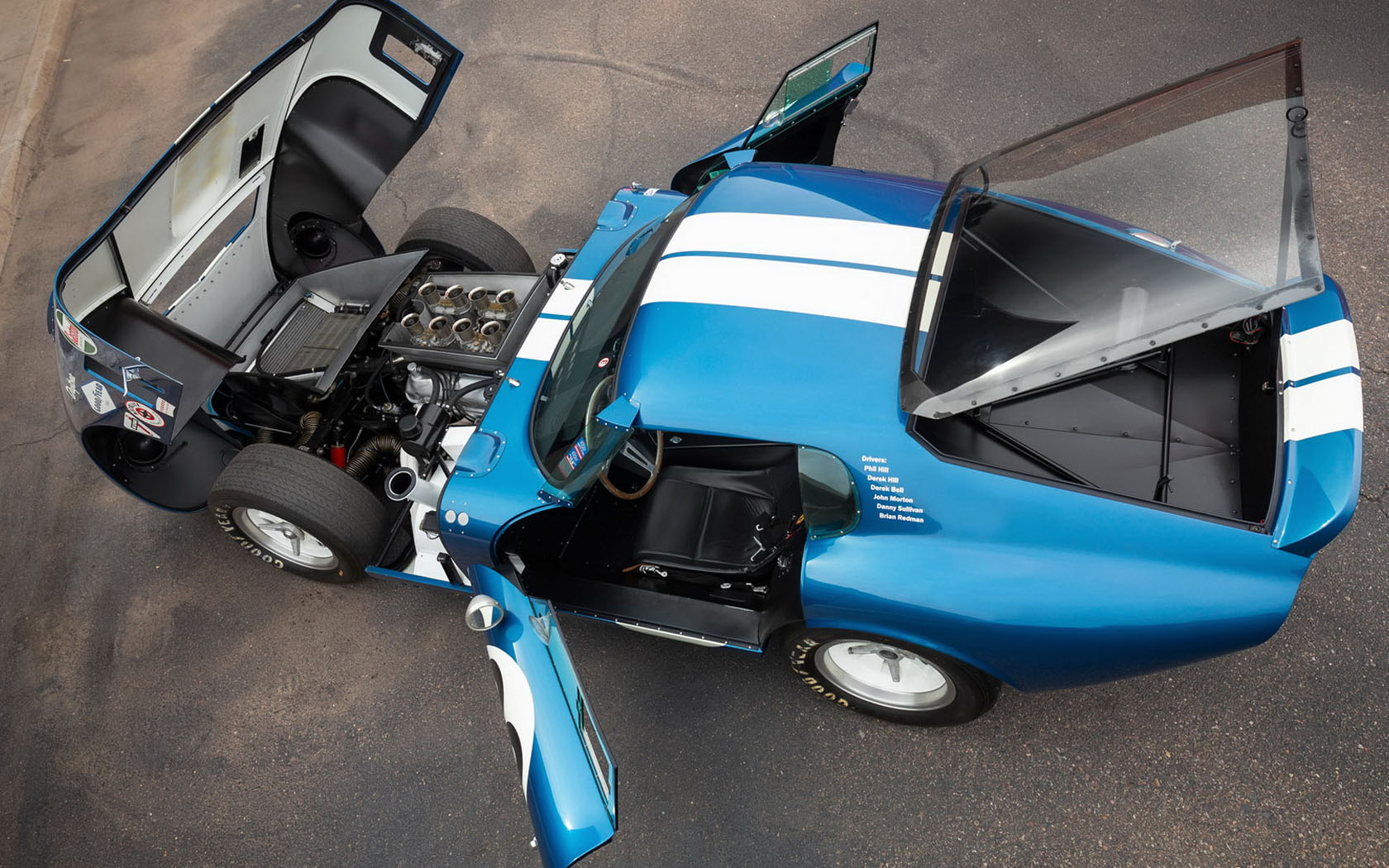 Five more 'original' Daytona Coupe were built in Modena, Italy by Carrozzeria Gransport, after a phone call from Carroll Shelby to his friend Alejandro de Tomaso if he didn't know someone in Italy to build these Coupes, as all engineers in the US were supporting the roadster race cars after completing the first prototype. Carrozzeria Gransport would use chassis CSX 2299, CSX 2300, CSX2601, and CSX 2602. Just to get your head around some of the values of these cars, chassis CSX 2300 sold for $4,400,000 at an RM Auction back in August 2000, yes over 20 years ago, while chassis CSX 2601 did even better in 2009 when she changed hands for $7,250,000.
The final Daytona Coupe was built on chassis CSX 2286 after it was kept at the Shelby American race shop to be used as a template for the other four chassis, CSX 2286 and CSX 2287 were built side by side in 1964, the latter one would get the Daytona Coupe body installed, and CSX 2286 was used to modify the other four chassis when they came from the UK before they would be sent to Italy to receive their coupe body, Shelby wanted six cars to compete, so he sent chassis CSX 2286 as the last one to Carrozzeria Gransport.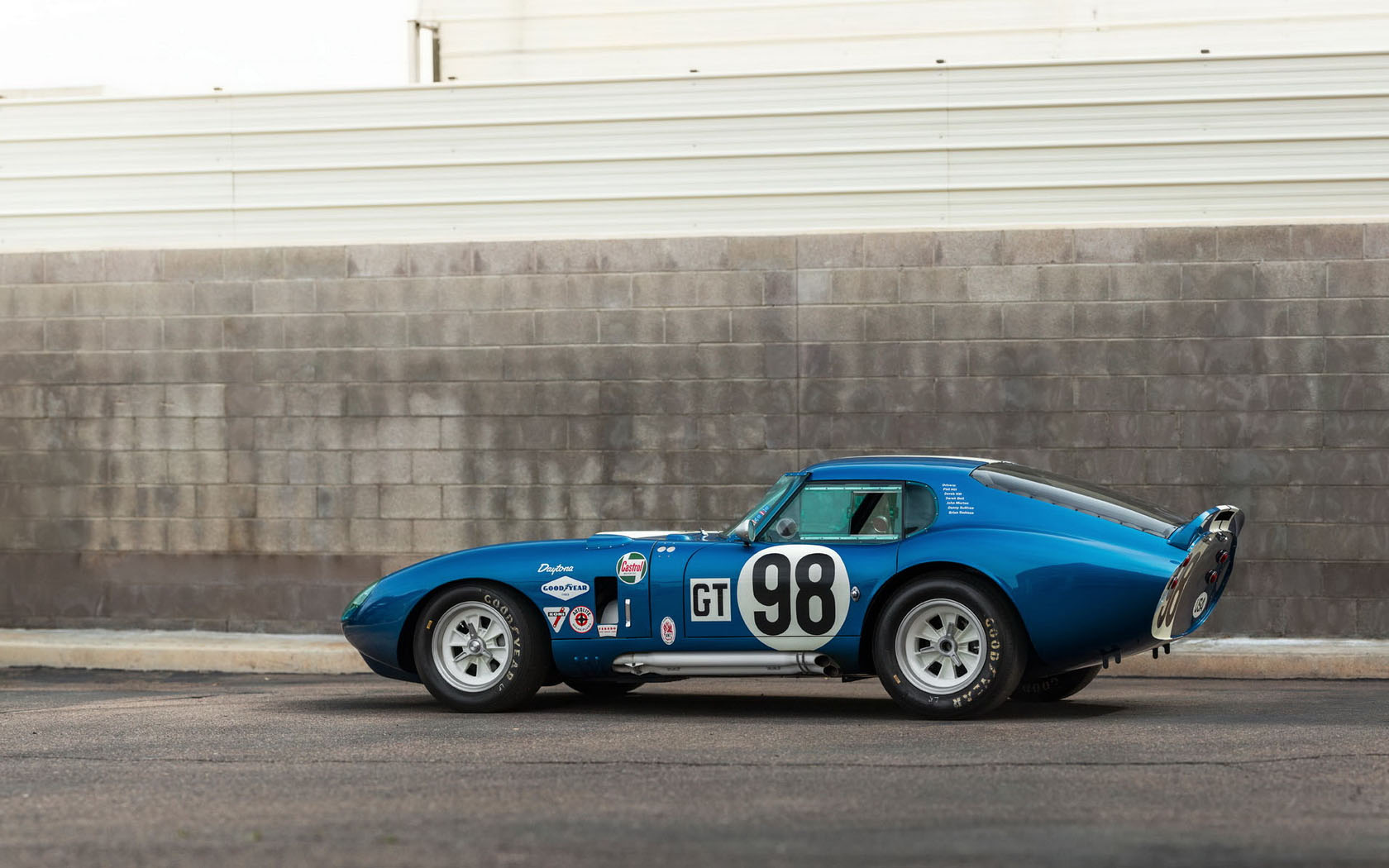 So what's up with chassis CSX 2469 then? On the FIA official paperwork for this car, she is listed as a 1964 G.T.Coupe that has been restored in 1997, but the original V8 engine with a capacity of 4,727cc (289ci) received a longer stroke to end up being 4,868cc (297ci) now, and an electronic MSD ignition was fitted … the sound from this engine must be amazing as they fitted a factory spec Daytona exhaust system.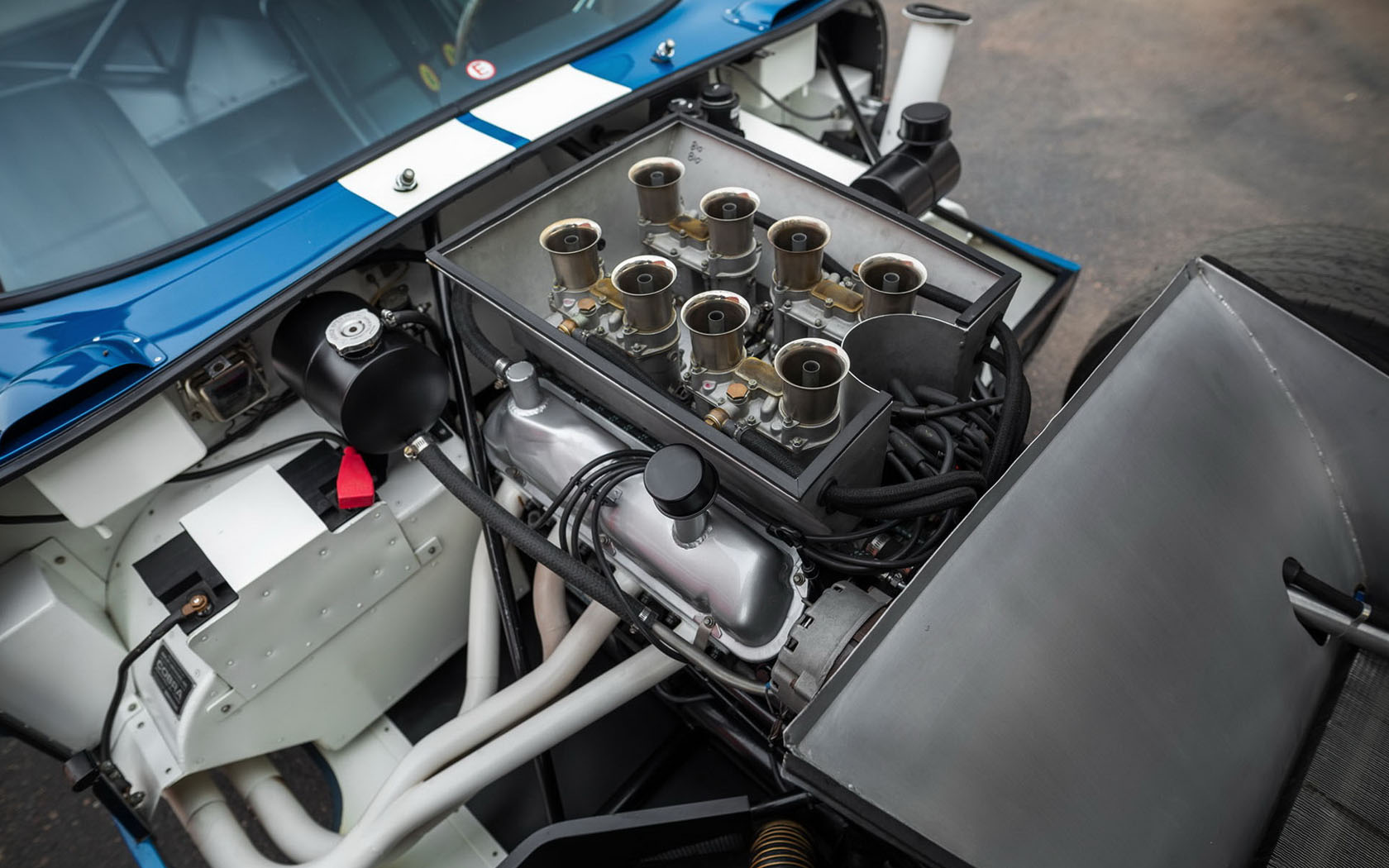 Chassis CSX 2469 has a very impressive racing history as a roadster, with drivers like Phil Hill, Derek Hill, Derek Bell, John Morton, and Brian Redman, this Cobra took the win at Laguna Seca and Goodwood before Carroll Shelby commissioned McCluskey to convert this car into a Daytona Coupe in the Nineties.
This one-off is now listed for sale by Worldwide Auctioneers, by the owner who bought her from Carroll Shelby himself, this is documented by paperwork from Carroll Shelby Enterprises, the car is also listed in the Shelby Registry off course, since there is no estimate listed online it is hard to tell how much this rare Daytona Coupe recreation is worth.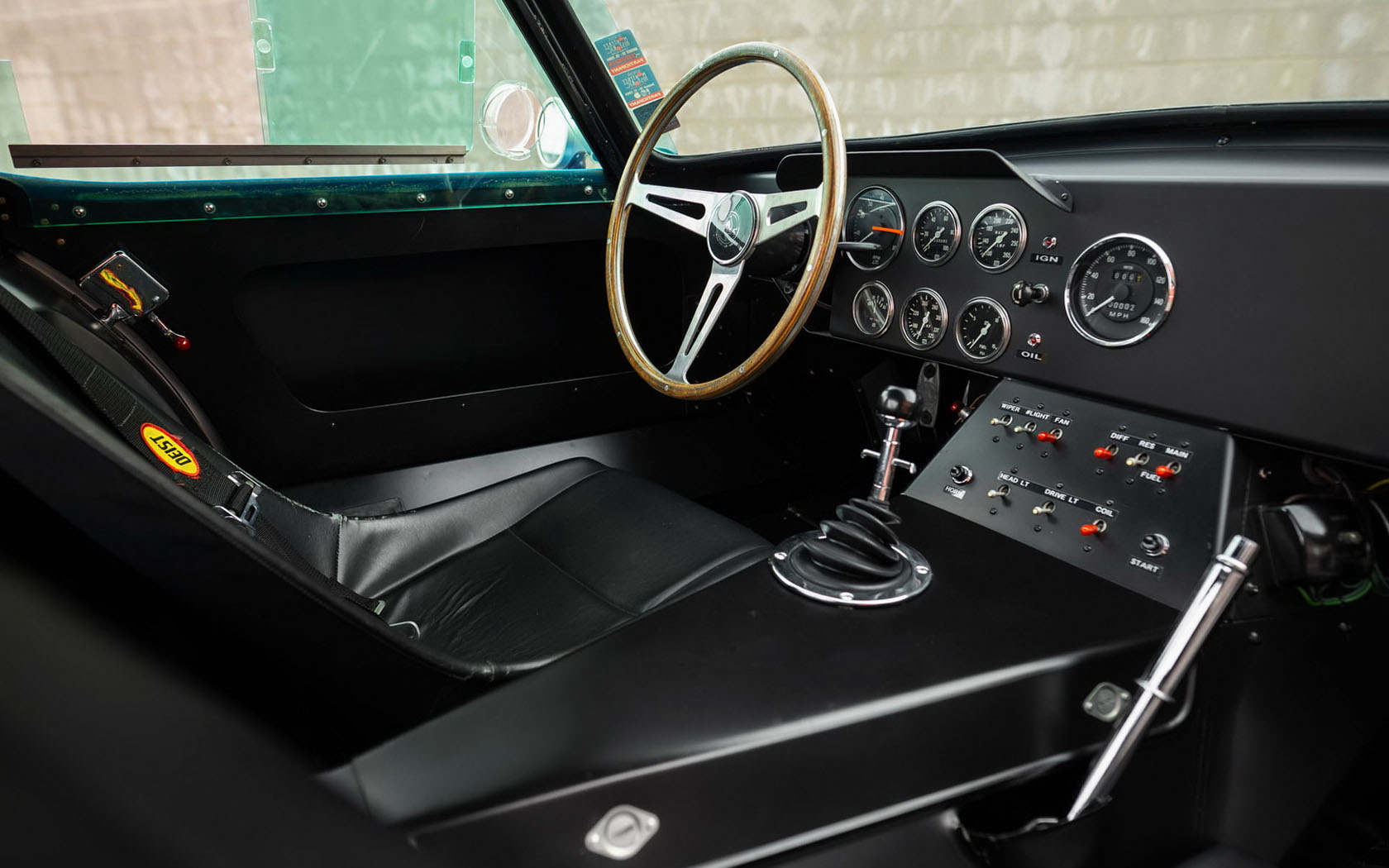 Just remember she is built on a real Cobra chassis, she is owned and has been driven by Carroll Shelby himself, it is not just another replica, so while she might not reach the value of one of the five original Daytona Coupe, I'm sure this one won't change hands for a small amount of money, this car will be in the higher, seven-figures price range.