We already know Automobili Lamborghini will be holding a lot of events to celebrate the 60th anniversary of the founding of the company back in 1963, and one of the cars created as a commemorative model for 2023 is a collaboration between Lamborghini and Japan's most disruptive contemporary artist IKEUCHI, the result is a very special; albeit avant-garde artistic interpretation of the Lamborghini Huracan STO, being inspired by the 60th-anniversary's official slogan 'The future began in 1963″ this joint project was named "Chasing the Future", combining both the "Time Gazer" and the "Huracán STO Time Chaser_111100".
At the time of writing, Automobili Lamborghini has a total of 180 officially licensed dealers worldwide, Lamborghini today is present in no less than 53 different countries, so it was about time to put together so-called cross-sectional projects, in which different markets are to work together with internationally renowned artists to really put together a 60th-anniversary celebration unlike we've ever seen before. Lamborghini created an artistic platform to explore, in all forms known to date, Lamborghini's core values that have always distinguished it in the past, present, and as a future reference too, Lamborghini was, is, and will always be different, the initial Japanese collaboration of this platform is to be presented in Tokyo, together with the artist IKEUCHI.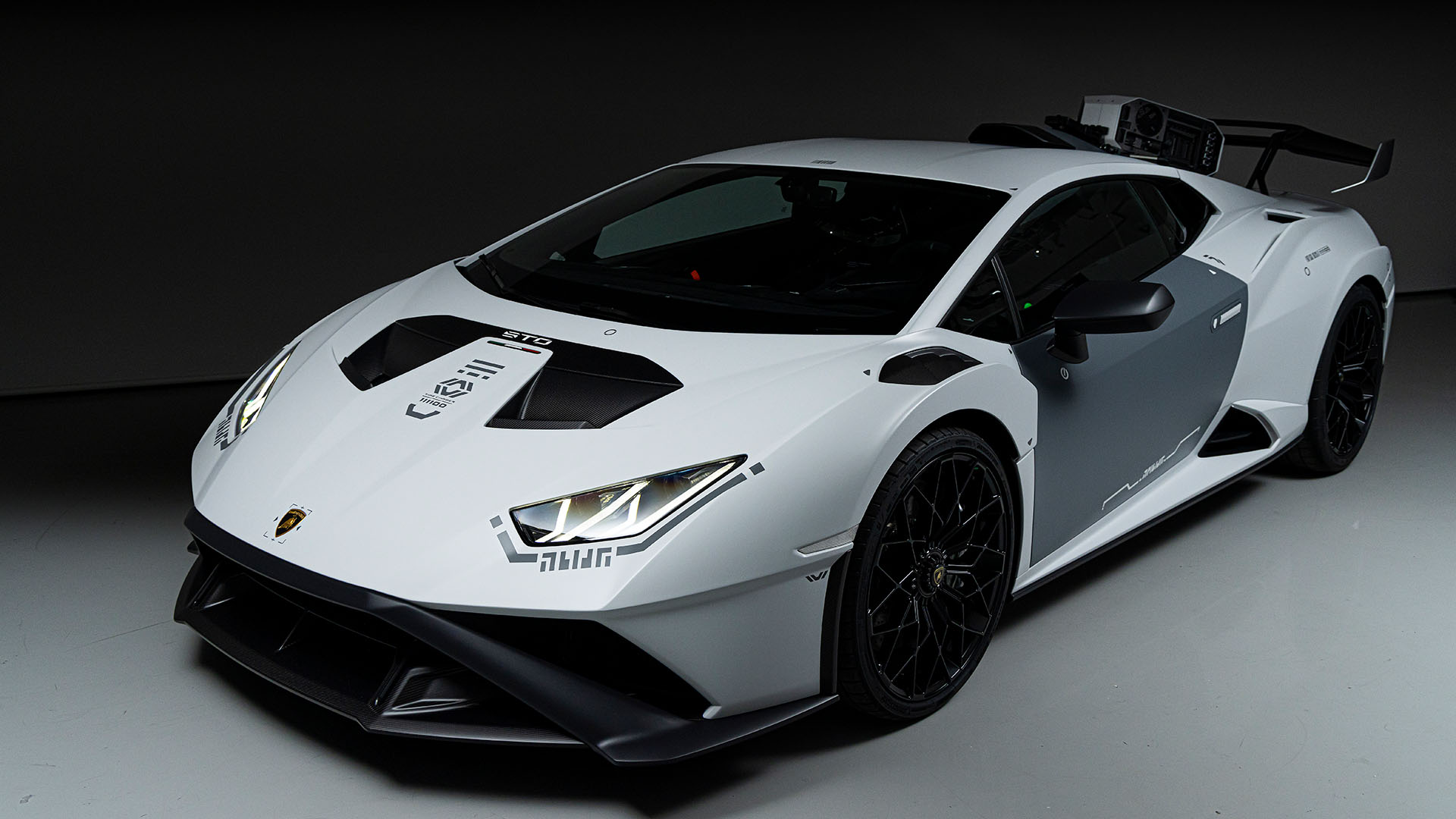 Stephan Winkelmann, Automobili Lamborghini Chairman, and CEO said "We are very proud to present this piece of art together with IKEUCHI in this memorable 60th anniversary year. Lamborghini Huracán STO Time Chaser_111100 truly blends tradition and innovation, the past and the future while perfectly embodying Lamborghini's values. On this milestone of our 60th year, Lamborghini promises to continue to grow as a bold and unconventional brand, never ceasing to challenge itself."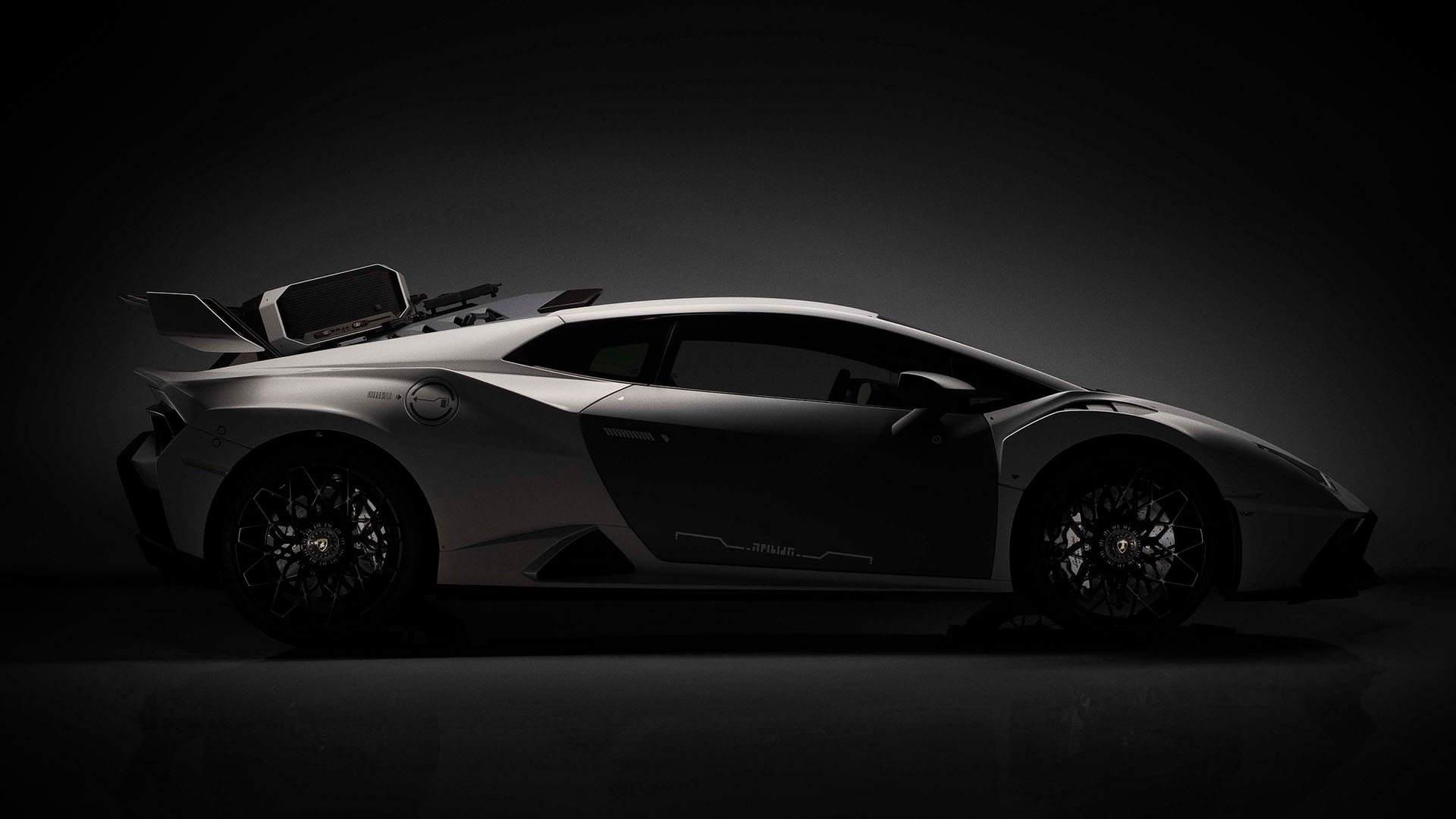 IKEUCHI came onto the art scene in early 2010 with an unparalleled talent that soon got him global attention, paving the way for multiple collaborations with some of the more important, and undisputably renowned brands and influential artists all over the world, IKEUCHI took inspiration from both cyberpunk and robot anime, combining plastic models with industrial product parts to create his own vision of how the future might look, but still retaining conventional functionality.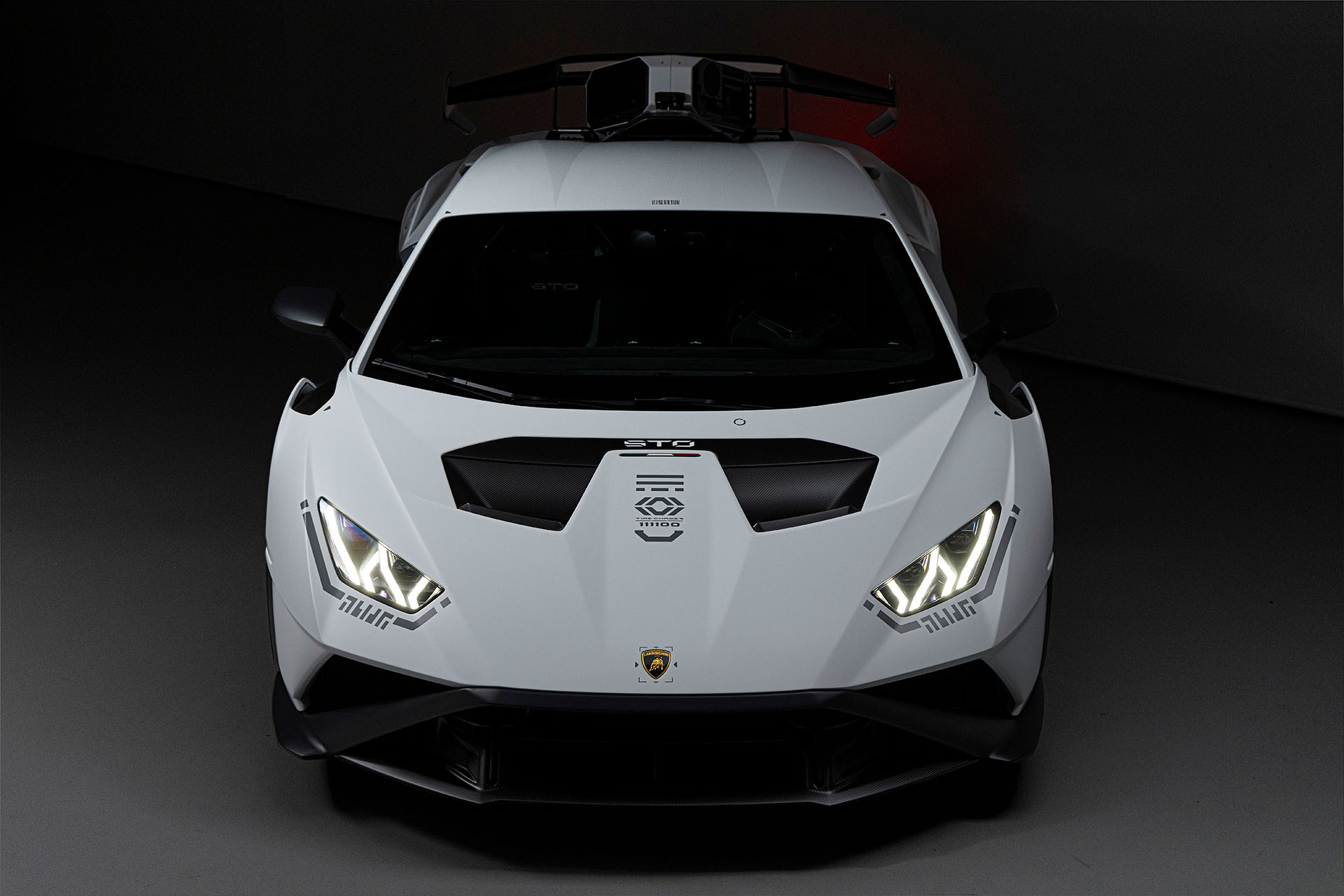 IKEUCHI, who created the collaborative model, said "I am very honored to collaborate with a brand like Automobili Lamborghini, especially for its 60th Anniversary. It's a Brand that is constantly striving to shape the future and challenging the status quo as I do with my art. The Time Gazer and the Time Chaser were created by incorporating original parts from past anniversary models and are meant to be a celebration of Lamborghini's history from the very past with the aim of living longer also in the future. I hope that Lamborghini owners and many others could enjoy this collaboration as a piece of art that commemorates the next chapter of the ever-evolving brand.".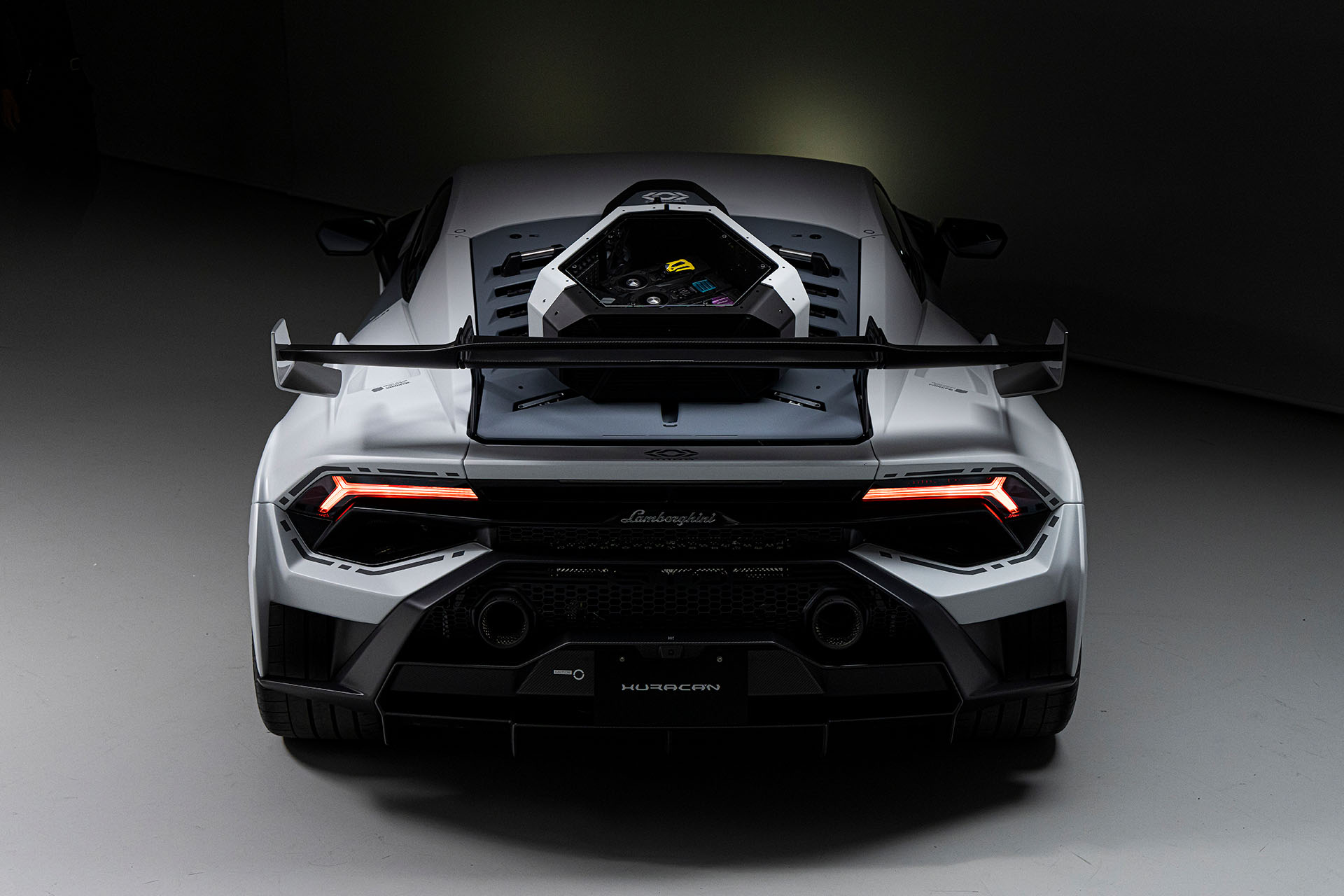 These projects maximally explore the common themes shared by Lamborghini and IKEUCHI, namely the concepts of "time" and "timelessness": the Time Gazer has been built using original Lamborghini parts and it represents a large-scale art piece meant to encapsulate IKEUCHI's vision of past, present and future through the lens of Lamborghini's evolution.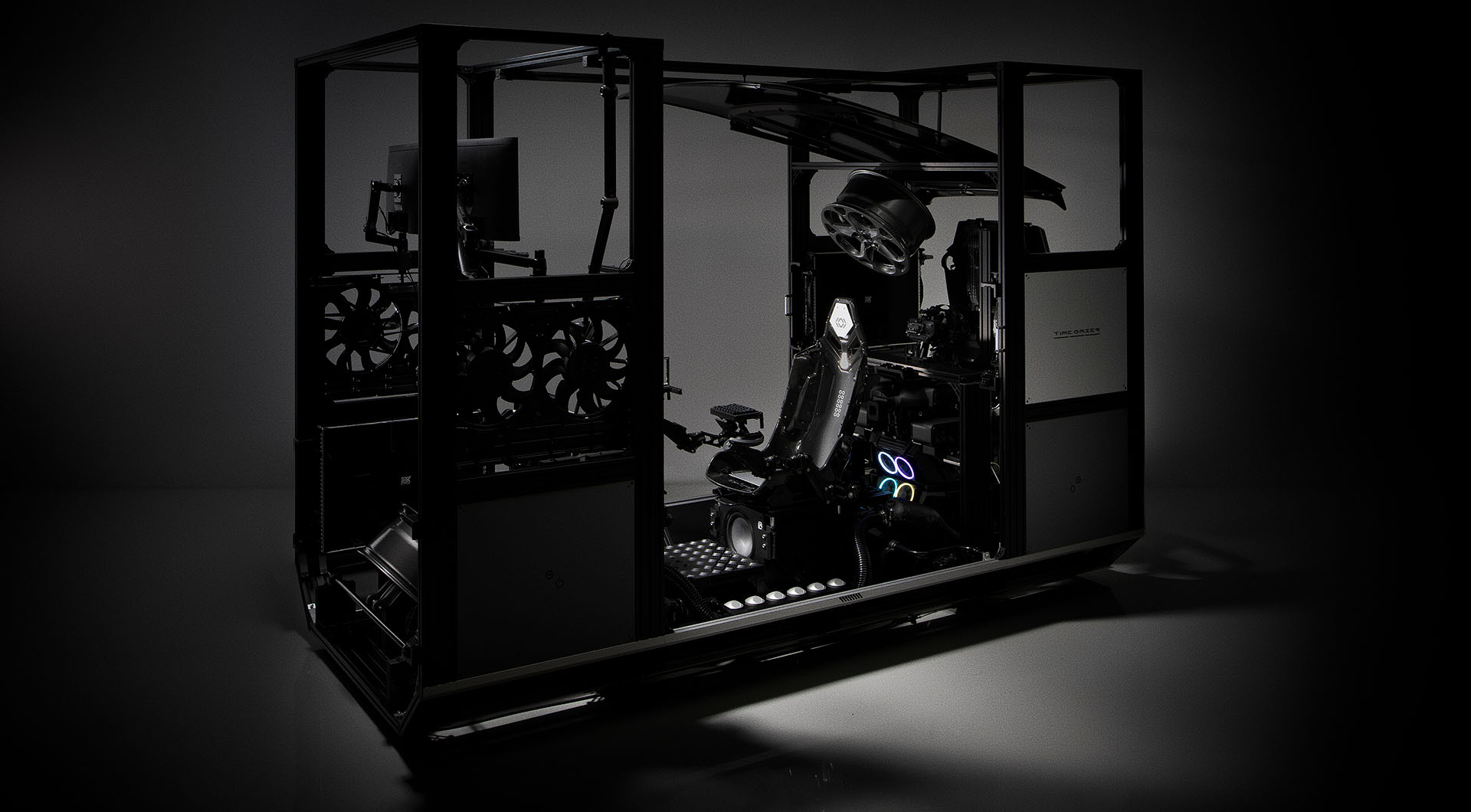 The Lamborghini Huracán STO Time Chaser_111100 on the other hand, is an "Opera Unica", a one-of-a-kind limited edition that brilliantly expresses IKEUCHI's theme of cybernetics and Lamborghini's historic 60 years encompassing the shared values of always being at the forefront of the times and breaking the rules of the past through creative and authentic expression. The influence of Lamborghini's heritage on this Opera Unica is remarked by the clear references to the launch colors of the previous anniversary models and by using 111100, the binary code for the number 60, in the naming itself.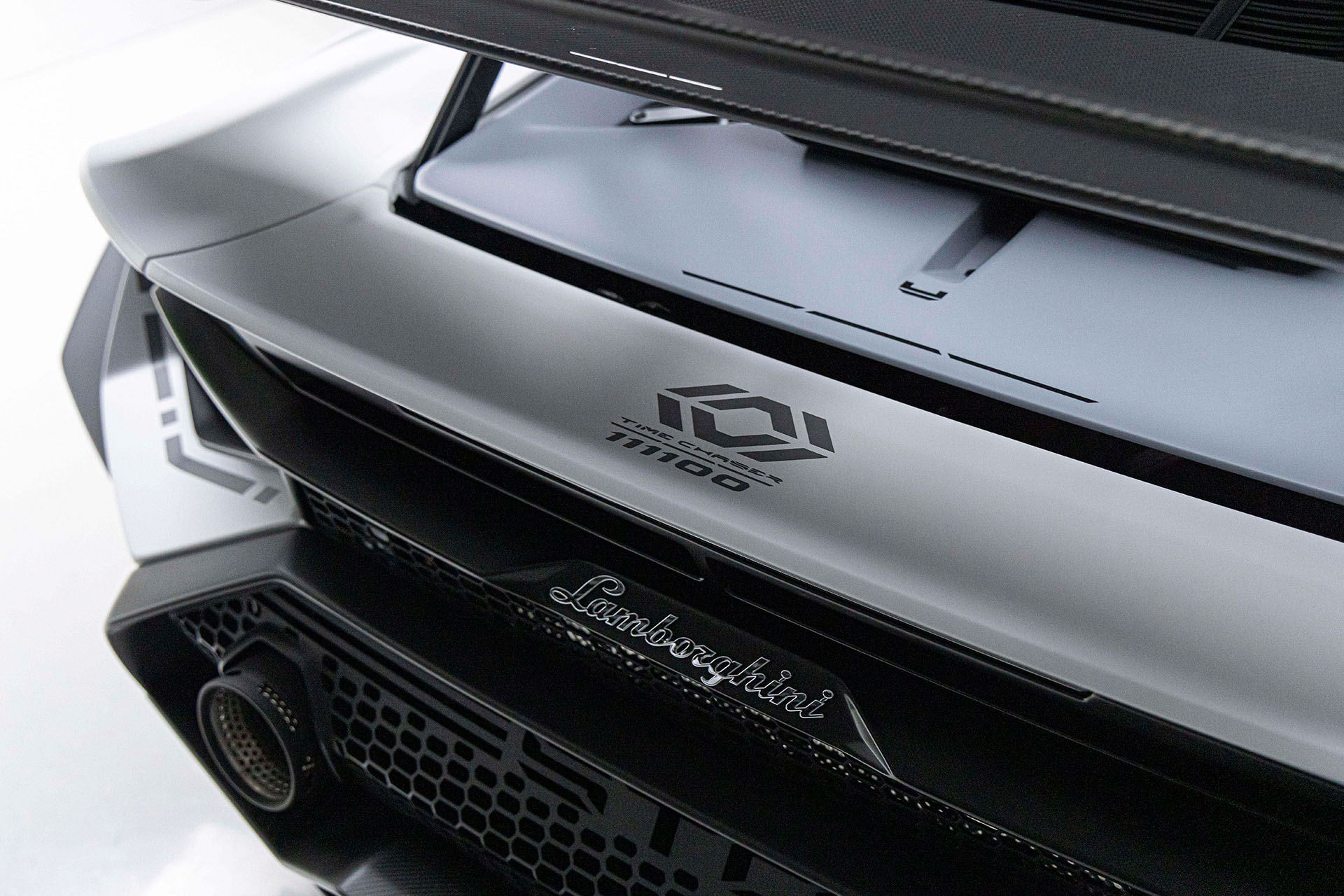 Taking inspiration from the rich legacy of Lamborghini, for these creations IKEUCHI utilized original parts from previous anniversary models such as Lamborghini Countach 25th Anniversary, Lamborghini Diablo SE30, Lamborghini Murciélago 40th Anniversary, and Lamborghini Aventador LP-720-4 50th Anniversary. Combining these parts and other elements, IKEUCHI interpreted the Huracan STO in his signature futuristic cyber-industrial style.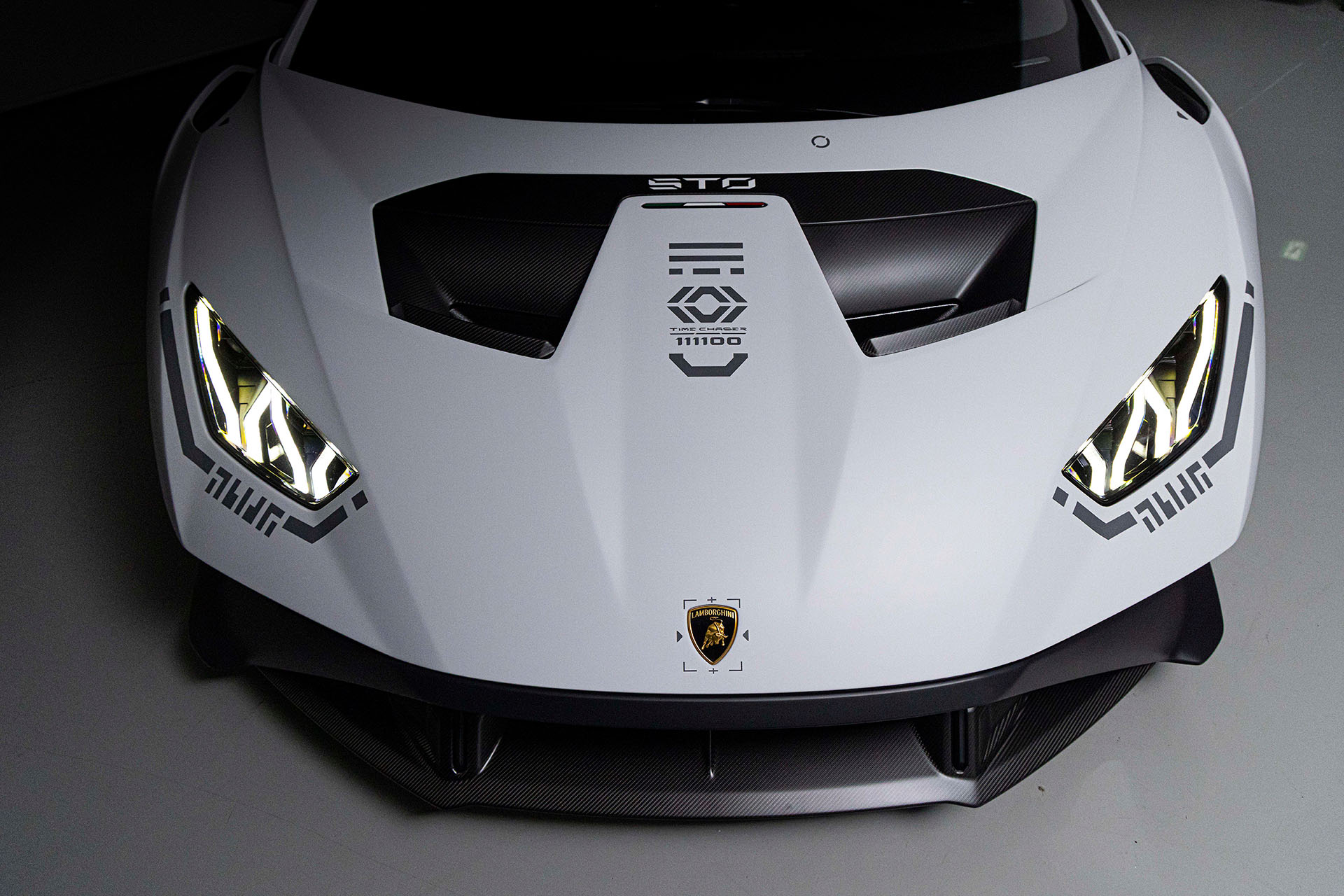 Davide Sfrecola, Head of Japan Automobili Lamborghini, added "We are very pleased to enshrine such a valuable collaboration with IKEUCHI which represents the future of Japan.
From broken motherboards, and plastic to electrical wiring intricately molded together to establish a cyberpunk apocalyptic aesthetic, he amplifies and investigates the connection and relationship between humans and technology in a country so rich in millennia-old traditions and contemporary culture. There is a great passion for art in all its forms that inevitably merges even into aspects of everyday life. To a brand that has enriched a country of colors, this collaboration will contribute to adding extra shades of recognizability to Japan and Automobili Lamborghini."