We all know Horacio Pagani, the man behind some of the world's most impressive hypercars today, but a man that also gave us the Lamborghini Countach 25th Anniversary back in 1988, when he was asked to redesign the Countach Quattrolvalvole into a limited edition model to celebrate the 25th anniversary of Automobili Lamborghini SpA founded in 1963, the Countach 25th Anniversary was intended to be made in very limited numbers until a successor took over … things turned out a little different, and by the time the Diablo was unveiled in 1990, there were 657 units made, making it the most successful Countach in the series.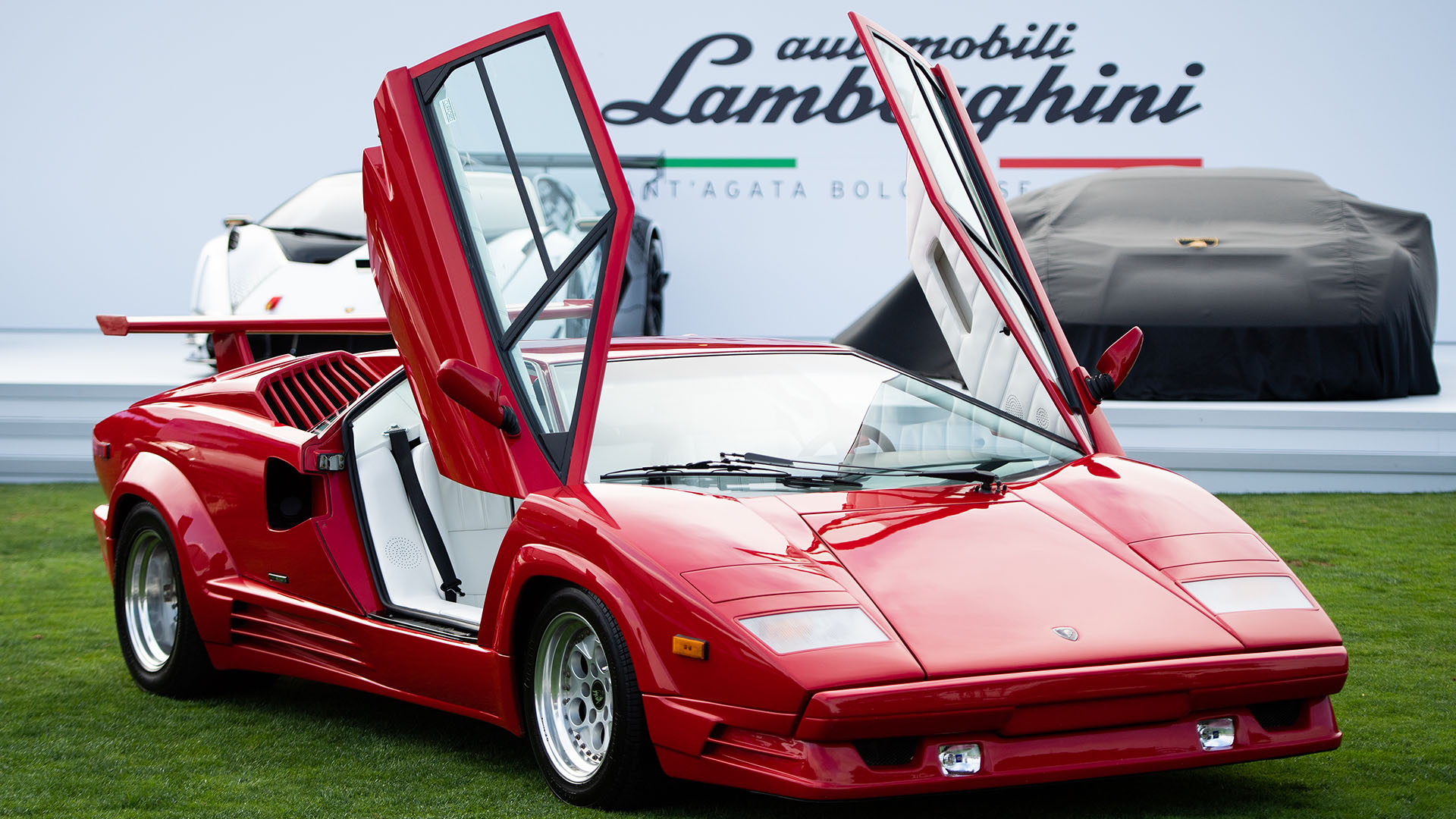 Horacio started working at Automobili Lamborghini SpA when he was in his late twenties, and while we all know of him as being responsible for the Countach Anniversary, a year earlier, in 1987 he also created the Countach Evoluzione, by the newly-formed 'Composites Department', they decided to change the steel space-frame of the original Countach to a chassis/body construction in composite materials, making this the first 'composite' Lamborghini in history, sadly the car no longer exists as the Evoluzione performed a final test: a crash barrier test, which revealed valuable information on the impact resistance of this kind of chassis structure.
Horacio Pagani was born in November 1955, aged 65 at the time of writing, he is still very young at heart and continues to develop hypercars for his high-net-worth customers, back in 1987 he even invested in his own autoclave to make carbon fiber components, but as Lamborghini wasn't interested in this new lightweight material at that time, he left in 1991 to create his own company, Modena Design, that fabricated carbon fiber components … but the best was yet to come, a year later, in 1992 Horacio started Pagani Automobili Modena … and as they say 'the rest is history'.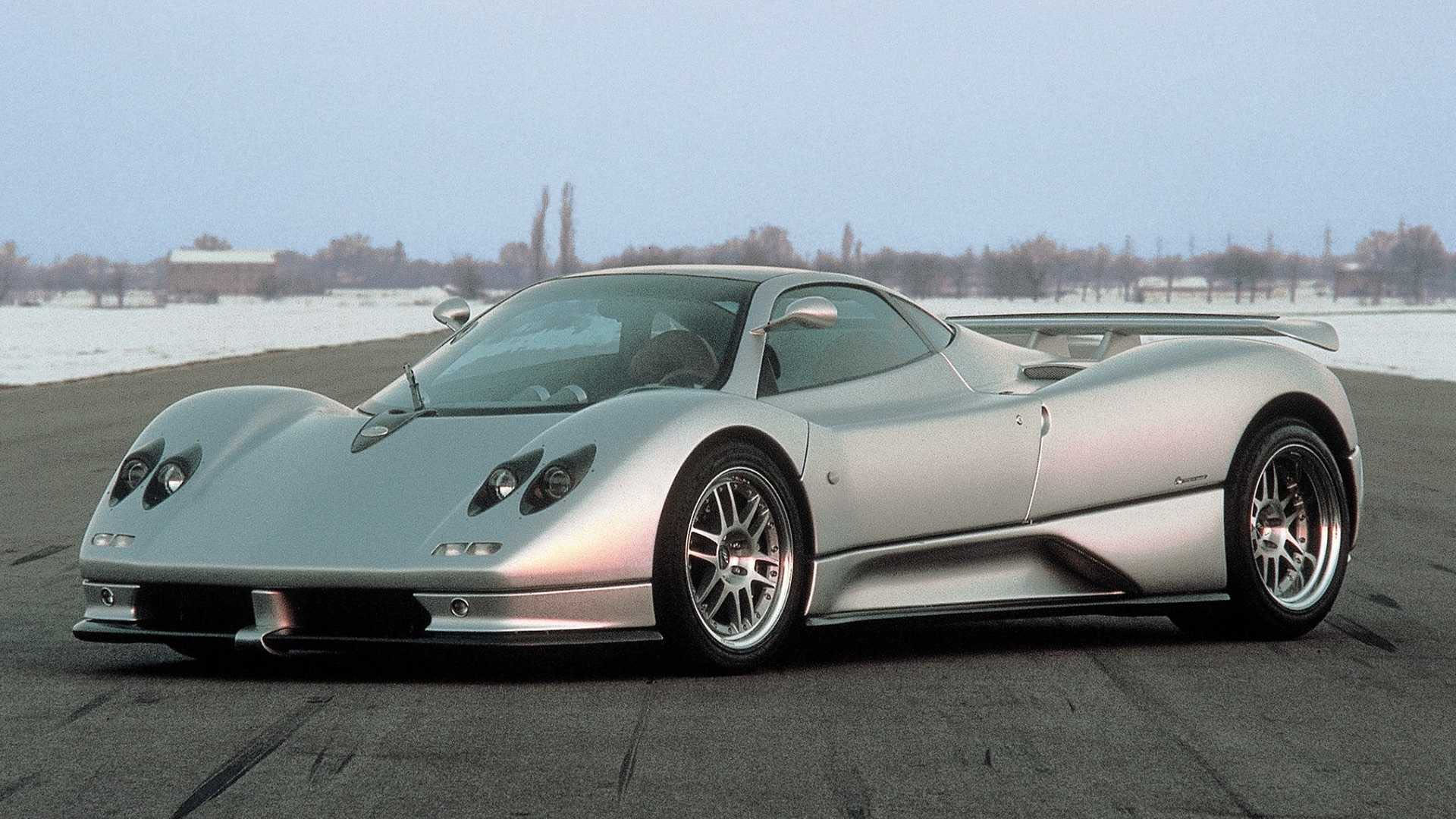 It would take Pagani Automobili seven long years to come up with their first production model … but the wait was worth it for sure, at the 1999 Geneva Motor Show, Horacio Pagani proudly unveiled the Zonda C12 … a hypercar, unlike the world, had ever seen, with a totally innovative design, powered by a Mercedes-sources 6.0-liter V12 with a power output of 394 hp (293 kW) and 420 pound-feet of torque (570 Nm), figures that might be dwarfed today, but in 1999 these were impressive nonetheless contributing to a top speed of nearly 300 km/h.
In 1999 a Pagani Zonda C12 would set you back US$299,999, today many new Pagani have that figure in options alone I guess, prices have gone up considerably for cars from this Modena based company, officially production of the Zonda was halted in 2012 when Horacio unveiled the new Huayra, but wealthy clients have a habit of convincing car manufacturers of making an exception when a lot of money is involved, so Horacio kept building bespoke Zonda's six years later.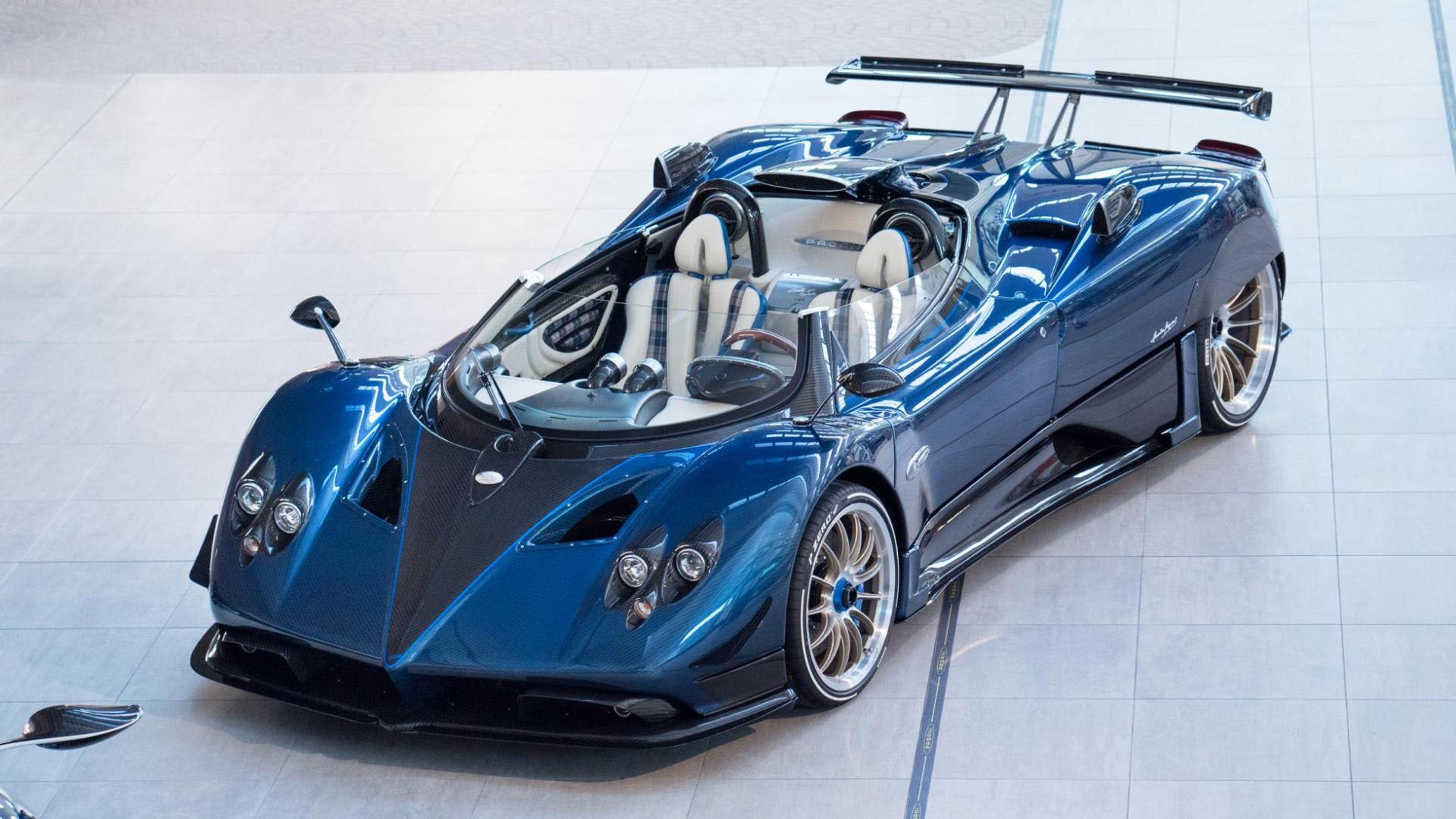 In mid-2018 Horacio Pagani unveiled his most expensive car to date, the Zonda HP Barchetta, he confirmed these three units would be the last Pagani Zonda ever to be built, and only two of these were available to customers as Horacio intended to keep one for himself, still, it seemed no problem at all to find two customers to come up with €15,000,000 (about US$17,500,000 at that time) for one of the two remaining Zonda HP Barchetta, by then power had increased to 800 PS already.
In 2011 the Pagani Zonda was officially replaced with the Pagani Huayra, a new design, with dynamic aero parts … two wings at the front, and two more wings at the rear would remain flush with the body for high speed runs, but in corners, they could all be raised individually to increase downforce on the corner that needed it the most, a very innovative idea that gave the Huayra hypercar an edge over the competition.
Only 100 units of the Pagani Huayra would be built, and we've heard they all sold by early 2015, but that didn't mean you could order this hypercar from Pagani Automobili anymore, Horacio just started building a Roadster version, after that the Huayra BC and BC Roadster … and the list goes on today, in 2021 there are still versions of the Pagani Huayra available like the Pagani Huayra BC Pacchetto Tempesta unveiled during Monterey Car Week.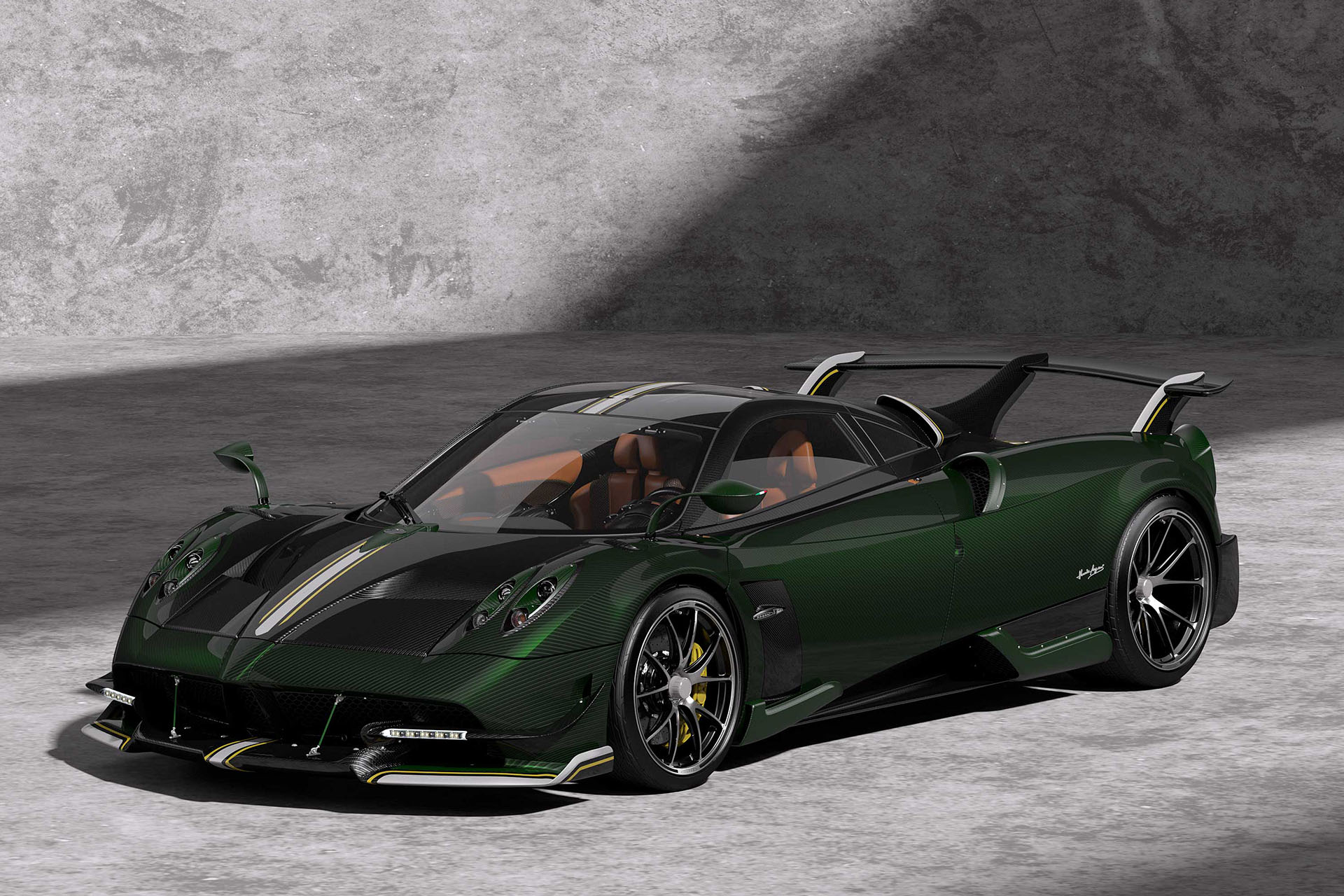 But the Pagani Huayra chassis is a decade old now, so it's time to talk about a successor, the third model from Pagani Automobili that has an internal codename 'C10' that should be unveiled and receive her final name by 2023, and while just about everyone is talking about electrification or at least hybridization, Pagani will stick to a turbocharged Mercedes-AMG V12 that will be specifically built for this car alone.
If we think about the fact that the current Pagani Huayra Roadster BC comes with nearly 800 hp and 774 lb-ft of torque, I can only speculate the Pagani C10 will make a jump closer to 900 hp in two years time, why isn't Pagani asking Mercedes to develop a hybrid transmission for his new car is easy … Horacio asked around in his current clientele and none of them were interested in an electric or hybrid Pagani, they want to buy a real hypercar with an internal combustion engine while it's still legal to drive on the open road.
The newly developed V12 Mercedes-AMG engine will be complying with worldwide regulations until at least 2026, if not 2027, and let's not forget Pagani Automobili is located in Modena, Italy, a country that is working towards an exemption of the 2030 all-electric legislation because production numbers from Ferrari and Lamborghini, for instance, are extremely low compared to mass-produced cars, in the end, Pagani is building less than 50 cars a year.
So we might be seeing a turbocharged V12 engine in the new Pagani C10 for several years into the future, but Horacio isn't a fool either, so he has been thinking about a contingency plan since 2019, I wouldn't be surprised if there is a Pagani Huayra test mule out there with electric motors, Pagani is working on an EV model, Horacio himself confirmed he liked the Rimac, but it's too heavy in his opinion, the Huayra is a lot lighter and can pull more lateral G, which is what the customers for his bespoke hypercars are looking for, a lightweight, sensual hypercar.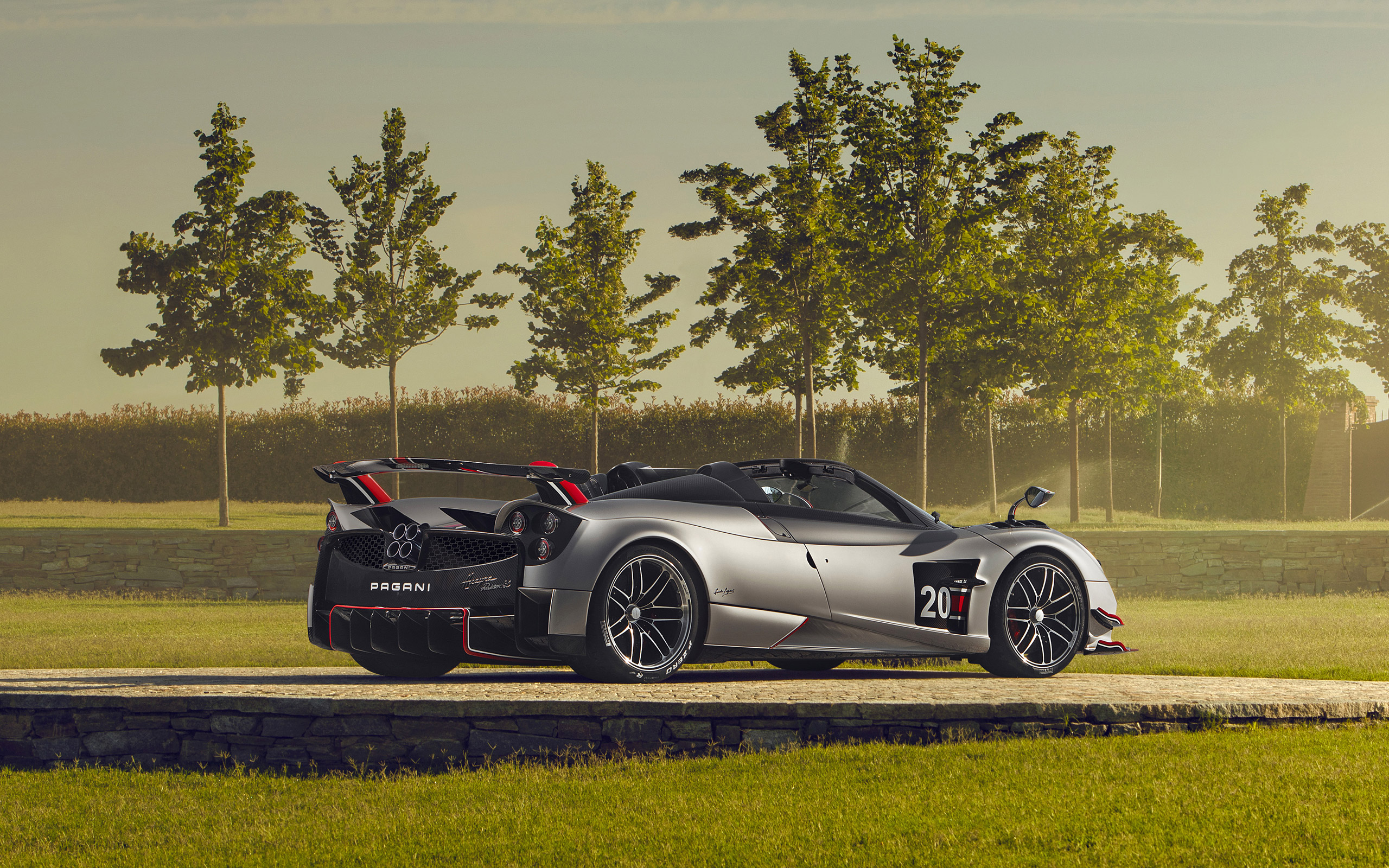 At the time of writing there is no indication of power output, nor any styling cues on how the 2023 Pagani will look, we still only have the internal development codename C10, so most likely the upcoming hypercar hasn't been named yet … but with it keeping a V12 engine without any hybrid help (as far as we know today), this sounds like a really interesting car to look out for, and as we already mentioned, there have been countless versions of the Pagani Zonda and the Pagani Huayra already, if you are interested in a complete overview, feel free to take a look at our Pagani Model List.