The Rumor Mill is A-Churnin'
We reported on the Lamborghini Huracán Sterrato when it first popped up as a concept model not very long ago. Now the rumor is that Lambo is seriously considering putting it into production. We thought it would be cool if they built the car, but we didn't expect the company to actually do it. Is it a sign of the times that a concept this wild could actually go to production?
Recently, the good people over at Automobile Magazine managed to drive the model and began to speculate as to if it would be built. As they put it, "Signs point to yes." While nothing has been officially confirmed, Automible says sources told the publication that Lamborghini would produce between 500 and 1,000 units. The price for such a production vehicle? About $270,000.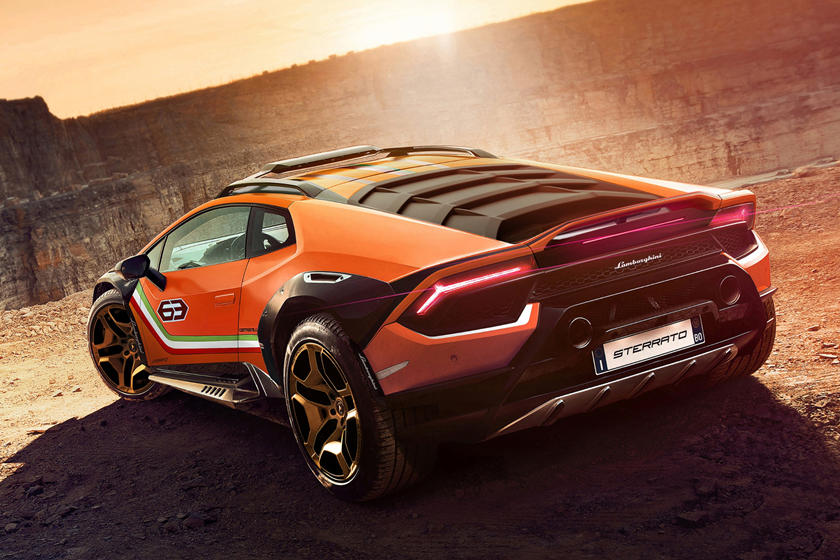 The reasoning goes like this, The company needs to get about five more years out of the Huracán. Next year, 2020, will be for a Super Trofeo Omologato (STO) version of the car. The following year will be for the Sterrato, and the year after that will be for some kind of hybrid model. In 2023, the Superveloce is the likely car.
Of course, Lamborghini could switch up the order of those vehicles. With that in mind, the 2021 car might not be the Sterrato. It could be one of the other versions mentioned. However, with interest high in this model, we wouldn't be surprised to see this car come in 2021.