Some collectors insist on a factory original, un-restored car so they can admire the patina it gathered over the decades and enjoy their car 'as is', while others have their pride and job go through a painstakingly expensive restoration to make their classic car look exactly how it left the factory doors over half a century ago … and then you get to the Restomod crowd.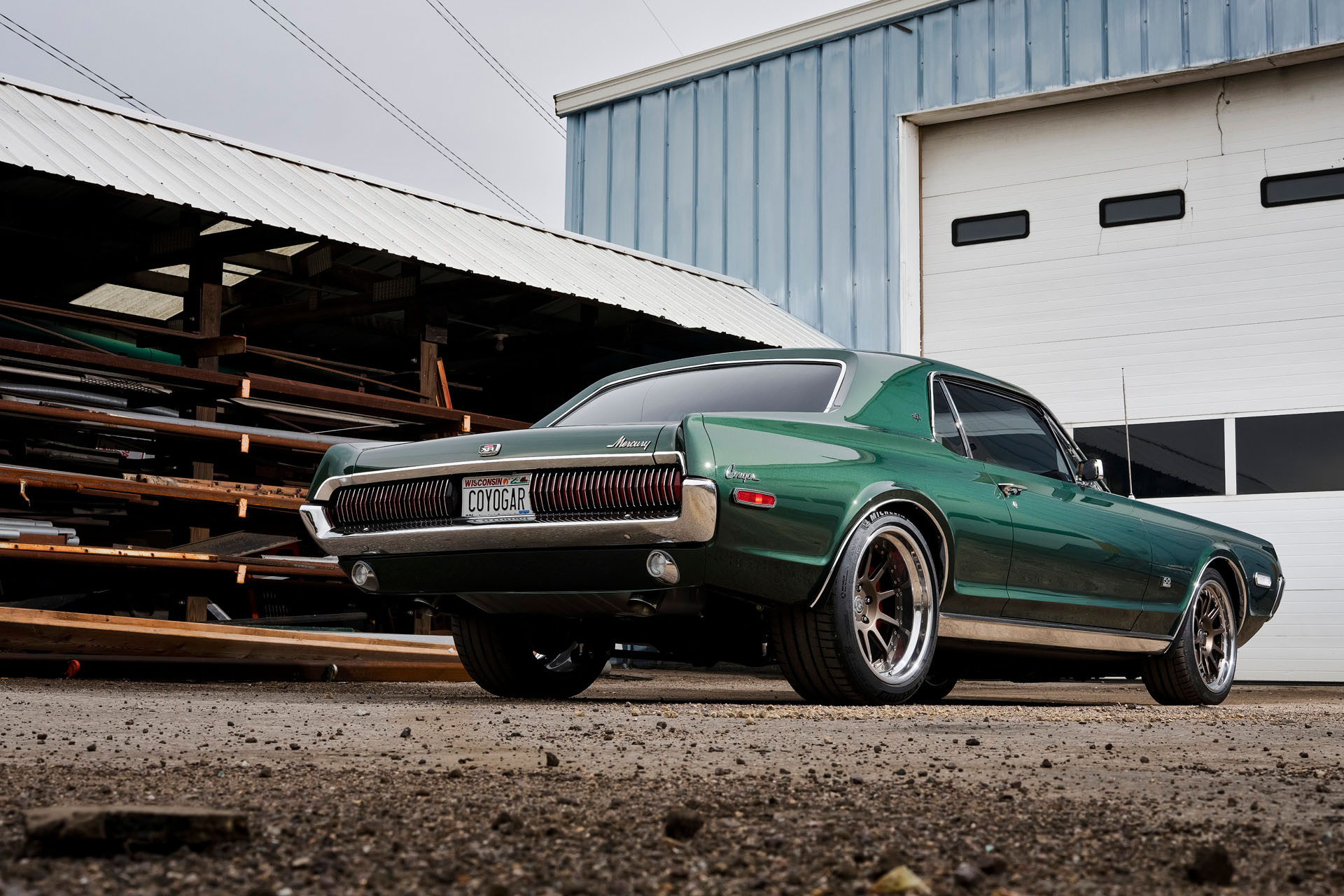 Restomods are intended for a special breed of car owners, people that love their classic cars, but don't want to forfeit on modern commodities like big horsepower and a big disc brake setup … and Ringbrothers, the world-renowned custom car builders and parts manufacturer, caters to those exact customers with their latest latest creation.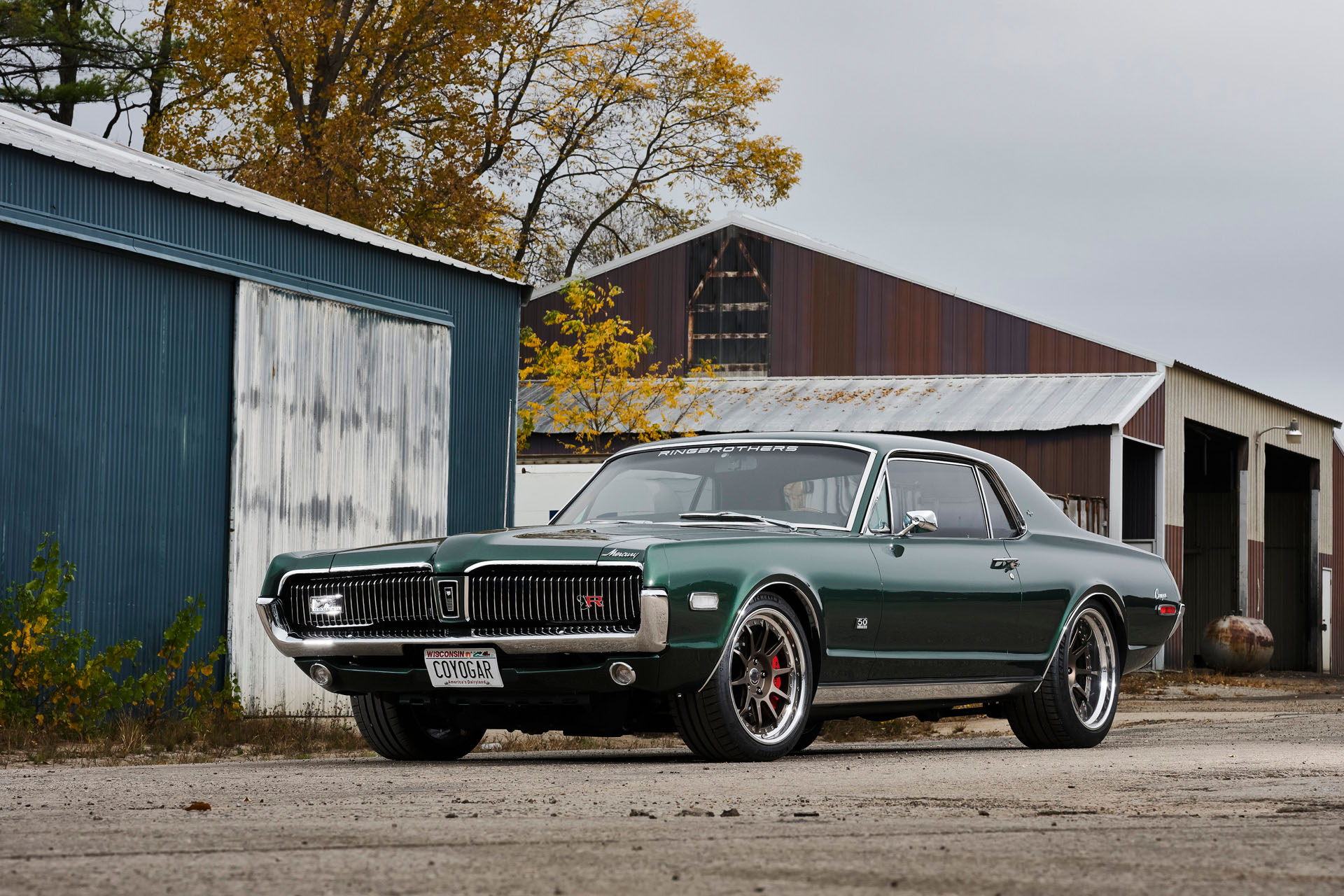 Their new 1968 Mercury Cougar was first taken through a full 'frame-off' restoration, where she received a completely new floor pan and transmission tunnel. The car itself had to be in perfect shape for what Ringbrothers had in mind … installing a massive Ford Coyote 5.0-Liter, V8 engine delivering 460 hp coupled to a Ford F-150 Raptor sourced, 10-speed automatic transmission, complete with paddle-shifters.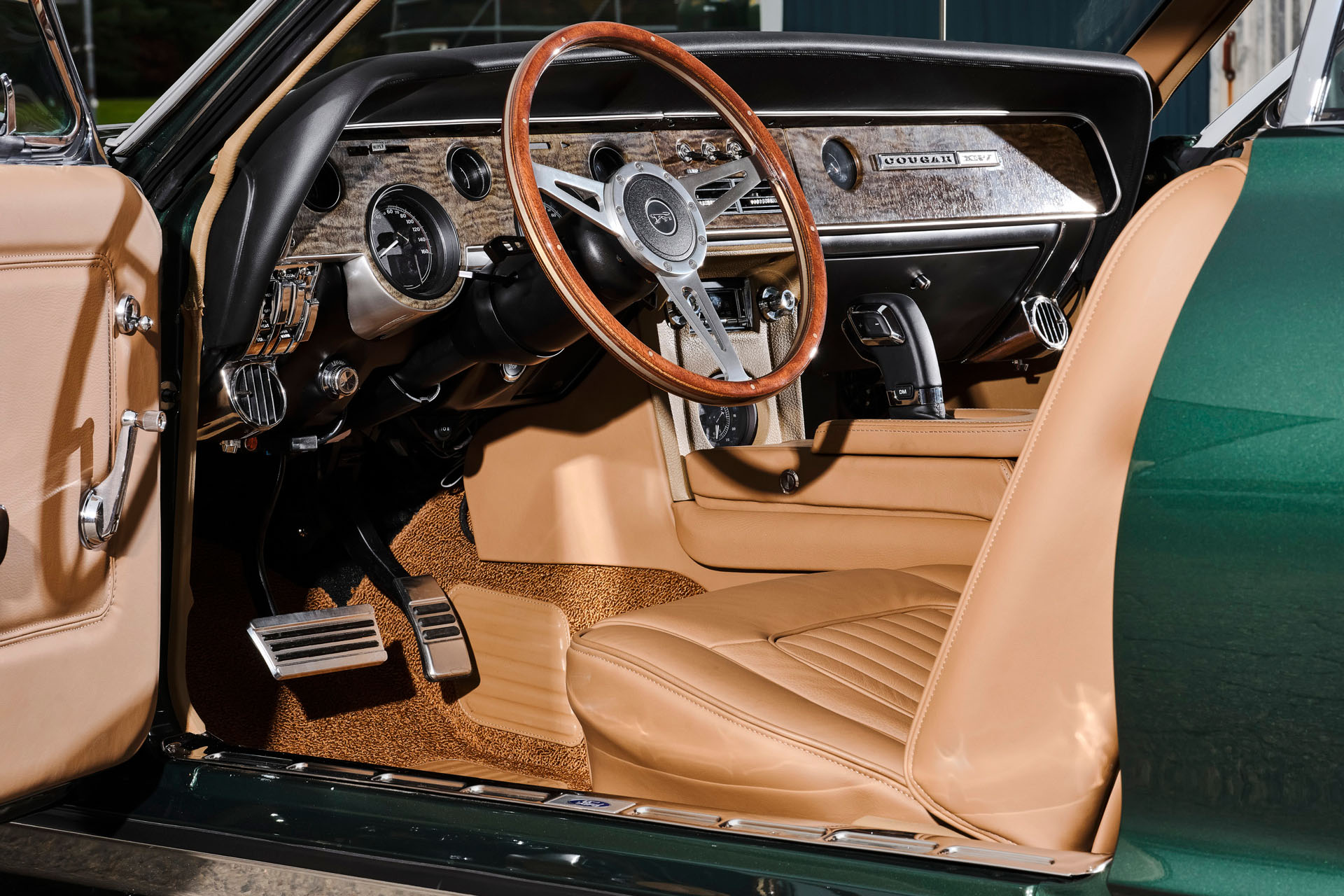 To keep all this extra power safe, Ringbrothers added a DSE suspension, performance brakes and a stunning set of HRE Series C1 C103 Forged 3-Piece wheels wearing top of the line Michelin tires, the thunder is brought to the outside world through a a custom Flowmaster exhaust.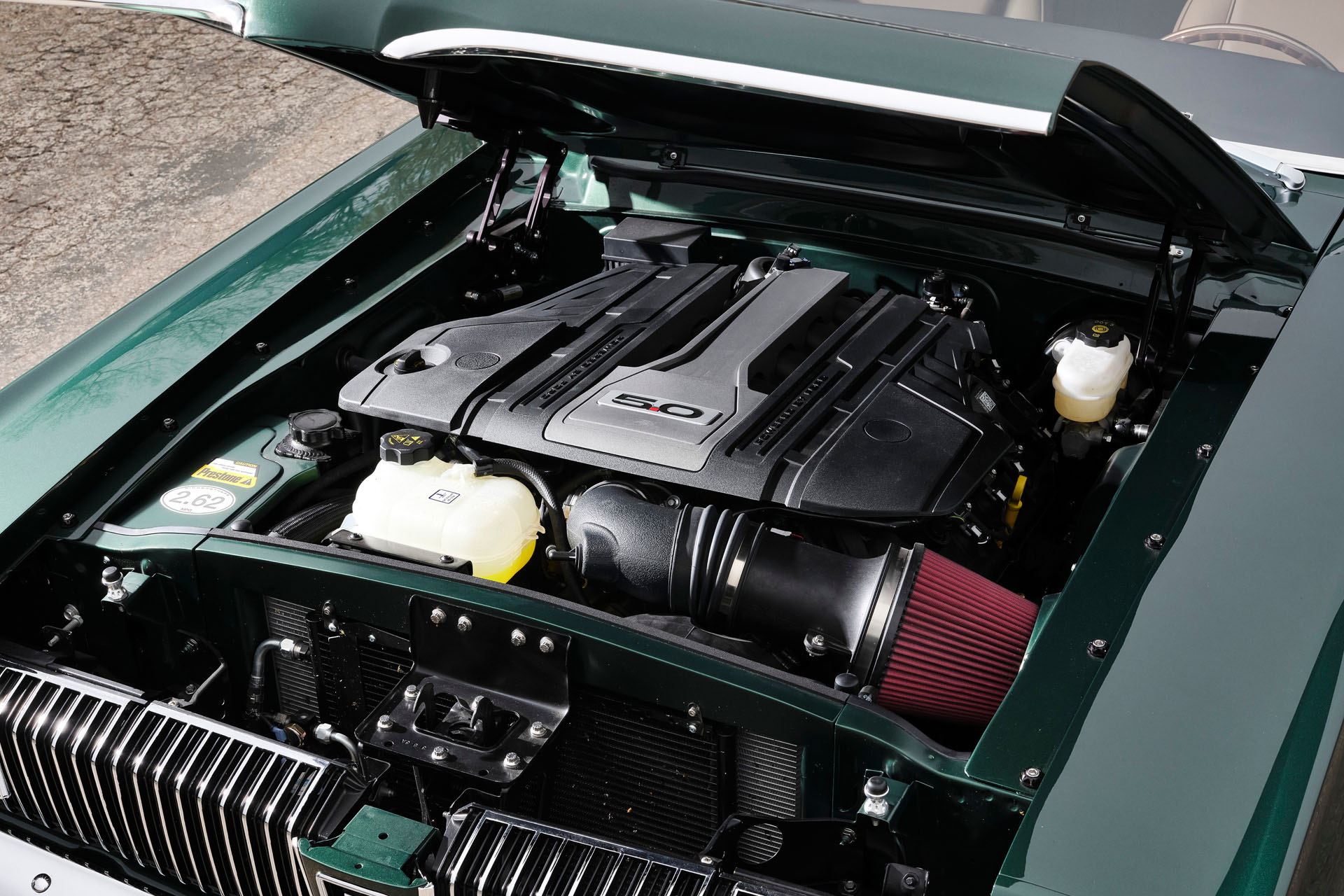 "We put our heart into each car we build, and this Cougar is no exception," said Ringbrothers co-owner Jim Ring. "The finished product is mild and classy, yet any enthusiast instantly knows it's not stock. I imagine this is what Mercury designers would have come up with if they were building the Cougar today."
A classic 1968 Mercury Cougar usually needs new or redone bright-work, Ringbrothers installed a new bumper, new grille (remember these flip up to unveil the headlights, and this mechanism usually needs a lot of work during restoration) … and to really make that dark green BASF paint come out perfectly, all badges are new too.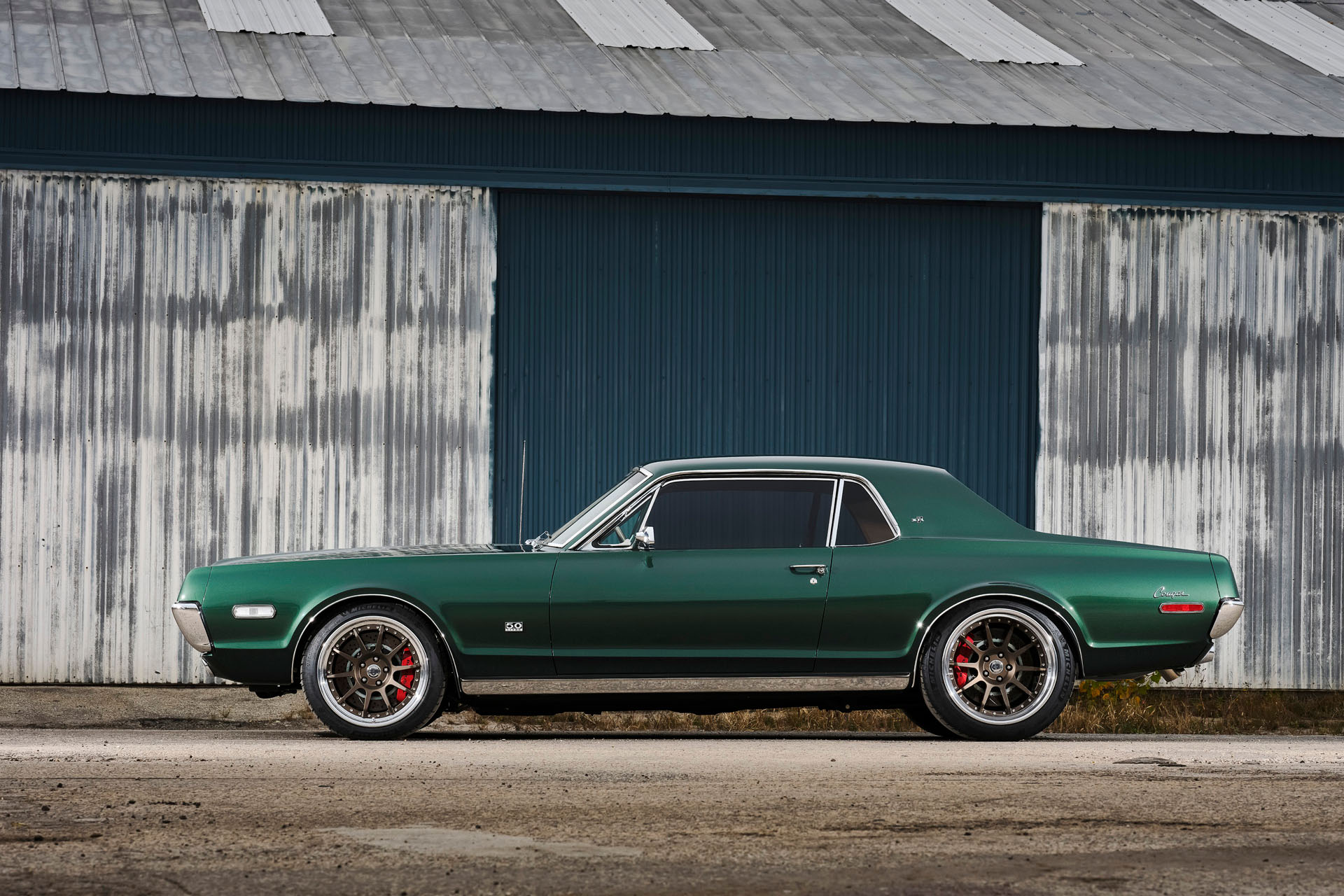 This was the first time Ringbrothers took on the project of a Cougar, and while they would have loved to showcase their work at the SEMA Show, this unfortunately couldn't happen at this point in time, but Mike Ring, co-owner of Ringbrothers, hopes they can have their latest masterpiece on display to the public soon.