Track enthusiasts attending this year's Monterey Car Week may want to check out this hardcore racer offered for sale by Broad Arrow Auctions. The non-street-legal 2022 Porsche GT2 RS Clubsport 25 'Manthey Racing' packs some heavy weaponry that makes it the ultimate track machine.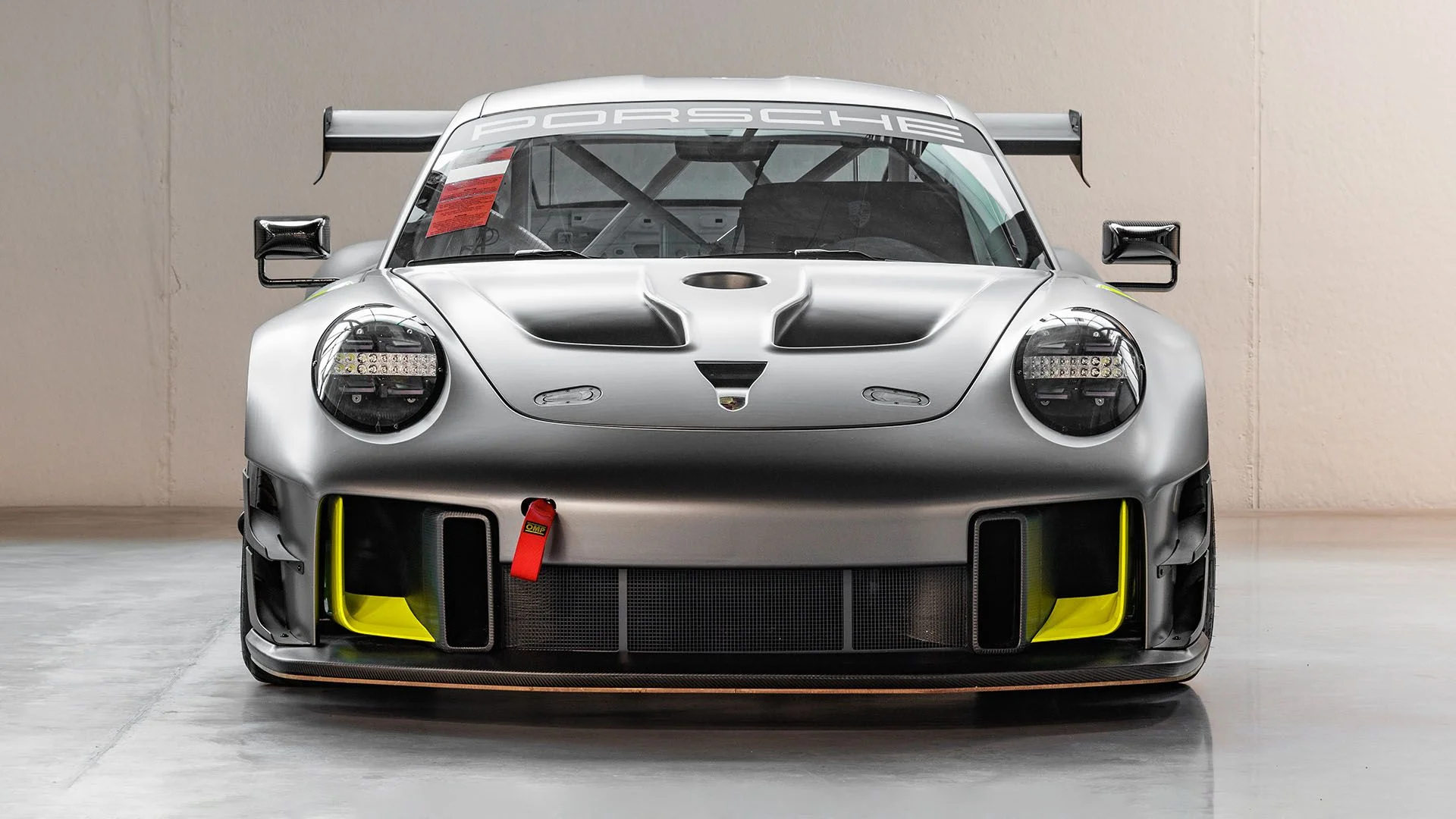 Based on the road-going Porsche 911 GT2 RS, this racecar is a special edition created by Porsche Motorsport to celebrate 25 years of Manthey-Racing. The racing outfit was founded in 1996 by Olaf Manthey, experienced racer and winner of the 1990 Porsche Carrera Cup Championship. Manthey Racing is an established name in the world of motorsport. Since 2006, they have won the Nürburgring 24 Hours on seven occasions and also set a Nordschleife production car lap record with a 6:38.835 in a tuned Porsche 911 GT2 RS MR.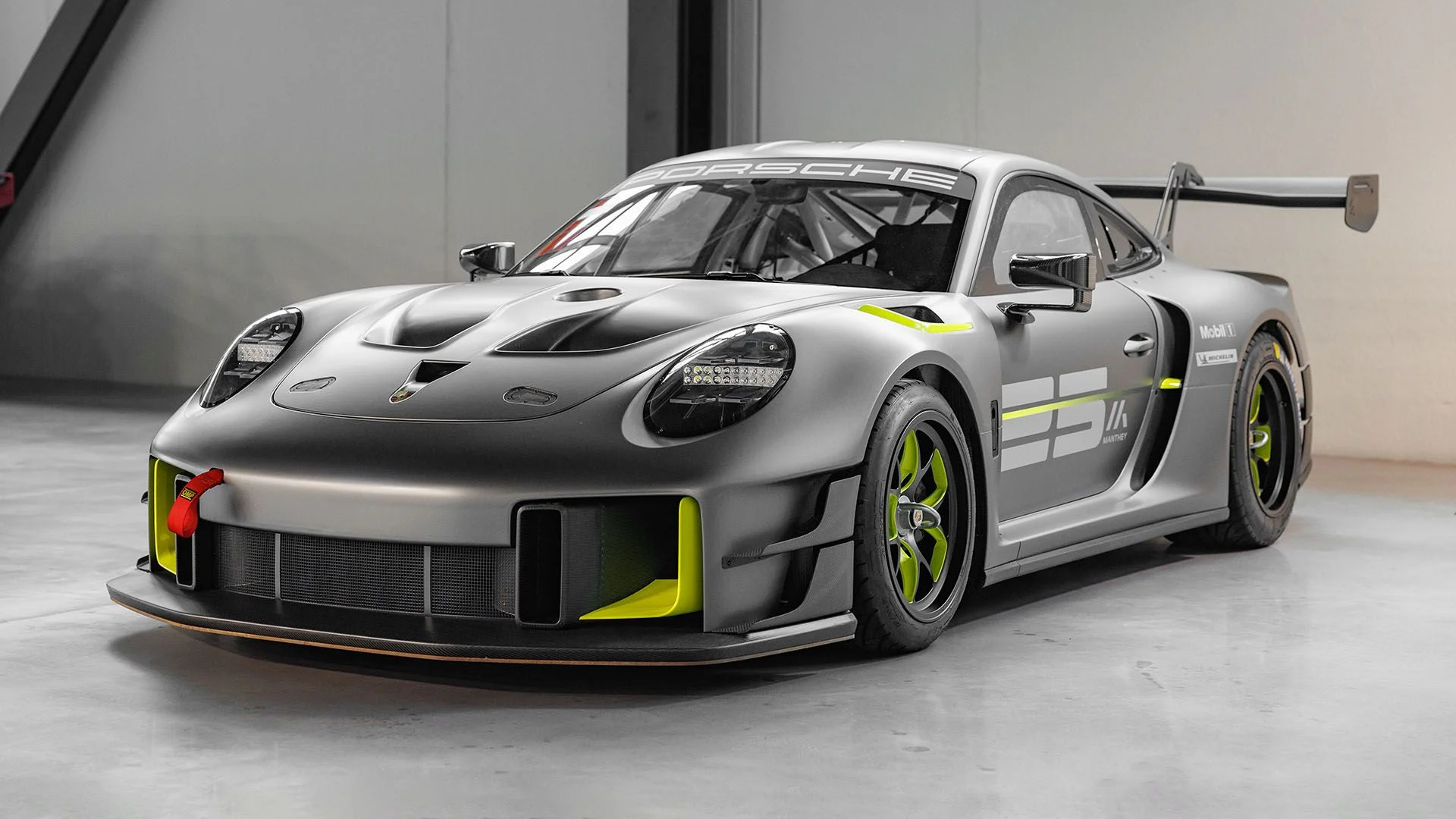 Porsche is closely affiliated with Manthey Racing. The German carmaker has a 51% ownership stake in Manthey Racing. Also, since 2013, the Nurburgring-based outfit has managed a GT works competition team for Porsche Motorsport.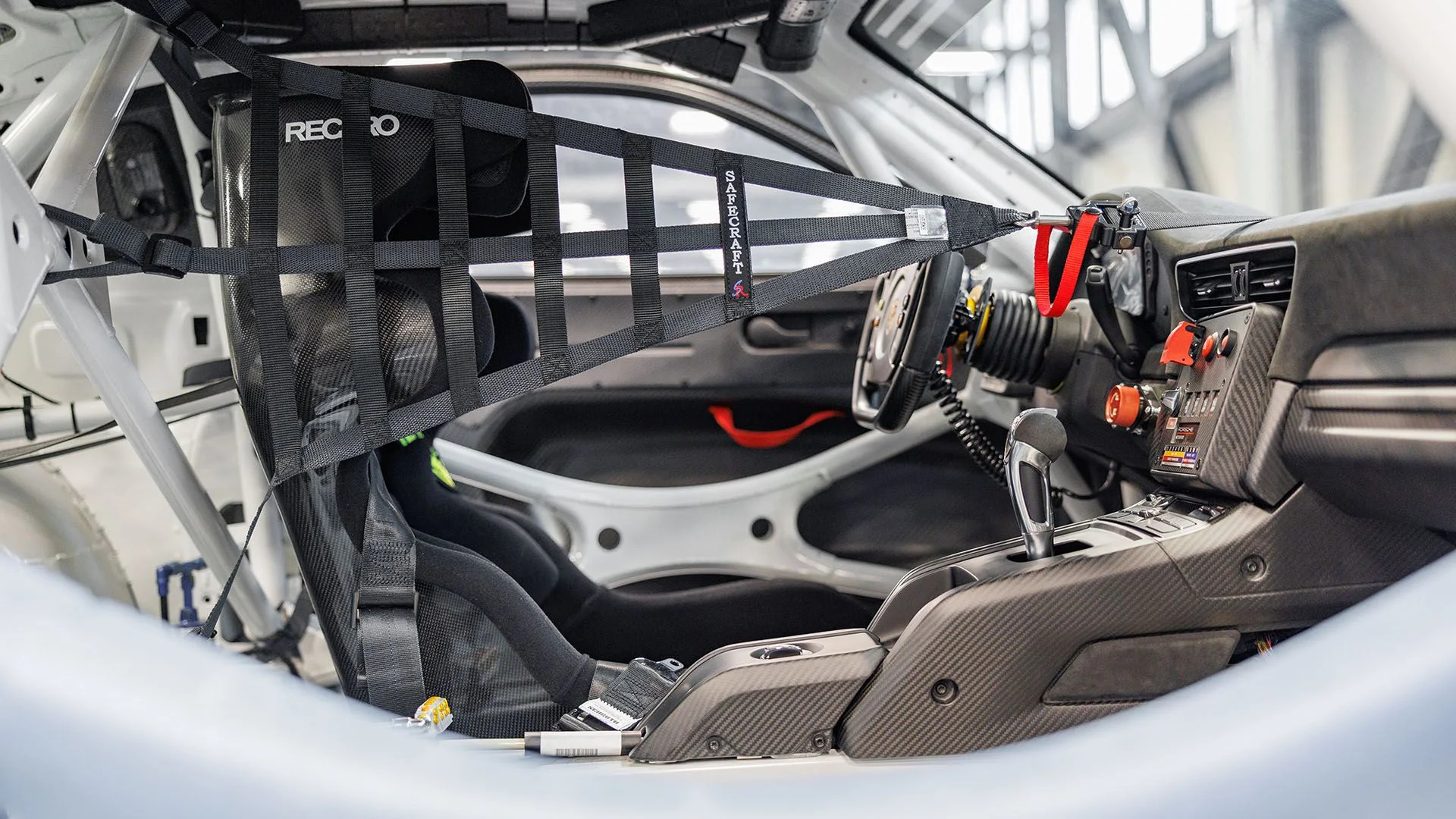 At the heart of the 911 GT2 RS Clubsport 25 is a 3.8-litre flat-six twin-turbo that cranks out a heady 700 hp and 553 lb-ft of torque. That's plenty of grunt, and the car boasts a host of enhancements, allowing it to deploy all that horsepower most efficiently.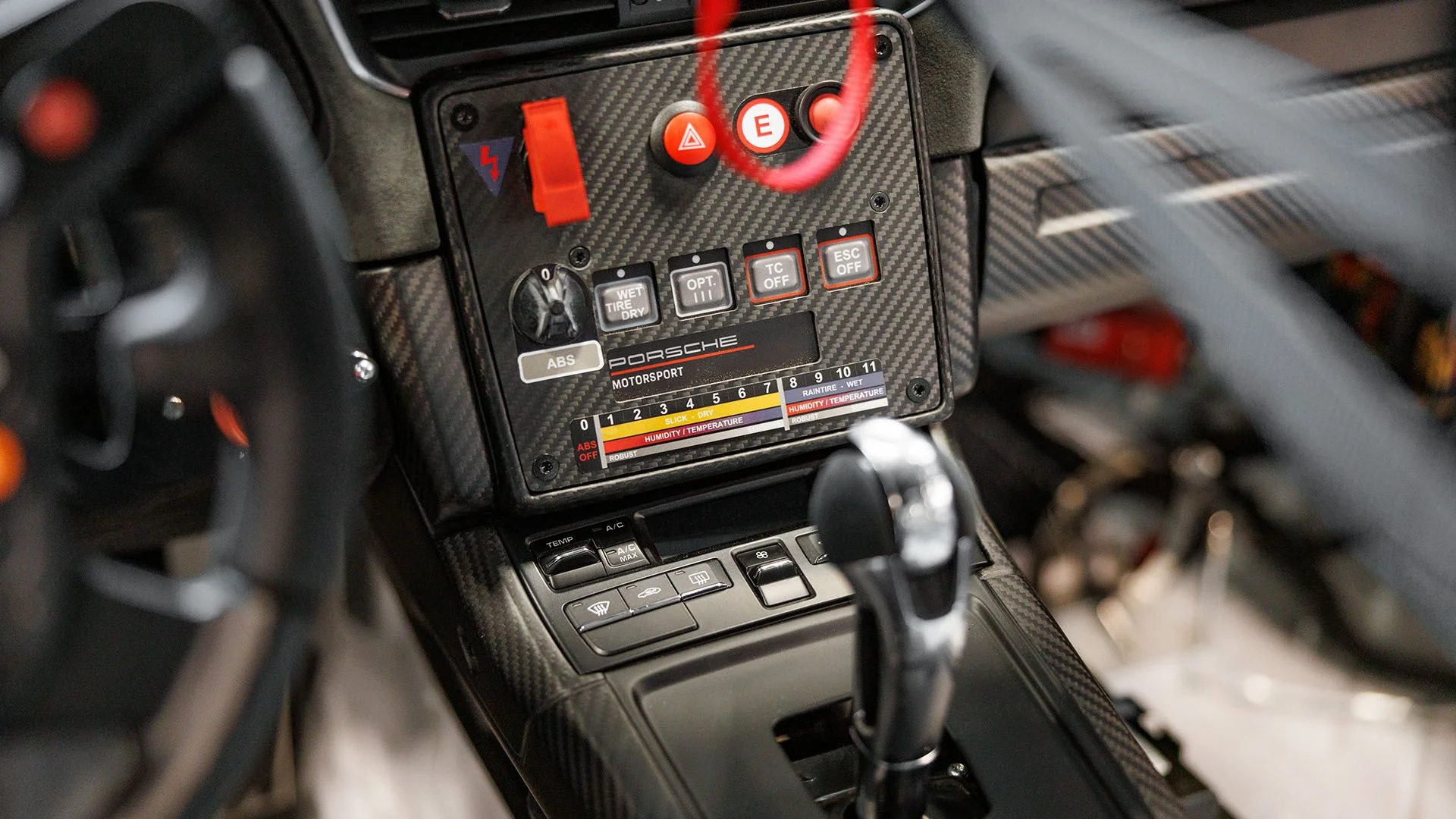 One of the car's design highlights is the centrally-positioned radiator instead of inside the fender wells. This improves airflow and helps stabilize engine temperatures across a wide range of track speeds. The car also features a closed-off underbody and cleverly positioned aero-flicks to improve downforce and high-speed stability. At the rear, the wing boasts dual cutting-edge swan-neck support brackets for uninterrupted flow, with the rear wing side plates also getting some aerodynamic tweaks.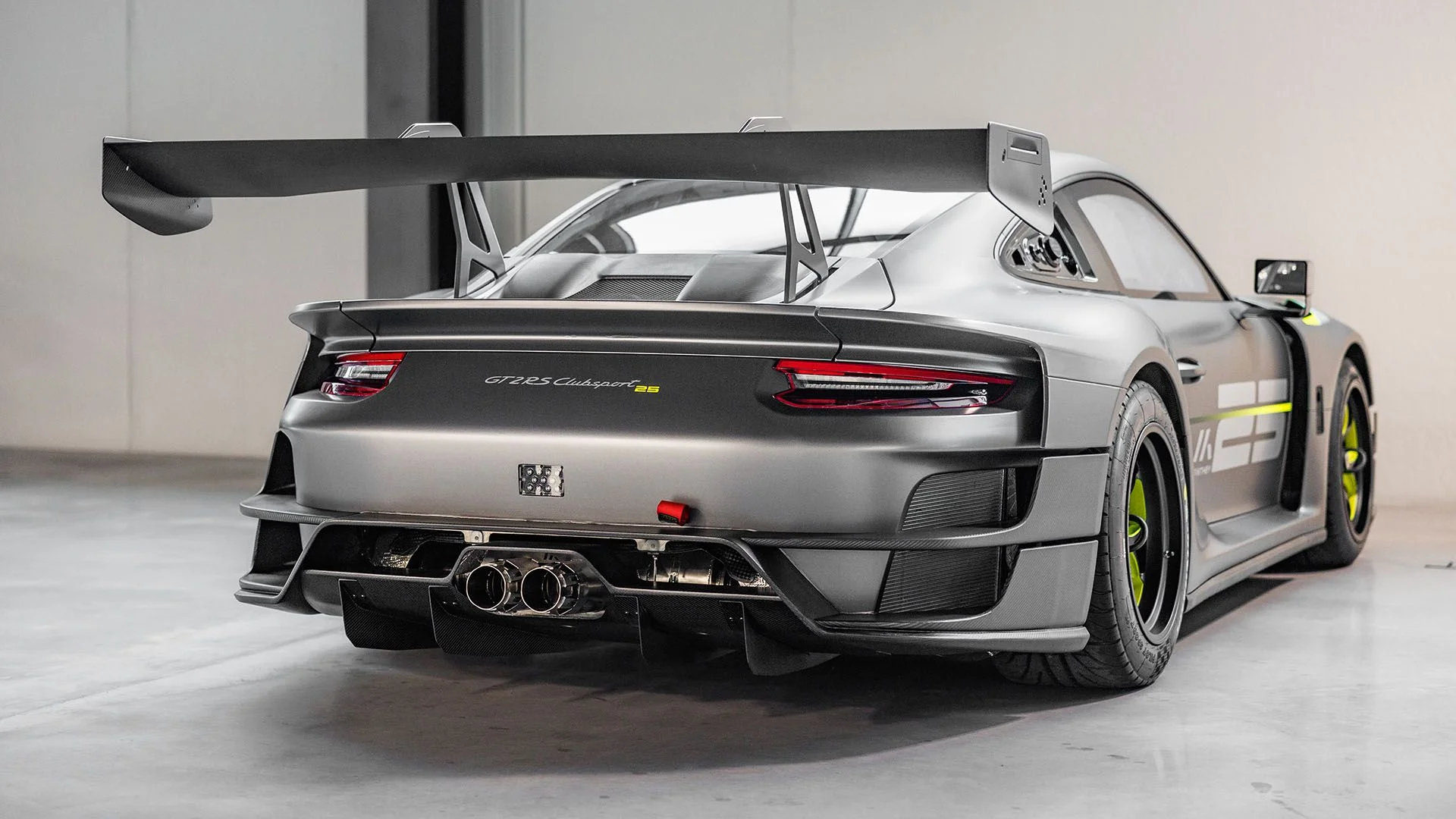 The car also takes a lot of design cues and components from the similarly hardcore track-only 2019 Porsche 935. The suspension especially borrows much of the componentry from the 935, including the 18-inch center-lock BBS wheels. The electronic control systems and steering rack were also taken from the 2019 Porsche 935.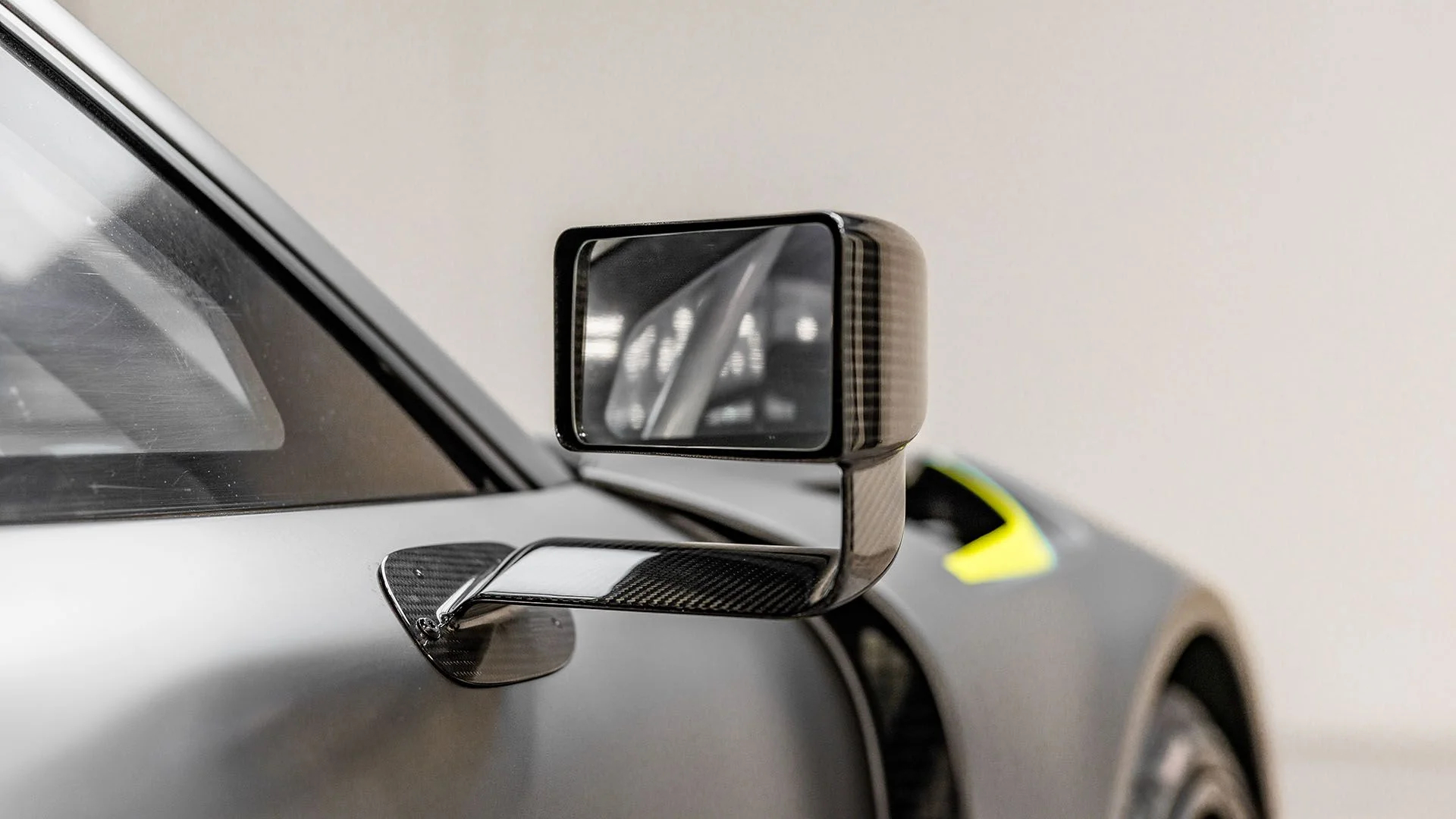 Only 30 examples were built, and this is one of only five allocated for the US market, making it even more exclusive. The car is finished in a distinctive green and yellow livery, affectionately dubbed 'Grello' by racing fans. The stripped-out interior is similar to the standard GT2 RS Clubsport. That means a single Recaro seat and roll cage. A special '25 Jahre Manthey-Racing' limitation plaque on the dashboard further highlights the car's status as a special edition car.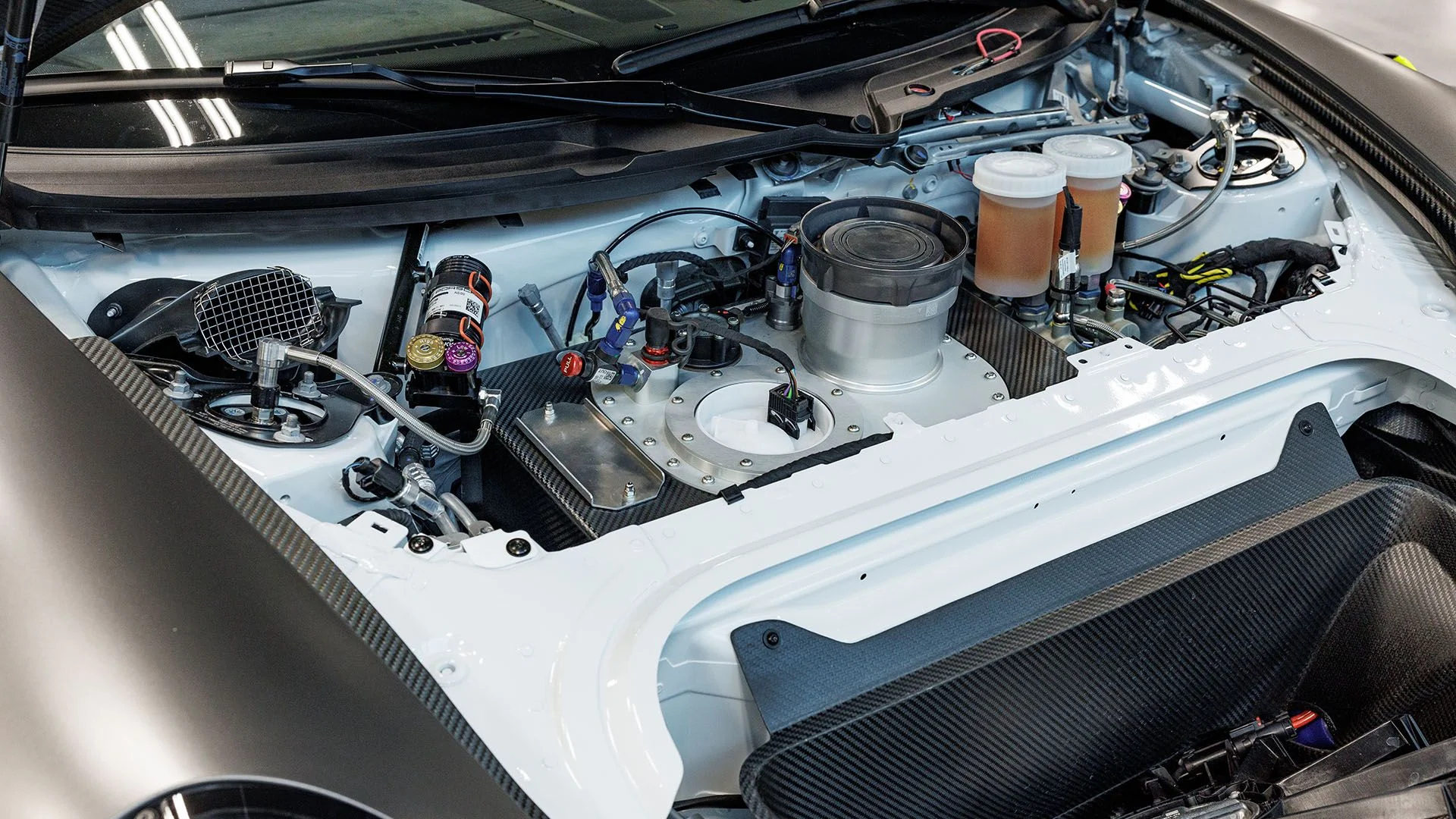 The 2022 Porsche 911 GT2 RS Clubsport is offered in as-delivered condition. However, with only a total of 56 testing and delivery miles on the odometer, the car is practically brand new. It includes several Porsche delivery items, such as service tools and technical literature.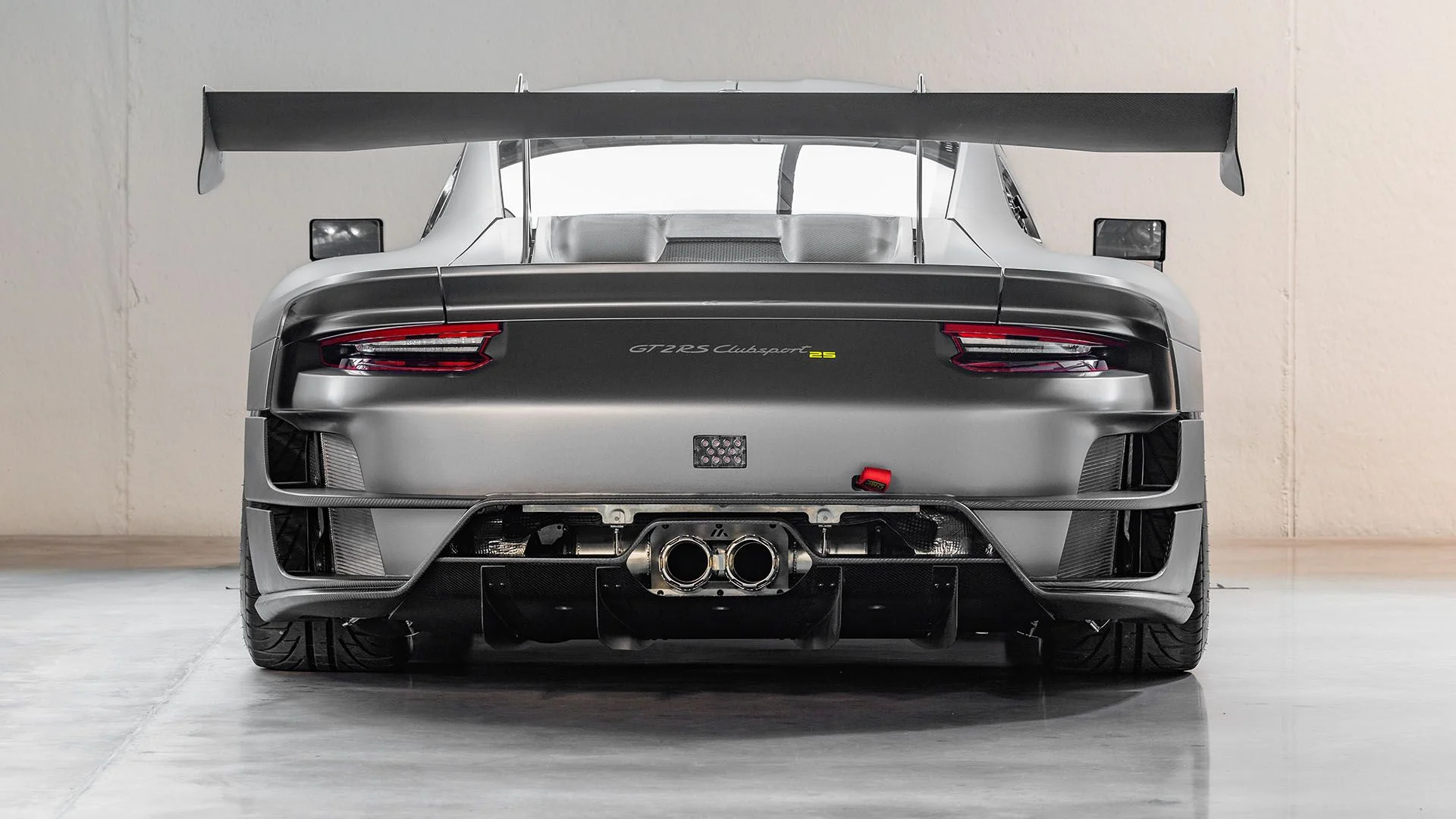 Source: Broad Arrow Auctions