I guess it makes sense for a tuning company like DMC AG to create a 'lookalike' aero kit for an older model so it looks like a more recent model, and that is exactly what DMC did for the Lamborghini Huracan model, we all know the new, extremely impressive Huracan STO, the Super Trofeo Omologato, a car that looks like she just left the race track and just continues on the open road … but this ultimate rear-wheel V10 from Sant'Agata is an extremely expensive model, a quick check online came up with prices between $400,000 and $450,000, which is a lot of money, but you'll get a lot of car in return, so a Lamborghini Huracan STO is worth that kind of money, being the most extreme version of the final V10 NA internal combustion engine we'll ever see from Lamborghini.
But what if your budget just doesn't stretch that far, but you can get into a Lamborghini Huracan LP610-4, the original Gallardo successor from 2014, or even a rear-wheel-drive LP580-2 for less than half the price of an STO, and still have it look somewhat the same thanks to aerodynamic parts from DMC? And get this, not only will these parts fit onto the original LP models, but also on the Performante version and even the recent EVO models, but I think most of DMC's customers for this STO Facelift kit as they call it, will own either an LP610-4 or an LP580-2, both if which can be found on the second-hand market at the time of starting from $166,000 and up, which might make the rest of what DMC offers with this kit even more interesting.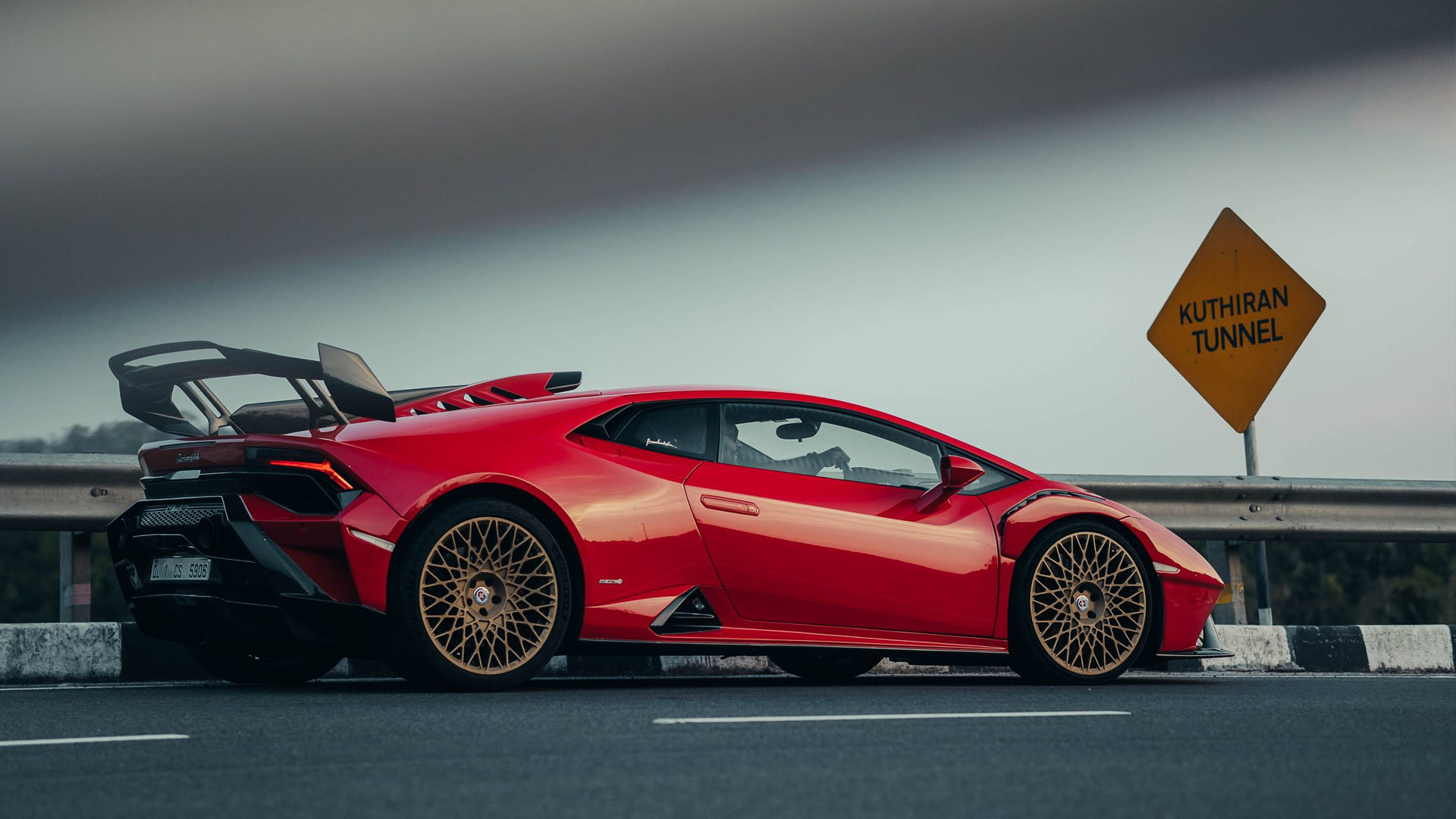 As DMC puts it 'our intention was not to create a mere replica; it was to provide an enhanced driving experience', and we have to admit the Huracan STO might be a handful to control on the edge, we are talking about a track-focused street car, with lightweight carbon fiber sport seats that might not be too comfortable for longer journeys, so with this DMC STO Facelift kit you can keep the 'comfort seats' from the original Huracan but still get the striking looks of the STO, and add the DMC ZESAD exhaust system installed for a soundtrack that will have heads turning as you thunder by in this sharply dressed V10 from Sant'Agata.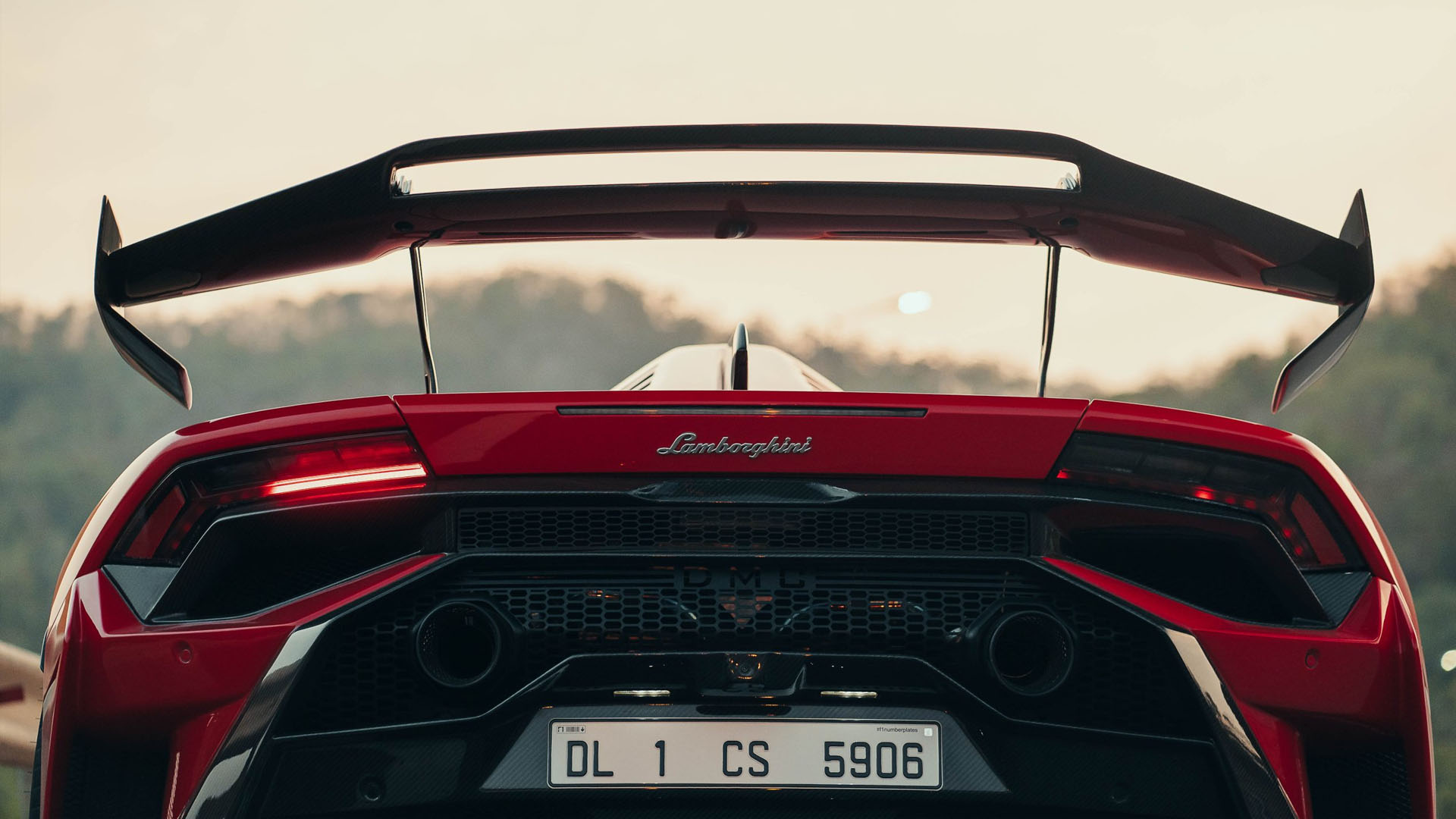 And the fun doesn't even stop there, DMC even came up with an ECU upgrade that will boost power by 60 hp and 30TW, on some models this means you'll end up with 700 hp in your Huracan, without reverting to a twin-turbo setup, if you would opt for that you could get a comfortable ride in a Lamborghini Huracan that looks like an STO and pumps out 1,000 hp or more, add the custom DMC forged wheels by HRE and you get a very nice looking total package, and still have six figures or more remaining in your bank account compared with the purchase price of a real Lamborghini Huracan STO.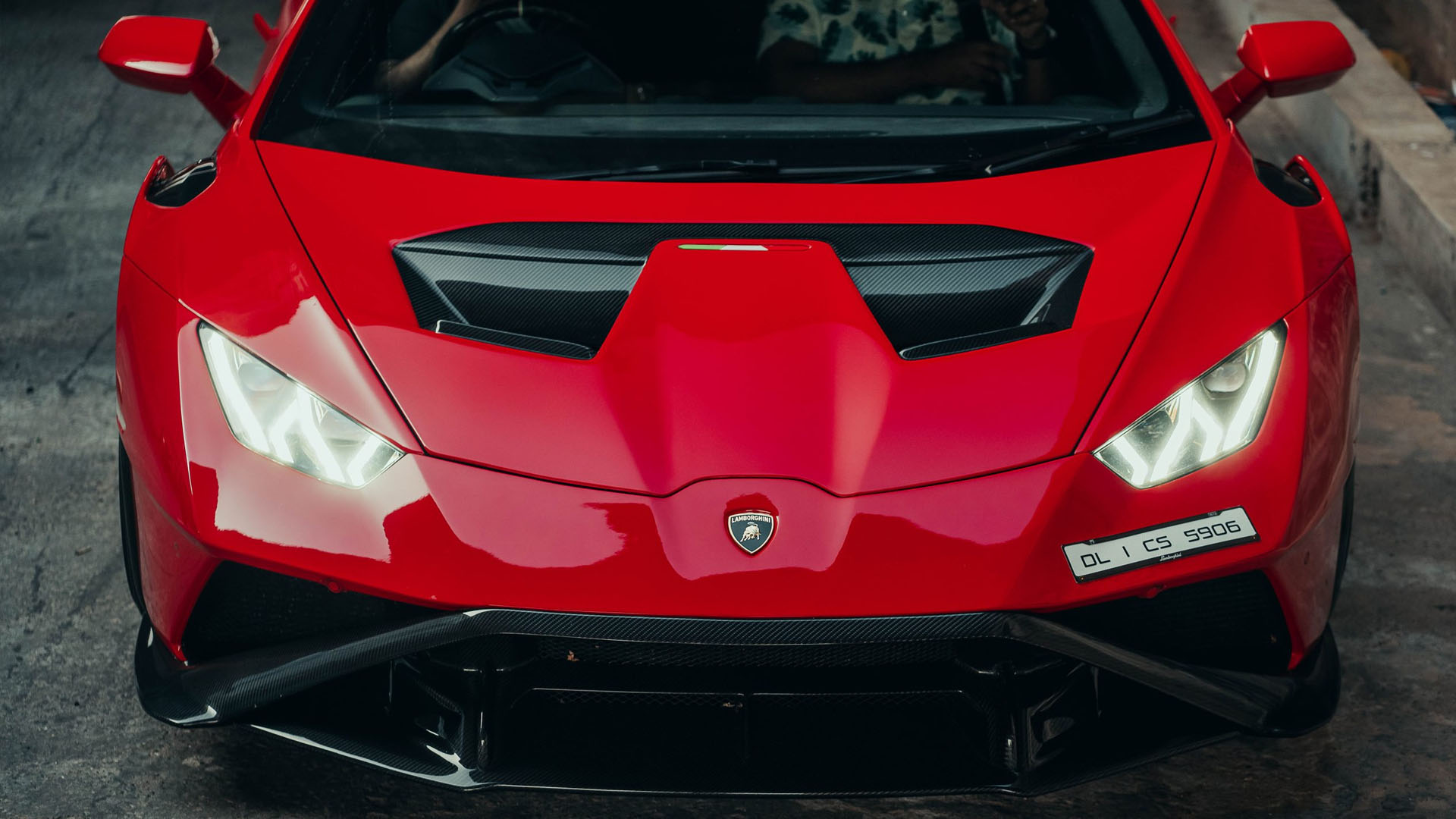 The highlight of DMC's transformation is the STO Body kit, meticulously crafted from Prepreg Carbon Fiber. But this kit is not just about aesthetics; it combines form and function seamlessly. The front fascia features a fully aero-active design, incorporating the STO front bumper and a new trunk with added air channels that transport the airflow out through the front hood, mirroring the original STO's aerodynamic principles. Additional enhancements include vented front fenders, side skirts, a rear engine bonnet with an aero-scoop for improved cooling, and the imposing STO wing.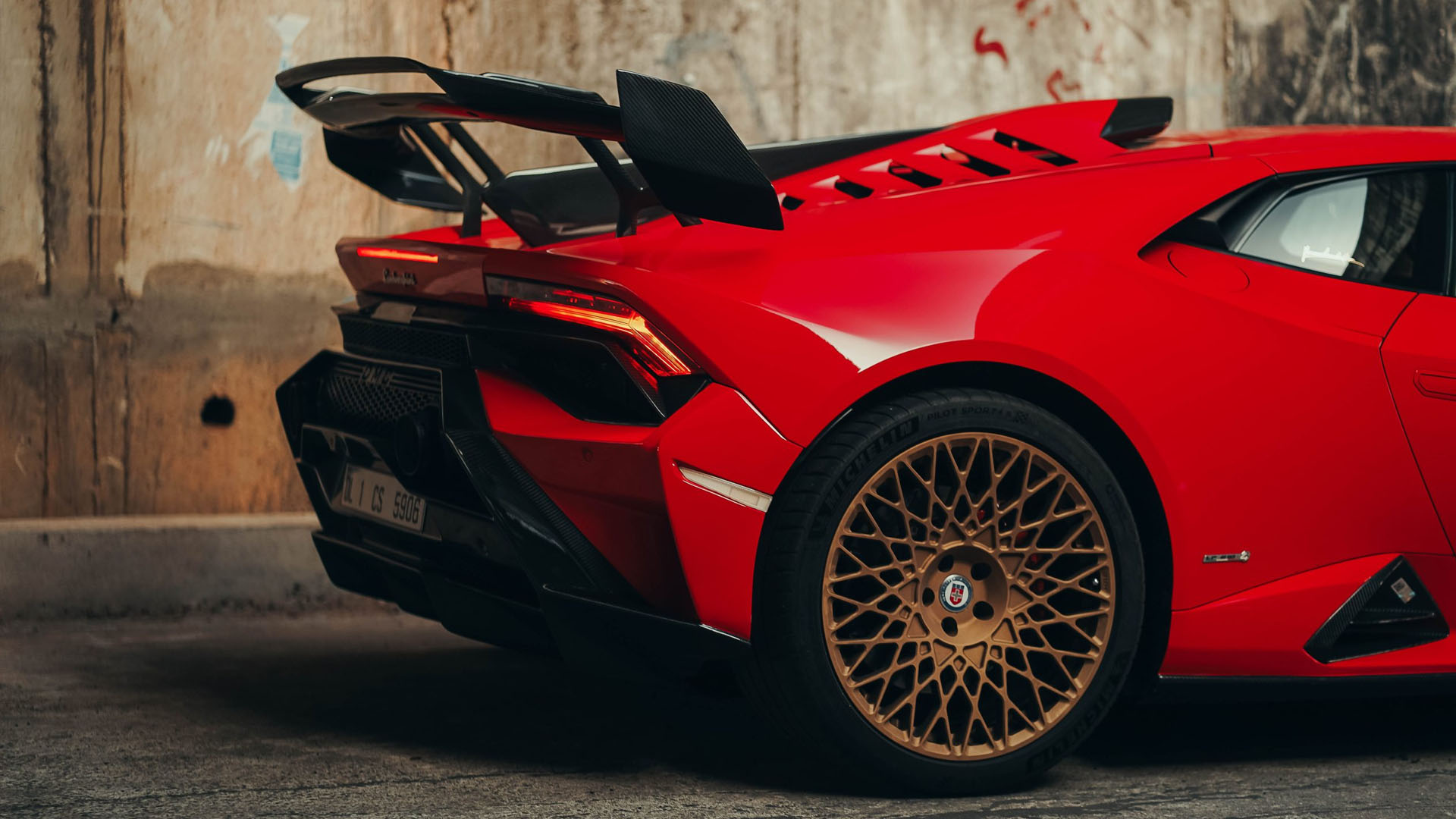 However, the rear fascia holds a surprise. While the rear bumper and diffuser exude the aggressive STO style, the center grill reveals a special touch. Instead of the usual S-T-O letters, the skilled engineers at DMC have laser-etched D-M-C into the metalwork, adding an exclusive easter egg to this extraordinary transformation, one thing that was just impossible to recreate by DMC was that 'Cofango' design at the front as seen on the Huracan STO, remember the entire front section on the STO, complete with bumper and fenders, is hinged at the front, much like the classic Lamborghini Miura and inspired by race cars to offer quick access … on the DMC STO Facelift kit we still get a separate bumper, two fenders, and a front hood … which might be a good thing, as it means that if you damage something, you don't have to replace that massive, carbon fiber part, entirely.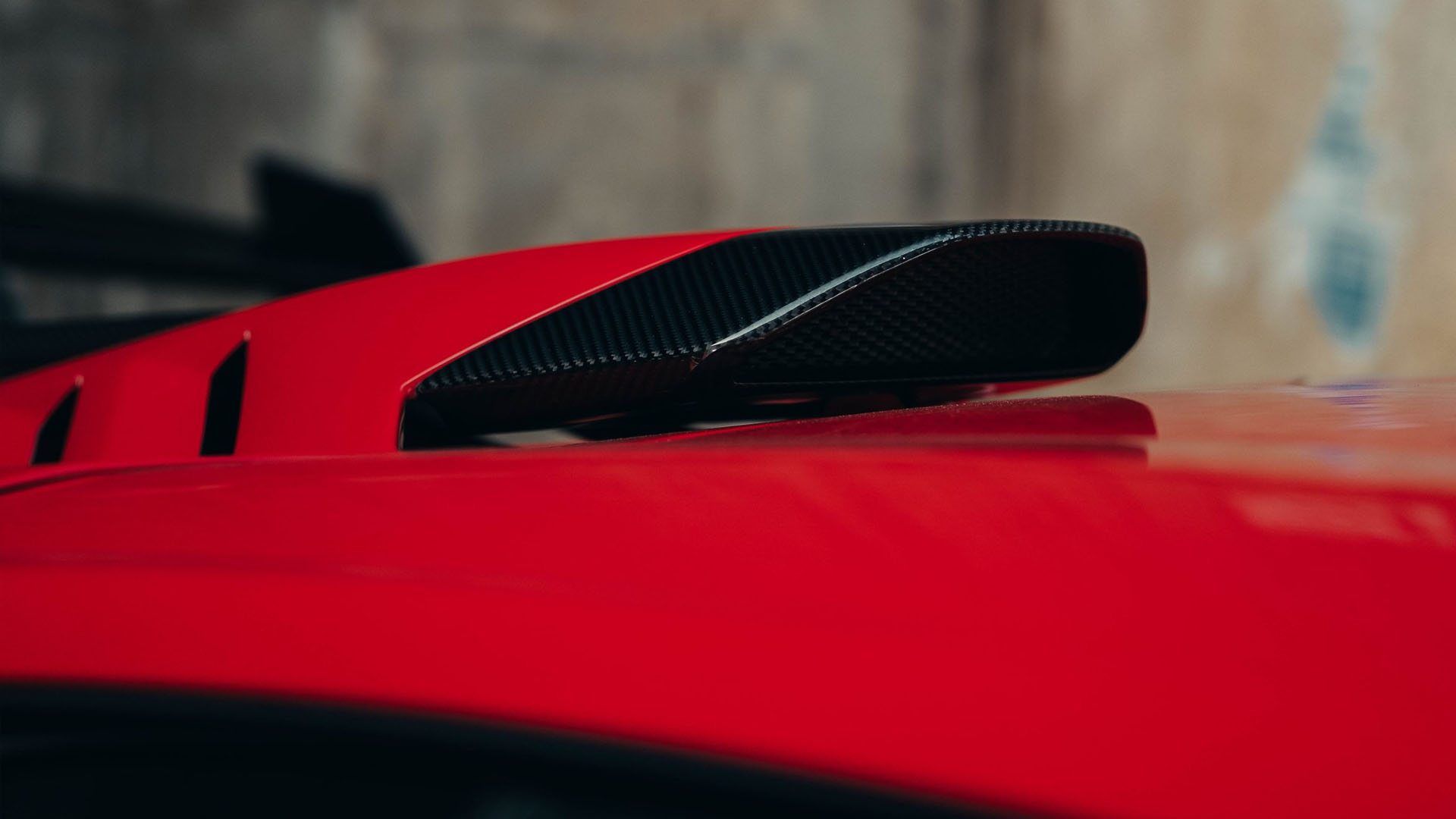 Now I'm not sure this would work, but just imagine how the front parts and that rear diffuser would look on a Huracan Spider, personally, I think that would be quite amazing, a Huracan STO Spider is something Lamborghini didn't even contemplate making, it wasn't up to the philosophy of the STO, but I would love something like that, I love driving convertibles. I understand that roof scoop wouldn't work, and neither would the vented engine cover, but perhaps that massive rear wing could get custom-made struts to hold it onto the Spider's rear deck … that would look so mean.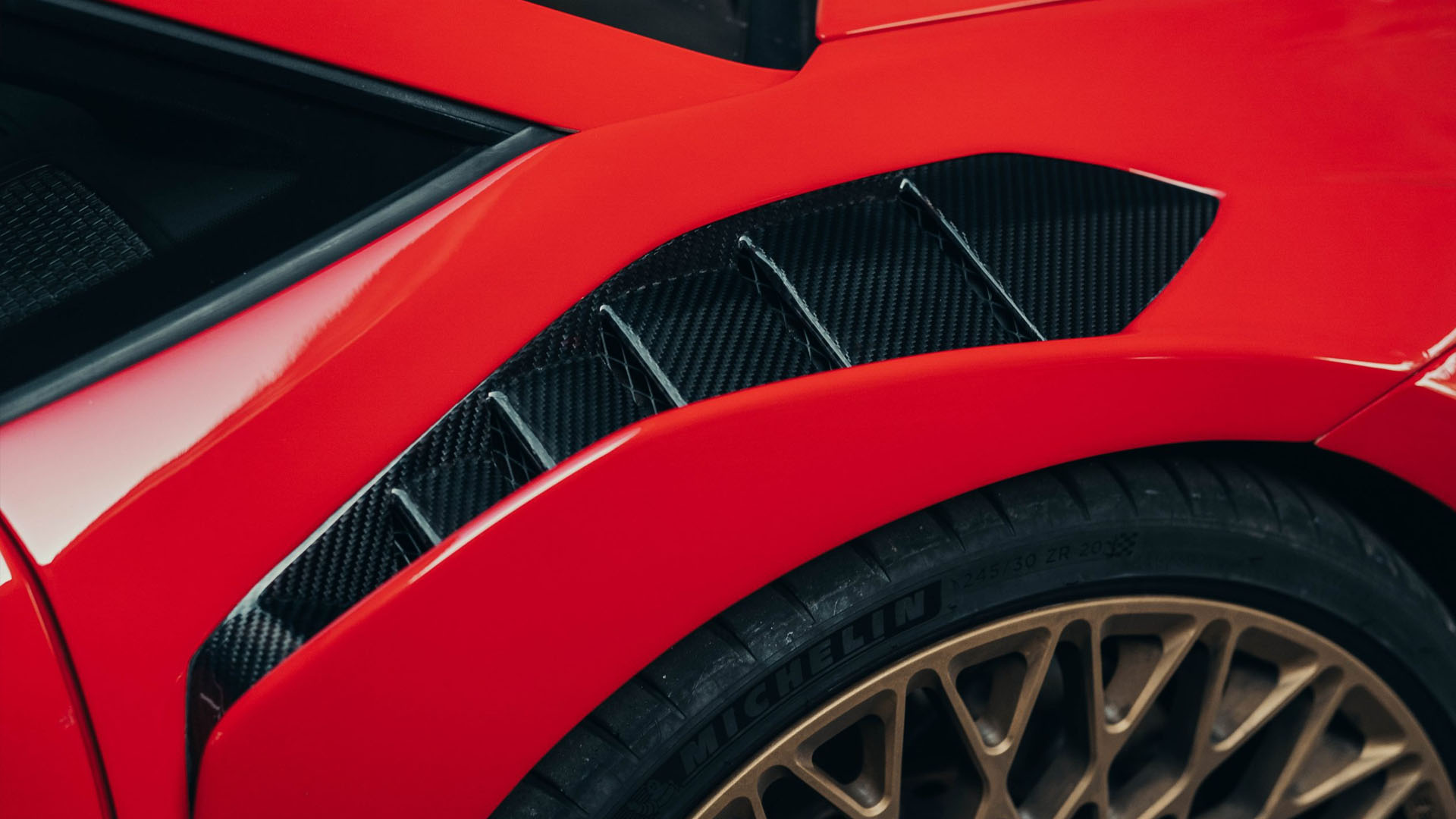 So by now, you might be thinking about what all this will set you back, well .. .get this, there are two versions available of the DMC STO Facelift kit on their website, one made from 'Pre-Peg Carbon in OEM quality which is listed at $44,900 while a second option comes in the famous Forged Carbon structure, the latter will set you back $59,990, which personally I feel is a serious premium, and I'm not a fan of Forged Carbon to be honest, I'm old-school, I'll settle for visible carbon fiber any day.
Take a look at the official DMC video for the car seen in these photos, taken in India, after which we show you some more photos of this DMC STO Facelift kit.