Lotus is actually celebrated as 'Featured Marque' at this year's Festival of Speed at Goodwood, what a better way to have their latest sports car unveiled to the public for the first time at this very event, they even had to invoke crowd-control on the official Lotus stand at Goodwood because of the sheer number of visitors that wanted to see the Lotus Emira in real life, and literally, tens of thousands saw the dark finished Emira tackle the famous Goodwood hill climb circuit.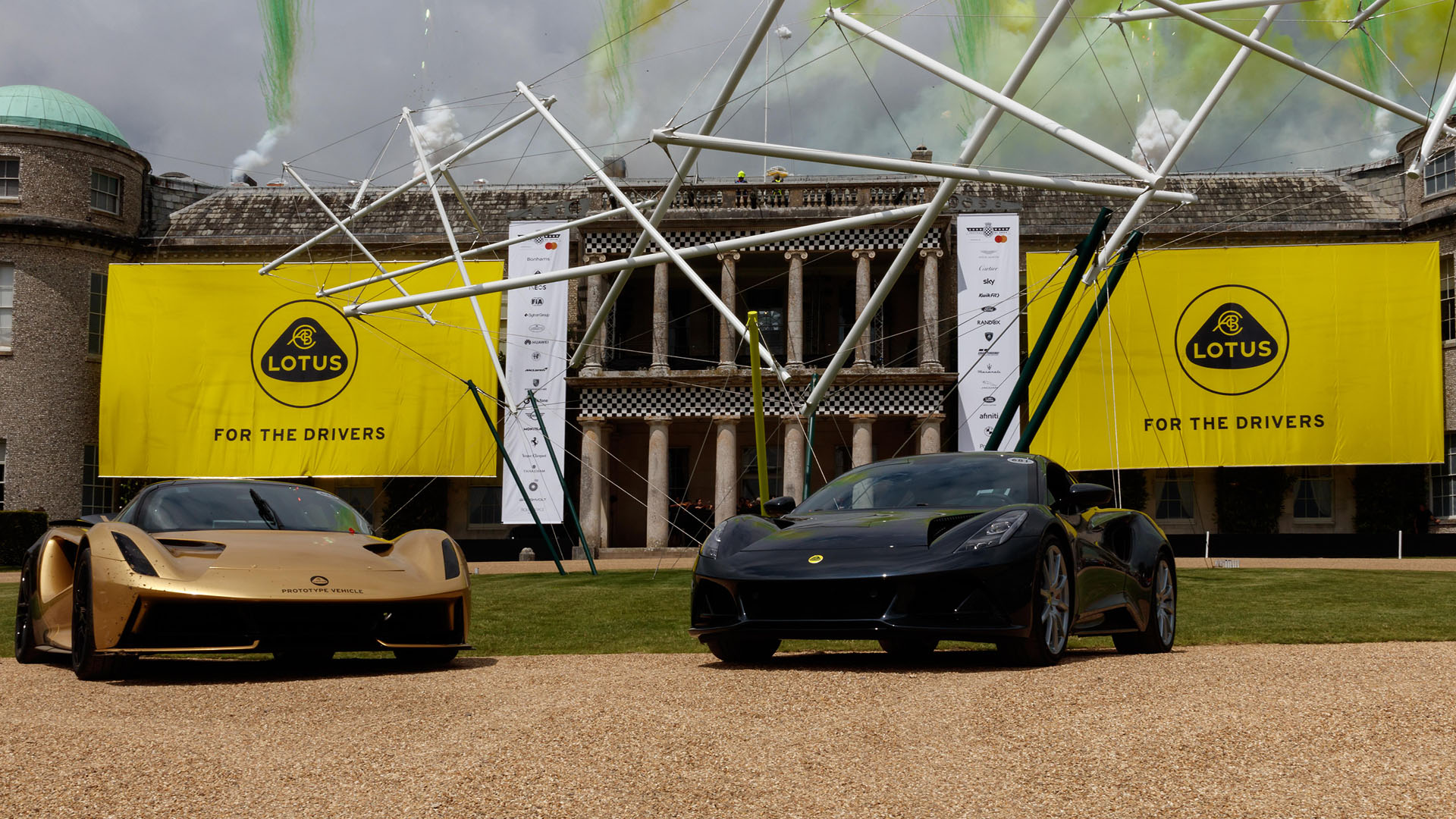 But Lotus left an even bigger impression when they had two cars for the 'Lotus Moment' parade held in front of the Goodwood house, complete with yellow and green fireworks, which happen to be the official Lotus colors, but I guess the organization and Lotus themselves didn't quite expect how popular the new Emira would be, the Goodwood Festival of Speed opened at 7 am, and within minutes the Lotus stand got crowded.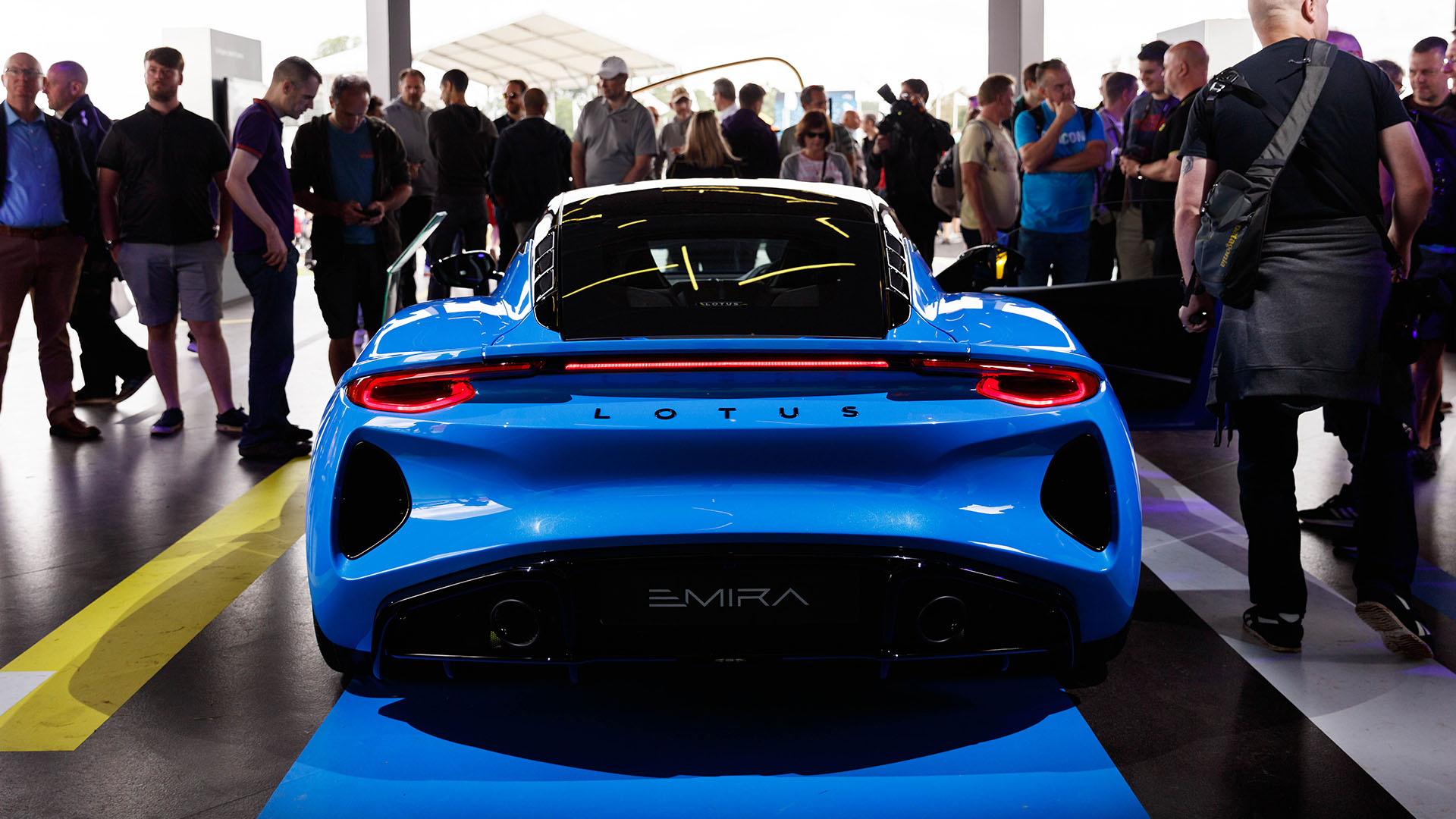 They had to enforce a queueing system just to allow people onto the stand and talk about the new Lotus Emira, they could even put in an order for this milestone car from Lotus, because let's not forget this will be the last gas-powered Lotus, so it's understandable people are ordering this all-new British sports car now, the Emira was joined on the stand by an Evija all-electric hypercar, an Elise Sport 240 Final Edition and the track bike developed in part by Lotus Engineering for British Cycling.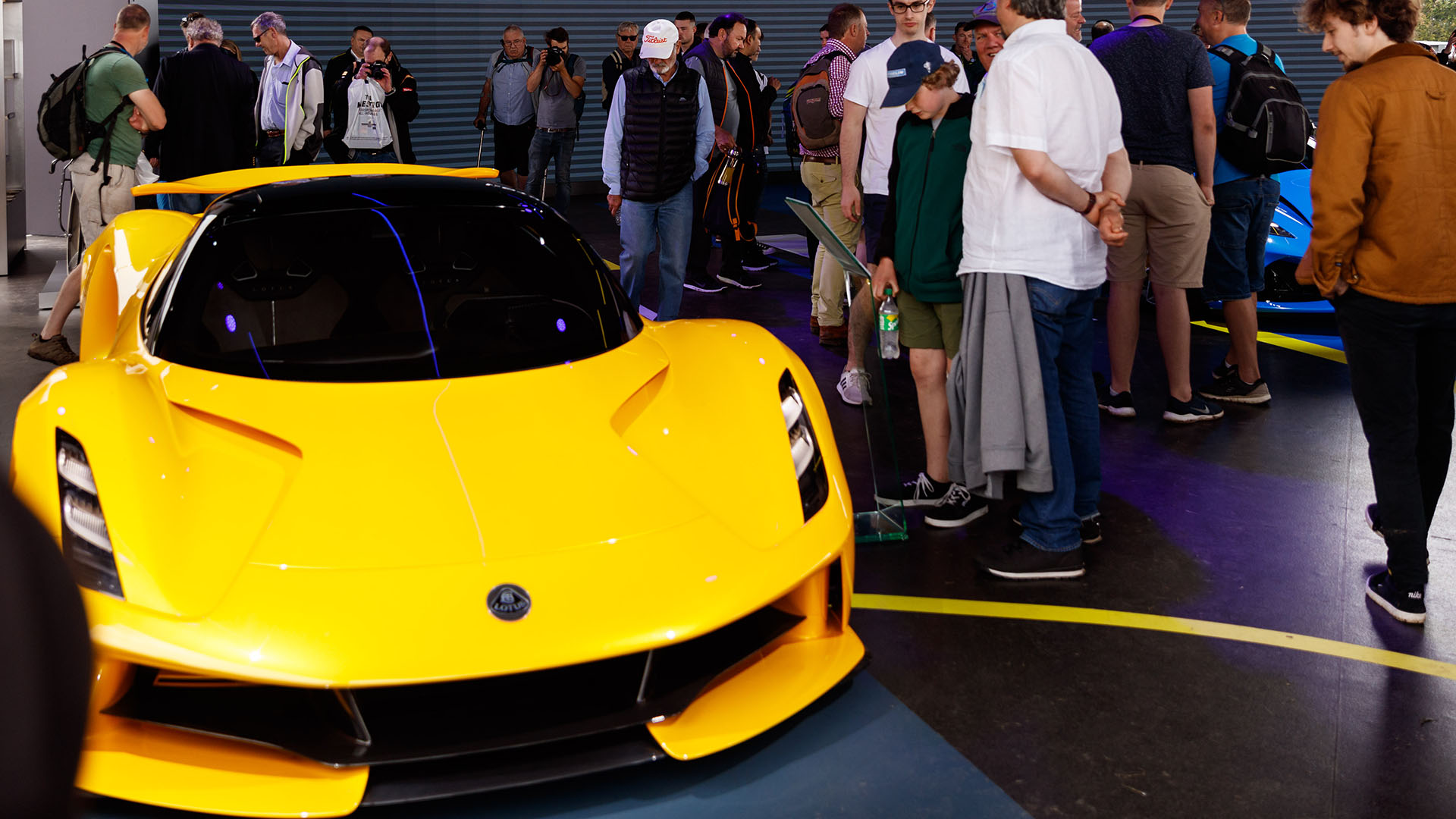 Lotus is also the theme of the Festival's "Central Feature", the dramatic art installation which is always created directly in front of Goodwood House. Called the Lotus 'Aeroad' and viewed digitally via a smartphone app, the sculpture uses the latest augmented reality technology to allow users to watch four iconic Lotus cars speed through the air on a virtual racetrack. The app features an 'at home' mode for those who aren't able to come to Goodwood.
Some more photos of the amazing Lotus Emira during the Goodwood Festival of Speed: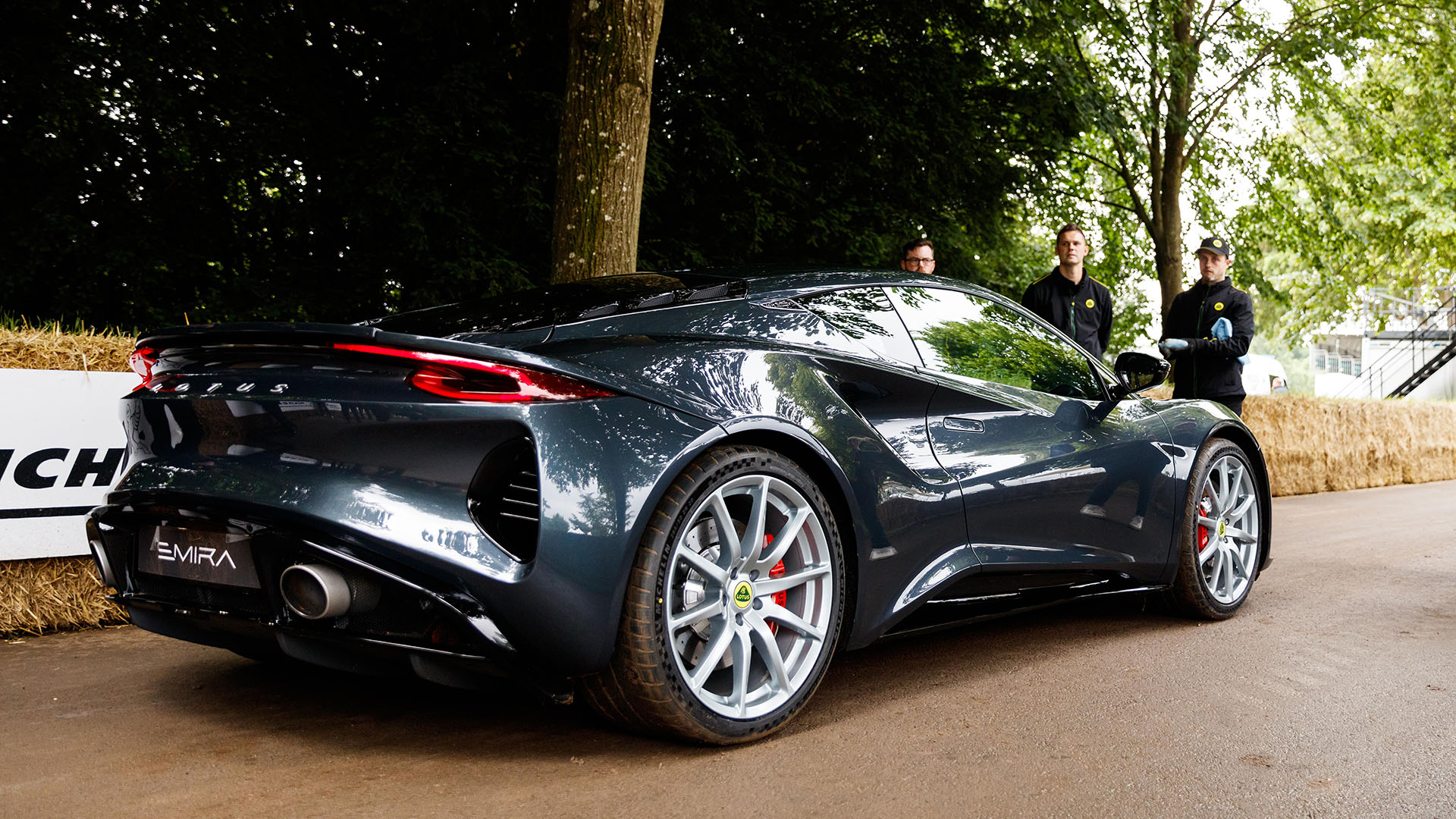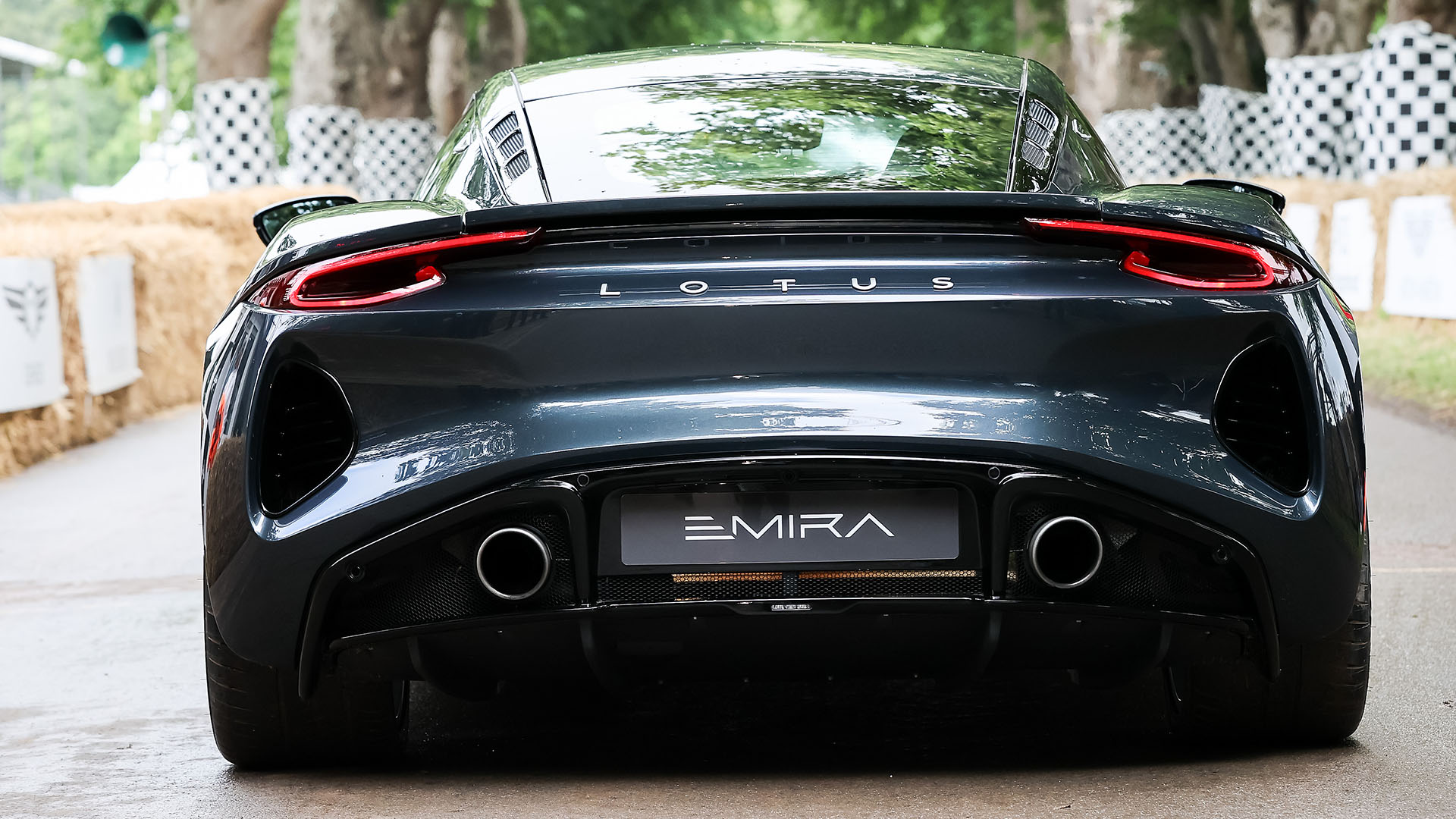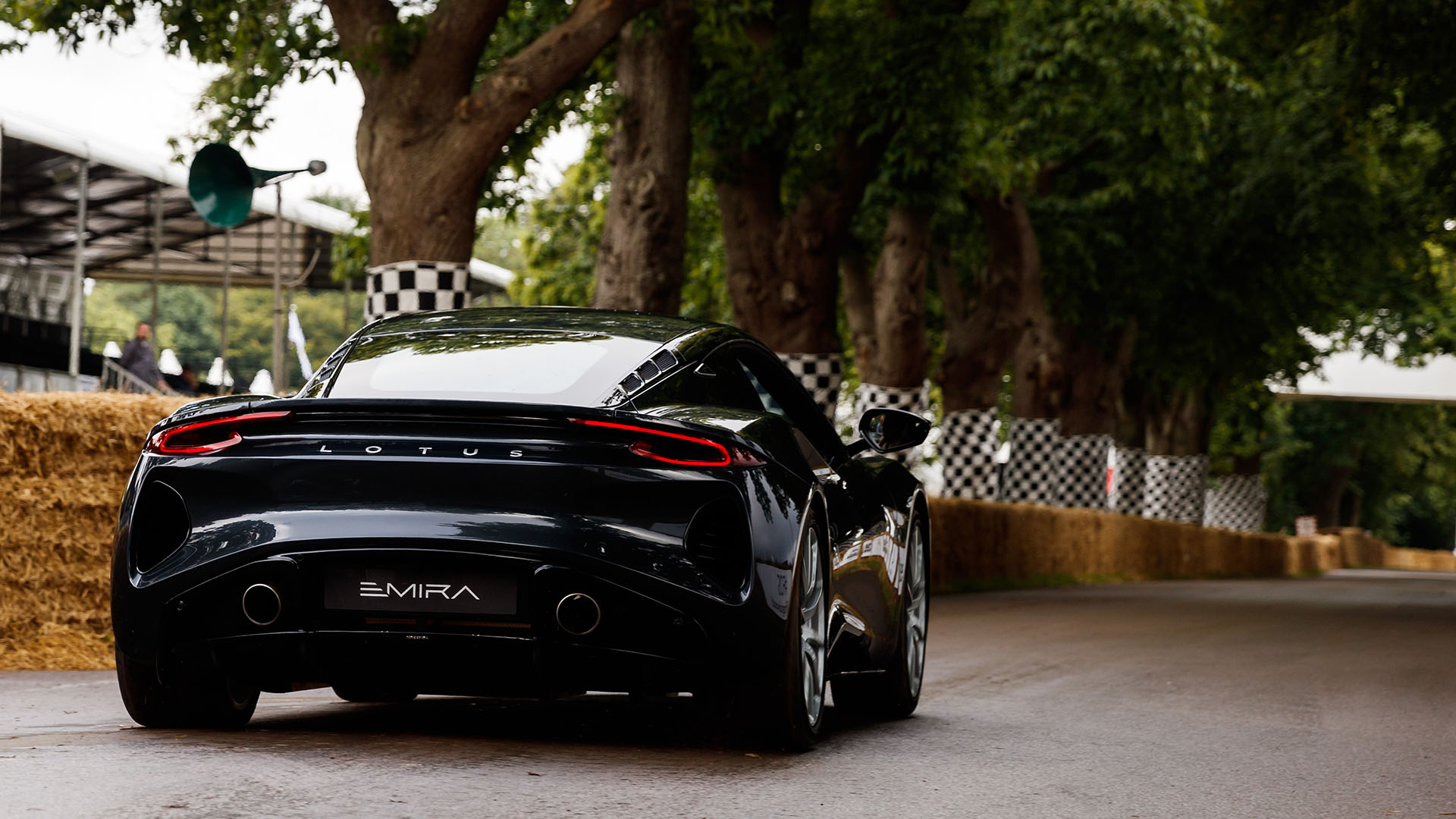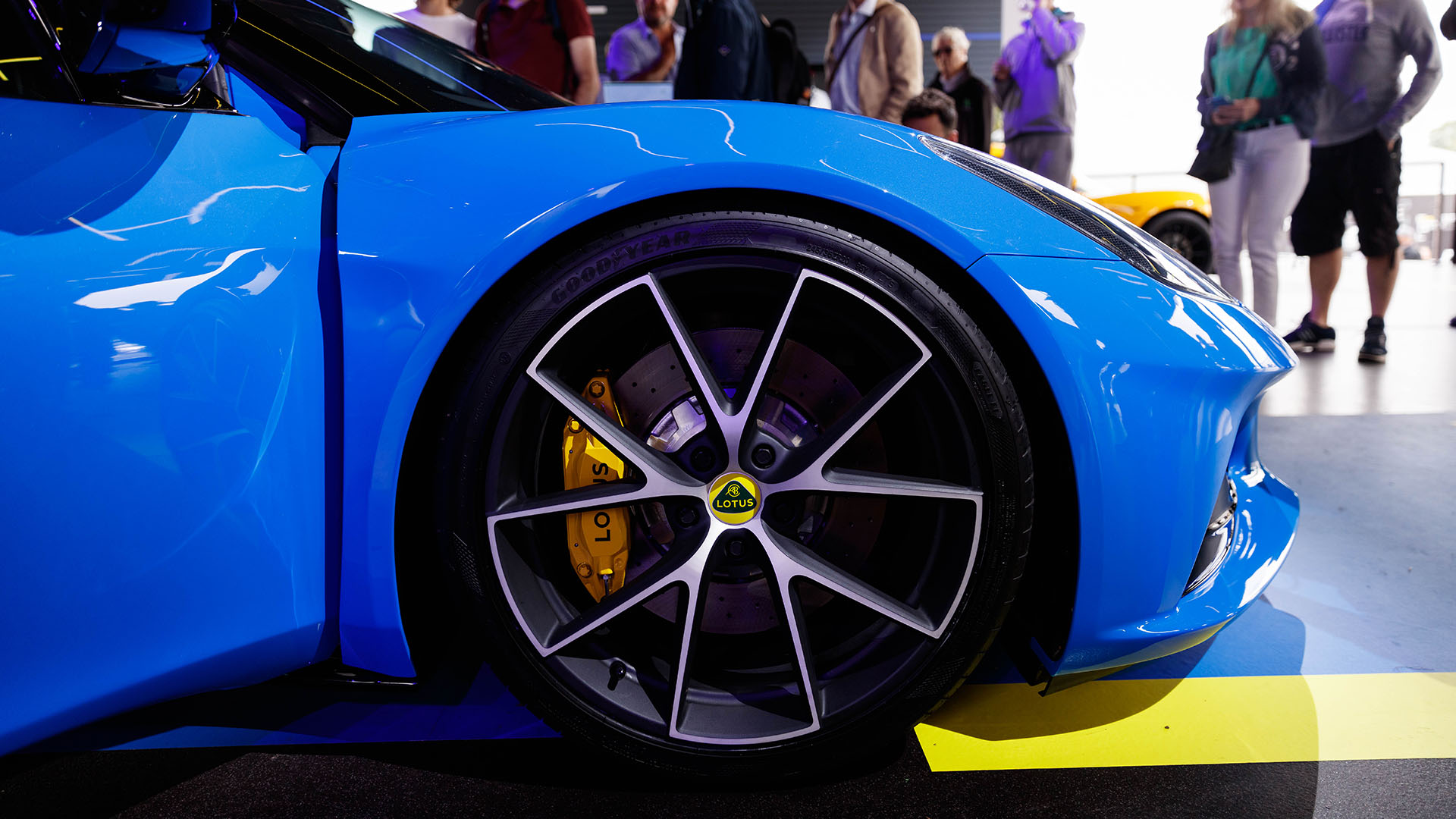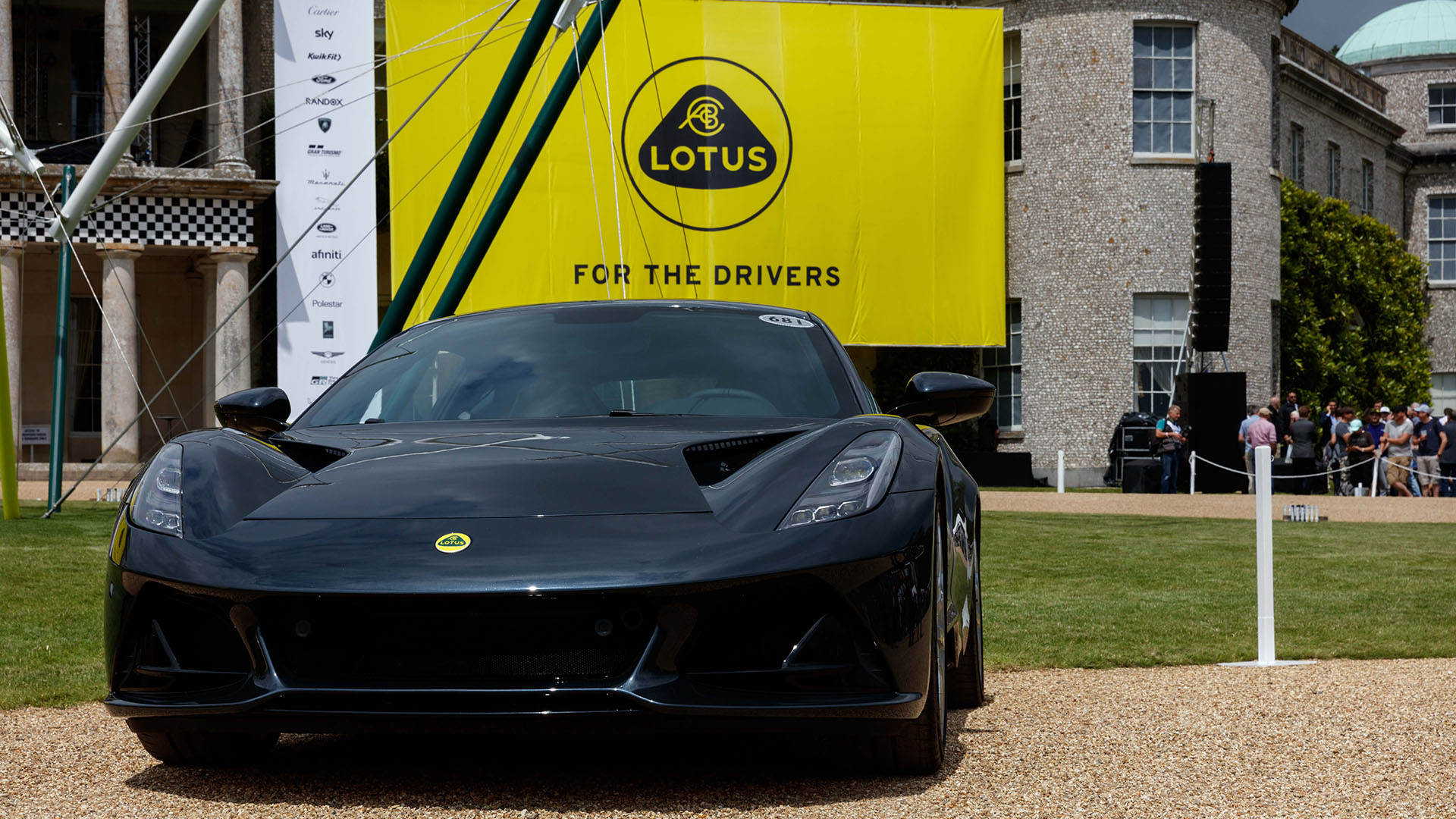 Also note this amazing, gold painted 'Prototype vehicle', that also took on the hill climb circuit … smoking its tires: