The Greatest Supercars And Sports Cars Of The 1980s
The seventies brought us futuristic visions of wedge-shaped supercars with pop-up headlamps. The eighties took things to the next level, with the forward-looking computer-aided vehicles going up against arguably purer machines which but the driver completely in control of their own destiny, leaving lap times (and, occasionally, survival) down to a measure of sheer talent vs technology. Read on for our selection of the greatest supercars of the 1980s.
Don't forget to check out our other Greatest Ever Supercars and Sports Cars posts.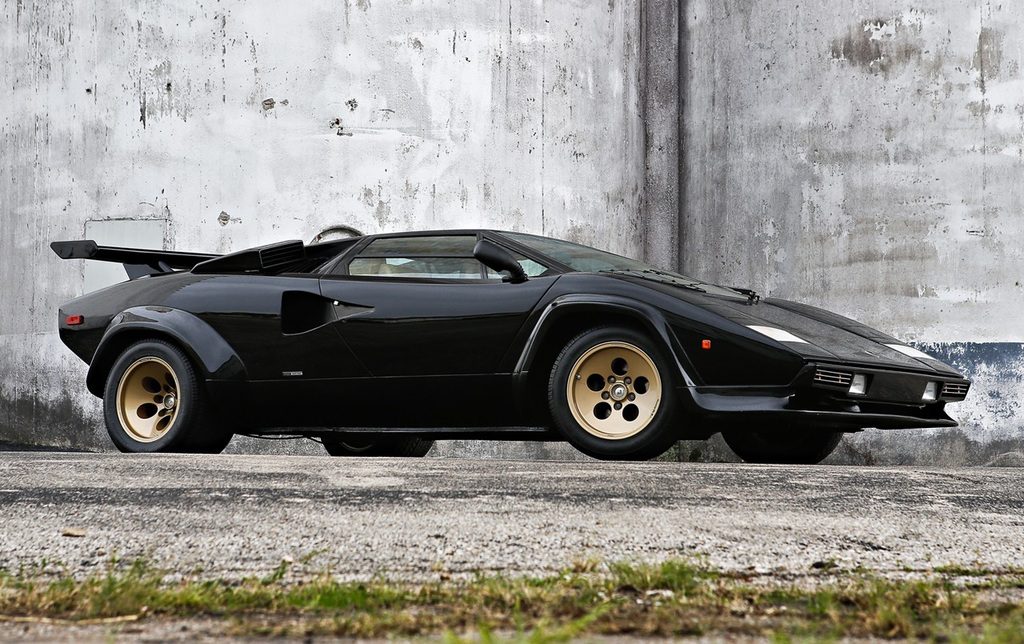 The Countach entered the fray in the seventies, searing its sharp angles on the conscience of car fans the world over. Lamborghini knew they were on to something special, and carried on producing the Countach in various forms all the way until 1990.
Lamborghini played with the formula throughout the eighties, upping the V12s size and power in an attempt to keep pace with the competition. 1982 saw the LP500 S, which sported the bodywork of the seventies' LP 400 S car which hid an uprated 4.7-litre V12.
1985 saw the introduction of the Countach 5000 Quattrovalvole, powered by an even bigger 5.2-litre V12 capable of producing up to 455bhp, though thanks to restrictive emissions regulations leading to a change in injector setup, US-spec cars were sold significantly down on power to their European counterparts.
The Countach's swan song came along in 1988, with the 25th anniversary edition, celebrating the supercar company's silver anniversary in style. This run-out for the Miura-successor featured details added and tweaked by Horacio Pagani, refining the cacophony of visual impact from the supercar poster of the 1980s.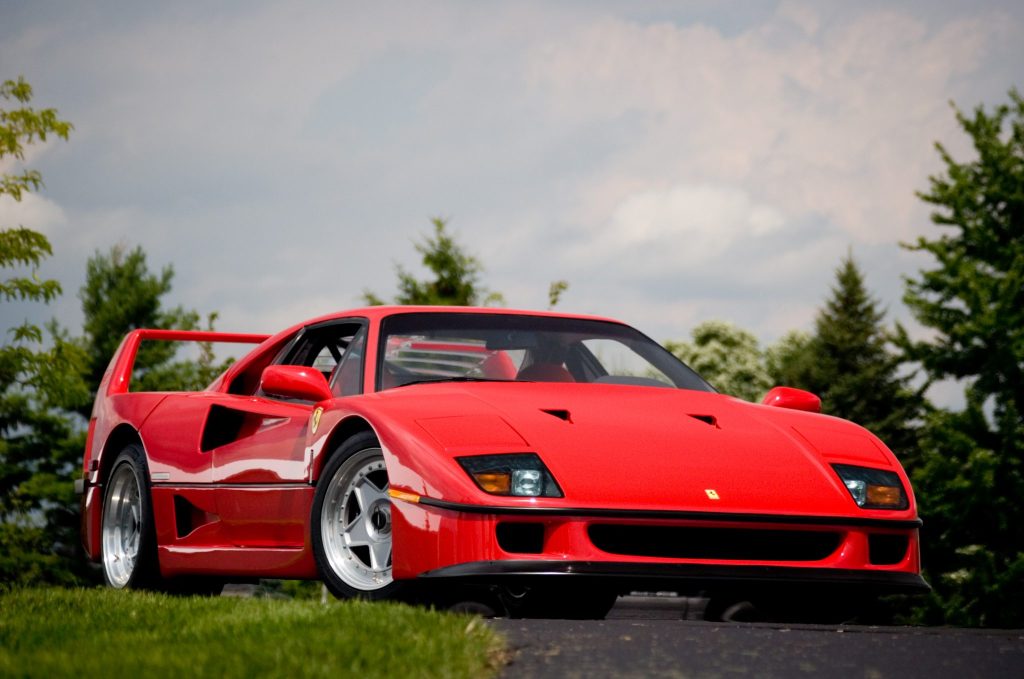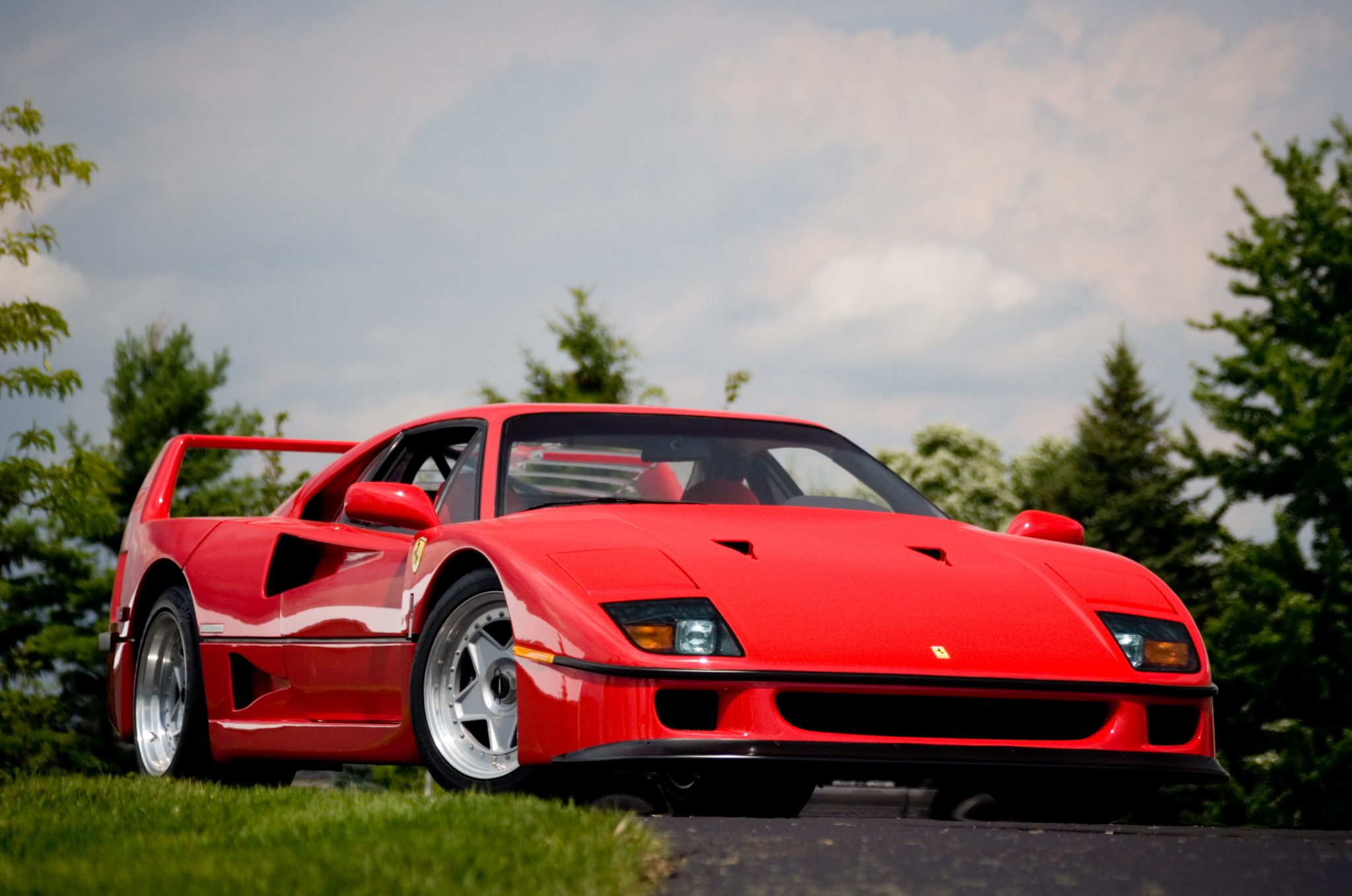 Many see this as the absolutely definitive Ferrari. Mid-engine, 2.9-litre V8, rear wheel drive, and with both regular AND pop up headlamps, the F40 absolutely defined the notion of the supercar.
478bhp launched the last Ferrari signed off on by Enzo Ferrari from a standstill to 60mph in around 4.2 seconds, and on to a smug top speed of 201mph – 6mph more than Porsche's then-record holder, the 959 – but those figures only tell part of the tale. Thanks to a body constructed from Kevlar, carbon fibre and aluminium, the F40 weighed just 1,369kg, bestowing it with go-kart-like handling characteristics.
Ferrari had started out with the intention of building just 400 cars. By the end of its production run, over 1,300 had been built. In addition, Ferrari went on to produce racing versions for sports car racing championships. This sparked customer demand for a performance-focused Competizione iteration, which drew production out through to 1996.
Even looking at this legendary supercar it's hard to imagine that it's 30 years old, but in 2017 that anniversary comes around for the F40. Few of us will get the chance to experience an F40 for ourselves, but there's a strange pride that glows simply knowing we live in a world where it exists.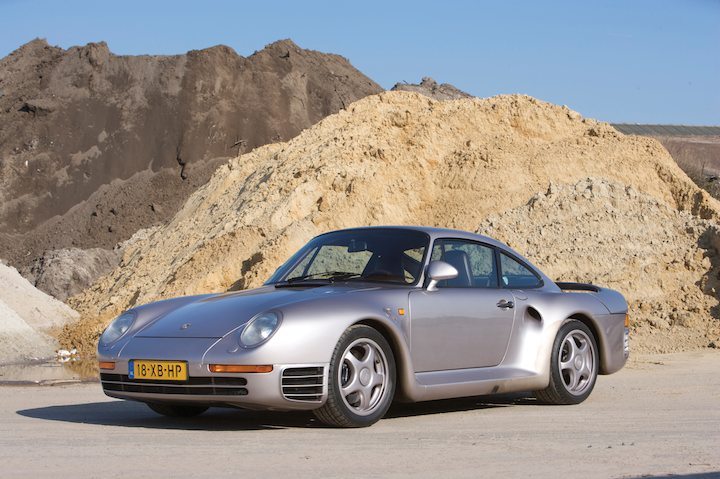 The antithesis to almost everything the F40 stood for (apart from the pursuit for ultimate performance), the Porsche 959 drove car technology forward, teaming four-wheel-drive with banks of computers to create a driving machine far ahead of its time. Initially designed to be a group B rally car, much like the F40's predecessor the 288GTO, the 959 was the fastest street-legal production car when it was introduced in 1986, with a top speed of 195mph – though shortly after it was bested by the aforementioned Ferrari F40.
That record-breaking top speed came courtesy of a twin-turbo flat-six mounted in the rear of the car, which put 444bhp through a 6-speed gearbox and all four wheels. Even more impressive was the 959's 0-60 time, a staggering 3.6 seconds in Sport trim, and a time which would bother some of the cream of supercar royalty even today.
The looks were very forward looking for their time too – the lines were traditional Porsche, but with a DTM-aping bodykit attached bringing them up to date as well as providing excellent aerodynamics necessary for such extraordinary performance.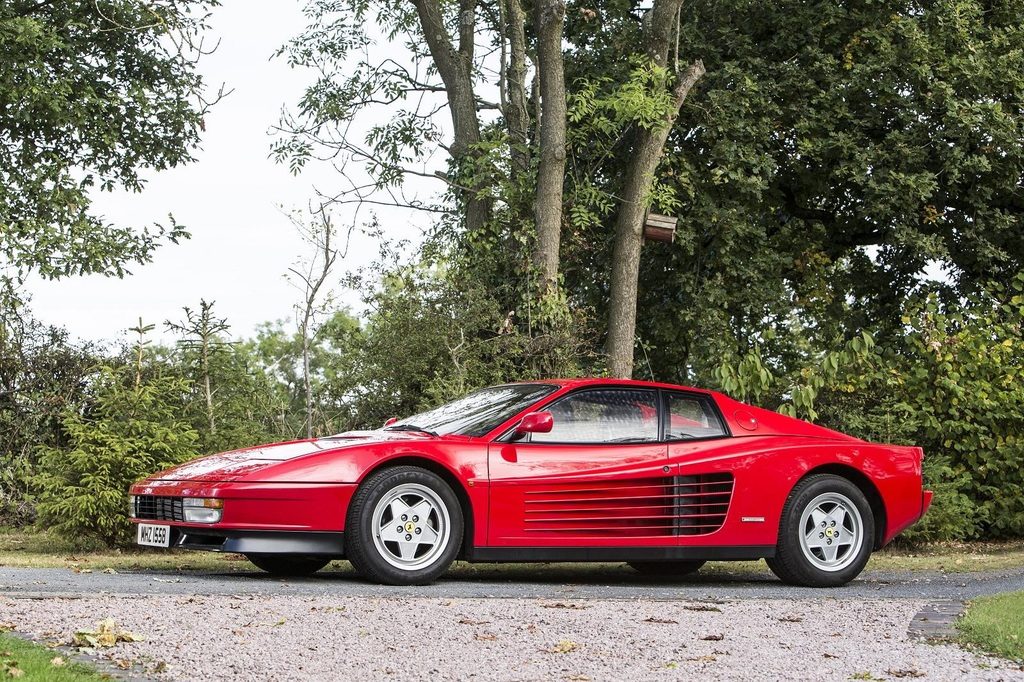 After the Berlinetta Boxer there came the Testarossa, Ferrari's mid-engined V12 supercar for the eighties. 390bhp was sent to the rear wheels from the 4.9-litre powerplant mounted just behind the drivers' head. Pininfarina also designed in numerous solutions for the problems experienced with the BB, including cabin heating thanks to poorly placed plumbing systems.
Fans of arcade machines will remember the Spider variant most fondly as the star of the game; in reality, only a single drop-top Testarossa was produced, meant as a gift for the head of Fiat at the time, Gianni Agnelli.
While its 180bhp top speed is undoubtedly fast, it's still some way off the top end of this eighties roundup, and its 0-60 sprint time of 5.2 seconds is bested by many others of its day, including a Ford Escort variant still to come on this list…. Performance shortfalls aside, the Testarossa still holds a fond place in many car fans' hearts however, thanks to its swooping lines and place in pop culture, it's sure to remain an icon for years to come.
RUF CTR Yellowbird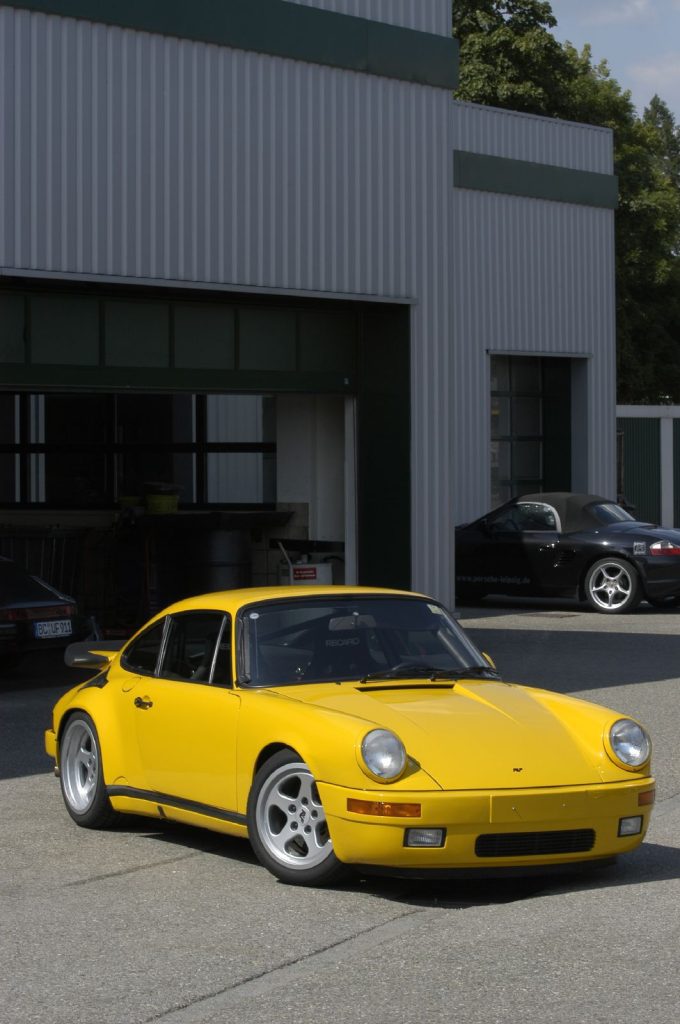 Porsche weren't the only manufacturer working to perfect Porsche supercars throughout the eighties. In 1987, RUF joined the fray with their iconic CTR, based on the 911 of the era but with an enlarged 3.4-litre version of Porsche's 3.2 flat-six.
Aerodynamics were a key focus of this 469bhp machine, dubbed Yellowbird for obvious reasons. Ruf took the slimline body from the 3.2 Carrera and shaved off guttering and seam-welded to give it its lithe shape, before adding an aluminium roll cage – lightweight and super-stiff.
It was thanks to this that a Ruf Yellowbird monstered several much-more established supercars in the speed stakes, including Porsche's own 959 for a period. The Yellowbird topped out at 211mph, which for context is faster than many modern offerings from Ferrari, McLaren and Lamborghini.
Ruf are so proud of what they achieved with the Yellowbird that they reintroduced it at the 2017 Geneva Motor Show, albeit this time with 700bhp and a carbon-fibre monocoque chassis, the first rear-engine car to utilize this. Ruf have stuck to their original lightweight, aerodynamic formula, weighing 1200kg and running retractable door handles a la Jaguar F-Type.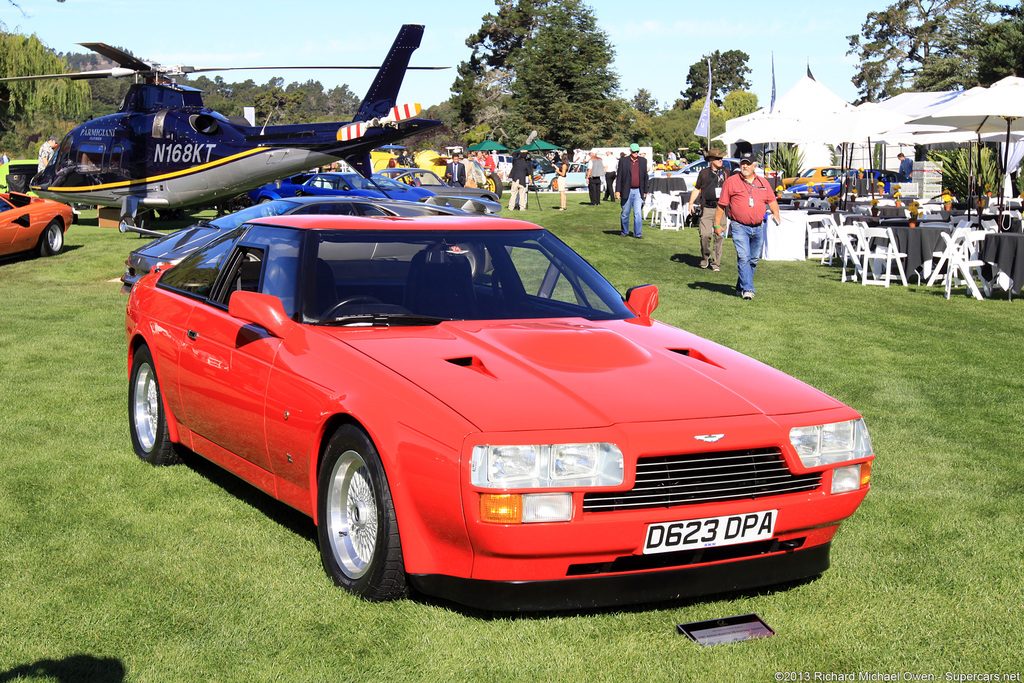 If exclusivity is more your thing, then Aston Martin had you covered. Renewing their partnership with Italian design house Zagato, between1986 and 1990, the two marques produced just 52 coupe and 37 convertible coach built V8 Vantage Zagatos.
Power came from Aston's thunking great 5.3-litre V8, making sure that people knew this was more than just a design study. Thanks to an aluminium body, weight was kept down allowing the Zag to reach 60mph in just 4.9 seconds, and push on to a top speed of 186mph.
Many found the avant-garde looks disappointing after the sixties' DB4 Zagato – squared-off headlamps, wraparound glasshouse and an angular, though recognizable grille breaking from Aston Martin's traditionally flowing lines.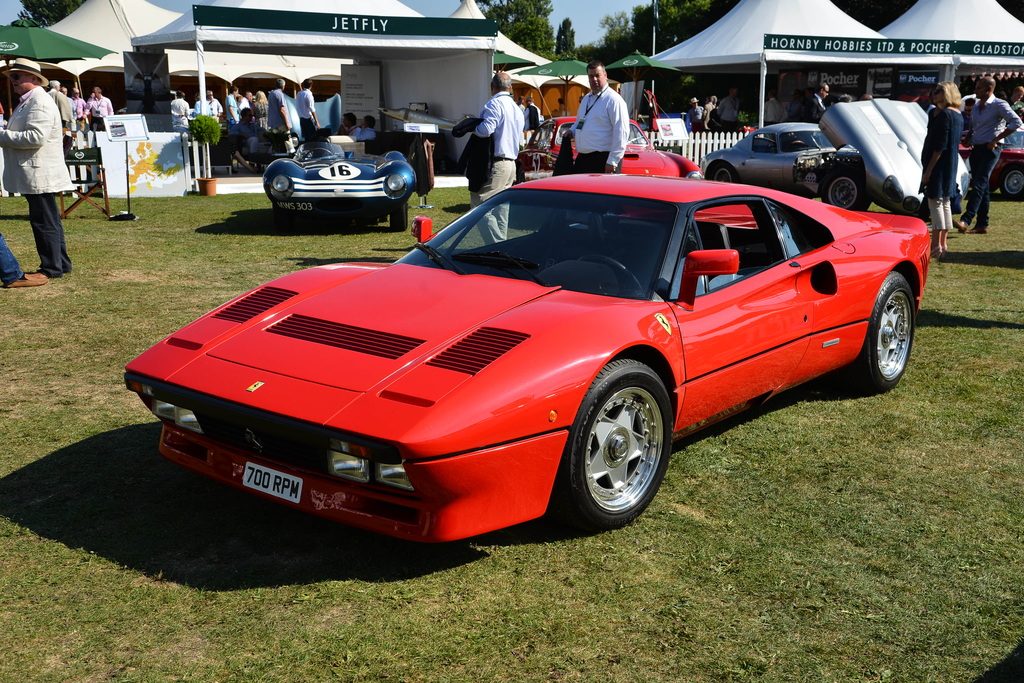 Seen by many as the car that set the performance precedent at Ferrari that eventually led to the F40, the 288 GTO is an even rarer gem from the prancing horse's past. Another supercar to come from the need to meet homologation requirements for Group B rallying, but that was left without a purpose when the series was discontinued in 1986 after the tragic deaths of Henri Tovonen and co-driver Sergio Cresto while competing.
272 examples were produced, more than enough to satisfy homologation, and each based on the underpinnings of the 308 GTB but with a 400bhp 2.9-litre turbo V8 mated to a 5 speed manual box. This was good for 0-60 in 5 seconds, helped by the innovative body construction which featured a combination of steel, fiberglass, Kevlar and carbon fibre.
The aggressive, angular body styling reflected the GTO's character, though Ferrari took that (and everything else) a step further in 1989 when it introduced the insane 288 GTO Evoluzione. 650bhp was put through the rear wheels of a car which weighed just 940kg, meaning a top speed somewhere north of 220mph.
The small number of 288 GTOs produced means they fetch sky-high sums at auction these days. This handsome example fetched over $2 million at Bohnams in 2016. With no sign of prices dropping, well-kept 288 GTOs look set to be a headline-figure-fetching classic for years to come.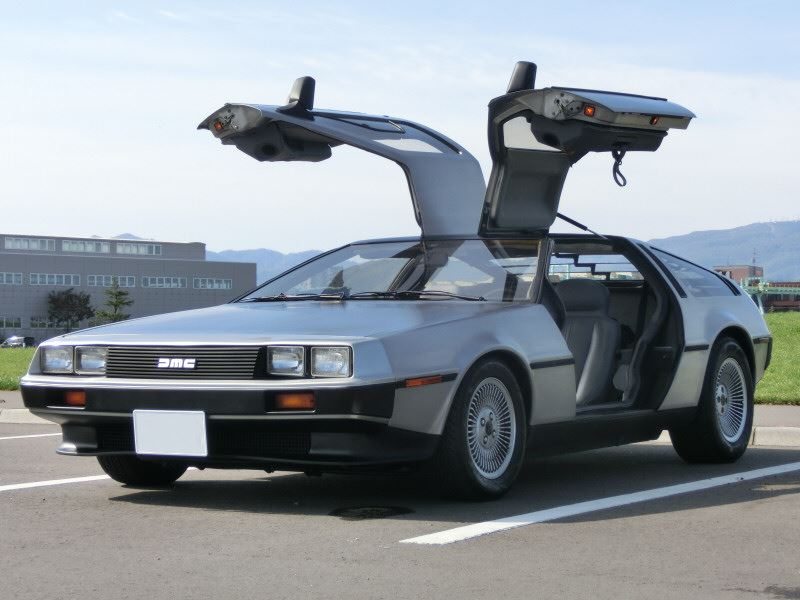 Looking purely at performance figures, the DeLorean is not a supercar. Even by the standards of its day it was sluggish, taking over 10 seconds to reach 60 miles per hour from a standstill. Its 2.8-litre V6 was restricted by tough emissions regulation at its time of release, meaning in the real world 88mph too some serious work to reach.
And yet, this machine is still one of the most recognizable cars out there, turning heads and dropping jaws over 30 years since it was first produced. That kudos is helped in part by its starring role in the (dare I mention it?) Back to the Future film series, but even without the Hollywood side of things the DeLorean manages to hold its own in the bedroom poster scene so dominated by Lamborghini for this period.
The brushed stainless steel exterior, coupled to its gullwing doors and vented rear-window slats – which could be replaced with a flux capacitor as an aftermarket extra, if needed – gave this fascinating machine the looks it needed to be considered a supercar. So what if it wasn't quick. Its legacy speaks for itself, giving it the credence, if not the capabilities, of a full-blown supercar.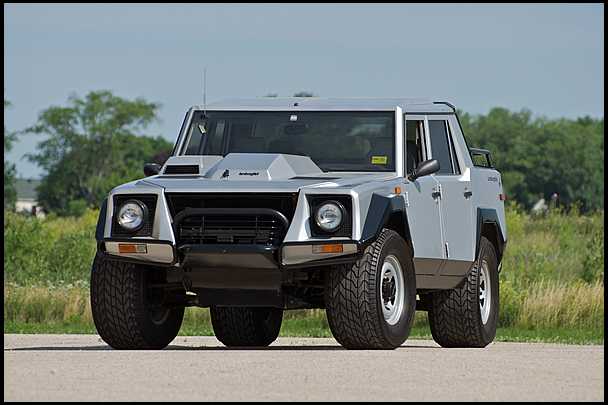 Those that scoffed when I included the DeLorean DMC-12 in this list may wish to look away now…
Back in 1986, when the first LM002s rolled off the production line, it was pretty much unheard of for a supercar company to produce an SUV. These days, virtually all the supercar companies are putting their name to a jacked-up 4wd car – Porsche with the Panamera and Macan, Bentley with their Bentayga, even the Ferrari FF is loosely connected to these companies' realisations that there's a pretty penny to be made by putting your name to a larger, more practical vehicle with power going to all four corners.
Lamborghini were way ahead of the curve with the 1986 LM002, and when you remember that Ferrucio started out as a purveyor of tractors, it's actually not that big of a jump to see the raging bull badge on the side of a massive utilitarian pickup or SUV.
The LM002 was big, even by SUV standards. It more than tipped the scales at almost three tonnes. Shifting a vehicle this size required serious power, something which wasn't a problem for Lamborghini. The 5.2-litre V12 from the Countach was slotted in the capacious front, more than ample to get this behemoth off the line.
The 444bhp supplied made for a 0-60 time of 7.7 seconds, which isn't bad for a 3 tonne military 4×4 whatever way you look at it, though the laws of physics limited the top speed to a relaxed 118mph, which is probably enough when you consider how long it would take to bring the LM to a standstill from such a speed.
That weight + 12 cylinders made for fuel consumption on the daft side of preposterous. Lambo's solution to give the LM002 even close to a respectable range was simply to fit a 290-litre fuel tank.
The LM002 was not hugely well received in its day, meaning a production run of just 328 when the last truck rolled off the production line in 1993. Its sheer ludicrousness means it holds a special spot in many petrolheads hearts, even today.
Another car spawned from the Group B rallying homologation requirements, the Ford RS200 may not look like much compared with the Ferraris and Lamborghinis on this list, but it's got it where it counts.
Its was not an easy birth though; what began as a project to construct a rear-wheel-drive rally car for Group B in the early eighties culminated in a failed project for Ford, and a question of what to do with the knowledge they'd accrued in the process. In 1983, after having abandoned the original Escort RS 1700T project, ford decided to push on with a four-wheel-drive setup, so as to be able to take the fight to the competition on rally stages.
The setup was similar to many supercars of its day – mid-engined, with a fiberglass body and a 0-60 time under 4 seconds. Top speed was overshadowed by the supercar elite of the day, but the RS200 could mix it with the best along a B-Road, helped by excellent weight distribution, after Ford engineers chose to put the gearbox up front.
Even faster variants were produced – like the Evolution, which reached 0-60 from a standstill in a smidge over 3 seconds thanks to its bored out 2.1-litre engine producing in the region of 580bhp.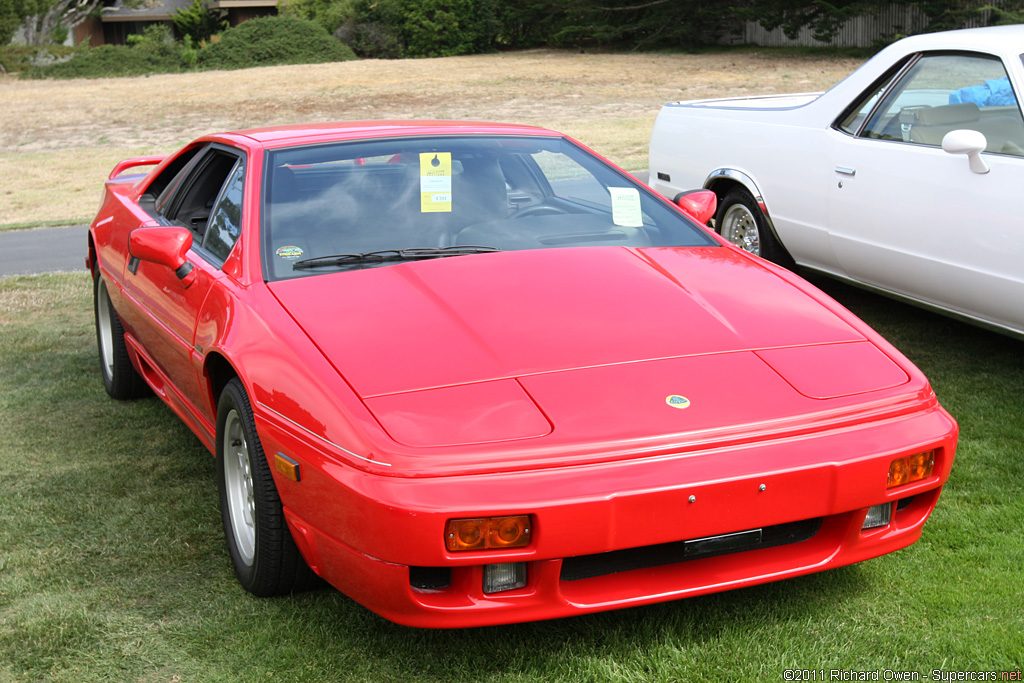 Lotus stepped up its game for the eighties' Esprit, adding a turbo and making other improvements to the 2.2-litre power plant to up its output to 215bhp and 220 lb-ft of torque. Weight remained low at around 1200kg, meaning the Giugario-designed Lotus still handled better than most of its contemporaries, and 0-60 times were shortened to just over 5 seconds.
In 1987, the Esprit's Giugario-penned lines were tweaked by Peter Stevens, who who elected not to change too much but rounded off some of the harsher edges of earlier cars. Kevlar was introduced to increase protection in the event of a crash, which had the added benefit of improving body rigidity and thereby handling.
Save
Save
Save
Save
Save
Save
Save
Save
Save
Save