The McLaren Mercedes SLR was a car brought about by the two companies cooperating closely during the early days of 21st century Formula 1 racing. McLaren made the bodies of the race cars, Mercedes provided the dominant engines that powered them.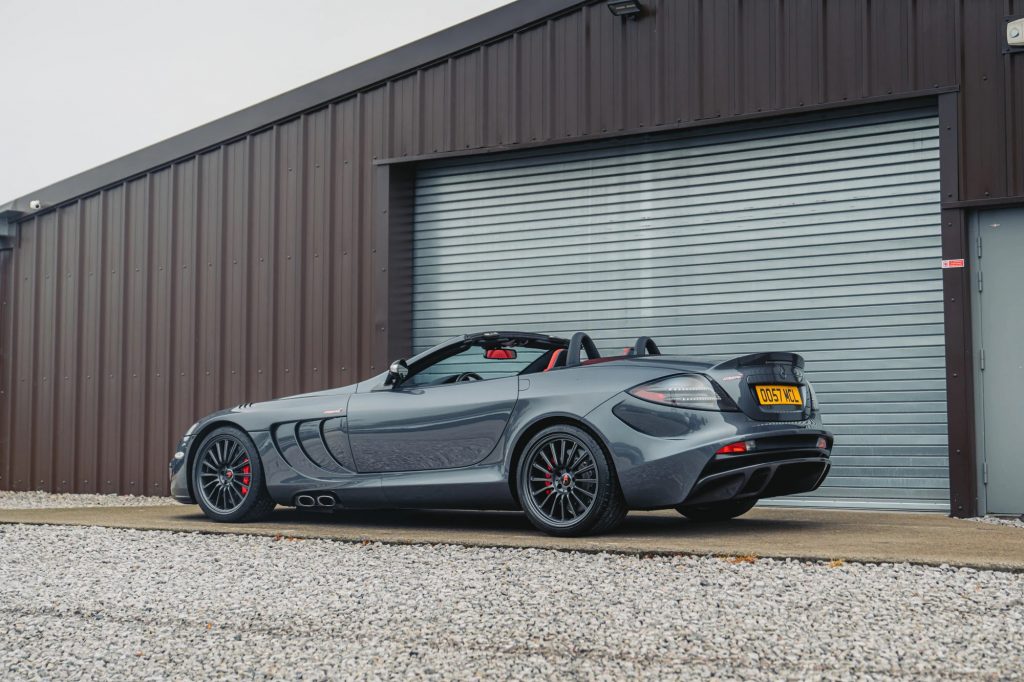 The SLR was, oddly, a bit of the other way around, with McLaren only really providing the styling and carbon fiber work for the cars, while Mercedes built them. As well, Mercedes was responsible for the 5.4-liter supercharged V8 that pumped out 626 BHP, of which 120 was used just to power the supercharger.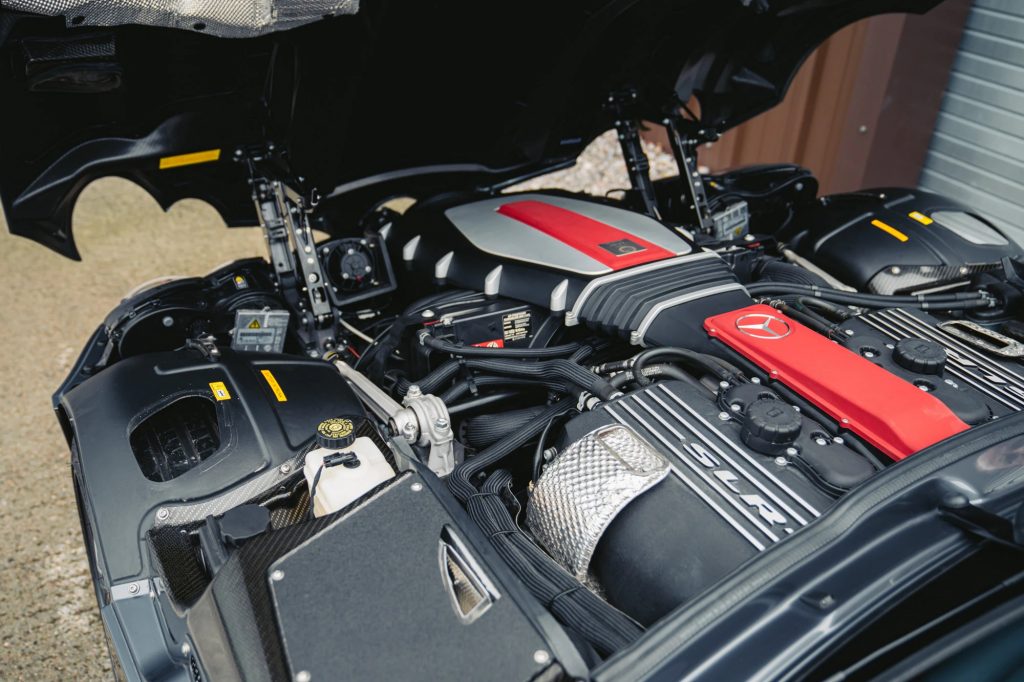 However, once the original run of McLaren Mercedes SLR's were finished, and the special edition 722S's had also sold through, McLaren got together with Mercedes once more. This time, however, McLaren Special Operations were given free reign to develop their own edition of the SLR.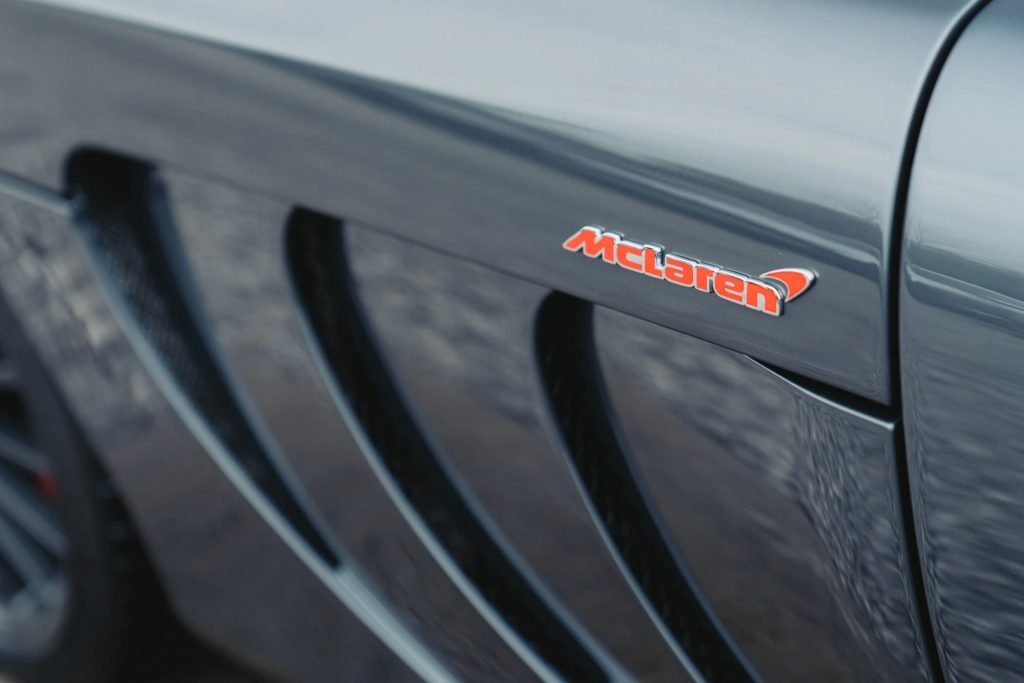 What emerged was a run of 25 cars, of which only 8 were roadsters, and required an owner of an SLR or 722S to be willing to let McLaren modify their car.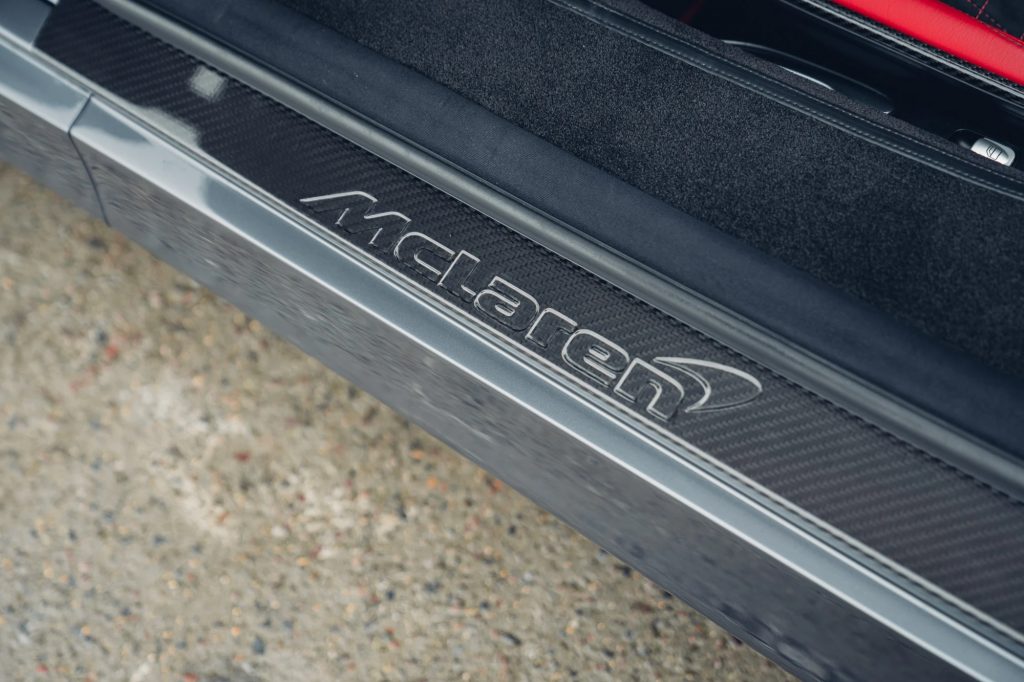 And one of those MSO Edition Roadsters just sold in the UK through auction site CollectingCars.com.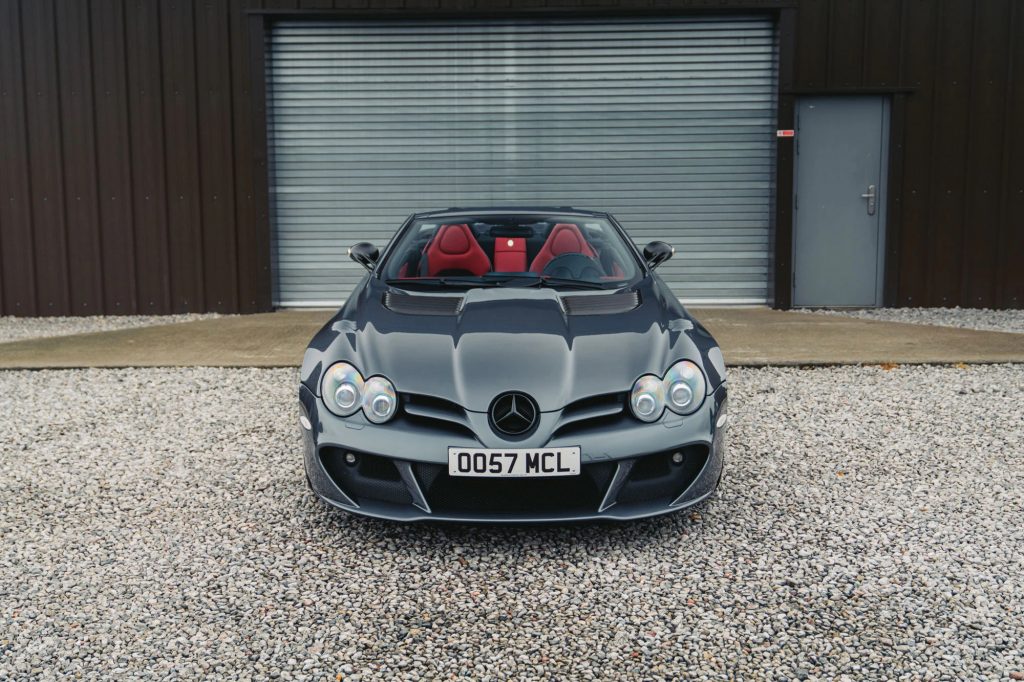 On top of the already eye watering $420,000+ USD that these cars sold for when new, the owner would have to pony up another $137,500 USD to have the conversion done.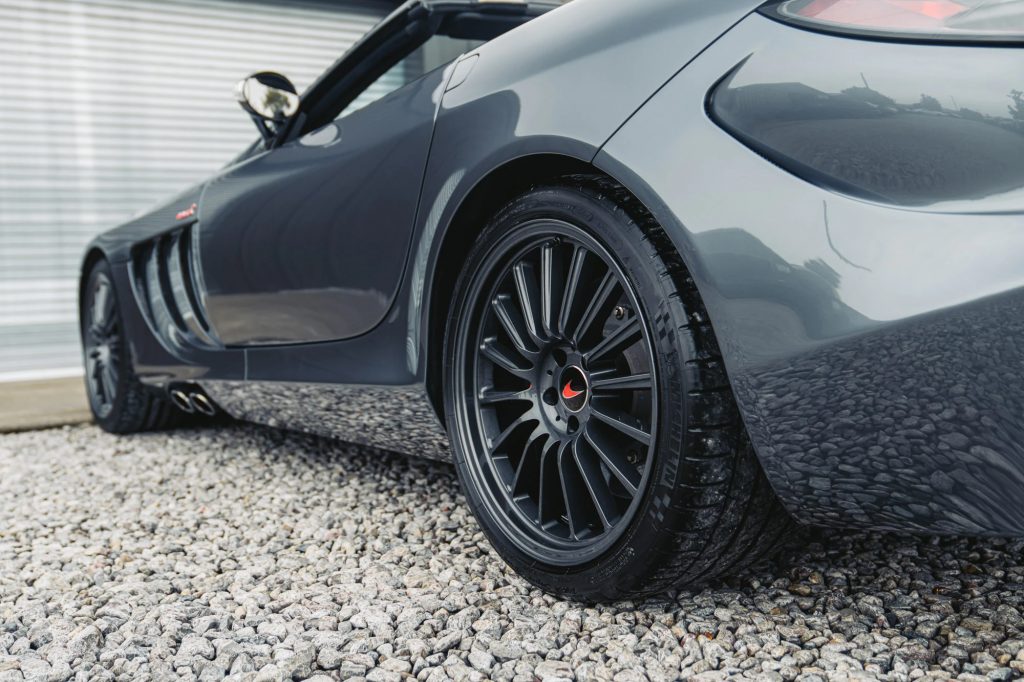 But what you got was MSO perfection. New McLaren enamel badging in the highlight red from their Formula 1 cars, special McLaren variations of the 722S magnesium alloy wheels, an MSO specific version of the 722 aero package, tinted lights all around, a bespoke McLaren badge on the radio cover, carbon fiber kick plates, and a repaint in a McLaren special color if you wanted, which was selected for this car in Alabster White.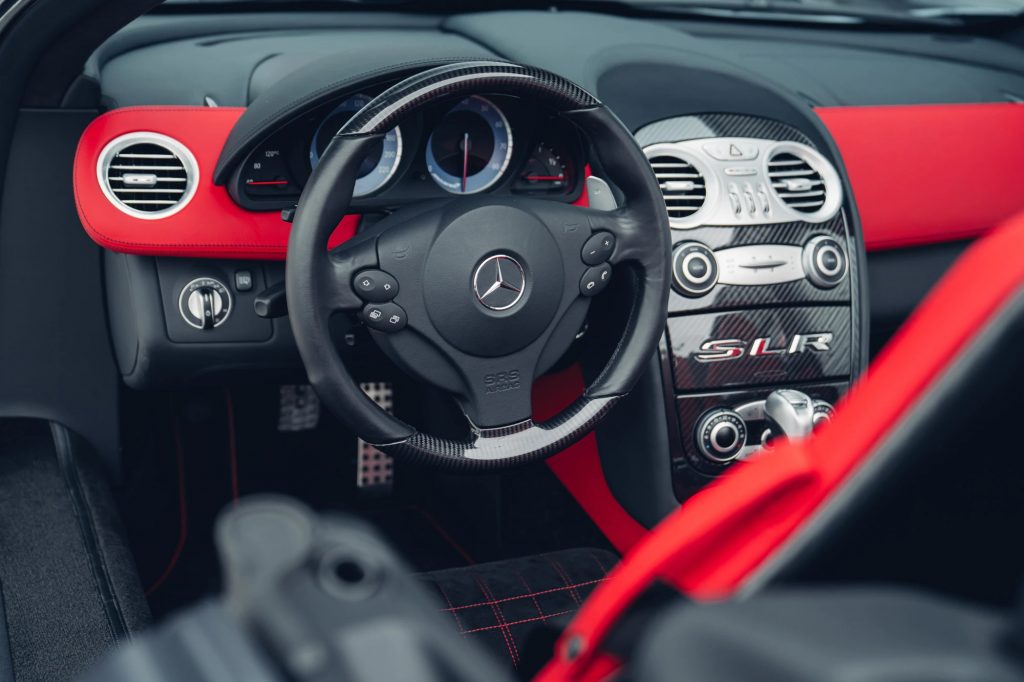 Further conversions the next year included front wheel arch vents, carbon fiber mirrors, and brake caliper repaints in the same highlight red as the badging.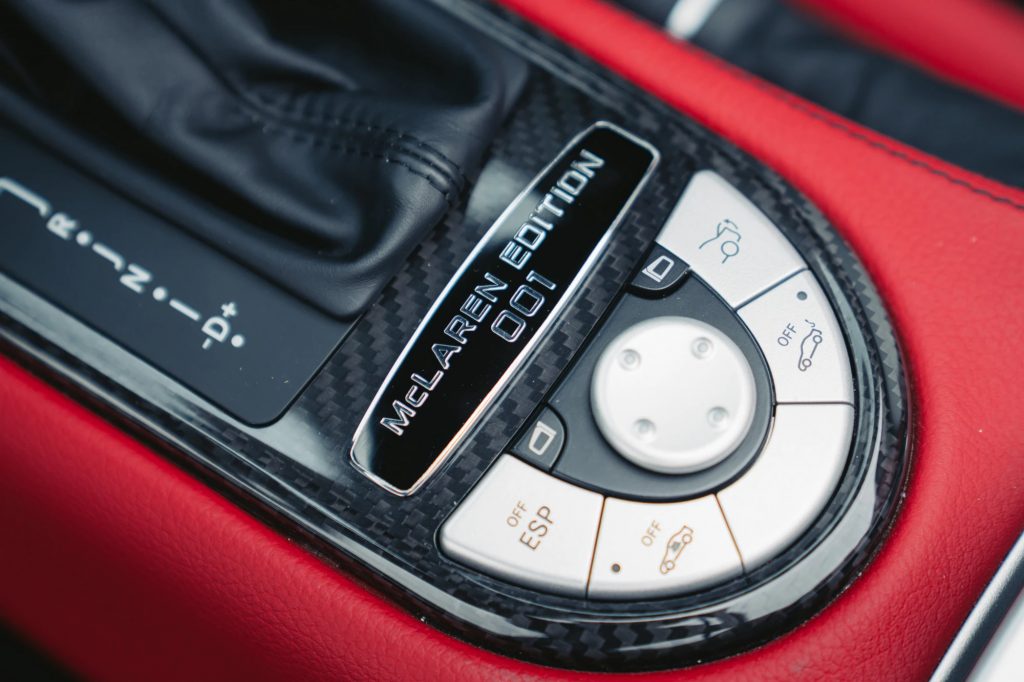 As well, the seats were re-trimmed to McLaren MSO specifications, and an entirely new carbon fiber wheel was designed, produced, and installed for just this car.
A repaint was also done to gold and red metallic grey paint, which hides the speckling from afar, but gleams when up close.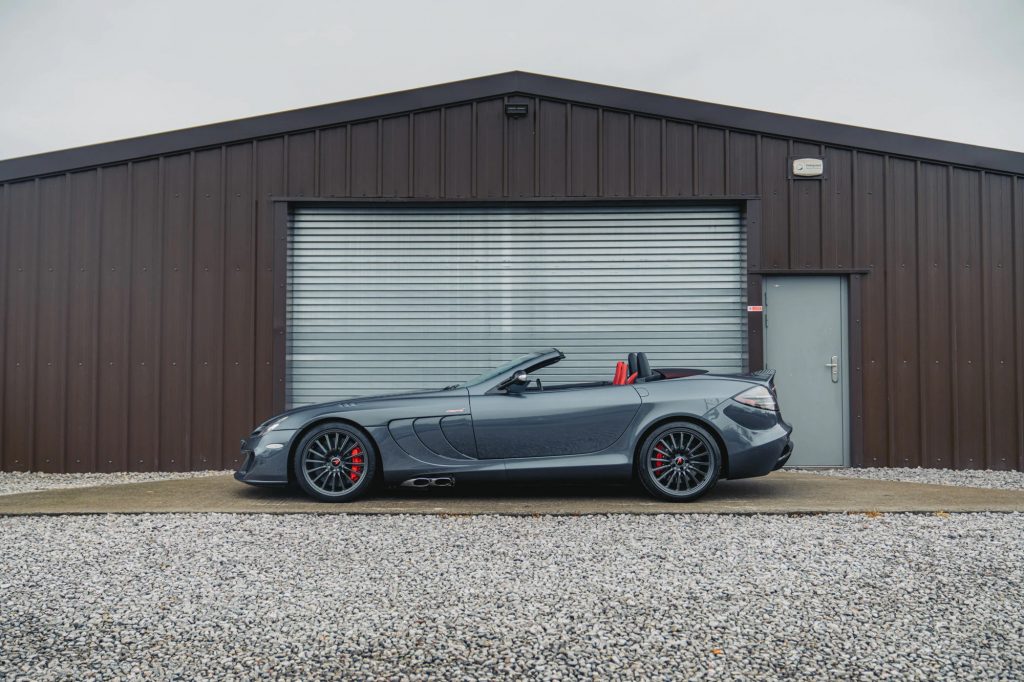 The last bit that McLaren Special Operations did was tune the egnine to produce more grunt, fit a louder exhaust, fit bespoke, custom made MSO suspension to the car, and gave it a faster steering rack.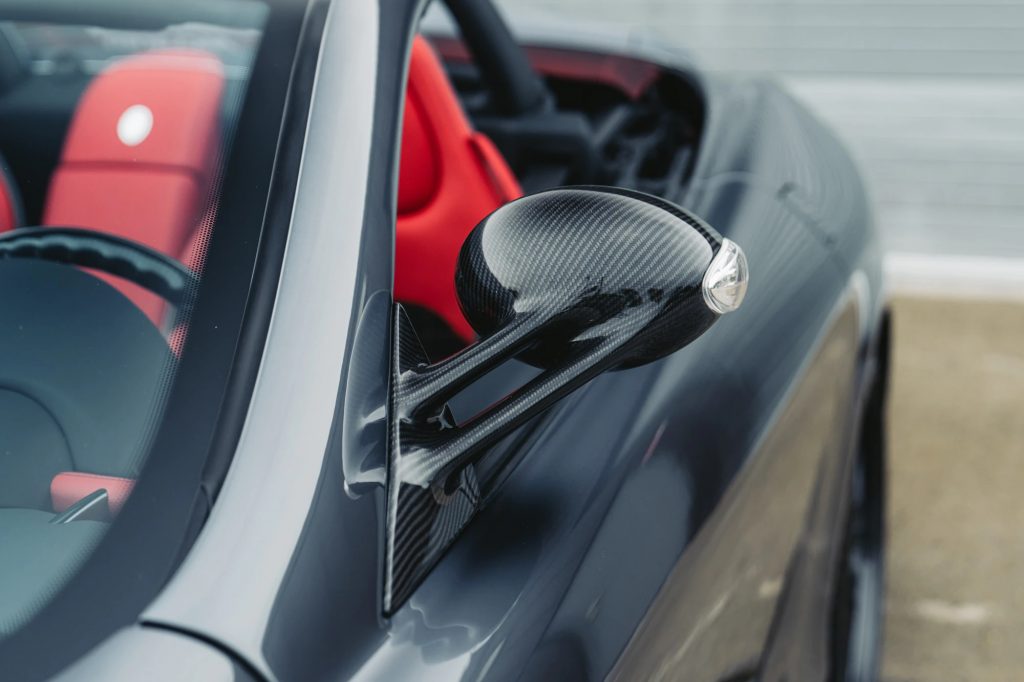 What results is one of the most extreme and rare editions of the SLR that has ever existed.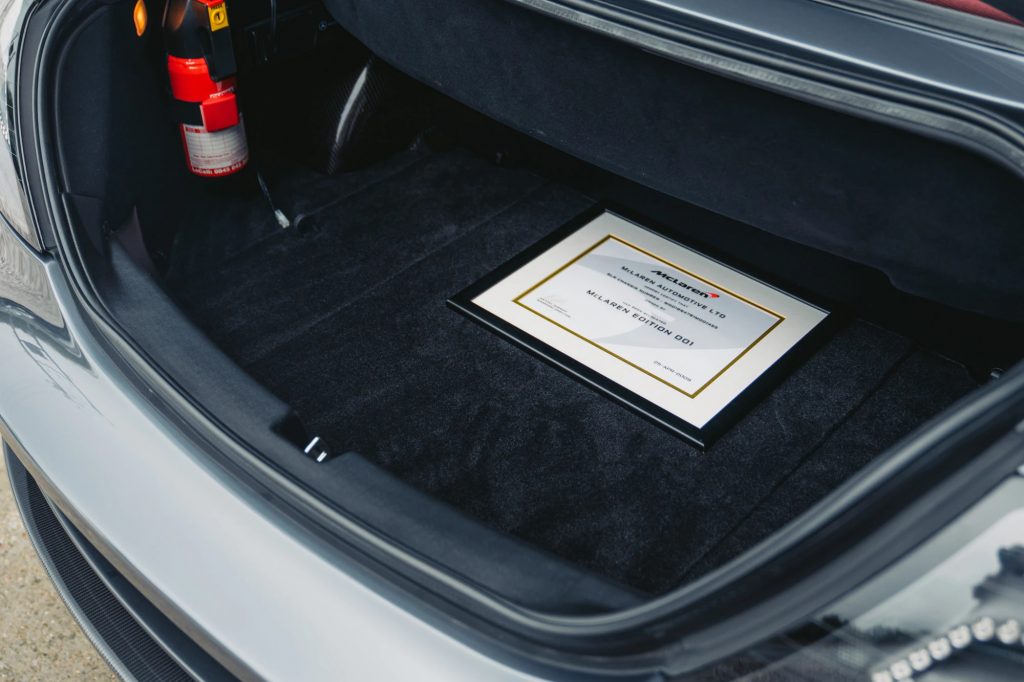 It has been a one-owner car since new in 2007, including through the MSO Edition upgrades, and recently sold for $522,000 US equivalent.
There is a full gallery of over 100 pictures at the listing for your viewing pleasure.