There are certainly a lot of cars that came out this early this year and we have listed the fastest of them in here. The list below only covers the fastest production cars of 2017. So don't be confused if you can't see that monstrous Ferrari FXX K here because that car only belongs on the track.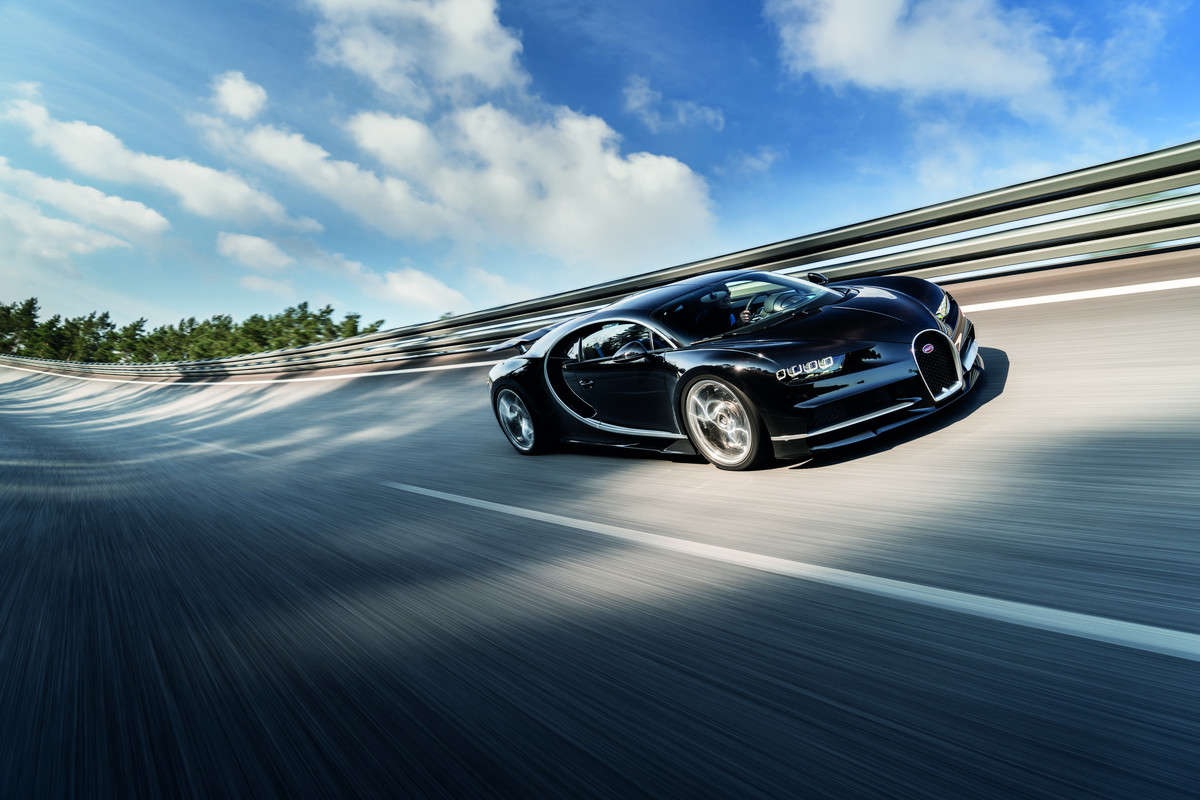 The all-new Bugatti Chiron may not be fastest Bugatti out there since it can only reach 261 mph as compared to the outgoing 267-mph Bugatti Veyron 16.3 Super Sport. The reason for it? Well, Chiron's 8-liter, quad-turbocharged, 1500 hp W-16 engine is electronically limited to 261 mph. But if you will remove that limiter, the Chiron will for sure run a lot faster than the Veyron, as its top speed will just keep on climbing. It may not be the "world's fastest production car" but at 261 mph, the Chiron is definitely the fastest car of 2017.
---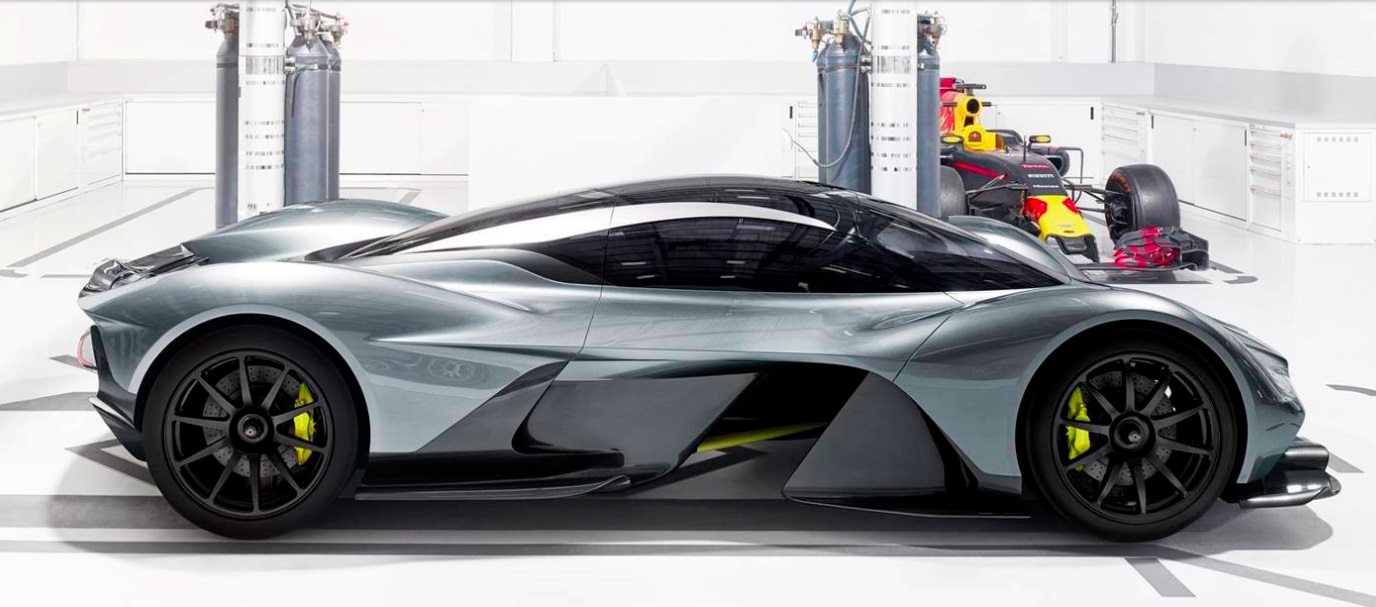 Made in partnership with Aston Martin and Red Bull Racing, the new Aston Martin Valkyrie's naturally-aspirated, Cosworth-built 6.5-liter V-12 engine is claimed to reach speeds of 250 mph. The car's real world performance is yet to be tested though but with the way the car is engineered and designed, it's safe to assume that this car will definitely hit the 250 mph mark with no problem. The Valkyrie is reported to be almost in production which means we'll be seeing this car soon.
---

The Lamborghini Aventador S is the lighter, faster, more powerful, and definitely more enjoyable to drive version of the original Aventador that debuted back in 2011. As Lamborghini's flagship supercar, the new Aventador S didn't fail its expectations in terms of power and handling. It is 20% lighter than the outgoing model and is definitely a lot faster thanks to the updated version of 6.5-liter V-12 engine that was seen on the older model. 740 horsepower and 509 lb-ft of torque brings the car to a top speed of 217 mph in a 2.9 seconds 60 mph sprint. But what makes this car special is that it has a rare cornering technology which makes it a lot more fun to drive!
---
One of the most highly-anticipated cars of the year, the 2017 Ford GT can hit a top speed 216 mph making it one of the fastest cars this year. You can never go wrong with this supercar. At just $450,000, you will get to enjoy its 647 horsepower and 550 lb-ft from its twin-turbo, 3.5-liter V-6 engine developed exclusively by Ganassi Racing.
---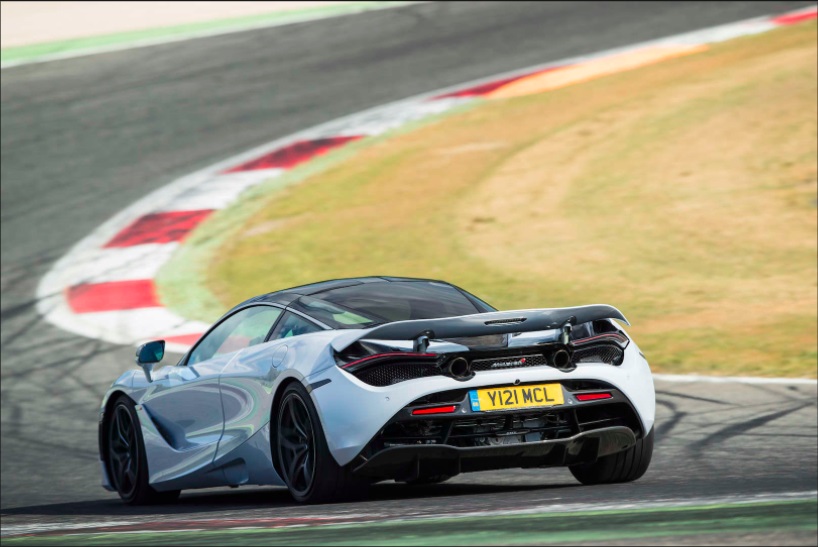 This $288,475 mid-engined supercar from McLaren easily hits 212 mph thanks to its 4.0-liter V-8 engine and some insane aerodynamic technology. The McLaren 720S replaces the outgoing McLaren 650S with its explosive 710 horsepower and 568 pound-feet of torque. This is a big improvement over the previous model.
---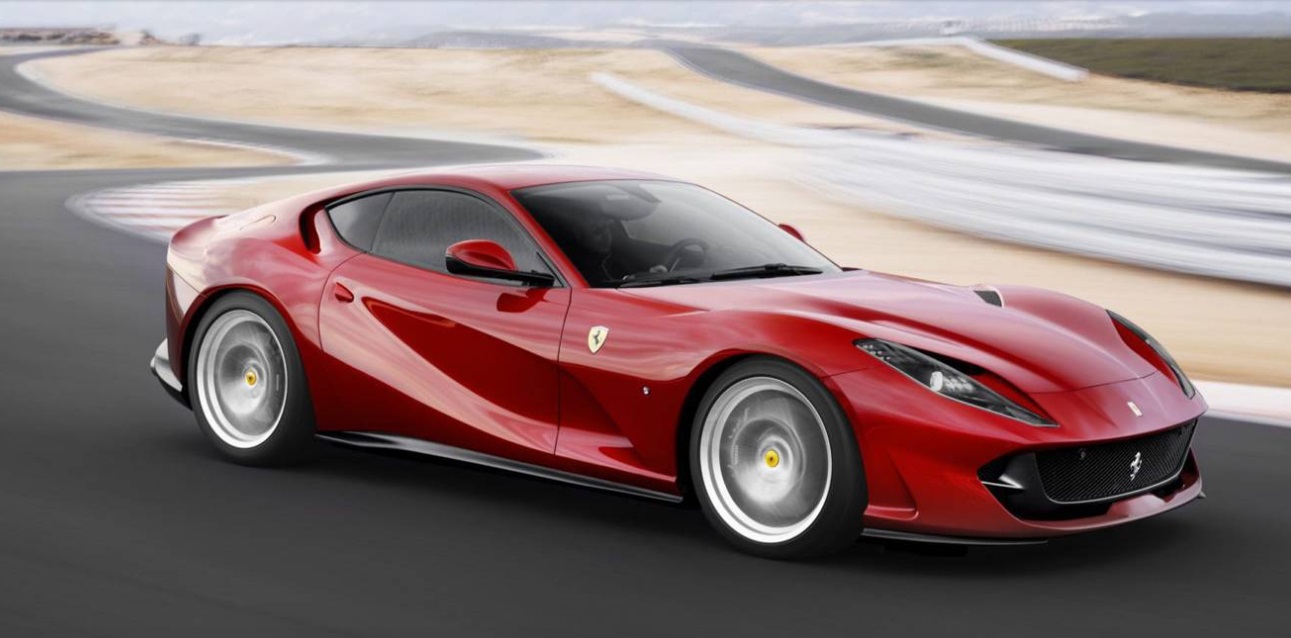 As always, Ferrari never fails to deliver an extremely fast supercar, this time in the form of the Ferrari 812 Superfast. True to its name the 812 Superfast is indeed a super fast car. Thanks to its naturally-aspirated 6.5-liter V-12 engine which produces 789 horsepower and 530 pound-feet of torque, the car reaches a blistering speed of 211 mph. Also, this is the last car to be made by Ferrari that's going to have a naturally-aspirated engine since the Italian company will now shift to turbocharging and hybrid assists for their future cars.
---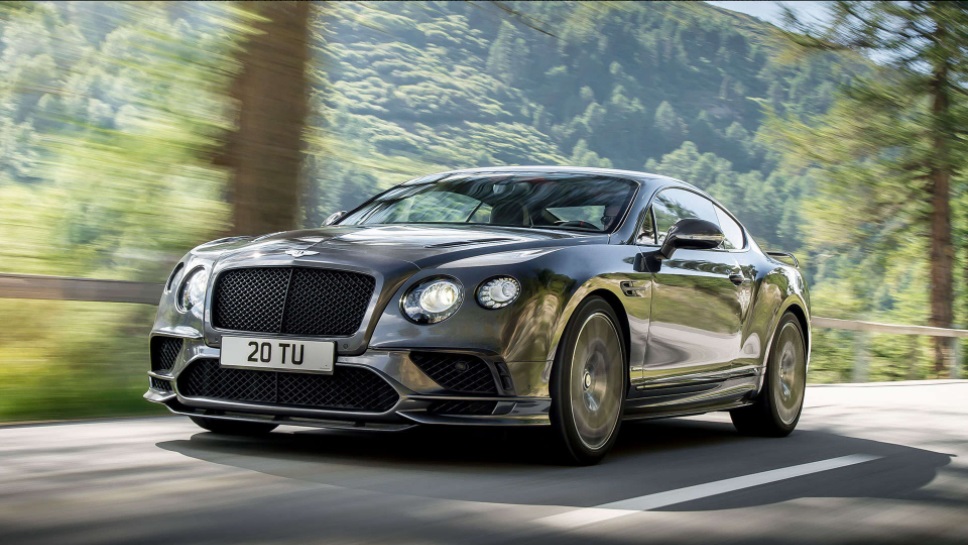 The Bentley Continental Supersports with its 209 mph top speed is arguably the fastest four-seater car in the world right now. Despite it being heavy with a curb weight of over 5,000 pounds, it still manages to beat sports cars like the Porsche 911 GT3 with 199 mph top speed and the Audi R8 V10 Plus with 205 mph top speed. Its speed comes from its 6.0-liter twin-turbo W-12 engine that produces a massive 700 horsepower and 750 pound-feet of torque, propelling the car to hit the 200 mph mark even with your friends in tow!
---
2017 Dodge Viper SRT – 206 MPH
It's true that the 2017 Dodge Viper SRT may be just a special edition of the 2016 Dodge Viper but it is still one of the fastest cars of 2017. With a naturally-aspirated, 8.4-liter aluminum V-10 engine that produces 645 horsepower and 600 pound-feet of torque, the Dodge Viper SRT can reach a top speed of 206 mph. Unfortunately, though, this will be the last time that will ever see a new Dodge Viper.
---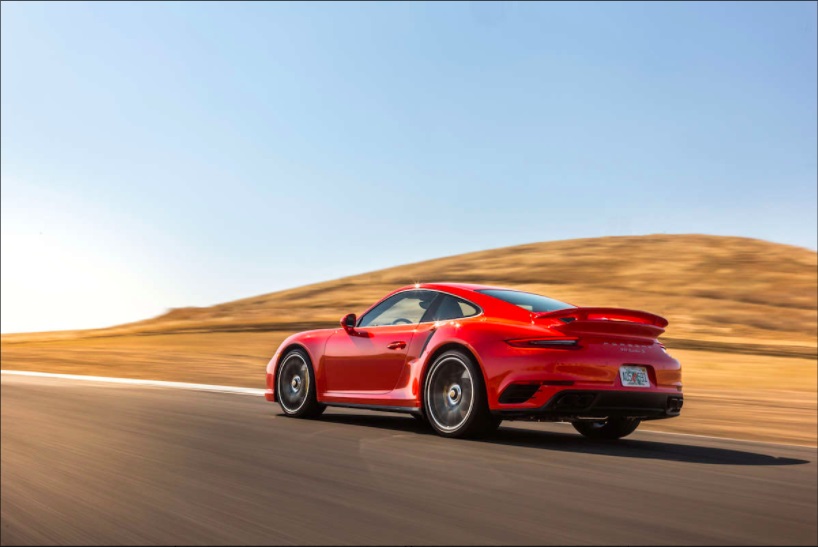 The 2017 Porsche 911 Turbo S, which came out as a complete cosmetic refresh of the last generation Porsche 911 Turbo S, completely surprised everyone with what it can do. The new Turbo S is faster, more monstrously capable and more fun to drive. Its twin-turbo 3.8-liter flat-six with 580 horsepower and 553 lb-ft of torque paired with an incredibly precise seven-speed automatic transmission, propels the car to a 205 mph top speed.
---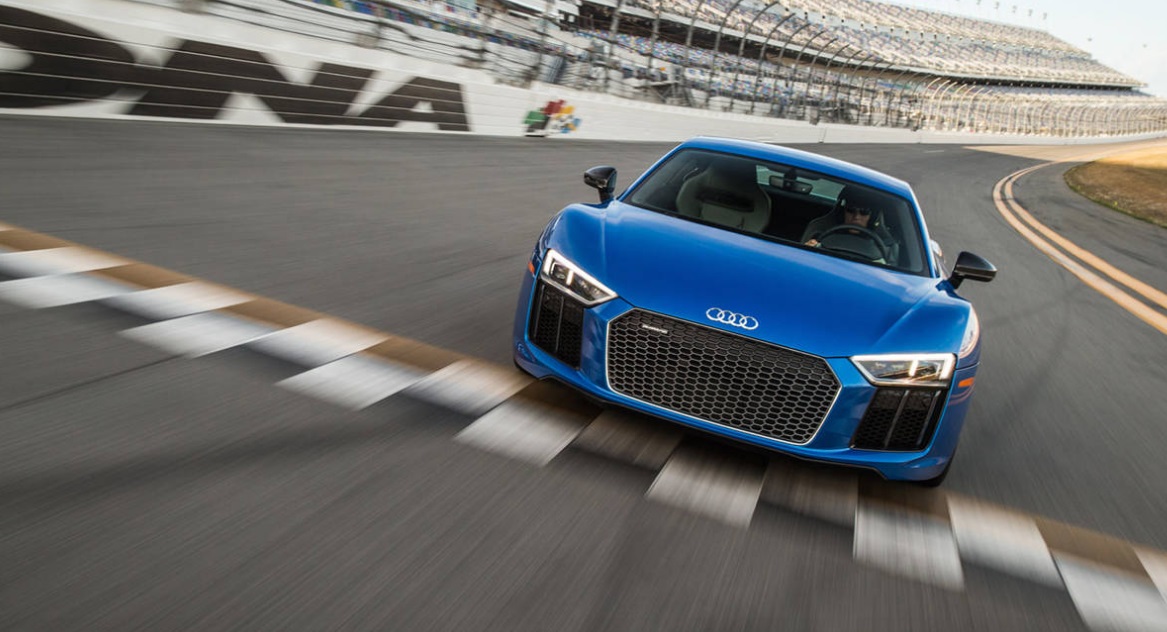 The Audi R8 V10 Plus draws it power from the 610 horsepower and 413 lb-ft of torque from the same 5.2-liter V-10 engine which makes the car reach a top speed of 205 mph. The new 2017 Audi R8 V10 Plus is stiffer and more rigid than the outgoing variant (thanks to the aluminum-and-carbon-fiber Audi Space Age platform) and has five driving settings via Audi Drive Select—auto, comfort, dynamic, individual, and performance.