Ferrari 250 GTO
"Aerodynamics are for people who can't build engines" is an oft repeated quote from Enzo Ferrari and one which he probably regretted when considering cars like the 250 GTO. During its heyday this Gran Turismo (GT) dominated the World Manufacturer's Championship and events like the 24 Hours of Le Mans with a newly designed body that could go 180 mph. With form following function, this efficient shape was inadvertently one of the most voluptuous to grace a Ferrari chassis.
At this level of performance, style and pedigree, it shouldn't be surprising that the 250 GTO is currently one of the most expensive cars in the world. Chassis 3729GT received a high bid of nine million dollars at Bonhams' 1997 Gstaad Auction, but since it failed to meet the reserve, the model has been exclusively sold on the private market. No one really knows the highest price that has been paid for a GTO, but we estimate $30,000,000 USD is a realistic value in 2012.
About the Ferrari 250 GTO
Since the 250 GTO is the Ferrari which has achieved the most acclaim, its history and details are worth investigating. Only 36 copies exist and all have colorful histories. 1960s racing was not about preservation: some cars lost their original engines and aluminum bodies long ago, which makes the few correct cars even more valuable.
Despite many fakes, "all 36 examples of the genuine article are accounted for, none having ever been lost and all have documented lineage."2 A couple great books have been written on the subject and include the story of chassis 3589GT being rescued from a field.
See full 1962 Ferrari 250 GTO Gallery here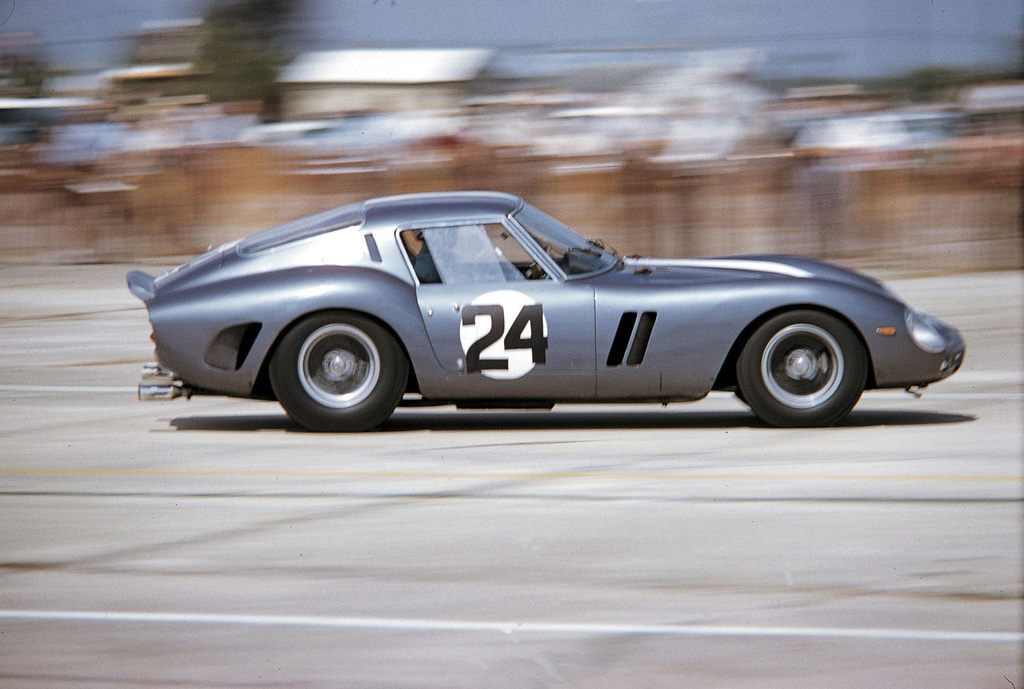 Ferrari 250 GTO Development
At the time of development, general manager Girolamo Gardini was worried about the E-Type launch in 1961 and the linage of successful Jaguar prototypes that came before it.2 For the 1962 Manufacturer's Championship, focus was switched from sports prototypes to GT cars and Ferrari was motivated to further develop their 250 GT as much as the rules would allow. They built the 250 Gran Turismo Omologato (GTO) and named it after the homologation process in which it was conceived.
Providing a basis for the GTO was the 250 GT racing chassis. Before the 1962 season, Ferrari had already built nearly 200 competition cars based on the 250 GT.1 Starting in 1954, with the 250 Europa GT, the engine, chassis and body of the 250 series evolved into a greater product each year and it "was the production car that universally spread the Ferrari name the world over."1 The 250 GT's ultimate development was the GTO and it was bulletproof from the start.
A small team led by Giotto Bizzarrini was given the green light as early as 1960 to develop the 250 GT and extend its winning record before the rear-engine cars such as the 250 LM were released.1 Bizzarrini created a crude prototype called Papera from his own 250 GT Boano chassis and a dry-sump version of the V12 engine.4 The chassis and body were modified in secret to keep the whole car as low and as aerodynamically efficient possible. This meant moving the engine lower and further back in the chassis that allowed for a sleek new fastback body.
Made at Bizzarrini's racing department known as Controlli, Collaudie e Sperimentazione, The Papera's body was crude, but functional and shaped the final production version.2 The rear end was designed using the Kamm principle that cutoff the rear bodywork while the front had small front area that made the 250 GTO predecessors look like a brick.
Early tests by Stirling Moss at Monza showed significant improvements in every area over the SWB Berlinetta and Sperimentale, sometimes called the GTO prototype, that raced at LeMans in 1961. Moss later ordered a copy for himself at Le Mans which never materialized after his terrible accident at Goodwood.1
Before production of the GTO commenced, Bizzarrini and several key people left Ferrari during the famous Palace Revolt in November 1961. This left Mauro Forghieri to sort out Ferrari's 1962 sports car for the initial race season. He worked with drivers like Moss to add modifications such as rear spoiler and Watts linkage for stability.
Production 250 GTO
At their yearly press conference held February 24th 1962, Ferrari released no fewer than six different racing models and among these versatile race cars was chassis 3223GT, the first production version of the 250 GTO. The series of GTOs that followed would eventually become the most important Ferraris, demanding money, attention and acclaim.
During its launch, 3223GT was fitted with the Tipo 168/62 Comp V12 engine that will "remain one of the greatest ever produced in automobile history."1 Compared to the previous V12, it used larger valves, tighter clearances, lighter materials, dry sump lubrication and could be used up to 9500 rpm. The unit was similar to the specification used on the 250 Testa Rossa which "would sustain long distance racing such as Le Mans, Sebring, Daytona or the Targa Florio without much wear."1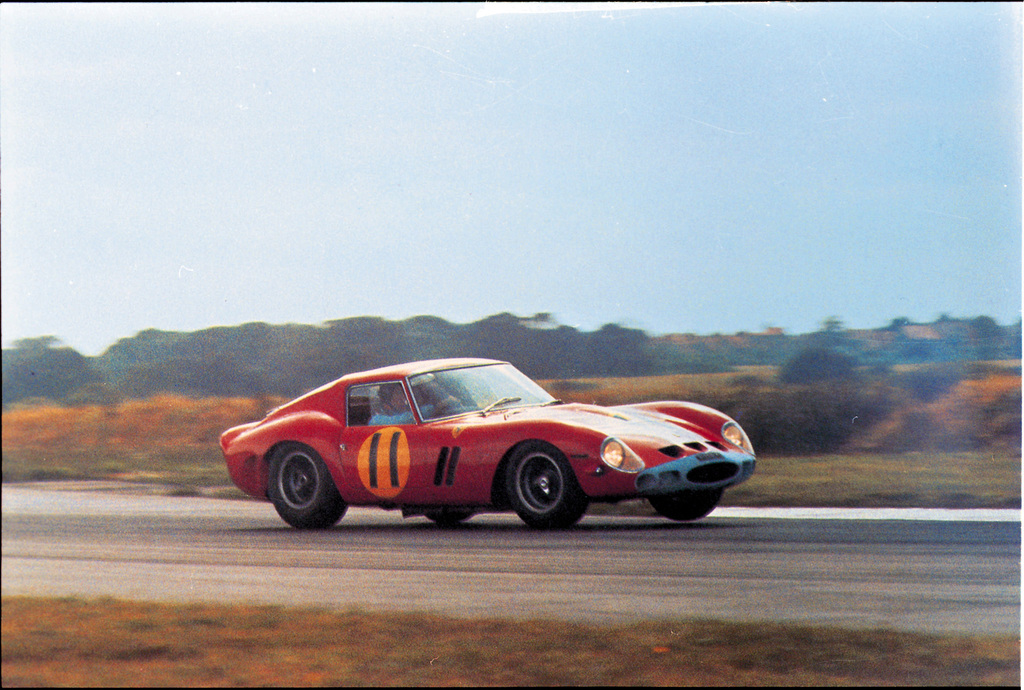 Designated type 539/62 Comp, the 250 GTO chassis was an evolution of the unit found in the 1961 Ferrari 250 GT SWB. Through years of development, this chassis had become more like a space frame, using a higher number of small bracing tubes. Upgrades to the chassis also included new front brakes, Koni adjustable shock absorbers, a stiffer suspension and a lower drive line.1
Inside, the GTO was very sparse and purposeful with no heater or sound deadening. As such, the only covered areas were the thinly clothed seats. This left the thin aluminum panels and steel tube frame naked in view. Neither a speedometer nor an odometer was included and the only luxury was the wooden Nardi steering wheel. Directly in front of the driver was a Borletti/Veglia 10,000 rpm tachometer which shared a binnacle with smaller temperature, fuel and pressure gauges.
As original conceived by Bizzarrini, then updated by Carrozzeria Scaglietti, the GTO had a remarkable resemblance to the E-Type from the front. It's fastback design was later copied by Jaguar for the E-Type Low Drag Coupe and Aston Martin for the DP212. From a distance, all these appeared to have been built with careful consideration to aerodynamics. The GTO had a low set hood that was possible due to the shorter dry-sump engine and huge power bulge.
250 GTO in Action
After the 1962 press conference, a car like the GTO was in high demand, but Ferrari reserved them only for the top drivers. In many regards the 250 GTO was deemed too dangerous for most drivers by Ferrari and his team.
After testing by Stirling Moss, Willy Mairesse, Lorenzo Bandini and Giancarlo Baghetti the GTO was ready for the 1962 season.1 "Sadly, there was no serious challenge to the supremacy of the GTO from any other maker, as neither the Lightweight Jaguar E-Type nor the DP214 Aston Martins were fully developed."3
With the GTO, "Ferrari completely decimated the opposition in the first year of competition. " and scored maximum points in 1962 Division III Championship for sports cars over two liters. 5
During the fifth round at the 24 Hours of Le Mans, GTOs placed second and third overall behind the winning Ferrari 330 TRI/LM. This was a remarkable result and proved that the GTO could beat many cars in the prototype category.
By the end of the first season, Jaguar, Aston Martin and Chevrolet tried to convince the governing body that the GTO was not a GT car. However, Appendix J, Section 254 stated that any modifications introduced after homologation did not disqualify the car if they were a 'normal evolution of the type'. Since the GTO was an 'evolution' of the largely produced 250 GT road car, it was declared legal, although the five-speed gearbox and dry sump lubrication were never factory road car options.5
The remaining two seasons would prove very successful for the GTO. Ferrari again took the Division III championships in both 1963 and 1964. By the end of the 1964 season, Shelby-led Daytona Cobras were proving their worth and for the first time GTOs were beaten around Le Mans and Sebring.
Beyond 1964, the GTO was stretching its potential. Ferrari was unable to homologate their rear engine 250 LM and instead developed a competition version of the 275 GTB which was really a '65 GTO. These developments left the hat trick of the division III championships to forever highlight the end of Ferrari's 250 GT series.
Ferrari 250 GTO Gallery
We are very partial to the 1960s Ferrari designs and the 250 GTO is no different. With its curvy body and low slung look, it means business while still be stunning even 50 years later. Enjoy a few of the images here, but if you want to see a lot more, check out the full Ferrari 250 GTO Gallery .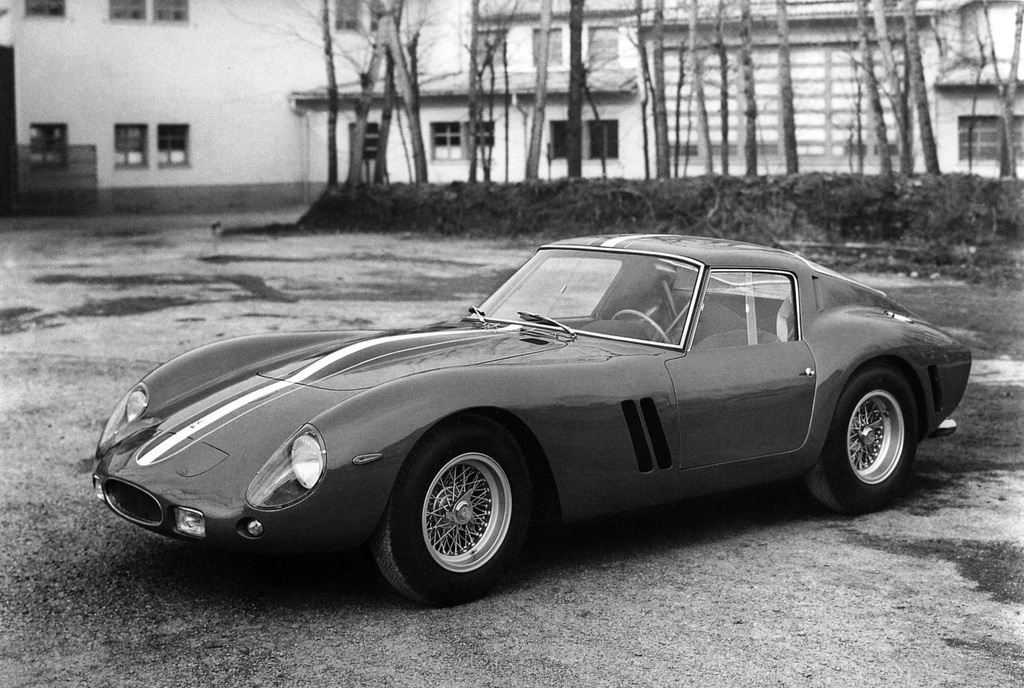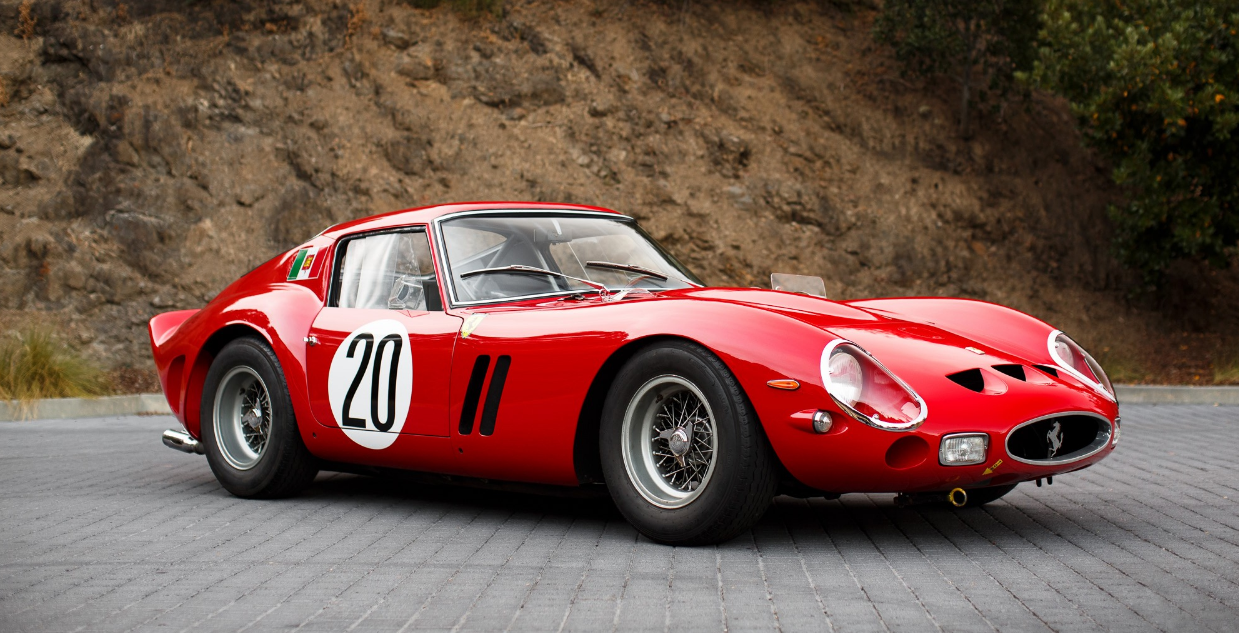 Ferrari 250 GTO Videos
Using hyperbole to describe the 1964 Ferrari 250 GTO is unnecessary. The car speaks for itself. It is one of the last (of thirty-six) Ferrari GTOs ever built. This particular one, chassis #5571, was the first of the Series II bodies. The 3.0L V-12 produces about 300 horsepower and it completed multiple endurance races, winning its class in the Daytona Continental 2000km (this car's first race), Sebring 12 hour, and Nassau TT. The driver is Mr. Derek Hill, who won the Ferrari Challenge International Championship in 1995 and the Formula Dodge West Coast in 1996, and raced a Bugatti EB110 at Le Mans. Additionally, he has a special attachment to this car as it was his dad, Fomula One Champ Phil Hill, that raced it in Daytona and Nassau. But what is the car really like? Well, "It's so hard to describe just how incredible it is to drive this car at speed. I mean, it's really a certain kind of ecstasy." We wish we could give you a first-hand account but, just like you, we're relegated to dreaming. If you're still reading, thank you. But we know why you're here, go on now, watch the video.
Looks like the same video twice. Well it isn't. To date, one of our most highly-regarded films has been "The Ferrari 250 GTO Speaks for Itself", focused around Derek Hill and—without a doubt—a V12-powered legend. It wasn't the whole story, however. See, we capture a lot of footage, and there's been a clip we've wanted to air separately since the moment it was committed to memory: an in-car video of Hill driving the 250 GTO, minus sound, narration, or anything else that would get in the way. That clip is below. It may only be 7 minutes, but we have a feeling you'll watch it more than once. Turn it up…
Records an incredibly valuable Ferrari 250 GTO vintage racing at Laguna Seca during Montery Car Week in California. This was an amazing experience to see and hear this car going full throttle!
Ferrari 250 GTO Specs & Performance
| | |
| --- | --- |
| | |
| type | Racing Car |
| production years | 1962 – 1963 |
| built at | Maranello, Italy |
| body stylist | Giotto Bizzarrini |
| coachbuilder | Carrozzeria Scaglietti |
| engineers | Giotto Bizzarrini, Mauro Forghieri |
| production | 36 |
| predeccesor | 1961 Ferrari 250 GT SWB 'SEFAC Hot Rod' |
| successor | 1964 Ferrari 250 GTO '64 |
| engine | Tipo 168/62 Comp, 60º V12 w/Dry Sump Lubrication |
| position | Front Longitudinal |
| aspiration | Natural |
| ignition | Twin Marelli Distributors |
| block material | Silumin Aluminum Alloy |
| valvetrain | Chain-Driven SOHC, 2 Valves / Cyl |
| fuel feed | 6 Weber-38 DCN Carburettors |
| displacement | 2953 cc / 180.2 in³ |
| bore | 73.0 mm / 2.87 in |
| stroke | 58.8 mm / 2.31 in |
| compression | 9.8:1 |
| power | 225.2 kw / 302.0 bhp @ 7500 rpm |
| specific output | 102.27 bhp per litre |
| bhp/weight | 289.55 bhp per tonne |
| torque | 294.0 nm / 216.8 ft lbs @ 5500 rpm |
| redline | 8500 |
| body / frame | Aluminum Body over Tipo 539/62 Steel Tube Frame |
| driven wheels | RWD w/ZF Limited Slip |
| wheel type | Boranni Wires |
| front tires | Dunlop R5/R6 600L x 15 |
| rear tires | Dunlop R5/R6 700L x 15 |
| front brakes | Dunlop Discs w/Hydrualic Assist |
| f brake size | 10 x 314 mm / 0.4 x 12.4 in |
| rear brakes | Dunlop Discs w/Hydrualic Assist |
| r brake size | 10 x 298 mm / 0.4 x 11.7 in |
| front wheels | F 38.1 x 15.2 cm / 15.0 x 6.0 in |
| rear wheels | R 38.1 x 16.5 cm / 15.0 x 6.5 in |
| steering | ZF Wom & Peg |
| f suspension | Double Wishbones w/Coil Springs, Koni Adjustable Shock Absorbers, 16.5mm Anti-Roll Bar |
| r suspension | Live Axle w/Semi-Elliptic Springs, Koni Shock Absorbers, Dual Watts Linkages |
| curb weight | 1043 kg / 2299 lbs |
| wheelbase | 2400 mm / 94.5 in |
| front track | 1354 mm / 53.3 in |
| rear track | 1350 mm / 53.1 in |
| length | 4400 mm / 173.2 in |
| width | 1675 mm / 65.9 in |
| height | 1245 mm / 49.0 in |
| transmission | 5-Speed Manual |
| tran clutch | Fichtel & Sachs |
| gear ratios | 2.935:1, 1.975:1, 1.450:1, 1.170:1, 1.000:1 |
| final drive | 4.85:1 |
| top speed | ~284.79 kph / 177 mph |
| 0 – 60 mph | ~6.1 seconds |
| 0 – 100 mph | ~13.1 seconds |
| 0 – 1/4 mile | ~13.5 seconds |
| combined fuel econ eu | 25 L/100 km or 9.41 mpg-us |
| fuel capacity | 133 litres or 35.11 gal. |
Ferrari 250 GTO Sales & Auction Results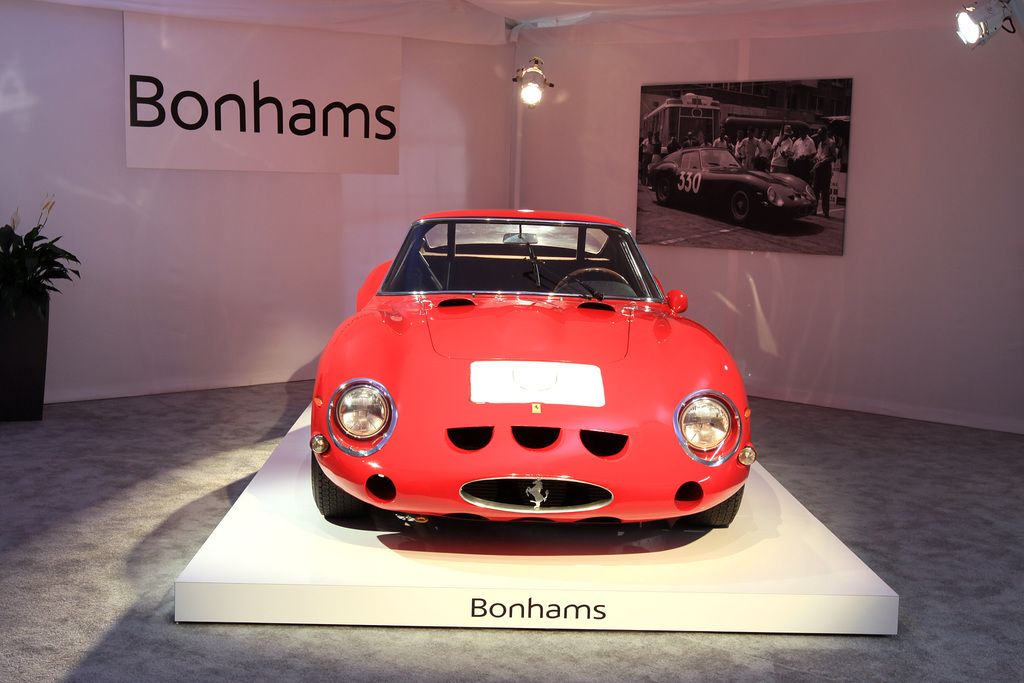 Collezione Maranello Rosso 1962 Ferrari 250 GTO 3851GT. From Fabrizio Violati's Collezione Maranello Rosso. Raced by Jo Schlesser, Henri Oreiller, Paolo Colombo, Ernesto Prinoth. Offered fresh from the 49 years in a single family ownership. Fabulously successful early Italian mountain-climb competition history. Direct provenance includes 2nd place overall in the 1962 Tour de France. More a maintained car than a restored car – active all its long life. A proven historic and vintage race winning car. One of the best-known and most often raced GTOs of them all. Auction Source: 2014 Quail Lodge Auction by Bonhams
Recommended Further Reading
1. Pourret, Jess. Ferrari 250 GT Competition Cars. Haynes, 1977.
2. Bluemel, Keith and Jess Pourret. Ferrari 250 GTO. Bay View Books, 1998.
3. Pritchard, Anthony. Ferrari 250 GTO. Haynes, 2010.
4. Olczyk, Philippe et al. Bizzarini, the genius behind Ferrrari's Success. World Print Ltd, 2001
5. Shoen, Michael. Cobra-Ferrari Wars. CFW, 1988.