1964-1964 Ferrari 275 P
This model is yet another addition to the long and hugely successful P series which began with the 250 P. Naturally enough, the 275 P refers to the unitary displacement and the letter P to the fact that this is a prototype. The increase in displacement was sought to improve performance and reliability over the distances involved in endurance races. The engine was also used in the 250 LM series after the FIA turned down its type approval as a GT car. Of course, Ferrari's experience gained in racing was used to improve the production models which were fitted with engines with the same kind of displacement as the sports-prototypes.
By 1963, Ferrari was well into its golden years, and it was at Le Mans where they showcased their brilliance. The 'round-the-clock event in the French countryside tested not only the mettle of the drivers, but also the cars and their individual components to the very limit. The team that managed to survive the 24-hour race—and finish ahead of the world's most talented drivers piloting the world's most remarkable cars—would earn their spot atop the pedestal of sports car racing fame. Ferrari had won the grueling endurance in 1949, 1954, and 1958, and save for a concession to Aston Martin in 1959, their reign of dominance continued through the early 1960s, with overall wins in 1960, 1961, and 1962.
For the 1964 season, all the 1963 250 prototypes were converted in the 275 P. The front end was changed to incorporate square cooling ducts. The new design was very successful at the 24 Hours of Le mans, winning the event outright with Jean Guichet and Nino Vaccarella behind the wheel.
Chassis 0810, 812 and 816 were upgraded and debuted at the 12 Hours of Sebring. At this season opener Mike Parkes and Umberto Maglioli won the event outright with chassis 0812. Just behind them were Ludovico Scarfiotti and Nino Vaccarella in chassis 0814 which stayed in America after the race.
Two of the cars were returned to Europe and were joined by a new 0816 for Le Mans. Again the design was successful taking the overall victory away. The nest two places were filled by the Ferrari 330P which used 4.0 litre version of the engine.
Photos & Image Gallery
See full 1964 Ferrari 275 P Gallery here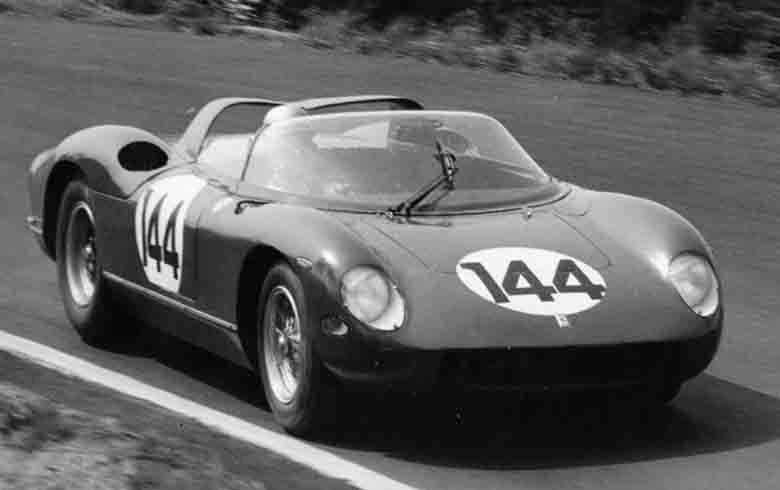 Specs & Performance
| | |
| --- | --- |
| | |
| type | Racing Car |
| production years | 1964 – 1964 |
| built at | Modena, Italy |
| production | 3 |
| engine | V12 |
| valvetrain | SOHC 2 Valves / Cyl |
| displacement | 3285 cc / 200.5 in³ |
| bore | 77 mm / 3.03 in |
| stroke | 58.8 mm / 2.31 in |
| compression | 9.8:1 |
| power | 238.6 kw / 320.0 bhp @ 7700 rpm |
| specific output | 97.41 bhp per litre |
| bhp/weight | 423.84 bhp per tonne |
| driven wheels | Rear Engine / RWD |
| front brakes | Discs |
| rear brakes | Discs |
| curb weight | 755 kg / 1664 lbs |
| wheelbase | 2400 mm / 94.5 in |
| front track | 1350 mm / 53.1 in |
| rear track | 1340 mm / 52.8 in |
| race victories | 1964 Sebring 12, 1964 Le Mans 24 |