The Ferrari 296 GTB has made its full-fledged public debut, fulfilling the Italian automaker's promise to begin deliveries of their new plug-in hybrid supercar in early 2022. Frankly, not a whole lot of new information has come out since that announcement, nor have their been any noteworthy technical changes now that the car can be more widely appreciated in the flesh.
For that, we can thank Ferrari for being thorough and transparent from the get go; but who wouldn't want to spill all the beans on what has turned out to be such a game-changing automobile? If they had originally decided to be more coy on their newest model, the hype surrounding the car may have got us anticipating something more extraterrestrial in nature.
But this one is a bit more down to earth, and that's definitely not a bad thing. Yet, the Ferrari 296 GTB also manages to come off as a bit unorthodox—at least, by Ferrari standards. First off, it's a plug-in hybrid; only the second Ferrari of its kind. It's also positioned as Ferrari's latest entry-level model, despite having up to 830 hp at its disposal. So it's a bit complicated (also, definitely not a bad thing).
Ok, so we're not quite nearing Ferrari-at-Toyota-prices levels just yet; but the 296 GTB represents a forward-looking era of Ferrari supercars which more than anything, appears to be (sort of) more accessible, (arguably) more eco-friendly, and (definitely) still crazy fast.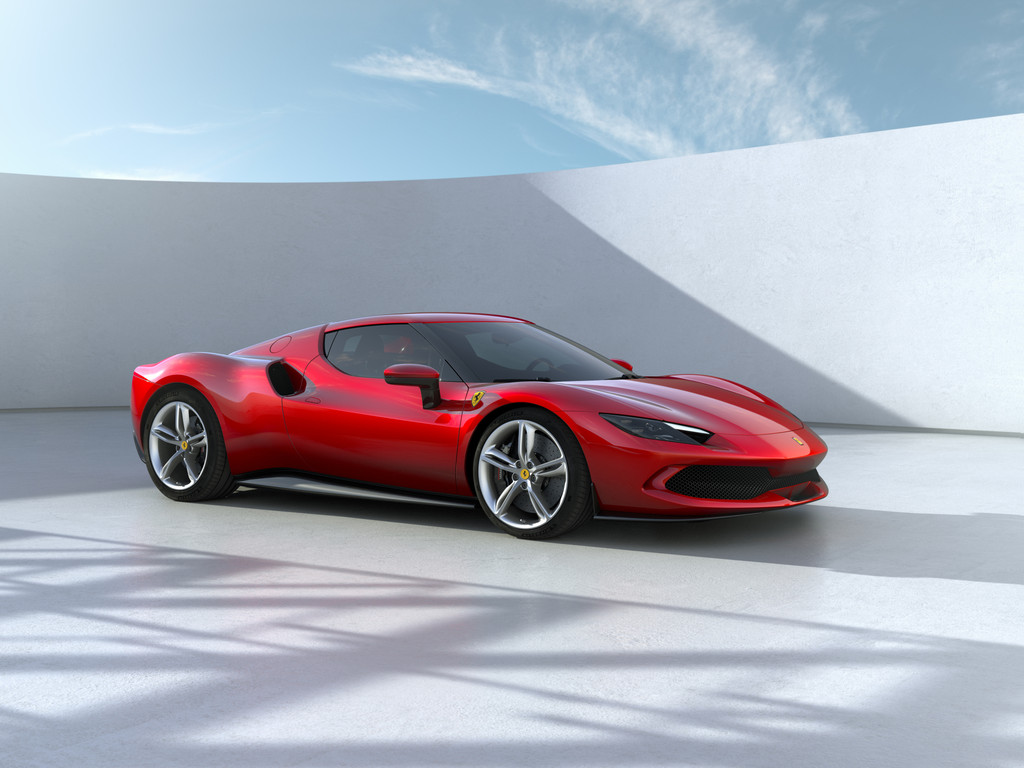 What's In a Name?
Though it didn't end up reviving the Dino badge like some were hoping, the 296 GTB is considered its spiritual successor and is not a replacement for any models formerly or currently in its product range, with Ferrari stating that it is "creating its own segment".
The '296' in the name represents the car's 2.9L displacement via a 6-cylinder layout for the internal combustion component of its hybrid drivetrain. 'GTB' stands for 'Gran Turismo Berlinetta'—a traditional Ferrari moniker reserved for some of the marque's finest rear-mid-engine 2-seaters in the past—with the 296 GTB therefore a continuation of that lineage.
An Evolving Hierarchy
The Ferrari 296 GTB is the brand's new 'entry-level' mid-engined supercar and is being touted as their latest "gateway" to experiencing Ferrari's race-bred DNA.
Immediately, the rear-wheel driven 296 GTB will draw direct comparisons to none other than the brand's range-topping Ferrari SF90 hypercar. This is an apples-to-apples comparison after all, as the SF90 also has a hybrid powerplant and is only one of two such cars, with the 296 GTB now forming part of that family.
Something along the lines of how the SF90 is for those who want to experience the "peak of performance", while the 296 GTB gives drivers the opportunity to reach the "peak of emotion". Basically a clever way of saying that it's not as fast and not as expensive—but for most people, probably just as good. Plus you don't have to be Sainz or Leclerc to fully enjoy it.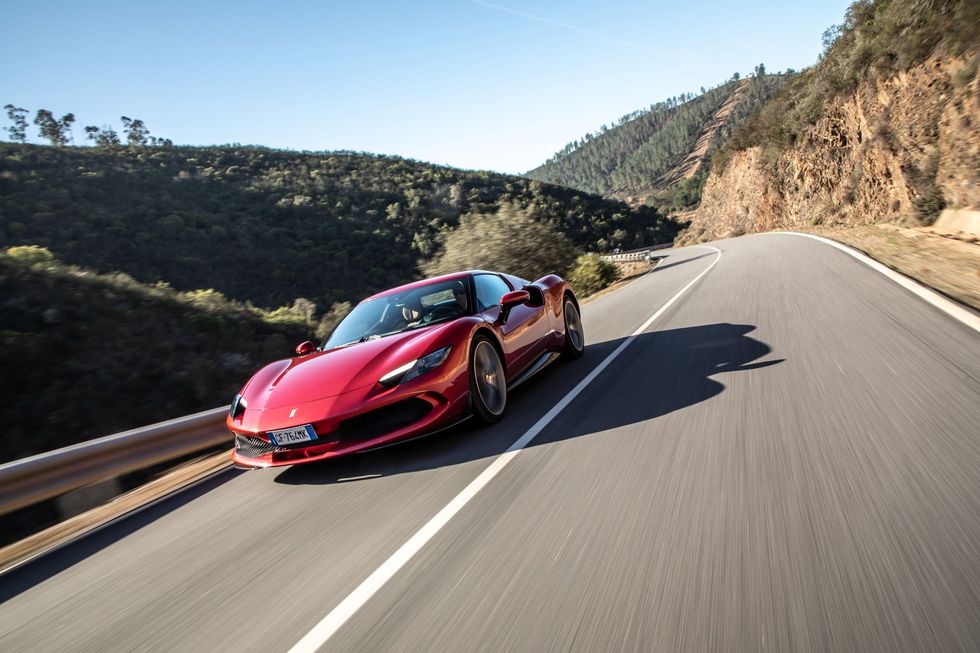 Ferrari reiterated this by going as far as saying that it believes it to be the "most fun car to drive in our product range", both on track and on normal roads—it sure sounds like Ferrari's marketing department wants to turn the pyramid upside down when it comes to their sales pitch.
Will all this help the company tap into a broader demographic of potential new customers, without souring the relationships they have with the marque's more diehard loyalists? Time will tell.
Performance & Drivetrain
Taking center stage for the Ferrari 296 GTB's performance is its mid-mounted 120 degree "hot V" 2.9L twin-turbocharged V6 hybrid engine. Through the petrol-driven component alone, the unit is able to produce 645 hp. When the electric motor—powered by a 7.45 kwh battery—is on full blast, that adds another 167 hp for a grand total of 830 hp (819 bhp) and 546 lb-ft of torque. 
Don't let the word 'hybrid' in the name, fool you either. The 296 GTB embodies the spirit of the very best Ferrari road cars, with peak power coming at an astronomical 8,000 rpm, while maximum torque occurs higher up at 6,250 rpm. Redline is set at 8,500 rpm, making for a car that feels as much like a Ferrari as any other Ferrari ever produced.
Ferrari claims the car can run solely on electricity for around 25 km, though it has to be said that this is a largely academic feature. Overall, the drivetrain makes turbo lag a thing of the past—in huge part thanks to its electric elements—while also achieving an output of 221 hp per liter, which also happens to be a new world record.
An 8-speed dual clutch transmission, said to be the quickest shifting of its kind, sends power to the rear-wheels. This helps the new-age Berlinetta sprint from 0-100 km/h in just 2.9 seconds, while 0-200 km/h can be achieved in a mere 7.3 seconds, then on its way to a top speed of more than 205 mph. The 296 GTB even set a Fiorano lap time of 1 minute 21 seconds, though a brilliant chassis had an equally big role to play in that as well; more on that below.
Chassis
Their "Fun to Drive" philosophy has always been a key component of any Ferrari car, and the 296 GTB is further emboldened by it. Three ingredients are required to make this happen per Ferrari. The first is 'sound'—the symphony provided by the engine. The Second is 'perceived acceleration'—not just 0-60 mph and 1/4 mile times, but also how the car transmits the sensation of speed to the driver. The third is 'go-kart feeling'—how well the car responds to driver input and its connection to the road.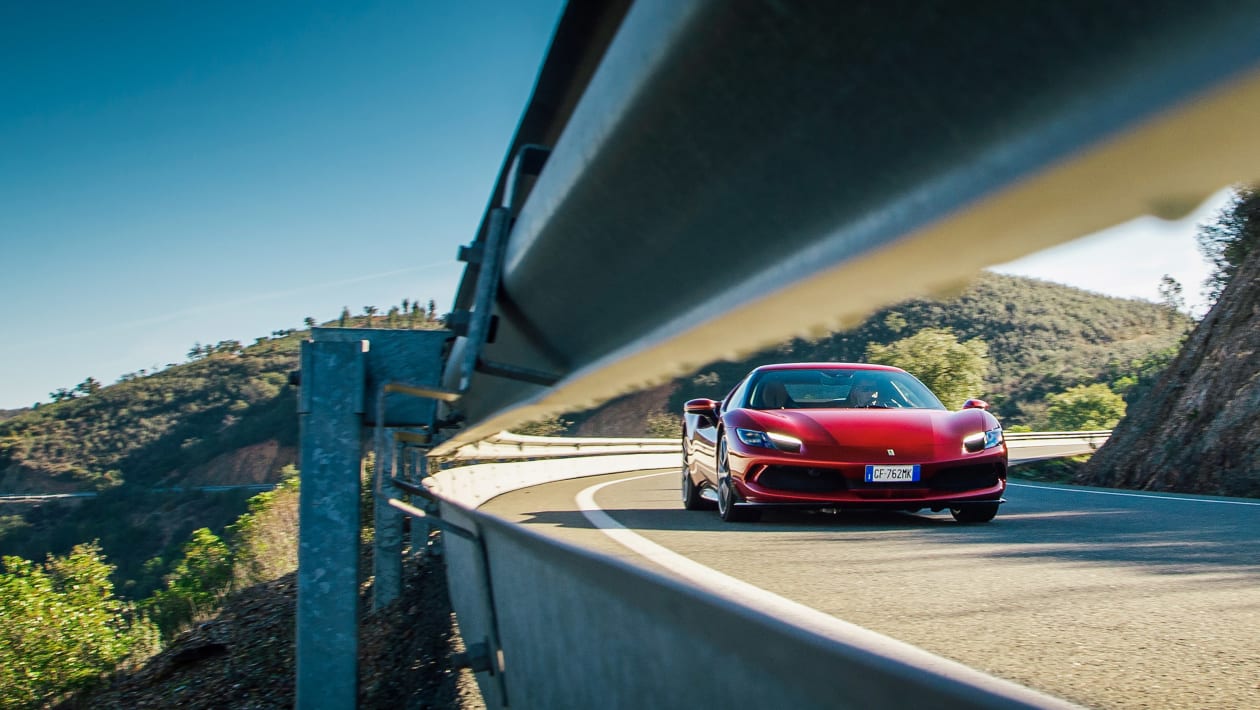 So how are these philosophies amalgamated into the essence that is the 296 GTB? Well for staters, there's a lightweight, compact, all-aluminum frame underneath it all, but that's hardly a shock. What's more exciting are its state of the art vehicle dynamic control systems, which actively monitor and manage factors such as tire grip, suspension settings and driver inputs.
This allows the car to maximize performance metrics such as acceleration, braking, stability and cornering speeds—in conjunction with other complementary systems such as Side Slip Control, E-Diff and ABS-evo—without requiring a professional race car driver behind the wheel. These same qualities also provide the 296 GTB with smooth and road-going driving dynamics on public roads, where the car is equally as satisfying to drive docilely, spiritedly, or anywhere in between.
The epitome of sportiness, performance, and driving thrills at their best. Best in-class performance. Absolute fun to drive. "The best way to explain it, is to drive it", Ferrari states. Valid point.
Design
The Ferrari 296 GTB is a modern interpretation of Ferrari's old-school DNA, and has a more compact footprint than any other Ferrari available right now thanks to its short wheel base.
Arguably, the best angle is from behind; a sleek Kammtail design with jewel-like taillights which are integrated with an active rear spoiler, are one of the car's most defining features. At the front, air intakes integrated with modernized 'tear-drop' headlights and a suspended front splitter—similar to that of F1 cars—completes the silhouette.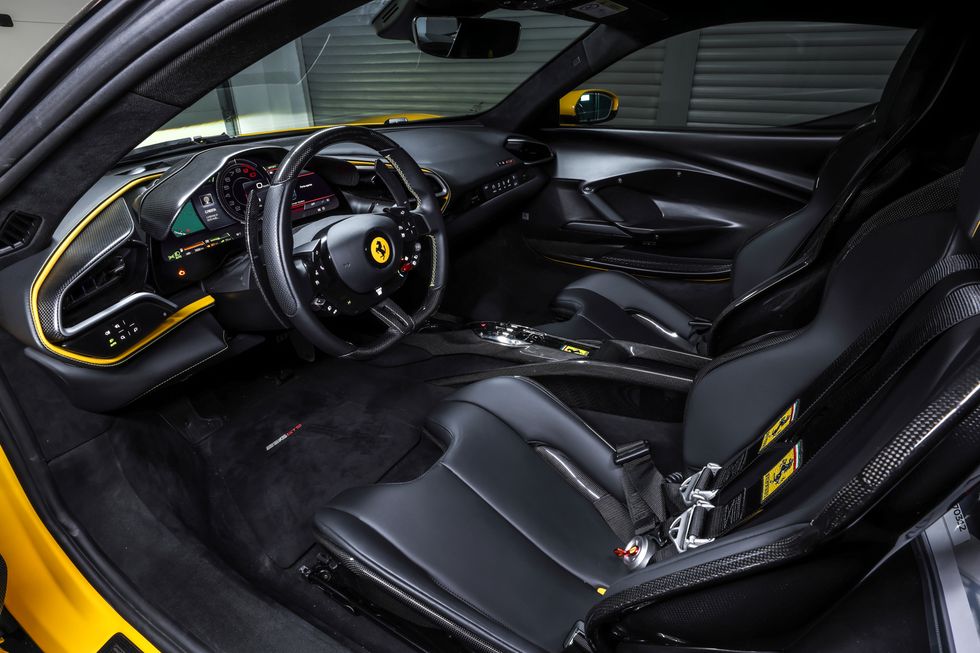 Inside, you can expect the same design language as exterior; a perfect balance of sportiness and elegance. Ferrari provided the 296 GTB with a thoughtfully procured concoction of carbon-fiber, metals and high quality leather materials. Ergonomics are spot-on—in large part thanks to those exquisite carbon-fiber bucket seats—while a classic "canceletto" center console serves as an obligatory nod to Ferrari's heritage.
On that note, Ferrari has made some departures from the vintage playbook in other regards. For example, the gauge cluster and infotainment systems are fully digital—in keeping aligned with the SF90—with just a few buttons on the steering wheel and console providing any sort of old-school tactility. Nevertheless, the beauty is in the minimalism, and this after all, is a car for the future.
Ferrari 296 GTB Assetto Fiorano
Also available is a more hardcore version of the car known as the Ferrari 296 GTB Assetto Fiorano, which is named after the company's iconic test circuit. Not many specifics have yet been revealed about this version, but we were told that it will feature the extensive use of carbon fiber to further reduce the overall weight.
In addition, it will be equipped with a race-derived suspension—for more extreme handling abilities—and racing harnesses. The Assetto Fiorano also gets its own special livery. We suspect bespoke-enthusiasts and collectors will be more inclined to purchase this trim.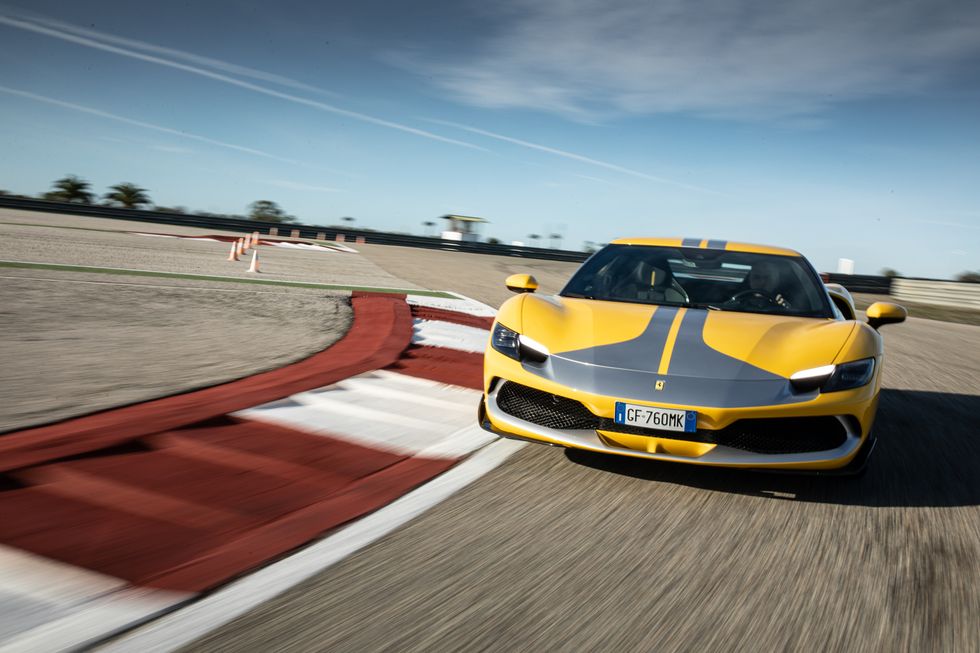 Pricing & Availability
When the Ferrari 296 GTB was unveiled last year, we expected it to hover around the Ferrari F8 Tributo's base MSRP of $277,000 USD, with it being the marque's self-proclaimed 'brand new entry-level model' and all that jazz.
Perhaps that's how Ferrari has positioned it within its own internal hierarchy, but in terms in price, it's not insignificantly more than the aforementioned model. In fact, the 296 GTB has a starting price of $321,400 USD—that's almost $45,000 above its senior counterpart.
When the F8 Tributo gets phased out, we might then see the 296 GTB's pricing and its entry-level status marching to the same beat. Then again, it does have 830 hp, so perhaps its price has always been justified. An Assetto Fiorano spec will set you back even more, with its $360,900 USD base MSRP.
Verdict
supercars.net | 10/10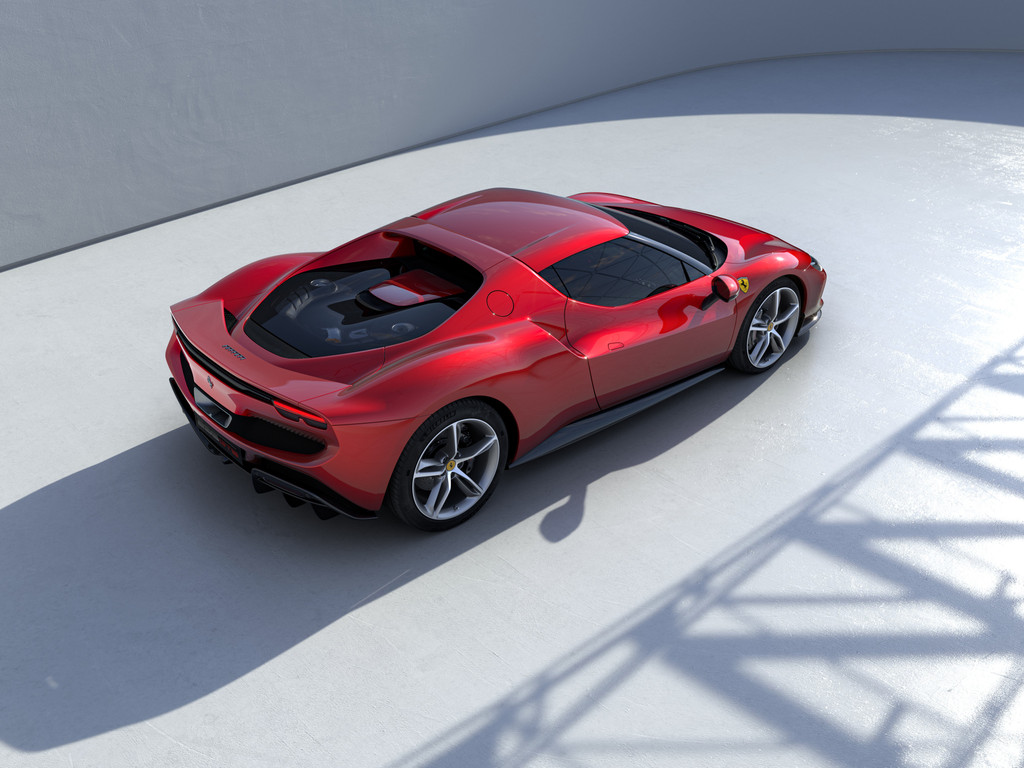 "This latest Ferrari hybrid is a marriage of contemporary excellence and visionary genius. In the Ferrari 296 GTB, the Prancing Horse has read the room with intent and purpose. While there's that big price tag to overcome—particularly for a car that Ferrari themselves have deemed as 'entry-level'—there's absolutely no doubt when it comes to the car's future-proof approach and groundbreaking credentials.
If it does nothing else, the Ferrari 296 GTB certainly shows us that the supercar is sustainable in a world rapidly embracing a mindset of sustainability. Mind-blowing performance can co-exist with hybrid technologies, as long as the best manufacturers in the world are willing to take the lead. Ferrari have proven that they are more than willing and certainly capable of taking on this massive responsibility."
What Other Experts Are Saying 
Top Gear | 10/10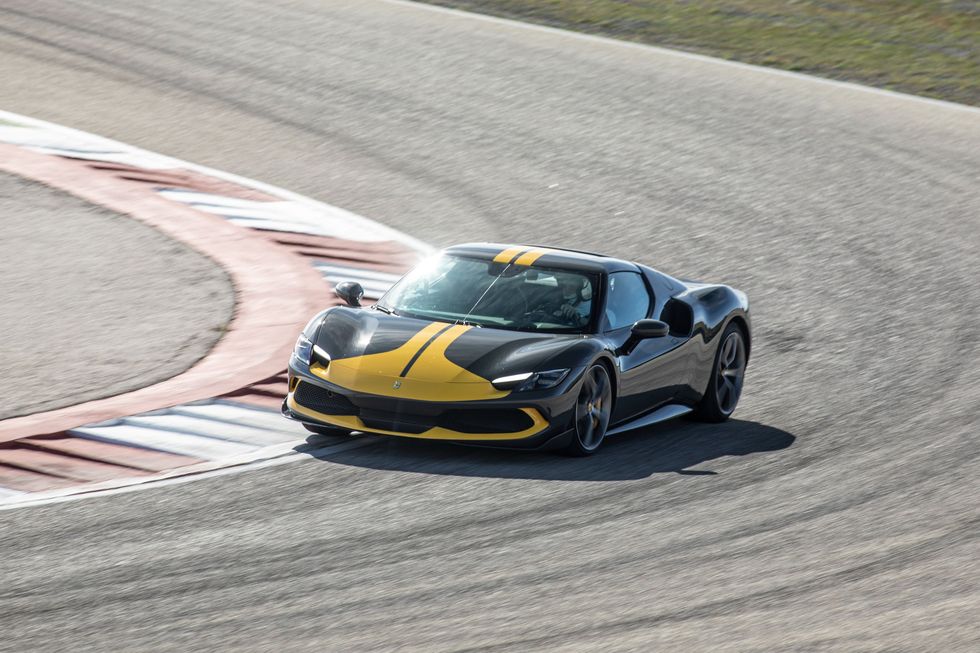 "A big step forward: electricity used to add depth and dimension to the supercar. McLaren will have sleepless nights. Right now no-one builds a better mid-engined supercar than this. And it's a V6. We think it's less of a step change to lose a pair of cylinders than it was to add a pair of turbos. The purity of the product shifted fundamentally when 458 became 488 back in 2015. This, in a very modern way, is getting back there."
Car Magazine | 5/5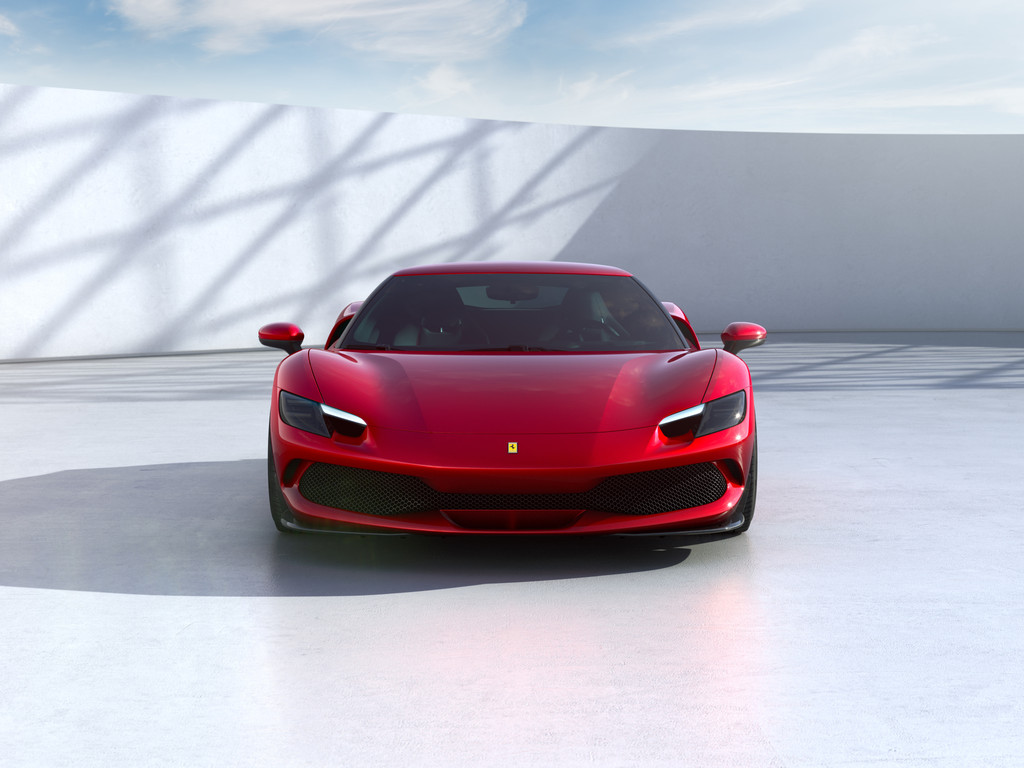 "Oozing power, poise and panache from every pore, this Ferrari challenges and satisfies all six senses. The steep asking price, long waiting list and compromised daily-driver appeal will rule out the 296 GTB for most, but the elite minority should be forming a disorderly queue right now for the finest Ferrari sports car in years. Define finest? Accessible high performance, mind-blowing dynamics and style crammed with real substance. Truly the 296 GTB has it all."
Evo | 5/5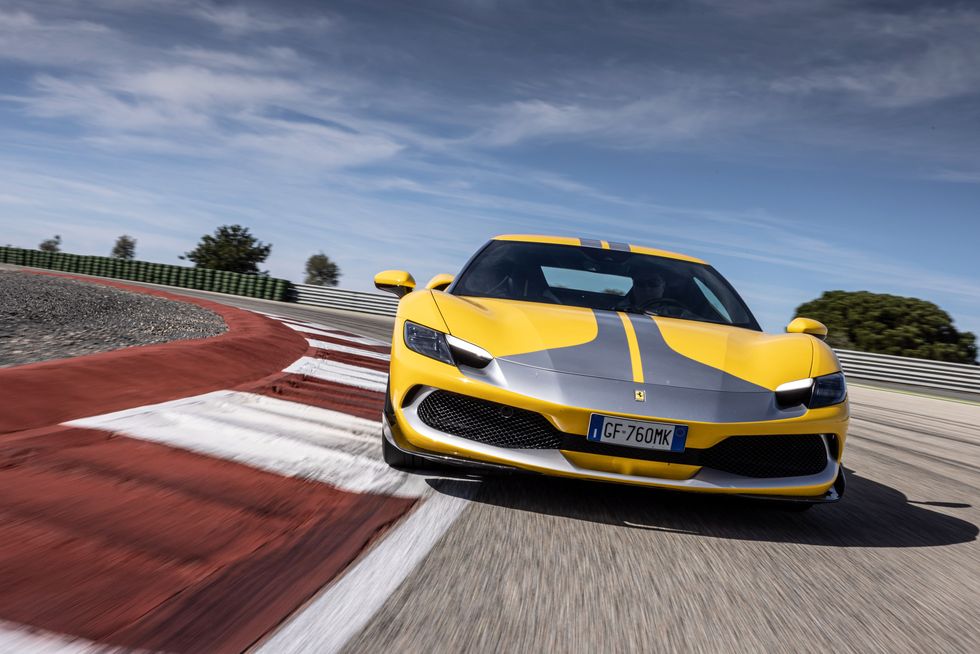 "When a new car is so heavily laden with technology there's always the risk that it'll turn out to be less than the sum of its parts. It's something on evo we found with the SF90, which dazzled with its power output but unnerved us with its hard-to-read driving characteristics. But the 296 GTB is something rather different: it feels much more organic, and its mix of power and engaging dynamics strikes a real sweet spot, redefining what a £200,000-ish supercar (ok, it's £245,000, but…) can be."
Video Reviews
For even more video reviews and content, visit our 2022 Ferrari 296 GTB: Video Roundup page.