As reported today on CarScoops, in one of the countries hardest hit by the global coronavirus pandemic, Ferrari has, along with Lamborghini, started to produce medical equipment.
While Lamborghini produces full face shields and medical masks, Ferrari has focused on one area they specialized in already: additive manufacturing and composite manufacturing.
In the departments that usually build prototypes and hypercar bits and pieces, such as for the Monza, respirator valves are now being made that fit most ventilator models in use in Italy. And, of course, each one has the prancing horse emblazoned on them.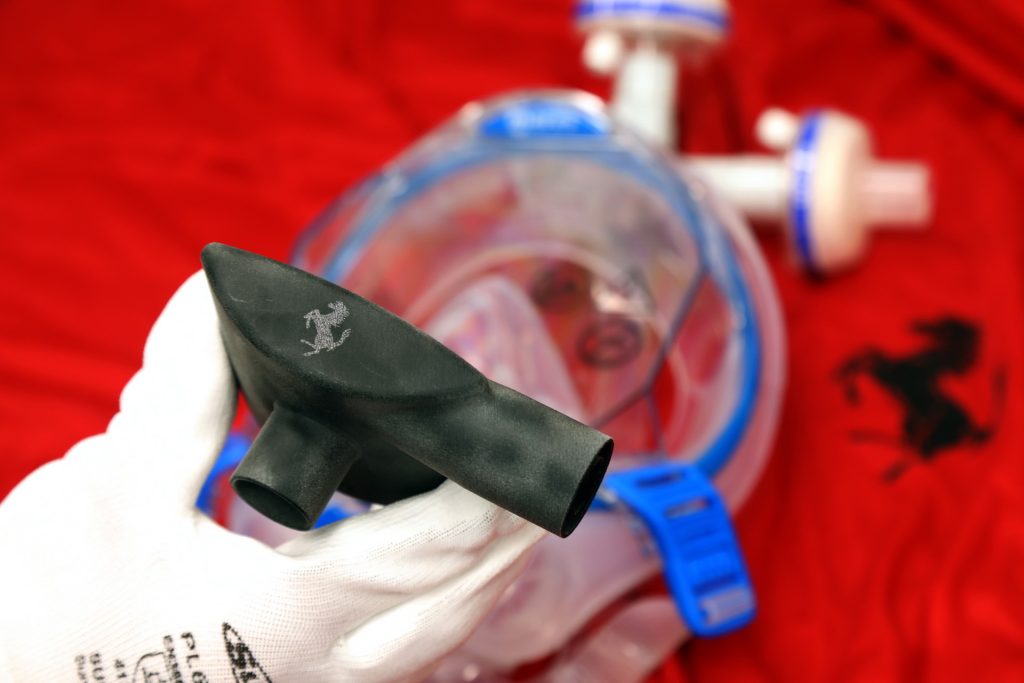 At this point in time, however, it is not seen as a marketing gimmick. Instead, knowing how fiercely proud Italians are of their culture, their art, and their motorsports, the prancing horse is there to ignite national pride.
All of this work is indeed ramping up, as restart initiatives by both companies to have some production start this week have been pushed back until at least mid-May.
Lamborghini has done the same with their face masks, with a small "Automobili Lamborghini" tag. It's small, it's barely noticeable, but it's there because Lamborghini, like Ferrari, knows the value of national pride and unity.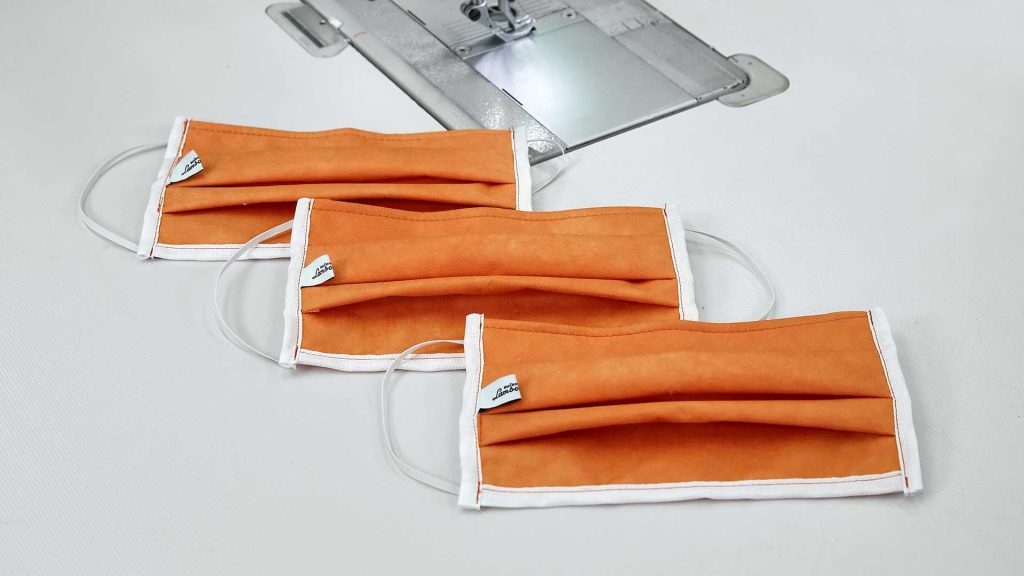 Often seen as direct competitors, it is a refreshing change of pace knowing that both the major motor houses of Italy are joined in the battle against COVID-19.
In another gesture of solidarity and unity, every night immediately after sunset, the Lamborghini factory in Sant'Agata Bolognese, as well as the headquarters building, lights up in the Italian flags colors.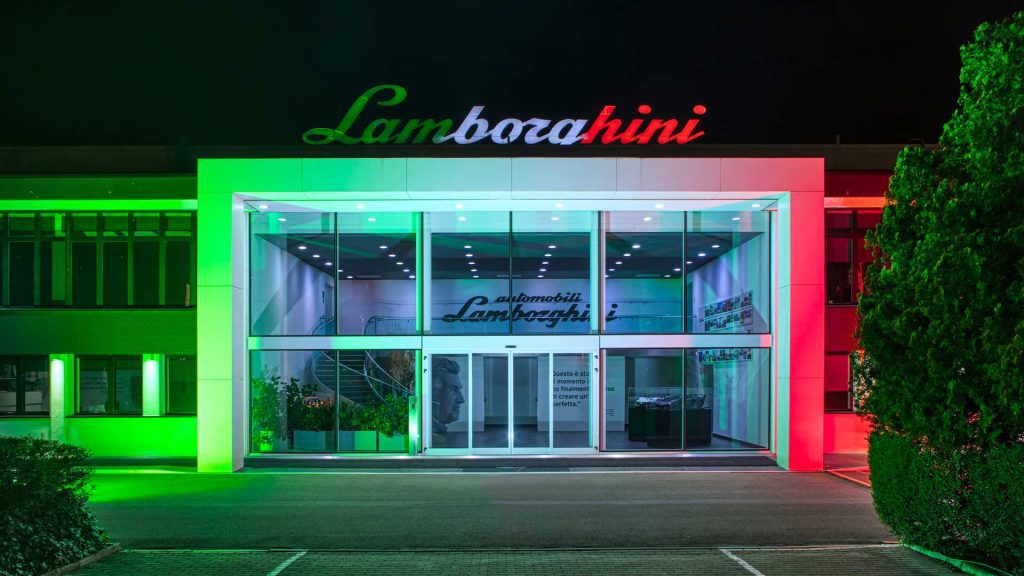 Like you, we here at Supercars.net are hoping that production will resume in due course. However, as is the case around the world, health and safety must come first. When Ferrari and Lamborghini are ready, we will all know.