Ferrari just unveiled their newest entry-level car named Portofino. The V8-powered retractable hard-top Portofino will look to replace the Ferrari California T and is set to debut next month at the Frankfurt Motor Show.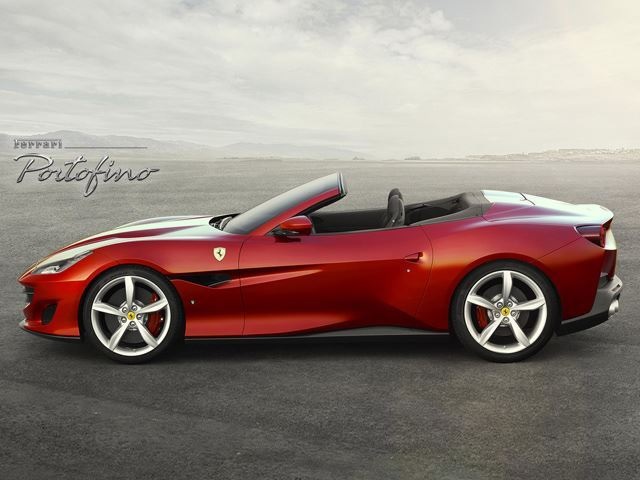 Named after one of Italy's most beautiful towns, the Portofino sports an all-new chassis which makes it incredibly lighter than the California T. It specs is far greater than of the model it replaces. The engine, is now an improved version of the 3.8-liter twin-turbo V8, which now pumps out 592 hp at 7500 rpm and 560 lb-ft of torque from 3000 to 5250 rpm.The increase of power from its V8 engine is made possible thanks to the new pistons and con-rods, and a new intake system design and a reengineered exhaust system. With a top speed of 199 mph and going from 0-62 mph in just 3.5 seconds, the Portofino is the company's most powerful convertible with a retractable hardtop when it becomes available on the market.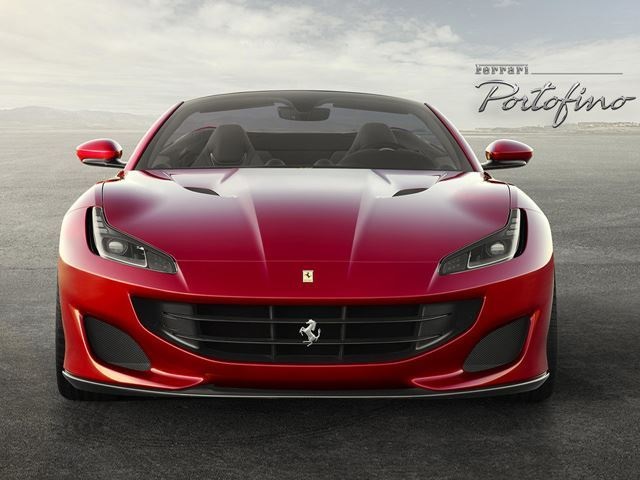 The Portofino also makes use of extensive extensive modern production technologies. For example, the Portofino gets Ferrari's third generation electronic rear differential that's been adopted and integreated with the F1-trac. The Portofino is also the first Ferrari V8 GT, that features Electronic Power Steering (a technology which allows engineers to decrease the steering ratio by 7% for a more responsive steering without losing stability). There is also the improved magnetorheological damping system which now a lot better for roll reduction and absorbing bumps in the road.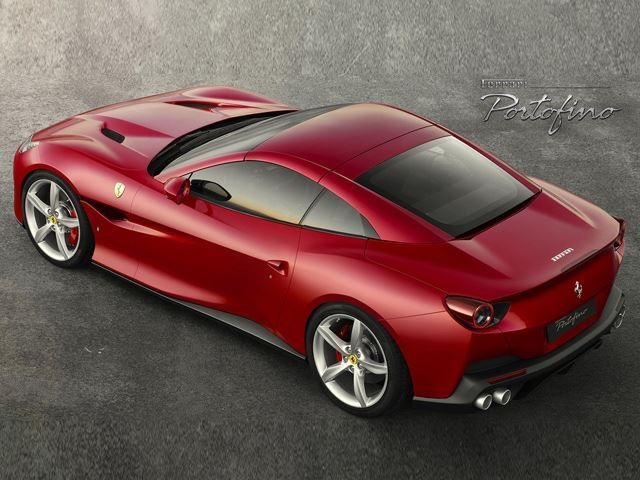 Mind you, the Portofino also looks absolutely gorgeous. It's design is a big improvement from the California T. It has a sleek two-box fastback design which makes it more sexy and elegant with a certain level of hidden aggression.  It has a couple of resemblances to the Ferrari 812 Superfast which includes the front end styling, full-LED headlights, and overall aerodynamic body elements. Inside, you'll find a standard 10.2-inch touchscreen display, a new AC system and steering wheel, as well as a 18-way electrically adjustable seats with a new backrest design that also allows for a rear seat display. There's also enough legroom for back seat passengers and a new wind deflector that should reduce air flow inside by about 30 percent.