Let's go back in time … to 2013 to be exact, the time when McLaren unveiled the long-awaited successor to their legendary F1 road car … the McLaren P1, a car from a new generation of hybrid hypercars like the Ferrari Enzo and the Porsche 918, her main competitors at that time, a limited production run of only 375 McLaren P1 would be built, making her an instant part of British Automotive history, a halo car many dream about, especially as it came with an MSRP of $1,350,000, but adding MSO options could quickly push that amount beyond $1,600,000 … 8 years ago, and those few units that passed the auction block already regularly break the $2,000,000 barrier these days.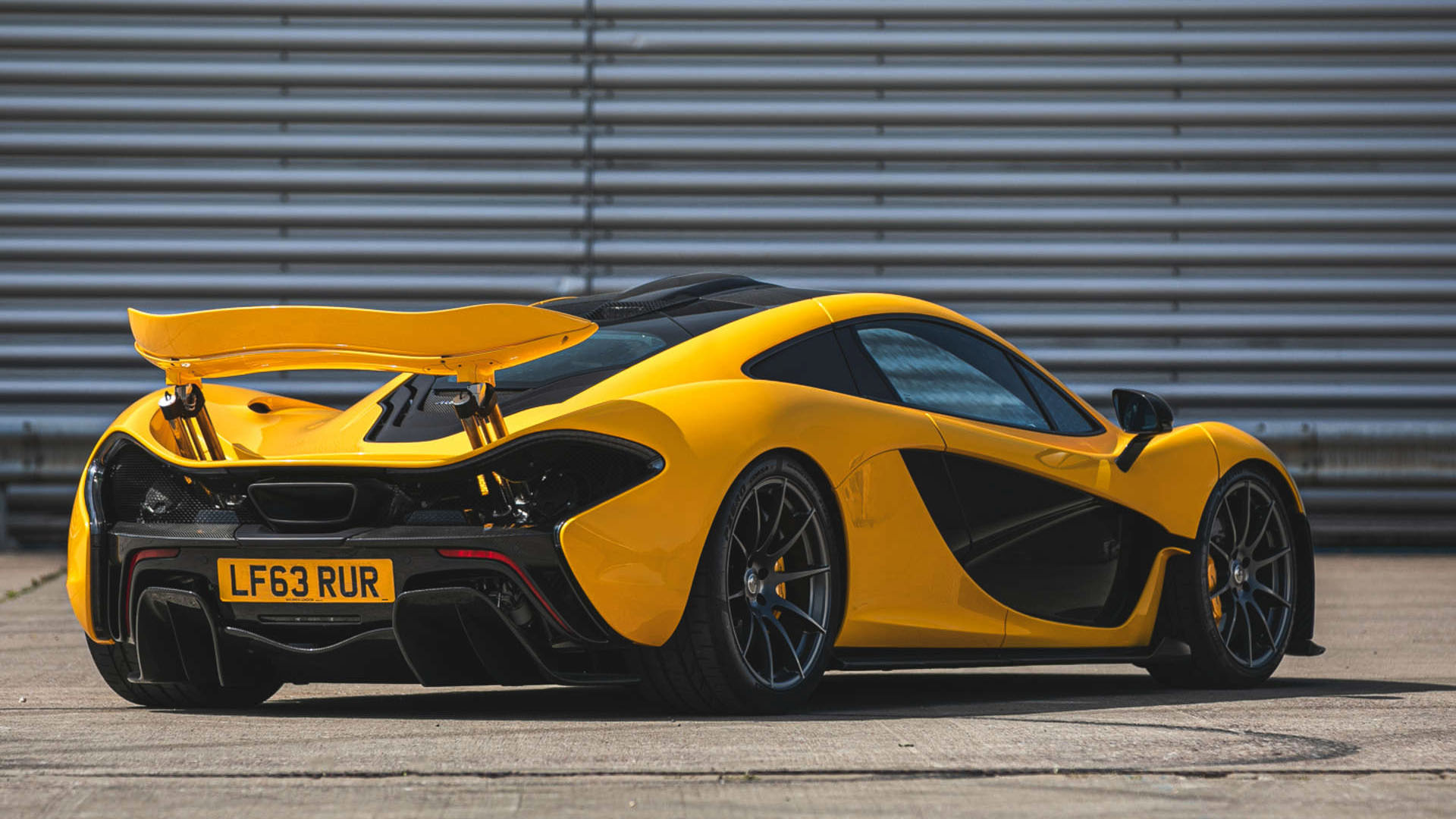 But this bright yellow over black McLaren P1, chassis SBM12ABB1EW000023 is a bit special, finished in Volcano Yellow over a black leather interior with an Alcantara dashboard is in fact the very first customer registered P1 in the world, as stated in a personal letter, dated 9th October 2013, from Frank Stephenson, the McLaren P1 designer to the first owner of this specific car, delivered in the UK, this P1 is a Left Hand Drive car, as due to the very limited production numbers, McLaren never even built the P1 in RHD, all of the 375 McLaren P1 are LHD.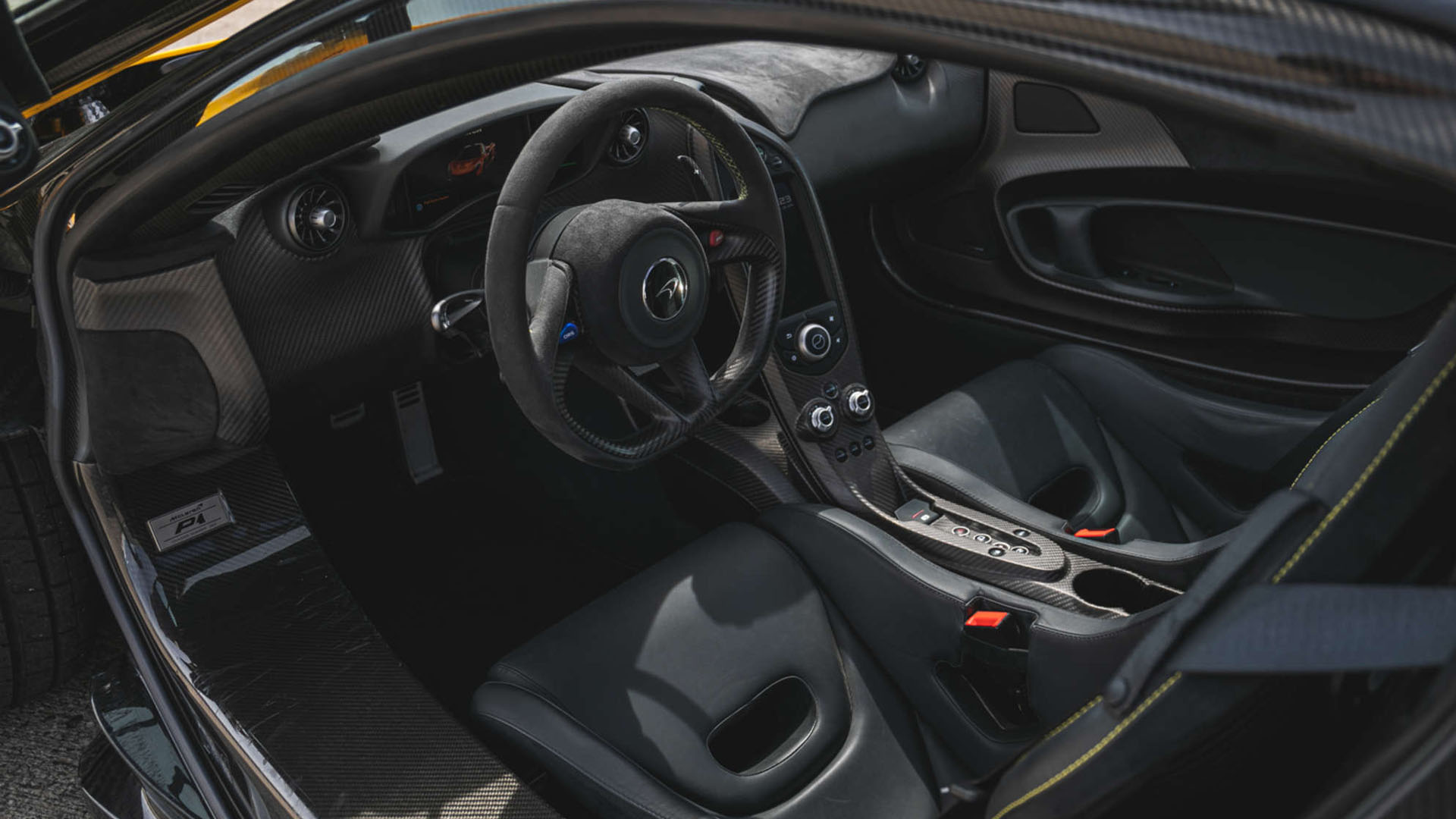 In fact, clients could start ordering the McLaren P1 only from October 2013 … by November 2013 all of the 375 units were sold out, making the P1 an instant collector's item on the automotive scene, powered by a 3.8-liter, twin-turbocharged V-8 coupled to an electric motor, the total output was 903 bhp (727bhp from the V-8 and 176bhp from the electric engine). with her unique aerodynamics, including adjustable front and rear wings providing as much as 600kg of downforce at 160 mph, performance was incredible: 100 km/h took just 2.8 seconds, 200km/h was reached in 6.8 seconds, while 300km/h came after only 16.5 seconds, the top speed of the McLaren P1 was a mouthwatering 217mph (347kph).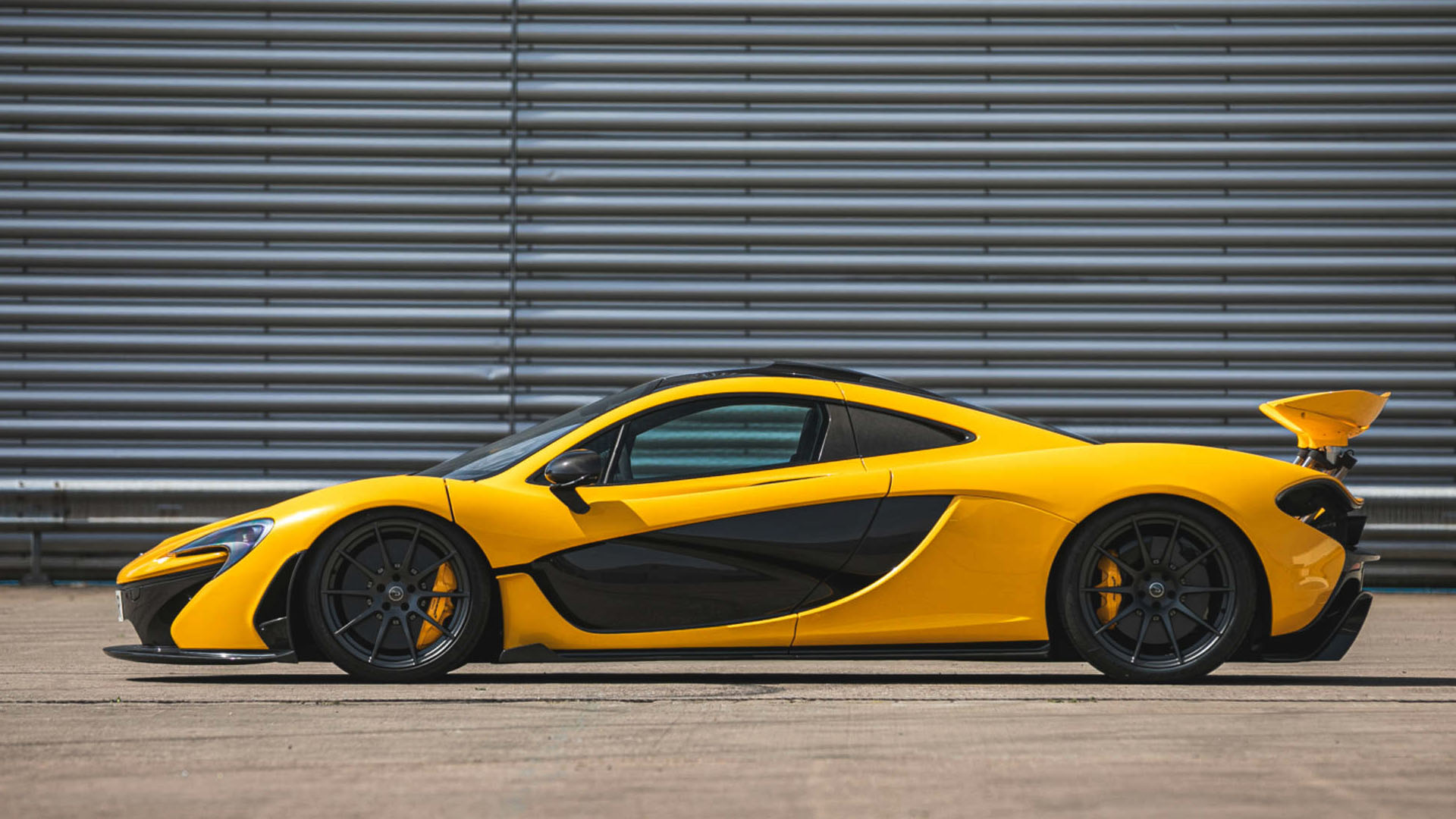 This extremely rare McLaren P1 underwent all her maintenance and care in the hands of official McLaren dealerships in the UK, and while this car now had two owners, both were from the same family, she crossed only 3,666 miles since 2013 but still had her Hybrid battery replaced in 2018, and underwent her most recent service at McLaren Birmingham in 2020, this special McLaren P1 is ready to be driven.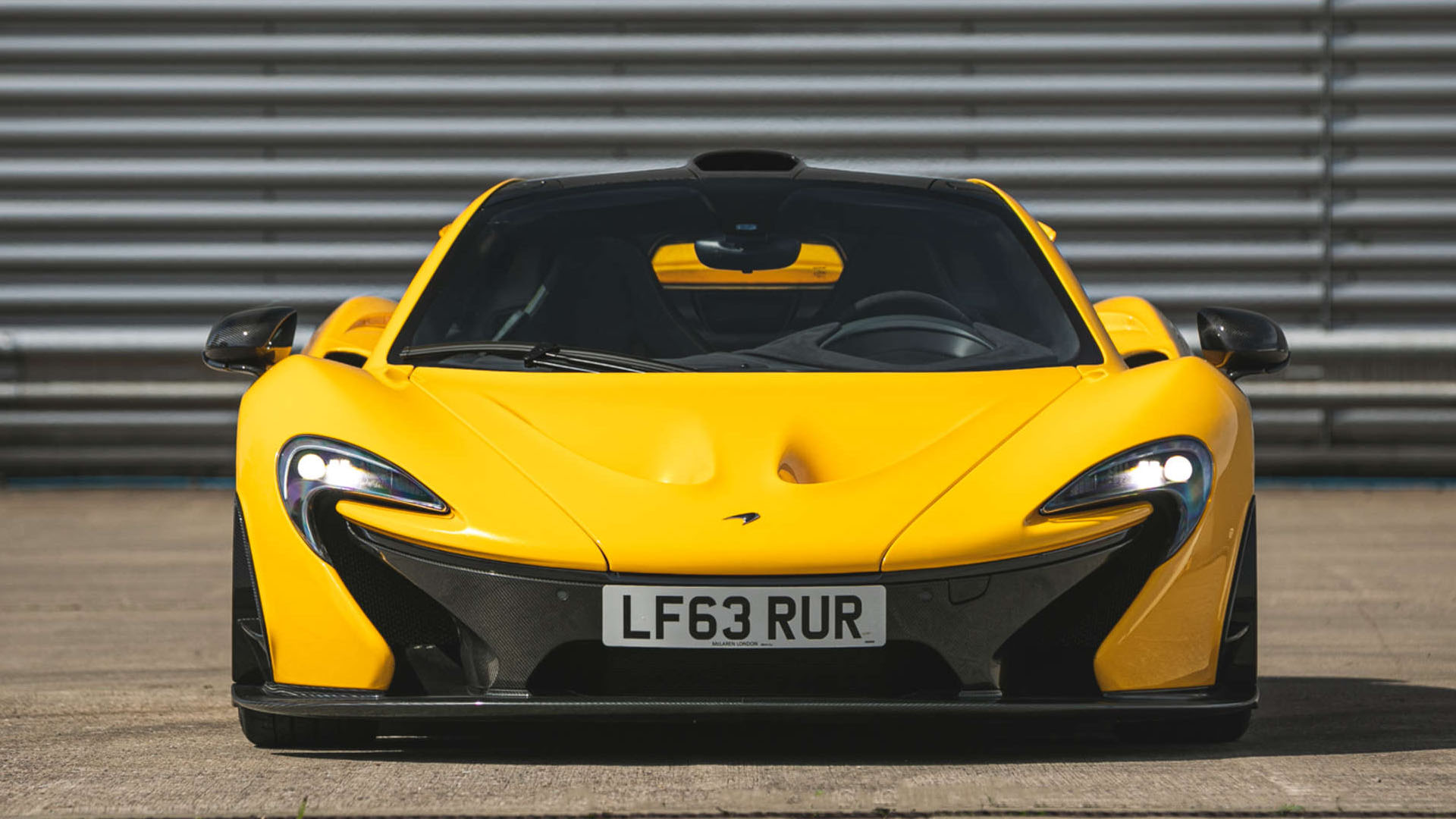 When Jeremy Clarkson, from the famous BBC Top Gear program, was able to test drive a black McLaren P1 on the famous F1 circuit of Spa Francorchamps in Belgium during the second show of the 21st series, he described the P1 as "A game-changer, a genuinely new chapter in the history of motoring", take a look at a clip from that episode here:
Silverstone Auctions The May Sale 2021 – Classic Cars and Classic Motorcycles will have this yellow McLaren P1 up for auction on May 22nd, with an estimate between £885,000 and £985,000 (that's $1,250,000 to $1,400,000) which sounds like a steal considering the MSRP back in 2013, so this might be your chance to get hold of a hypercar at a bargain, relatively speaking.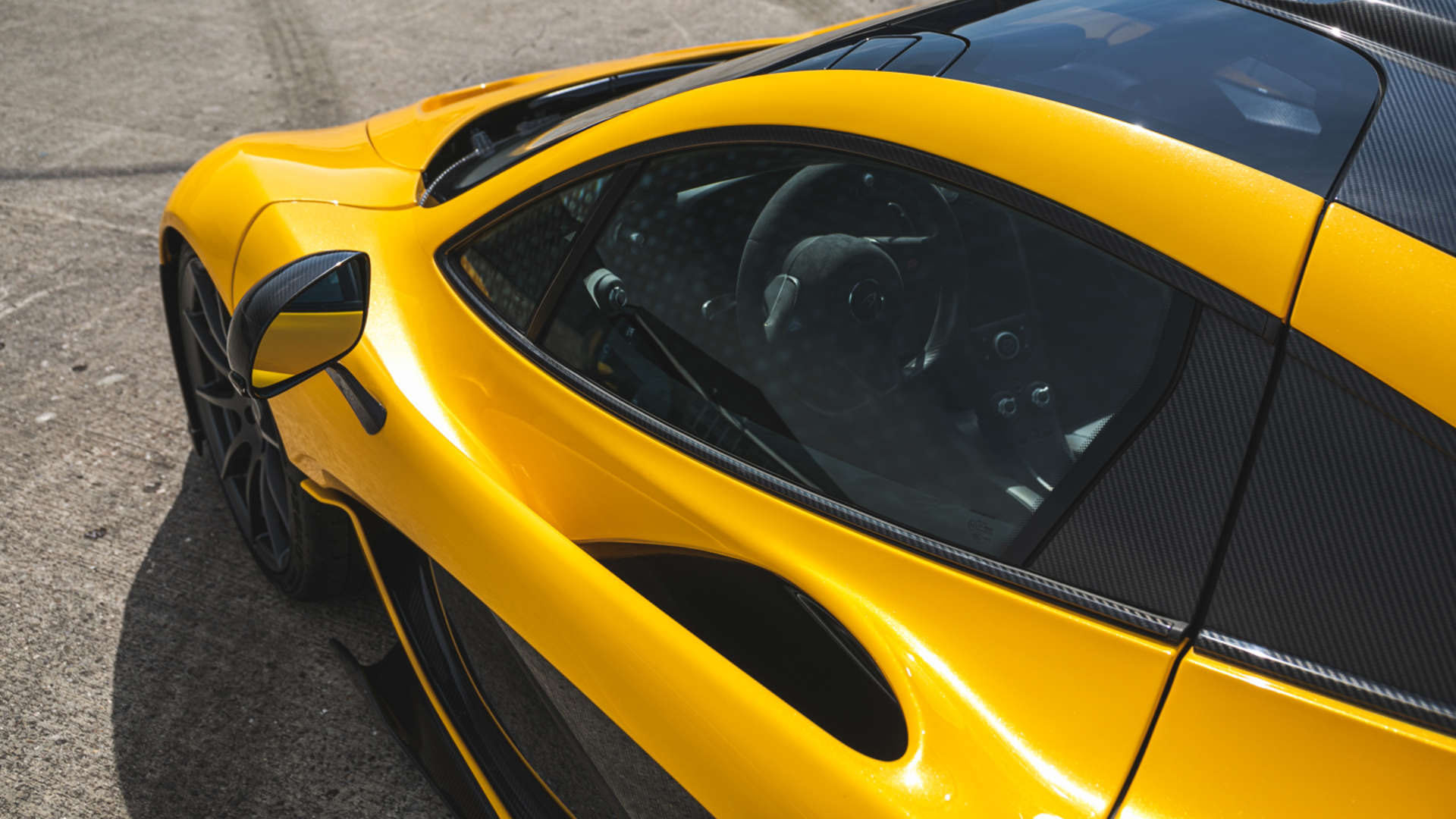 If you're looking for more, detailed information about the 2013 McLaren P1 take a look at our ultimate guide to the McLaren P1.