Via a press release this morning from Aston Martin, the 2020 Vantage Roadster has broken cover.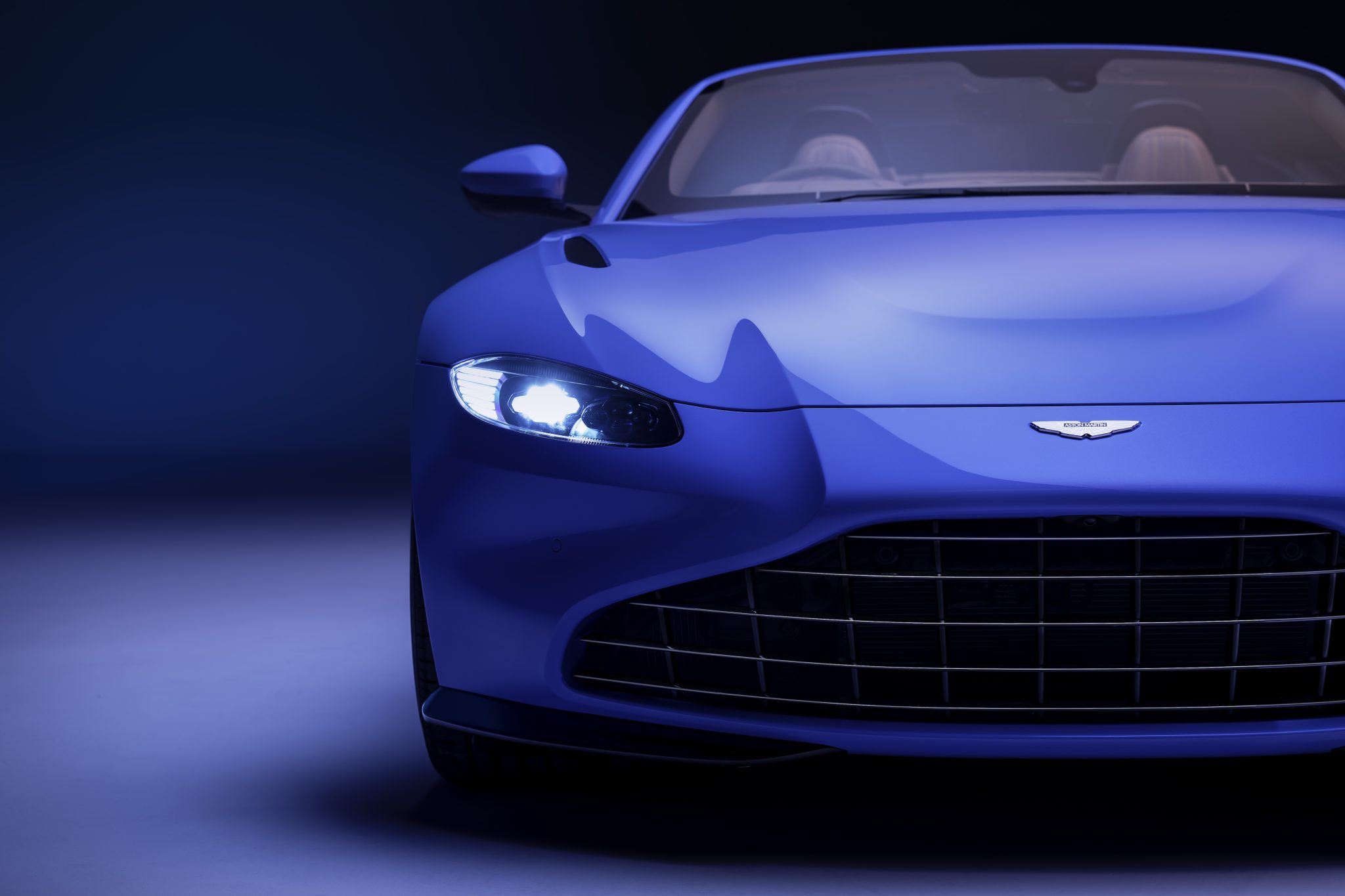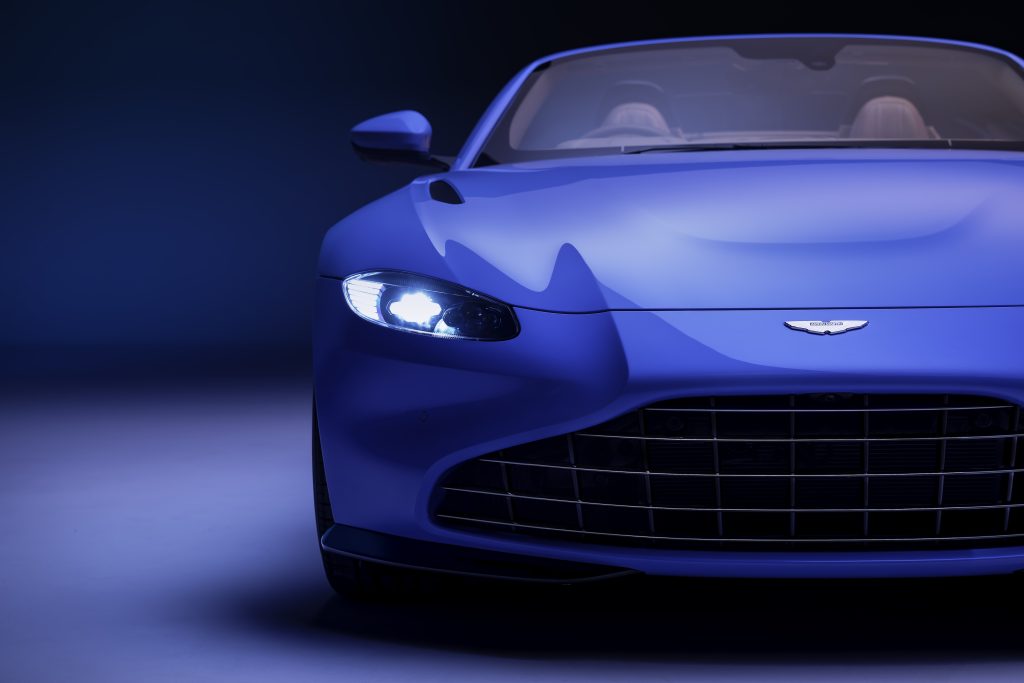 The Roadster joins the Coupe in the Aston Martin range with a sleek yet powerful 2020 look. It shares the same ferocious powerplant, a twin turbo V8 pushing out over 500 HP and 504 lbs-ft of torque, mated to an 8 speed automatic ZF transmission.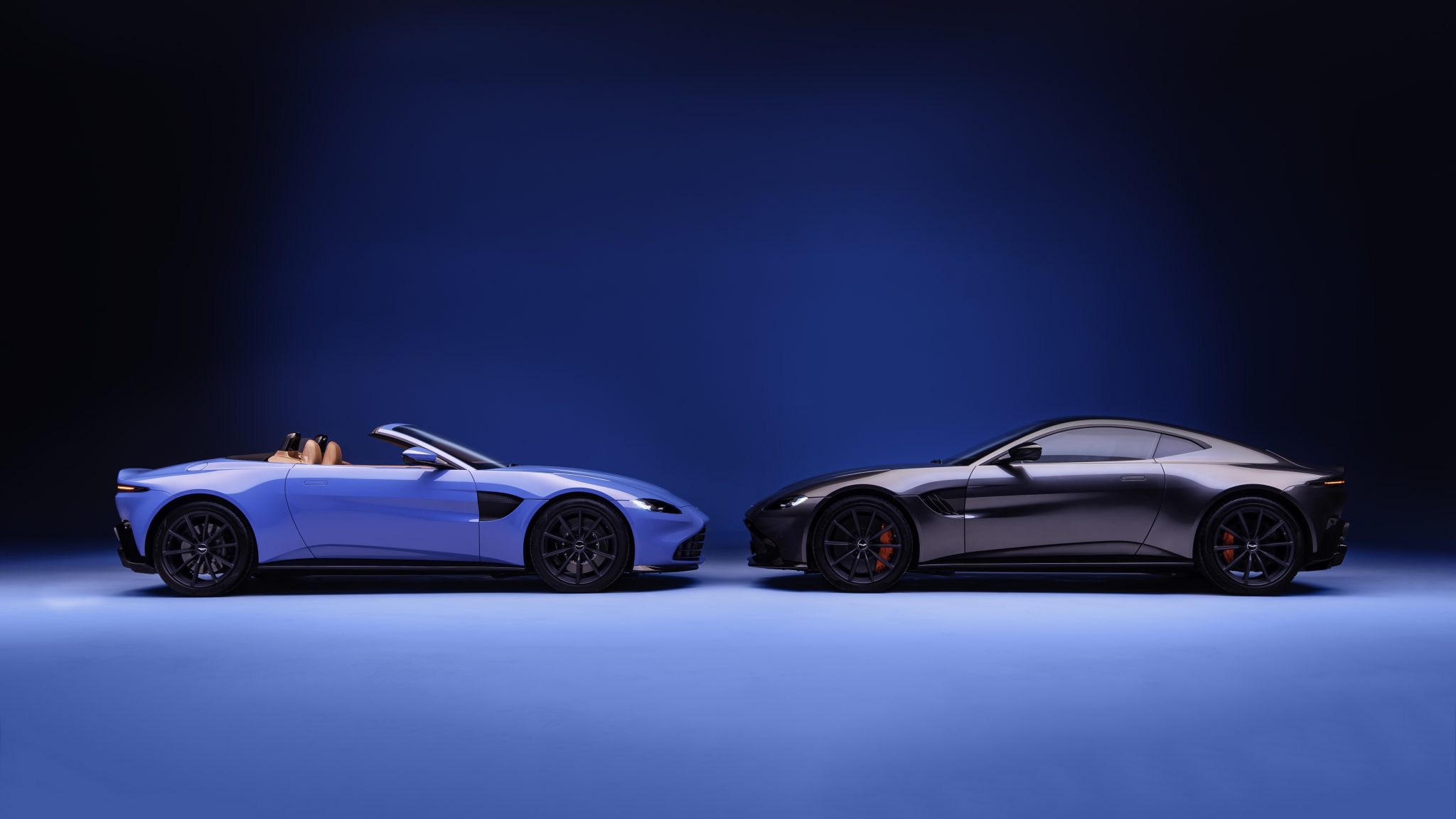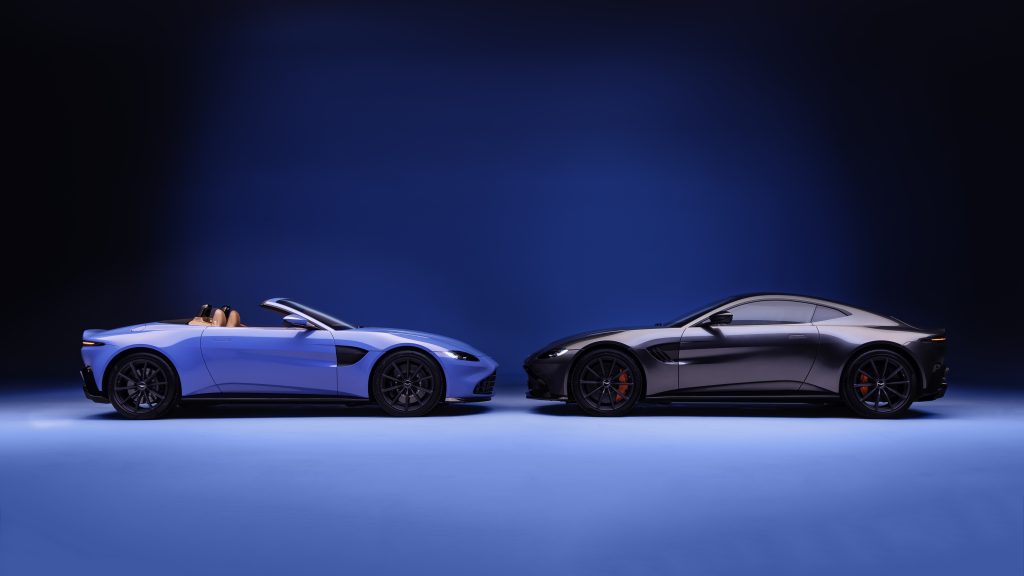 Of significant note is the new convertible roof. Unlike in the previous Vantage Roadster and the current DB11 Volante, the new Vantage Roadster does not have a hydraulically operated tonneau cover that the roof nestles under. Instead, the front part of the roof itself forms the cover via a Z-fold mechanism.
[row]
[column size='1/2']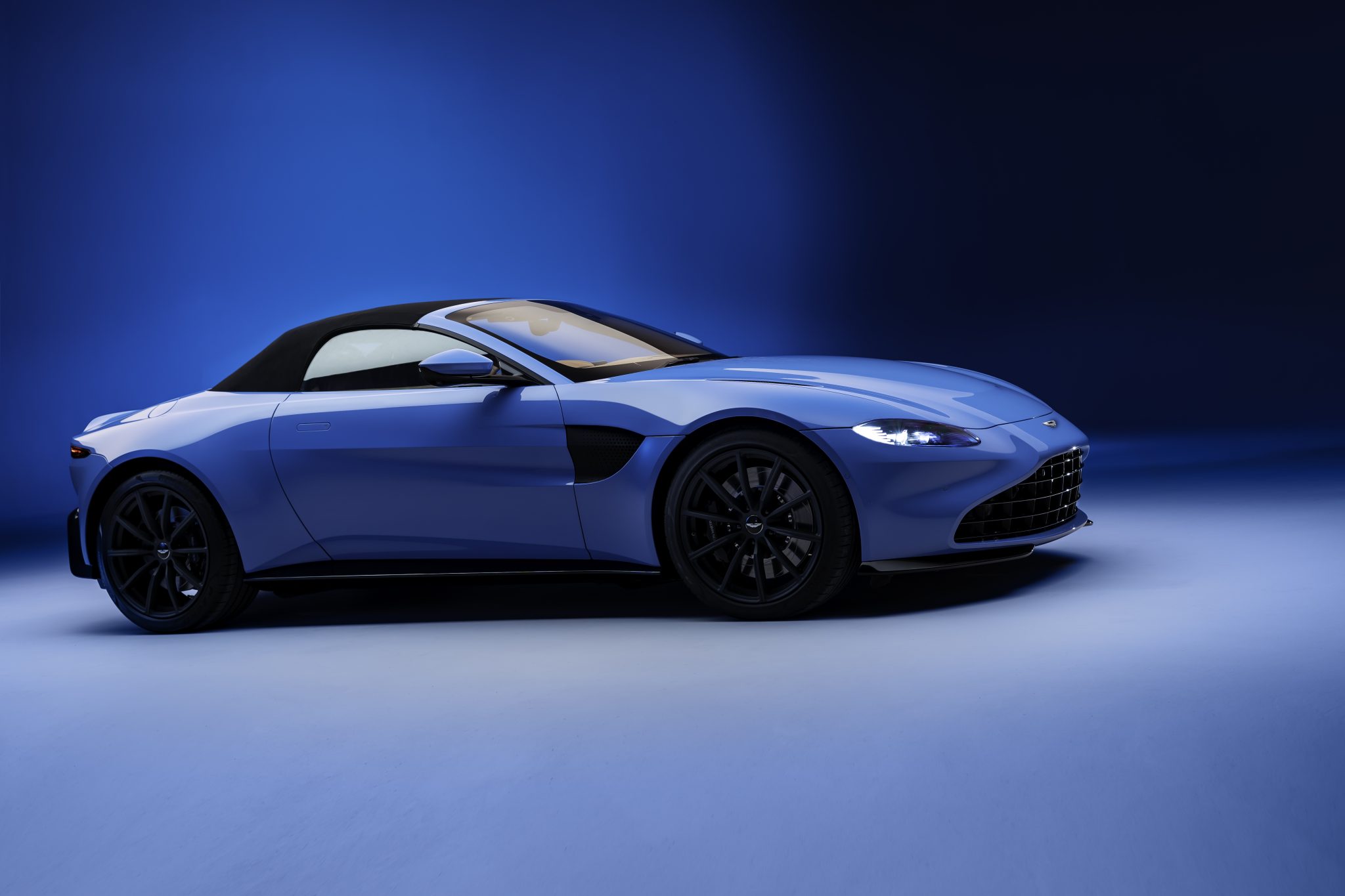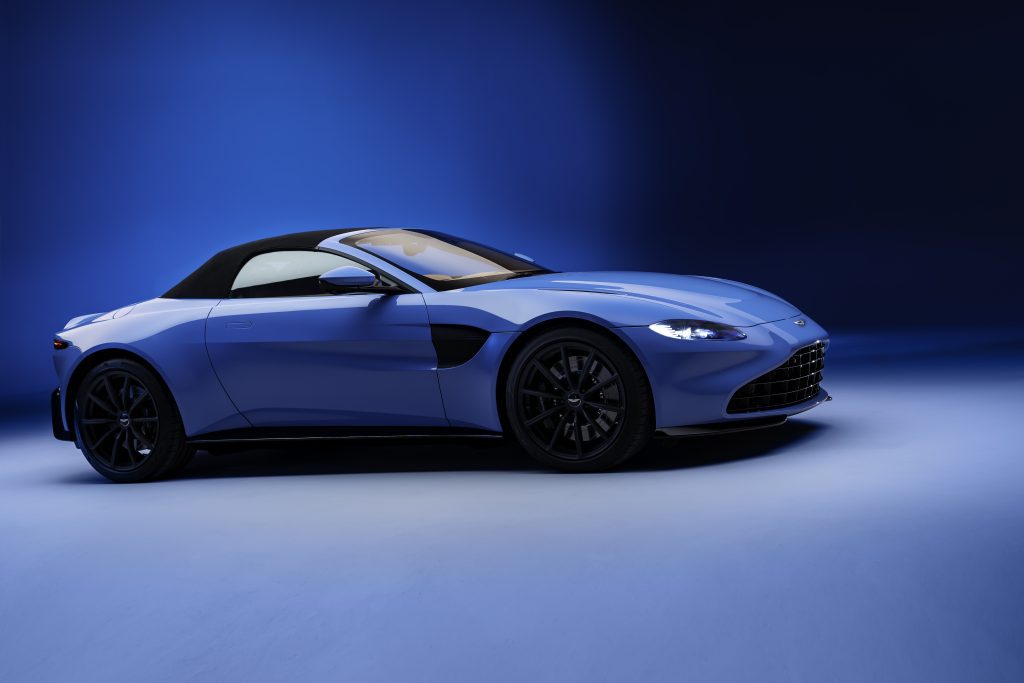 [/column]
[column size='1/2']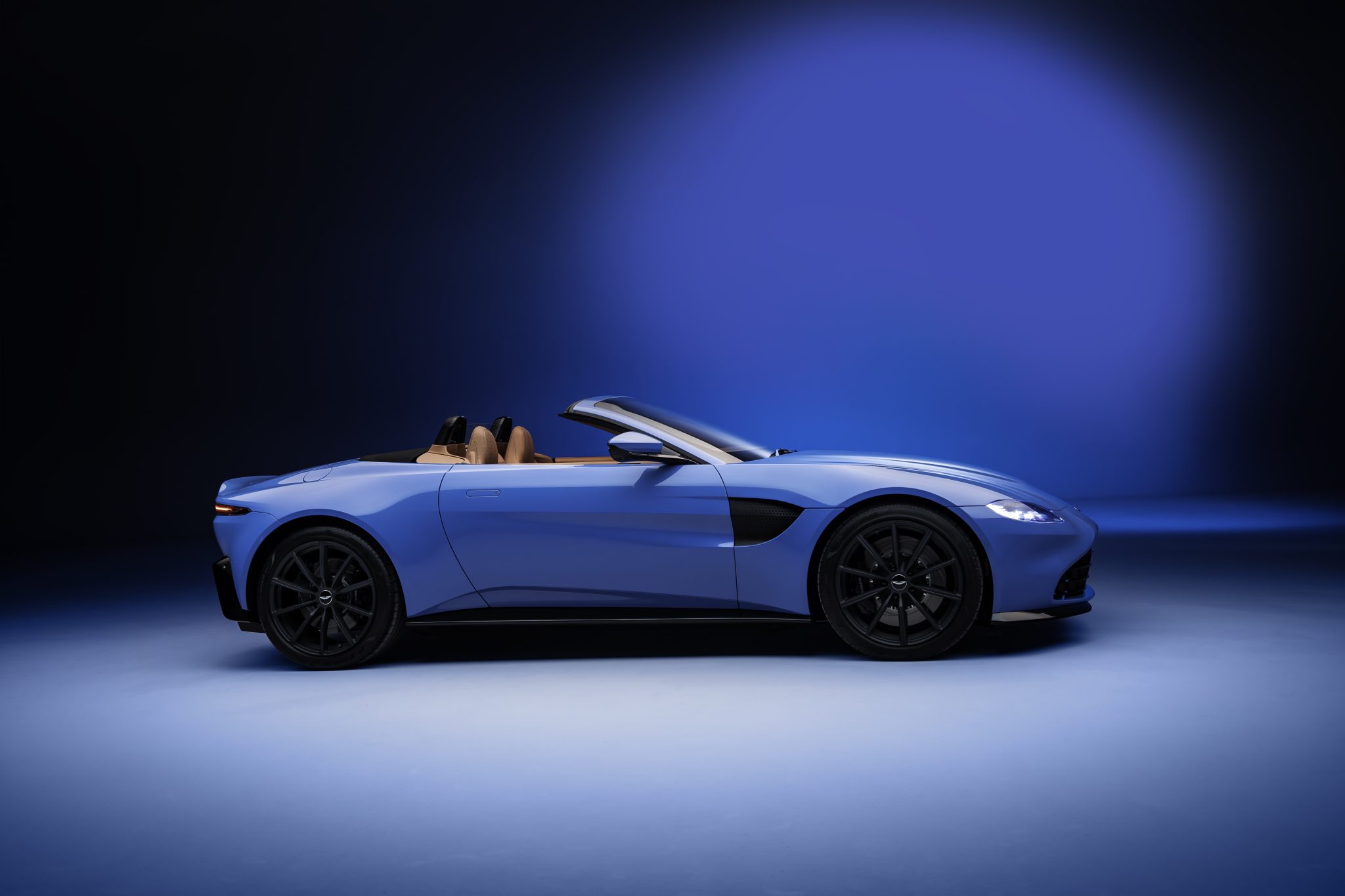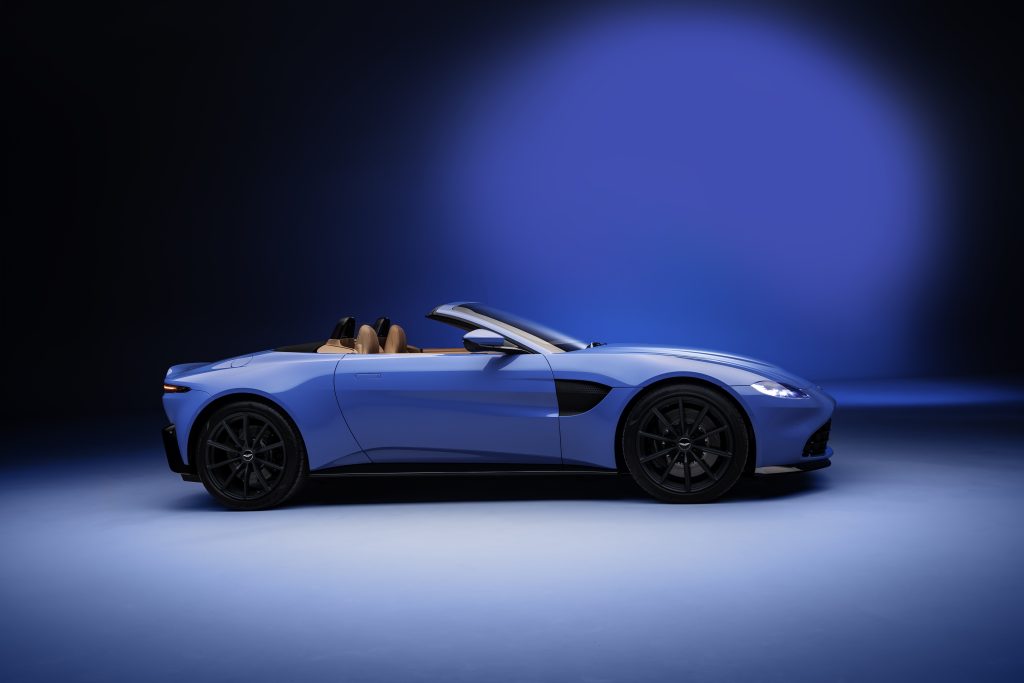 [/column]
[/row]
By removing the hydraulics as well as engineering in the Z-fold mechanism, the 2020 Roadster is able to gain some significant weight savings, making it only 132 lbs heavier than the Coupe. Of course, being an Aston Martin, the roof is fully powered, and without having to wait for the hard cover, it opens and closes in 6.8 seconds, which is the fastest roof on any convertible sold at the time of the press release.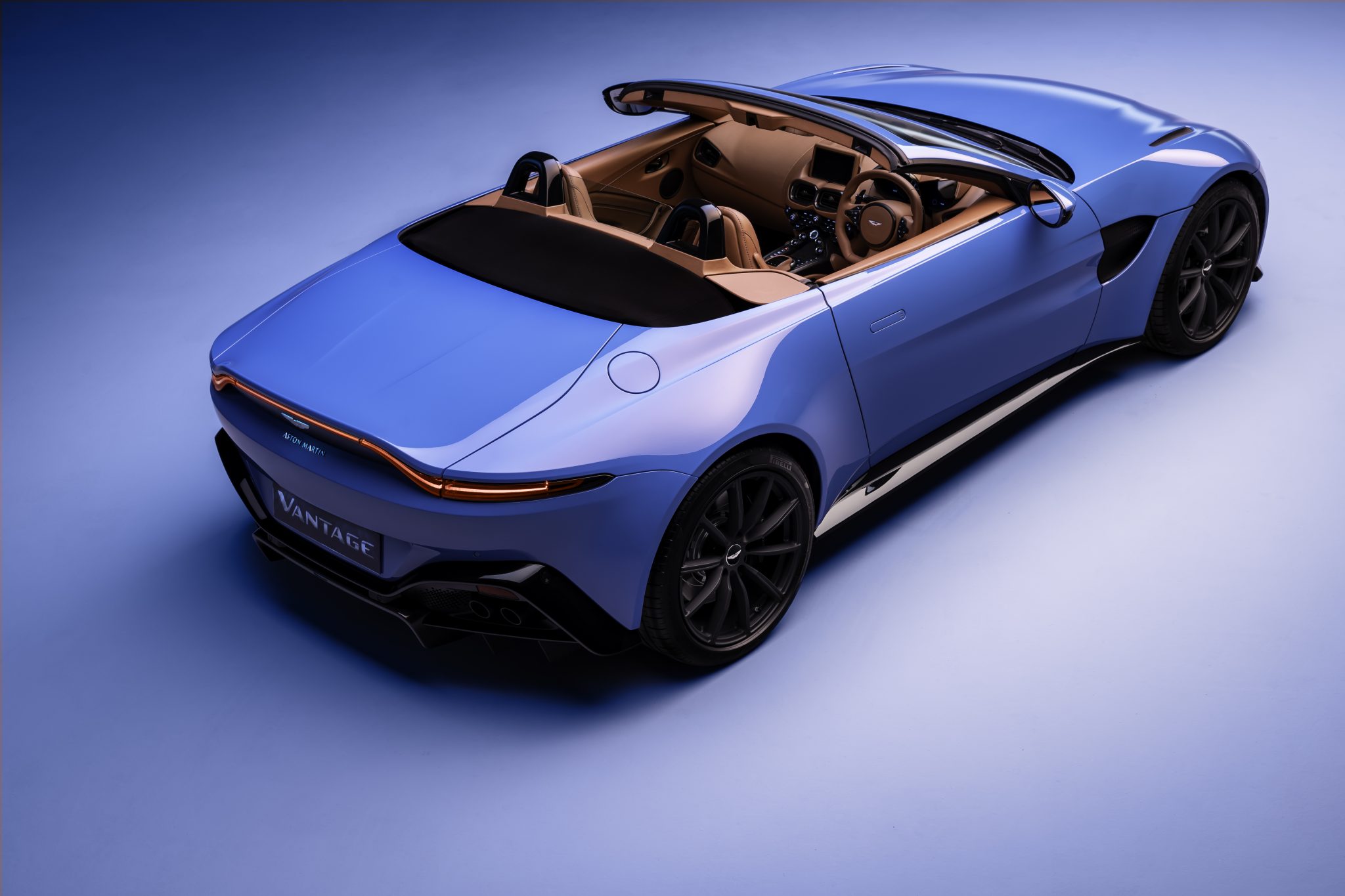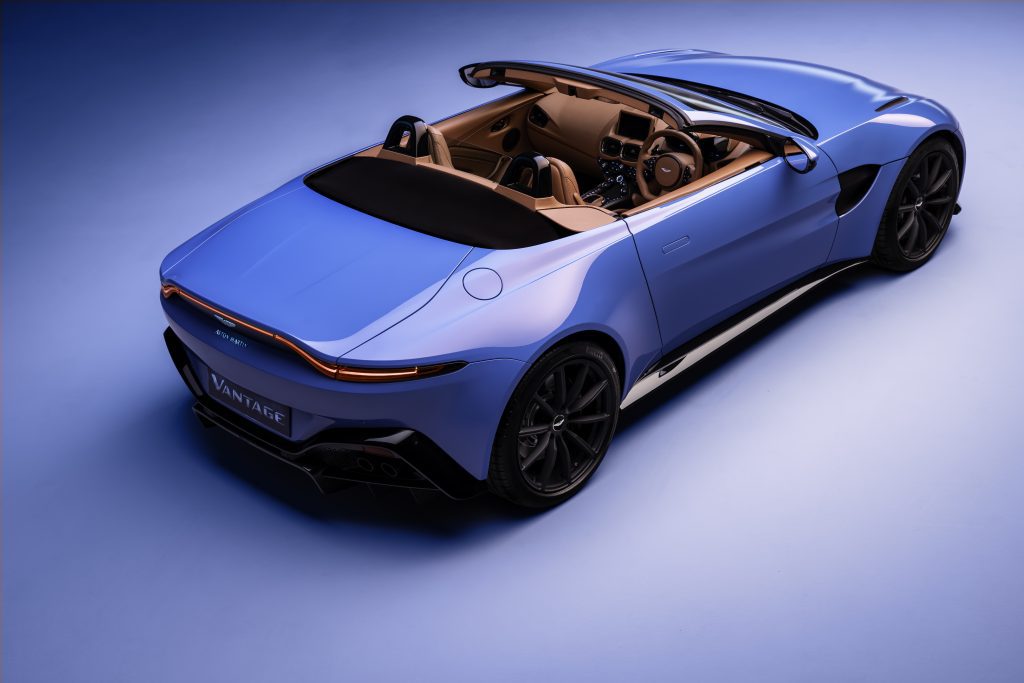 The other major comparison point is the more traditional flat horizontal slats in the front grille, against the Coupe's protruding lip grille with mesh finish. It gives the Roadster a bit more of a classical look, perfectly timed for the 70th anniversary of the Vantage model line.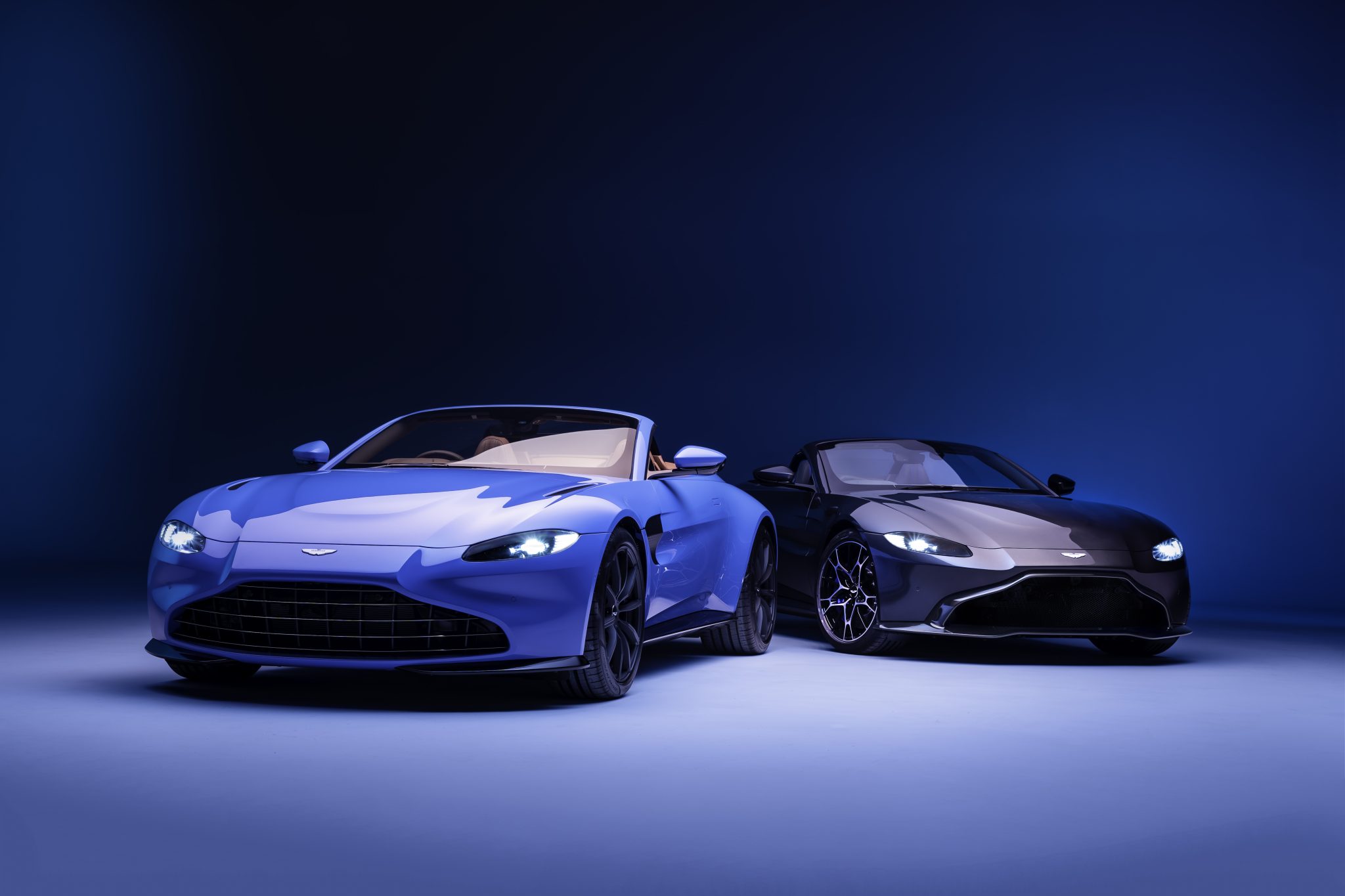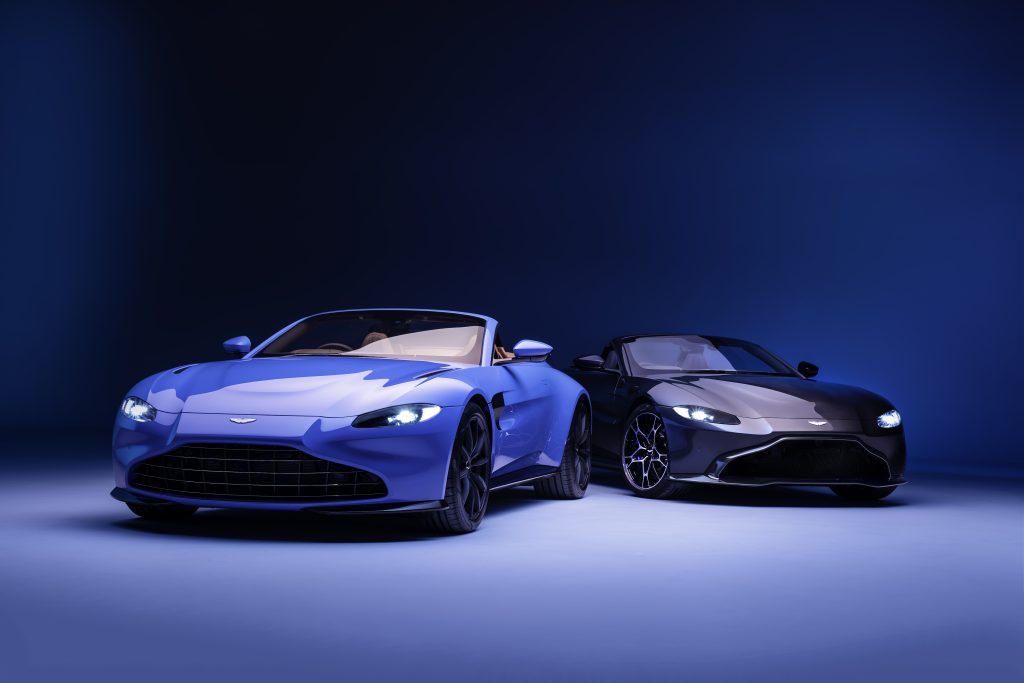 Interior fit and finish is pure Aston Martin, as expected. Large swathes of leather and pleasant touches of carbon fiber give the sensation of sports luxury, and the roof liner is soft touch cloth while the exterior is resilient, waterproof textile.
[row]
[column size='1/2']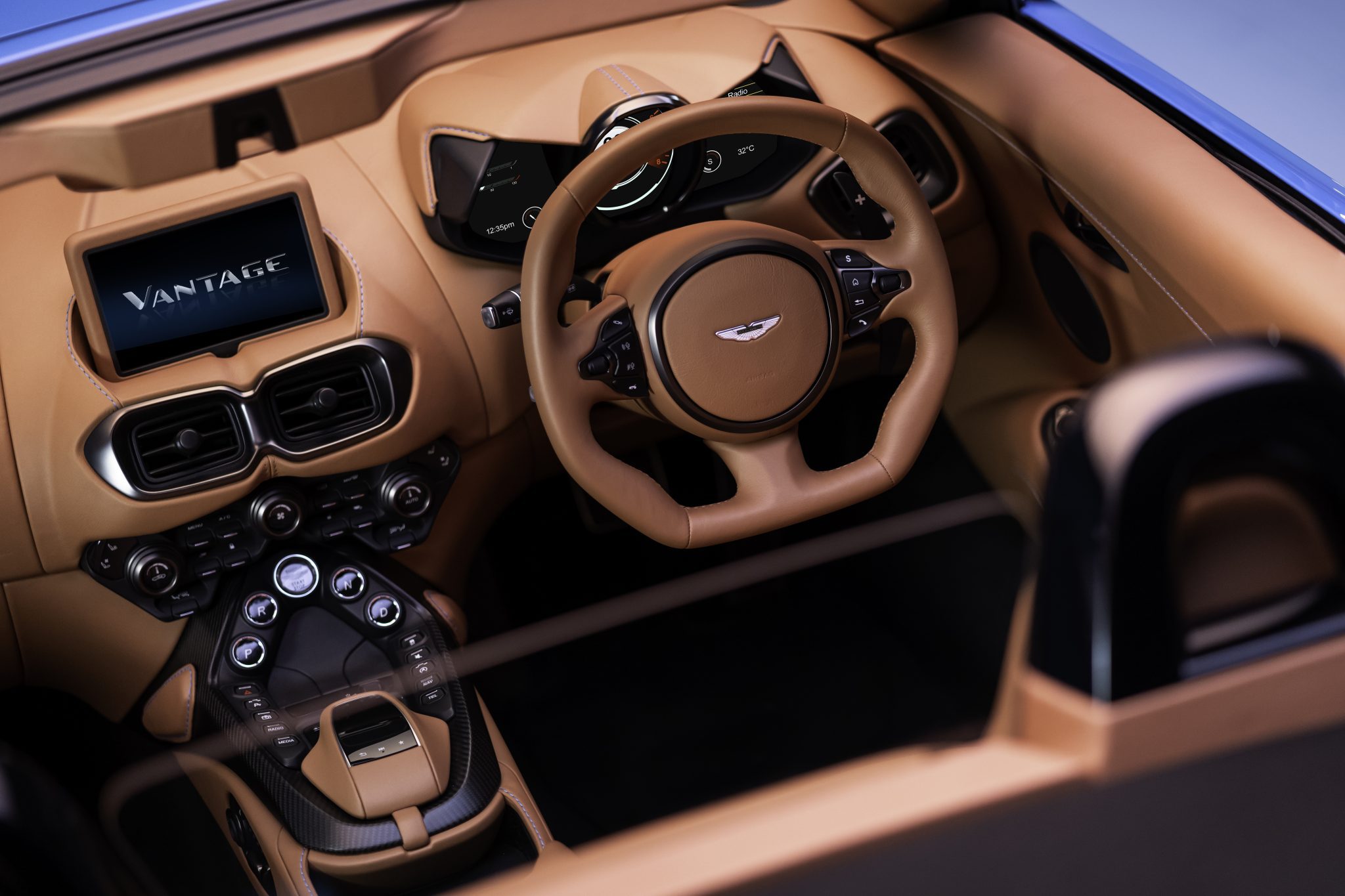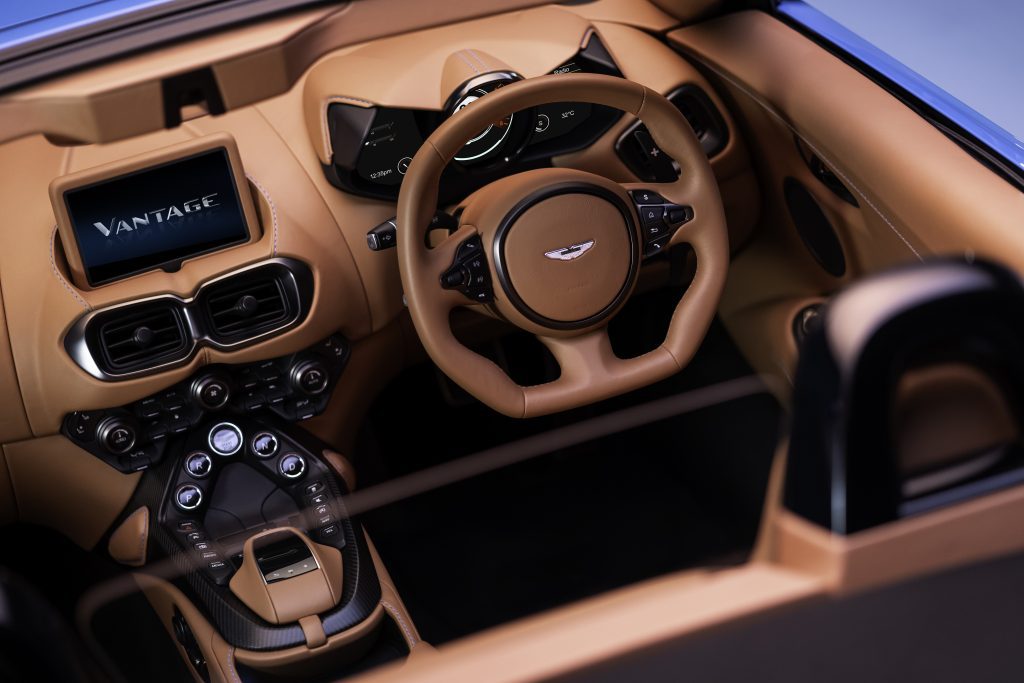 [/column]
[column size='1/2']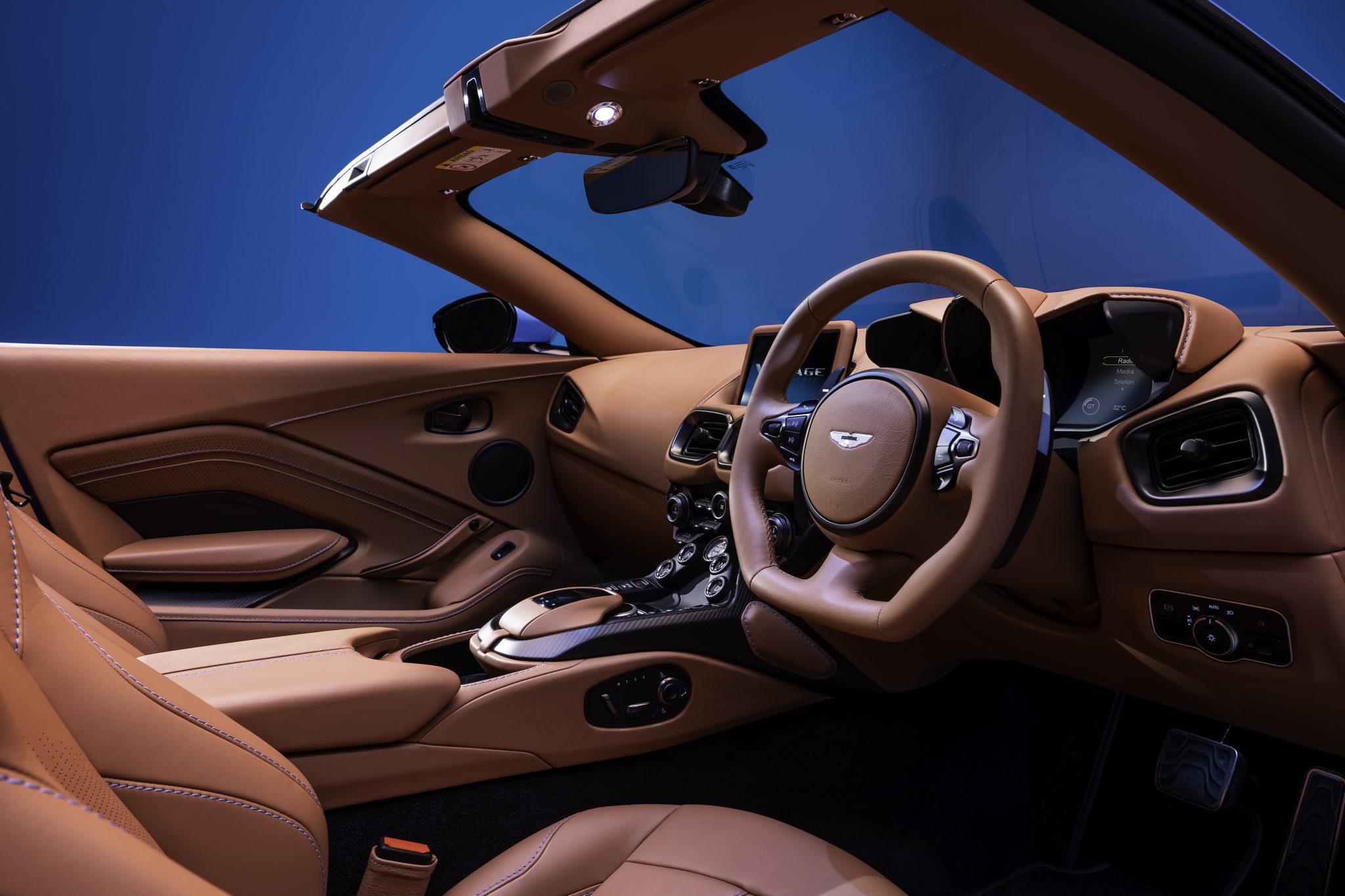 [/column]
[/row]
Both Coupe and Roadster share the same performance figures, and 60 MPH from a standing start happens in just 3.7 seconds. However, one would imagine it might sound a bit better in the Roadster with the roof down…