The Koenigsegg Jesko was unveiled at the last Geneva Motor Show to date, the 2019 edition, and this new hypercar drew a lot of attention in Switzerland when the covers came off, this was a brutal looking car in true Koenigsegg tradition, with a claimed top speed of 300 mph from what they claim is their lightest and most powerful 5.0-liter twin-turbo V8 engine yet.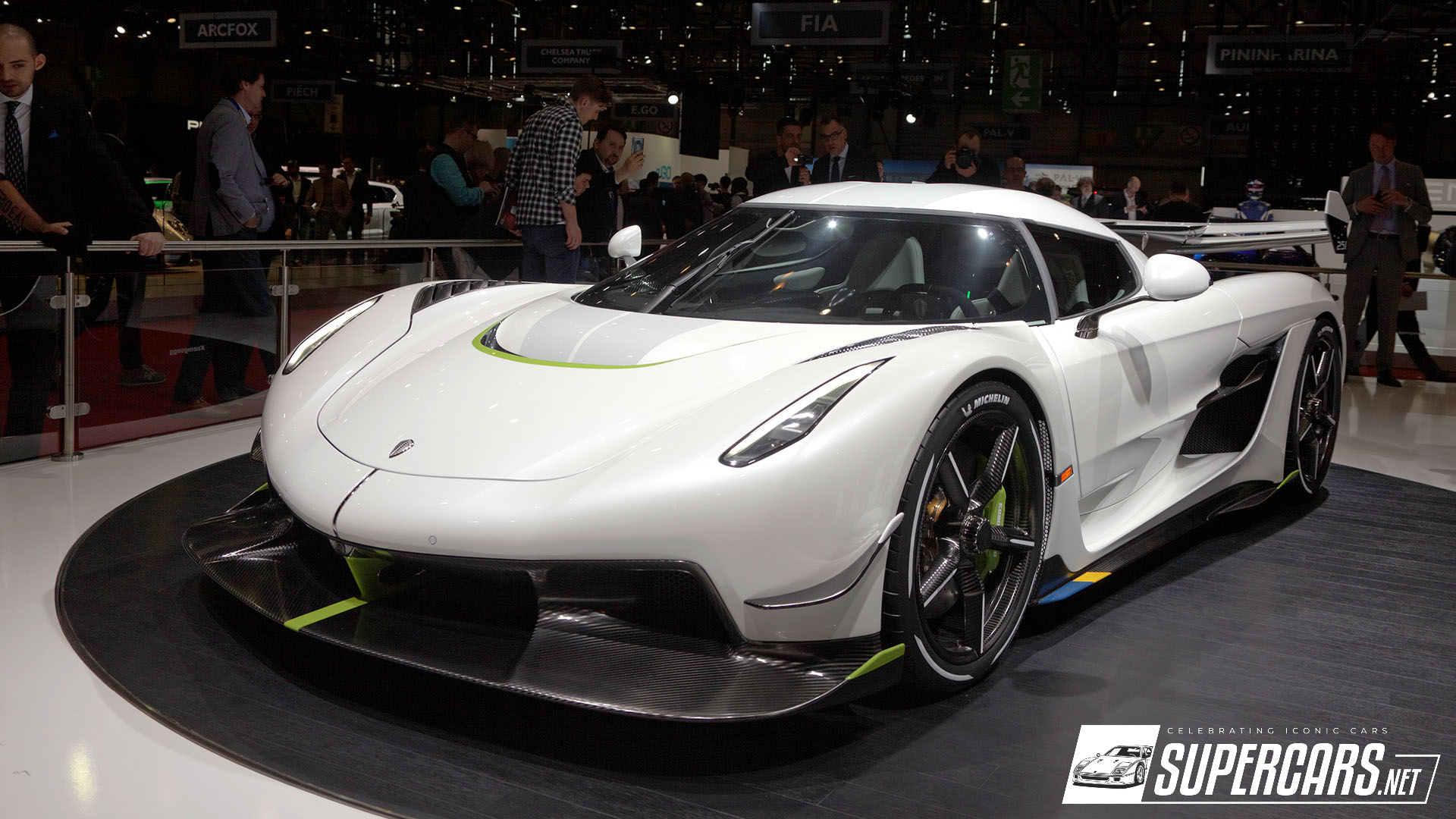 Numbers like 1,600 hp on E85 biofuel and 1,280 on regular gasoline were mentioned, a maximum torque of 1,106 lb-ft required a special 9-speed multi-clutch gearbox built in-house by Koenigsegg at 170 mp the aerodynamic design of this Jesko with that massive rear wing creates 2,200 pounds of downforce … at top speed, this number increases to more than 3,000 pounds!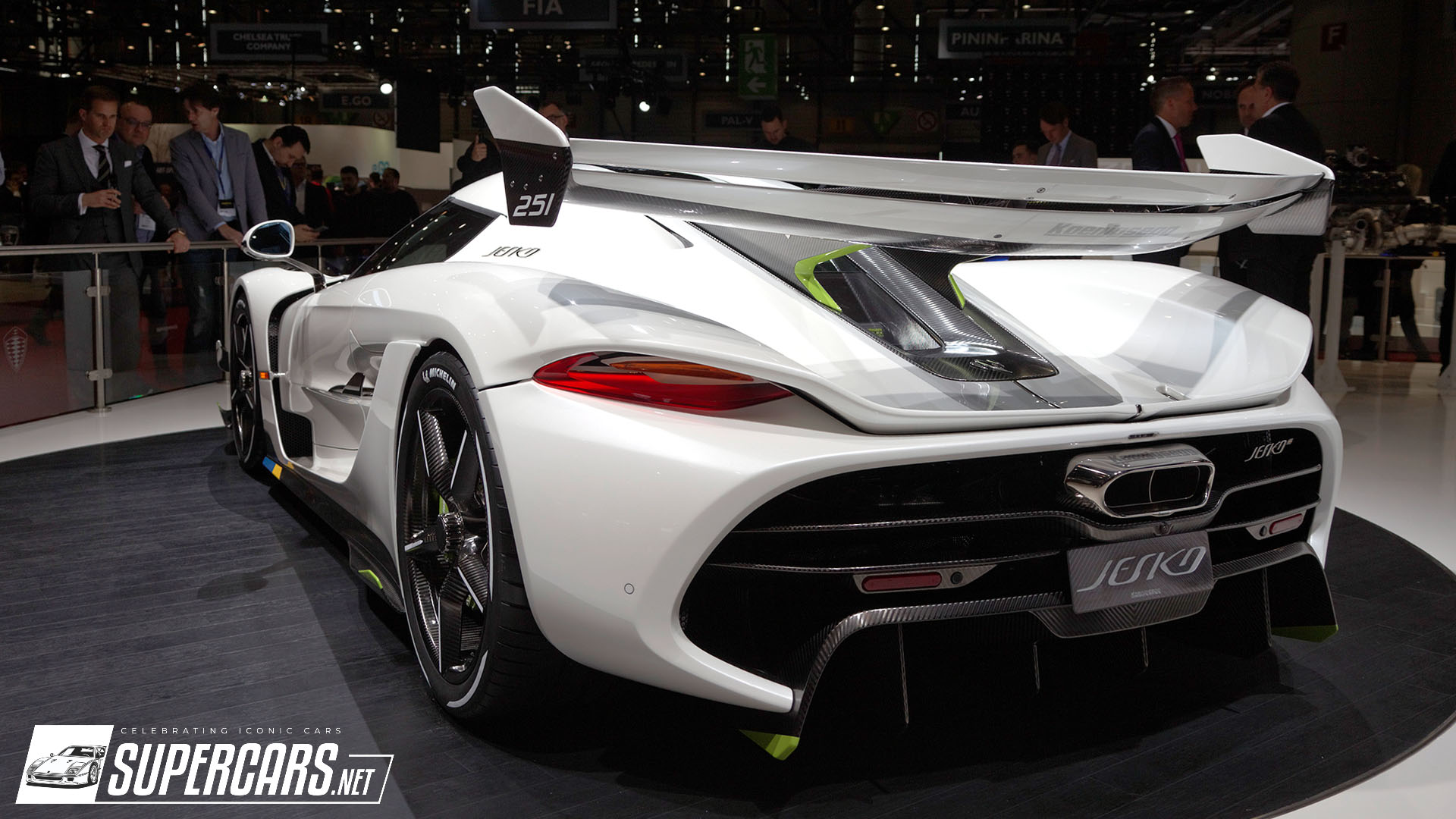 About a year later Koenigsegg unveiled something even more impressive … the Jesko Absolut, built for all-out top speed records, while the 'regular' Jesko is more track-focused with her massive front spoiler lip and imposing rear wing with double struts, the Jesko Absolut has been made as smooth as possible, with the least possible drag … a drag coefficient value of only 0.278 Cd has been achieved for a top speed in excess of 330 mph, that is 532 km/h, which would shatter any top speed record to date.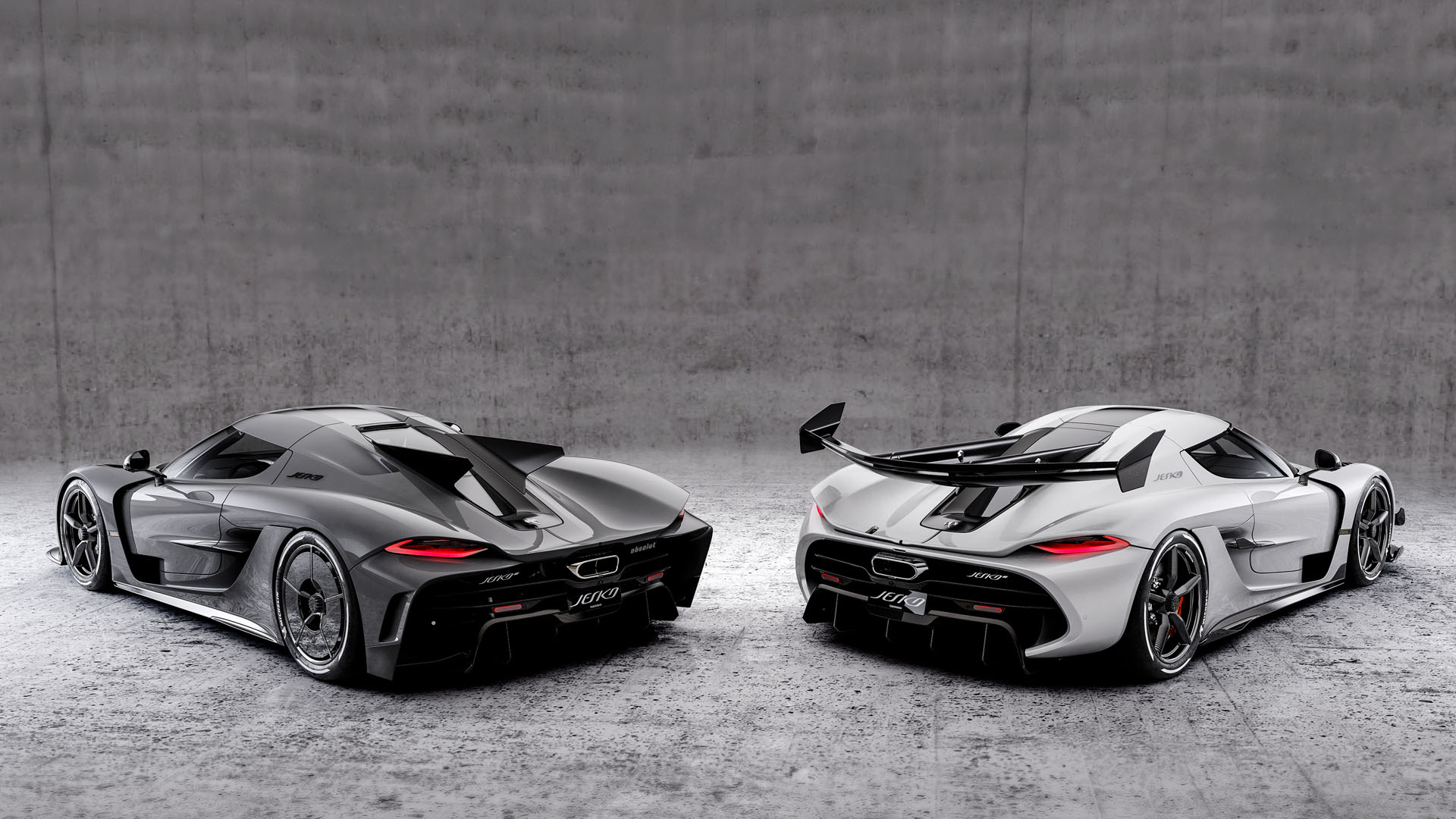 Koenigsegg limited the production for the Jesko to 125 units, priced at US$3,000,000 each with initial deliveries by the spring of 2022, customers will have the option to choose between either the Jesko or the Jesko Absolut trim, if there will be a price difference isn't mentioned in the official documentation, but I guess if you're ready to part with $3,000,000 for such an amazing car, a few $100,000 more or less don't really matter anyway.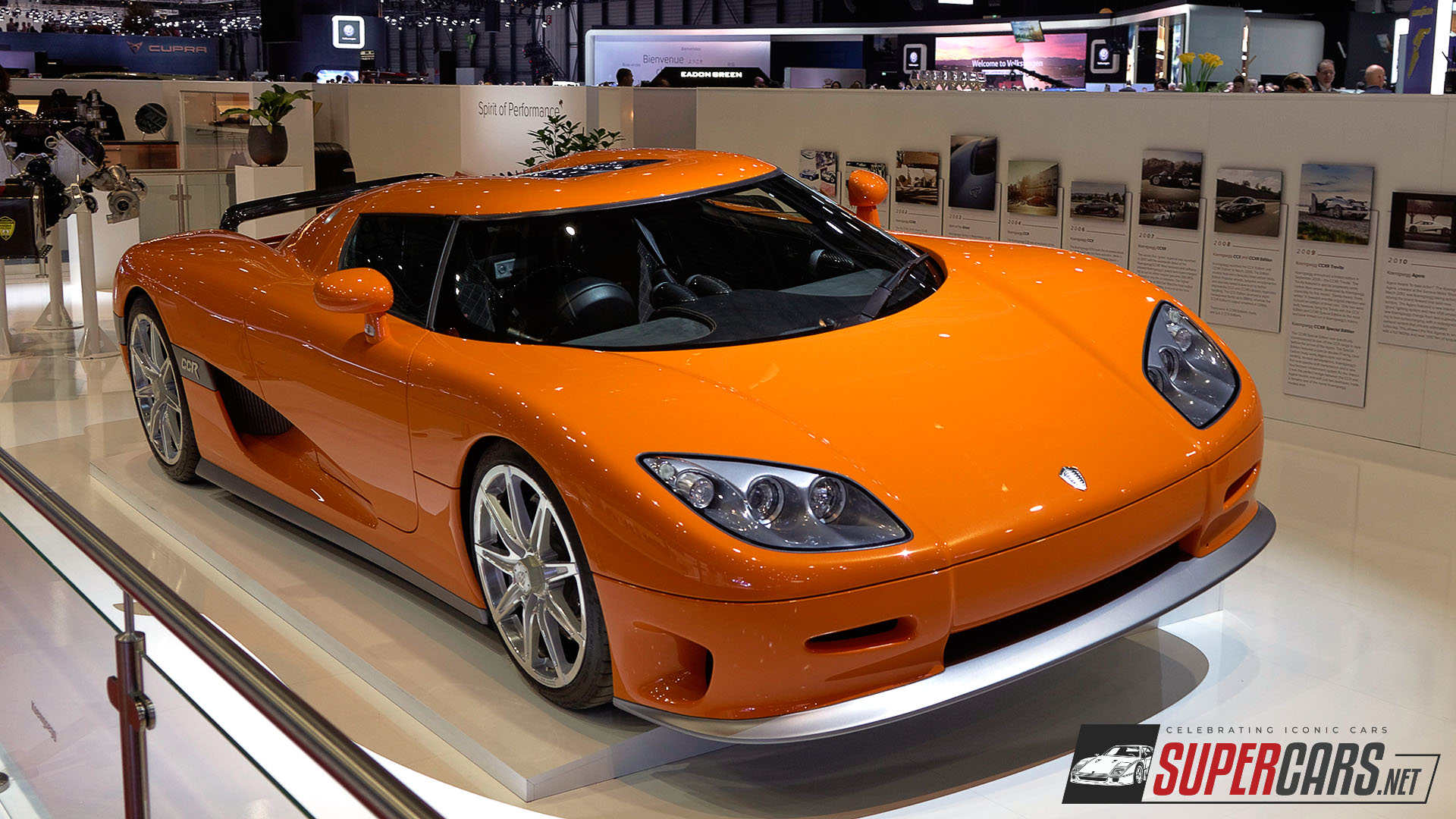 Today we have passed the design and prototype stage for the Koenigsegg Jesko as their first pre-series production car comes off the assembly line … and she is stunning, to say the least, finished in Tang Orange Pearl with silver and carbon-fiber accents, this specific pre-production Jesko is an homage to original Koenigsegg CCR color … a testament to how Christian von Koenigsegg brings the past into the future of his company.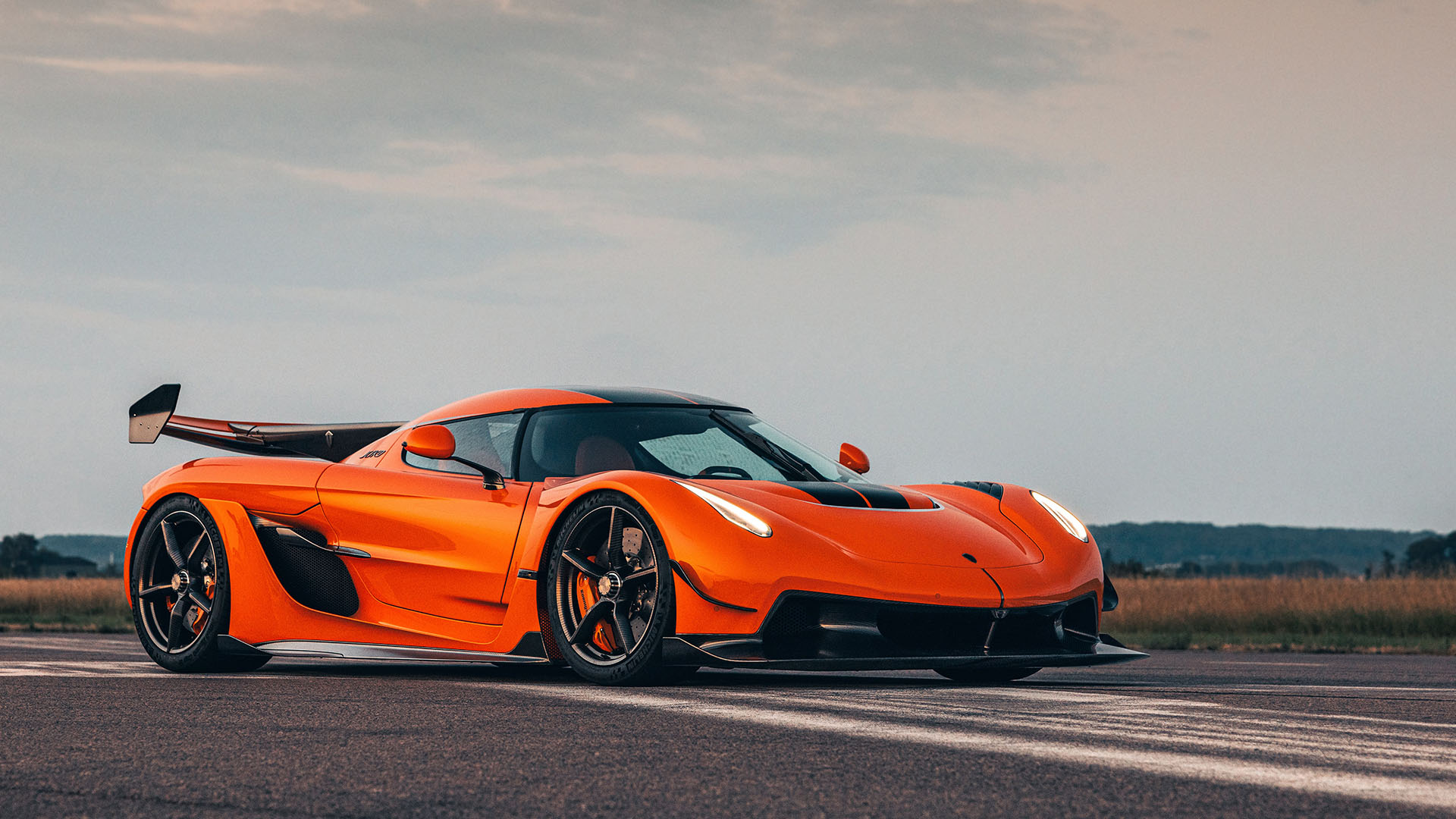 If you look at the amazing cars made by Koenigsegg it might be hard to imagine this hypercar company was founded only 27 years ago, Christian von Koenigsegg started Koenigsegg Automotive AB in 1994 and quickly became a world leader in engineering and manufacturing of extreme performance hypercars, based in Ängelholm in the south of Sweden, Koenigsegg now holds about 400 employees, and they are still expanding as we speak.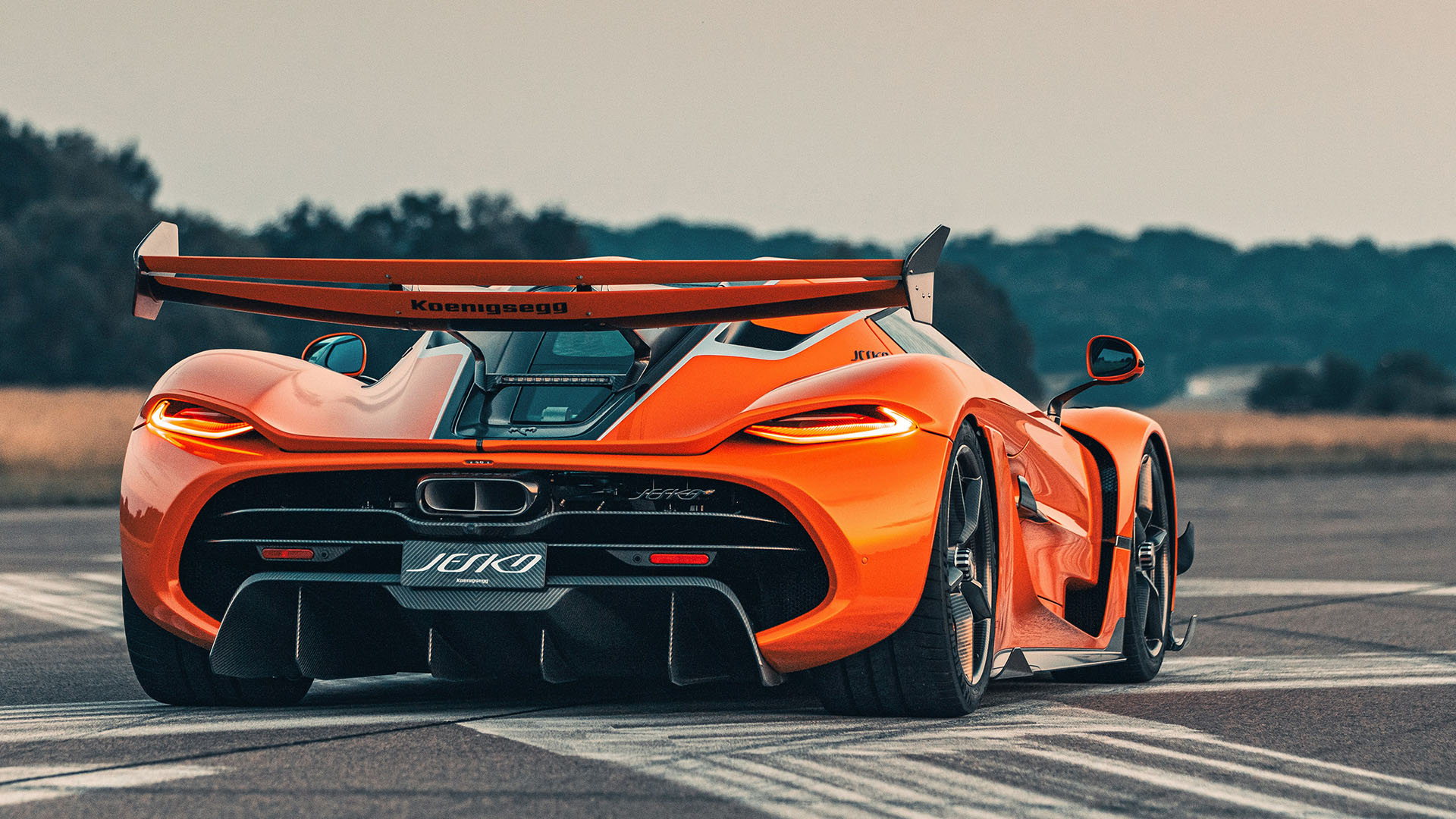 CEO and Founder Christian von Koenigsegg states: "We are very excited to showcase this pre-series Jesko in conjunction with the start of production of the 125 Jesko and Jesko Absolut customer cars. As part of our gradual expansion, the Jesko's pre-assembly begins at an extended 10,000 square meter facility"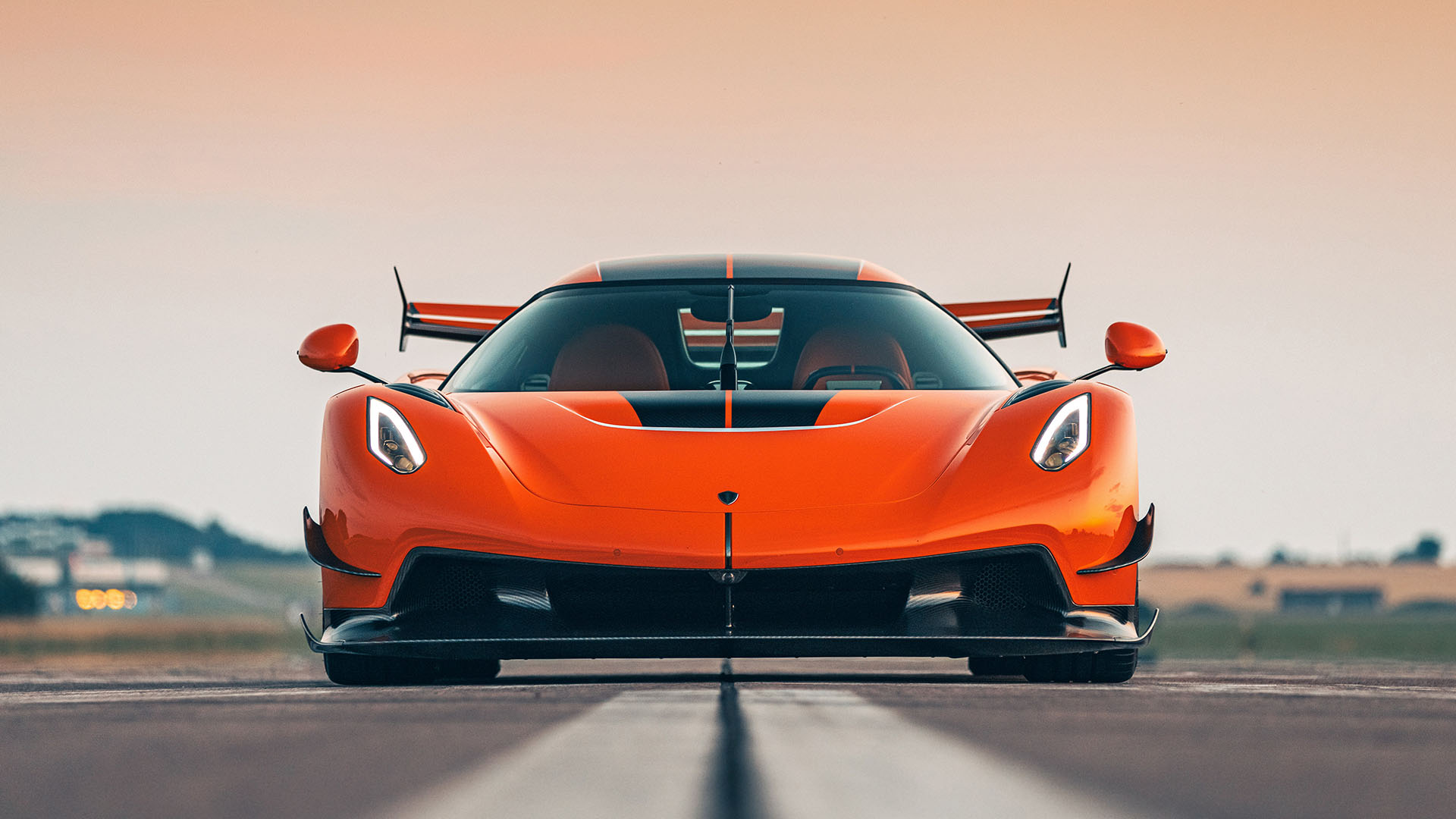 To be honest, I wasn't really blown away by the white Koenigsegg Jesko at the 2019 GIMS in Switzerland, I was fortunate enough to be there at the press conference when Christian von Koenigsegg unveiled the car, and while the aero is extremely wild, the white and green just didn't work for me, but seeing this Jesko in bright orange changes everything, especially with the orange interior now looking so much better than the plain-looking black upholstery inside the Geneva show car.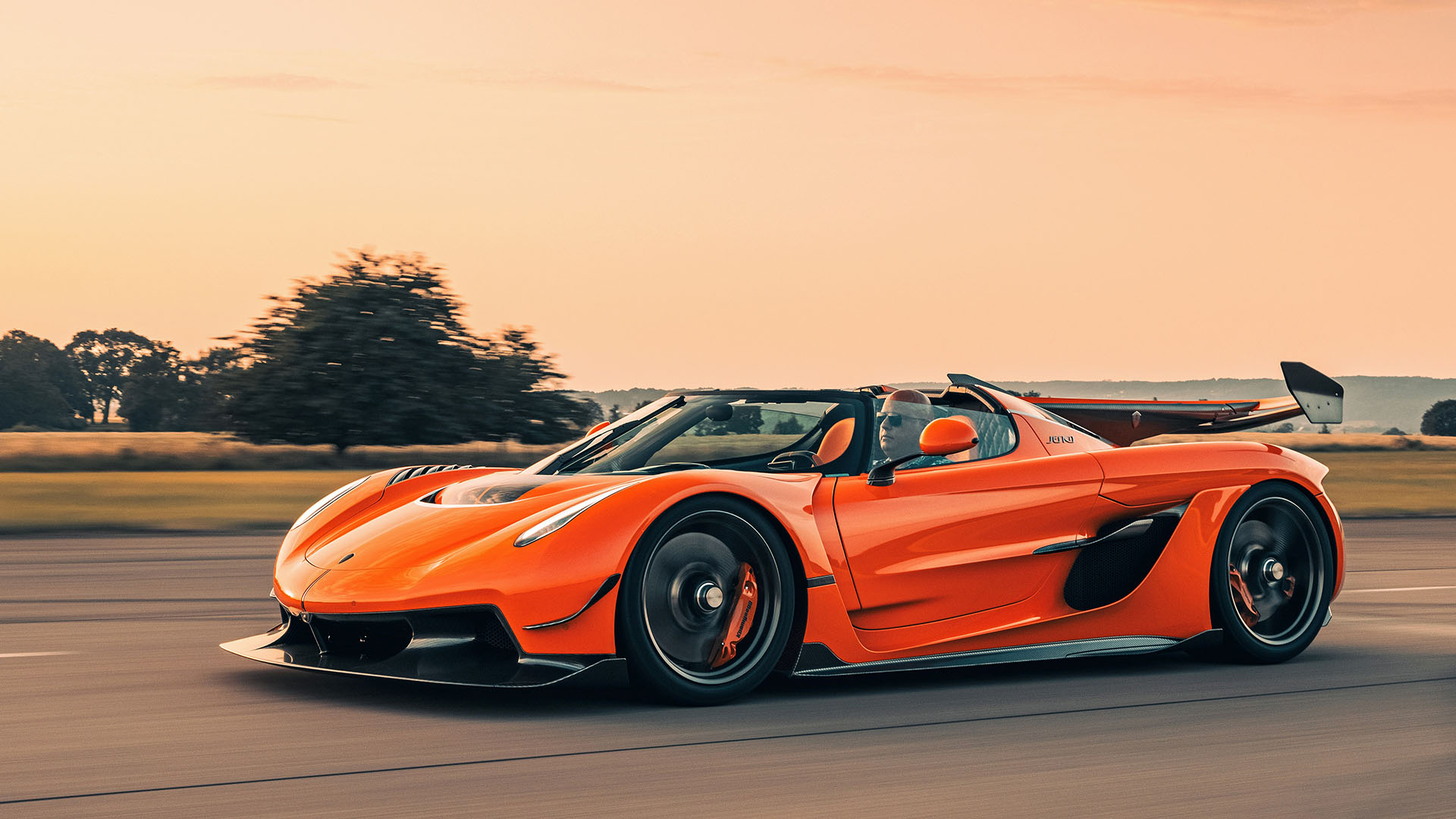 Koenigsegg is getting ready to start production of the 125 Jesko and Jesko Absolut customer cars, after almost three years of prototype, testing, redesigning, and preparing for production, and judging from the photos of this bright orange production prototype, there isn't too much different in terms of overall look compared to the 2019 Geneva show car, and I absolutely love the fact you can still take the top off and drive the Jesko as a convertible … I'm sorry, I like open-top cars, even if they can go over 300 mph.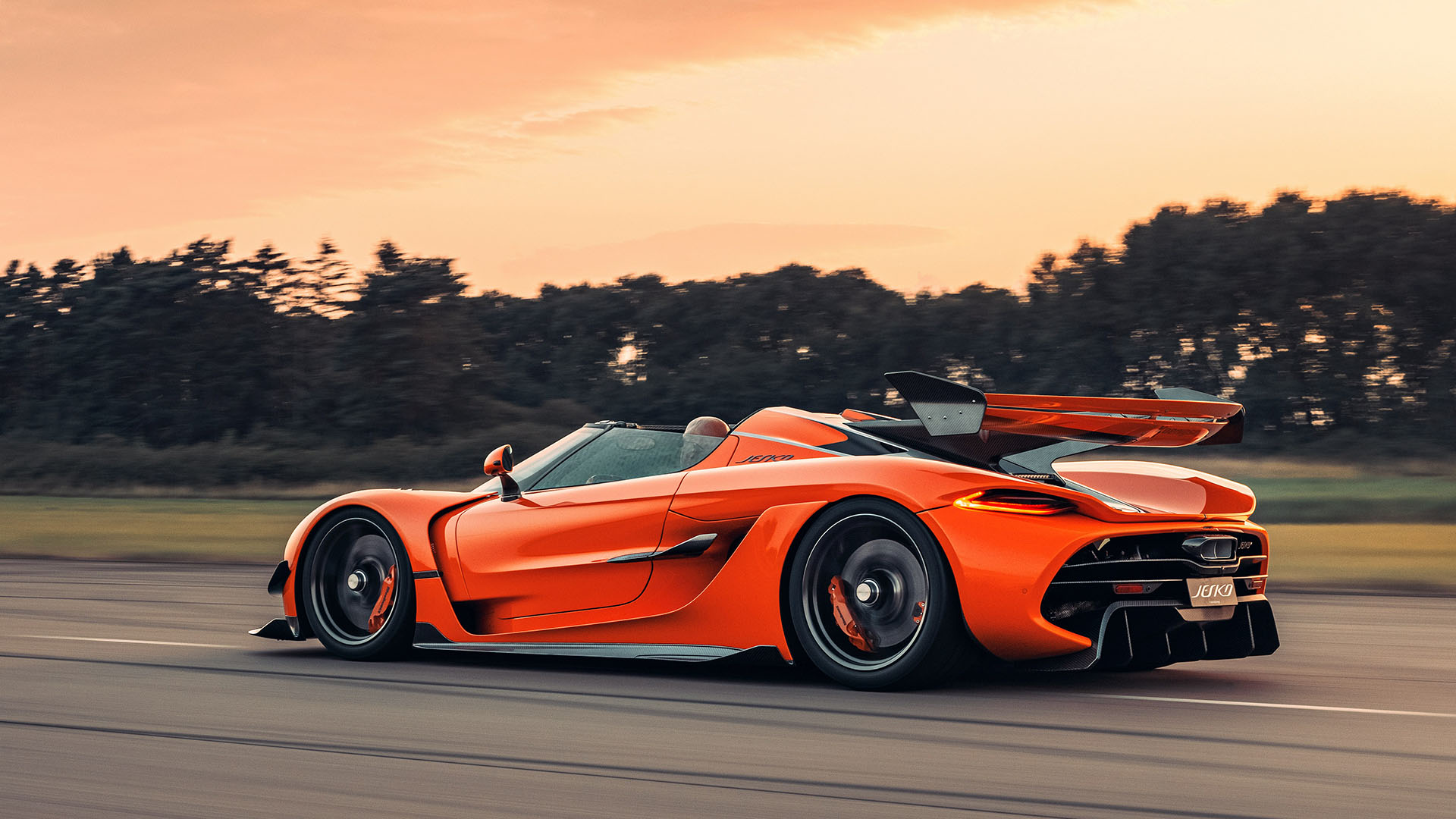 During final shakedown testing, which Koenigsegg does at very high speeds mind you, it became clear this hypercar handles like no other, thanks to an active triplex damper added to the front suspension, active aerodynamics (that massive rear wing moves!), Michelin tires that have been developed specifically for the Jesko, and the Koenigsegg bespoke Electronic Stability system.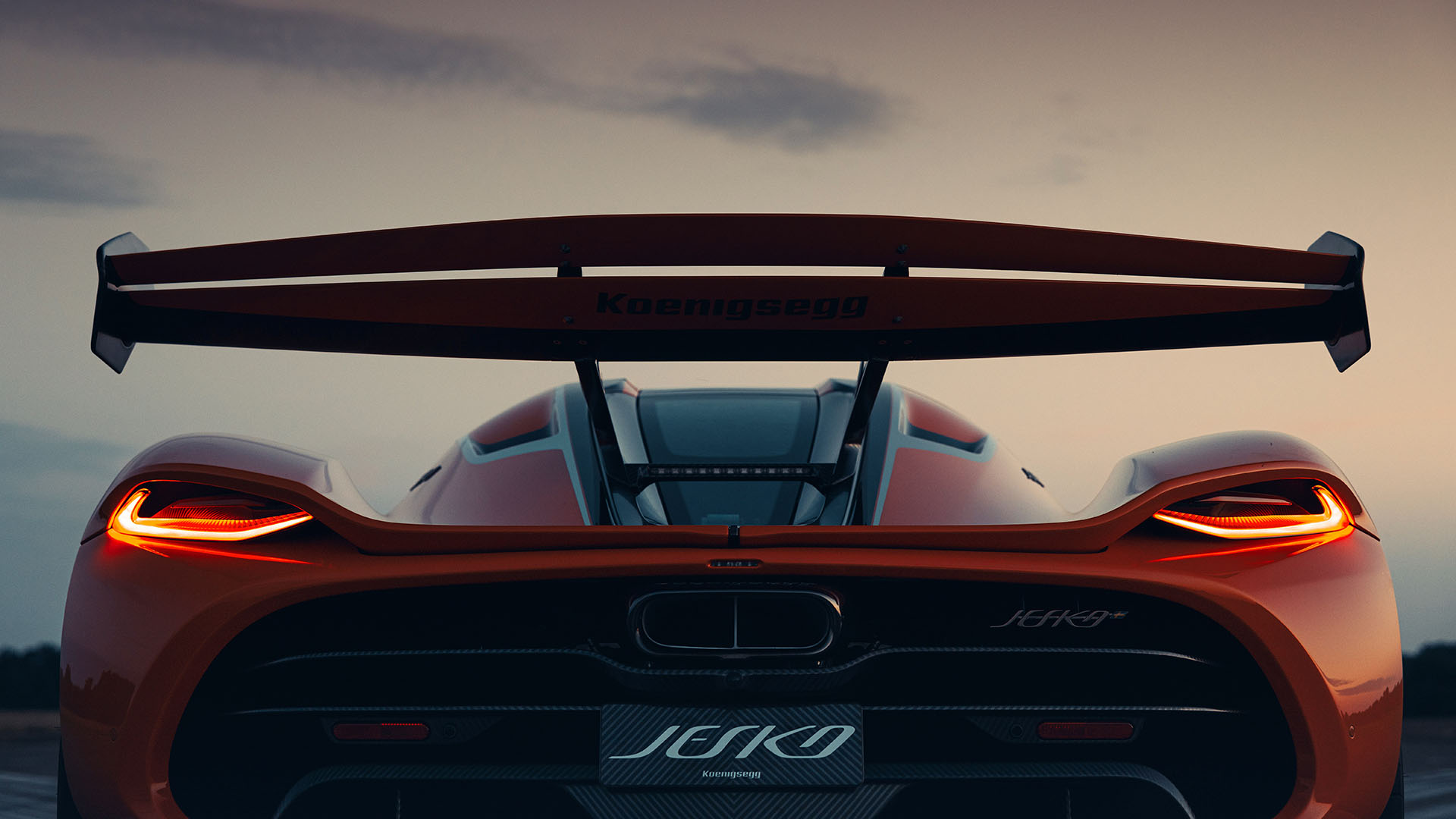 An evolution in DCT, Dual Clutch transmissions, that is yet unseen since its development is the new LST, or Koenigsegg own patented Light Speed Transmission that offers seamless gear shifts, both upshifting and downshifting, a gear change is as fast as the speed of light according to Christian von Koenigsegg, this 'world's fastest transmission' consists of nine forward gears and seven wet, multidisc clutches in a compact, ultra-light package.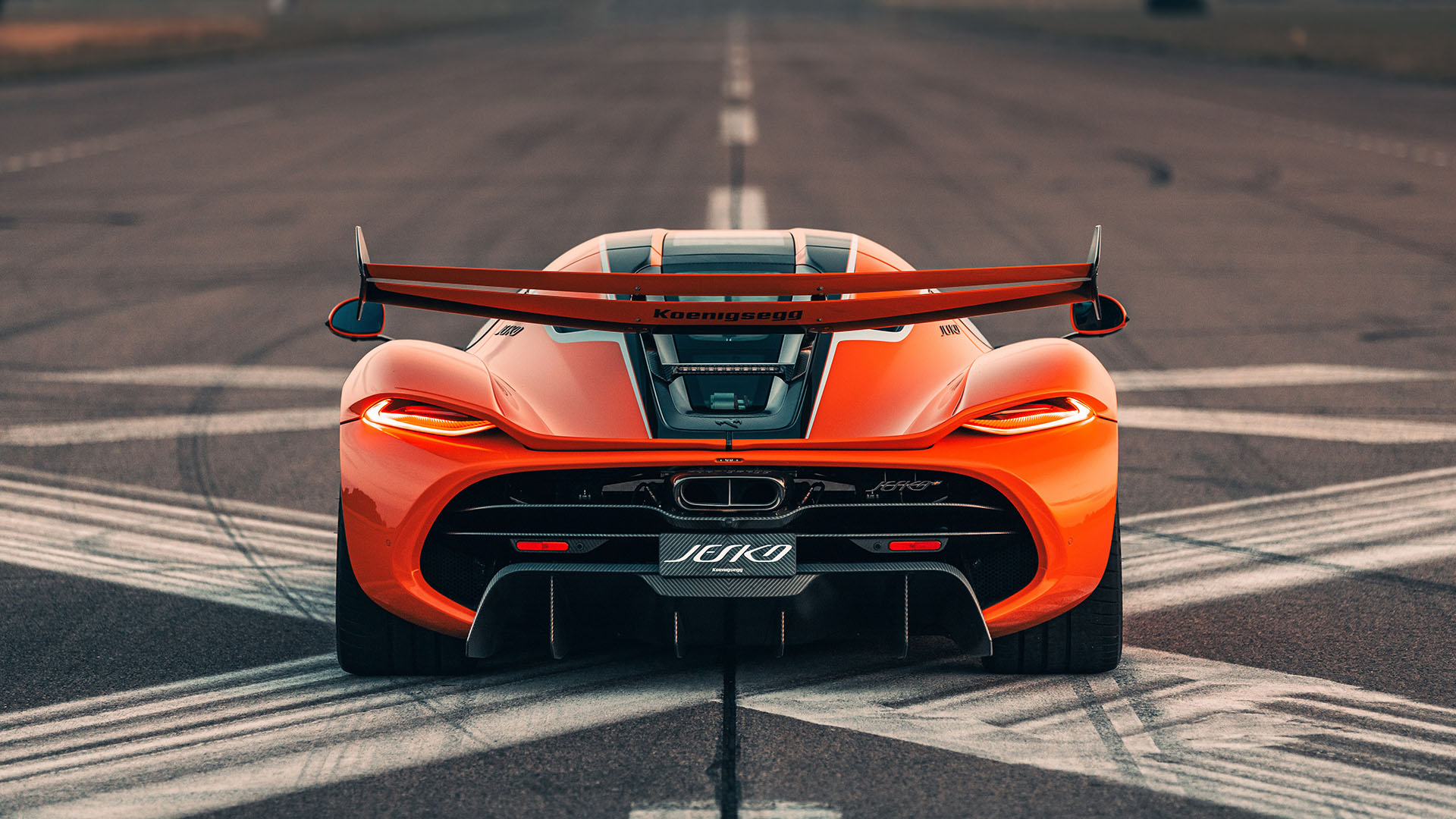 Jesko prototype driver Markus Lundh: "The Jesko feels very natural to drive. Because of its seamless shifting, whether up or down, everything just happens much faster. There are no delays, it is very responsive and behaves exactly the way you want it to. For a car of its size and power, it is very agile in the way it reacts to steering and does not spin out even with sudden movements at full throttle"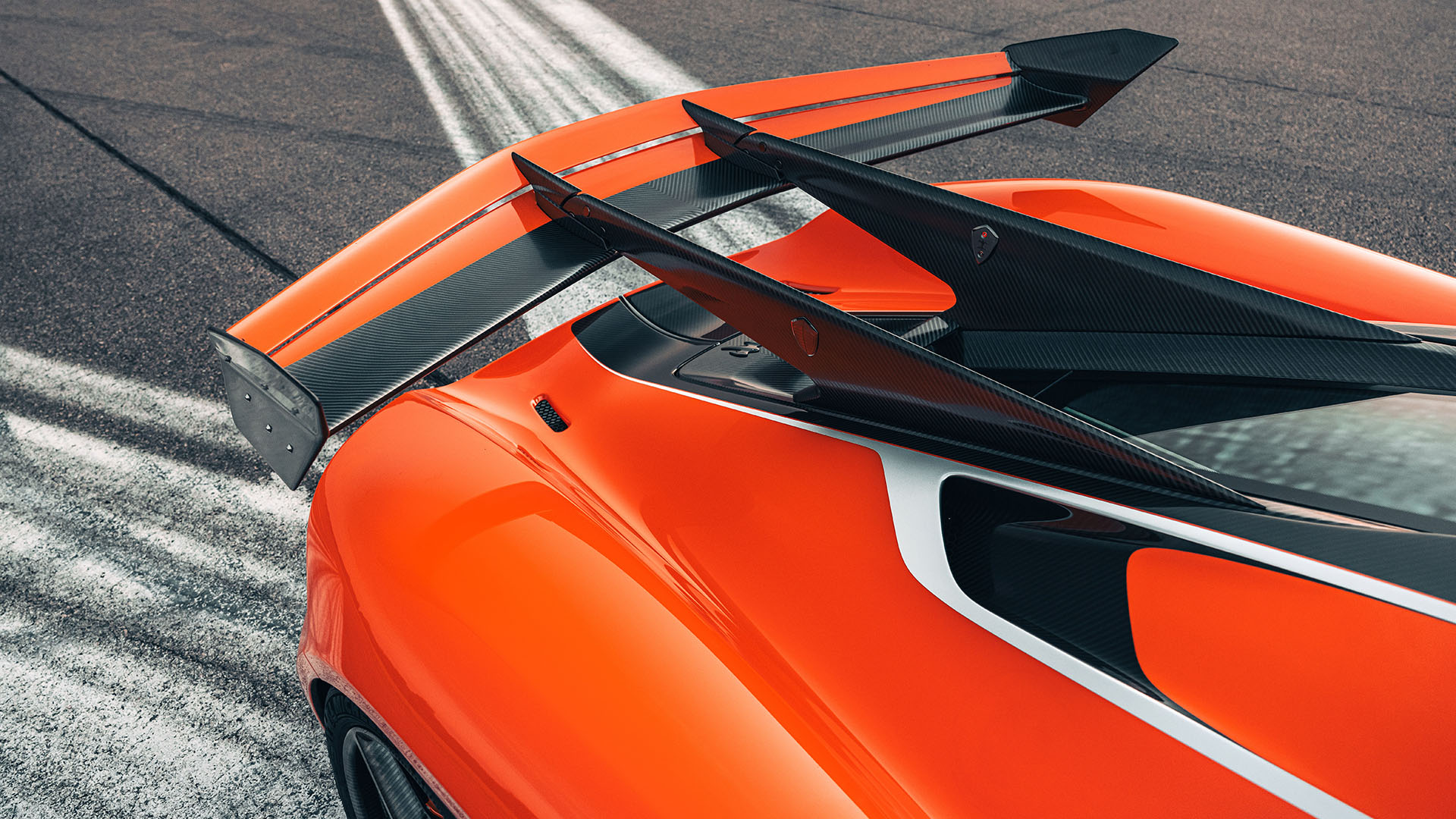 The Koenigsegg Jesko will come with 'Autoskin', first seen on their Regera, at the touch of a button on the remote control, miniaturized hydraulics initially designed to operate aerodynamic systems will engage to open the car's doors and hoods, for a true touchless entry, but more importantly, it looks amazing at a car event too.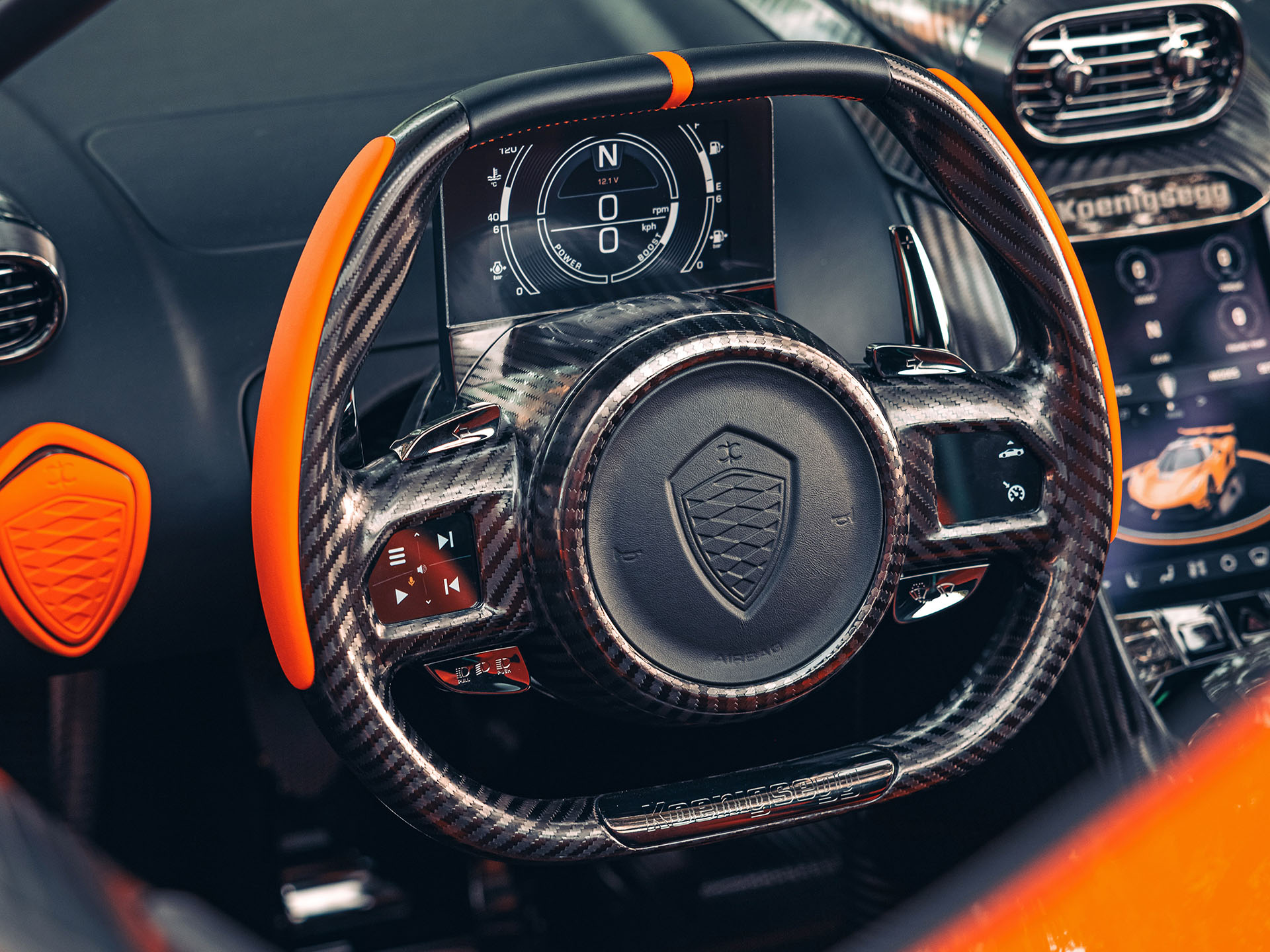 A redesign of Koenigsegg's very special, signature dihedral synchro-helix door hinge now allows opening slightly outwards and upwards compared to the Regera, unveiling a truly mesmerizing interior in leather, Alcantara, carbon fiber, aluminum, and even glass. The SmartCluster display behind the steering wheel actually rotates when the driver takes a turn, while two SmartWheel touchscreens embedded into the actual steering wheel make several features accessible with just a touch or a swipe.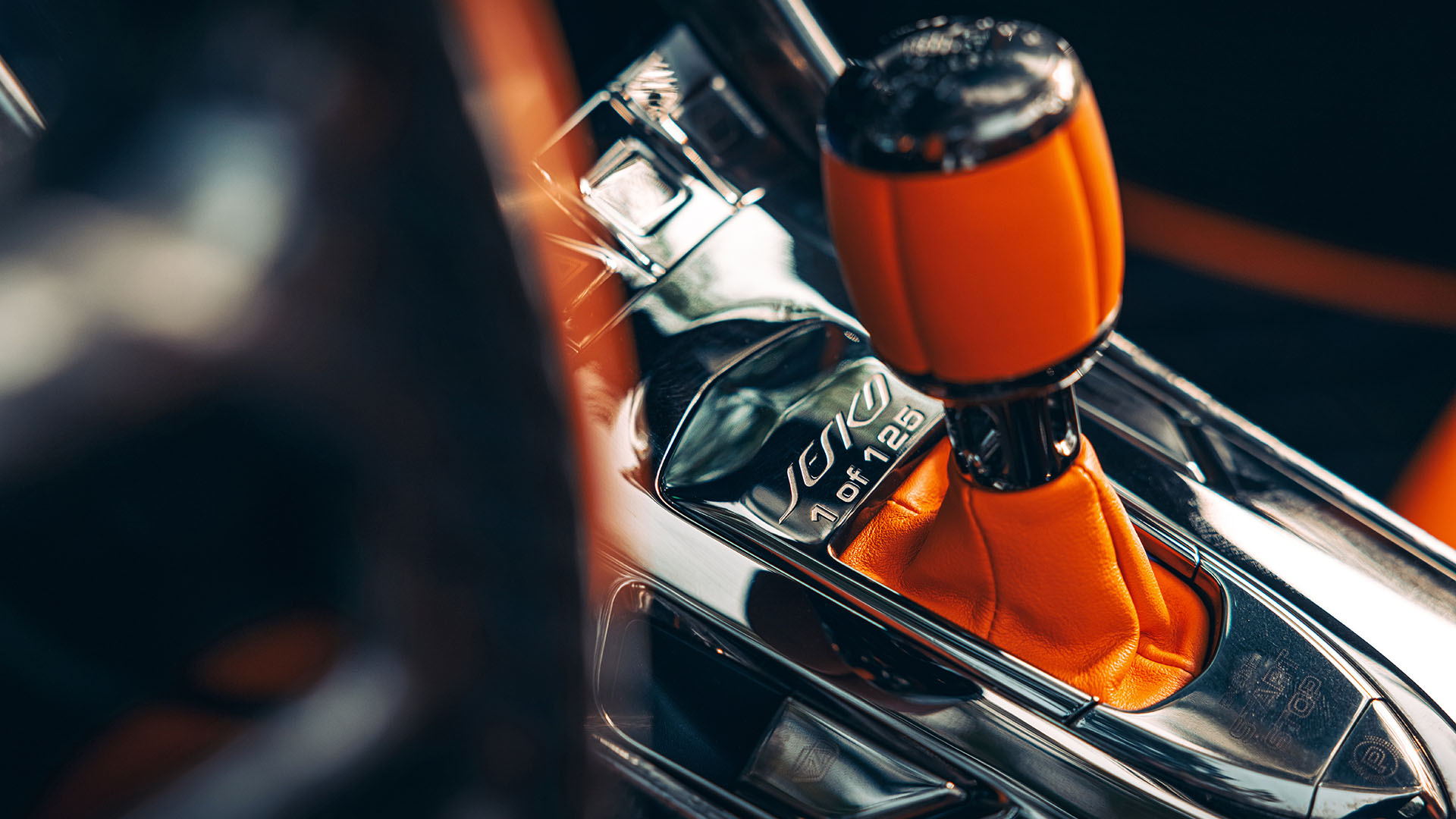 Controls for seat position and heating are available via the SmartCenter touchscreen. Drivers can find the perfect driving position by matching their carbon fiber seat position with the fully adjustable steering column and pedal box, and whit that amazing von Koenigsegg shield adorned key that can be fitted onto its very own indent on the dashboard, the interior just looks so luxurious and sporty at the same time … this isn't some Sparton, uncomfortable supercar, but more of an ultra-fast Grand Touring version of a hypercar.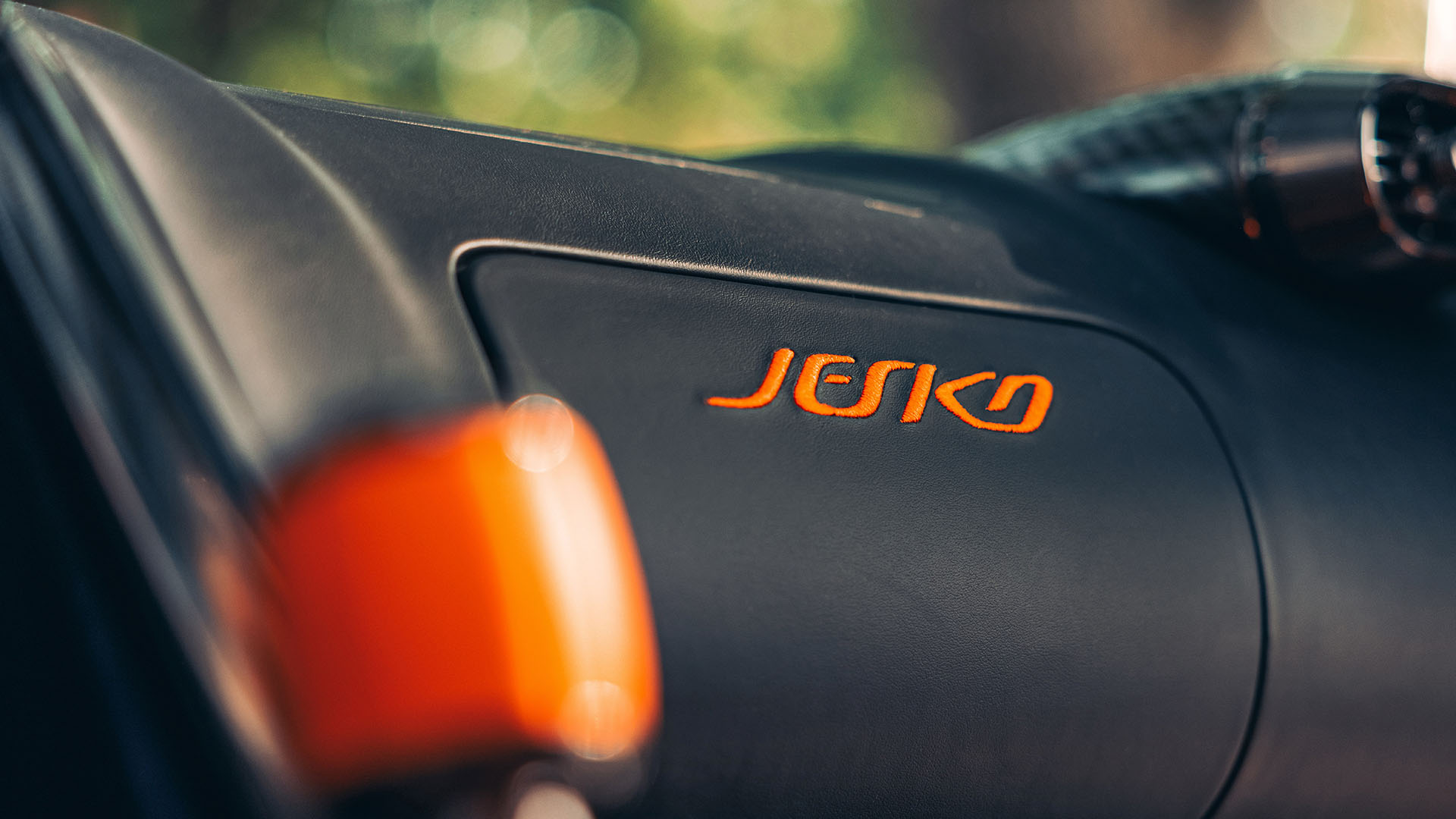 As already mentioned, the first of these $3,000,000 hypercars 'Made in Sweden' will be delivered to their fortunate customers by the spring of 2022, I'm really curious as to what special color combination we'll be seeing on the Koenigsegg Jesko, and just how the split between Jesko and Jesko Absolut will be … will more customers opt for the brutal race-track, LeMans style of the Jesko, or will the Jesko Absolut with her sleeker lines and higher top speed be more popular?
And what about this … will the Koenigsegg Jesko beat the 282.9 mph top speed record of the SSC TUATARA? On paper the Jesko Absolut should be capable of going well over 300 mph, Koenigsegg even mentioned 330 mph for the Jesko Absolut, but what will be the top speed in a real-life environment, on the road, going in two opposite directions … what will the average top speed of the Koenigsegg Jesko Absolut be in that case … only time will tell …