RM Sotheby's will be auctioning a beautifully specified example of Ferrari's landmark supercar: a 2003 Ferrari Enzo.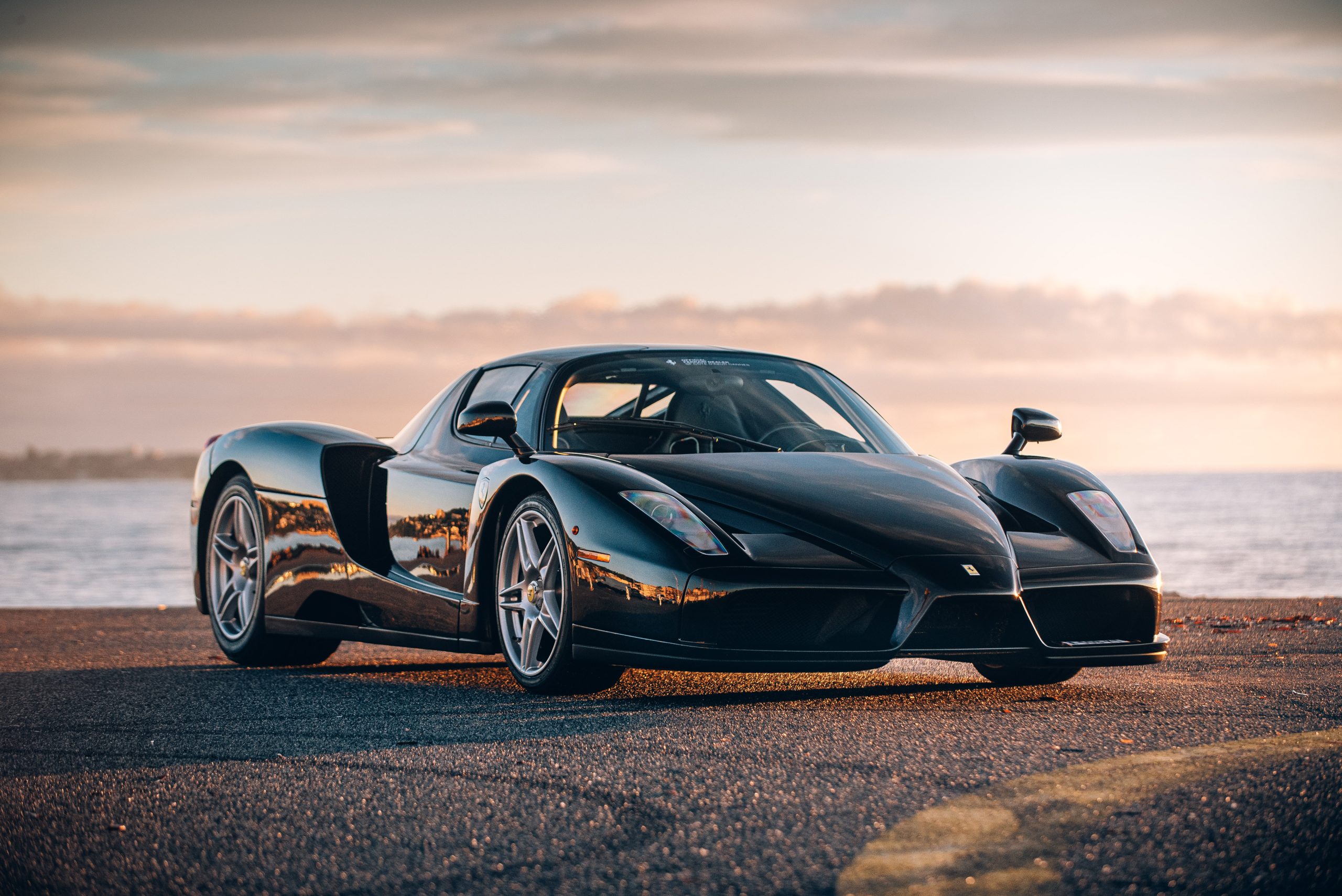 Named in honor of the company's' founder, the Enzo is one of a limited series of road cars including the 288GTO, F40 and F50. These cars represent Ferrari's continuing desire to produce the most exclusive and technologically advanced road car.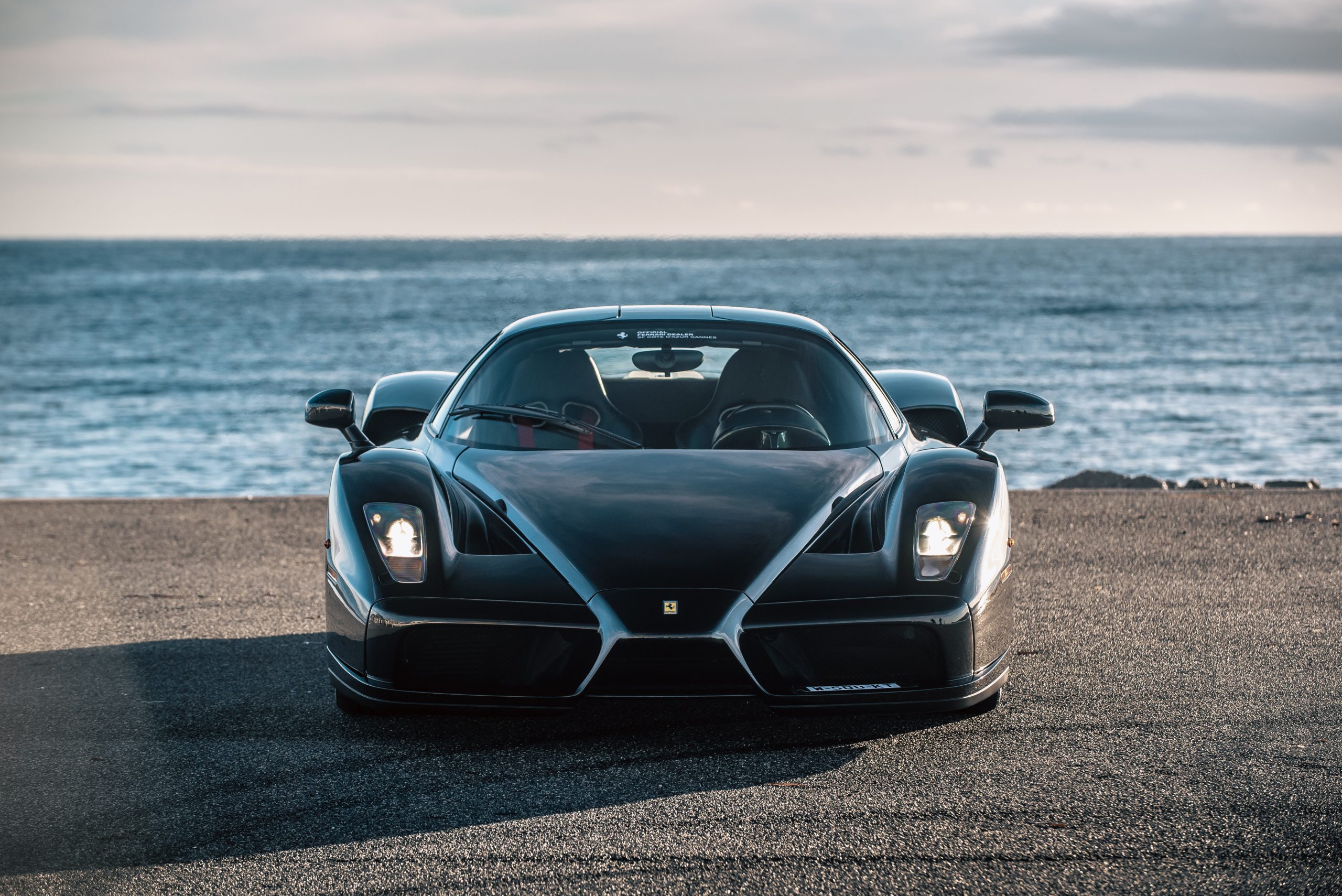 Branding race-derived technology to road cars is not a new idea, especially to Ferrari. Up until the late fifties, Ferrari's road and racing cars were practically the same product. Since that time, safety regulations, manufacturing costs and practicality have distinctly spilt the cars we race, from the cars we drive daily. The goal of the Enzo was to bridge this gap.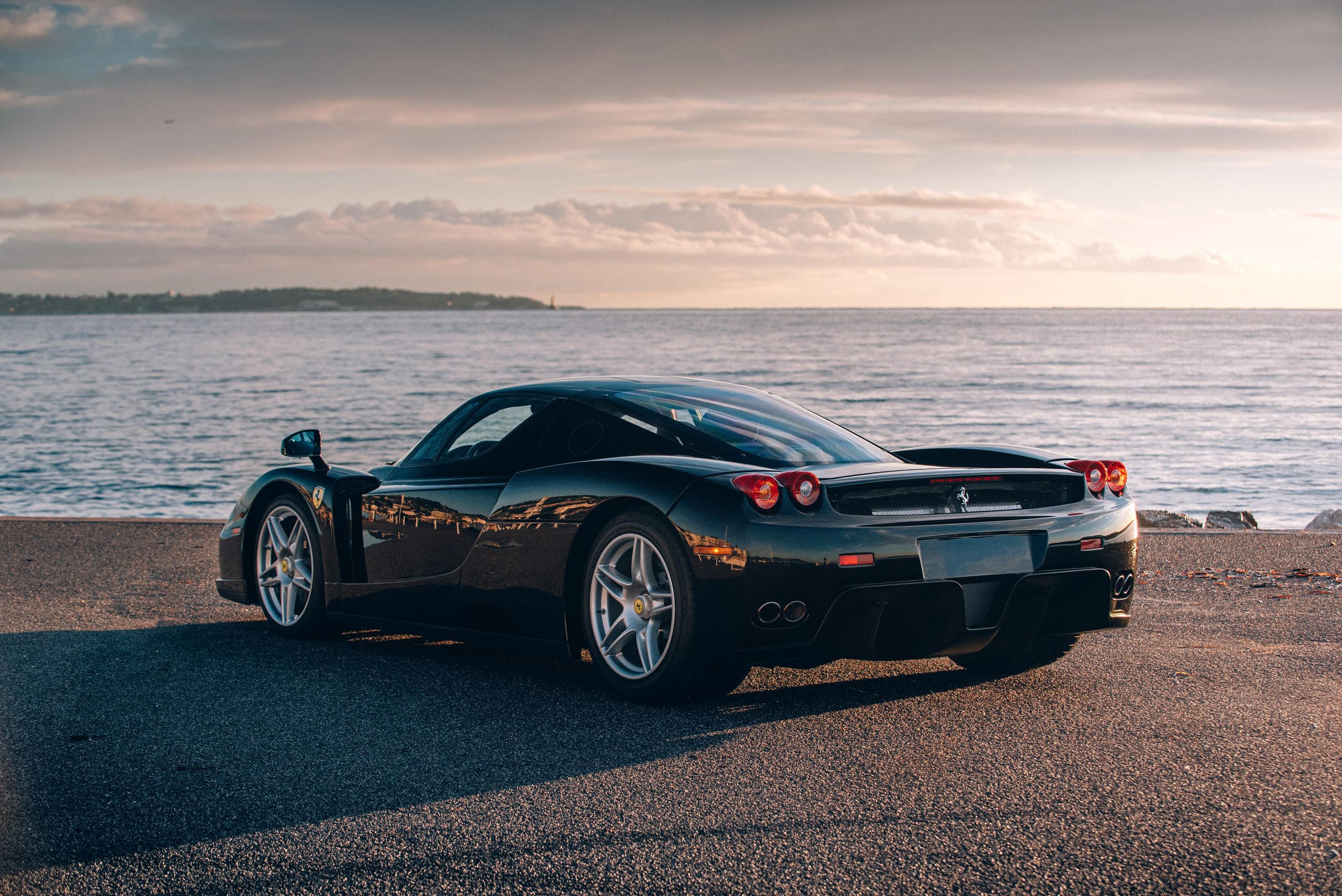 As Luca de Montezemolo states, 'To bring together our racing success and the fundamental role of races, I decided that this car, which represents the best our technology is capable of, should be dedicated to the founder of the company, who always thought racing should lay the foundation for our road car designs.'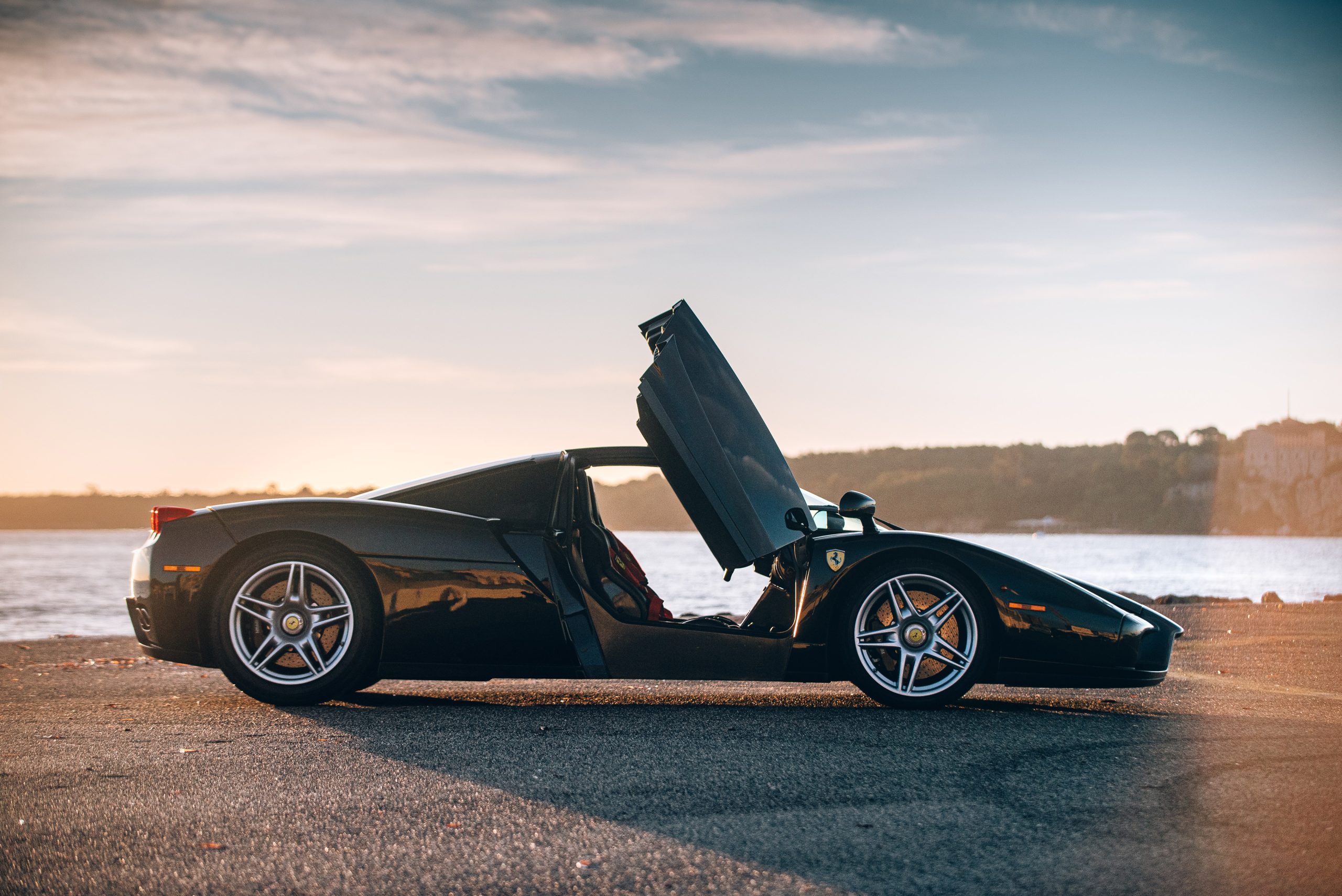 Built in Maranello and tested around Fiorano by both Michael Schumacher and Dario Benuzzi, the Enzo was built from a wealth of talent within Ferrari. Internally, the project was know as the FX, which cost Ferrari 20 million euros to develop.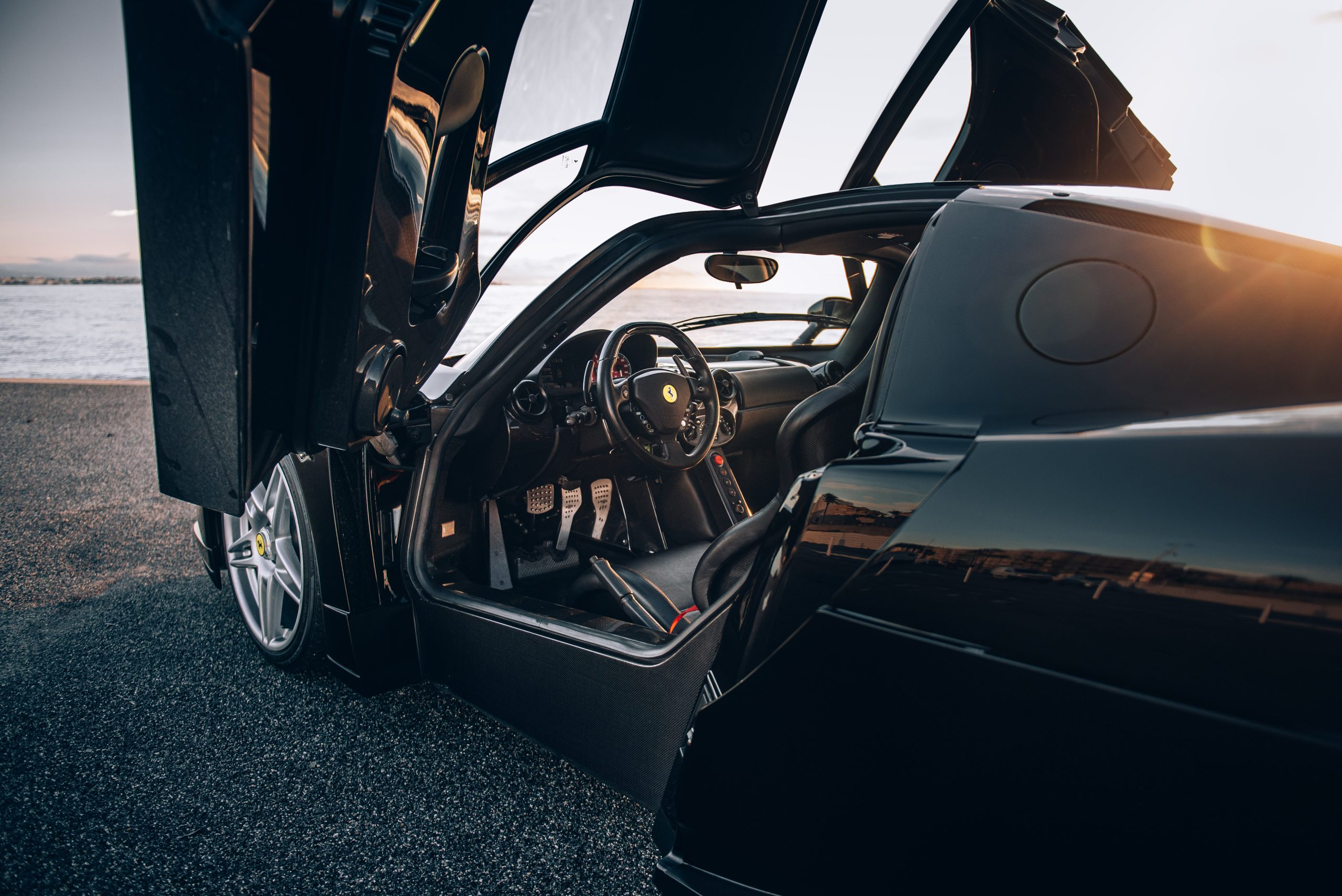 The 6.0L V12 had a redline at 8,200 rpm, and made 651 hp at 7800 rpm and 657 Nm at 5500 rpm. This propelled the car to 100 mph (160 kph) in 6.6 seconds, and onwards to the 1/4 mile in around 11 seconds. The Enzo Ferrari utilized paddle shifters with shift lights mounted on the top of the steering wheel indicating the optimal time to change gears.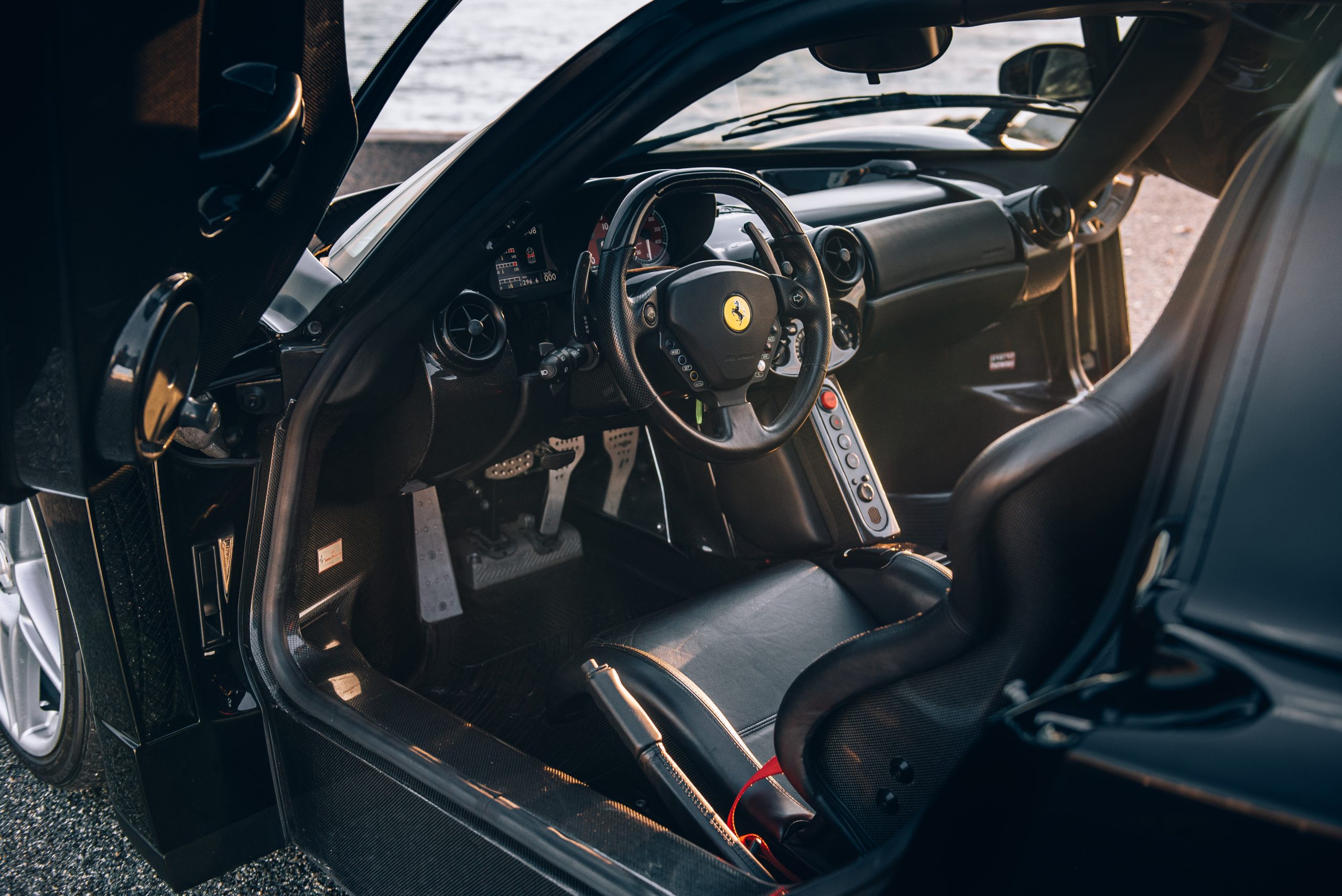 With an initial production run of 350 Enzos, four hundred were built in either red, yellow or black, or a custom color if the customer's relationship with the firm was strong enough. The extra fifty cars brought in $28.8 million USD (24.4 million euros) for Ferrari, with each car being sold at a $554 00 USD (487,700 EU) profit. With these figures, Ferrari has proven they not only can sell half million dollar cars, they can yield quite a profit margin from them too.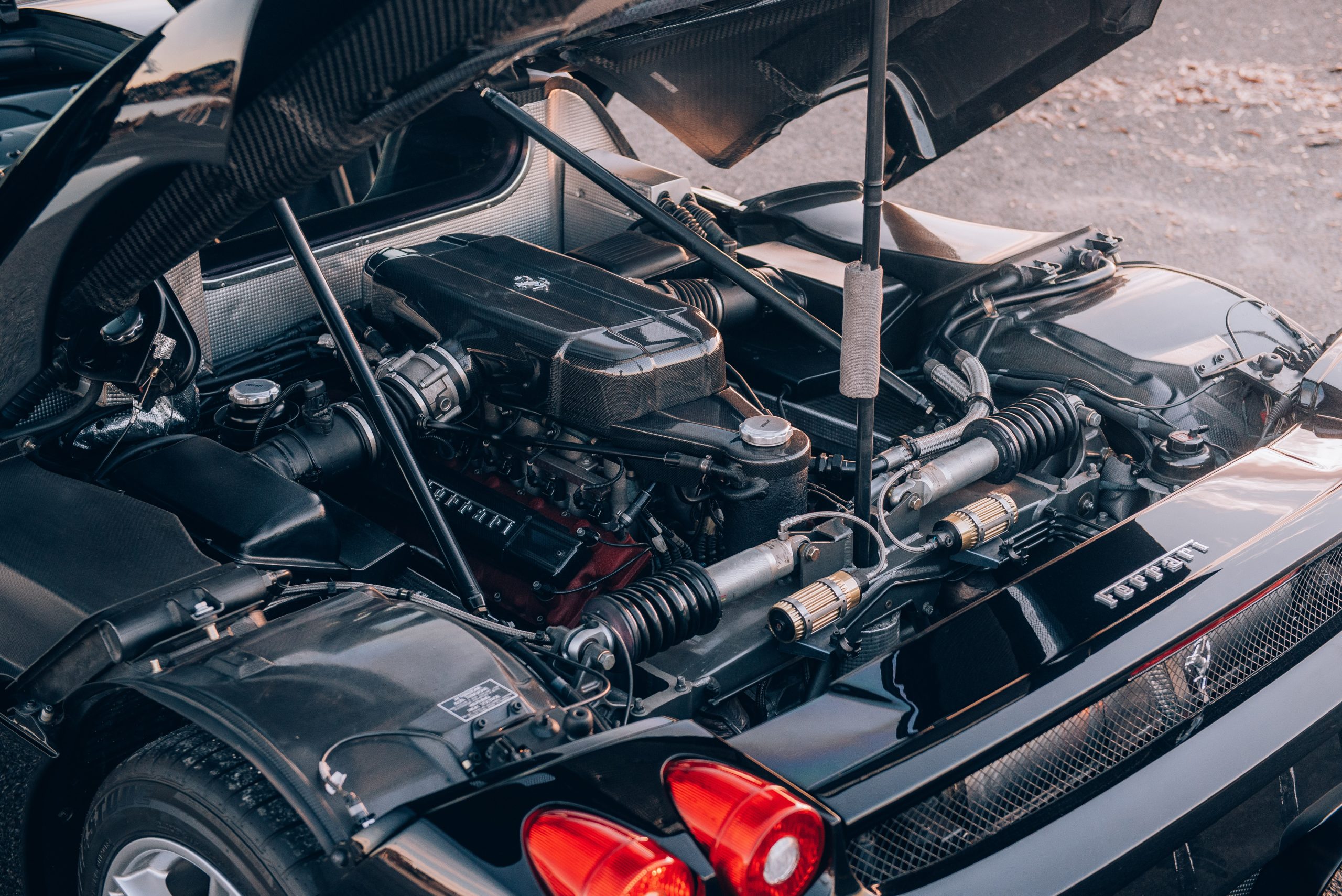 The Ferrari Enzo featured here has been under the care of just two owners since new and is painted in Nero over a Pelle Nera interior. The car was certified by Ferrari Classiche and received the coveted "Red Book" in December 2009. The most recent maintenance work done on this Enzo was on November 2022 that included a full service, clutch replacement, and installation of a new exhaust silencer that all in all cost €30,000.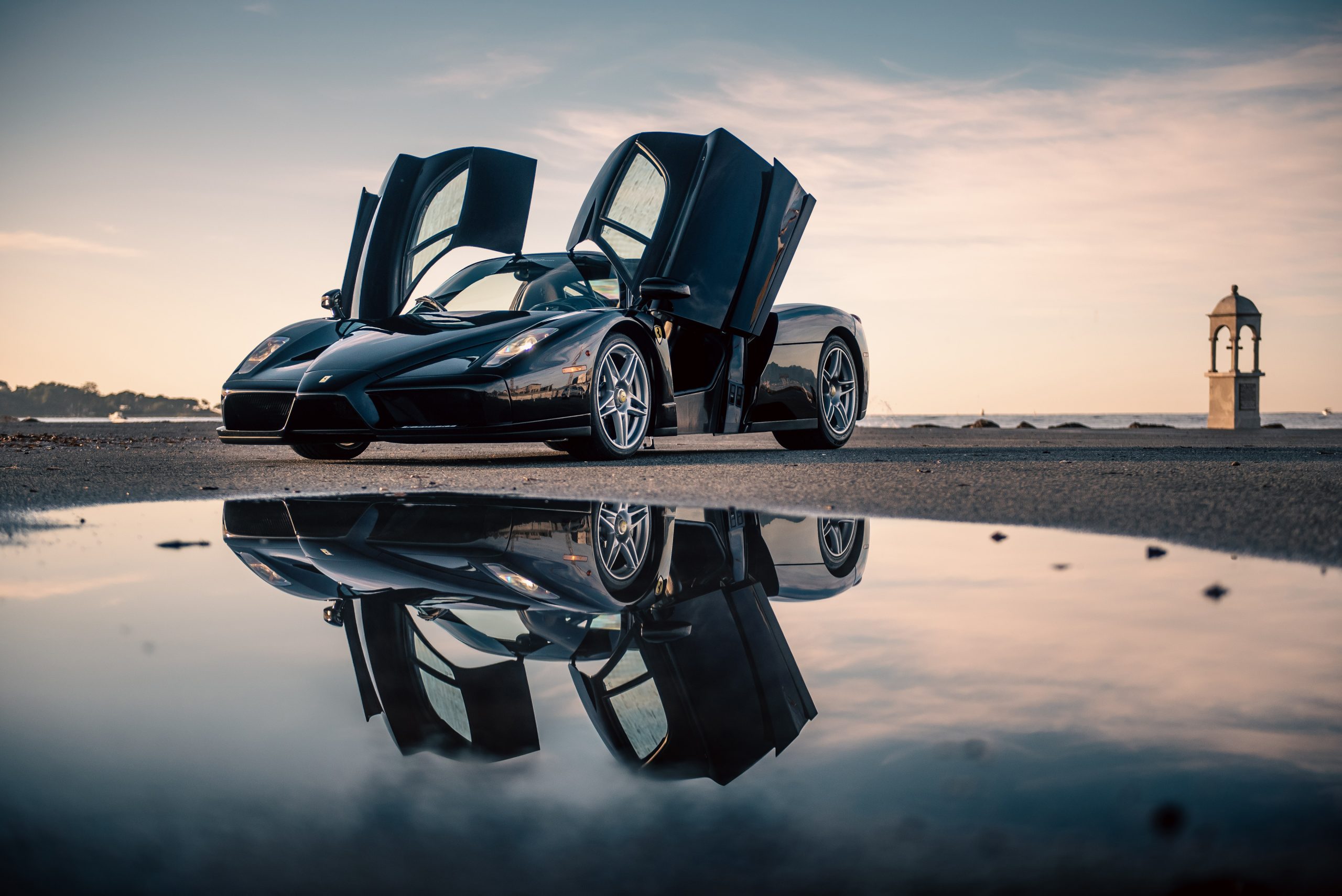 During a period of great achievement for Ferrari, the Enzo reflects victories which include four consecutive F1 championships. The Pininfarina styling and semi-automatic, six-speed transmission trace their roots to heart of motor sport. No doubt, Enzo Ferrari himself would be most proud of this limited series named in his honor. Unlike the Ferrari F50, the Enzo was made with compromises towards driver comfort. Fortunately, Ferrari have used sufficient active systems allowing level of comfort to be adjusted from the drivers seat. It is these sophisticated electronics, centered around Ferrari's best road-worthy engine that make the Enzo as special as it is.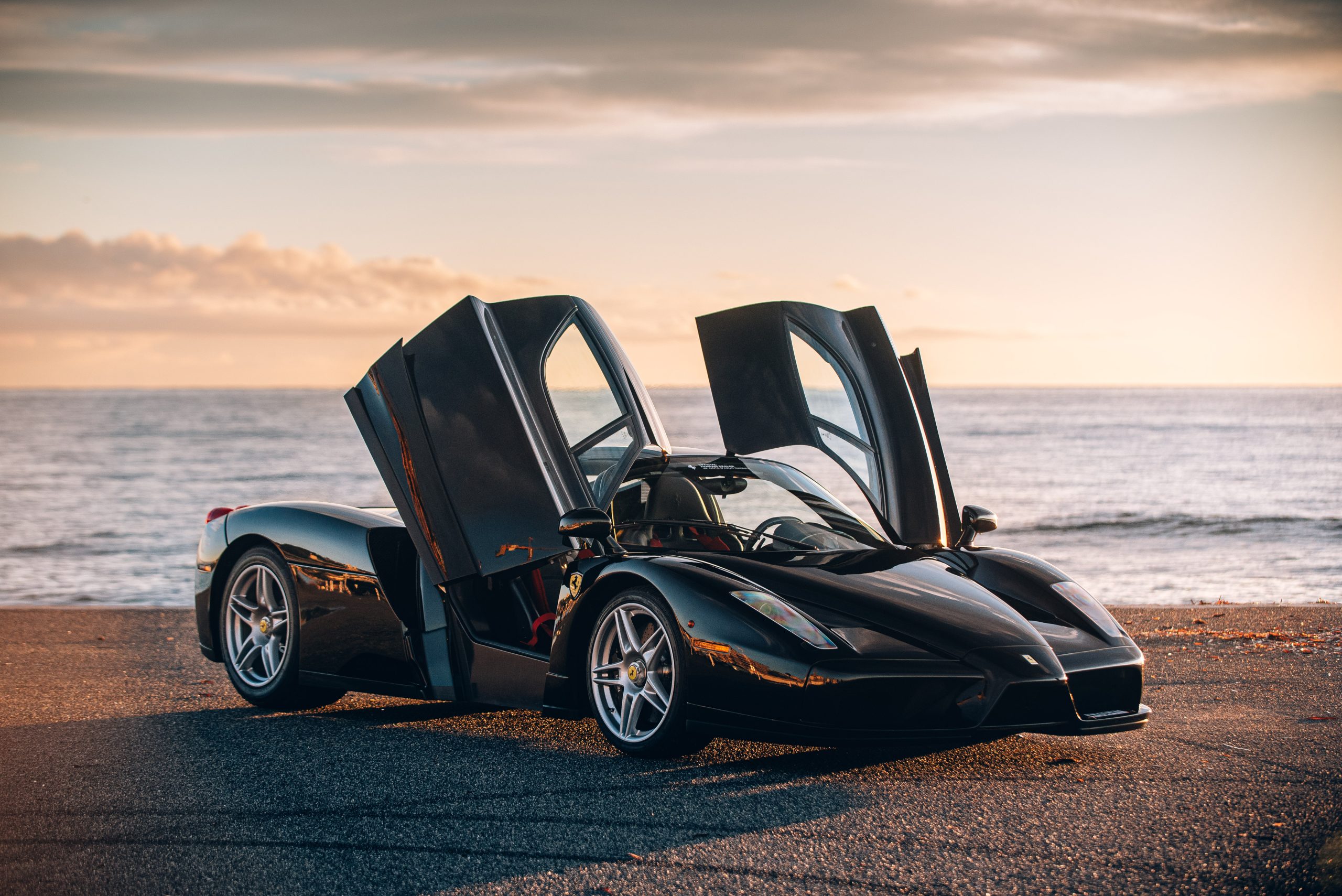 Note: All photos are courtesy of RM Sotheby's