The McLaren P1, Porsche 918 Spyder, and Ferrari LaFerrari marked a significant moment in the history of high-performance supercars, ushering in the era of electrification with their hybrid powertrains. Among them, the McLaren P1 stands out as the rarest, with only 375 units ever produced and one of them is currently looking for a new home.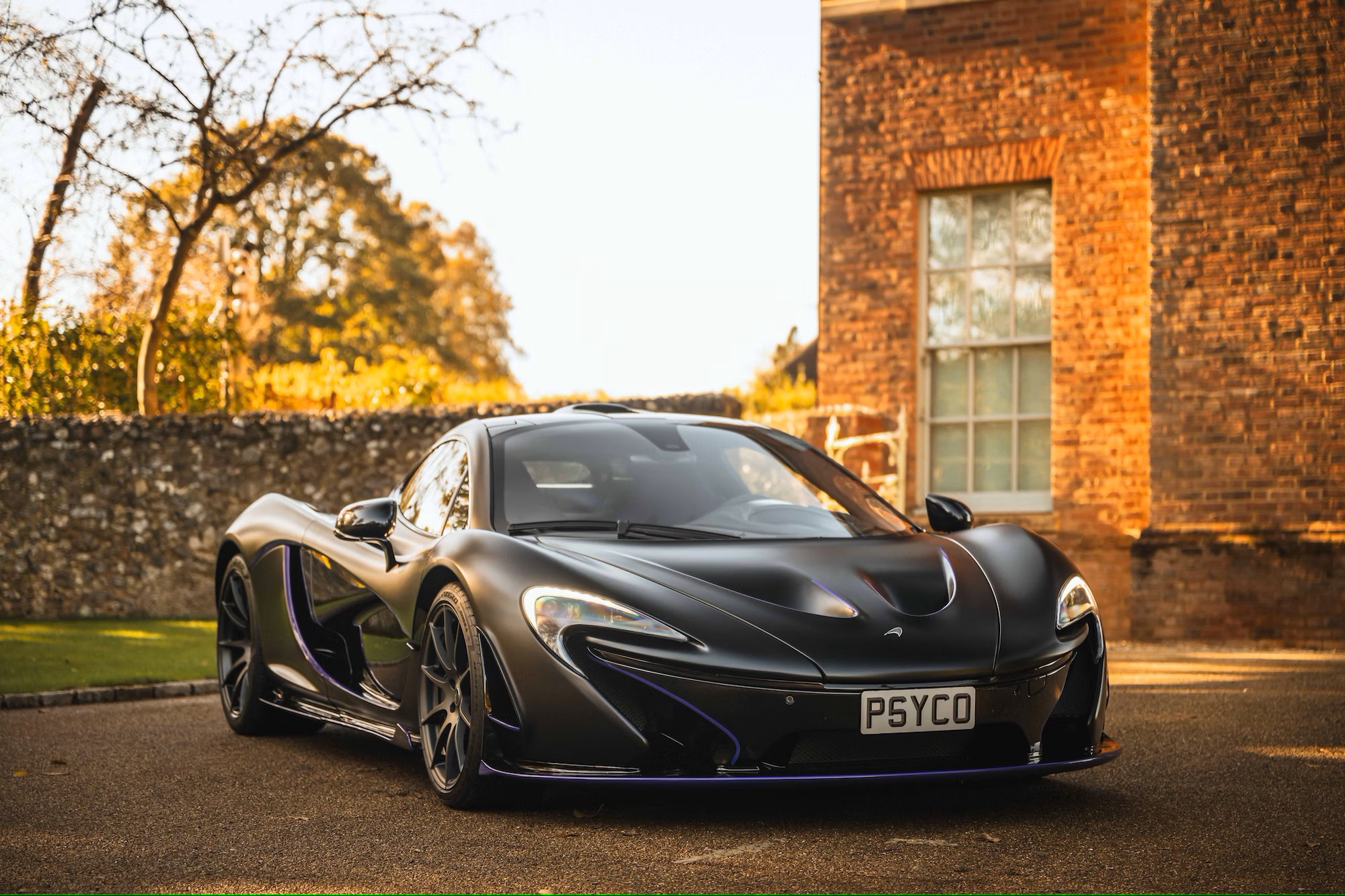 This 2015 McLaren P1, now up for auction through Collecting Cars, is the 349th of the 375 units manufactured. Its exterior is adorned with a striking MSO Satin Carbon Black finish complemented by purple accents. The car features distinctive dihedral doors and various carbon-fiber components, such as door mirrors, mirror arms, side panels, snorkel, rear bumper, side exit ducts, and rear clam inserts, all finished in MSO Gloss Black. It also includes the Stealth Pack and Stealth badging.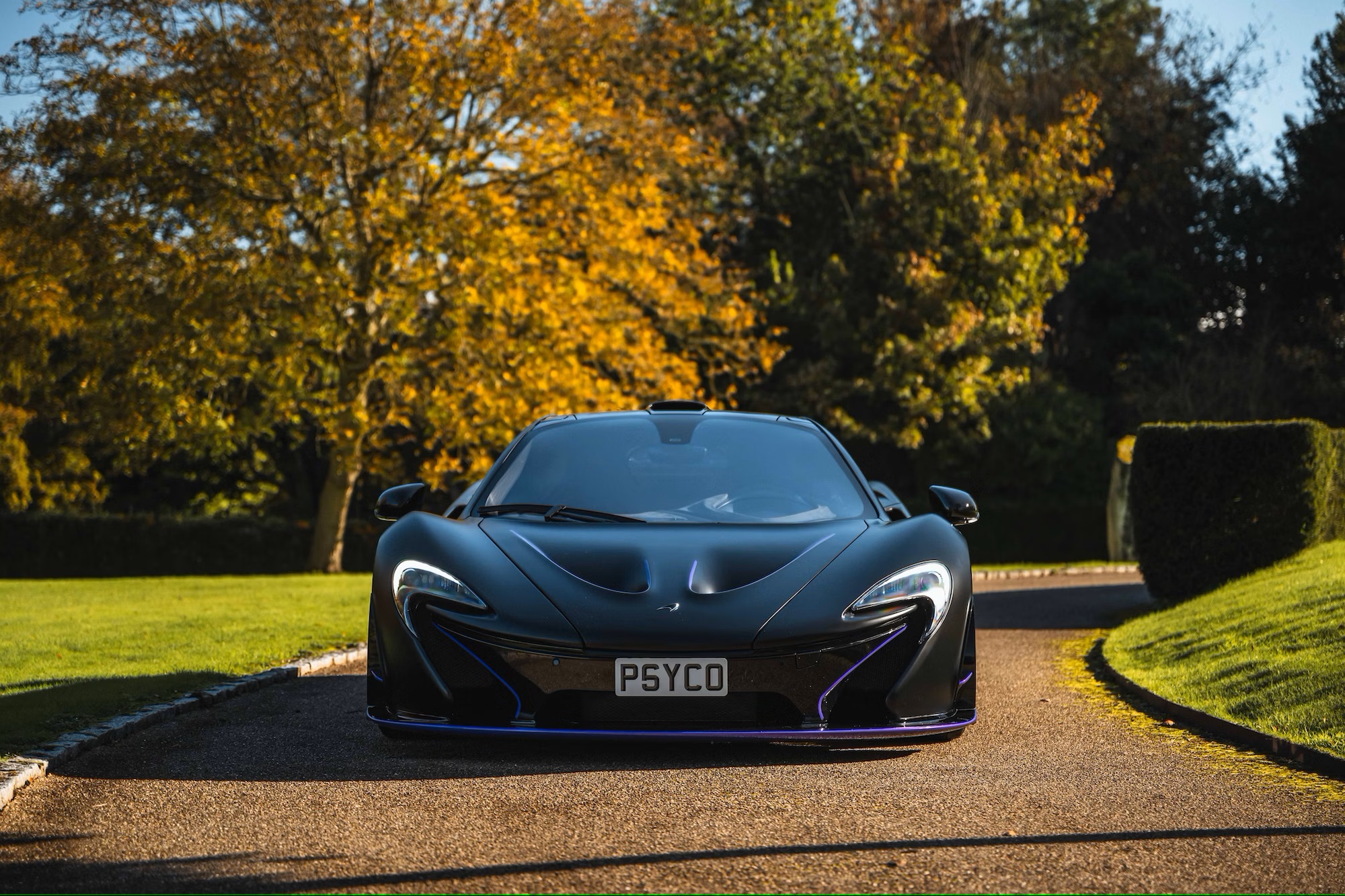 Inside the cabin, you'll find a luxurious combination of Carbon Black and Psycho Purple Alcantara, accented with matching grey and purple stitching. The car is equipped with grey carpets and carbon-fiber highlights throughout. It rides on staggered 19-inch front and 20-inch rear lightweight forged ten-spoke Stealth Finish alloy wheels, complete with purple brake calipers and carbon-ceramic brakes.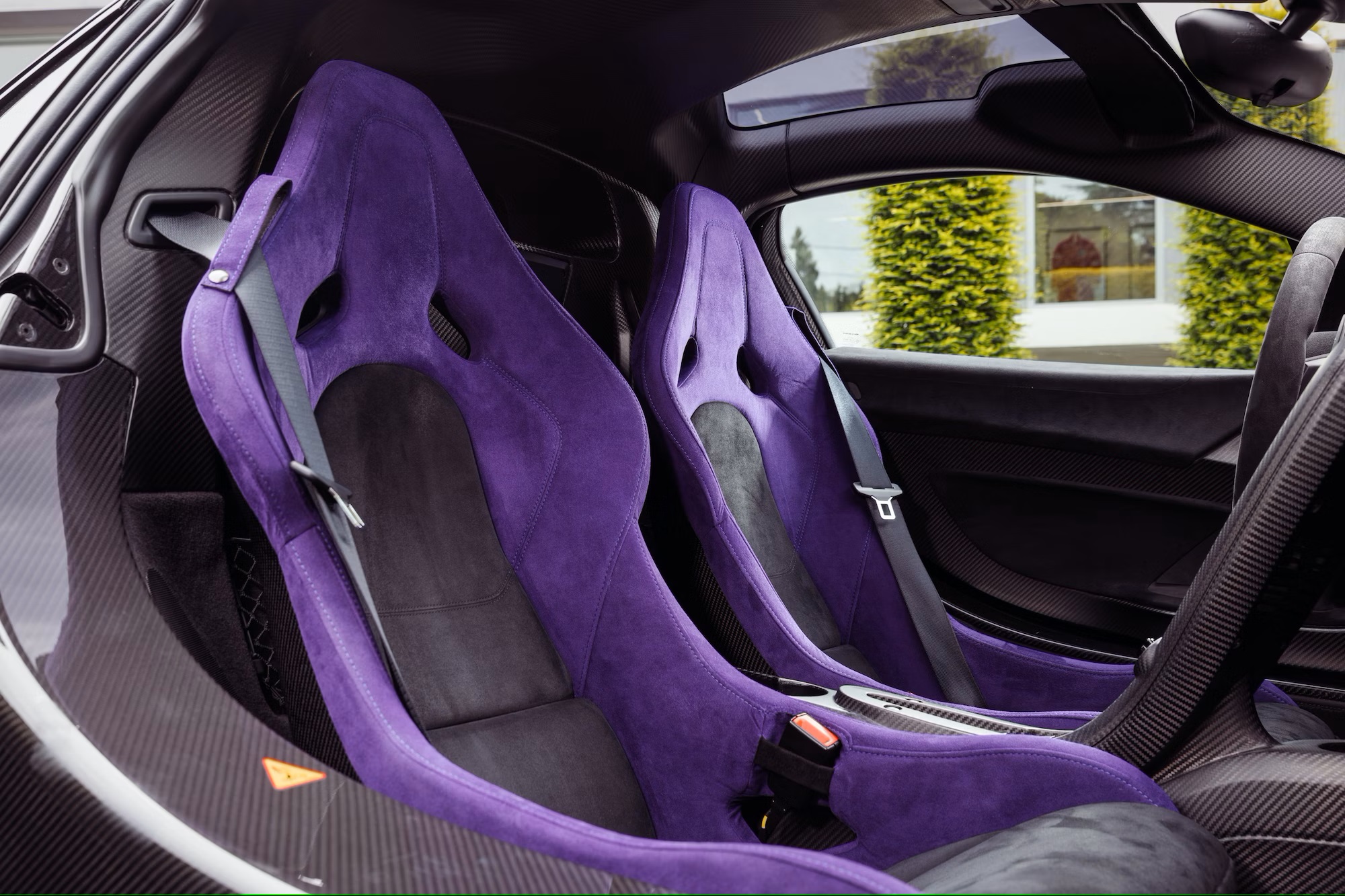 The McLaren P1 offers switchable driving modes, including 'Race' mode, which lowers the hydraulic suspension and raises the rear wing to generate up to 600kg of downforce. The car is also outfitted with advanced technologies such as the Instant Power Assist System (IPAS), Drag Reduction System (DRS), and a Kinetic Energy Recovery System (KERS). Additionally, it boasts a premium Meridian sound system, front and rear parking sensors, branded floor mats, and a P1 logo on the engine cover.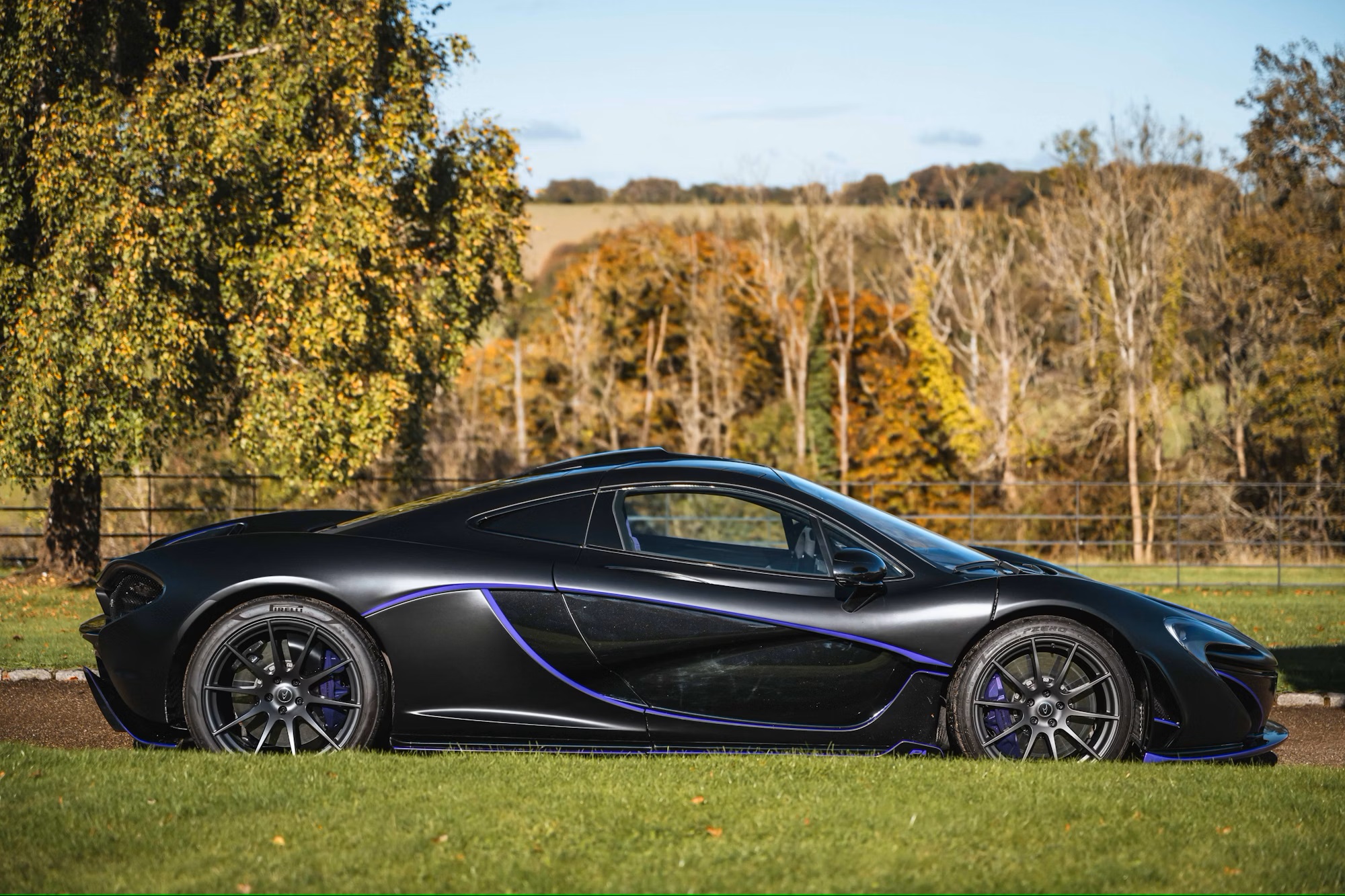 The McLaren P1 boasts a formidable powertrain, combining a twin-turbo 3.8-liter V8 engine that produces 727bhp and 531lb-ft of torque with an electric motor delivering 177bhp and 192lb-ft. This combination, mated to a seven-speed Graziano dual-clutch transmission with paddle shift, results in a maximum power output of 903bhp. As a result, the car can accelerate from 0 to 62mph in just 2.8 seconds, reach 124mph in 6.8 seconds, and attain a claimed top speed of 217mph.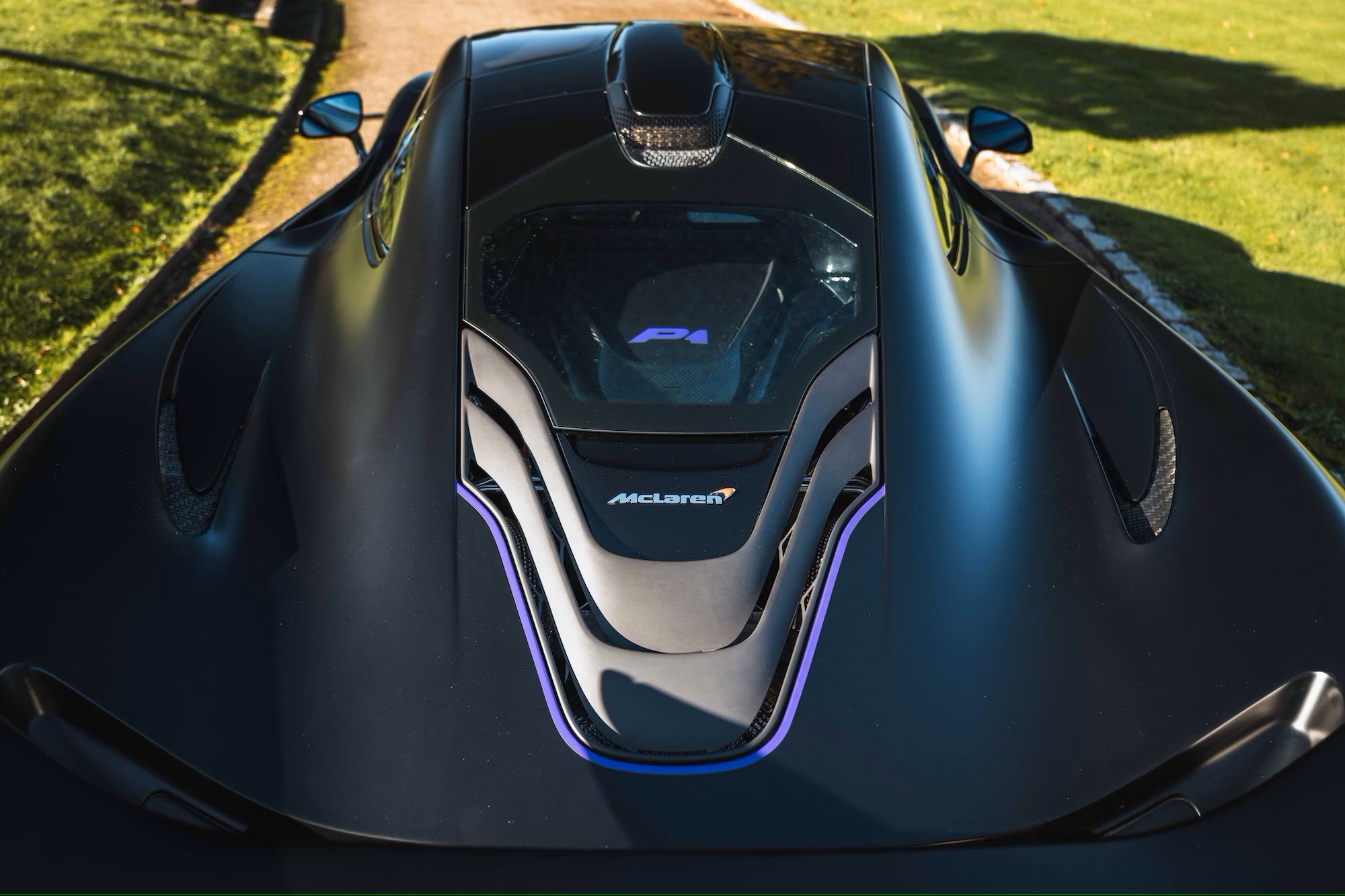 The McLaren P1 is not just a high-performance marvel; it's also a beautifully crafted machine. This particular model has had only two owners and has covered a mere 3,780 miles. It has been meticulously maintained, with over £100,000 spent on recent maintenance, making it mechanically flawless. With its unique MSO color scheme, this McLaren P1 is ready to be driven and is sure to turn heads and bring smiles to any modern performance car collection.
Source: Collecting Cars