Your Chance to Own One of the Coolest Cars Ever Made
The highly coveted Ford GT makes an appearance on bringatrailer.com for Ford and supercar enthusiasts alike to fight over.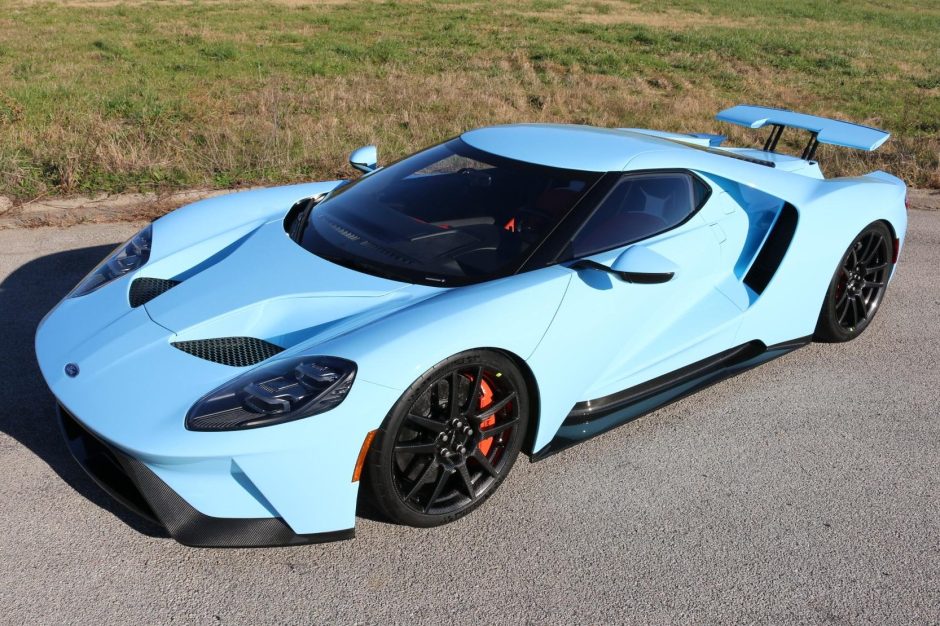 This model comes painted in a special-order light blue color with an orange interior titled 'Launch Control'. Although the car is blue, all of the extras like the trim pieces, rims, and side skirts are unpainted carbon fiber. Just a heads up, that tiffany blue paint cost the original owner $30,000 USD from Axalta Coating Systems.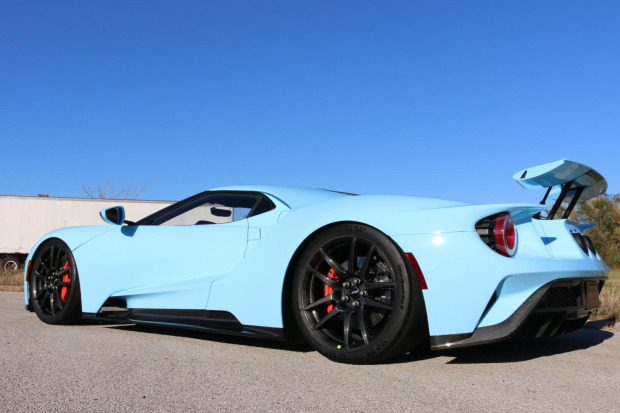 The Ford GT comes with a twin-turbocharged 3.6L V6 Ford Eco-boost engine (who said there's no replacement for displacement? This is a million-dollar car!) married to a seven-speed dual-clutch transmission. Although this car is a 'meager V6', it produces 647 horsepower despite only tipping the scales at 3,000 lb. The power-to-weight figures for this car are amazing.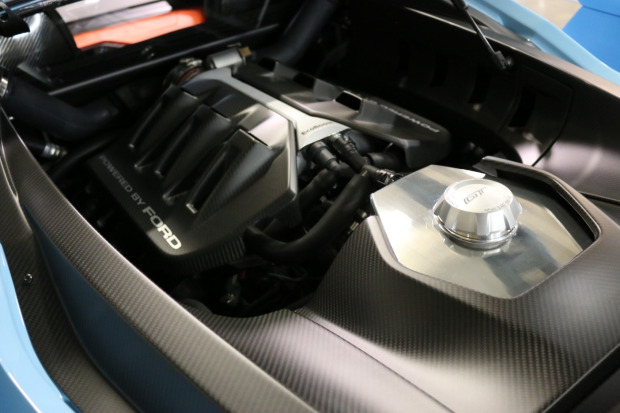 This 2018 Ford GT comes with a clean Carfax, and Oregon title with only approximately 4000 miles on the odometer. These cars were virtually impossible to buy when they came out, so you can assume the cost of this example is going to absolutely skyrocket. The window sticker for this beast was $545,450.
This car is currently up for auction on bringatrailer.com and the bids are currently at $750,000 with a whole 10 days remaining. Expect this car to exceed the million-dollar mark. Happy bidding!