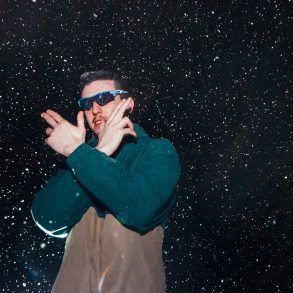 Chase was put on earth to collect hobbies. From competitive yo-yoing to riding on one wheel; he has ventured far into the land of diminishing returns and lives his life by the "10,000 hour rule". If it has mechanical parts and an unlimited ceiling for skill development you can count him in. Major Formula 1 nerd. Probably smells like diesel.
Could McLaren Be Gunning For 'Silent Victories'? It's unfortunate (for some) that in the current day new and pre-existing manufacturers...
This Post Is Sponsored By GappleBees The only reason I never ended up buying an MR2 was because my friends...
An Ode 'To 2020 With 2020 coming to an end and cementing itself as one of the greatest years in...
The GT500 is no slouch. The car makes 760 horsepower and was built to destroy racetracks across the country. How...
The Second Wave of 911 Rally Machines The names Porsche and Singer are almost synonymous at this point in our...
A One-Off Swedish Masterpiece The Koenigsegg Agera RS is one of the fastest cars on earth. There were only 25...
The Aspark Owl Is Here Aspark is now taking orders (with the addition of an official showroom in Osaka, Japan)...
Carrera GT-(R) The Porsche Carrera GT is one of the most legendary cars of the modern age… It's fast, and...
A Gentleman's Supercar This is your chance to get your hands on a 3400 mile 2007 Mercedes-Benz SLR McLaren 722....
Got Lithium? Tesla just agreed to a five-year deal with Chinese lithium supplier Yahua estimated between $630-880 million (per Reuters)....
Shaquille O'Neal – That Shaq If you're 7'1″ and over 300 lbs like Shaquille O'Neal, you're probably in dire straights...
The Speedster Craze Won't End Daily Driven Exotics has gone (very far) out of his way to chop the top...
Due to pandemic related issues, Mercedes Benz will be closing down its production facility located in Sao Paulo, Brazil, for...
Truly Priceless The 1993 Isdera Commendatore 112i is a one-off supercar that RM Sotheby's auction house has planned to put...
Roadster Meets Road The Continental GT based Bentley Bacalar finally hit road testing after a short nine-month development period. The...
Now is your chance to own a one-of-150 1968 Ferrari Dino 206 GT. This Dino is chassis number 12o and...
Need For Speedster Lamborghini has a new model to add to the speedster ranks along with the previous SC18 and...
1982 Called, They Want Their Favorite Car Back Ah yes, The Lamborghini Countach LP400 S; this car has seen more...
A Strong Wind is Coming As of yesterday morning (December 14th, 2020) the official Pagani Automobili Twitter account tweeted a...
What About Bugatti? The Volkswagen Group is a powerful force to be reckoned with – but that doesn't mean that...
Raindrop, Drop-Top If you're in the market for a quick Italian convertible this 2006 Ferrari F430 Spider could perhaps be...
"Get In There, Lewis!" Lewis just wrapped up his 2020 F1 championship on a high note with Mercedes winning the...
Addio, Camilleri Louis Camilleri has stepped down from his position as Ferrari's CEO as well as his executive chairman spot...
Track Hacks Bugatti decided to cash in on all the "worlds fastest road-car" hype and bring a track-specific car to...
Waiting on Bigger Things McLaren has no plans on beefing up their Ultimer Series supercar line-up until 2025, where they...
I Screamed With Excitement Yesterday I took our readers through the ins and outs of Travis Pastrana's 862 horsepower Subaru...
Excuse me? Randy Pobst took this amazing Porsche 993 Remastered by Gunther Werks for a spin around Laguna Seca Raceway...
Flat-Four Power The Hoonigan YouTube channel gives us a deep look into Travis Pastrana's Gymkhana Subaru WRX STI. The Gymkhana...
Rapper 'Blueface' posted a video of himself to his Instagram story of driving his mid-engine Corvette C8 at 157 miles...
Commemorating Pikes Peak Domination The limited-edition Pikes Peak Continental GT by Mulliner has just begun being delivered to their new...
The AUTO BILD SPORTSCARS channel on Youtube recently released an exclusive video of the Lamborghini Aventador SVJ tearing the tarmac...
Roar The 2021 Audi R8 has a special edition coming to America, and it's as cool as it sounds; introducing...
Pininfarina has some big plans coming to fruition. With their company first beginning with their official launch back in 2018,...
One of Three Three years ago Horacio Pagani gave the world a quick glimpse into what the Zonda HP Barchetta...
An In-Depth Look Into the Upcoming 911 GT3 The Porsche 911 family sees yet another update; taking the lineup of...
Your Chance to Own One of the Coolest Cars Ever Made The highly coveted Ford GT makes an appearance on...
The new Corvette C8 is already a great looking car when it rolls off the dealership lot. Just $60,000 USD...
Have You Seen My Highlighter? Seriously, imagine owning the loudest, most angular supercar and not opting for the loudest and...
1,414 Horsepower. Cool. The Elation Freedom is the newest addition to the long and seemingly never-ending list of 'modern hypercars'...
Uh Oh… What's better than showing off you're Dad's 1 of 1 Purple Pagani Huayra Roadster to a fellow young...
A 'STO'rm is Coming Tomorrow brings good news; Lamborghini plans to release their new track-focused Huracan STO. It's really called...
The SF90 Spider is Ferrari's First Hybrid Convertible The SF90 Spider is Ferrari's new upcoming convertible Hybrid supercar. This car...
Dreams Become Reality Bugatti has a reputation for making expensive things that go fast, we know that much already. In...
Porsche Taycan V0.5 There sure a lot of amazing 'Porsche Vision' concepts are finding their way to the surfaces this...
The 959 Heritage Never Dies Those crazy Germain designers over at Porsche really went over the top with this one....
Unfortunately, the Acura NSX isn't (and wasn't) a big hit pretty much across the whole board. The 2021 NSX will...
When in Doubt, Add Carbon Fiber The base Porsche Taycan 4S starts at $103,800 with the Turbo edition bumping the...
Can I say sh * t on this blog? Because HOLY SH * T … 1200 horsepower and a manual...
Hennessey Has Some Words for SSC I'm sure we're all aware of the two parties involved by now. We have...
Lotus Goes Full Size Another popular sports car manufacturer takes a dip into the crowded waters of the SUV market...
A Racecar In a Family Sedan Package In my opinion, nothing is cooler than a car that's faster than it...
Hispano Suiza's upcoming 'Carmen' EV concept has been under covers until recently regarding the EV platform they plan to use...
"Stop! He's Already Dead!" The SSC circus continues to roll through town with more and more news every week. The...
I don't care if it's mid-engine or not, American muscle cars have always had some aero problems making them far...
Play With Fire, Get Burned. Badly. Five years ago, in December of 2015, Jessica Liu – a resident of China...
Tutorial: How to Lose $330,000 In Six Seconds What's the point in driving around in (more than) a quarter-million-dollar car...
Bigfoot's Ferrari SuperSUV Has Finally Been Spotted With most major supercar manufacturers following suit and providing SUV options for soccer...
One of 63? Try One-of-One Lamborghini's Ad Personam customization program gives owners the ability to go above-and-beyond and really create...
A New 'Biggest Oof' World Record? You can't lie to the internet. Actually, let me preface that by saying we...